What's Next?: MRM Restaurant Survival Guide Updates
23 Min Read By MRM Staff
To add resources to these guides, reach out to Modern Restaurant Management (MRM) magazine Executive Editor Barbara Castiglia at bcastiglia@modernrestaurantmanagement.com with news.
The National Restaurant Association Educational Foundation has launched the Restaurant Employee Relief Fund to support U.S. restaurant employees financially impacted by the coronavirus crisis.
Restaurant employees can apply online to receive a one-time, $500 check to use toward bills, including housing, transportation, utilities, childcare, groceries, medical bills and/or student loans. The Foundation will administer the grants, offered on a first-come, first-served basis.
As of March 31, private donors and corporations had raised nearly $10 million for the relief effort. They include PepsiCo, Uber Eats, Constellation Brands, Moët Hennessy USA, Robin Hood Foundation, Ecolab, Cargill, Boston Beer Company, Shift4 Payments, P&G Professional, Ventura Foods, United HealthCare, The Elliot Group, Davis Wright Tremaine LLP, and the Light Foundation. Clic here to donate to the Foundation's Restaurant Employee Relief Fund
Celebrity chef/restaurateur Guy Fieri is helping the Foundation launch the campaign nationwide, which encourages everyone to contribute to the fund.
"As we all know, the restaurant industry has been devastated by the economic impact of the coronavirus crisis, with employees across the nation out of work due to forced business closures," said Rob Gifford, the Foundation's president. "Early estimates indicate that as many as five to seven million restaurant employees could lose their jobs. This fund is designed to help those struggling employees."
He added that restaurant employees will receive 100 percent of the money raised.
Funds will be available to restaurant employees who can demonstrate that they:
Worked on a part- or full-time basis in the restaurant industry for at least 90 days during the past year
Had a primary source of income in the restaurant industry for the last year
Experienced a decrease in wages or loss of job on or after March 10, 2020
Live in the U.S., an overseas U.S. military base, or any U.S. territory
Are over the age of legal majority in their U.S. state or territory
To receive funds, the applicants must complete their grant requests online. Again, go to rerf.us,, to apply. The NRAEF team will then review and verify the request and confirm eligibility. Individuals requesting assistance are eligible one time only. The NRAEF will mail checks to the recipients.
---
Toast's Rally for Restaurants initiative, uniting top brands across the technology and foodservice sectors in support of the foodservice community during the COVID-19 health crisis. Rally for Restaurants is a grassroots movement built to support local restaurants and stimulate cash flow by encouraging consumers to order takeout and delivery so the foodservice community can count on the income to keep their businesses running.
Toast's public directory of participating restaurants across the U.S. makes it easy for guests to support local restaurants. Any restaurant — Toast customer or not — can be listed on the site.Toast is committing up to $250,000 in matching contributions to World Central Kitchen and the Restaurant Workers' Community Foundation.
"Every dollar spent in restaurants generates over two dollars in spending across our economy. When a restaurant fails, the impact radiates across Main Street and affects an entire ecosystem of food and beverage providers, community banks, farmers, and many more," said Chris Comparato, CEO of Toast. "As a result of COVID-19, restaurant sales are down over 70 percent with nearly 15 million foodservice jobs at risk. That's why we're joining forces with PepsiCo, Tripadvisor, DoorDash, and Postmates to make a swift and meaningful impact for the foodservice community and its hourly workers in their time of need."
---
NCR wants to help its restaurant customers during this difficult time. One of the ways they are doing this is by providing information and insights to make it easier for them to find new ways of conducting business. Click here for NCR content about keeping commerce running for restaurants,
---
Thanx is offering customers extended payment terms for up to 365 days as part of its "Emerge Stronger" program. For new customers seeking to build their customer database (CRM/loyalty) and first-party digital channels to accelerate reengagement post-crisis, Thanx is accelerating launches through the downturn with free dedicated account management support while deferring fees until Q3 (at least). Thanx is also waiving fees for any new digital ordering or digital purchasing (e.g. stored value/prepaid) launches to help put cash in the hands of restaurants near-term.
To learn more, click here.
---
Southern Glazer's Wine & Spirits launched an online hub for trade customers, providing timely updates and important resources to help businesses in the hospitality industry navigate the COVID-19 pandemic.
The website, available at www.sgwscustomercare.com, includes the latest COVID-19-related industry news developments, updates on Southern Glazer's operations, frequently asked questions, and a curated list of trusted sources related to financial relief, health and wellness, and federal and state-specific guidance for employers and employees in the hospitality industry.

The site will be continually updated to provide Southern Glazer's customers with a one-stop-shop for the latest information as the COVID-19 pandemic continues to evolve. Customers can also sign up on the website to receive email updates as new information is posted on the site.
Customers can also continue to leverage the company's e-commerce portal SGProof.com in markets where available for online ordering and self-service.
Southern Glazer's also shared two online solutions, Proof™ and Drizly, that can help local beverage alcohol retailers impacted by the COVID-19 pandemic. Proof™ provides customers with an opportunity for contactless reorders to keep products on the shelves and ready for sale. Drizly connects consumers with local retailers offering an online, on-demand order and delivery platform. As an added benefit, there is no cost to sign up for either platform.
At Southern Glazer's, we care deeply about our employees, our customers and the communities we serve," said Wayne E. Chaplin, CEO, Southern Glazer's. "From large chain retailers to individual proprietor-owned package stores to small family-owned restaurants that are providing takeout and delivery, we are working to offer creative solutions so these businesses can meet demand and stay open. One online option to help our customers adhere to social distancing protocols is our Southern Glazer's Proof™ ecommerce platform."
---
The experts at Parts Town authored a blog post for independent restaurants about how to transition toward delivery.
---
TransAct® Technologies Incorporated is offering its BOHA!™ Checklist and Timer tools free to restaurants amid the COVID-19 pandemic. BOHA! is the first single-vendor solution combining apps to streamline and improve restaurant operations in one fully integrated platform. The Checklist and Timer tools specifically help restaurant employees adhere to stringent cleaning and cooking processes in this time of heightened caution, and reduced labor force. Restaurants, Convenience Stores and other Food Service Operators can visit www.transact-tech.com/bohaoffer
"The impact of the COVID-19 pandemic has been devastating to the restaurant industry, and it's important that we all band together to support one another during such unprecedented times," said Bart Shuldman Chairman and CEO of TransAct. "Our Checklist and Timer apps offer a simple and reliable way for staff to adhere to necessary tasks regarding food safety and productivity throughout a shift. Today, these solutions empower operators to manage the procedural changes that have taken effect as a result of COVID-19 and we are proud to provide these tools to restaurants free of charge during this time. We hope that in doing so, restaurant employees feel our support and can perform effectively and efficiently as new guidelines are put in place."
The BOHA! Checklist app automates daily food safety and operational task management as well as regular maintenance and audit procedures. The Checklist gives employees a complete method to view, perform and record tasks increasing accountability and overall workflow.
BOHA! Timer is an easy to use application to create timers for any activity that requires time tracking from cooked and cooled food, to non-food items that require tracking such as routine cleaning and waste removal.
---
MenuDrive is offering free online ordering and CRM software, supporting internal or third party courier delivery for U.S. restaurants. MenuDrive allows restaurants to add their own delivery services, or utilize Lavu's national partner for fixed-price, commission-free deliveries.
"We've been working on various strategies to help restaurant customers during this time and we believe MenuDrive to be a game-changer, making the difference between shutting down or surviving for some," said Lavu CEO, Saleem S. Khatri. "We knew restaurants needed access to something more than telephone carryout orders so we decided to offer MenuDrive for free. Enhancing our customer offering while supporting small businesses is what we strive to do."
The platform includes tools like email marketing, coupons, and a loyalty program that are built-in and ready to go. The integration between MenuDrive and Lavu allows menus to be automatically uploaded to an online storefront and the marketing tools help users spread the word and drive business from day one. MenuDrive also integrates with several other point of sale systems, including FuturePOS and Clover. While customers can benefit from an integrated solution, they may use MenuDrive out of the box with no integration and get set up in as little as 60 minutes.
Free online ordering is a further addition to Lavu's Coronavirus Relief Plan which was announced earlier this month offering free software hosting to Lavu customers around the globe who are forced to shut down due to the crisis.
"This is the second phase of our relief plan and we're continuing to work on more strategies to help our customers stay operational," Khatri says. "We've heard from too many of our customers about fears of keeping their businesses alive and we are determined to do everything we can."
Customers can fill out this form to get their online storefront up and running.
---
Tangoo is offering a free way for restaurants to be digital-first and keep the lights on during COVID-19 with internal consulting resources and a free subscription to an online delivery and pickup software.
To learn more, click here.
---
Foodservice companies can go click here and get ComplianceMate's free web-enabled app ComplianceMate C19. It is accessible via any device and was created to support efforts to control the unique, constantly evolving recommendations and requirements for COVID-19 safety.
The app will automatically keep foodservice operators current on guidelines from the Centers for Disease Control (CDC), the U.S. Food and Drug Administration (FDA), and the U.S. Department of Health and Human Services (HHS) through always up-to-date checklists and workflows. At launch, the app will include guidelines for employee wellness checks, cleaning/sanitation checks, personal hygiene advice, and procedures for returning to work after an employee tests positive.
Simultaneously, the app will also record actions taken by the employee, so managers can quickly and easily confirm compliance with COVID-19 measures. The app can be used by c-stores, grocery, QSR, fast food, and restaurants offering third-party delivery.
"We want to help the foodservice industry successfully navigate through this trying time, so we've worked with leading public health professionals from around the country to develop this app," says Tom Woodbury, VP-National Accounts for ComplianceMate™. "As best practices continue to evolve, the app will be updated to reflect those changes."
For example, on February 11th, the CDC stated that an employee testing positive for COVID-19 needed negative results from "at least 2 consecutive sets of nasopharyngeal and throat swabs collected at least 24 hours apart" before ending home isolation. ComplianceMate C19 captures this requirement. As the outbreak progresses, this requirement may change, and the app will react quickly to reflect any new protocol(s) as changes impacting foodservice arise.
"It's a challenge for restaurants to stay up to date on the constantly evolving guidelines," says Cindy Rice, President of Eastern Food Safety. "This app will be updated as guidelines change, so foodservice can stay up to date on the latest CDC and FDA recommendations."
"Foodservice is our family and our focus as a company," said Steven Getraer, President of ComplianceMate™. "We want to make sure that we help find a way for our family and those it serves to stay safe in these challenging times."
For more information on installing the free web app, click here.
---
UK based Kitchen CUT developed a free online tool for F&B operations, but that is also of value to any business that has been forced to take its offering online. F+B To Go is an easy to use platform for customers to order online, allowing a seamless and user friendly approach to delivery or click+collect operations. A simple to use dashboard allows users to track and monitor orders as they arrive and throughout the production process.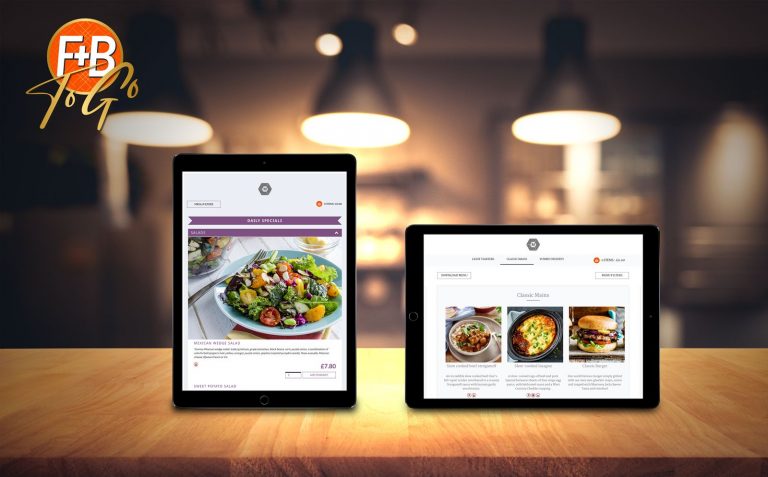 The tool comes with digital menus which can customised with brand colours and logos prior to publishing on the user's website. The customer can then see the menu on offer, the prices and can place an order by adding an item to their shopping basket. Payments can then be made online, so that the whole process is completely contactless.
There are no set up fees, no subscription fees, no commission and no limits to the number of products on offer. This tool is free to use for the whole of 2020, irrespective of your EPOS, Stock system or menu management system. Businesses of any size and any location can sign up on any device and be operational within the hour.
Speaking about the launch of F+B To Go, CTO of Kitchen CUT, Simon Haynes said:
To find out more about F+B To Go, click here.
---
To support hospitality trainers in the COVID-19 pandemic, the Council of Hotel and Restaurant Trainers (CHART,) is providing free membership through a newly created Membership Access Program to new members, and is providing pay-what-you-can renewal for current members who are unable to renew their membership due to the crisis.
"Hospitality training professionals are at the forefront of helping the restaurant, foodservice, and lodging industries get back on their feet and get employees ready to serve guests again in the coming weeks," said Serah Morrissey, CHART President and Senior Director of Human Resources for the InterContinental Hotel MSP in Minneapolis, MN. "We want as many hospitality trainers as possible to have immediate access to the tools, resources, and network that they desperately need right now."
CHART membership includes access to:
Ask My Peers – a private, members-only online discussion group that actively shares solutions and best practices
Virtual Training Forums – newly-created to address timely and critical COVID-19 topics
Regional Training Forums – in-person and virtual meetings across the U.S.
Hospitality Training Magazine – articles and member blogs with practical training content
Hospitality Trainer Toolbox – an arsenal of research, publications, and ideas
Member Directory – contact information for the nation's top hospitality trainers
New members must meet the eligibility criteria of being in (or recently in) a hospitality training position for an operator business. Free membership will be offered through May 31, 2020 and will last for a period of one year.
CHART, a non-profit association, is accepting donations to offset the cost of this program.
The hashtag for this program is #BetterTogetherCHART.
---
Adams Keegan launched two tools developed to assist businesses with navigating the complexities of COVID-19-related government stimulus programs.
Through its proprietary HRIS, Efficenter(R), Adams Keegan's SBA CARES Data Report provides its clients with a complete picture of the qualifying costs of payroll for any date range over the past 12 months. This simplifies and speeds up the process for working with SBA lenders, as part of the Paycheck Protection Program (PPP).
This first-of-its-kind tool reflects current general understanding and interpretation of the statutes but will be amended with the most up-to-date information as further SBA guidance emerges.
In addition, Adams Keegan has created a tool to assist employers and employees with new emergency paid sick leave and enhanced FMLA leave provisions that allow for additional leave due to COVID-19-related absences. Efficenter allows employers to easily track paid leave and report it in their payroll submissions in a manner consistent with the stimulus requirements.
"All of us at Adams Keegan are concerned about the impact of the COVID-19 pandemic on individuals, families, businesses and the overall economy," said Jay Keegan, President and CEO of Adams Keegan. "However, I am very pleased with our team's unprecedented speed of development to release these critical tools to our clients, so they may support their employees in the best possible manner and plan for the long-term future of their businesses."
The PPP provision of the Coronavirus Aid, Relief, and Economic Security (CARES) Act allows employers to apply for Small Business Administration (SBA) loans of up to $10 million, depending on the company's payroll costs.
The Families First Coronavirus Response Act (FFCRA) created new provisions for emergency paid sick leave and enhanced FMLA leave under the FFCRA.
---
Qwick will be actively expanding services to hospitals, grocers, and delivery-only restaurants. This expansion will help create new opportunities for Professionals and enables businesses in these essential industries to meet high customer demand during COVID-19.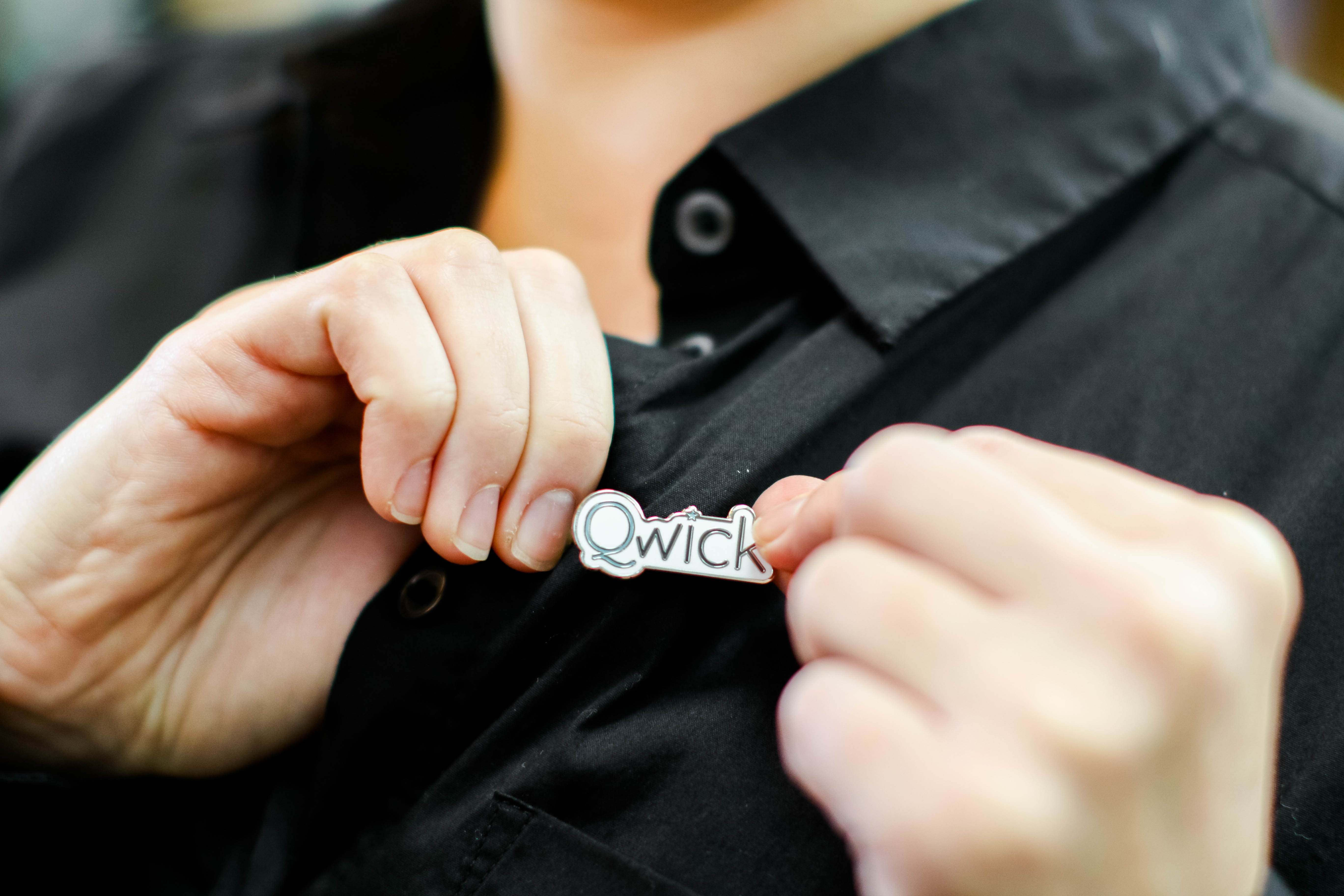 "Now, more than ever, we are seeing businesses outside of the traditional hospitality industry in need of on-demand support," says Jamie Baxter, CEO of Qwick. "Qwick Professionals are playing an important role right now, offering support to essential businesses that are understaffed and overwhelmed."
With grocers across the country seeing unprecedented demand, Qwick has stepped up as a resource to help alleviate understaffing and overtime for those in the grocery industry. Qwick is currently helping over 26 grocery locations across the country with over 30,000 hours already worked helping stock shelves and sanitizing store surfaces.
To supplement the need for hospital cafeteria workers on short notice, Qwick is working with local governments to fill positions such as Line Cooks, Prep Cooks, Dishwashers, and General Labor.
"Our hospitals are seeing a huge increase in staffing needs with the increase in patient volume due to COVID-19. By partnering with Qwick, we are able to connect recently displaced workers with open opportunities in health care and get individuals to work in rapid order," says Todd Sanders, President and CEO of the Greater Phoenix Chamber Foundation.
Qwick is supporting restaurants pivoting their business model to meal prep and take-out by offering back of house help. These positions include Line Cooks, Prep Cooks, Dishwashers, General Labor (for packaging), and Cleaning Staff. To help restaurants and caterers that are exploring this for the first time, Qwick has partnered with GoPrep, an online ordering and operations management tool for meal prep and catering, to share additional insight and details about the transition. If an establishment needs additional staff to operate efficiently, they're able to hire help via Qwick.
Professionals responding to shifts across all industries are asked to complete the Qwick COVID-19 Certification Program, ensuring they are aware of best practices on how to prevent acquiring and/or transmitting COVID-19 and keep the general public safe.
Qwick serves as a tool for connecting businesses across the nation to thousands of food and beverage Professionals. The platform provides hospitality businesses with a 98 percent average fill-rate and immediate access to a pre-vetted and certified gig economy workforce. Qwick currently operates in 7 total markets around the nation: Phoenix, San Diego, Dallas, Houston, New York Tri-State area, Miami, and Atlanta.
---
Bryte Payment Solutions, Inc. is offering restaurants—free of charge—the ability to setup an online ordering service to help them keep their doors open, and their staff employed.
The consequences of social distancing, and of millions of Americans staying indoors, have been far-reaching. COVID-19 has already caused numerous businesses to suspend operations. The food service industry, in particular, has been hard hit, as restaurants are forced to layoff their staff.
Bryte Payment Solutions has been working with restaurants since it opened. Its president and co-founder, Dave Humphrey, knows that "restaurant staff are a vulnerable employee population." That is one of many reasons he wants to help them stay employed.
Often the people who cook and prepare food, or wait tables in dining establishments, struggle to make ends meet. Many of them work two or even three jobs, and have families to support or debts to pay.
The Bryte team has set up DontPanicTakeOut.com, for restaurant owners who want to retain their employees and their customers, but without using third-party vendors like UberEats or DoorDash.
"These platforms not only take a large percentage of your revenue, they also put your competitors in front of your customers," Humphrey said. "Not a good idea." Instead of being at the mercy of those vendors, he said "it's better to focus instead on driving your customers to your own online ordering system."
Bryte can help restaurants do this. "Due to the economic impact of the coronavirus, we have waived all setup fees, all monthly fees. We charge a minimal service fee to the consumer, just like DoorDash and UberEats, but it's less," CEO Jason Felts said. "But unlike them, we charge you nothing. In fact, we don't even charge you to process the credit card transaction."
This free offer comes with no risks whatsoever—and Bryte already has support staff in place to assist restaurants. Bryte has also posted a four-step plan to help these businesses survive the next few months—and position themselves to be stronger than before. This includes great tips about how to use social media to advertise. Owners or managers can go to https://dontpanictakeout.com to learn more.
---
Paytronix Systems, Inc., is offering the Paytronix self-service online ordering solution to customers of the Toast POS system with no monthly fee for six months. This full-featured Toast integration makes it quick and easy for restaurants to onboard digital ordering. The offer runs through April 30, 2020, and is part of the company's ongoing effort to help restaurants during the COVID-19 crisis.
The combination of the Paytronix online ordering platform and the Toast POS means restaurant owners and brands can have a full-service offering up and running fast. Paytronix online ordering saves time by pulling store information right from the Toast POS, including menus, store hours, lead times, and out-of-stock items. It provides guests with an easy-to-use online ordering menu that is accessible on both mobile devices and desktop browsers. It even enables brands to easily add delivery partners like DoorDash, as well as offer curbside pickup and contactless delivery.
"We're in an extraordinary time in the restaurant industry in which having an efficient way for guests to order online for takeout or delivery is a matter of survival," said Tim Ridgely, head of Order & Delivery for Paytronix. "We want to make sure that restaurants can stay in business for the long haul, so together we can come out of this crisis stronger and ready for the future."
The offering requires payment of a reduced setup fee and does not include Paytronix's loyalty, gift, comp, or messaging solutions. It is applicable only to new merchants running the Toast POS.
For more information, visit click here.
---
REED is providing COVID-19 communications counsel at zero cost to businesses who lack this resource. The team will act as a sounding board and give feedback and input as you work through your communications and marketing challenges associated with this pandemic.
The company is giving bacy by offering communications counsel on the following topics:
Internal communications to employees
External communications to customers, stakeholders, social media followers, etc.
Crisis communications and planning, including crafting statements, if a member of your team has been exposed
To learn more, click here.
---
Teriyaki Madness has introduced a pay-it-forward campaign, through which everyday people can help provide free meals to healthcare workers.

Teriyaki Madness is partnering with its fans to match the contribution for the cost of meals for healthcare workers. Just visit catering.teriyakimadness.com and select the "Healthcare Teriyaki Bar" to have a fully loaded teriyaki spread delivered to the healthcare location of your choice.* Every Teriyaki Bar feeds giant, hot and healthy teriyaki bowls for up to 10 people.
"Every day we are inspired by the healthcare workers who are going above and beyond to make sure our communities are healthy and safe," said Teriyaki Madness CEO Michael Haith. "We believe everyone has a role to play in overcoming this crisis, and we couldn't be more excited to offer our customers an easy way to lend a hand by providing a hot, delicious meal for our doctors, nurses and healthcare professionals."
In addition to the pride that comes with sponsoring our healthcare heroes, Teriyaki Madness customers who are already MadRewards members will earn extra points for each Wok-Star Healthcare bar purchased.
Heroes have to eat, and Teriyaki Madness's pay-it-forward campaign is helping to ensure that the healthcare workers on the front lines of the COVID-19 crisis are well fed with high-protein, delicious and healthy meals.
---
The team at Food Service Exchange compiled a list of restaurants helping their communities.
---
QSR Automations launched ConnectSmart Go, its new off-premise order management platform. To further help its restaurant customers, QSR will be providing ConnectSmart Go free during the pandemic crisis.
QSR Automations' ConnectSmart Kitchen (CSK) customers can now utilize ConnectSmart Go to effortlessly manage and streamline off-premise orders and:
Easily view all off-premise orders at-a-glance
Provide SMS capabilities that allow for contactless pickup and delivery
Receive order status updates and alerts when orders are packed and ready
Quickly send updates to the kitchen in real-time
Mark guests and delivery drivers as "arrived" and automatically notify BOH staff via CSK screens
Release, fast track, and cancel orders from the ConnectSmart Go app without stepping foot into the kitchen
Track and report on every data point
QSR Automations CEO Lee Leet said, "The restaurant industry has encountered unprecedented times and we all need to come together to help one another. ConnectSmart Go is QSR's way of helping operators in their time of need. With takeout and delivery options as the most viable way to sustain right now, this technology can help operators with the surge in off-premise orders and ease the transitional burden."
Restaurant owners and operators can learn more about ConnectSmart Go and schedule a demo of it here.
---
Foodetective is launching a commission-free delivery and take away platform to support restaurants in the U.S. during the coronavirus world health crisis. With many restaurants forced to temporarily stop service or rethink offerings, Foodetective is working to help ease some of the stress by making it easy for business owners to add their menus online to make takeout services possible, and enabling customers to support local restaurants.
"Life as we know it has drastically changed. No one really knows when this will end and when life will return to normal," said Andrea Tassistro, Founder and CEO of Foodetective. "Many restaurants have closed their dining rooms and don't have a system for online menus and ordering. We want to make it as easy as possible for them to use our platform — no ongoing commitments or obligations required. We want to help them continue to operate, remain profitable and stay afloat during this challenging time."
The Foodetective platform is so easy that in just 10 minutes, a restaurant can have its menu and information online and ready for customers to order. Customers then can easily find their nearby restaurants, order and pay via Foodetective (to keep safe social distance). Unlike other delivery platforms, Foodetective is completely transparent and there are no additional fees for customers or restaurants. The company will not collect commissions on any orders, which means customers will pay the exact price found on the restaurant menu and the businesses receive 100 percent of sales. Restaurants are charged a modest monthly subscription fee to participate.
"From fresh food to DIY pizza kits you can pick up curbside to a morning cup of joe from your neighborhood coffee shop delivered to your doorstep, restaurants and shops are having to quickly reinvent themselves and their offerings to adapt to these unprecedented circumstances," continued Tassistro. "We will get through this difficult time, but must work together and support each other. At Foodetective, our goal is to make life a little easier for the food businesses right now."
Interested businesses can learn more and register by visiting www.business.foodetective.co/en.
---
As the nation continues to face an unprecedented crisis, GrayRobinson, P.A. has formed a COVID-19 Task Force aimed at helping businesses and local governments respond to evolving legal and operational challenges caused by the pandemic. A team of leading attorneys and government relations consultants makes up the Task Force, with tailored skills and experience in the areas of employment and labor, health care, food and beverage, education, bankruptcy, and other sectors which continue to be most impacted by the coronavirus. With the COVID-19 Task Force, GrayRobinson further enhances its ability to interface with state, local, and federal government, while providing sound legal counsel.
The COVID-19 Task Force is actively assisting businesses and local governments in crisis response and management, helping clients establish remote working capabilities, apply for state and federal relief funding and navigate the evolving legal and regulatory landscape related to employer requirements regarding leave.
In the coming days and weeks, the COVID-19 Task Force will work with businesses to understand and comply with emerging state and federal requirements, obtain tax incentives, and respond to changes in tax deadlines, retool economic development efforts, and a variety of other issues resulting from the pandemic. GrayRobinson's COVID-19 Task Force is monitoring information closely as it becomes available.
---
The North Carolina Restaurant and Lodging Association (NCRLA), the trade association behind NC's $23.5 billion hospitality industry, has launched a relief fund to provide fast access to cash for restaurant and hotel workers immediately affected by the COVID-19 pandemic. The NC Restaurant Workers Relief Fund will support any of the tens of thousands of restaurant and hotel employees now facing significant financial hardship as North Carolina businesses curtail services in efforts to encourage social distancing and slow the spread of the novel coronavirus. The goal of the NC Restaurant Workers Relief Fund is to provide qualified applicants with $500 to help with the immediate expenses faced by many who have suddenly found themselves without work.
"Within a matter of days, we have seen the majority of workers in the hospitality industry laid off, furloughed or completely sidelined," said Steve Thanhauser, NCRLA chair and co-owner of Raleigh's famed Angus Barn Steakhouse. "These are the people responsible for shaping our best experiences at our favorite restaurants, bars and hotels. While we are all facing an uncertain financial future, these workers are living a harsh new reality immediately. It's our duty to show them how much we value their work and wellbeing by doing what we can to help them out."
The NC Restaurant Workers Relief Fund will be run through the NCRLA Foundation, the association's long-standing nonprofit arm which has provided financial assistance to hospitality employees and students for more than a decade. Created in response to the overwhelming number of applications to localized relief efforts popping up across the state, organizers behind the new fund hope that a consolidated effort will enable those affected to more easily access the financial help they need. It also welcomes employees from all facets of the hospitality industry to apply, including those working in bars and hotels. NCRLA's track record for advocacy in the industry has also created opportunities for donors to join the effort, showing their unwavering support to those in need.
The Triangle Restaurant Workers Relief Fund, organized by Raleigh-based chef and restaurateur Ashley Christensen, will find a home within this new, larger fund, as well. Christensen worked with the Frankie Lemmon Foundation, a local educational nonprofit, to quickly create a place for people to donate as restaurants began to close their dining rooms and communities rallied in support of their favorite places. Within days of its launch, the influx of applications from those seeking financial help quickly topped 4,000. Donations initially submitted through the Triangle fund will be disbursed among those original applicants in the Triangle area.
"So many people reached out to ask how they could help, so we called on our community to help us get the fund off the ground quickly," said Christensen. "The goal was always for industry leaders to unify these efforts to make it as simple as possible for people to donate and as efficient as possible for people to receive the assistance they need. The need of workers who have immediately been laid off is so significant, and we have to stand together to get through this."
The NC Restaurant Workers Relief Fund is now open for any NC-based hospitality employees experiencing significant financial hardship related to the COVID-19 pandemic. Each applicant will be eligible to receive up to $500 in assistance, and determinations for the awards will be based on the level of demonstrated need, the number of years worked in the hospitality industry, and employer's verification. Applications will be reviewed and with a goal of awarding funds to qualified recipients as soon as possible.
To apply for assistance, learn more information about the fund or to donate to the NC Restaurant Workers Relief Fund, visit: click here.
---
Tango will provide results from its comprehensive AI and machine learning predictive location models free of charge to retail and restaurant companies for a limited time. Real Estate represents a top three expense for the industry and companies need to make time-sensitive decisions to lower occupancy costs and sustain business viability in the challenging COVID-19 environment.
"We have built more than a hundred predictive models for retail concepts over the last decade and understand the difficult decisions these companies now face as a result of the pandemic," said Pranav Tyagi, CEO of Tango. "Historically retailers had to choose between low-end unsophisticated generic models and expensive high-end customized analytical models. At Tango we've ushered in a new paradigm by developing the industry's only AI and machine learning model that delivers industry-segment and customer-specific predictive results in days, not months. We want to give back to the industry that helped build Tango and are proud to offer this service free of charge to retailers and restaurant companies of all sizes during this crisis."
Over the next 60 days, retail and restaurant companies can register to leverage Tango's AI and machine learning predictive models to:
Rapidly evaluate actual unit performance against trade area sales forecasts
Holistically analyze units and reset location level strategies including candidates for closure or renegotiation
Better understand the entire portfolio in this new business climate and make more informed decisions in a post-COVID world
To learn more, click here.
---
Windy City Equipment Service (WCE) is providing a number of services.
1. Offering Live-Streaming Diagnosis that allows them to remotely connect to customer's mobile phone. A technician can then view the customer's camera to see and hear the problem without ever setting foot in the facility. The hope is that this will alleviate the need to roll a truck to the location or identify any parts necessary to achieve a first-time fix. Free of charge.
2. Releasing their entire library of how-to video tutorials on YouTube. The company began creating how-to videos for basic repairs and maintenance on commercial cooking, HVAC, and refrigeration equipment in 2013. They have compiled over 300 videos of industry related material: premium, for advanced users and basic, for novice users. WCE has made these videos publicly available in hopes of helping struggling restaurants through these trying times by avoiding the need to place a service call. Free of charge.
3. Waiving overtime rates for Saturday & Sunday service. As a courtesy to their customer base, WCE will no longer charge overtime rates on the weekends. This is a permanent change for the Phoenix market. All other markets will resume standard billing procedures May 1st, 2020.
4. Providing a free service day for customers. The date has not yet been confirmed, but WCE has announced that they will be providing free service for one day in hopes of helping struggling facilities to gain traction before reopening to the public. Restrictions apply. For details, click here.
---
FanFood, an online and mobile ordering company for local businesses such as restaurants and breweries, announces a relief package of up to $5,000 per business and a free trial of 60 days in response to COVID-19.
This package is designed to support local businesses that are trying to stay open during the pandemic, including restaurants, bars, cafes, breweries and more. Each participating business will receive up to $5,000 from FanFood to incentivize customers to place orders. In addition, they can use FanFood for free for 60 days, and keep 100 percent of all revenue and tips. FanFood will also donate a percentage of the convenience fee back to the business.
"The effect this pandemic has on local businesses is devastating, especially for restaurants where dine-in is no longer an option," said Carson Goodale, CEO and co-founder of FanFood. "We have to step up and help each other out to get through this difficult time as a community."
To be eligible for the relief aid, businesses can sign up for FanFood's free mobile ordering platform to offer curbside pickup and no-contact delivery. They only need to pay $99 per month to continue using FanFood after the trial, and cancellation before the end of the trial will not incur any penalty fee.
FanFood will also support marketing efforts for participating restaurants in areas such as design, content creation and social media strategy. The relief initiative will last for as long as normal business operations are affected.
For additional information, click here.
---
The expert team SevenRooms is offering this free, comprehensive PPP Loan Forgiveness Calculator for restaurants.
---
The team at Coast created Takeout COVID, a site that lists out restaurants open for takeout and delivery.
---