What Now? COVID-19 Survival Guide for Restaurants
32 Min Read By MRM Staff
Due to the Covid-19 outbreak's effect on the restaurant industry, Modern Restaurant Management (MRM) magazine is compiling a list of resources available for restaurant owners, operators and managers.
To have news and resources added to this guide, reach out to Executive Editor Barbara Castiglia at bcastiglia@modernrestaurantmanagement.com.
Award-winning and celebrity chefs and restauranteurs across the country (including Alice Waters, Curtis Stone and Reem Assil, among many more) have started a fast-growing Change.org petition calling for an aid package that could save their restaurants during this ongoing COVID-19 crisis.
The petition, signed by over 50,000+ in less than 24 hours, calls for legislators to "to engage with local industry leaders and restaurant associations immediately to come to a swift plan for how you can meaningfully give your local restaurants the best chance for survival," according to the petition.
Some of their policy suggestions include:
Providing emergency employment benefits to all hourly and salaried workers who have been laid off or suffered or lost their pay for the length of this crisis
Waiving payroll tax
Endorsing rent and loan abatement for workers
Working with state liquor authorities to enable restaurants offering take out and delivery to also sell/deliver beer, wine and cocktails by the bottle
Waving zoning or permit restrictions to allow restaurants to temporarily use their spaces as boutique food and beverage markets, offering an alternative to overcrowded supermarkets and by extension continuing to pay their staff and support their farms and purveyors
Many signers are also chefs or restaurant owners, and have commented to share their concerns about how the pandemic is affecting their livelihood and businesses:
Kyle Alano of Buffalo, NY commented: "I've been cooking professionally for over 13 years and now suddenly unemployed and virtually unemployable for the immediate future… Don't take our passion from us."
Nancy Solyan of Grass Valley, CA commented: "I am an owner of a cafe and even though we can stay open and can do to-go orders, we are doing way less than half of our normal business and we are unable to staff our cafe with our employees. We will have to consider closing soon! Please help."
The petition can be found at Change.org/SaveRestaurantsNow.
---
The National Restaurant Association has provided a list of best practices to ensure business continuity. Click here to learn the 10 steps to take now.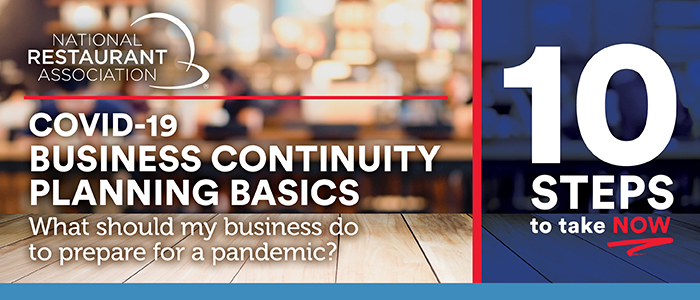 ---
A team of restaurant industry veterans led by HP-PR and Hall PR have set into motion a nationwide initiative to help get funds into the hands of restaurants now.
To help ensure the survival of these restaurants, many of which are family owned, the PR industry has banded together to create a campaign called "Dining Bonds." These bonds work just like savings bonds, where guests can purchase a bond at a value rate today, to be redeemed for full face value in the future.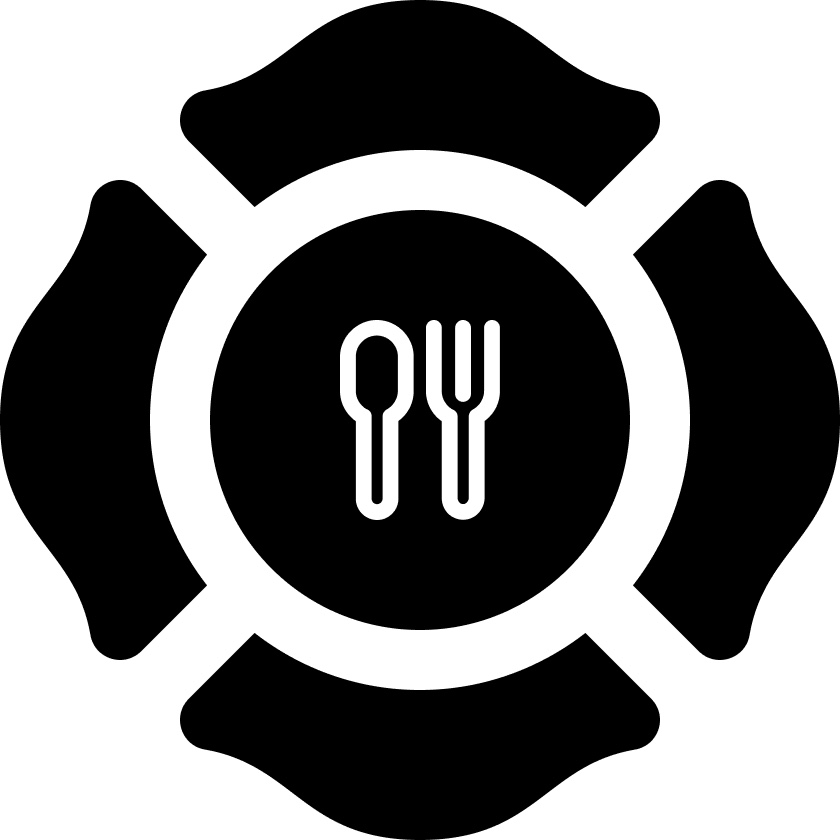 The dining bonds are being offered by participating restaurants across the country at a suggested savings of 25 percent when purchased. For example, a $100 bond will sell for $75 and would be redeemed for full value on or after the redemption date, typically 30 – 60 days after purchase.
A dedicated website, www.supportrestaurants.org, allows diners to search for and connect with participating restaurants while also letting restaurants sign on to the program. Transactions can then be handled directly between customer and restaurant, with individual restaurants setting their own terms and conditions and fulfilling the transactions.
"We're already seeing a number of restaurants close and are very concerned about the future of the industry," said Helen Patrikis of HP-PR, and a co-founder of the Dining Bonds initiative. "We hope that these dining bonds help by bringing in much needed revenue to these restaurants now. No one wants to see their favorite restaurant close its doors, and this is a simple way of offering much needed support."
"This is a very challenging time, and we're experiencing something we have never had to deal with before," said Jennifer Petrocelli, executive director of The Preston House & Hotel, a participating restaurant. "We want to remain optimistic, so this initiative shows solidarity within our restaurant community and hopefully reassures our guests that if they aren't able to visit us at this point in time, we'll be here for them when things settle down."
Steven Hall, president of Hall PR and co-founder of the campaign, added, "This is a tremendous opportunity for the community to show their love and support for the hospitality industry and to ensure the future of their favorite restaurants, not to mention the many people who may be forced out of work. Restaurants are a vital part of life; they are places of celebrations and romance, and have seen their guests through many highs and lows. We hope people will remember that now that their favorite eateries need their help. We're encouraging everyone to put these bonds to work and save restaurants!"
Dozens of restaurants have already signed on to the program, with many more expected to join. They range from fine dining to family dining and represent the vast array of restaurants that diners have to choose from on a daily basis.
For a full list of participating restaurants, to sign on as a restaurant, or for more information, visit www.supportrestaurants.org.
---
Toast launched Rally for Restaurants, to support the restaurant community. It's a public directory that makes it easy for guests to find and buy digital gift cards from their favorite local restaurants, helping restaurants generate immediate cash flow.
To add your restaurant to the directory, click here.
"Every time someone shares their contribution on social using #RallyforRestaurants and tagging the restaurant, we'll give $1 to Toast.org (up to $250,000) to provide direct support to restaurant workers affected by COVID-19," said Emmanuelle Skala, SVP of Restaurant Success at Toast. "We're in this together, and we're here to support you and the entire restaurant community through these difficult times."
Toast Restaurant Relief Plan also includes:
Promoting the Movement: Toast is asking everyone in its network to buy restaurant gift cards from www.rallyforrestaurants.com, share on social using #RallyforRestaurants, and challenge five friends to do the same. Restaurants will benefit from access to much needed funds and guests will have an amazing meal to look forward to in the future.

Lobbying & Advocacy: advocating state-by-state to protect restaurants' future and provide access to small business loans. Toast is throwing the full weight of its executive team to explore all potential avenues to help hourly workers and SMBs in this time of need. To do this, we're asking leaders in the restaurant tech and SaaS ecosystem to push local and federal institutions for better assistance aimed at SMB entrepreneurs.

Customer Relief Program: Toast eliminated all software fees for our customer community for the next month. We are also providing customers with free access to our digital ordering, marketing, and gift card programs for three months. To learn more, click here.

COVID-19 Resource Center: an educational resources hub for the restaurant community, updated in real-time with new content, best practices, information, and events.
"We understand how much this COVID situation is affecting #restaurants. We're going to get through this together," the company tweeted.
---
EatertainMint Events has partnered up with Food & Beverage Magazine and Food + Travel to declare March 18, 2020, as National Carryout Day. As the coronavirus continues, several communities have stopped dine-in options at restaurants, and the hospitality industry is struggling. Carryout will help restaurants stay afloat and keep us safe with social distancing.
"All of us must do our part to keep our hospitality industry afloat during these trying times, creating this takeout experience will adhere to the social distancing while at the same time doing our part to support our local eateries," said Michael Politz, Publisher of Food & Beverage Magazine. "We have a common goal for our hospitality community-keeping jobs and livelihoods moving forward. We are optimistic that our industry will recover but for now, we hope that we stand undivided to help each other through these unprecedented times."
Also, locals can buy gift cards to use at a future date — even if you don't want to leave your home, you can do this over the phone and often online. The three brands have supported the restaurant industry through publications and events, and are looking to spread awareness to help the hospitality industry.
Moving forward, National Carryout Day will take place on the third Thursday of March. Food + Travel will continue to use #CarryoutWednesday to highlight local businesses on a regular basis.
"I've been working with the hospitality industry since I was 14," said Matt Hensler, Founder of EatertainMint Events. "We know how hard the hospitality industry is being hit, so we wanted to partner with Food & Beverage Magazine and Food + Travel to help drive people to order carry out for their own wellness, but still helping the industry."
Simply place an order for take out and use #NationalCarryoutDay or #CarryoutWednesday to showcase your favorite restaurant.
To help bring awareness to the cause, visit Facebook.
---
As the pandemic keeps people home and some cities, states and countries limit restaurant operations, OpenTable just launched a Restaurant Resource Center and put together programs to help the community weather the storm:
Programs

include waiving subscription fees if the restaurant is closed, as well as gift card listing fees to encourage diner purchasing. More in a blog post from OpenTable COO Andrea Johnston

HERE

.

The Restaurant Resource Center

includes information for restaurant owners to run and prepare their businesses in the face of uncertainty, i.e. how to adjust operations, engage staff, stay informed and connect with guests. All information is available

here

.
---
RewardJet knows things are really tough for restaurants and for their staff and extras. They are offering MRM magazine readers a 60-day membership for free to help during these difficult times. Besides discounts, they offer healthcare options, including a really high-quality, low-cost telemedicine plan that is only $11.95 per month. In order to take advantage of this offer, click here.
---
Restaurant Workers Community Foundation was founded in 2018 to advocate for gender equality, racial justice, fair wages, and healthy work environments in the restaurant industry. In the wake of the coronavirus / COVID-19 pandemic, RWCF's full focus is on supporting workers, small business owners, and an industry in crisis.
Restaurant workers make up 10 percent of America's workforce, and they are among the country's most vulnerable populations. More than 2.45 million restaurant workers live in poverty, and only 14 percent receive employer-sponsored health benefits.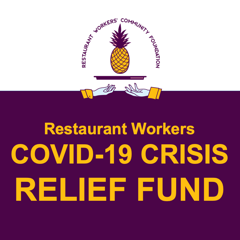 As restaurants across the country cut hours, suspend business, and close for good, many restaurant workers will be faced with long-term loss of income. For months to come, they will need help accessing government benefits and mental health services, paying their rent, and feeding their families.
RWCF has established a Restaurant Workers COVID19 Crisis Relief Fund to:
Immediately direct money to organizations leading on-the-ground efforts in the restaurant community.

To bolster our impact investing budget to provide zero-interest loans to businesses to maintain payroll during closure or re-open once this crisis has passed.

To establish a relief fund for individual workers facing economic hardships or health crises as a direct result of COVID-19.
"Up until now, RWCF has been relatively light on direct pleas for donations, and that was for a reason. We wanted to build a history of successful work before asking people to trust us with their charitable dollars," said John deBary, RWCF co-founder and board president. "The coronavirus crisis has upended that strategy—we need to start working to help the most vulnerable among us NOW."
RWCF is compiling an extensive list of resources and links related to the COVID-19 Crisis on its website, and, soon, we will collect data (qualitative and quantitative) from affected workers and restaurant owners so that we can work with local and national leaders to address the systemic issues the COVID19 pandemic has exposed.
In a time when so many people feel powerless, we invite the industry, diners, and the larger community to:
Donate funds to the Restaurant COVID19 Crisis Relief Fund.
Use RWCF's resources and information on restaurant closures, financial resources, unemployment benefits, immigrant concerns, mental health, relief efforts, and more.
---
Ordermark is hosting a webinar Friday, March 20 at 9:30 a.m. PST on "Preparing Your Restaurant for Surging Delivery During Covid-19."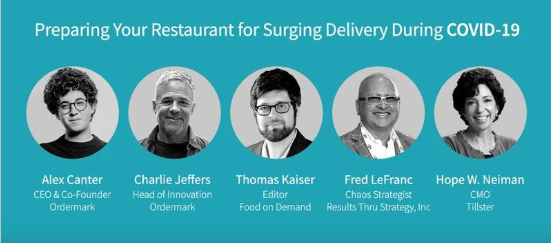 Tune in here.
---
SipScience, a national data analytics hospitality company for consumers, bars, and restaurants, announced the launch of a $100,000 Go Fund Me fundraising campaign titled 'Hospitality Industry Associates Fund' in support of individuals in the bar industry community who are affected by COVID-19.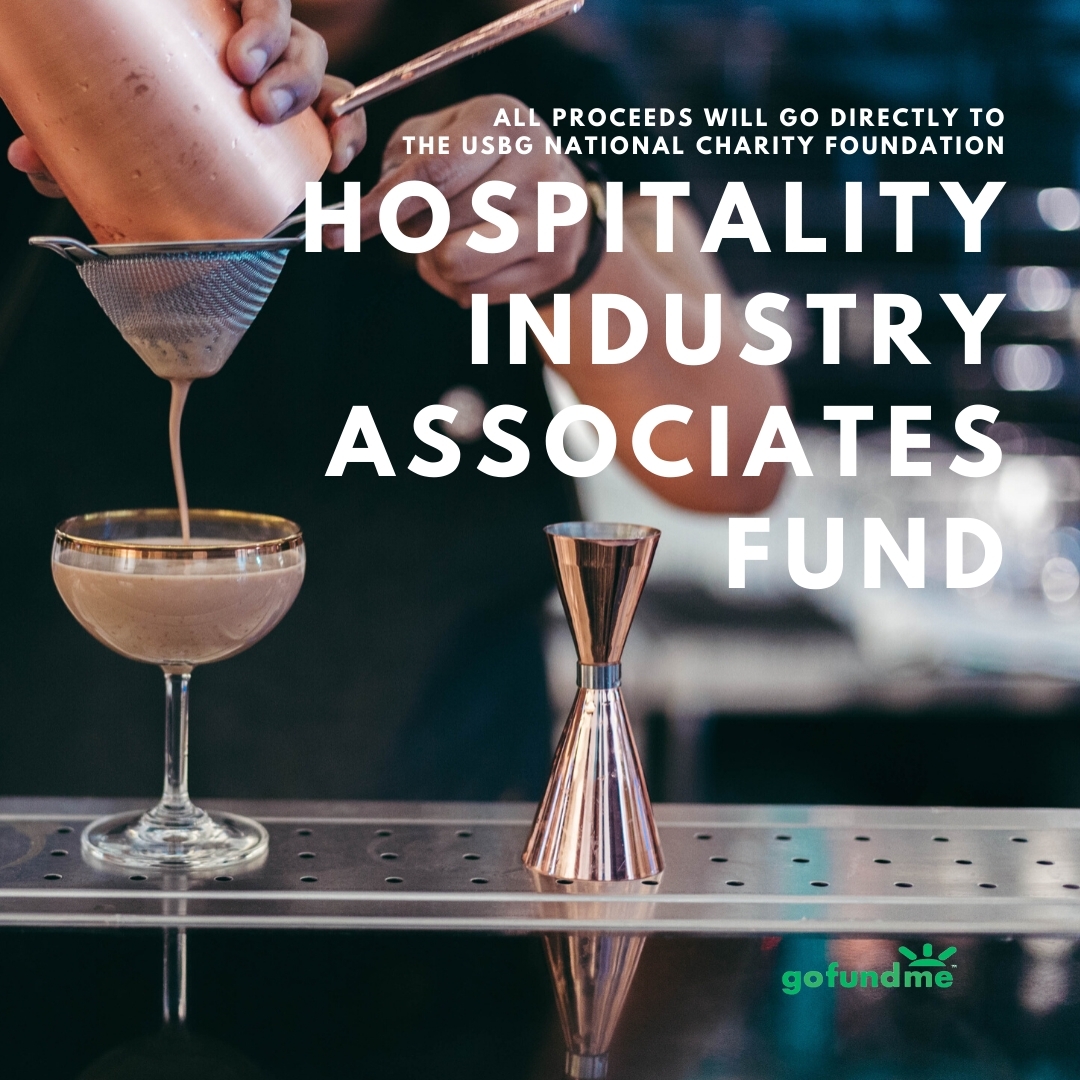 All proceeds will go directly to The USBG National Charity Foundation, an organization dedicated to advancing the lifelong stability and wellbeing of service industry professionals through education and charitable activities. The USBG National Charity Foundation strives to achieve their mission through three programmatic pillars: Social Responsibility, Community Service, and Philanthropy.
SipScience's Co-CEO, Kris Boros said, "As a result of COVID-19, several states have mandated the closure of dine-in restaurants, resulting in the immediate obliteration of income for thousands of hardworking men and women who work as servers, bartenders, cooks, bussers, valet, and more. It is times like these that the sentiment 'it truly takes a village' becomes a clear call to action that we must be there to support one another in every way possible."
He continued, "Time and again, hospitality workers welcome us warmly and wait on us at our favorite bars and restaurants, and now it's our turn to take action. We will help our industry in every way, angle, and means to drive relief for those who are affected by this pandemic."
SipScience is slated to launch its official app, Sip, in select cities around the United States later this year. The Sip app is designed to advantage each part of its three-pillar ecosystem of venues, consumers, and alcohol companies by providing real-time data for marketing companies on consumer behavior patterns on alcohol purchases made inside restaurants and bars— all with meaningful perks for the consumer.
---
The experts at Virtual Solutions have put together advice on dealing with financial pressures. Click here to read more tips to help your business get through the pandemic from a financial point of view.
---
Uber Eats announced efforts to support independent restaurant owners and operators as the hospitality industry faces unprecedented challenges amidst the COVID-19 state of emergency.
"We know the coming weeks will be challenging ones for many small business owners, and we want to help restaurants focus on food, not finances." said Janelle Sallenave, head of Uber Eats for the U.S. and Canada. "That's why we're working to drive increased demand to more than 100,000 independent restaurants across the U.S. and Canada through free delivery and marketing efforts."
Details of the support package include a waiving of delivery fees on all Uber Eats orders from independent restaurants across US & Canada, and dedicated marketing campaigns—both in-app and via email—to promote delivery from local restaurants, especially those that are new to the app.
"These are challenging times for restaurants. The efforts by Uber Eats to help mitigate the impact on businesses during this time of uncertainty is an example of leadership and empathy," said National Council of Chain Restaurants Executive Director David French. "We applaud the announcement of steps the company is taking to help restaurant businesses large and small in communities across America during this difficult time."
"Over 90 percent of all restaurants are small- and family-owned with 50 or fewer employees, each restaurant, along with the industry's 15.6 million employees, are facing uncertainty and disruption because of coronavirus," said Sean Kennedy, Executive Vice President of Public Affairs for the National Restaurant Association. "Efforts that promote drive-thru, takeout and delivery are important tools to help restaurants continue to serve consumers during challenging times."
Additional benefits include a new opt-in program for all restaurants in the US and Canada using the Uber Eats platform to receive daily payouts, rather than the company's standard weekly payout.
"We've heard from restaurants that they're worried about what the health crisis will do to sales, and its impact on cash flow and their ability to pay suppliers or employees," said Therese Lim, head of restaurant product at Uber Eats. "That's why, from today we'll provide restaurants with the option to receive daily payouts rather than waiting until the end of the week to see revenue from deliveries, which can be even more important as delivery becomes a bigger share of their sales during this time."
To support first responders, Uber Eats has pledged 300,000+ free meals to be delivered to healthcare workers and other relief efforts in coordination with local and state governments.
Throughout the COVID-19 outbreak, Uber has acted across 60+ countries to support users including delivery people, restaurants, and drivers. Efforts include financial assistance to drivers and delivery people who are either diagnosed with COVID-19 or have been asked to self-isolate by a public health authority.
Uber Eats has also begun a user campaign to drive awareness of "contactless" delivery, provided CDC guidance to restaurants to ensure all delivery orders are properly sealed in tamper-evident packaging, and is working to provide delivery people with sanitization materials in the most impacted markets.
"We are always working to help keep everyone who uses Uber safe," said Andrew Macdonald, Vice President of Platform at Uber and global head of the company's global coronavirus response team to support users including delivery people, restaurants, and drivers. "We remain in close contact with local public health authorities and will continue to follow their guidance to do what we can to help prevent the spread of the coronavirus."
---
In collaboration with the mayors of large cities across the United States who are on the front lines of the COVID-19 response efforts, Grubhub is temporarily suspending collection of up to $100 million in commission payments from impacted independent restaurants nationwide.
Grubhub's initiative will provide immediate and substantial cash flow relief to qualified independent restaurants — restaurants that make up the majority of Grubhub's 350,000+ restaurant community and drive more than 80 percent of the company's orders.
Matt Maloney, Grubhub Founder and CEO said: "Independent restaurants are the lifeblood of our cities and feed our communities. They have been amazing long-term partners for us, and we wanted to help them in their time of need. Our business is their business — so this was an easy decision for us to make."
Grubhub has also created a fund that will enable proceeds from its Donate the Change program to go toward charitable organizations that support restaurants and drivers impacted by the COVID-19 health crisis. The program will allow diners to round up the change from every order and donate it to the Grubhub Community Relief Fund — with donations from Grubhub+ (and Seamless+) members matched by the company. Grubhub has been raising more than $1 million dollars per month through Donate the Change.
Grubhub will work with local city officials to identify the organizations that can utilize the funds and to consider other support programs during the pandemic.
"The City of Chicago is deeply concerned about the risk COVID-19 is placing on the health of our residents and communities, as well as the impact it's having on our working families and neighborhood economies and restaurants," said Chicago Mayor Lori E. Lightfoot. "That is why we applaud corporate leaders like Grubhub who are stepping up with practical measures to support small businesses and their employees. Now more than ever, we must work together to ensure hardworking Chicagoans receive the support they need to thrive while also staying safe, secure, and healthy."
In Chicago, where Grubhub was founded in 2004 and is headquartered today, there are more than 10,000 restaurants on the platform, and thousands of drivers bringing delicious food from these restaurants to hungry diners. This relief fund will provide support for food industry workers, which are anticipated to become among some of the most impacted by the economic losses due to coronavirus and social distancing practices. This includes residents at small, neighborhood-based businesses like Chicago's Home of Chicken & Waffles, based in Bronzeville.
"Banding together during hard times, putting people over profit, and supporting our local businesses is a model we should all follow, and I thank Grubhub for leading the way," said New York City Mayor Bill de Blasio.
"Restaurants are a pillar of the San Francisco small business economy and so important to the culture of this city," said Joaquin Torres, Director of San Francisco's Office of Economic and Workforce Development. "We are committed to doing everything in our power to support them in this time of crisis, but if we want to come through this public health emergency intact, we'll need more private sector partners to follow Grubhub's lead, do the right thing and invest locally to mitigate this crisis."
These initiatives follow a series of measures taken by Grubhub to keep restaurants, diners, and drivers safe during the outbreak – including contact-free delivery and health and safety guidance to drivers, restaurants and diners. Additionally, Grubhub offers pickup from the largest restaurant network in the country, which helps individuals who might feel safer acquiring food on their own.
---
Propelo Media is providing a free webinar for restaurateurs, discussing practical steps to survive the economic impacts of the CoronaVirus / COVID-19 pandemic.
The experts will share what they now based on years of experience working with the restaurant industry, and having gone through economic ups and downs with clients. This is completely free, no strings attached.
RSVP here.
---
Global insurance brokerage Hub International, is responding tonumerous inquiries asking for more guidance through the Coronavirus crisis.
The company will be holding a webinar, "Managing Your Business Through the Coronavirus Crisis" on Tuesday, March 24 from 1-2:00 central. Sign up here.
As reports of the disease spread, so do concerns about supply chain disruption, business operations, and employee safety and well-being. Join a panel of HUB International specialists for an executive overview of the critical issues you need to consider and plan for as you navigate through this pandemic.
This webinar is intended for business owners, executives and HR leaders who need to make strategic decisions on how to manage their day-to-day business operations while mitigating risk and supporting employee health and safety.
What will be covered:
Business Continuity Planning – how to quickly develop a crisis plan to address this current scenario
Insurance coverages that may apply and how you need to approach the claims process
Pay Continuation, Leave and Employee Benefits issues for U.S. employers
Practical tips and considerations regarding employer legal compliance. including FMLA, ADA, FLSA, OSHA, and Title VII
---
Rouxbe, the online culinary training program, is offering a free course on food safety to any foodservice organization. Learning about food safety is an important step in preventing illness from unsafe foods or through the transmission of disease from food handlers, including the coronavirus. The course is designed for professionals looking to learn more about food safety, as well as those in need of a refresher given the current outbreak.
"The global restaurant and hospitality industry is being significantly impacted by the coronavirus pandemic, as worries over the spread continue to increase," said Ken Rubin, Chief Culinary Officer at Rouxbe. "It's now more important than ever that those who handle food — be it a high-end full-service restaurant chef or a member of a retirement home kitchen staff– be up to date and fully immersed in keeping food safe. By offering this course free of charge, we hope many will take advantage of these lessons that, while always important, are even more critical at this time."
In addition to providing a general introduction to food safety, this course will address specific instructions that food handlers and operators should be aware of in regards to the coronavirus, and how it spreads. Specific lessons outlined in the course include:
Introduction to Food Safety
Handwashing
Buying Food
Storing Food
Preparing Food
Cleaning Up
Rouxbe is 100 percent online, and offers cooking courses to individuals as well as industry professionals. Organizations including Whole Foods, Marriott Hotels and Wegmans have trained their cooking staff using Rouxbe tools, along with hundreds of thousands of restaurant chefs and home cooks across the country. Rouxbe is recognized by the American Culinary Federation Education Foundation as a quality program, and by WorldChefs as Approved Quality Culinary Training.
"Foodborne illness is largely preventable, and it's critical that anyone involved in handling, preparing or serving food has an important job to play in limiting the risk to others,'' continued Rubin.
---
Chowly, a restaurant technology company that integrates third-party online orders with restaurants' point-of-sale (POS) systems announced its COVID-19 Relief Response, which aims to mitigate the impact the pandemic has on the restaurant industry. This will allow restaurants to quickly onboard and execute delivery for their business as dine-in traffic sharply decreases.
As efforts to contain the virus, including dine-in restrictions advised or mandated by city and state governments, have increased, many restaurants have experienced diminishing sales. Restaurants are now quickly making plans to serve guests via off-premise channels, including delivery, carry-out, and drive-thru.
To help restaurants quickly start executing off-premise order fulfillment, Chowly's COVID-19 Relief Response will offer waived setup fees and a 60-day, no-risk trial period to restaurants that sign up for a limited time. This will allow restaurants to quickly adapt to the current situation without having to worry about the costs associated with introducing additional technology.
"At Chowly, we want to help lessen the burden restaurants across the country are facing," said Sterling Douglass, co-founder and CEO at Chowly. "Now more than ever, off-premise methods are critical for restaurants' revenue streams. By helping restaurants add these alternatives to dine-in without any upfront costs, we are enabling them to continue to serve customers during these uncertain times and beyond."
With Chowly, restaurants can easily get set up with the integration for direct online ordering channels and third-party delivery platforms, such as Grubhub, UberEats, DoorDash, and Postmates, in as few as two business days. All orders through these channels will be sent directly to restaurants' existing POS systems, without the need for additional tablets, hardware, or supplementary labor.
Click here to find more information or sign up.
---
Identifying the critical people and processes that have the biggest impact on your business is key to creating a response plan to minimize disruption. Jitjatjo launched the industry's first COVID-19 Awareness and Hygiene Training Accreditation program. With the recent announcements of school closures and restaurants in cities like New York and Chicago limited to offering take-out/delivery service only, it is now more important than ever to ensure food will continue to be cooked for the community.
In response to the recent spread of COVID-19 in the U.S., and following the lead of the World Health Organization (WHO) and the U.S. Center for Disease Control (CDC), Jitjatjo has implemented free COVID-19 Awareness and Hygiene Training for their 10,000+ hospitality talent. The training program is distributed to their Flex mobile app and educates hospitality workers on how to prevent acquiring and/or transmitting COVID-19.
On completion of the training course, hospitality workers are required to undergo an assessment and only those who achieve 100% are awarded the COVID-19 Trained Accreditation.
"We take the health and safety of our Talent, our hospitality operators, and their customers very seriously," said Jitjatjo Co-Founder and CEO Tim Chatfield. "In light of recent and escalating public health concerns, we're focused on preventative measures that keep kitchens open to ensure the community can get access to cooked meals throughout the crisis."
Jitjatjo also expanded its Paid Sick Leave policy to support hourly hospitality workers impacted by COVID-19.
Jitjatjo expects that its COVID-19 Policy will be refined as WHO and CDC guidance evolves.
With over 650 workers already accredited and increasing rapidly, visit Jitjatjo.com to set-up your business and get access to COVID-19 Accredited staff ondemand.
---
OneDine®, the touchless restaurant technology platform used by merchants and guests, is providing their Touchless System of Tap & Order and Tap & Pay for free to all restaurants in response to the pandemic. OneDine is able to help restaurants pivot quickly, within 24 hours, to turn their parking lots into a touch free takeout zone. The goal is to allow restaurants to remain available to the public without having any touch or interaction in the food order and delivery process.
They are providing all tech free of charge to help make this possible in such a short period of time — and especially to reduce additional losses to restaurants of all sizes.
OneDine is waiving all setup and transaction fees and providing free table sensors at no cost for Tap & Order and Tap & Pay activity to support restaurants during the COVID-19 crisis.* For restaurants staying open or continuing to offer carry-out, OneDine will be tremendously helpful for both servers and guests as the touchless systems eliminates the need for hand-held menus and the passing of credit cards, receipt holders, pens, etc. Since the OneDine system was designed to integrate easily with most POS systems, CEO Rom Krupp announced that restaurants can be onboarded, at no cost, in as little as 72 hours. *Credit card processing fees still apply.
---
After hearing about the struggles of business owners coping with the pressure of increasing taxes, minimum wages and now COVID-19, Cultivate Payments announced it would eliminate the credit card processing fees businesses incur, while offering them a 5X Take Back Cash Rewards as the COVID-19 coronavirus forces people to stay in their homes.
The Program,designed by Cultivate Payments, was designed to show the businesses that a credit card processor actually has their best interest in mind and looks out for their future, as we move into a possible global recession.

The program has been developed for times when many businesses face uncertainty.

With a sharp reduction in foot traffic, businesses have to make adjustments to avoid shutting their doors.

Merchants worry about the long term effects of this Pandemic on their businesses and most importantly, how they will pay employees.

The pandemic is happening quickly, which may cause businesses to deal with tremendous financial loss and unfortunately, some may not make it.

Cultivate Payments saw this as an opportunity to help businesses, while being the first to offer 5X rewards on the very cards that charge higher fees, due to airline miles and cash bonuses.

This program will allow merchants to recoup the financial losses they will have by giving them a financial injection of the credit card processing fees they would normally pay monthly.
Click here to learn about their program.
---
Digital Six Labs is temporarily making their handwashing monitoring technology, Restaurant IoT®, available for $25 per month including a small setup fee for any restaurant with three or less handwashing stations to help restauranteurs increase employee hand-washing, promote good hygiene, and improve food safety amid growing consumer concerns over the spread of the COVID-19 Novel Coronavirus.
Restaurant enterprises and franchise owners can take advantage of this technology immediately as it does not require professional installation and is readily available. Before the COVID-19 outbreak, astute restaurateurs around the country had already applied this technology to their restaurants recognizing the importance of reducing the risk of food-borne illness outbreaks. Washing hands frequently and keeping foods at the right temperatures are two critical steps for food safety.
"After installing this technology in quick-serve restaurants, we have witnessed employee hand-washing increase by substantial margins," said Steve Montgomery, D6 Labs CEO. "In one case, the hand-washing improved over 7,000 percent. D6 Labs' hand-washing solution enables owners to confidently know their employees are taking the necessary steps to promote food safety for customers."
Restaurant IoT® is a complete digital food safety solution with digital food safety checklists, twenty-four-hour temperature monitoring, and hand wash compliance monitoring. D6 Labs' wireless sensors are ultra-reliable, flexible, and scalable enabling businesses to increase safety on day one. D6 Labs' complete suite of sensors with analytics, visualization, alerting, and reporting tools are designed to help businesses operate better the moment it is installed, including intelligent notification of problems and concise reporting to help managers and owners make better decisions. Industries using D6 Labs' IoT technology to protect customers and promote the highest levels of hygiene or food safety include restaurants, hospitals, and agriculture facilities.
D6 Labs has everything restaurants need to bring their businesses to the Internet of Things, so they can make better data-driven decisions through their new generation of transformative IoT solutions. High performance, flexible and easy to use technology enables businesses to customize a solution that works for them.
To learn more about D6 Labs' comprehensive and multi-industry solutions, click here.
---
As Coronavirus grows, the next few months will be a challenging time for small businesses across the UK, and especially in the hospitality sector. While leisure activities and eating out remain at the discretion of the individual, many continuing to support their favourite venues, it is likely that restaurants will see less custom, and may be forced to either close temporarily or reduce hours. As cashflow-dependent businesses with high fixed costs, many much-loved establishments will not survive.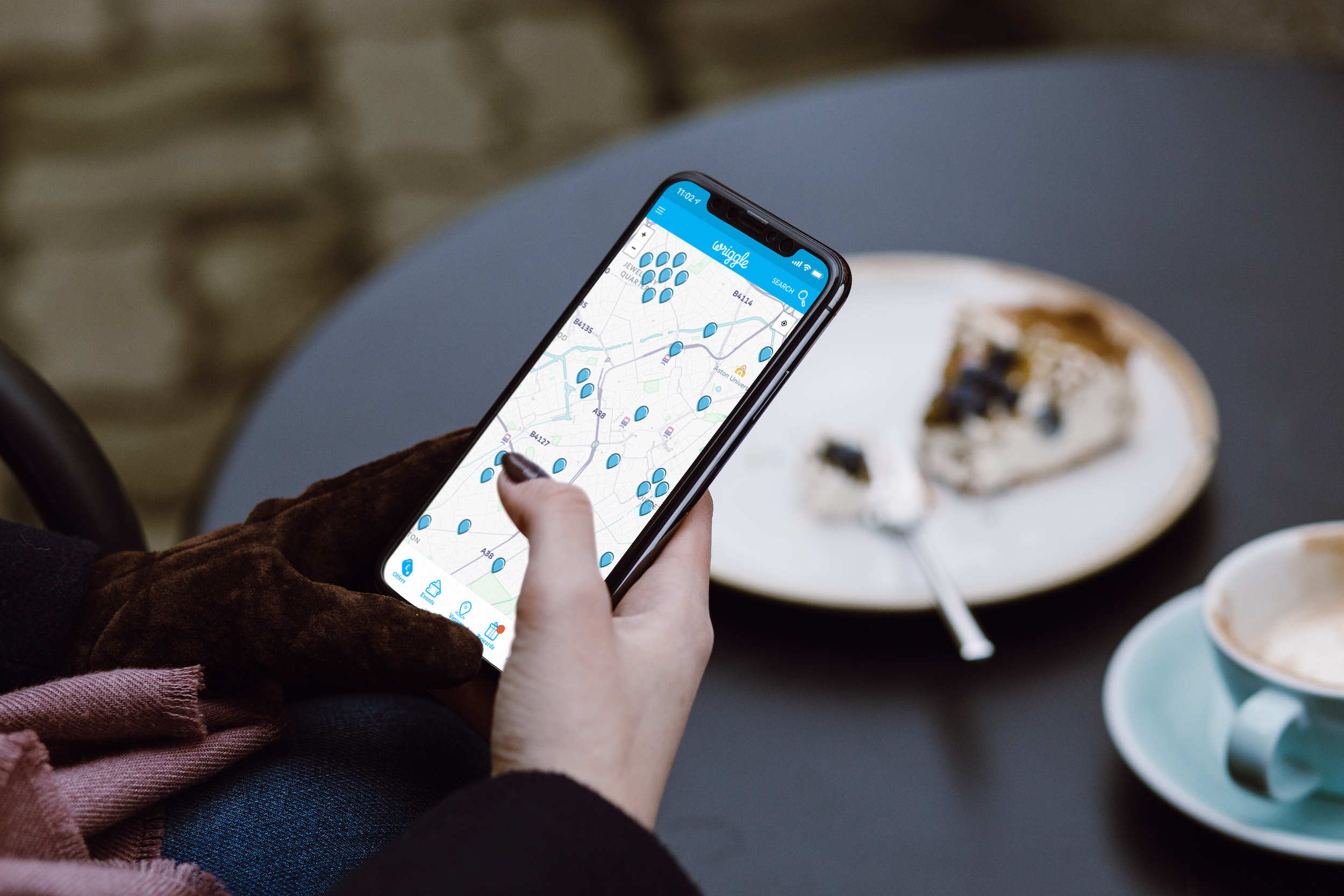 Indie Kitty is a chance for people to give independent businesses extra support in uncertain times by purchasing vouchers which can be redeemed when the Coronavirus crisis passes – helping those establishments get through the next few months. Through the Wriggle app, customers will be able to buy vouchers for their fave businesses (with normal Wriggle fees waived), and redeem at a time in the future.
Customers will be able to purchase vouchers through the Wriggle platform in amounts ranging from £5 to £40. The funds generated from these vouchers will then be forwarded directly to the venues (Wriggle will waive their fees for every voucher transaction). Customers will then be able to redeem their vouchers against menu items and drinks at a future time (dependent on venue).
CEO of Wriggle, Rob Hall, commented, "the next few months are going to be very challenging for everyone – not least our partner restaurants. We hope that this Indie Kitty campaign can pull people together to support great small businesses and ensure they survive this period."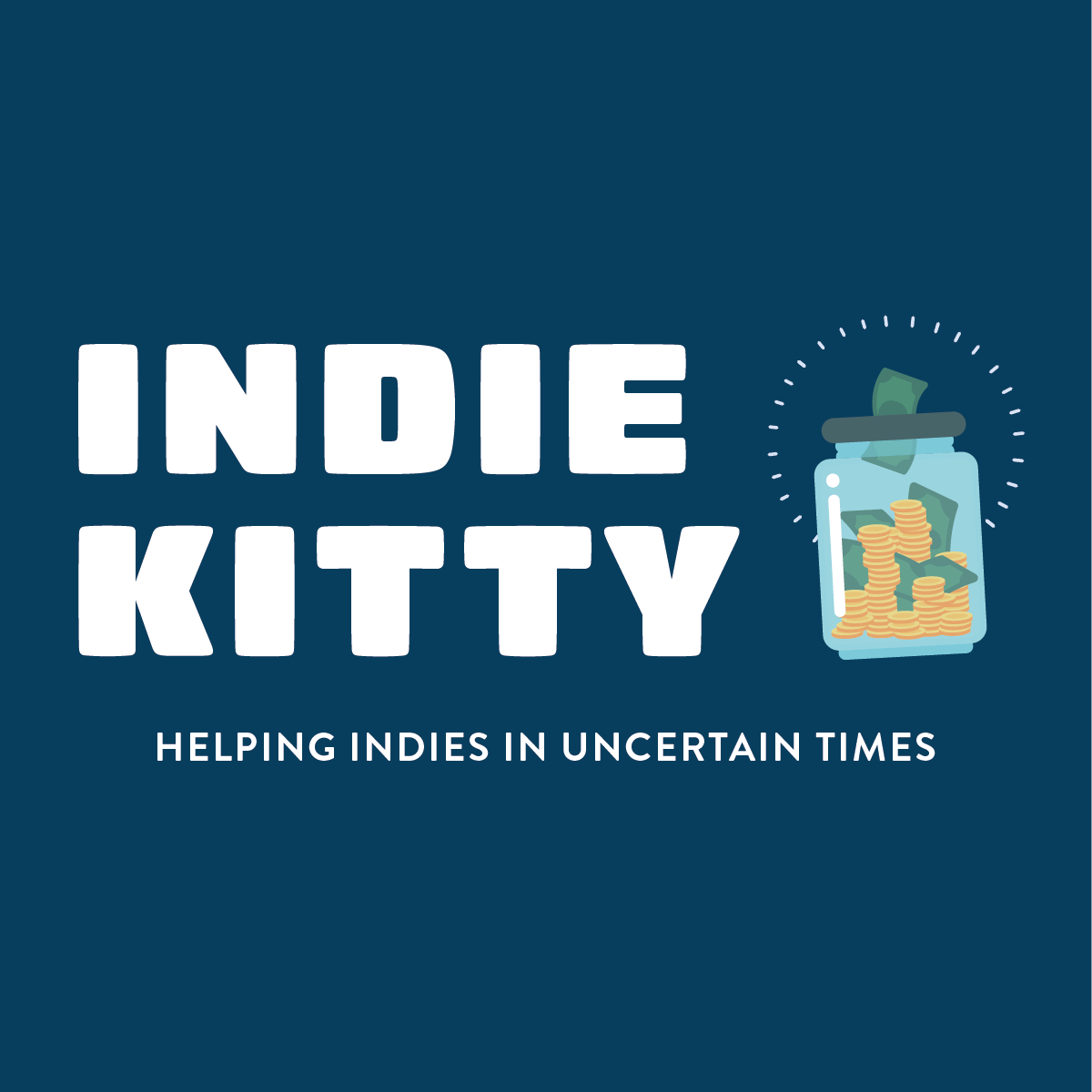 Wriggle will initially launch this with existing partner establishments – but is inviting other restaurants who are struggling with the current events to get in touch via email on partnerships@getawriggleon.com​ or call 0117 325 8535. The scheme will operate in Bristol, Bath, Brighton and Hove, Birmingham and Cardiff.
---
Waitbusters, LLC is now offering all new restaurants an "at cost" rate for their online ordering feature in order to help restaurants combat losses suffered due to the COVID-19 pandemic. Waitbusters' Digital Diner software offers online ordering as well as DaaS, or Delivery As a Service through its partnership with Postmates.
For only $29.95 per month, Waitbusters is offering restaurants that sign up for one year of their online ordering service, the online ordering feature along with menu setup tutorials through their Digital Diner software. Once the feature is live on their website, restaurants can offer pickup or delivery to their customers. Delivery can be completed with their own drivers or commission free through Waitbusters' DaaS without the need to hire their own drivers. Set up can be completed quickly and can integrate directly with the restaurant's POS or kitchen printer. Additionally, restaurants can continue to utilize 3rd party applications such as DoorDash and Grubhub for as long as they need as an acquisition tool to secure new customers. Restaurants can then transition those customers to their own in-house platform. Adding to the convenience is that all of their orders, brought in through their website or through a 3rd party app can be seen on the dashboard, making business simple and streamlined.
"At this time, pickup and delivery may be the only way for restaurants to survive the unprecedented circumstances over the next few months. Per the chart shown above created by OpenTable, restaurant's in-house revenue across the country has decreased significantly. With the ongoing and expected bans for in-house dining, there needs to be another solution to help restaurants survive. We all need to do our part to help each other and the economy endure these difficult times, explained Waitbusters' CPO, Shane Gau. Restaurants and customers need alternative options. Waitbusters' Digital Diner affords restaurants the ability to offer online ordering with pickup, delivery with their own drivers or using our Delivery As a Service feature."
---
Food Handler Solutions is providing their nationally accredited, online food safety training program for free to anyone who wishes to learn more about proper personal hygiene, controlling the spread of virus and bacteria along with proper cleaning and sanitizing in a kitchen and other key food safety topics.
This free course can be found at www.FoodHandlerSolutions.com/coronavirus
"Nothing is more important than making tools available to the public that will make them feel more confident and secure that the food they are serving to their families is safe and their food preparation environment at home is as healthy as possible," said Bart Christian, Chairman of the Board of Food Handler Solution. He is a nationally recognized speaker with over 25 years in food safety education and has authored two top-selling books along with more than 100 food safety education plans used by K-12 child nutrition departments nationwide.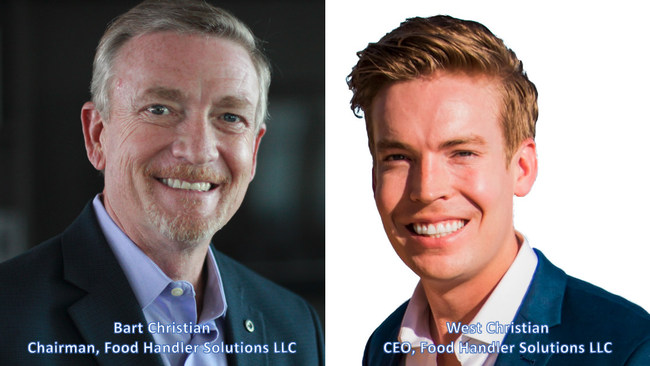 "Our decision as a company to provide our education program to the public at no charge was a simple one. Our mission has always been to serve first, serve well and the rest happens naturally. All of us at Food Handler Solutions prioritize the health and safety of our community and loved ones above all else," said West Christian, Chief Executive Officer and Head of Operations, has more than 12 years in the food safety and restaurant market and has performed training sessions nationally.
"Now more so than ever, food safety at home, in our local restaurants and schools is of upmost importance. COVID-19 has reminded us all of the impact we each have on our community through contact with each other," West Christian said.
"Traditionally, food safety is something that is only talked about in a formal food service environment. However, with the current state of our country, food service has changed both for kids in school and families in their homes. People stockpiling food and supplies, parents and volunteers preparing and serving kids in their communities and school nutrition departments and restaurants going to curb side and mobile food deliveries are all areas that open the door for foodborne illnesses," said Bart Christian.
"Our hope is that through proper training that is free and easily accessed, families and community volunteers can safely prepare, deliver and serve those who they love and are in need of a warm meal," said West Christian.
"Our mission in this fight against COVID-19 is to provide aid where can to provide tools to prevent additional hardships that can be caused by foodborne illness," said Bart Christian.
---
Waitr Holdings Inc. announced several initiatives to help protect and support its restaurant partners, diners, drivers and employees during the coronavirus (COVID-19) outbreak.
Waitr is working with restaurant partners to offer free delivery and marketing programs.
Waitr is now offering "No-Contact" delivery, which allows for distancing between customers and delivery drivers. In addition, the Company is supplying all drivers with gloves.
Waitr will continue to pay any hourly employee that contracts the virus and/or is in quarantine.
"Right now, communities and small businesses around the nation are facing unprecedented and uncertain times," said Carl Grimstad, CEO of Waitr. "We want to be a valuable resource and partner to help our local communities find creative solutions to support restaurants and consumers in this time of need. Under this current climate, we have heightened all of our precautionary standards and procedures to ensure the health, safety, and comfort of our restaurant partners, diners and staff as we all navigate through this pandemic."
---
SBA Administrator Jovita Carranza said
"Small businesses are vital economic engines in every community and state, and they have helped make our economy the strongest in the world. Our Agency will work directly with state Governors to provide targeted, low-interest disaster recovery loans to small businesses that have been severely impacted by the situation. Additionally, the SBA continues to assist small businesses with counseling and navigating their own preparedness plans through our network of 68 District Offices and numerous Resource Partners located around the country. The SBA will continue to provide every small business with the most effective and customer-focused response possible during these times of uncertainty."
SBA's Economic Injury Disaster Loans offer up to $2 million in assistance for a small business. These loans can provide vital economic support to small businesses to help overcome the temporary loss of revenue they are experiencing.
Process for Accessing SBA's Coronavirus (COVID-19) Disaster Relief Lending
The U.S. Small Business Administration is offering designated states and territories low-interest federal disaster loans for working capital to small businesses suffering substantial economic injury as a result of the Coronavirus (COVID-19). Upon a request received from a state's or territory's Governor, SBA will issue under its own authority, as provided by the Coronavirus Preparedness and Response Supplemental Appropriations Act that was recently signed by the President, an Economic Injury Disaster Loan declaration.
Any such Economic Injury Disaster Loan assistance declaration issued by the SBA makes loans available to small businesses and private, non-profit organizations in designated areas of a state or territory to help alleviate economic injury caused by the Coronavirus (COVID-19).
SBA's Office of Disaster Assistance will coordinate with the state's or territory's Governor to submit the request for Economic Injury Disaster Loan assistance.
Once a declaration is made for designated areas within a state, the information on the application process for Economic Injury Disaster Loan assistance will be made available to all affected communities.
These loans may be used to pay fixed debts, payroll, accounts payable and other bills that can't be paid because of the disaster's impact. The interest rate is 3.75% for small businesses without credit available elsewhere; businesses with credit available elsewhere are not eligible. The interest rate for non-profits is 2.75%.
SBA offers loans with long-term repayments in order to keep payments affordable, up to a maximum of 30 years. Terms are determined on a case-by-case basis, based upon each borrower's ability to repay.
SBA's Economic Injury Disaster Loans are just one piece of the expanded focus of the federal government's coordinated response, and the SBA is strongly committed to providing the most effective and customer-focused response possible.
For additional information, contact the SBA disaster assistance customer service center. Call 1-800-659-2955 (TTY: 1-800-877-8339) or e-mail disastercustomerservice@sba.gov.
---
Los Angeles-based food pre-ordering service Allset is launching the safety and budget initiatives to support customers and restaurant partners impacted by the coronavirus outbreak.
For customers, Allset is offering a No-Contact Pickup option at participating restaurants. This enables customers to pick up their online orders in dedicated contactless pickup areas at stores, removing the need for direct contact for both parties.
"The new option makes the pickup process more safe and seamless, which we hope will be helpful to everyone on the platform in the coming weeks," said Stas Matviyenko, Allset's co-founder and CEO. "Having a solution like this to allow people to safely pick up will be key as restaurants struggle with decreased in-store visits and since local authorities closed restaurant dine-in operations to fight coronavirus."
In addition to offering no-contact pickup, Allset is also providing a daily $4 discount starting March 16th to April 1st on all pickup orders placed via its app or online, to offer customers a simple and safe solution to support their favorite local restaurants.
For restaurants, Allset is waiving the commission fee for existing partners that provide a contactless pickup area at their stores.
"Independent restaurants are having so much at stake right now. As their trusted partners, it's our responsibility to step up and help them in their time of need," said Stas Matviyenko. "We are continually monitoring the situation and will be taking new steps to ensure the safety and support of our customers and restaurant partners."
Allset is launching the initiatives until April 1. The No-Contact Pickup option, which is already available at selected restaurants in all participating cities, will be rolled out throughout the platform.
The initiatives align with the recent release of Healthy Category and Allset Specials, specially created combos of popular lunch eats, making these options more affordable to diners.
---
Shift4 Payments announced a number of measures to help ease the financial burden caused by COVID-19 for the company's customers.
As new restrictions are prohibiting dine-in service, many restaurants are now shifting to takeout and delivery operations. Effective immediately, Shift4 will be waiving the following fees for three months to assist with this transition:
Online ordering fees
SkyTab mobile payment fees
SkyTab monthly data fees or overage charges
SkyTab hardware costs
Gift card fees
Shift4 Payments CEO Jared Isaacman states, "We understand the difficulties facing the entire Shift4 family and we are here to do what we can to help. Restaurants and hospitality businesses have been especially hard hit by this situation, so many of the fees we have waived focus on the unique challenges facing these businesses."
SkyTab is the company's mobile ordering and pay-at-the-table solution, which is also ideal for curbside pickup orders. SkyTab is now available completely free to all Shift4 customers to help facilitate this increase in takeout orders. The device even includes the ability to collect email addresses so that restaurateurs can keep in touch with their customers during this turbulent time. For more information on SkyTab, visit www.skytab.com.
Additionally, many merchants are now turning to gift card sales and online ordering to preserve vital revenue, which is why the company is waiving fees associated with these particular programs.
Shift4 has also set up a hotline to assist its customers with COVID-specific issues. This includes setup of online ordering, SkyTab mobile payments, or integrations with the company's marketplace partners such as DoorDash.
Lastly, Shift4 has created a web page to serve as an informational resource. This site will be updated regularly with new information as it becomes available.
"As COVID-19 continues to spread globally and impact every aspect of our day-to-day lives, we are facing a truly unprecedented situation as an industry and as a country. There are going to be tough times ahead, but I want to assure our customers and partners that Shift4 is here to help support them through these challenges. We are all in this together."
---
Honeycomb Credit is now offering loans to small businesses that are in need of working capital during the pandemic. Honeycomb operates a platform where a business's loans are funded by its local community. Local investors, customers, and friends have an opportunity to invest in a business they love, while earning a healthy return. Each Small Business Relief Loan will include a 45-day payment free period and will be interest-only for 6 months. Capital can typically be deployed in as little as 30 days. In order to support small businesses even further, Honeycomb Credit is also reducing its posting, success, and investor fees. Small businesses anywhere in the United States can apply, with the exception of California, Texas, South Dakota, and Alabama.
Honeycomb CEO Geoge Cook comments "For the past few weeks, the coronavirus (COVID-19) has caused massive disruption to our communities, the stock market, and our daily lives. We know that small businesses are facing unprecedented uncertainty. We also know that there are hundreds of people in every community, and in the Honeycomb network that want to support them."
---
SevenRooms released Direct Delivery, a direct digital ordering solution for delivery and pick-up orders to help restaurants boost revenue and increase loyalty. Direct Delivery will be available at no cost to hospitality operators across the U.S. for the next 90 days as the industry navigates uncertainty surrounding mandated closures related to COVID-19.
With the landscape for the hospitality industry shifting overnight, there is an immediate need in the industry for additional revenue streams that keep the industry employed and businesses making money. Direct Delivery meets that need — helping restaurant operators gain more control over their digital ordering presence across both their website and social media channels. With Direct Delivery, operators are able to:
Increase revenue while in-store operations are closed and create additional revenue when in-store operations resume
Cut costs by shifting delivery orders to direct, free channels, while still maintaining third party delivery channels
Own delivery guest relationships by leveraging robust data for marketing and loyalty
Boost revenue and order frequency through marketing automation
SevenRooms' Direct Delivery digital ordering solution is fully integrated with an automated guest engagement stream that was created to turn digital orders into repeat orders and future dine-in guests. These campaigns will focus on personalized, intelligent retargeting to re-engage customers who have previously placed delivery orders.
"Finding revenue, cost savings and running profitable businesses are top of mind for operators everyday, and with the impact already being felt from COVID-19, especially in those markets where operators have been mandated to close their doors, we have a responsibility to help them weather this storm," said Joel Montaniel, CEO & Founder of SevenRooms. "Though we can only speculate on the long-term impact this will have for our operators across the globe, one thing is certain, we always have, and always will, have their backs. The accelerated launch of Direct Delivery brings tools to market that will have an immediate impact for our operators as they transition to a delivery and pick-up only model. Just as we have helped thousands of operators take ownership of their guest relationships via direct reservations, we will now help them take control over their digital ordering presence to cut costs, boost revenue and leverage data to get more orders, more frequently."
This solution is available for prospects and existing customers of SevenRooms at no cost for the next 90 days. For more information, click here to schedule a time with a SevenRooms representative.
---
The Revention and CRS Solutions team has been focused on putting in place specific actions meant to maximize the continuity of operations for our customers.
Service First

We have the ability to provide you with reliable operational support, whether you are in the process of deploying our solutions, or whether you are considering how to reconfigure your restaurant operations. Our focus is on making it possible for you to implement the safety measures that your customers expect. To that effect, our contact centers will remain open to provide 24/7/365 US-based expert advice and support.Here are some of the measures we've taken in recent days:

We've implemented new processes so we can provide remote training and installations.
We have worked with our equipment and training teams to enhance our already rigorous safety and sanitation guidelines.
We have made updates to Revention Point-of-Sale to provide "no-contact" messaging for both store owners, customers, and delivery drivers.
We've implemented work from home options for our employees so they can stay connected.

Equipment installs, upgrades and training

We've added many new customers in 2020. We are doing everything we can to minimize disruption to installation and training dates for those customers who are scheduled for installs over the next 60 days across the United States. For any training session that may be affected, online training and videos will be available.

Online ordering and delivery are the new norm for our digital economy

Many restaurants across the U.S. are being forced to close their dining rooms and will be able to offer food for pickup and delivery. The widening directive for social distancing hits the hospitality industry particularly hard. For many restaurants, online ordering is the technology response that will make it possible to remain open, offering a direct channel for customers to engage with you and to keep orders coming in, as well as help keep staff employed. HungerRush, from Revention, can quickly make a difference with its robust and user-friendly online ordering solution. Our teams of restaurant-savvy experts can help your restaurant or chain make an effective transition to an upgraded operating model that's much more focused on online ordering so you can continue to provide your food to your customers.

Requesting no-contact delivery service

Over the last few days, Revention has implemented the ability to add a "no-contact" note field in our Point of Sale and online ordering system, HungerRush. The note field is available for customers to notify store owners, staff and drivers if they wish to have their food left outside their door for delivery.This feature was made available today, Tuesday, March 17th, and will be available to Revention customers through their point-of-sale system and online ordering service. The notes will display in the POS, online in the cart, and on the receipt for the driver.

(please note: we are working on additional updates for our mobile app to support "no-contact" notes and will communicate those in the coming days as we roll-out those new features.)

No-contact on-demand delivery with DoorDash®

For many of our Revention customers who do have online ordering and are potentially challenged with employees choosing to stay home during these times, our partnership with DoorDash provides a convenient and effective option to maintain operations. This no-cost integration provides on-demand delivery services using DoorDash drivers, so you can continue to take orders for delivery and minimize headcount expenses.We appreciate your continued partnership and want you to know that we will do everything we can to help you mitigate the disruption to your restaurant.Our vision for a comprehensive restaurant management system continues to focus on making your operations more efficient, more profitable but also more resilient. We believe that if we are thoughtful in our approach now, we will be in better shape when our society returns to normal.