MRM Franchise Feed: Virtual BBQ and Pieology in China
23 Min Read By MRM Staff
Modern Restaurant Management (MRM) magazine's Franchise Feed offers a glimpse at what's new in the restaurant franchise and MUFSO environment.
Virtual Barbecue Pit
Dickey's Barbecue Pit is expanding its franchise opportunities to feature another nontraditional franchise model – virtual kitchens and has executed area development agreements to bring more of Dickey's slow-smoked, Texas-style barbecue to Chicago, Houston and Orlando, as well as make its debut in Providence, Rhode Island. All locations will serve guests via delivery through a virtual kitchen facility.
The virtual kitchen model allows restaurants to maximize delivery coverage without the upfront investment that a traditional brick-and-mortar location requires. Because the facility includes a kitchen for restaurants to prepare foods, the only equipment needed to operate a Dickey's location is a smoker and a warming cabinet. Virtual kitchens handle food delivery and have additional staff at the facility, so the barbecue brand will only need to employ a limited number of team members. In addition to virtual kitchens meeting lower labor costs, they also offer a fast-track to opening, with a location able to begin serving in just one month.
"Virtual kitchens are a unique franchising opportunity that gives us a new and innovative way to capitalize on consumer trends at a low cost," said Laura Rea Dickey, CEO of Dickey's Barbecue Restaurants, Inc. "Delivery is a rapidly growing channel in our industry right now, and we believe it will continue to be a preference for guests post-pandemic."
Dickey's is now offering a franchise discount for existing Owners Operators. Current franchisees are eligible for $5,000 off franchisee fees.
The brand is also on track to raise a quarter of a million dollars in funds for front line heroes by the end of September after ringing-in nearly $50,000 in contributions from their charitable Big Yellow Cup in just two weeks.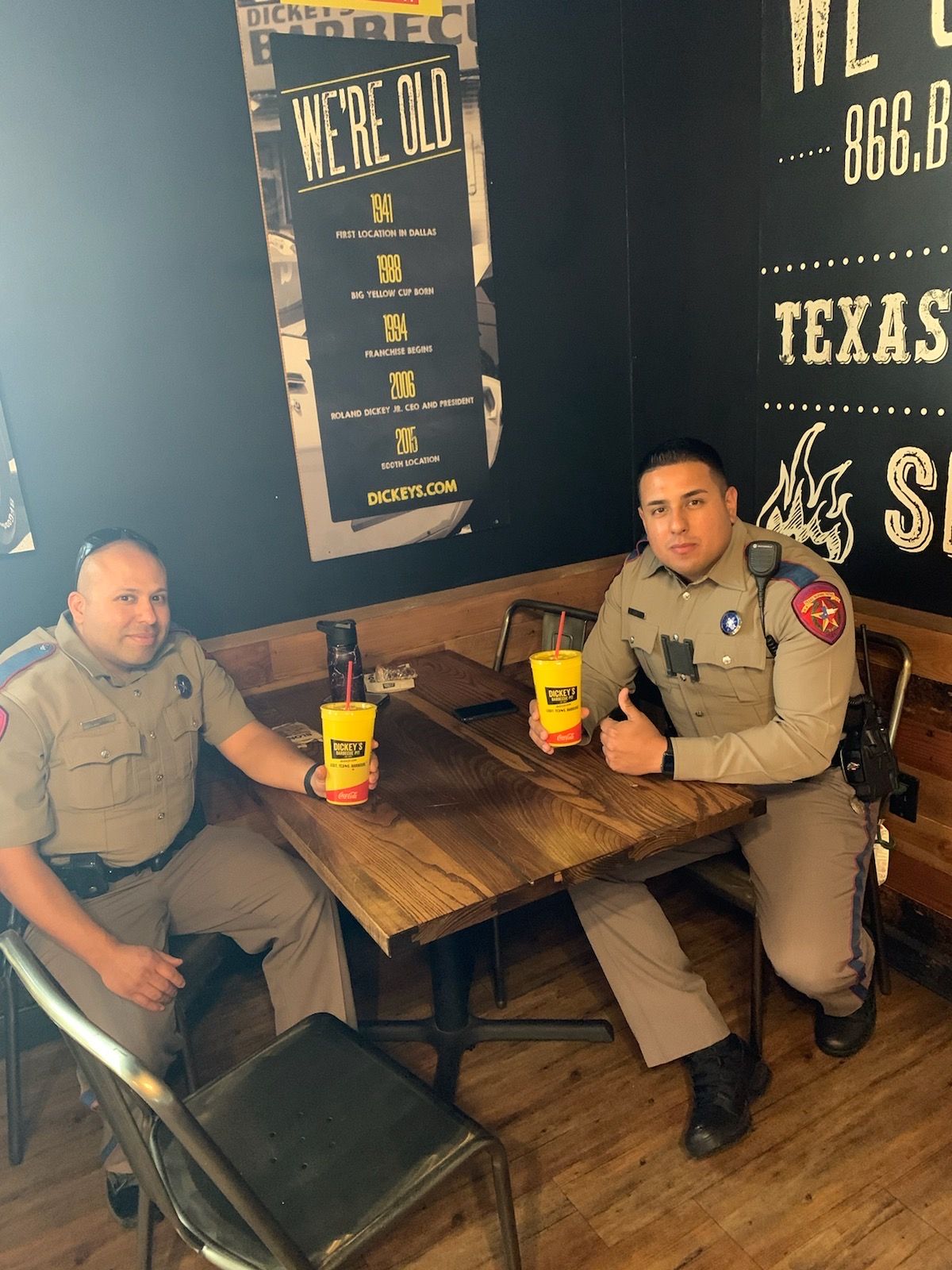 Through September 30, Dickey's is donating a portion of the proceeds from every limited-edition collectible Big Yellow Cup sold to The Dickey Foundation, which provides safety equipment such as helmets, shields, respiratory masks and overall support for local first responders.
Earlier this month, the barbecue brand launched their latest social campaign in support of first responders encouraging fans to post a photo of a hero from their community on their personal Facebook or Instagram profile for a chance to win free barbecue for a year or $500 towards a charity of their choice.
"We have a guiding principle to do both well and good, and I believe one of the reasons our brand is able to remain successful during these challenging times is by giving back to the communities we serve," said Laura Rea Dickey, CEO of Dickey's Barbecue Restaurants, Inc. "We are proud to serve those who serve us and appreciate the ongoing efforts of the brave men and women working tirelessly on our front lines."
For the franchise giveaway, the limited-edition Big Yellow Cup and the Community Heroes Campaign, Dickey's is partnering with The Dickey Foundation to localize their efforts in providing safety equipment such as helmets, shields, respiratory masks and other underfunded needs for first responders.
Hot for Dave's Hot Chicken
Dave's Hot Chicken surpassed 200 units in the pipeline. This momentum is fueled by new multi-unit franchise agreements for California, Illinois, Houston, Michigan and Ohio.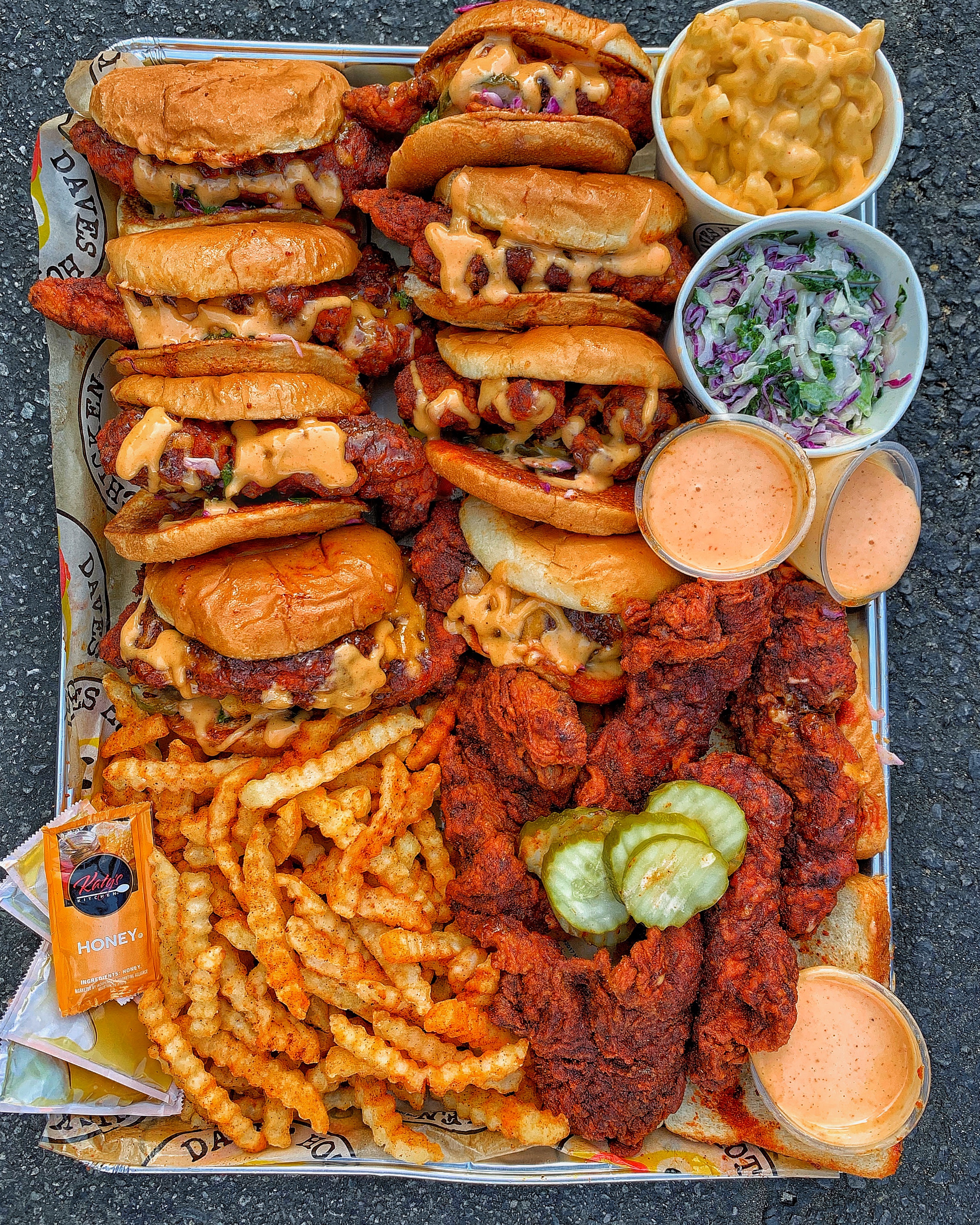 The franchise signings include adding the following units:
Five units in Orange County
Four units in Central California
Three units throughout Temecula, Murrieta and Menifee California
10 units in Chicago
26 units in Houston
25 units throughout Michigan and in Dayton and Toledo, OH
Six units throughout Irvine, Orange and Tustin
Two units in Los Angeles
"Since launching the franchise initiative in October 2019, we have been energized by the interest and excitement from experienced multi-unit operators who want to get involved with the brand," said Bill Phelps, CEO of Dave's Hot Chicken. "We're excited about the groups behind these deals and are very much looking forward to helping them introduce our concept to new communities across the United States."
"I knew Dave's Hot Chicken was a can't-miss opportunity because I have worked alongside the brilliant Bill Phelps in past endeavors and if he believes in a brand, I do too, because I believe in him," explains Carolyne Cannady, an experienced franchise executive who is bringing Dave's Hot Chicken to Orange County. "Along with Bill and other top talent investors involved, the food and atmosphere at Dave's Hot Chicken can't be beat. I'm so excited to join the brand and become part of this next hot concept."
"When the pandemic hit just a few short months after we launched the franchising initiative, we weren't positive how it would affect our franchise growth, but we were pleasantly surprised it actually enhanced the opportunity for the very strong multi-unit franchisees that recognized the importance of being in the right segment with a concept that had a strong takeout focus with food that traveled well and was highly cravable," added Shannon Swenson, Vice President of Franchising for Dave's Hot Chicken. "If anything, this time has solidified our spot as the next hot franchise. We're signing highly experienced multi-unit operators who recognize our unique offering of food, and more importantly sees the value in growing with us now even during one of the most challenging times the restaurant industry has ever seen."
Fazoli's is now delivering its craveable, premium Italian dishes, and its new deep-fried chicken wings with signature sauces, at an incredible value to the Atlanta community in its first-ever ghost kitchen.
Fazoli's Ghost Kitchen
Fazoli's teamed up with Impact Hospitality Group and owner Mike Lokhandwala to franchise a ghost kitchen facility at PREP Atlanta, located at 3781 Presidential Parkway, Ste. #FP301. This opening marks Fazoli's first ghost kitchen space and first location in a major metropolitan area. It is the seventh Fazoli's in Georgia and 216th systemwide.
PREP, an 83,500-square-foot culinary campus, houses multi-functional shared kitchen facilities featuring extensive equipment. In the space, stations are located in an open setting, or in private or flex stations. Fazoli's fans in Atlanta can order delectable Italian dishes for delivery, carryout and catering only. Delivery is available through Fazolis.com and 11 third-party delivery partners throughout metro Atlanta.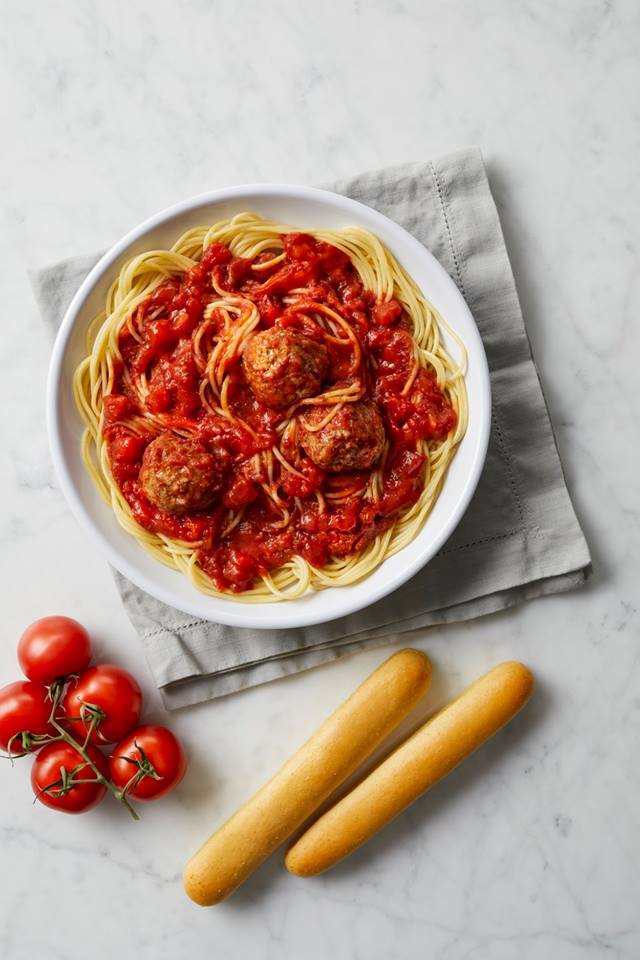 Despite the global pandemic, Fazoli's is experiencing record-breaking expansion across the nation, proving its growth and development efforts remain strong as ever.
The brand is also gearing up for at least 13 new restaurant openings this fiscal year. In the last 10 weeks, they opened four new locations in Cartersville, Georgia; Sedalia, Missouri; Jacksonville, North Carolina and its first-ever ghost kitchen in Atlanta. In the coming months, Fazoli's has nine more locations set to open in Arkansas, Florida, Georgia, Kentucky and North Carolina. As a way to provide a fast-track to joining the Fazoli's Family, the brand's latest conversion program offers new and current franchisees a Zero Franchisee Fee, Zero Royalty Fee in year one. It provides Fazoli's franchisees the opportunity to get in business for under $350,000 and the opportunity to quickly build liquidity.
"Even during these challenging times for the restaurant industry, we are thriving and expanding our brand footprint," said Fazoli's CEO Carl Howard. "We've stayed aggressive in terms of our grand opening plan, and it is has definitely paid off. All four of our recent openings have had incredible sales. Our momentum is very high right now, and we have no intention of slowing down."
Fazoli's off-premise initiatives and upgrades continue to evolve, and Fazoli's loyalty guests can order and receive the brand's delicious Italian fare, served exactly how they want it, when they want it. Fazoli's guests can place an order on their phone or digital device and have their favorite menu item along with hot, fresh breadsticks delivered, available for pick-up through the drive-thru, brought directly to them with curbside service, or have it ready inside the restaurant in a dedicated space for its pronto pick-up orders. Additional technology services, like ordering tablets in the drive-thru, became imperative, and the brand made the move to include them for all new openings. Enhanced technology, along with key service differentiators, like delivering hot, fresh breadsticks to guests waiting in the drive-thru, have been paramount for Fazoli's. Nobody delivers the service inside or outside of their four walls like Fazoli's.
As this year's Steritech Excellence in Food Safety Award winner, Fazoli's has maintained the highest standards when it comes to the health and safety of its guests and team members. All of Fazoli's grand opening plans and training initiatives have been refreshed to incorporate its enhanced COVID-19 cleaning and sanitation procedures. In addition to team members wearing masks and gloves and implementing social distancing, Fazoli's has enhanced sanitation procedures and limited dining room seating. Restaurants have added sanitation stations, sanitation wipes are provided for every guest after they check out and team members wash hands and change gloves every 20 minutes, and clean and sanitize their workstations at the top of every hour. Fazoli's always operates at the highest sanitation standards to ensure the safety of its guests and team members and will continue to maintain these heightened brand practices across the system, in both existing and new locations.
"We have created new ways to provide the same exceptional service and value to our guests that we did before this crisis," Howard said. "Our enhanced safety guidelines have been essential to us finding success in these new openings and will continue to be key as we open more Fazoli's throughout the country. Our brand is experiencing explosive growth, and we are set up for record expansion this fiscal year. We are offering a groundbreaking conversion opportunity with our new Fazoli's 2020 Franchise Incentive Program. Franchisees can sign a short five-year term, versus the typical 15-year commitment, with zero down payment, zero franchise fees and zero royalty fees in the first year. We have relaxed many of our conversion requirements so operators can get a 2,000- to 3,500-square-foot restaurant open for under $350,000. With our compelling new incentive program, there's never been a better time to join the Fazoli's Franchise Family."
Ice is Doing Nice
Jeremiah's Italian Ice, top photo, has exceeded in terms of growth. The Florida-founded franchise concept, who surpassed the 100 units awarded mark within the first year, is expecting an additional 224 units to be developed over the next five years through eight new Area Representative partners across the country, 193 of these Area Representative units awarded in the month of April alone. The new Jeremiah's Italian Ice locations are expected to be developed in new markets across Florida, Georgia, Louisiana, Mississippi, Alabama, South Carolina, and Tennessee.
With new locations recently opened in Texas and Arizona, and more to come in Georgia, North Carolina and Tennessee, the franchise is well on its way to becoming a national sensation. Drawing in Area Representatives who hold experience with brands such as Tropical Smoothie, Subway, Wing Stop, Bento Asian Kitchen & Sushi, Blu Halo and Hangar 36 among others, Jeremiah's is proud to welcome these operators to help the brand go national.
"Jeremiah's is surpassing milestones quicker than almost any other emerging concept we've ever seen," stated Cameron Cummins, Co-Founder of Pivotal Growth Partners and Chief Development Officer for Jeremiah's Italian Ice. "Even more notably, all of this growth is taking place during the worst economic climate in ten years. Anyone who looks into the concept sees the huge potential within this franchise opportunity."
"We have been fans of Jeremiah's in Orlando for years and have been waiting for the opportunity to be a part of an amazing brand and product," said David Hung, a member of Jeremiah's new Area Representative group in South Florida. The group is made up of Johnny Tung, Jimmy Tung, and David, who have over 20 years of industry experience at the Bento Group. "Simply put, we wanted to be part of something special. Jeremiah's values and culture are why it's leading the pack."
Throughout the Covid-19 crisis, the brand has placed an emphasis on maintaining the health and safety of its employees and customers. Jeremiah's was able to continue to spread joy in the community with their beloved frozen treats through delivery, drive thru service and curbside pickup options. Jeremiah's continues to adapt to society's new normal, pivoting its traditional franchise development efforts to instead host virtual discovery days in order to continue connecting with their pipeline of interested franchisee prospects.
"We are so happy to see our close-knit family expand and we are ready to showcase our concept to communities across the nation," said CEO and Founder, Jeremy Litwack.
Pieology in China
California-based Pieology and TZG Partners on July 29 opened China's first fast casual pizzeria in the center of downtown Shanghai, with plans to rapidly expand its presence throughout the most populous country on the planet.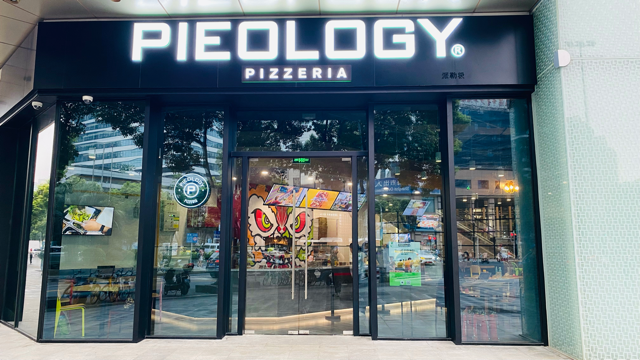 Located at 258 Hengfeng Road in Jing'an District, the opening is just the first of a major initiative to introduce Pieology's personalized pizza experience to China-based diners. A second opening in Jing'an District is set for Aug.18th.
Last October, the company announced a major strategic alliance with Shanghai-based TZG Partners. Along with other master franchisees in Mexico and Spain, the company expects to more than double in size in the next five years.
The opening has generated a lot of positive attention on Chinese social media as well as excitement from the TZG team and guests. Pieology added more than 1,100 loyalty members in just two days during the soft opening.
"The store is a living, breathing example of Pieology's brand purpose of Serving Individuality, with a custom loyalty program, regionalized crust and topping offerings, and a one-of-a-kind store experience that resonates with the residents of Shanghai," says Pieology CEO Gregg Imamoto. "We're very confident in TZG Partners and the team they've built to strategically grow our brand long-term."
He adds that Pieology believes opening in China will also provide the company with a gateway for opening restaurants in neighboring Asian markets.
Novel menu items targeted to Chinese pizza lovers include but are not limited to Bamboo Charcoal Thin Crust and kimchi as a topping option. The shop offers patrons both digital and analogue games as well as artwork by local artists, featuring dragons and the famous Shanghai skyline.
BC Park, CEO of Pieology China, adds, "We're excited to partner with Pieology and grow the brand in China. Leveraging our teams deep experience in pizza and restaurant operations and Pieology's strategy and high-quality product offerings, we'll be able to create a unique market experience for our local customers and bring make-your-own pizza to life across China."
Little Caesars in Colombia
Little Caesars Pizza is continuing its international expansion with its first restaurants in Colombia. The global brand, which currently operates in 27 countries and territories, including in Peru and Chile in South America, will open two stores in Bogotá this month. The restaurants in Colombia are owned and operated by LCPZ Colombia S.A.S., which is part of the Pequeño Caesarmex family of companies, which also owns and operates Little Caesars locations in Mexico, Puerto Rico, and the Dominican Republic. The first two restaurants in Bogotá will be located in the San Cipriano and Prado Veraniego neighborhoods.
"As we continue to expand our global footprint, we are thrilled to bring Little Caesars Pizza to Colombia," said Paula Vissing, Senior Vice President of International for Little Caesars Pizza. "The pizza market is expected to grow nearly 20 percent in Latin America over the next several years, and Colombia represents a very important new market for us in the region. We are excited to have the opportunity to partner with LCPZ Colombia to introduce the brand in Bogotá."
"Little Caesars is a family owned company and one of our top priorities will always be the health and safety of our customers and crew," continues Vissing. "The HOT-N-READY model provides customers a great tasting pizza at an everyday affordable price. Now more than ever it is important to offer customers a safe and satisfying meal option for their families."
Additionally, pizzas are baked in 245-degree (Celsius) ovens and only handled with sanitized tools after baking. Around the world, the chain has also reinforced cleanliness and sanitization procedures, increasing the frequency of cleaning frequently touched surfaces including door handles, countertops, phones, and cash registers. The stores will also have plexiglass shields on the counter, require face coverings for crew members, and enforce social distancing in lobby areas.
Over the past several years, Little Caesars Pizza has increased its international presence by opening restaurants in Latin America, Europe, the Middle East, Canada, the Caribbean, and Asia Pacific. In 2019, Little Caesars opened in Spain, India, and Barbados. Little Caesars has aggressive plans to continue growth throughout the world and is actively seeking interested entrepreneurs eager to join a world-famous pizza brand. Start-up requirements and requests for information may be made athttps://international.littlecaesars.com/
Raising Spirits
Raising Cane's Culture is built on serving its Communities. During these unprecedented times, the popular brand known for its ONE LOVE® – quality chicken finger meals – is reinforcing this commitment by supporting local healthcare workers that are bravely serving on the frontlines. To date, Raising Cane's has donated thousands of chicken finger meals to local healthcare workers, raised money through its Virtual Entertainment Series, and even have had some Cane's Crewmembers sewing three-ply cloth masks.
Most recently, Raising Cane's launched a fundraiser, selling Cane's branded neck-gaiters nationwide. Impacting more than 80 healthcare organizations across the country, 100% of the net proceeds from these sales have been donated to local hospitals in each of the Communities that Raising Cane's serves.
"We continue to be inspired by the unwavering dedication of healthcare workers that are battling tirelessly on the frontlines," said Raising Cane's Founder & CEO Todd Graves. "The neck-gaiter campaign has proven to be a great way to help support our local healthcare organizations while providing our Customers a way to keep safe. Caniacs are some of the most generous people I know. The neck-gaiters sold out so quickly we had trouble keeping them in stock. Even so, Caniacs helped us raise over $360,000 for local hospitals across the nation. I am truly grateful for the support of our Caniacs during this challenging time."
In total, Raising Cane's has given back almost half a million dollars to the healthcare community as a way to say thank you for their hard work and dedication.
Raising Cane's focus on doing what's right for its Crew, Customers and Communities ensures that its Restaurants are operating with the highest standards of food safety, cleanliness and health. Along with wearing masks and gloves, Crewmembers are properly social distancing and continuously sanitizing surfaces throughout the Restaurant. To learn more about the extra precautions that Raising Cane's is taking to deliver the safest experience possible for its Crew and Customers, visit raisingcanes.com/covidresponse.
Clean Juice Adds Nine
Clean Juice® added nine new stores across the nation since July 1st, 2020 continuing its expansion despite the headwinds of the global COVID-19 pandemic.
Three of the newly awarded units were expansions by existing franchise partners in the Clean Juice® system. This is evidence of a high level of franchisee satisfaction despite the turbulence the restaurant industry has experienced in the past six months .
The new locations include West Frisco, Texas; Lake Mary, Florida; and St. Johns, Florida. This will be Clean Juice's fifth store in the Dallas-Fort Worth market, fifth in the Orlando market, and first in the Jacksonville, Florida market. Six additional units were awarded to new franchise partners in East Lansing, Michigan; a multi-store agreement in West Palm Beach, Delray Beach, and Boca Raton, Florida; Phoenix, AZ, and for the first time, northern Kentucky, the franchise's 24th state. This will also be the first Clean Juice® store in East Lansing and the first three in the West Palm Beach, Florida market.
The demand for organic produce and foods continues to rise across the nation and many consumers are prioritizing nutrition and immunity-boosting ingredients in an effort to protect themselves and their families against COVID-19 and other virus-based infections. According to recent Nielsen data, the U.S. sales of organic food and drink surged 25 percent for the 17-week period ending June 27. The Organic Trade Association reports record sales for the organic industry in its entirety posting more than $55B in 2019 with projections to exceed these numbers in 2020. Clean Juice reports encouraging trends in both unit store sales and franchise inquiries.
Clean Juice reports similar trends in both unit store sales and franchise inquiries. From 2018 to 2019, average store sales approached and average 15 percent growth, with pre-pandemic growth trends returning in June 2020 after a three-month dip from the early onset of the virus. New franchise inquiries are also surging with more than 650 to date in 2020 alone, indicating a strong demand for health and wellness related products and services.
"This is not only a confirmation of our systems and structures we've put in place but a testament to the value of flexibility and evolving quickly," said Dave Cuff, Vice President of Development. "From offering franchise support webinars to providing a virtual option for our typically in-person Discovery Days at our home office, our team always maintained the ability to be proactive during the worst days of the pandemic."
"Our Discovery Day is the greatest opportunity to vet and be vetted by prospective franchise owners," said Staci McDonnel, Vice President of Franchise Development. "At first, it was challenging to shift toward Discovery Days in a virtual environment, but in the spirit of embracing a new normal and striking a new balance between creative energy and today's technology, we've found an enriching new way to engage potential owners."
Other recent Clean Juice initiatives include the launch of its new CleanJuiceFranchising.com website; an ongoing webinar series on a variety of timely topics including Emerging Through Adversity; a new Be Organic podcast; a new mobile app; the rollout of its new organic wraps and seasonal Summer menu; and the launch of its Quarters for Kids® cause marketing campaign helping underprivileged children get access to organic food and being well, among others.
Twin Peaks Franchise Incentive
Twin Peaks CEO Joe Hummel launched the brand's first-ever franchise incentive program, with zero franchise royalties, designed to drive development nationwide.
The aggressive new program waives franchise royalties for franchisees during the first year of opening a new Twin Peaks restaurant.* This program is available to all qualified developers that meet Twin Peaks' then-current criteria at the time of execution of an Area Development Agreement.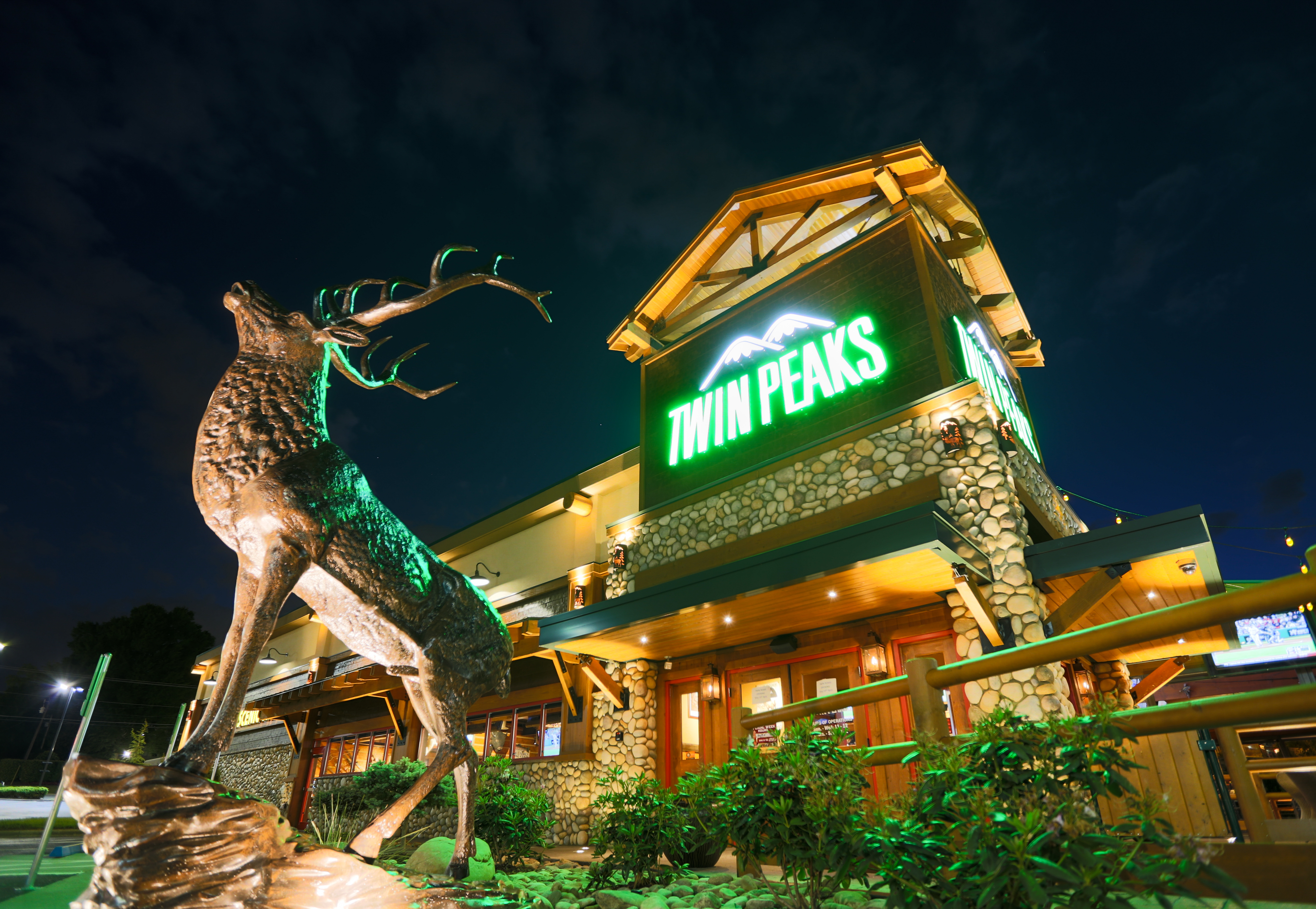 "Twin Peaks is back and better than ever," Hummel said. "We came out of the gate incredibly strong in early 2020 and we look forward to continuing that momentum as we rapidly expand in 2021. We created this progressive program to attract new franchisees, incentivize existing ones and increase brand awareness in states where Twin Peaks doesn't have a presence. Currently, with all the open real estate opportunities, now is the optimal time for converting a restaurant into a Twin Peaks. We are seeking franchisees who are excited about bringing our brand to new markets. We believe our franchise incentive program is the true testament in showcasing the level of support Twin Peaks has for its franchise business partners and its first step in fueling our brand's footprint across the country."
Roy Rogers Opens Two
Roy Rogers Restaurants opened two new franchise locations in travel plazas on the Pennsylvania Turnpike in south central Pennsylvania. The South Midway Travel Plaza in Bedford, Pa., and the Highspire Travel Plaza in the Harrisburg suburb of Middletown, Pa., are both operated by HMSHost, Roy Rogers' largest franchisee. HMSHost previously operated Steak 'n Shake restaurants in both locations.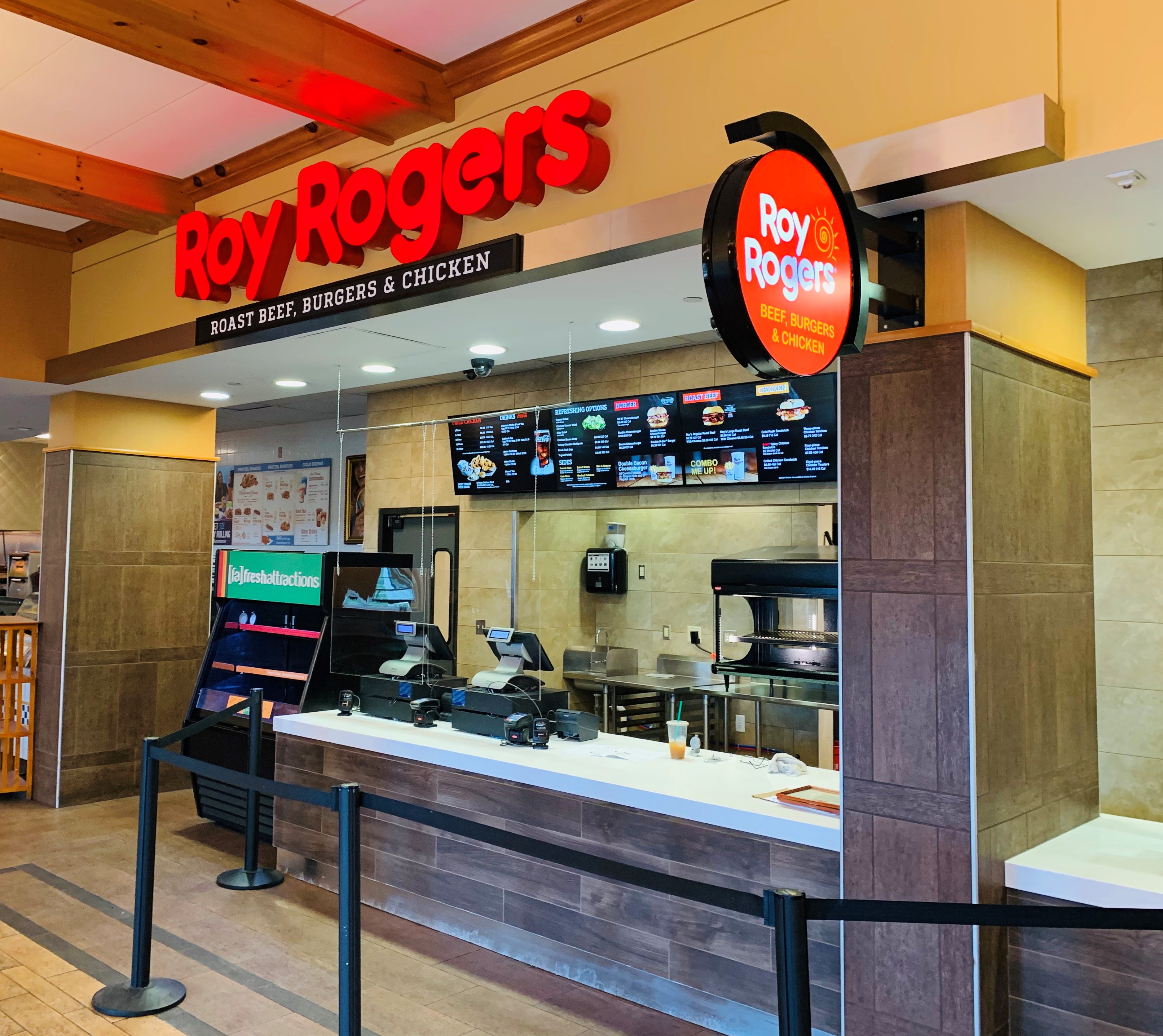 The new restaurants are the first to open under the quick-service restaurant chain's relaunched expansion program, which was announced in January and centers around growth via franchising. They feature many of the latest brand standards that most recently appeared in four remodeled Roy Rogers restaurants in Maryland, including digital menu boards, new artwork and updated design and imaging. They also will serve up the majority of items found on the traditional Roy Rogers menu, including: burgers such as the famous Double R Bar Burger; roast beef sandwiches made with slow-roasted-on-premises, top (inside) round USDA Choice roast beef; fresh, never frozen, hand-battered and breaded fried chicken; and popular limited-time offers.
Executive Vice President Jeremy Biser said that upgrades throughout the concept have helped Roy Rogers enjoy stronger performance amid the challenges of the coronavirus pandemic, which in turn gave both companies the confidence to proceed with the openings at this time.
"We have spent the past 18 to 24 months retooling our entire offering and have seen that endeavor bear fruit in the form of some of the strongest sales numbers we've seen in quite a while," said Biser. "We feel our brand is well-suited for both traditional and non-traditional development, such as these new travel plaza locations, and we're excited to further strengthen our partnership and relationship with HMSHost.
Michael Price, vice president of development at HMSHost, said that the company's longstanding relationship with Roy Rogers, the brand's legacy and popularity in Pennsylvania, and the investment that has been made in strengthening the menu and overall offering made Roy Rogers a perfect choice to fill the two spaces.
"Our goal is to assemble an exciting and satisfying selection of food concepts in every venue we operate that at once boast mass appeal and are ideal for on-the-go dining," Price said. "We are very impressed with the menu and design upgrades Roy Rogers has made and with many operational enhancements behind the scenes and feel our turnpike traveler client base will respond very favorably to the availability of the brand in our plazas."
Biser said that travel plazas and other non-traditional sites will be a focus area as Roy Rogers moves forward with its expansion efforts. The brand is also interested in working with multi-unit operators to develop traditional locations through area development agreements, especially if they have units that are closed or failing and are looking to replace them with a strong concept that has a proven and flexible operating model and well-established following. Roy Rogers is currently focusing on growth in the Mid-Atlantic region and plans to expand available development territories throughout the East Coast by early 2021. Interested investors should contact the Roy Rogers franchising department at franchise@royrogersrestaurants.com or (301) 695-1534.
Pure Green Continues to Expand
Pure Green opened its second franchise store in Chicago, IL. Following the debut of Pure Green Orlando this past June, Pure Green Chicago will open its doors on August 22 at Lincoln Common at 2344 North Lincoln Avenue. In partnership with local restaurateurs, Philip Mesi, Sam Mesi and Gianna Mesi, the brand will deliver its superfood smoothies, hand crafted acai bowls, signature cold pressed juices and wellness shots to the Windy City, as the city reopens for summer.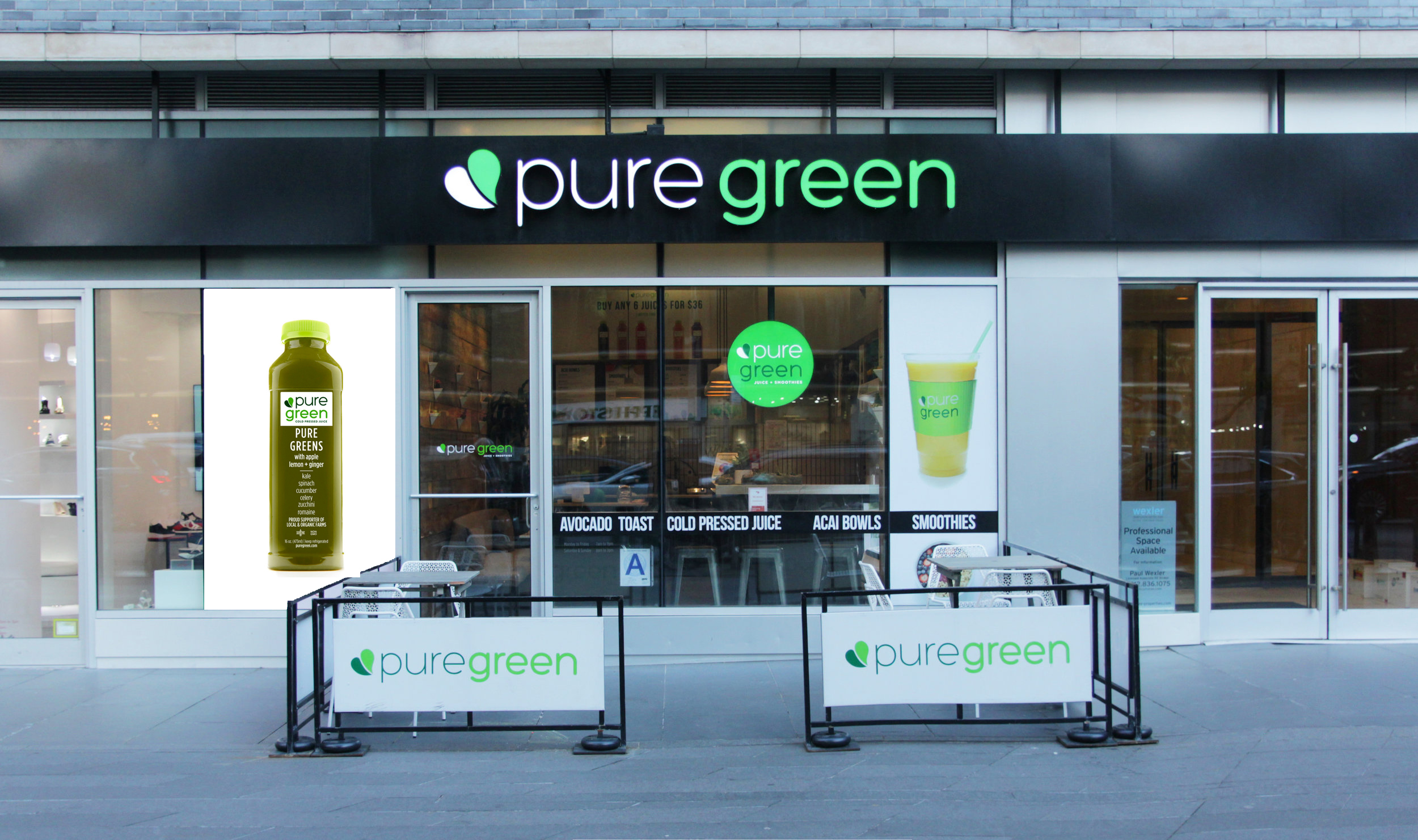 The announcement comes on the heels of a successful crowdfunding campaign via Republic.co, which has raised over $1 million for the brand since February 2020. The funds will be used to support Pure Green's Chicago debut, along with continued expansion in cities across the U.S.
"We wouldn't be here without the support of our franchise partners, angel investors and fans," said Ross Franklin, CEO and Founder of Pure Green. "We are grateful for the opportunity to launch our seventh Pure Green location this summer, allowing us to bring our nutritious product mix to Chicago, and to grow the brand into a national restaurant chain."
"After visiting with Ross a few times in New York, we really saw Pure Green as a national brand that will bring healthy and quality products to communities all over the country," said Franchise Partner, Sam Mesi. "We knew it was a brand we wanted to be a part of." In addition to opening Pure Green's first Chicago location, the Mesi team has plans to introduce more stores throughout the Chicagoland area.
Coolgreens Expands Across Texas
Coolgreens signed an area development agreement with industry veteran Clay Carson to open 50 locations throughout Austin, Houston and San Antonio in the next five years. The first restaurant is expected to open in Houston by the end of 2020, with 10 new locations open in the next 18 months.
"It's a very exciting time at Coolgreens," CEO Robert Lee said. "Our same-store sales have actually increased over the last year, and we are in a strong position to continue our growth. Having started in Oklahoma and expanded to Omaha and Dallas-Fort Worth, development throughout the rest of Texas seems natural for our brand. In response to the current crisis, Coolgreens is interested in exploring the option of utilizing opportunistic real estate to expand, helping landlords fill open spaces, brighten communities and revitalize the industry. Coolgreens is looking for highly experienced area representatives across the U.S. With his previous area representative experience and his ties to Coolgreens, Clay is the perfect fit to be our first area representative. Now, we are ready to drive rapid growth all over the Lone Star state."
Carson brings 20 years of broad experience in the restaurant industry, with a special focus on franchising and real estate development at several different multi-unit brands. In 2017, Carson joined Coolgreens as vice president of franchise development, where he helped build the franchise program and successfully attracted franchisees. Three years later, Carson is returning to Coolgreens as an area representative, opening his own stores and also attracting multi-unit operators who will commit to opening four to six Texas locations.
"I am thrilled be back with Coolgreens and help them expand the brand's footprint throughout Texas," Carson said. "When I first joined the brand, I saw a real need for the product, and this has never been more true than it is today. Coolgreens not only is weathering the COVID-19 storm, but the brand has gotten extremely creative in making the product even more accessible to customers. A lot of game-changing objectives are in the queue that will revolutionize fit food and the way to purchase it. Coolgreens Markets are just the beginning. Prospective franchisees will see the value in the simplicity of Coolgreens, the unique experience the brand provides for its guests, and how the team will work with them to ensure they are successful. The Coolgreens leadership team is adaptable and full of very progressive thinkers. There are a lot of opportunities for second generation real estate options right now, so this is the right time and right environment for Coolgreens to grow. I am excited to be a part of seeing Coolgreens thrive in Texas as it continues to build healthful lifestyles in more communities."
"We are very pleased to have Clay come full circle and rejoin Coolgreens as an area representative," Lee said. "Coolgreens is seeking area representatives and multi-unit operators who are experienced, passionate and realize that Coolgreens is a sustainable brand for today and the future. When it comes down to negotiating powers of real estate, vendors and construction, the seasoned franchisee will recognize this prominent opportunity as an ideal time to enter the restaurant industry."
More Mac & Cheese
I Heart Mac & Cheese said that a current franchisee is adding three new restaurants to his current roster.
Husband and wife duo Matthew and Elizabeth Griffin have seen so much success with their Westfield, Indiana location that they have decided to bring I Heart Mac & Cheese to more of their mac & cheese loving neighbors.
Matthew, a Noblesville Policeman, experienced I Heart Mac & Cheese for the first time while attending training. Elizabeth was retiring from law enforcement and the couple saw I Heart Mac & Cheese as a viable business opportunity for their family.
"It is a top-rated restaurant and I was impressed. It is based in Florida with locations in several states. Elizabeth and I flew down there in July 2019 to start the process of owning a franchise." Griffin said. Despite the current restaurant climate amid the Covid-19 the positive customer feedback they have received since opening in June validated their desire to invest in additional I Heart Mac & Cheese locations.
Aside from several other locations planned across the state of Indiana, the Griffins are excited to open these three restaurants in Downtown Indianapolis, Avon, and Plainfield, Indiana communities.
The brand is quickly developing a national footprint with upcoming openings in Alabama, Arizona, California, Colorado, Florida, Georgia, Illinois, Indiana, New Jersey, New York, North Carolina, and Texas.
"I Heart Mac & Cheese is a fun, attractive concept and an affordable franchise model that is easy to operate, with support systems in place to help our partners be successful," said Stephen Giordanella, I Heart Mac & Cheese CEO and Chairman. "We are thrilled to continue growing our brand with partners that share our same beliefs and value our innovative concept, food quality and diverse menu."
Mountain Mike's in Perris
Mountain Mike's Pizza opened its first Perris location. Located in the Perris Plaza near Food 4 Less, the new Mountain Mike's Pizza makes the brand's signature experience of enjoying "Pizza the Way it Oughta Be®" even more accessible to Inland Empire locals. The Perris location is owned by franchisee and area developer, Robby Basati, who owns 14 Mountain Mike's locations throughout California, six of which are in the Inland Empire.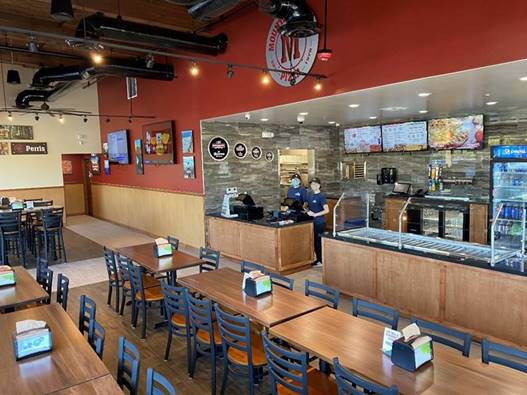 With most California dining rooms ordered to close, Mountain Mike's is offering its full menu via patio dining, contactless delivery and carryout. Just as all Mountain Mike's locations, the Perris team is putting the safety of guests and staff at the forefront of everything they do. To ensure guests feel confident about their experience, Mountain Mike's is adhering to the strictest health and safety guidelines set by the state and the CDC, including all employees required to wear masks and gloves, and tamper-proof seals have also been implemented. Whether patio dining, carry-out or delivery, guests can always count on Mountain Mike's to deliver on safety, freshness, quality and value.
"Although we're not able to open our dining room just yet, we are proud to begin serving Mountain Mike's signature pizzas, including our legendary crispy, curly pepperoni to the Perris community in the safest way possible," said Robby Basati, Mountain Mike's Perris franchisee. "We're thrilled to be making our Perris debut and are looking forward to the day we can welcome guests into our restaurant to experience our unique dine-in environment as well."
Guests may also place orders through any of Mountain Mike's third-party delivery partners, DoorDash, Grubhub, Uber Eats and Postmates. Once dining rooms are permitted to reopen, the new 2,400-sq. ft. restaurant will offer the welcoming atmosphere Mountain Mike's is known for and feature the brand's most updated restaurant design, a large party room for guests, an outdoor patio and big screens throughout the dining room. Once dining rooms are permitted to reopen, the Perris Mountain Mike's will be the ideal local spot for family gatherings, sports teams, group fundraising events and celebrations alike.
Taco John's Opens Support Center
Taco John's has an expanded leadership team based at its new Franchise Support Center in Minneapolis.
The popular quick-service restaurant brand recently opened its second corporate office at 1650 West End Blvd. Ste. #100 in St. Louis Park.
With nearly half of the brand's restaurants located within a four-hour drive of Minneapolis, Taco John's chose the city as its base to more easily connect with its franchisees in the upper Midwest while continuing to expand its nationwide footprint.
"Bringing our Franchise Support Center to The City of Lakes is a huge step for Taco John's," said CEO Jim Creel. "Our brand has long served the great people of Minnesota, so adding an office in this area made perfect sense as we look to the future of our company. This new Center will help us accelerate our growth across the country while better positioning us to enhance the support we provide to our outstanding franchise system."
Taco John's Franchise Support Center houses up to 15 employees, and the brand plans to hire more staff for a wide array of positions in digital marketing, brand management, culinary, supply chain and IT. These individuals will join current members of the management team that have already transferred from Taco John's Cheyenne headquarters to Minneapolis. Interested candidates are encouraged to visit Indeed.com and search Taco John's.
"Working at Taco John's comes with a variety of benefits that set us apart from our competitors, including competitive pay, bonus, flexible hours and comprehensive health coverage," said CMO Barry Westrum. "And because the Twin Cities are home to a diverse pool of talented candidates – particularly in marketing, culinary and digital disciplines – we are looking forward to meeting some exceptional individuals in the weeks ahead."
Peace, Harmony and Chicken
Zaxby's, is offering brand fans some love with fried chicken and crinkle fries scented candles and citrus vinaigrette bath bombs as part of its "Peace, Harmony, Chicken" Zensation rollout. The custom "relaxation packs" will be free to claim while supplies last via https://bit.ly/ZensationRelaxation on Saturday, August 15, which just happens to be National Relaxation Day.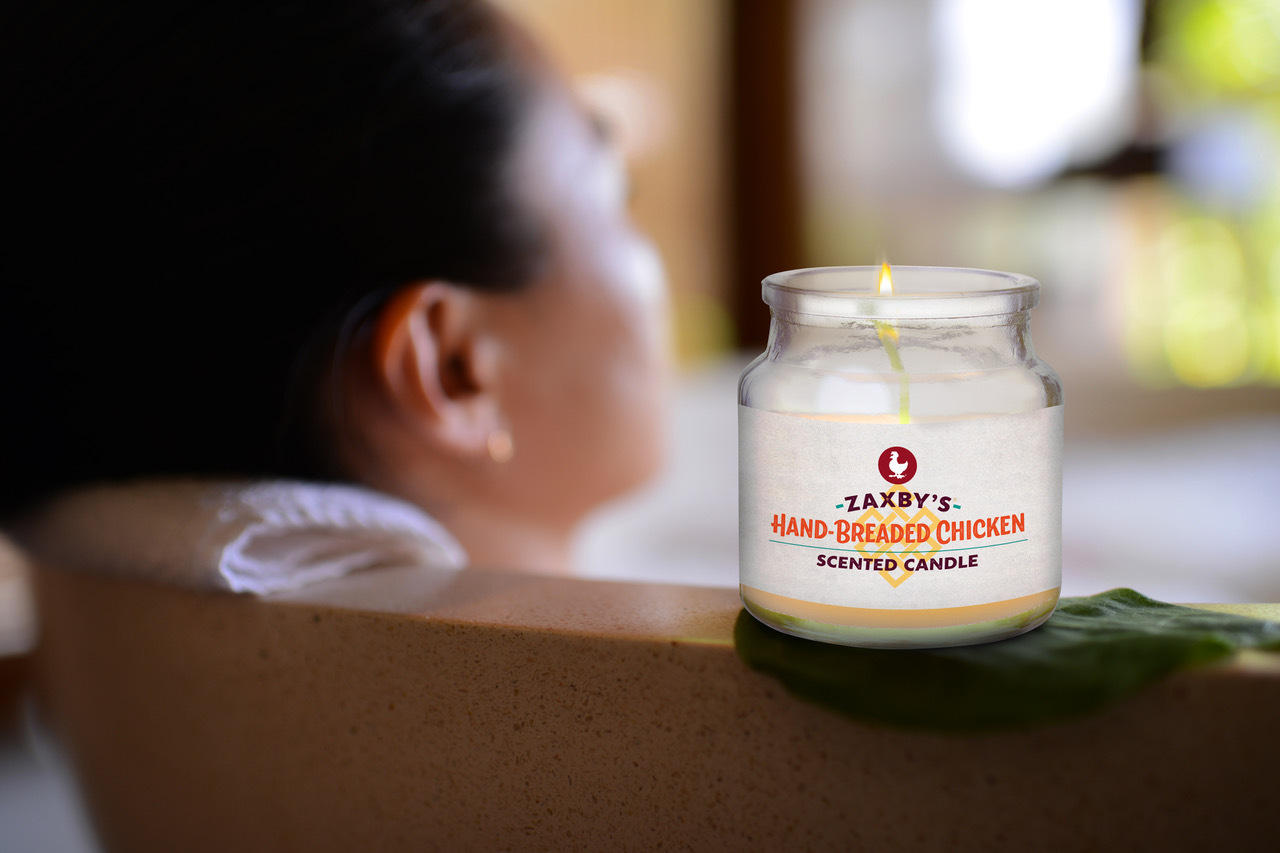 To celebrate National Relaxation Day, Zaxby's is offering brand fans some love with chicken-themed relaxation packs, because the path to enlightenment leads to Zensation.
"We wanted to have a little fun with Zensation this year," said Zaxby's CMO Joel Bulger. "These are trying times, so we're promoting peace, harmony and chicken with some soothing, on-brand freebies. We hope it puts a smile on people's faces and helps them relax and destress."
The relaxation packs include a Zaxby's Citrus Vinaigrette Bath Bomb and a sleep mask in addition to two scented candles: one that smells like fried chicken and one that smells like Zaxby's fan-favorite crinkle fries. The limited-edition bespoke goodie boxes will be mailed out on a first-come, first-served basis to fans who submit their information online via the above link on National Relaxation Day.
Zaxby's recently brought back its popular Zensation Fillet Sandwich and Zensation Zalad for a limited time only. The Zensation Zalad is made to order with hand-breaded Chicken Fingerz, freshly chopped mixed greens, red cabbage, carrots and crispy wonton strips, all topped with Asian slaw and drizzled with a honey sesame teriyaki glaze, starting at $7.99. The Zensation Zalad is served with Citrus Vinaigrette dressing and a vegetable eggroll.