COVID-19 Crowdfunding for Franchise Expansion
4 Min Read By MRM Staff
New York City-based juice and smoothie chain Pure Green had just embarked on a crowdfunding campaign through Republic.co to fuel franchise expansion when the global pandemic took hold of the world.
Surprisingly, the campaign is currently 645-percent funded with 50-plus days still to go. Founder and CEO Ross Franklin attributes the sudden spike to the recent stock market collapse, believing people are seeking more stable, long-term investments, and finding a solution in crowdfunding campaigns.
Once the campaign ends in June 2020, Pure Green will use the funds to support operations, staff, and eventually open new franchise locations in Chicago, Orlando and Philadelphia. The brand, which first opened its doors in 2014, currently has five locations in New York City.
Modern Restaurant Management (MRM) magazine quizzed Franklin on franchising at this time, crowdfunding and expansion plans in light of the COVID-19 outbreak.
Why did you decide to take Pure Green the franchise route?
Our brand mission is to build healthier communities around the globe, and best way to do that is through a strong brick and mortar presence. We launched Pure Green in 2014 in New York City, and currently operate five stores throughout the city. We've been servicing customers, celebrities, sports teams and high-end hotels locally, as well as across the U.S. via our wholesale division, but we believe that the best way to experience Pure Green is in-store. In this setting, we are able to engage with our customers, share our healthy product mix, and educate them on the benefits of the superfood ingredients we use. Partnering with franchisees across the U.S. allows us to further spread our mission and connect with customers on a much larger scale.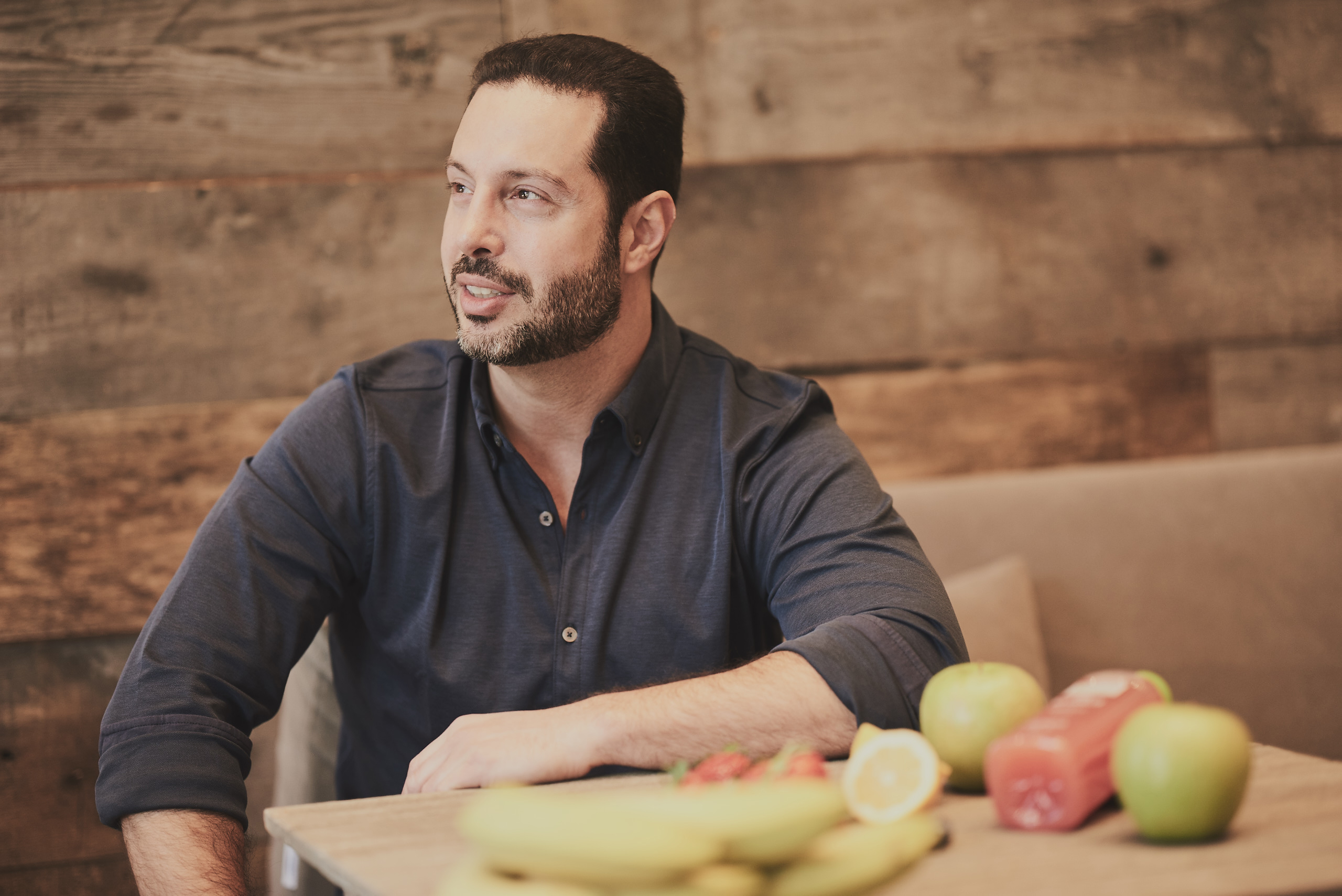 What is franchisable about the brand?
With Pure Green, we've created a retail model that's easily adaptable for franchisees. Our stores have a small footprint of no more than 500 – 900 sq. ft. There is no cooking involved and no venting, which makes us very attractive to landlords. Our product mix is easy to prepare, consisting of hand-crafted acai bowls, smoothies, cold pressed juice and shots. And, our wholesale division sells our cold pressed juice to franchisees for less than the cost it takes to make them. There is no need for expensive juicing equipment because we deliver cold pressed juices and shots directly to franchise owners for sale. We have one of the lowest start-up costs out there, which makes the Pure Green brand stand out as a franchise.
How does it compare to the competition?
When you look at our competitors, it cost an average of $400-500K to build out a single store. Opening a Pure Green Franchise has an average start-up cost of $150K. Other juice and smoothie shops require that you build out a production facility and purchase expensive juicing equipment, which leads to larger retail spaces and this automatically drives up costs. Our unique advantage is that you don't have to purchase expensive equipment, and you don't have to incur high labor cost for production.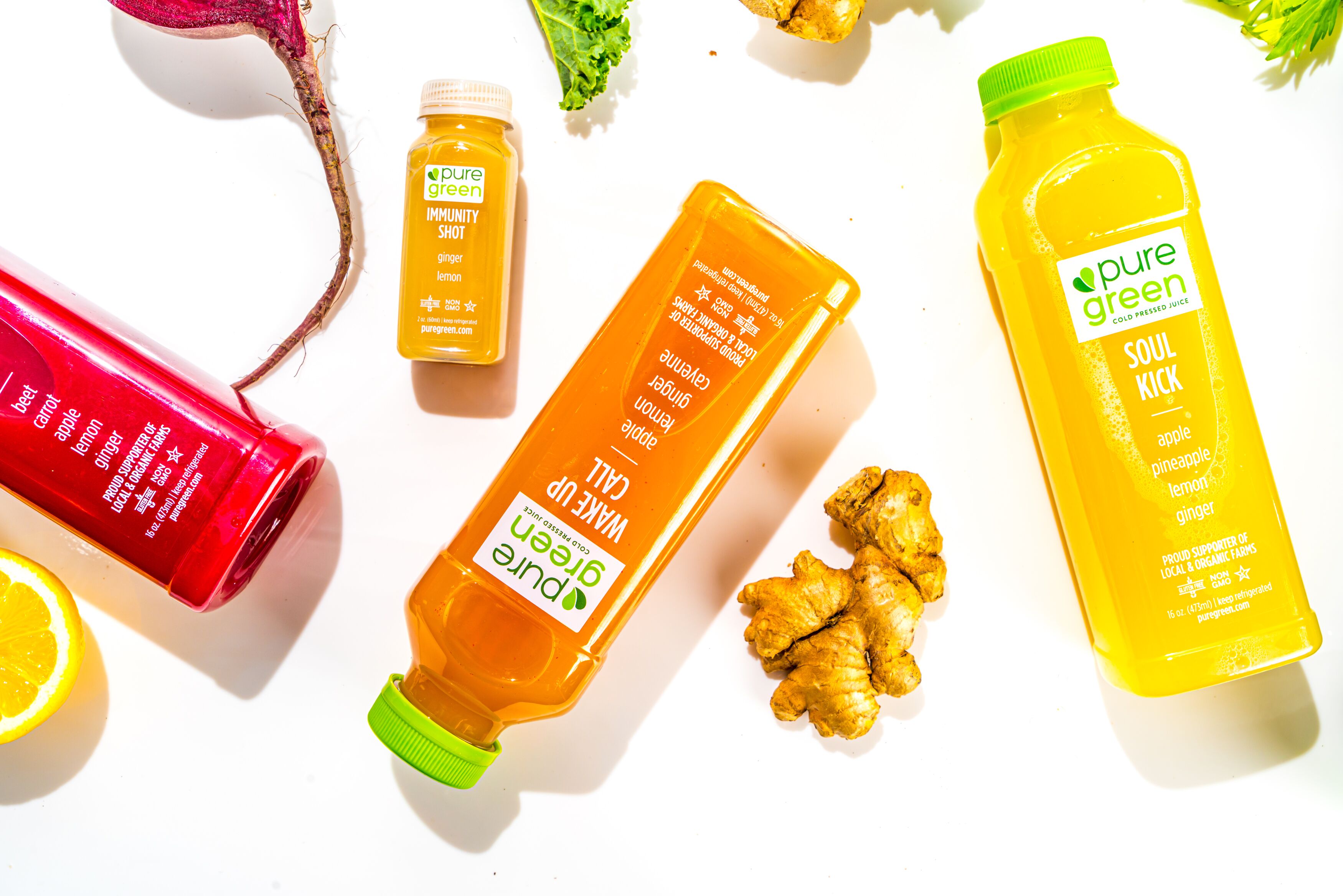 Why did you choose crowdfunding?
Our mission is to build healthier communities around the globe, and equity crowdfunding aligns perfectly with our mission. We are raising money with Pure Green fans and supporters. The synergistic effect of having thousands of people investing in Pure Green means that the support comes from the people we are servicing. Equity crowdfunding has already allowed us to connect and engage with new customers and potential franchisees, while bringing in new strategic partnerships.
What has the response been?
The response has been amazing! In the midst of the COVID-19 pandemic, our campaign has been growing exponentially. We're now up to $125K raised, where before COVID-19, we were only at $35K. Throughout the month of March, it's been inspiring to see the momentum in people coming to support us. Our mission is even more important now than ever.
Why do you feel people are turning to it for as an investment vehicle?
Due to the volatility of the stock market, people are looking for more secure, long term investments. I also feel that people genuinely like the idea of angel investing. Before 2016, equity crowdfunding was only available to accredited investors, but the 2016 Job Act changed this. Equity crowdfunding is a fairly new concept for nonaccredited investors, and it's attractive. With user-friendly crowdfunding sites like Republic.co, who we've partnered with for our latest campaign, the process of investing takes little time and requires few efforts. You don't have to invest a ton of money to participate in an equity crowdfunding campaign – all levels of contributions are typically welcome, and you don't have to contend with financial middlemen. The more people that find out about this as a viable option, the more people are turning to crowdfunding as a way to secure their long-term financial health.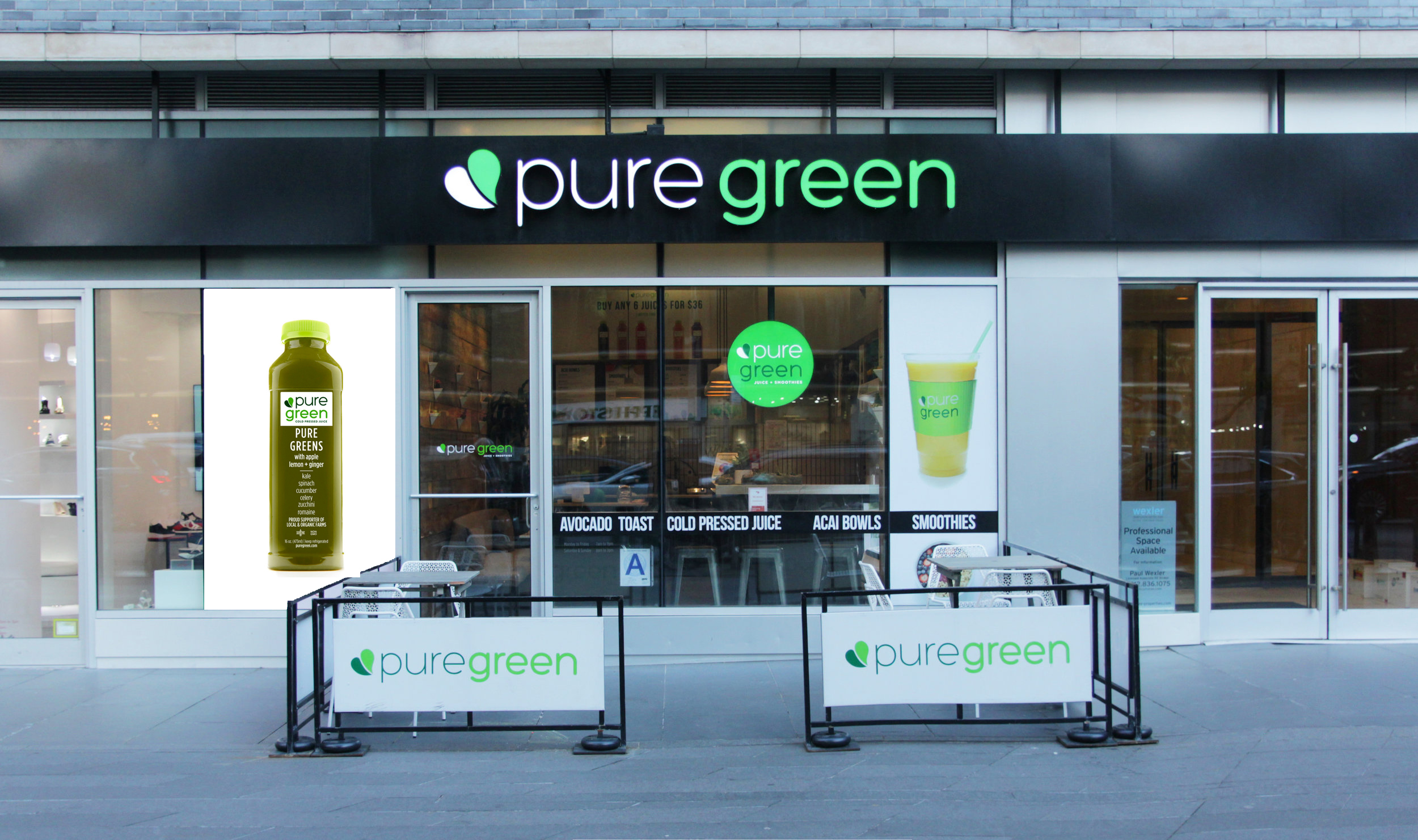 How is the brand evolving due to Coronavirus outbreak?
In having to adhere to all of the new mandates put into place in New York, we've had to focus much more on the safety of our employees and guests in-store. As a result, we're leaning much heavier on delivery and takeout. This has allowed us to keep the wellbeing of our team and customers front and center, while generating sales and keeping our business afloat during this tough time. We're working closely with our food delivery platforms to promote delivery services to Pure Green consumers, and we're finding this to be effective.
What advice can you offer others brand/operators about how to move forward?
I recommend that brand operators lean heavier on delivery and online sales now, and even after COVID-19. If it's possible to ship within your business model, that's a great way to generate sales. Also, now is the time to renegotiate terms with your vendors and with your landlord. Consider crowdfunding as a way to generate financial support, and do your research on local and national government assistance programs to find out how your business can benefit.
What's next in terms of franchising/brand expansion?
Next up is expansion for the Pure Green brand. We have franchise locations scheduled to open in Orlando, Chicago and Philadelphia later this year. Our goal is to have 50 signed franchise stores by end of year, and 800 in five years. Luckily, we've remained profitable, even in the midst of COVID-19, and with the success of our crowdfunding campaign we plan to stay on course.