White Castle Flips for Flippy and Burma Bites
37 Min Read By MRM Staff
This edition of MRM News Bites features tech companies winning funding, AI in the kitchen, DoorDash invests in brick and mortar and the gamification of food ordering.
Ordermark Raises $120M in Series C Funding
Ordermark closed its $120M Series C funding round led by Softbank Vision Fund 2[1] and joined by returning investor Act One Ventures. The funding will be used to help more restaurants transition to online ordering during the COVID-19 pandemic and beyond.
"2020 has been a tough year for restaurants and that's why we're focused on providing products and services to help keep their doors open," said Alex Canter, Ordermark CEO and Co-Founder. "With 92% of restaurant traffic now off-premise, this funding gives us the opportunity to provide more restaurants with innovative ways to reach more consumers. The restaurant industry is in the midst of the e-commerce phase, where restaurants must get creative by embracing technology and new sources of revenue generation to reach customers outside of their four walls."
Ordermark's online order management technology consolidates mobile orders across online ordering services and sends them to a single printer — enabling omni-channel ordering and delivery.
"We believe Ordermark's leading technology platform and innovative virtual restaurant concepts are transforming the restaurant industry," said Jeff Housenbold, Managing Partner at SoftBank Investment Advisers. "Alex and the Ordermark team have a deep understanding of the challenges that independent restaurants face. We are excited to support their mission to help independent restaurants optimize online ordering and generate incremental revenue from under-utilized kitchens."
Ordermark also operates Nextbite where, qualifying restaurants can offer popular delivery-only brands, including HotBox by Wiz, a partnership with Wiz Khalifa, out of their existing restaurant space. Since the start of COVID-19, Nextbite has launched 15 brands and has added over 1,000 delivery-only restaurants nationwide.
White Castle Flips for Flippy
White Castle® plans to expand work with Miso Robotics – creators of the first autonomous grilling and frying kitchen assistant, Flippy – to target up to 10 new locations (in addition to the initial testing location) following completion of their current pilot, top photo. The announcement comes following early results at one test location. The move will accelerate the adoption of artificial intelligence and robotics in the restaurant industry, critical technologies needed to tackle new pandemic challenges such as social distancing in kitchens, takeout and delivery demand, and higher standards for health and safety via contactless solutions. White Castle will implement the new commercially available version of Flippy Robot-on-a-Rail (ROAR) into kitchens.
"Artificial intelligence and automation have been an area White Castle has wanted to experiment with to optimize our operations and provide a better work environment for our team members," said Lisa Ingram, CEO of White Castle. "We believe technology like Flippy ROAR can improve customer service and kitchen operation. This pilot is putting us on that path – and we couldn't be more pleased to continue our work with Miso Robotics and pave the way for greater adoption of cutting-edge technology in the fast-food industry."
Flippy ROAR is able to optimize staffing during late night shifts for the 24-hour restaurant, traditionally difficult slots to fill, now further challenged by social distancing – ensuring White Castle customer service standards stay high at all hours. With labor able to focus on front-of-the-house needs, team members are increasing their attention to order fulfillment for delivery and takeout. Miso Robotics' recent advancements to the platform and proprietary software, ChefUI, which powers Flippy ROAR, further assist team members in quality assurance by integrating with delivery applications to sync order completion with driver pick-up time, optimizing food prep production lines and freshness upon customer delivery. More sensors and camera capabilities also provide chain operators with visibility into real-time inventory needs and intelligent insights – such as projection and recommendations for bulk orders. Production speeds are being tracked to increase and meet demand needs, reaching an average of 360 baskets of fried foods a day. In total, approximately 14,580 lbs. of food over 9,720 baskets since the pilot was instituted in late September 2020. All meals are equipped with an added layer of health and safety – with Flippy ROAR serving as a contactless, automated solution with NSF International certification, a trusted industry organization providing standard testing and registration for commercial foodservice equipment and nonfood compounds.
"We have been so excited to work closely with White Castle to optimize Flippy ROAR to meet the needs of their kitchen for increased production, team member optimization and quality assurance," said Buck Jordan, President and Chairman of Miso Robotics. "Our platform has become increasingly powerful and intelligent – allowing us to quickly scale, integrate into operations and show our ability to help keep customer service standards on par with White Castle's industry reputation of excellence. As we move into the next phase of our partnership, we look forward to accelerating our results and delivering even greater value across White Castle locations."
Lunchbox Secures Funding
Lunchbox raised a $20 million Series-A round to further accelerate its growth as the company positions itself as the future of digital commerce solutions. Coatue led the investment in this round alongside other prominent industry innovators and investors in Lunchbox's seed round. Coatue's Rahul Kishore and Bennett Siegel will join Lunchbox's board of directors as part of the new investment. Lunchbox plans to use the capital to scale growth nationally to serve the restaurant industry's need for efficient and revenue-driven solutions to sustain the current economic depression. Lunchbox will also focus on acquiring top-tier talent and invest in further development on its platform and expand to new markets.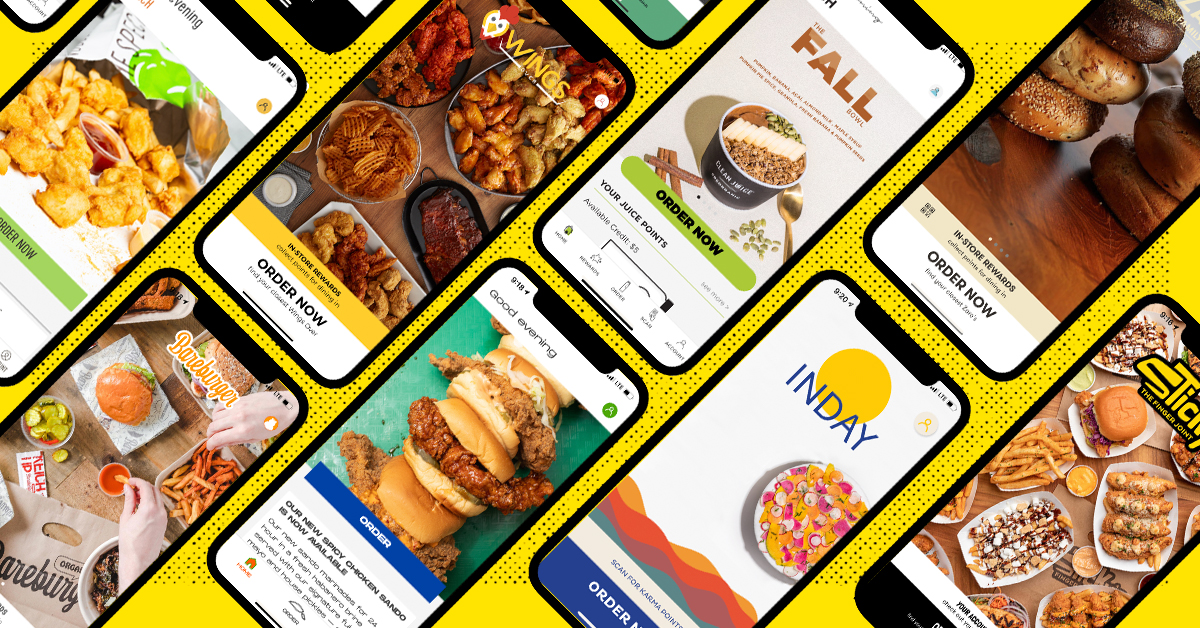 "Our mission is to help restaurants survive this pandemic and thrive beyond it. When we started Lunchbox 18 months ago, we wanted to help restaurants with a strong ethos and identity speak to their guests directly. That is more important now more than ever before," says Nabeel Alamgir, CEO, and Co-Founder of Lunchbox. "We're honored to be here with the Coatue team and to learn from their vast experience working with brands like Doordash, InstaCart, and many world-leading companies. Together we are ready to help restaurants realize a new level of success."
Joining Coatue in this round are renowned celebrity chef Tom Colicchio, Behance founder Scott Belsky, Former Venmo COO Michael Vaughan, HelloFresh founder Bryan Ciambella, Planet Hollywood founder Robert Earl, and Girls Who Code founder Reshma Saujani. Lunchbox's initial investors, 645 and Primary Ventures, are also joining this round.
"Local businesses have been hard hit this year, but we think Lunchbox can help enable these businesses to move online, engage with their customers digitally, and build back stronger than ever," said Rahul Kishore, Managing Director, at Coatue. Bennett Siegel, Partner at Coatue, added, "Lunchbox's software turns every restaurant into a tech company. We're excited to partner with Lunchbox as they continue to reinvent the way restaurants reach, engage, and serve customers wherever they dine."
"Lunchbox has proven itself to be an invaluable partner in future-proofing our ghost kitchen business and tapping into the massive potential in the online ordering boom. We're looking forward to working with them as they start this new stage of growth and are eagerly anticipating more innovation from the platform," says sbe and C3 Founder & CEO Sam Nazarian.
The company recently partnered with restaurant technology leader Ordermark to integrate with its online ordering management platform to provide restaurants with more opportunities to grow and retain revenue. Lunchbox also partnered with Beam Social Impact to make it easier for restaurants to increase social responsibility by easily facilitating nonprofit donations from guest orders. Lunchbox has also begun venturing into autonomous delivery with a partnership with Sodexo and Kiwibot.
Chowly Teams with Grubhub
Chowly entered into a partnership with Grubhub to bring independent restaurants a frictionless menu management and order fulfillment solution, helping restaurant owners more easily leverage Grubhub's marketplace to drive more orders online.
This partnership allows Chowly and Grubhub to closely collaborate on configuration and onboarding efforts for mutual restaurant clients. By leveraging Grubhub's POS integrations and technology with Chowly's domain knowledge and services, owners and operators can optimize their takeout and delivery order intake process and streamline their operations, making it easier to fulfill off-premise orders with timeliness and accuracy.
"It has always been our mission to simplify technology for restaurants, and this partnership allows us to do just that for the thousands of brands leveraging Grubhub's marketplace," said Sterling Douglass, co-founder and CEO of Chowly. "This is a time where everyone in the restaurant ecosystem needs to come together and support the industry we love so much. This partnership further enables more help when restaurants need it the most."
"Solutions that enable easier onboarding and increased takeout and delivery sales are crucial as the industry navigates this challenging time," said Harald Prokop, senior vice president of restaurant product and technology at Grubhub. "Through our partnership with Chowly, we aim to simplify onboarding for our restaurant partners and help them grow their takeout and delivery capabilities."
Burma Bites
Burma Superstar and DoorDash, are teaming up to launch Burma Bites, a quick-service restaurant experience built for on-demand delivery from the ground up.

Burma Bites was originally developed due to the incredible delivery demand for Burma Superstar restaurants. Now, at a time when dine-in remains limited, Burma Bites enables Burma Superstar to experiment with a scalable model to reach new and existing customers, all while creating jobs in their community.
This marks the first time DoorDash has co-invested with a restaurant brand to build a new brick and mortar store, purpose-built for delivery. Burma and DoorDash have rethought the entire Burma Superstar menu and dining experience for off-premises. The experience features:
● Brand new menu items: Items from their secret menu will be offered including the Superstar Spicy Mango Wings and Balachaung Fries.
● More efficient prep: The kitchen has been built for delivery with "commercial" equipment that has a larger capacity and is designed to fulfill to-go orders.
● Environmentally-friendly containers: To-go containers have been designed specifically for travel.
"Empowering restaurants with the tools to connect with more customers and build new revenue streams is in our DNA, and we're taking our mission one step further by creating a to-go restaurant concept from scratch for one restaurant brand," said Georgie Thomas, Head of Regional Merchant Partnerships at DoorDash. "COVID has accelerated the need for restaurants to be online and meet customers in new ways. We're excited to partner with Burma Superstar and innovate on the delivery experience to help their brand continue to grow during this time."
"We've been honored to be a part of the Bay Area community as cultural and culinary ambassadors of Burmese cuisine and tradition for more than 20 years." said Desmond Tan, owner of Burma Superstar restaurants. "At such an uncertain time, we're excited to introduce this new model that enables us to continue to bring Burmese food and culture to the community in a safe and accessible way. Through our partnership with DoorDash, we are rethinking the possibilities of our founding vision through our first delivery-only restaurant to bring affordable, quality, delicious fast-casual Burmese food to the Bay Area."
Burma Bites will open its doors on Telegraph Avenue. This is Burma Superstar's second Oakland location after opening its first in the Temescal community over 12 years ago. The restaurant will serve a delivery radius of 3-5 miles, reaching parts of surrounding neighborhoods including Berkeley, Alameda, and Oakland Hills.
Reopen for Delivery
Krazy Hog BBQ and DoorDash, teamed up to open a delivery-only location eight months after the restaurant shut its doors due to COVID-19. The partnership reopens Krazy Hog for delivery, helping the restaurant reach new customers and grow their business amidst one of the toughest times in the restaurant industry. The announcement is part of a new initiative from DoorDash which sets out to help select local merchants who have shuttered operations to strategically reopen for delivery.
Krazy Hog BBQ, owned by Victor and Dana Cooksey, quickly became the heartbeat of their community. Like the Cooksey's home, the restaurant was a place for celebrations, post-church gatherings, happy hours, and birthday parties. The restaurant is known for its rib tips and its "Magnolia Sweet" sauce, a made-from-scratch sauce and a recipe handed down from Dana Cooksey's grandmother.
In March of 2020, faced with a statewide executive order to shut down dine-in operations, supply chain shortages, and safety concerns for their staff, the Cookseys made the hard decision to close Krazy Hog BBQ.
"We could plan for our futures, but we couldn't plan for the pandemic," said Dana Cooksey. "The first thing I thought of when I heard the executive order in March was, 'Who is going to feed our customers? There was a massive fear factor – the future was uncertain and overnight our business came to a halt."
DoorDash has worked closely with the Cooksey family over the last few months, alongside virtual kitchen operator Á La Couch, to help bring the Krazy Hog vision to life in a new delivery-only model. Krazy Hog staff will continue to cook their food, including barbecuing their meats and making batches of their world famous sauces, Á La Couch staff will prepare and assemble the orders, and DoorDash will support by facilitating the last-mile delivery. The new location, operating out of Á la Couch's Lincoln Park facility, will reintroduce the feeling, flavors, faith and familiarity of Krazy Hog while helping them reach new customers for the first time. This enables the restaurant to regain their footing as they set up a new, permanent location in the South Side. Eventually, both the delivery-only kitchen and a new southside location will operate in Chicago.
"Every business needs to learn how to pivot. It feels like DoorDash said, 'We got you.' We understand your business and we're going to find a way to make it work. Together with DoorDash's expertise, this new concept will help us sustain an off premise operation and ultimately help us focus on bringing back the neighborhood restaurant how we want to," said Victor Cooksey.
"I like to think of DoorDash and delivery – as the new potluck," Dana Cooksey added. "The experience is and will always be the food – my grandma's sauce, the sides, the platters of my dad's meat – it's just about how to get it to you. We see our business shifting towards virtual parties and gatherings in this new world but the heart and soul remains the food."
Now, starting with Krazy Hog BBQ in Chicago, this new initiative, Reopen for Delivery, helps restaurants to reopen by operating low-cost kitchens in order to grow their business and reach new customers – without the same overhead costs.
"While the odds of DoorDash restaurant partners remaining open during the COVID-19 pandemic are six times better compared to U.S. restaurants as a whole,* there is much more to be done to continue supporting restaurants," said Tom Pickett, Chief Revenue Officer at DoorDash. "Core to our founding mission is a commitment to providing multiple solutions for restaurants to come online in a way that makes sense for their business, and this new program is another way restaurants can adapt to the new normal. We believe that restaurants, and the people who eat there, are at the core of their local communities and cultures. and we want to help merchants who have shuttered operations to strategically reopen while adapting to the realities of operating a restaurant in today's environment."
With Reopen for Delivery, DoorDash is committing to providing another option for restaurants to come online with additional infrastructure, marketing and last-mile logistics support so that merchants can focus on their passion, serving their communities with great food. More specifically DoorDash is planning to:
Help restaurants to rebuild operations through opening delivery-only spaces designed for off-premise or licensing their brands to kitchen fulfillment companies;
Provide last-mile logistics support to help merchants accelerate into this new delivery-only model;
Invest in operations and marketing support to ensure the companies can navigate the re-opening process while maintaining and growing their brands;
Consult with restaurants on small business issues to ensure restaurant owners can accelerate into this new normal.
Get the Holiday Scoop
US Foods Holding Corp. launched Holiday Scoop 2020, "Wow Your Diners On- and Off-Premise." With this special edition of Scoop, operators can design family-style take-out meals to meet increased demand during the busy holiday season, and develop a new rotation of on-trend menu items to help fight menu fatigue whether diners are ordering to-go or dining in. Holiday Scoop features 14 items to help restaurant owners create standout menu items that not only meet diner demand but increase revenue opportunities this season.
"Dining trends have evolved rapidly since the pandemic hit, and this holiday season is certainly no exception," said Stacey Kinkaid, vice president, product development and innovation, US Foods. "In fact, according to a recent US Foods survey, one in three consumers report that they plan to order more from restaurants for the upcoming holidays. Families are faced with less time and more responsibilities and want take-out solutions to make family feasts easier. And, at the same time, diners have been stuck in a rut and want new, wow-worthy menu options that will keep them engaged and coming back for more. With Holiday Scoop, we have addressed these needs head-on with innovative products that will help operators boost both off-premise and on-premise offerings with versatility and labor savings in mind."
Family-Style Made Easy: Take Home Items to Help Diners Celebrate the Holidays, Minus the Stress
With 73 percent of millennials and 71 percent of households with children interested in ordering a holiday family-style meal to-go from restaurants during the COVID-19 pandemic,1 Holiday Scoop offers a variety of family-friendly options including:
Patuxent Farms® All Natural* Brined Turkey Breast Roast: A center-of-the-table holiday favorite, this whole-muscle, double lobe turkey breast is pre-brined and boneless for easy preparation and portioning. It can be used for roasting, smoking or many other applications.
Roseli® Premium Organic Three Cheese and Garden Vegetable Tortelloni: Certified USDA organic, this tortelloni (large tortellini) is made with peas, zucchini, asparagus and a blend of parmesan, smoked mozzarella and ricotta cheeses. It pairs perfectly with a variety of sauces, including US Foods' Roseli® Organic Marinara Sauce.
Roseli® Organic Marinara Sauce: This USDA-certified organic sauce is a classic recipe taken back to the basics. Made from vine-ripened, fresh-packed, California-grown organic tomatoes, organic extra virgin olive oil and a special organic spice blend, this sauce has a simple, delicious flavor that harkens back to old Italy.
Devonshire® Premium Belgian Chocolate Chip Waffle: Made in Belgium, this tasty treat features Belgian chocolate chips and crunchy sugar pearls. It is as perfect for a family-style holiday brunch as it is to serve as a delectable dessert. It's individually wrapped making it an attractive grab and go or retail offering as well.
Fresh Menu Ideas: On-Premise Attractions and Off-Premise Add-ons to Keep Diners Coming Back
Whether diners are eating on-premise or taking their meals to-go, they are looking for variety to relieve menu fatigue and keep their menus fresh year-round. Holiday Scoop offers solutions to attract and retain diners including:
Chef's Line® All Natural* Pulled Uncured Bacon: This product is tender and easy to serve – similar to pulled pork. A versatile ingredient, it can top a burger or salad or flavor a breakfast dish. It is made with pork belly and simple ingredients – designed for maximum convenience. And it meets the criteria for the US Foods Unpronounceables List™** initiative.
Metro Deli® Uncured Bacon Jam: This decadent, savory spread is made with more than 25% uncured bacon that contains no added nitrates or nitrites.*** It's perfectly balanced with savory and sweet, features pieces of smoky uncured bacon, onion and brown sugar and can be used to elevate toasted sandwiches and shared appetizers. It also meets the criteria for the US Foods Unpronounceables List™** initiative.
Devonshire® Bomboloni: Produced in Italy and pre-fried, these fluffy doughnuts are traditionally filled with fruit or chocolate. They're not too sweet, which makes them versatile, and can be used in a variety of applications such as savory, filled, baked or fried, and can be eaten warm or at room temperature.
Devonshire® Peanut Butter Chocolate Cake: Made with REESE'S Peanut Butter Cups, this item is all indulgence and labor-savings.Pre-cut and separated with paper leaflets, this cake features two layers of chocolate cake with a dense, crunchy peanut butter filling that's so thick, peanut butter is the first ingredient. The cake is covered in chocolate ganache and topped with real REESE'S Peanut Butter Cups.
In addition to providing operators with the right food products to meet emerging dining trends, Holiday Scoop also features a new sink and surface cleaner to support restaurant operators' in their commitment to diner and employee safety. The Monogram Clean Force® Sink & Surface Cleaner Sanitizer is an EPA-registered, no rinse, 2-in-1 cleaner sanitizer that can be used against the virus that causes COVID-19 and helps prevent cross-contamination to keep staff and guests safe from foodborne illnesses.
Frederick 'Freddy' Simon Dies
Frederick "Freddy" L. Simon, co-founder and namesake of Freddy's Frozen Custard & Steakburgers® died on Sunday, October 25. Along with his sons Bill and Randy, and Bill's business partner Scott Redler, he opened the first Freddy's Frozen Custard & Steakburgers® restaurant in 2002 in Wichita, Ks. The quick service concept not only bears his name, but also includes his family values and patriotic service to his country as the foundation of the brand.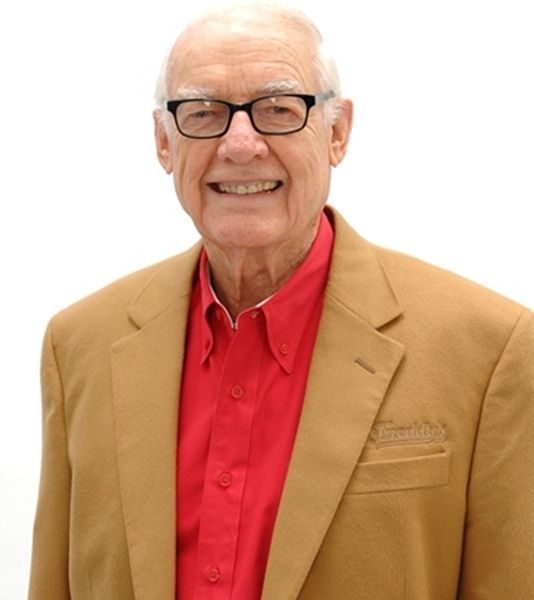 The youngest of nine children, Simon grew up on a farm near Colwich, Kansas. He joined the U.S. Army infantry in 1943 and was assigned to the 1st Cavalry Division. While serving in the Pacific during World War II, he earned the Purple Heart for injuries sustained, as well as a Bronze Star for valor and was awarded other ribbons and medals for his service to his country. After being honorably discharged from duty, he returned home and attended Wichita University under the GI Bill. In 1947, Simon married Norma Jean Kerschen while earning a degree in Accounting. Together they started a family and raised six children (five sons and one daughter). He spent 55 years with the same company in the hospitality industry before starting Freddy's. He was a friend and trusted business partner to restaurant owners and operators across the state. In his retirement, he generously gave his time and resources to many military and charitable organizations.
Simon was an avid hunter and sportsman, but his greatest joy was his family. Every family gathering and all other interactions in Freddy's life provided him the opportunity to offer an encouraging word, share relatable stories of days gone by and give hugs.
Giordano's Selects SevenRooms
SevenRooms was selected by Giordano's. as the restaurant group's front-of-house platform. The Chicago-based chain is rolling out SevenRooms' across 67 locations to deliver experiences that drive revenue and repeat business.
Using SevenRooms' online reservation and virtual waitlist tools, Giordano's will be able to collect and leverage guest data to provide personalized, consistent service and marketing at scale to customers across their portfolio. Additional benefits include streamlining walk-in management, optimizing online booking channels, advanced seating and table management, and full ownership of their guest data.
The implementation of the SevenRooms platform will enable Giordano's to create efficient processes that will result in increased revenue while improving guest experiences and boosting loyalty. Using SevenRooms' suite of tools, the chain will be able to optimize their front-of-house strategy and operations for today's dining environment including:
Improving data capture for online reservations and digital waitlists
Maximizing the number of table turns per shift to boost profits
Accounting for increased times between seatings to ensure advanced cleaning efforts
Contact tracing through the collection of guest details during the online booking process
Personalizing marketing communications towards guest preferences and behavior
"During this new era of hospitality, it's more important than ever for operators to prioritize technology integrations that not only help keep diners safe, but do so without sacrificing the memorable, personalized experiences guests seek while dining out," said Joel Montaniel, CEO of SevenRooms. "We are thrilled to welcome Giordano's to the SevenRooms family as they use our data-driven platform to better personalize their guest experience, build deeper guest loyalty and, ultimately, increase revenue for their venues through repeat business."
"From our first conversations with SevenRooms, we were incredibly impressed with both the platform and the team," said Jason Levinson, Vice President Technology at Giordano's. "When looking for a new partner to help us take our guest experience to the next level, SevenRooms stood out throughout the process. We knew we needed a tech partner who would not only streamline our operations, but also help us further personalize the experience for guests. During this time, it's vital that we're doing everything we can to keep our guests happy and healthy and SevenRooms is an essential component to our success in those endeavors."
Scan to Order
Restaurants that utilize Clover® point-of-sale (POS) platform from Fiserv, Inc.,are now able to offer guests a touchless experience from order to payment.
The new Scan to Order feature for Clover equips restaurants to operate in a pandemic-conscious, digitally driven world. Guests scan a Clover-generated QR code with a smartphone camera to access a digital menu, select their orders, and securely pay, all within a digital environment.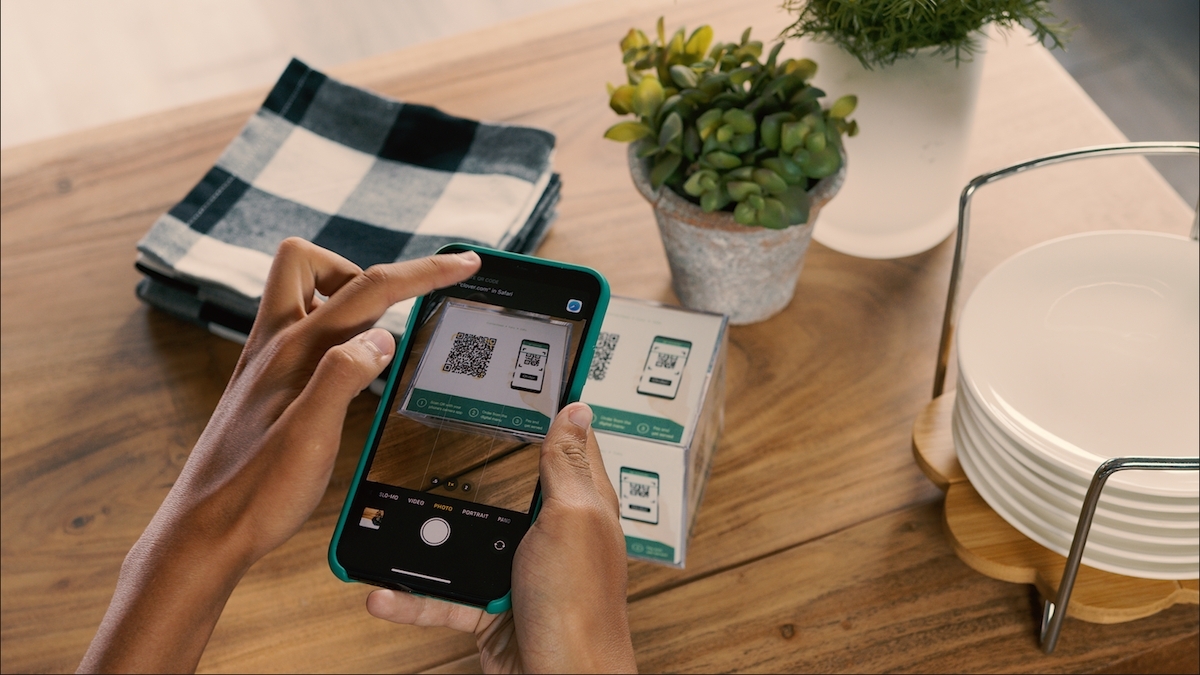 "As COVID-19 continues to disrupt communities across the country, restrictions limit operations, and delivery service surcharges eat away at profit margins, table service restaurants remain among the most severely impacted businesses," said John Beatty, co-founder of Clover. "With the launch of Scan to Order, we are helping our restaurant merchants get back to business, responding to the way customers want to interact with a touchless order and payment process that is safe, convenient, and cost effective."
"Scan to Order allows us to provide a touchless ordering option that we could not enable previously. As customers order and pay digitally, their order information is communicated instantly to our kitchen and payment information syncs with our Clover POS device. The entire experience has been very well received by our customers and seamless for our staff to implement," said Kathy Fives, owner of The Jambalaya Shoppe Acadian in Baton Rouge, Louisiana.
In addition to facilitating a touchless experience, Scan to Order:
Eliminates the need to update and print paper menus and providing the ability to update customer facing menus on the fly
Enables servers to cover more tables and drive faster table turns and larger transaction volumes with customer-centric ordering
Increases security of customer payment data with encrypted digital payments processed through the Clover POS system
"The digital menu feature of Scan to Order saves us time and money by allowing us to completely eliminate three types of printed menus, saving us hundreds of dollars per week," said Ben Bate, co-owner of Ludwig's German Table in San Jose, California. "We can update a single online menu on the spot to highlight specials or remove sold-out items. And now we usually sell-out of the daily specials that appear at the top of our digital menu."
Slice Eliminates Fees
Slice will eliminate its industry-low standard fee to shops on small orders as well as $10 pickup minimums. Slice's CEO Ilir Sela issued a challenge to all ordering services to follow suit by adjusting their own fee structures to be fairer for small businesses. When a customer places an order on Slice for $10 or less including taxes, the partner shop will no longer be charged the standard $2.25 per order from Slice. As a result, each of the over 13,000 local pizzerias on the Slice marketplace will keep more of the revenue and pass that value down to the consumer. With small order fees and $10 order minimums eliminated, some shops will be able to add lower ticket lunch items that previously may not have been included on the menu. These changes will go into effect on November 1 and will remain in effect indefinitely.
"Removing fees on small orders for our partner shops was a no-brainer. The pandemic is far from over, and I challenge all online ordering services to make similar adjustments to their fee structures to better support small businesses," said Slice Founder and CEO, Ilir Sela. "When the local pizzerias in our network thrive, we thrive. Our flat fee is low, but Slice is committed to passing as much of the revenue as possible to each shop."
BentoBox Launches Catering and Events Capabilities
BentoBox launched two products, Catering Store without a BentoBox website and Enhanced Events Management, to expand restaurant capabilities during the 2020 holiday season. As restaurants prepare for a different holiday season impacted by COVID-19, these products will enable them to adapt and create unique and safe on- and off-premise experiences.
"Restaurants are expected to lose $240 billion by the end of 2020 and this holiday season is a pivotal opportunity for restaurants across the nation," said Krystle Mobayeni, Co-Founder and CEO of BentoBox. "COVID-19 forced restaurants to shift their approach to hosting events and accepting large orders and we're committed to providing restaurants with new tools that help them adapt and maximize their revenue.
Catering Store without a BentoBox website enables restaurants and caterers to offer large-volume orders. The product provides an exceptional guest experience from the start and allows restaurants to easily manage orders, update menus, set fulfillment and blackout dates and more, all from an easy-to-use dashboard. It includes fast, full-service setup and support. With BentoBox, restaurants can start accepting catering orders and inquiries in under seven days–just in time for the Thanksgiving holiday.
In addition to catering capabilities, BentoBox rolled out a feature enhancement to its event management product to help restaurants deliver on safe, seamless on- and off-premise experiences. The enhanced Events Management feature builds on the original product to help restaurants adapt, improve guest relationships and maximize profits during the holiday season and beyond. As COVID-19 forces restaurant operators to adapt to social-distancing restrictions, this expanded product centralizes all event logistics in one place, from initial inquiry through contract generation and signing to ensure safe, seamless events. Events Management will be offered to new and existing Bentobox customers for $0 per month through January 2021 with a $99 set up fee.
Free Menu QR Codes
TouchBistro now offers free (FOREVER) menu QR codes to any restaurant to help them engage safely and easily with customers.
Eataly Joins Mercato's Digital Platform
Mercato partnered with Eataly that will allow same day delivery of food to consumers living in and around four American cities where the renowned Italian market currently operates.
"While fewer people may be shopping in the markets themselves, Eataly continues to import and prepare an exceptional variety of high-quality Italian foods and culinary products. Mercato is thrilled to partner with this organization and to add Eataly's offerings to our online marketplace," said Bobby Brannigan, founder and CEO of Mercato.
Founded in 2007, Eataly operates quality Italian markets in 11 countries around the world. Eataly is well regarded for its authentically prepared Italian foods and its use of high-quality Italian and local ingredients. Eataly locations offer an expansive marketplace, restaurant and even cooking classes – the combination of which makes for an experience not found anywhere else.
"We are happy to partner up with Mercato and make all of our high-quality grocery products available to a wider customer base," comments Raffaele Piarulli, Executive VP of Eataly North America. "During the pandemic, we have seen our grocery customer base expand. Also, thanks to the delivery business, we are thrilled to see that the interest for high quality Italian and local ingredients is ever growing!"
"I grew up in New York City where my father has long run a small Italian market. He and I visited Eataly's Flatiron location early on and were impressed with the variety and quality offered and how well it presents legitimate Italian cuisine," added Brannigan.
ParTech Adds OpenEye
ParTech, Inc. added OpenEye, a cloud-based video platform, to its Brink POS integration ecosystem.
Thousands of restaurants across the United States use OpenEye's video surveillance software to get a better return on their loss prevention efforts while also reducing the workload for their IT and operations teams. Cloud-to-cloud integration allows Brink customers to integrate Brink POS data with video so they can verify transaction events and work with loss prevention teams to improve their return on investment (ROI). This ultimately helps restaurants fight fraud, gain valuable business intelligence, and improve service for their guests.
The surveillance software also contains a built-in systems health monitoring service that sends email or text alerts on hard drive failures and exceeded storage levels, minimizing system downtime. OpenEye Web Services also backs up surveillance footage to the cloud so restaurant operators can easily and securely share password-protected video with system administrators and local authorities.
"We are pleased to have OpenEye in our Brink POS integration ecosystem," said Stephen Lee, Director of Strategic Partnerships at ParTech. "OpenEye's cloud-managed security solutions allow Brink customers to improve operations and expand their loss prevention capabilities."
Ian Siemer, Vice President of Product and Marketing at OpenEye, said, "OpenEye provides our partners with increased business and operational intelligence by incorporating POS data from PAR into our cloud-managed video platform. Our customers can make more informed decisions and verify POS transaction using video. Both of our organizations are leveraging cloud solutions to offer a more scalable and user- friendly solution to our restaurant customers."
BHC Acquires Catering by Lovables
Bill Hansen Catering (BHC) acquired Catering by Lovables and the renaming of the brand to Lovables Catering + Kitchen. The merger marries two South Florida catering brands, adding a new dimension to Bill Hansen Catering's 40-year culinary journey by offering expanded culinary offerings for budget-conscious clientele. Hansen and Lovables founder Elizabeth Silverman will now collaborate together under one roof at Hansen's 8,000-sq. ft. Commissary Kitchen in Opa Locka, FL.
Lovables Catering + Kitchen is offering 20% Off Lovables Corporate Delivery Menu through Nov 20. Lovables Catering + Kitchen has served South Florida for 35 years. The brand provides meals for weddings, corporate and social events at venues across the region. Silverman collaborated with Hansen throughout the years and looked to him for advice as they grew the Lovables brand. In August 2019, Hansen purchased the company for an undisclosed amount and rebranded it to Lovables Catering + Kitchen.
Both brands will continue to operate as usual, servicing event venues from Palm Beach to the Florida Keys, however the culinary components at both companies will receive modern touches, including new menus for home delivery services. Bill Hansen Catering's menus will continue to be created and curated by corporate executive and culinary mastermind chef Dewey Losasso. Both brands will utilize the commissary's fleet of temperature-controlled vans to offer residential and corporate delivery services for catering throughout South Florida.
Relay+ Debuts
Relay, the cellular walkie-talkie replacement from Republic Wireless, announced today the launch of Relay+, its next-generation enterprise model. The new Relay+ unveils improved features built specifically for businesses at a time when people have been increasingly working remotely in geographically distributed teams, making team communication more difficult yet important than ever. Relay+ is designed for the 55 million-plus U.S. frontline workers who require easy and safe push-to-talk voice technology with unlimited national range so they remain focused at work with hands and eyes fully engaged, undistracted by a smartphone screen.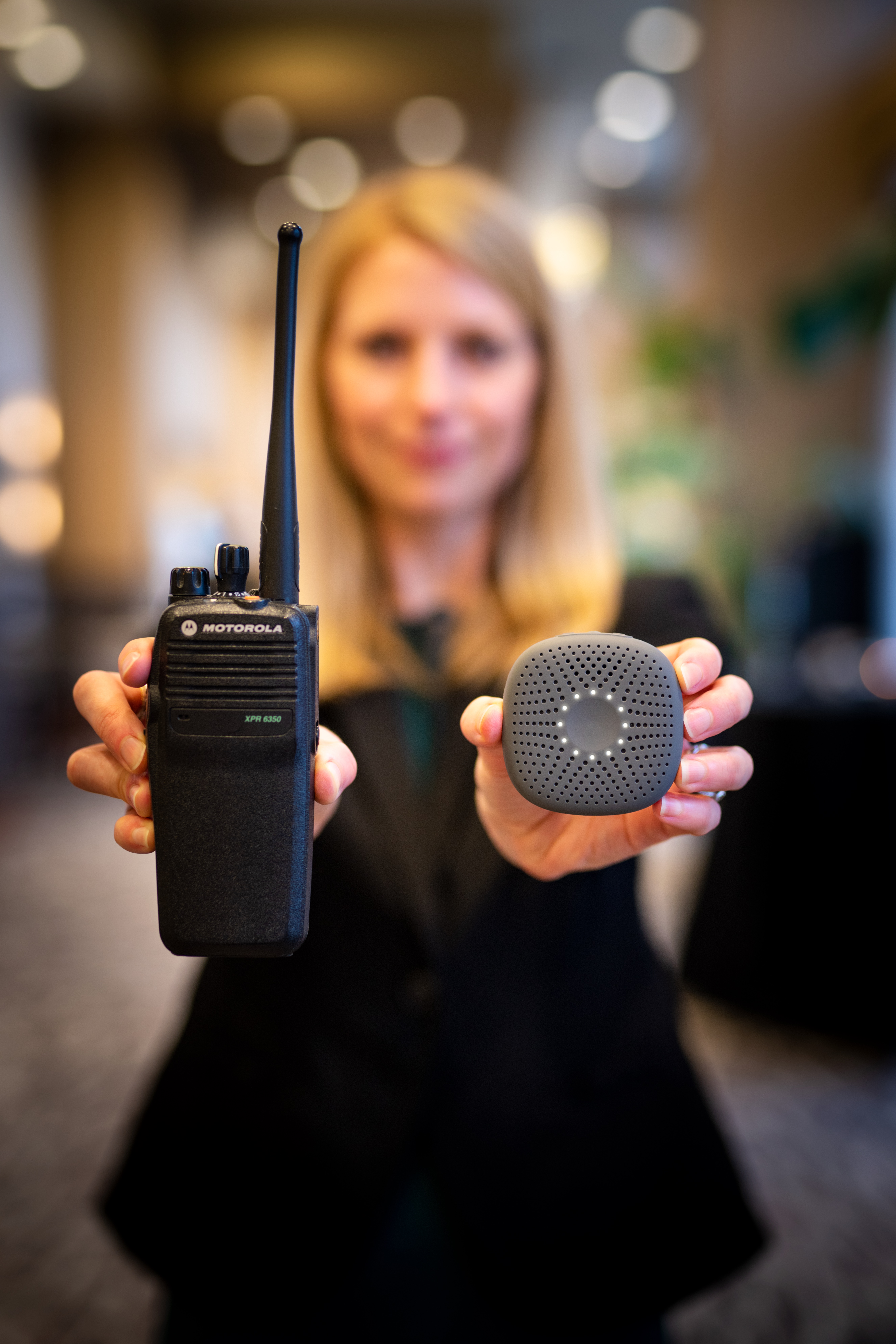 In addition to Relay's simple one-button, voice-first communications, GPS tracking, and Slack-like dashboard that it's best known for, the new Relay+ adds powerful features including enhanced waterproof rating, a longer-lasting battery, and the ability to connect to multiple LTE networks. Relay+ is integrated into the powerful and flexible software platform that makes Relay+ adaptable to almost any team. The complete features include:
Integration of the Qualcomm® Snapdragon Wear™ 2500 Platform chipset with 4G LTE
A water protection rating of IP-X8 for full submersibility, and MIL-STD-810G for durability
WiFi and Bluetooth connectivity for integration with other products and USB-C for both secondary charging and audio output
An extended battery life of up to 2 days on a full charge
Improved audio with dual noise cancelling digital microphones and dual speaker output and a 2X louder speaker
New form factor with a softer texture, larger side keys and still lightweight – the size of a Post-It note and weighs about the same as a deck of cards – 79g
New accessories that include a custom wireless charging pad, headset, belt clip and wireless multi-charger
Built to be extensible through software configuration and integration
"There has been a lack of innovation in tools for frontline workers for decades, resulting in major inefficiencies and wasted time and money," said Jon Schniepp, SVP of Product and Marketing, Relay. "Smart workforce communication tools need to evolve beyond just screen-first applications. Frontline teams need to be in constant communication to meet customer needs, and those who invest in frontline technology will shape the future of work particularly for businesses rebuilding after COVID-19. Relay+ focuses on creating smart solutions that are easily customizable for every kind of frontline team."
"Challenging economic times is often when new innovation thrives. Businesses are looking to streamline and optimize the best they can to survive and invest in creating new efficiencies to save money. This is where Relay+ will have its greatest impact," said Chris Chuang, CEO and Founder, Relay. "When we outline how Relay can integrate into a customer's current operations, we frequently get stunned expressions followed by the question, 'You can do that?' The answer is always, 'Yes, Relay can do that because our solution is rooted in a powerful and flexible software platform.'"
"Mobile and wearable technologies have played a crucial role over the last few months as enterprises have navigated the macro-economic challenges," said Pankaj Kedia, Sr. Director and Global Head, Smart Speaker and Wearables segment, Qualcomm Technologies, Inc. "Republic Wireless' efforts in using its Relay device to serve the needs of frontline workers are to be applauded. We are delighted to be working with the firm to continue to innovate and bring the Relay+ to market. Based on Qualcomm's Snapdragon Wear, the Relay+ takes full advantage of the platform to deliver an always reliably connected product while enabling extended battery life in a sleek form factor."
Food Services Relays are being used to maintain distance and supplement smaller staff working in kitchen and delivery operations as food services reopen. Additionally, with the growing trend of consolidated service management (ghost kitchens) and increased reliance on delivery, Relay is being used to keep crews connected in real-time regardless of distance.
Gamifying Food Ordering
PyePOS teamed up with PM Orchard to gamify the food ordering process.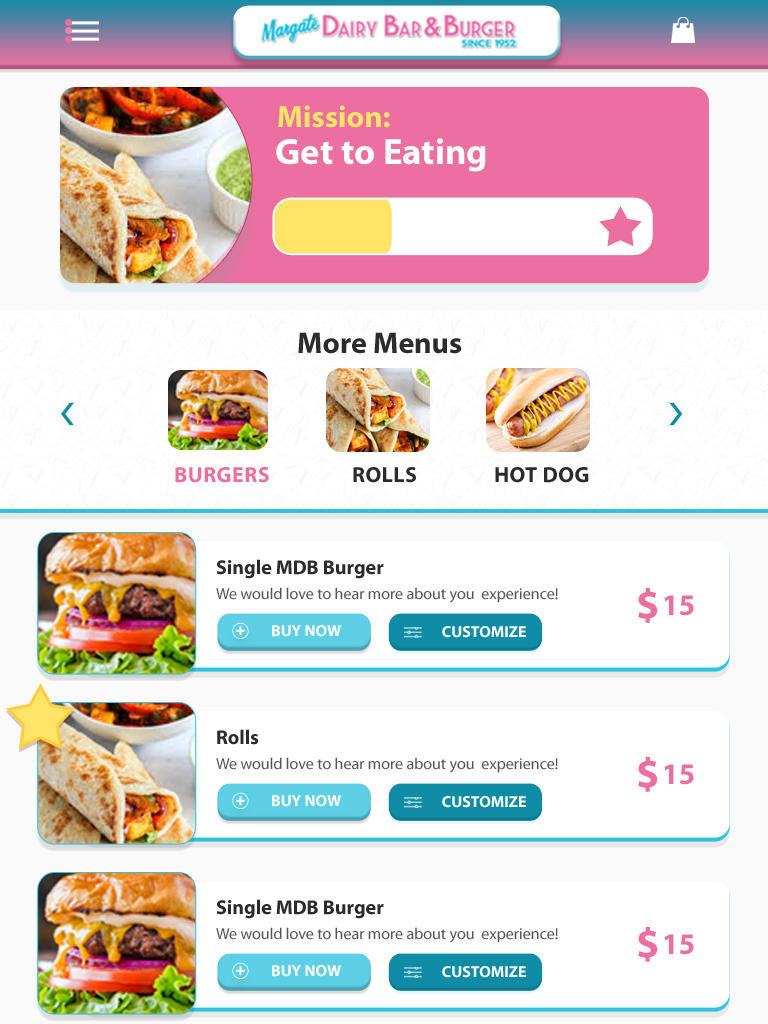 PyePOS developed their product to streamline and elevate the ordering process for restaurants through technology and self-service innovation. The current economic and social environments have exacerbated the need for this in the foodservice industry. PyePOS product design already meets the needs of many of the challenges which have arisen during the pandemic, such as their secure self-service QSR Kiosk which meets social distancing and reduced capacity restrictions. Or their turnkey mobile ordering system, which allows restaurants to manage their own delivery service, empowering owners to control finances and adapt to the rising in food cost. However, Jegil Dugger, Founder and CEO of PyePOS wanted to solve the emerging concerns restaurants have in engaging and retaining loyal patrons. With this mission in mind, PyePOS teamed up with the gamification company PM Orchard to enhance the ordering experience. Gamification applies game elements and design techniques to non-games.
Dugger filed the patent on the new technology, stating, "I have seen gamification used commonly as a reward for ordering after the order is complete, but I haven't seen it used before or during the ordering process. We converted the entire ordering process from a task to an experience, integrating game elements throughout." Mr. Dugger continued, "No one to date has implemented a gaming experience into the eCommerce process as we have designed."
The PM Orchard and PyePOS duo designed a new ordering process integrating game elements in every step of the ordering process. "From the moment the customer walks up to a PyePOS QSR Kiosk or mobile app, they embark on a unique ordering experience. These subtle yet engaging elements allow the restaurant to connect with their customers from the moment the patron walks in," explained PM Orchard CEO Eve Horne. "Customers may not recognize it is a game, but the user experience is designed in a way that the patrons walk away feeling accomplished and like a winner when they finish making their order," Horne added.
PyePOS QSR kiosks have shown a 20 percent increase in order size, reduced wait times, allow for upselling and cross-selling, and improve labor efficiency, before adding gamification elements, according to Dugger. One of the significant game elements introduced to the process is Avatars' use, which allows restaurants to personalize recommendations based on customer preselected profiles. For example, a Family Avatar could include targeted selections like Kids meals or Family Meal deals recommendations.
HungryUS Expands Internationally
HungryUS announced its expansion plan to Japan, China, and the rest of the U.S. It is aiming to enter the two overseas markets in Q4 2020, as well as Seattle, San Francisco, Dallas, Houston, and Washington D.C., in 2021.
HungryUS provides a sustainable solution to the current pricey third-party delivery scene. It is projecting revenue growth of 134 percent in 2020 compared to last year while doubling its profit margin.
"We build this platform to help," the founding team speaks about the vision and mission of HungryUS, "We started with helping to bring more varieties of cuisines to professionals and students. Under this unprecedented pandemic, we are helping these mom-and-pop shops in California to not only survive, but thrive and turn a considerable profit. Now that our business model is proven, we envision more cities in the world to benefit from it."
HungryUS currently has three main business sectors – MealBus, ToDoor, and GroupOn.
Ziosk Platform Expands
Ziosk expanded Ziosk Platform, its suite of products to help restaurant improve operational efficiency, further facilitate safe and secure contactless payment, and grow the top and bottom line. Additionally, Ziosk launched its COVID Relief Pricing Program that will waive new restaurant partners' monthly fees until its locations are allowed by local government to operate at 100-percent occupancy.
"Our mission is to help restaurants strengthen their operations through our expanded technology platform, and in this extremely challenging environment the experience of every guest is more important than ever," stated Jack Baum, Chairman and Chief Executive Officer of Ziosk. "Safe and secure contactless ordering and payment is paramount to today's consumer. While previously it was a requested convenience, today it is a demanded necessity for guests to feel comfortable dining out, particularly for a dine-in experience at the restaurant."
Tillster Partners with Tortas Frontera
Tillster is partnering with Tortas Frontera to support the brand's pivot to 100-percent digital ordering amid the Coronavirus pandemic. With the unanticipated closure of some of their locations, the restaurant selected Tillster to deploy a rapid solution for online ordering and delivery and increase operational efficiencies.
In January 2020, Tortazo, the newest restaurant concept by chef Rick Bayless, opened its doors to great fanfare in Chicago's Willis Tower. The dine-in, Mexican-inspired eatery was in the process of expanding its business with the addition of online ordering; however, the onset of the COVID-19 pandemic caused Willis Tower to empty, resulting in Tortazo to temporarily close its doors in March. The restaurant has since reopened and sought to pivot quickly and adapt to the new environment by creating brand awareness and reaching customers through a digital interface.
Adopting the more familiar Tortas Frontera brand, a chef Bayless cult-favorite found in the Chicago O'Hare Airport, the brand opened a ghost kitchen to serve customers in a 100% digital environment. "We wanted to meet our customers where they are, so the transition to a ghost kitchen and digital ordering was critical," explained Patrick Little, Director of Operations. "To be successful, we needed to get up and running quickly with a familiar and beloved brand, and Tillster's solutions allowed us to deploy a new integrated digital system."
In the effort to bolster Tortazo's business, Tillster leveraged the well-known Tortas Frontera name for the secondary branding of the ghost kitchen and also quickly built a brand-specific website to support both direct delivery and delivery through third-party partners, including DoorDash and UberEats. The highly automated system accepts orders through a digital ordering platform, seamlessly integrates them into the restaurant's POS system, and dispatches the delivery service provider's driver to pick up the order and deliver it to the consumer.
"At Tillster, we are committed to providing our customers with the needed flexibility to do what is best for their business as quickly as possible. In the current environment, that means pivoting quickly to adapt to digital ordering while continuing to foster exceptional customer service," says Hope Neiman, Chief Marketing Officer at Tillster. "Armed with our tools, Tortazo has an arsenal of tools at their disposal, for both direct and third party usage, and will continue building brand equity and a success that will thrive beyond the current pandemic."
WorkJam I0 Composer
WorkJam released WorkJam IO Composer. The new module opens up the WorkJam platform to other business systems, digitally automating frontline processes and driving breakthrough labor productivity and utilization benefits. WorkJam is a complete platform that includes multiple modules for frontline employees, which can be purchased individually or together, including scheduling, task management, learning and development, and communications. With the addition of the WorkJam IO Composer module, organizations now have limitless flexibility in how they use data — in any form — to orchestrate the work of their frontline employees.
With WorkJam IO Composer, an organization can move any type of information input or output between WorkJam's Frontline Digital Workplace Platform and any other business technology used by the organization, including IoT (Internet of Things) devices. Moreover, this new module allows for internal automation within the WorkJam platform allowing further digital automation of the employee experience. This powerful tool allows for organizations to quickly link existing business processes together, and create new processes that synchronize frontline employee execution and communication with the rest of the organization. The connectivity of once isolated, siloed systems and processes as well as manual processes, will create unprecedented increases in productivity, allowing for true Frontline Team Orchestration.
New Model for Online Ordering
Dingmenu released a new model for online ordering that takes neither sales commission nor ongoing subscription fees from its customers.
Instead, restaurant owners pay a one-time $99 setup fee to create their branded online menu. Restaurant customers who place a takeout or curbside pickup order through Dingmenu pay a $0.99 fee. The app also supports online ordering for restaurants offering in-house delivery to patrons. Stripe handles the transaction and assesses restaurants its standard credit card processing fees of 2.9 percent plus $0.30 per order.
Customers can place their order through a link on the restaurant's existing website or in a text message sent by the restaurant, or through a printed QR code scanned with the patron's smartphone. Clicking the link opens the interactive ordering system and posts a bookmark to the restaurant's menu on the customer's home screen. This keeps the restaurant top of mind with a persistent reminder for customers thinking about ordering food while cutting out the competition restaurants face on the big platforms.
"Restaurants today face unprecedented challenges to survive through the COVID crisis, and the big-name platforms are taking advantage of that by gouging owners with crazy fees," says Dingmenu founder Debbie Popkin. "The time has come to disrupt the status quo in online ordering. Dingmenu is that disruption."
Bio-Shield™ Antimicrobial
In response to the evolving needs for cleanliness in the foodservice industry, Hoffmaster Group, Inc® launched its new Bio-Shield™ antimicrobial product line: an applied technology that stops the growth of bacteria and fungi on contact.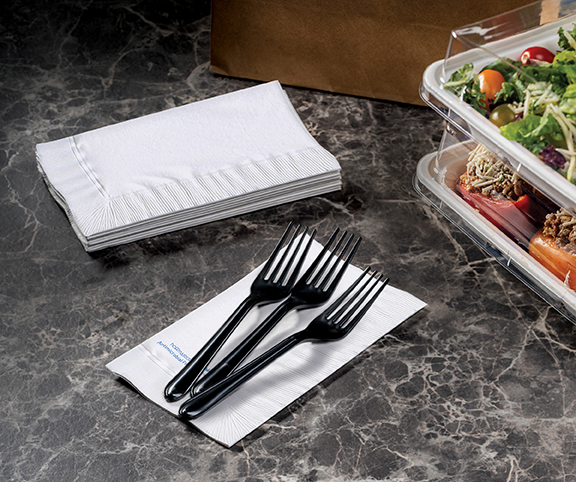 Bio-Shield™ utilizes silver ion technology to create permeant product protection. If bacteria were to land on a Bio-Shield™ product, antimicrobial technology binds to the bacteria, stopping it from growing or replicating.
This process is applied to some of Hoffmaster's best-selling disposable products ranging from tissue and linen-alternative napkins to disposable hand towels and placemats and traymats.
Though antimicrobial napkins and placemats are ideal in restaurant settings, Bio-Shield's usage extends beyond the restaurant sector. Disposable hand towels are great replacements for dispenser towels or hand dryers in restrooms, while traymats can be used in healthcare, hospitality room service, and the school classroom.
"Bio-Shield™ reaffirms that our company is continuously innovating and looking at trends that are truly needed in the space," adds Hoffmaster CEO Rory Leyden. "Hoffmaster is committed to transforming and elevating our offerings as the foodservice industry evolves."
Welcome to the Lemon Age
For the first time in history, the European lemon is launching a promotional and information campaign to publicize its virtues in the United States. Under the slogan "Welcome to the Lemon Age", the mission of this campaign is to give visibility to the values of the European production model, including the certified guarantee of quality, sustainability, food safety and traceability; and identifying the European lemon with the Mediterranean Diet, declared by UNESCO in 2010, as Intangible Cultural Heritage of Humanity.
The FDA (Food and Drug Administration) of the United States considers the lemon as a food without fat, without saturated fat, very low in sodium, without cholesterol, low in calories and with a high content of Vitamin C that contributes to the normal functioning of the immune system. It is, therefore, a product appreciated in American homes and that Americans frequently add to water, salads, pastries and cocktails. Between 2010 and 2018, the consumption of fresh lemon in the United States has experienced an increase of 31 percent, going from 438.00 to 635,000 tons.
Aimed at young people between the ages of 25 and 45, Welcome to the Lemon Age campaign, which will also take place over the next three years in Canada, Spain, Germany and France, introduces Lemonencer, the first lemon in the world to become an influencer.
Lemon production in Europe, mainly Spain, amounted to 1,557,000 tons on average between 2010 and 2018, according to data from Eurostat, Faostat and Comtrade, thus leading the world ranking. With a turnover of more than 700 million euros per year and more than 20,000 direct jobs, the lemon sector has 40,000 hectares dedicated to production, housing more than 9 million lemon trees that are located mainly in the Mediterranean basin and that contribute, in addition, to environmental sustainability, with a positive net balance of 304,840 tons of CO2 sequestered per year.
Williams Sonoma Chefs' Collective
Williams Sonoma, named of fourteen chefs and bar experts as the latest members of the Williams Sonoma Chefs' Collective. Each new member will serve as advisors and ambassadors for Williams Sonoma. The diverse group of restaurant, chef and bar industries professionals were selected to offer their unique expertise to Williams Sonoma by guiding future product and recipe development opportunities and providing personal insight as to how Williams Sonoma can continue to support the culinary hospitality industry and chef community.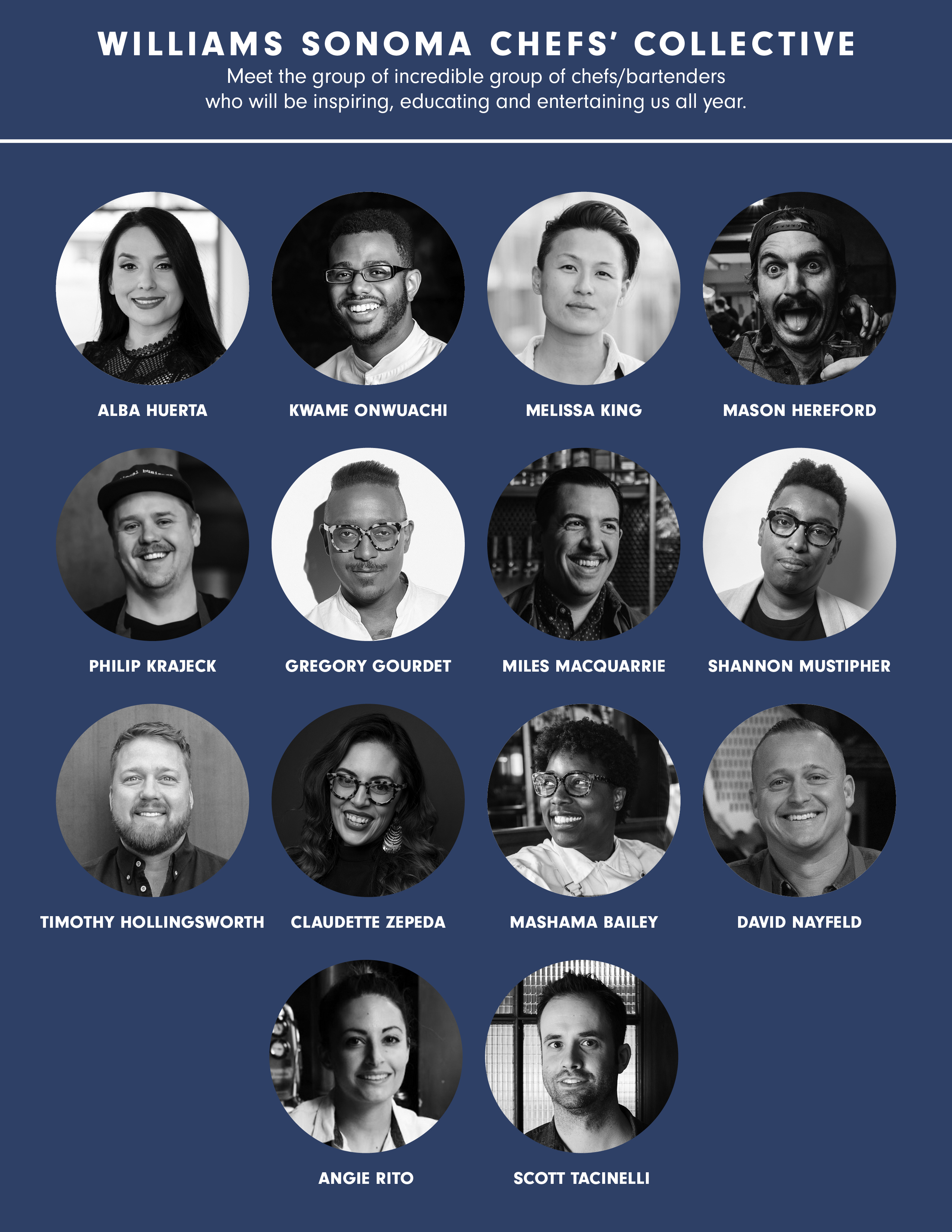 Through the Collective they are giving back to their communities and will provide culinary insights, feedback on product development, testing, testimonials, exclusive content and new recipes.
The 2020 Williams Sonoma Chefs' Collective is celebrating its five year anniversary of the Chefs' Collective, but Williams Sonoma's history as a culinary connector began over sixty years ago, when Chuck Williams introduced home cooks to iconic chefs, like James Beard and Julia Child, and the tools and equipment they used in their professional kitchens. Throughout the years, Williams Sonoma's chefs have served as a voice of authority for the brand about what to cook, how to cook it, and what tools and ingredients should be used.
"For over 60 years Williams Sonoma has been at the forefront of connecting our customers with innovation and expertise in the culinary community," said Williams Sonoma President Ryan Ross. "We feel privileged to bring a group of individuals we admire together in order to share their expertise with our team and to share their insights as to how we can continue to support an industry that is an integral part of our brand's DNA."
The 2020 Williams Sonoma Chefs' Collective members include:
Bay Area native David Nayfeld is the Executive Chef & Co-Owner of the award-winning restaurants Che Fico and Che Fico Alimentari in San Francisco. Nayfeld boasts a venerable restaurant pedigree, having worked alongside some of the most esteemed names in the industry. Nayfeld held positions at Aqua, Joël Robuchon at The Mansion, Cru and Eleven Madison Park. He also received a Michelin Guide The Plate Award – and Che Fico was featured in Bon Appétit as one of the Top 10 Best New Restaurants in America. A powerful culinary voice during the current crisis, Nayfield founded the Family Dinner Fund to help provide meals for those in need.
Mashama Bailey is the award-winning executive chef and partner of the critically acclaimed The Grey and The Grey Market in Savannah, Georgia. Since opening in 2014, The Grey has earned a number of accolades including being named a Food & Wine Restaurant of The Year, one of TIME Magazine's "The World's Greatest Places" and a semifinalist for the James Beard Foundation's Best New Restaurant award, thanks in large part to Mashama's flavorful dishes that highlight regional ingredients. With the premiere of Netflix's Chef's Table Season 6, Mashama became the first African American chef to star on the show. Mashama is the chairwoman of the Edna Lewis Foundation, whose mission is to honor and extend the legacy of Edna Lewis by creating opportunities for African Americans in the fields of cooking, agriculture, food studies, and storytelling. Mashama's book, Black, White and The Grey debuts in 2021.
Claudette Zepeda is the Executive Chef of Alila Marea in San Diego. A James Beard Best Chef West semifinalist, she's a former Top Chef and Top Chef Mexico competitor. Zepeda has been featured in the New York Times, included in Esquire's 2018 Best New Restaurants and recognized by Michelin's 2019 Bib Gourmand list. In support of Feeding America's efforts to raise funds that will help hungry Americans, she has joined Storytellers Project's "LIVE, in Your Home" – group of nationally renowned chefs sharing their personal stories around food with USA TODAY.
Shannon Mustipher is an independent spirits consultant with a strong focus on rum. Her passion for education is conveyed through Women Leading Rum, a cane spirit-centric professional development organization she co-founded – and Women Who Tiki, a pop-up tropical cocktail series celebrating talented female bartenders across the country. Earlier this year, Mustipher released her first cocktail book, Tiki: Modern Tropical Cocktails, an essential guide to the ultimate rum and Tiki classics which is nominated for an IACP award.
She is also the recipient of the Tales of The Cocktail Pioneer Award for 2020, as part of her induction into their Dame Hall of Fame. Mustipher launched Glady's Caribbean in Brooklyn, where her tiki drinks received rave reviews.
Alba Huerta is a bartender turned bar owner/writer – and one of the country's most celebrated mixologists. At her Houston bar, Julep, Huerta serves up her own Southern-inspired craft cocktails. In 2018, Huerta released her first cocktail book, Julep. She was named Imbibe's 2013 bartender of the year, one of Food & Wine's top 10 mixologists, and Texas Monthly's 2015 best bartender in Texas. Huerta is part of Full Hands In, Full Hands Out, a group working to help lead recovery efforts for Bar Owners. She's also a long-time supporter of No Kid Hungry and served as bar director for Taste of the Nation, Houston.
Miles Macquarrie is the co-owner and bar manager at Kimball House in Decatur, Georgia. A nationally celebrated mixologist, he worked his way through the Atlanta cocktail scene, spending time behind the bar of Holeman & Finch Public House and Leon's Full Service. Famous for his passion and technique, he culls from local traditions of the Southeast, including mixing his own house-made bitters. Macquarrie has been named Rising Star Mixologist and featured in both Imbibe and Food & Wine. In addition to professional accolades, he has developed a cult following among industry and civilian tipplers alike.
Kwame Onwuachi is a former Top Chef contestant based in Washington, D.C. A James Beard Award winner, he was named Esquire's Chef of the Year, one of Food & Wine's Best New Chefs in 2019, and a 30 Under 30 honoree by both Zagat and Forbes. Onwuachi also co-wrote Notes from a Young Black Chef: A Memoir, which received a 2019 Goodreads Choice Award nomination for Best Food & Cookbooks. He has partnered with the Bronx Community Relief Effort to feed healthcare workers, first responders and students in his hometown – and is an avid supporter of the Independent Restaurant Coalition.
Timothy Hollingsworth is a restaurateur and winner of Netflix's cooking competition show, The Final Table. Formerly the Chef de Cuisine at Thomas Keller's The French Laundry, he later opened his own L.A. restaurant, Otium. This fall, he'll open his new San Francisco restaurant, All This Time. Hollingsworth has won multiple awards, including James Beard Foundation's Rising Chef of the Year Award, the S.F. Chronicle's Rising Star Chef Award – and placed 6th in the Bocuse d'Or. He has also joined with Ask Chefs Anything to raise funds for immigrant workers in service industries affected by the current global situation.
Gregory Gourdet is a chef and television personality known for being the runner-up on Bravo's Top Chef Season 12 – and is currently competing on the current Top Chef All-Stars Season 17. A three-time James Beard Award semifinalist and native New Yorker, he honed his culinary skills in celebrity chef Jean-Georges Vongerichten's restaurant dynasty. In 2010, he became Executive Chef at Portland's Departure, gaining praise for his innovative dishes and taking on a key role in the local culinary scene. Gourdet's first cookbook, Everyone's Table: Global Recipes for Modern Health, is slated to come out in Spring 2021.
Melissa King is a chef and television personality who was a finalist on Bravo's Top Chef Season 12 – and is competing on this season's Top Chef All-Stars Season 17. She has been recognized as one of the best female chefs in San Francisco, a 40 Under 40: Rising Star – and was co-host of the James Beard-nominated special "Taste Buds: Chefsgiving." King also helmed several legendary Michelin-starred kitchens in San Francisco. As a proud Asian-American and queer woman, she works passionately with nonprofit organizations and LGBTQI charities, including The Human Rights Campaign and Tegan and Sara Foundation.
Husband-and-wife team Scott Tacinelli and Angie Rito are chefs/owners of Don Angie in NYC. They're known for refined Italian-American dishes, which have earned them two-star reviews from The New York Times and Eater NY. Most recently, Don Angie was named one of Esquire's Best New Restaurants in America. The duo was among Zagat's 13-under-the-radar-chefs-to-watch in NYC and received a 2019 James Beard Award nomination for Best Chef New York City. They're now partnering with Ask Chefs Anything to raise funds for immigrant workers in service industries affected by the current global situation.
Phil Krajeck is a chef celebrated for his original work at some of the world's best restaurants. As Chef de Cuisine at the Water Color Inn & Resort's Fish Out of Water in Santa Rosa Beach, Florida, he earned four James Beard Award nominations. Later, he opened the critically acclaimed Rolf & Daughters in Nashville, which earned "Best New Restaurant" nods from Esquire and Bon Appétit, as well as a Kentucky-Tennessee Rising Stars Award. To support the local community, Krajeck has teamed up with the CEO of Shearwater Health in Nashville, delivering weekly meals to the Vanderbilt University Medical Center staff.
Mason Hereford is a chef best known for his popular New Orleans sandwich shop, Turkey and the Wolf, which Bon Appétit Magazine named America's Best New Restaurant. He's also a 2020 James Beard Award finalist for Best Chef. Hereford developed his passion for creative cooking with restaurant jobs around the country, including San Francisco and Charleston. He later moved back to New Orleans, working as Chef de Cuisine at Coquette and Sweet Olive – opening Turkey and the Wolf in 2016. Hereford has now teamed up with Duke's Dishes for Donations in support of the Southern Smoke Foundation's Emergency Relief Fund.
Food Waste Furniture
M​odel No.​, the on-demand custom furnishings company, today announced the launch of their sustainable home furnishings line after over a year of perfecting the supply chain and manufacturing process, ethically sourcing materials and partners, and deploying its proprietary design process to deliver the ultimate upcycled collection.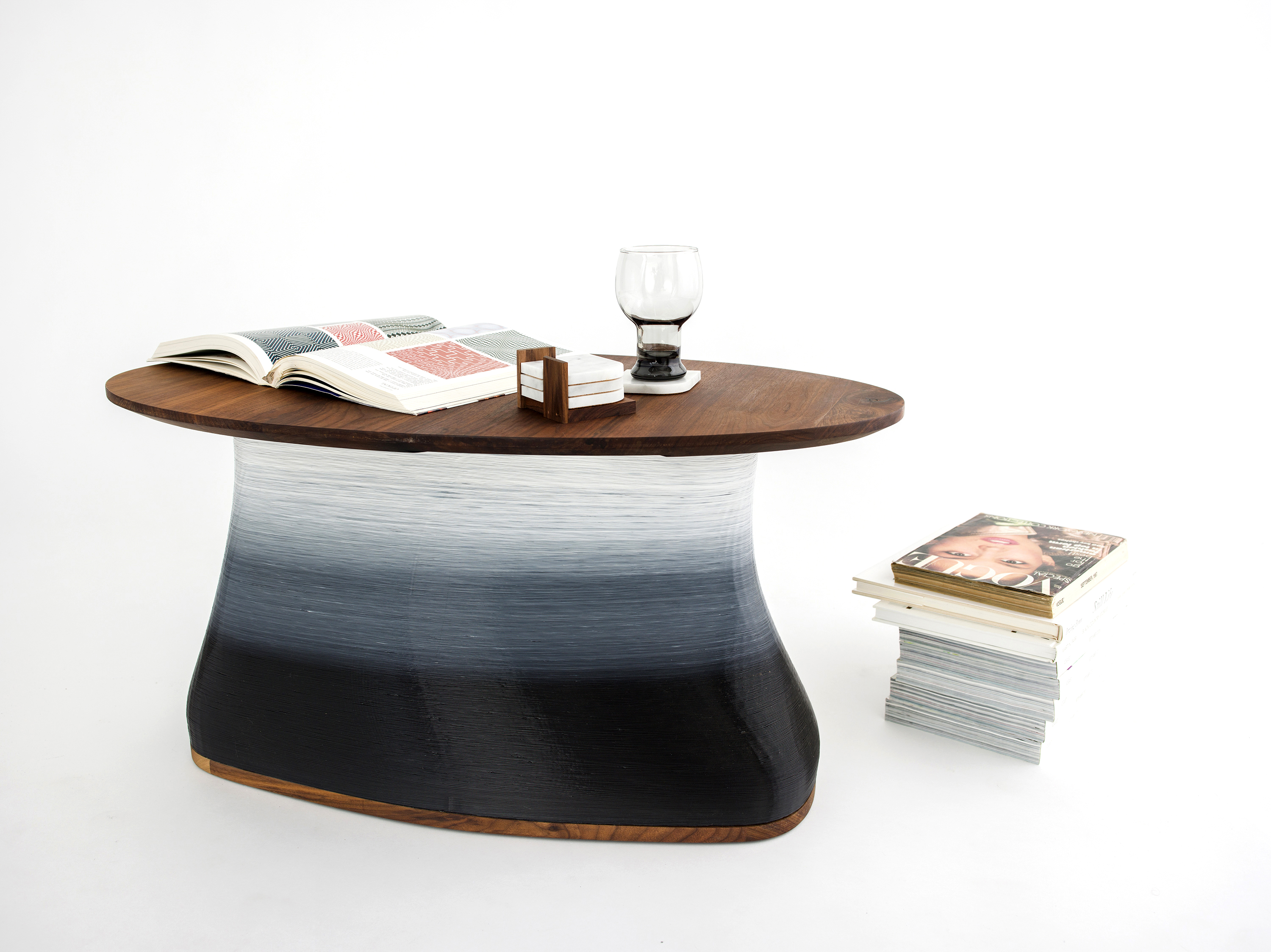 Innovation in the furniture business has remained stagnant while consumer and environmental needs have changed. Model No. caters to today's consumer's desires for quality and accessible products that are responsibly-made. The company's cutting-edge approach to producing furniture serves as the first home products model to prioritize technology, customer experience, design and environmental integrity within the furniture industry.
"Buying furniture from mass-market brands' 'one-size fits all' approach is painful and fails to take into consideration the environmental needs of eco-conscious consumers, said Phillip Raub, CEO of Model No. "By modernizing the design and manufacturing process, we provide consumers with tools to easily customize furniture on-demand in a matter of weeks using materials that are 100-percent renewable."
Through the adoption of 3D-printing technology using agricultural waste from corn husks, sugar cane and sugar beet as materials, Model No. minimizes carbon emissions and toxic byproducts, making the company's home collection the largest eco-friendly furnishing offering for today's conscious consumer.