What's on the Menu? — January 6, 2023
3 Min Read
In this column, Modern Restaurant Management (MRM) magazine looks at newly introduced menu items from top brands.
Green January
Sweetgreen launched Green January, an opportunity for customers to jumpstart a healthy routine in the new year through real, fresh food. Offered exclusively through the sweetgreen app and website through January 18, Green January empowers users to implement more feel-good routines in the new year, by inviting them to try sweetgreen's menu items to unlock special rewards. To launch the campaign, the company tapped Melissa Wood-Tepperberg, founder of Melissa Wood Health (MWH) and sweetgreen fan, to speak to customers about how implementing small, healthy habits each day can better fuel your mind and body.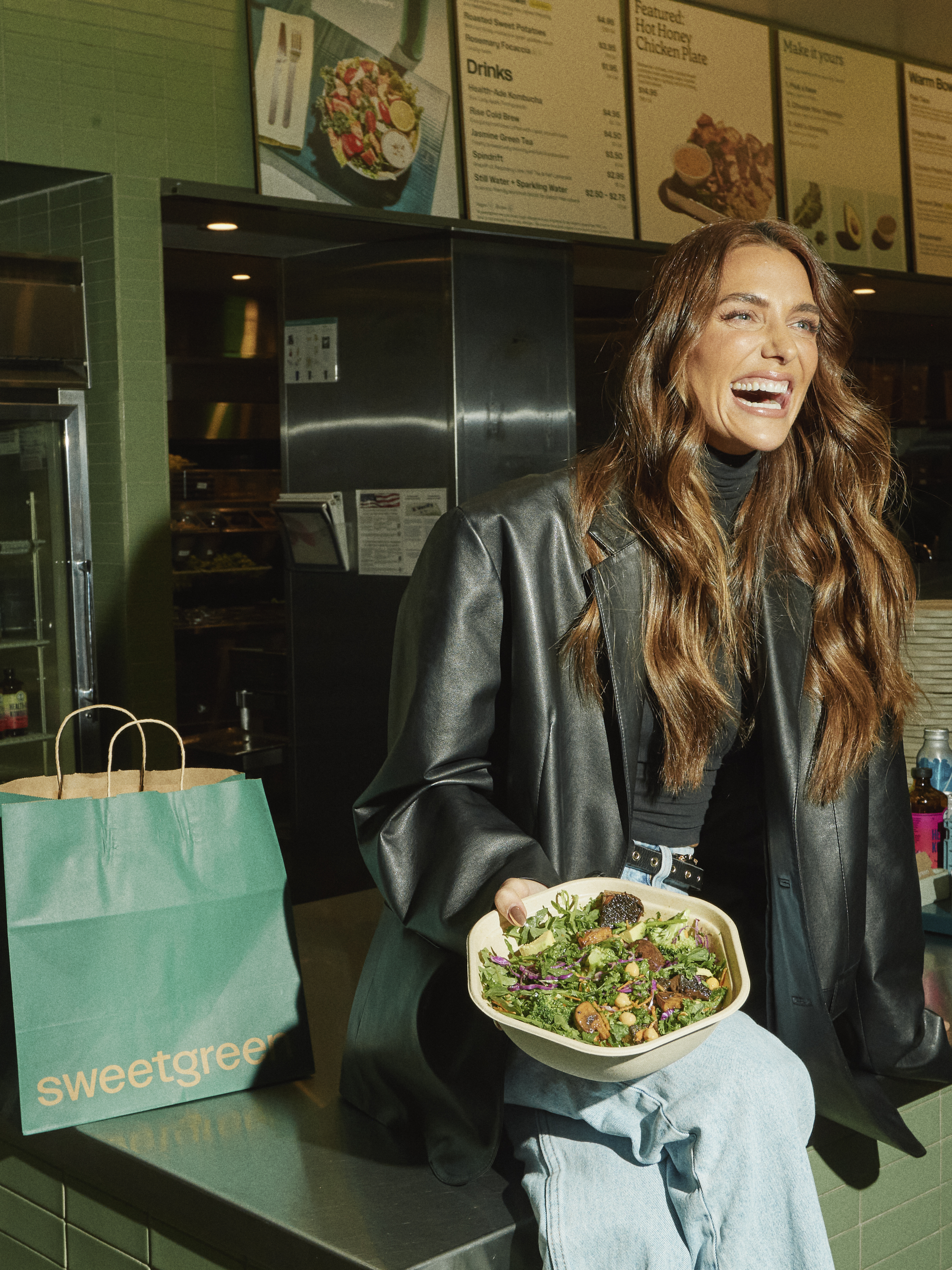 She worked with sweetgreen's culinary team to create a custom bowl designed to kick off Green January with hearty and whole ingredients. Joining the digital menu for a limited time, the Melissa Wood Health Bowl features a base of arugula and kale, topped with chickpeas, carrots, cabbage, onions, broccoli, warm portobello mix, avocado, chili flakes, a drizzle of pesto dressing and a lemon squeeze. The bowl will be available to order exclusively through the brand's website or sweetgreen app for delivery and pick-up during Green January.
Under $2 Craves
SONIC® Drive-In is introducing a new Under $2 Craves menu. Available at SONIC locations nationwide, the new menu features classic SONIC favorites including the Jr. Cheeseburger and FRITOS® Chili Cheese Jr. Wrap, along with new Sweet Minis sundae treats.
The Under $2 Craves menu is available at participating locations through March 26, while supplies last.
Savory and Sweet
Cowboy Chicken starts off the new year with splashes of savory and sweet as it introduces new menu items available through March 12. Guests can now choose from two new varieties of enchiladas—tender brisket and zesty chicken tinga (and complete their meals with peach tea and the return of freshly baked peach cobbler.
Ghost Pepper
Popeyes® is kicking off the new year with flavor, bringing Ghost Pepper Wings back to menus nationwide, for a limited time only. Popeyes is also bringing the Blueberry Lemon Pie and a Strawberry Cheesecake cup back for those who crave a little sweetness.
Golden Menu
Peet's Coffee's Golden collection returns with a Golden Caffe Latte, Golden Chai Latte, and new Golden Cold Brew Oat Latte, all featuring turmeric, ginger, and honey flavors. If you've only thought of Peet's Coffee for breakfast, think again. The new menu introduces Peet's savory Toasted Caprese Sandwich with basil pesto for all day enjoyment. The golden beverages are a top selling Peet's offering each winter.
Craving Discounts
White Castle is kicking off 2023 with a flurry of specials and deals designed to keep Cravers' stomachs and wallets, full.
Here are the offers and deals scheduled to run in January, February and March.
Special Offers (no coupons necessary)
| | | |
| --- | --- | --- |
| Occasion | Offer | Date |
| The Big Game | $4 off any Crave Case of 30 Sliders | Feb. 12 |
| White Castle's 102nd Birthday | Free Dessert on a Stick (No purchase necessary) | March 10 |
| College Basketball Bracket Chaos | $3 off any Crave Clutch of 20 Sliders | March 14 – April 3 |
| St. Patrick's Day | Buy any 2 Sliders get 2 Free | March 17 |
Special Offers (available with coupons on White Castle's social media and/or website)
| | | |
| --- | --- | --- |
| National Cheese Lovers Day | $1 off any size Mozzarella Cheese Sticks | Jan. 20 – 23 |
| National Hug Day | BOGO Combo #1-6 or Breakfast Combo | Jan. 21 – 24 |
Offers for Craver Nation Members (available through the White Castle app)
| | | |
| --- | --- | --- |
| Order type | Offer | Dates |
| At Castle | BOGO Free Sloppy Joe, Smoky Joe, or Spicy Joe Slider (Excluding Orlando) | Through Feb. 5 or while supplies last |
| At Castle | $1 off any size Mac and Cheese Nibblers | Through Feb. 5 or while supplies last |
| At Castle | 2 Breakfast Sliders for $2 (5 a.m. – 10 a.m.) | Through Jan. 31 |
| At Castle | $2 5-piece Cheese Stick | Through Jan. 31 |
| At Castle | Free Sack of Fries with Purchase of a Crave Clutch | Through Jan. 31 |
| At Castle | $2 off Breakfast Slider Combos (5 a.m. – 10 a.m.) | Feb. 1– 28 |
| Mobile | Late Night: $1 Sack of Fries (9 p.m. – 3 a.m.) | Feb. 1 – 28 |
| Mobile | 20% Off All Mobile Orders | Feb. 10 – 12 |
A Whole New Frozen Yogurt
Aladdin the Musical and 16 Handles are keeping the magic alive this year by celebrating a new collaborative flavor launch this January. Introducing Aladdin's Three Berry Magical Wishes, a limited-edition artisan frozen yogurt with a purple swirl!
Additionally, 16 Handles will be launching an Instagram giveaway on January 9 to win a date night that includes Broadway show tickets and $250 in 16 Handles' gift cards.
In past years, 16 Handles has also collaborated with the Tony-Award winning musical, Dear Evan Hansen to launch the Blue Raspberry Sorbet in honor of the show's last summer on Broadway. Partnering with Aladdin the Musical this year is sure to be another hit with New York's Broadway fans.
Pretzel Pub
The Habit Burger Grill launched their limited-time-only (LTO) Pretzel Pub Charburger. After it was successfully test-marketed in California back in July 2022, the Pretzel Pub Charburger is now available nationwide at participating restaurants. The LTO is only available through February 21.