Virtual Acceleration, Raising the Bar and Insult Monitor
26 Min Read By MRM Staff
This edition of MRM News Bites features a double dose from US Foods, SpotOn Transact, DoorDash Kitchens, Virtual Restaurant Consulting, Tripleseat and Gather, wagamama, Toast, The Gluten Intolerance Group, Instawork and StaffMate Online, Procurant and Yellofin, Sift, 7shifts, ParTech, Revel Systems and Como, Kabbage, Bluecrew and Cuboh.
US Foods to Acquire Smart Foodservice
US Foods Holding Corp.entered into a definitive agreement to acquire Smart Foodservice Warehouse Stores from funds managed by affiliates of Apollo Global Management, Inc. (NYSE: APO) (the "Apollo Funds") for $970 million in cash. Smart Foodservice operates 70 small-format cash and carry stores across California, Washington, Oregon, Idaho, Nevada, Utah and Montana that serve small and mid-sized restaurants and other food business customers with a broad assortment of products. Founded in 1955 and headquartered in the greater Portland, Oregon area, Smart Foodservice employs approximately 900 associates. Smart Foodservice had 2019 revenues of approximately $1.1 billion and approximately $85 million in Adjusted EBITDA (including standalone cost estimates).
"As we continue to expand our multi-channel strategy, we know customers, particularly independent restaurants, increasingly use cash and carry as a convenient, cost-effective purchasing option," said US Foods chairman and CEO Pietro Satriano. "With an established footprint and a consistent record of profitable growth, Smart Foodservice will complement our CHEF'STORE cash and carry model and provide a platform to significantly accelerate our presence in this attractive, growing channel."
Derek Jones, President of Smart Foodservice, commented, "The management team at Smart Foodservice very much looks forward to working with the team at US Foods in accelerating our growth in the attractive cash and carry foodservice market. US Foods is an ideal partner for Smart Foodservice and we are excited about the synergistic and strategic benefits of the combination."
Andrew Jhawar, Senior Partner of Apollo and Head of the Consumer & Retail industry group, added, "We are pleased that Smart Foodservice will be able to thrive with a strong complementary partner in US Foods. We would like to thank Derek Jones and all of the employees at Smart Foodservice for their dedication in building a highly differentiated business in the cash and carry industry, and we know the company will be in great hands with its new owners."
The transaction announced today excludes the Smart & Final retail grocery business, which was separated from Smart Foodservice prior to the execution of the definitive agreement.
US Foods will finance the acquisition primarily with $700 million in fully committed financing from Citigroup and Bank of America and will fund the balance of the purchase price through its existing liquidity resources. At the closing of the acquisition, US Foods' pro forma net leverage is expected to be approximately 4.0x reducing to approximately 3.0x by the end of fiscal 2021. After closing, Smart Foodservice will operate as a separate operating unit within US Foods, with minimal integration required. As a result, this transaction is not expected to have any material impact on the ongoing integration of the Food Group business, which remains on track.
The acquisition is subject to regulatory approval and other customary closing conditions.
US Foods Springs into Helping Bars and Grills
In other news, US Foods launched its Spring Scoop, "Raising the Bar: The Classics – Celebrated and Elevated." The 25th edition of Scoop features products designed to help bar-and-grill operators easily get creative and innovate with their menus, with elevated, upsell-worthy versions of their traditional bar-and-grill fare.
As modern diners seek bolder flavors, new menu experiences and flexible dietary substitutions, adding new items to the menu and elevating the classics with on-trend ingredients is critical to maintaining a competitive advantage. In fact, 54 percent of diners consider new menu items important to their decision when selecting a restaurant, according to a recent US Foods survey.* The majority of fast-casual and fine dining operators are meeting this challenge head-on by adding new offerings monthly,* driving increased competition with bar-and-grill operators.
"Casual dining growth, including bar-and-grill, has not kept up with the competition of fast casual or fine dining so it's more important than ever for neighborhood bar-and-grill operators to take a fresh look at their menu," said Stacey Kinkaid, vice president, product development and innovation, US Foods. "With Spring Scoop, we're making it easy for bar-and-grill operators to update their menu with new twists to their tried-and-true offerings that will appeal to both loyal and new customers. We're also supporting operators with the right tools to help front-of-house staff sell new menu items and deliver the highest-quality experience every day."
Spring Scoop highlights include:
Elevated, Upsell-Worthy Bar-and-Grill Favorites
Chef's Line® All Natural** Seasoned Prime Rib Steak Burger: With six ounces of whole muscle prime rib, this burger brings an elevated burger experience regulars will consider their new favorite. Top it with Monarch® Sliced Pickled Red Onion for an extra kick and serve it with a side of Monarch® Rosemary Seasoned Fries for the ultimate burger and fries combo.
Hilltop Hearth® Premium Pimento Cheese Stuffed Pretzel Knot: To create this crave-worthy appetizer, the pretzel dough is hand-twisted into a knot and filled with creamy pimento cheese, which combines cream cheese, pimento peppers and cheddar cheese. It can be served with signature dips or used as a slider bun for a sandwich.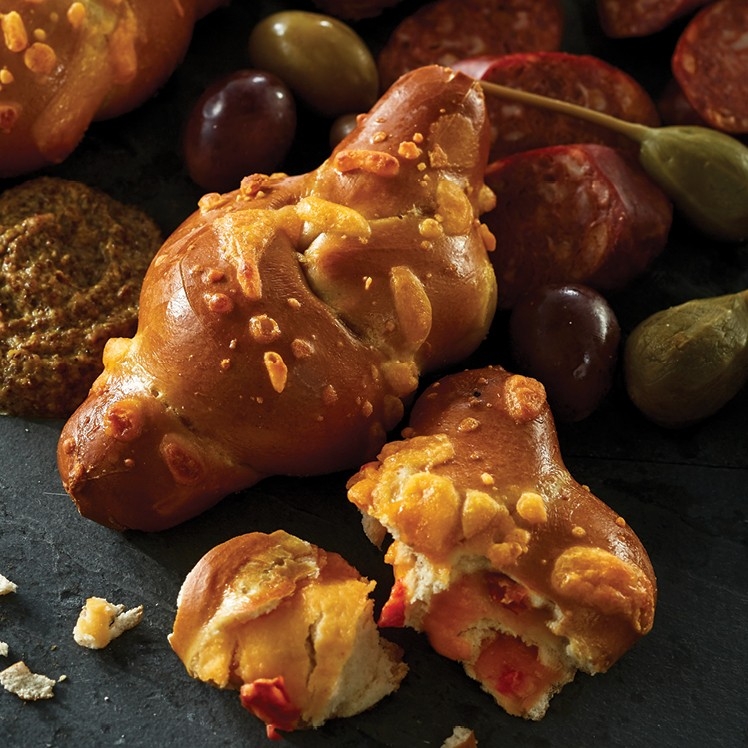 Innovative Experiences
Devonshire® Bomboloni: Produced in Italy and par-fried, these fluffy doughnuts can be used in a variety of applications such as sweet, savory or filled. Pipe in jam or cream, and dust with powdered sugar, or split and use it as a bun for a burger, topped with Metro Deli® Uncured Bacon Jam.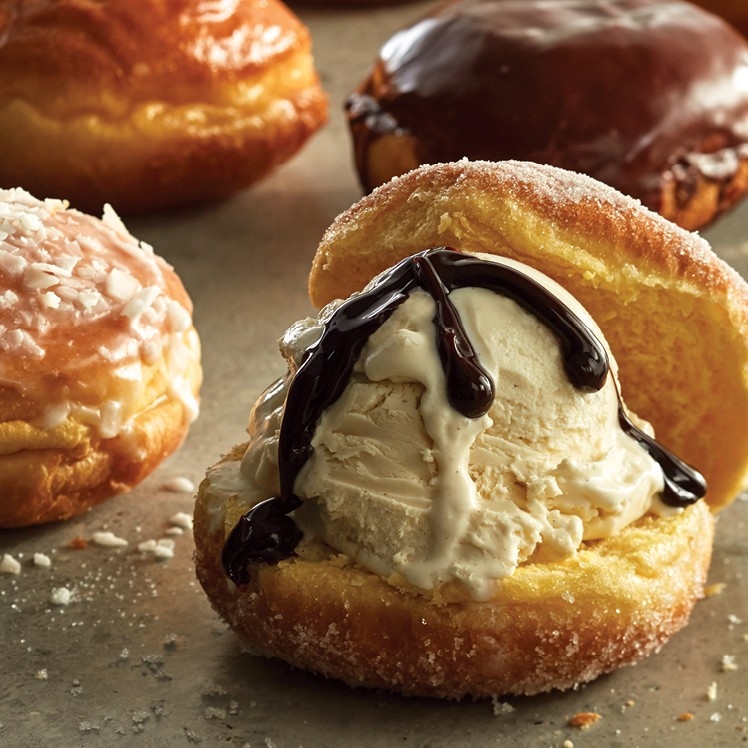 Chef's Line ® All Natural** Pulled Uncured Bacon: Made from Applewood-smoked pork belly, this savory product offers diners an all-new bacon eating experience. It can easily be substituted wherever traditional bacon is used or show up in unexpected places, such as a delicious topping on a pizza made with Chef's Line® Gluten Free Italian Pizza Crust.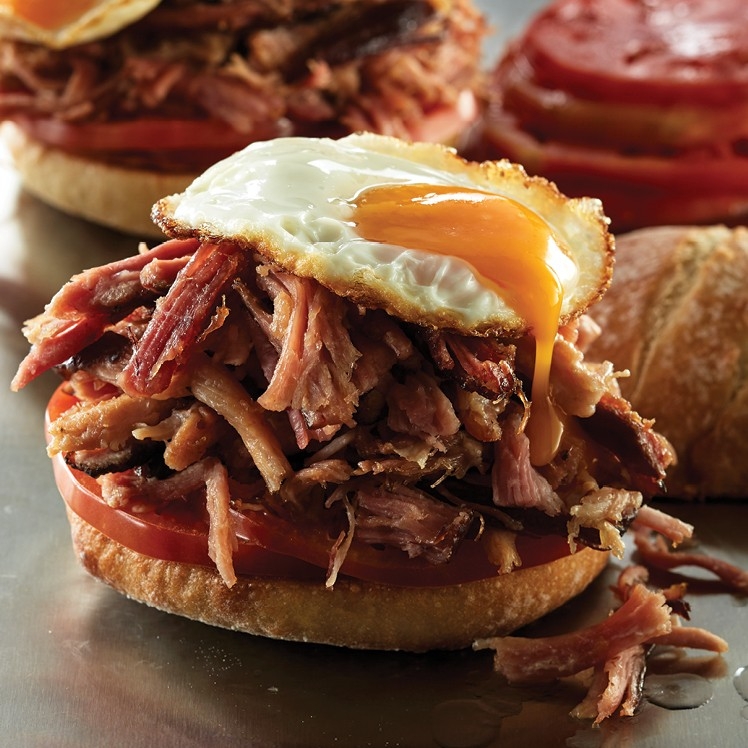 Plant-Forward Offerings
Molly's Kitchen® Plant-Based Burger Patty: This vegan, plant-based burger is the perfect menu option for diners with flexible diets looking to reduce how much meat they eat. It is made with a blend of peas, fava beans and wheat, instead of soy. The four-ounce patty delivers 23 grams of protein, with a size and weight similar to typical beef burgers. With plant-based burger offerings growing more than 300% on U.S. restaurant menus in the last year,* offering meatless alternatives is not only a tasty addition to the menu, but also a sound business move.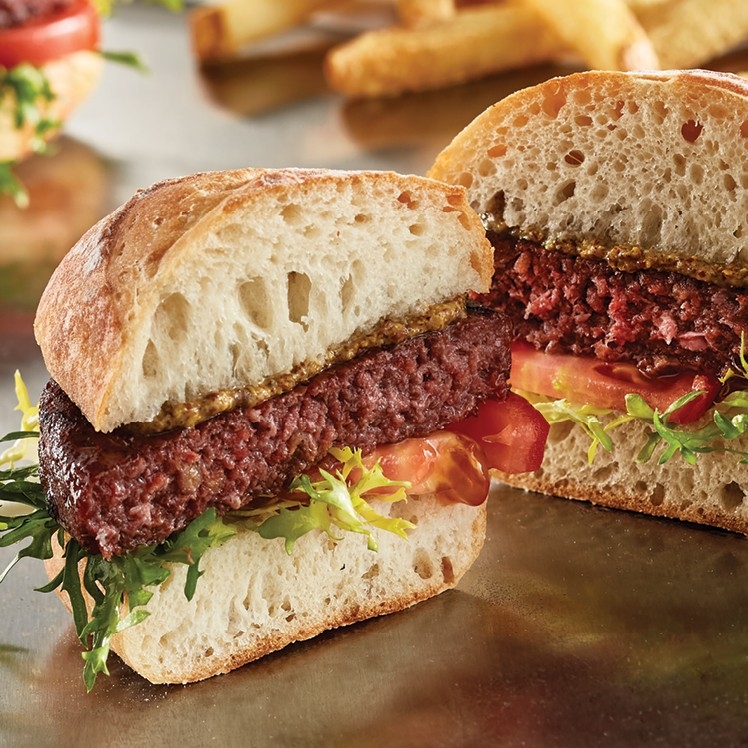 Chef's Line® Gluten-Free Quinoa, Green Chickpea, Kale and Edamame Blend: This innovative blend features bright green chickpeas, kale and edamame, all minimally seasoned and pre-cooked to cut down on prep time. The fiber- and protein-rich combo is also vegan and gluten-free certified.
Tools to Simplify Staff Training
According to a US Foods survey, over 50 percent of US Foods restaurant operators said their trained servers and staff play a direct role in effectively increasing check averages in their business.* To make this role easier, US Foods is introducing new enhancements to its Tipping Point program, specifically designed to help operators introduce new menu items and train staff on how to more effectively drive sales for Scoop products on the menu.
The new Tipping Point resources include server tip cards, back-of-house posters and 30-second videos for every Scoop item included in Tipping Point. In addition to product-specific resources, Tipping Point includes e-Learning and training materials to support both restaurant managers and servers. Beyond just retaining information, US Foods knows ongoing training and reinforcing best practices can improve employee performance and boost morale, which helps create a higher-quality guest experience and leads to increased revenue.
SpotOn Secures $50M Funding
SpotOn Transact, Inc., top photo, announced $50 million in Series B funding. The round includes 01 Advisors, an investment and advisory firm founded by Twitter's former CEO Dick Costolo, former COO Adam Bain and former Corporate Development and Investor Relations executive David Rivinus, as well as returning investors Dragoneer Investment Group, Franklin Templeton and EPIQ Capital Group. This new funding follows a year in which SpotOn increased its revenue by over 150 percent. The company has continued that momentum in 2020 by adding over 5,000 clients already.
Focused on empowering small- and medium-sized businesses (SMBs) by providing enterprise-level solutions at affordable prices, the SpotOn ecosystem goes way beyond traditional payment processing and point-of-sale (POS) software. SpotOn integrates payments capabilities with POS and software tools to create customized, end-to-end solutions to fit any type of business. These include marketing, website development, appointment scheduling, digital loyalty, review management, and both retail and restaurant POS solutions.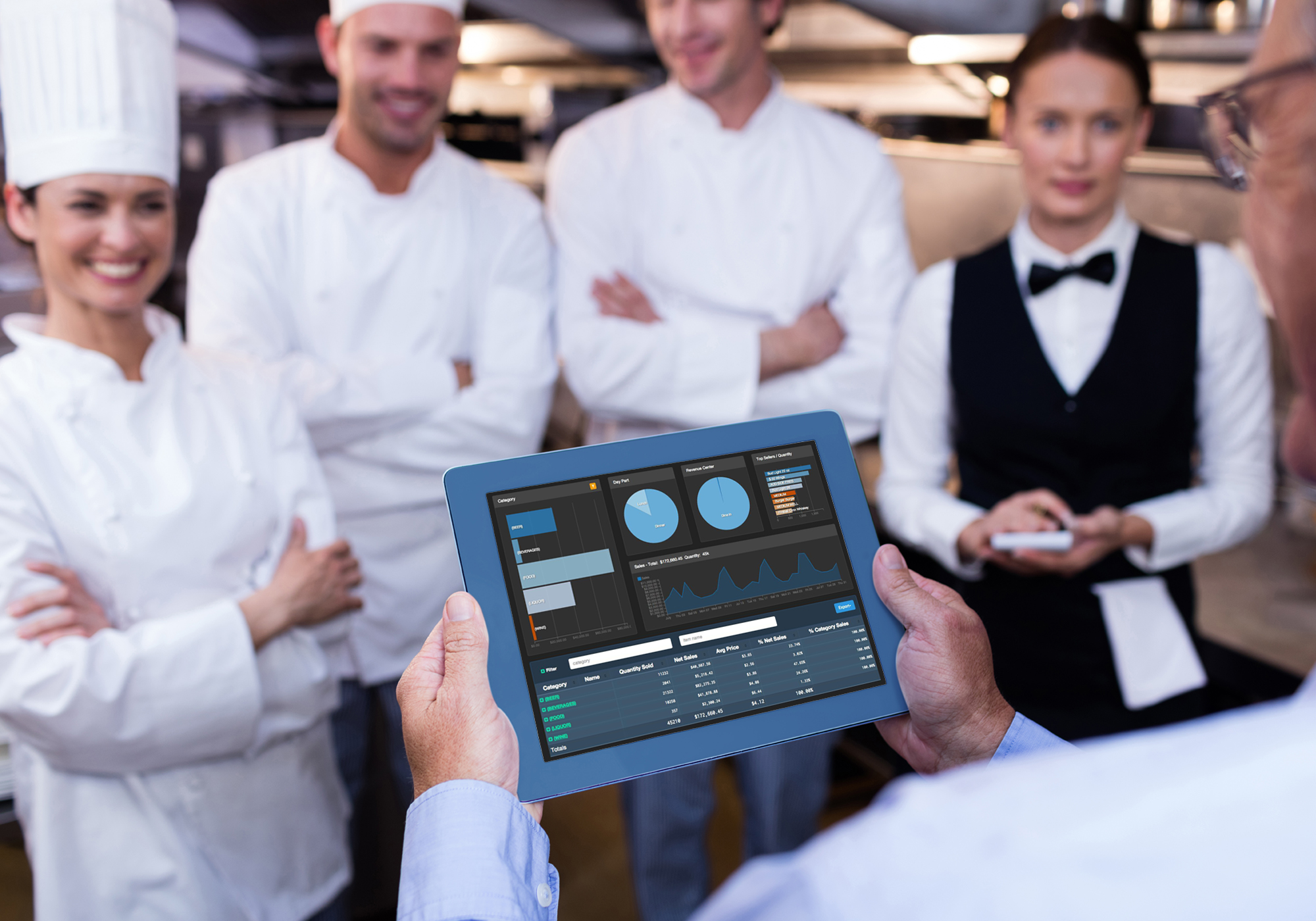 "There are companies that build great products, and there are companies that build great sales teams, but it's rare to find an organization that can do both," said Dick Costolo, Managing Partner and Co-Founder of 01 Advisors. "SpotOn has proven an unwavering commitment to building products that matter and getting them into the hands of businesses nationwide."
The $50 million in funding will be used to continue SpotOn's investment into product development building solutions for specific verticals. This strategy builds on the tremendous success the company had this past year focusing on the food and beverage industry. SpotOn recently announced its Restaurant Advisory Board aimed at harnessing the expertise of world-class restaurateurs and has tripled the development team to further enhance the SpotOn Restaurant solution.
"Businesses need help navigating the digital shift in commerce, whether that's utilizing new payment methods, leveraging actionable data or taking advantage of new mediums to communicate with their customers," stated Zach Hyman, Co-Founder of SpotOn. "Business owners are rapidly selecting SpotOn as their go-to technology partner, and we're excited to continue building SpotOn into a household name within the business community and beyond."
SpotOn is headquartered in San Francisco with expanding product, technology and operations teams in Chicago, Detroit and Denver, as well as newly opened offices in Mexico City, Mexico and Krakow, Poland.
Brands Join DDK
DoorDash said two San Francisco homegrown brands, Italian Homemade and RT Rotisserie, are joining DoorDash Kitchens (DDK), Consumers in seven markets – Palo Alto, Redwood City, Menlo Park, Atherton, San Carlos, Belmont, and Woodside – can now, for the first time, enjoy RT Rotisserie's delicious wraps, rice bowls and rotisserie chicken, and Italian Homemade's fresh egg pasta and signature dish, Piadina, from the comfort of their homes.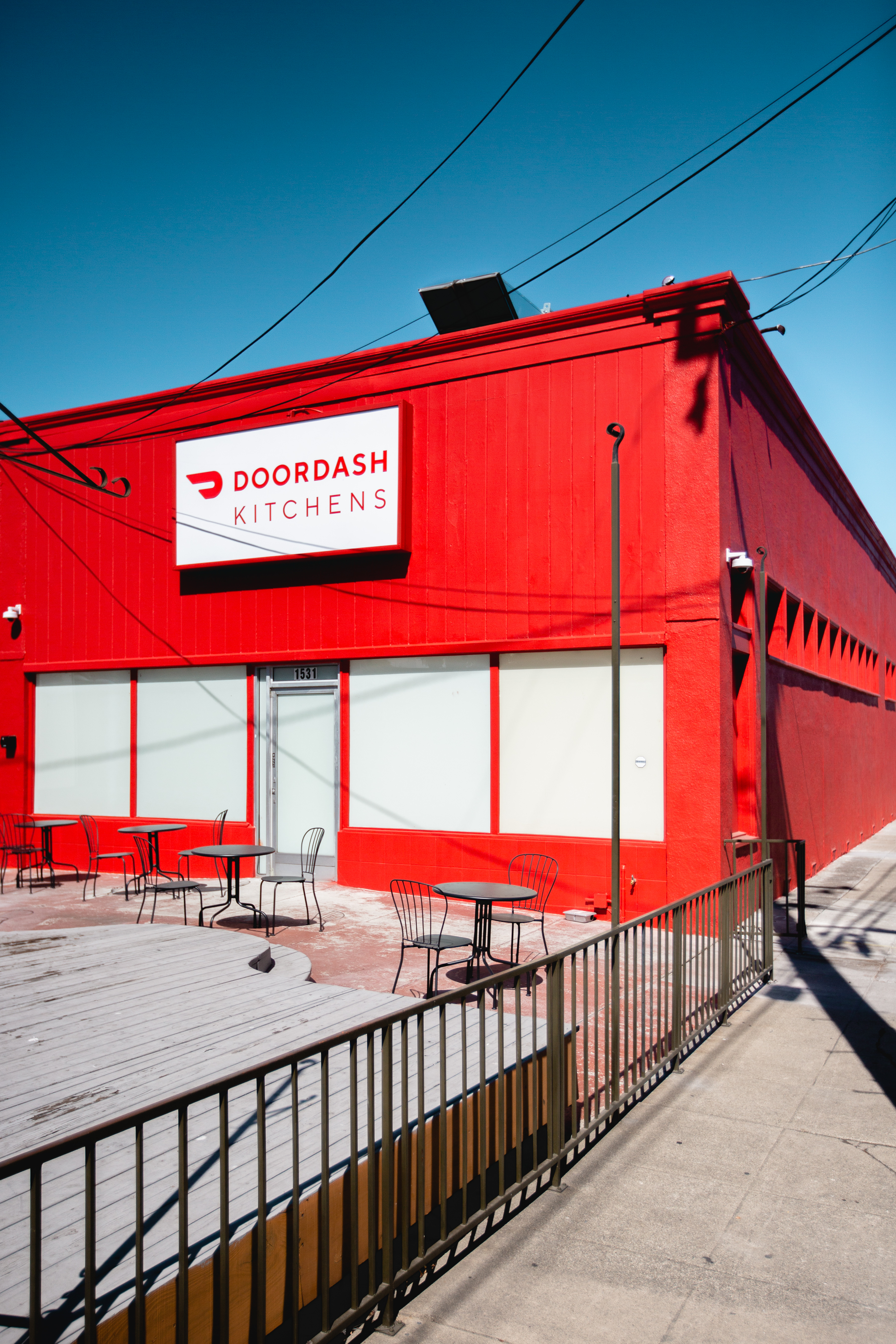 Launched in October 2019, DDK is DoorDash's first shared commissary kitchen based in Redwood City with multiple restaurants under one roof. DDK currently houses national and locally-founded favorites like Chick-fil-A, The Halal Guys, Humphry Slocombe and Rooster & Rice.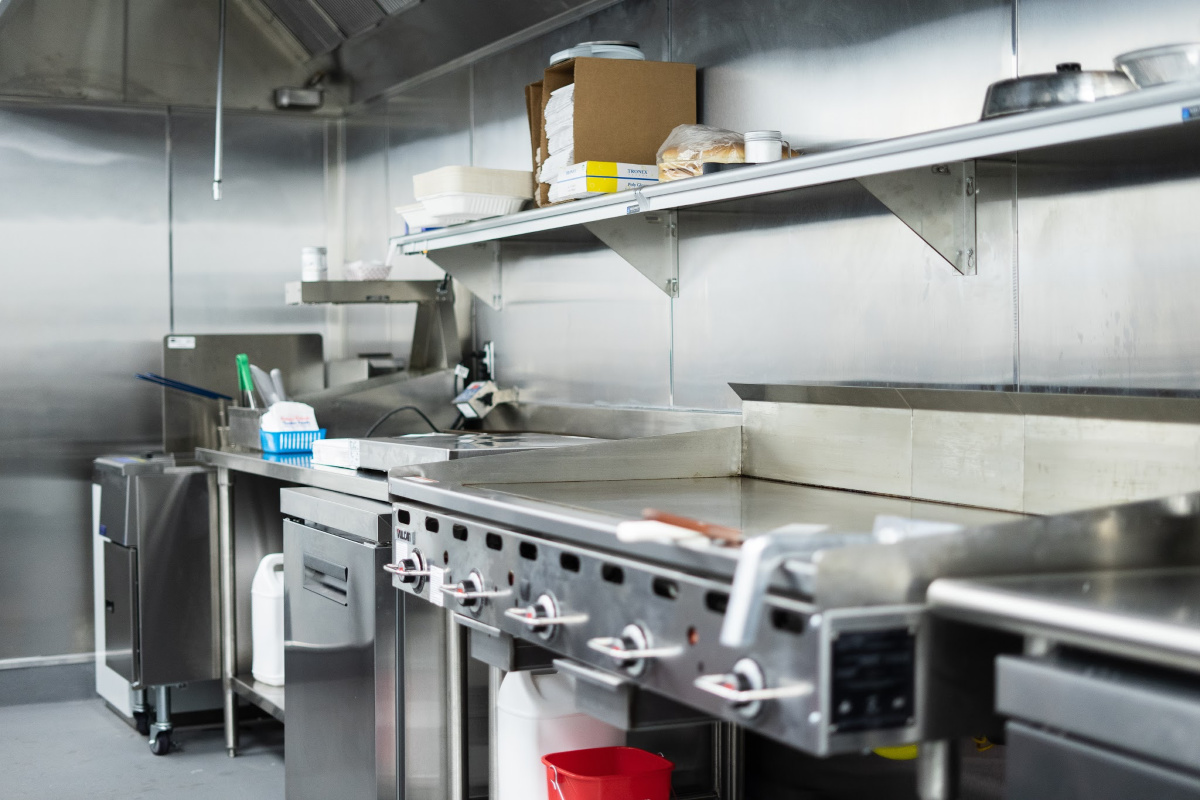 As both Bay Area restaurants continue their strategic expansion beyond San Francisco, DDK presents an economical way to test new markets with an emphasis on strengthening and growing their off-premise channels. DoorDash has been highly collaborative with both RT and Italian Homemade, designing the spaces together to fit both of their needs.
As the company kicks off a year of expansion with sights set on opening brick and mortar stores in LA and Chicago, DDK provides a way to expand the brand in a new market close to their hometown without the typical associated overhead costs and to expand their catering business.
Two-Hens Growth Fueled by Accelerator Program
With nearly 60 percent of all restaurant food now consumed off premise, many diners clearly prefer to eat at home, and restaurants that don't implement a successful delivery strategy face a major threat to their profitability, and even survival. This is especially concerning for single unit independent restaurants which represent more than 70% of the one-million plus restaurant locations in the U.S. These restaurateurs often lack the resources and knowledge to successfully compete against the large chains in the delivery market.
The Virtual Restaurant Accelerator™ developed by Virtual Restaurant Consulting (VRC), solves this problem by offering a license for a TWO HENS delivery-only location. TWO HENS is a specialty delivery-only brand offering all-day breakfast prepared in scratch kitchens serving farm fresh eggs, the finest quality fresh produce, breads, meats, and sustainable fair-trade coffee.
The TWO HENS license includes a complete package of 'done-for-you' services:
Creation of a custom website and social media pages
Set up and launch of each TWO HENS on third-party delivery platforms
Six months of professional social media marketing and promotions management
A comprehensive training program
Alan Moore, senior partner at VRC, explains the momentum and necessity behind the Virtual Restaurant Accelerator™ and the delivery-only TWO HENS concept. "On top of rising costs, labor shortages, stifling regulations, and brutal competition, independent restaurants are facing a growing shift towards off-premise dining," states Moore. "By offering a traditional restaurant license for one of our successful delivery-only brands combined with the added support of a package of professional consulting services, we allow restaurateurs to focus on cooking during the critical launch period of their new business, while we manage everything else."
Currently, 40 TWO HENS locations are under development on the West Coast with plans to open another 500 locations across the US over the next 18 months.
"Understanding that cash flow is a major issue for most independent restaurateurs we removed that obstacle by allowing our customers to get started from just $249 rather than the tens or hundreds of thousands it costs to launch most restaurants or buy a franchise."
The TWO HENS monthly license fee is $249. Each licensee makes a one-time marketing contribution of $199 towards the restaurant launch and gives VRC a temporary 18 percent split of sales during the six months of professional services. The Accelerator™ has no minimum capital requirements, upfront investments, monthly marketing fees, or other charges.
Tripleseat and Gather Merge
Tripleseat announced an acquisition by Vista Equity Partners. Through the acquisition, Gather, already owned by Vista, will be merged with Tripleseat. The merger will bring together the sales and event management platforms of Tripleseat and Gather with software solutions designed to streamline and simplify event booking and management.
The combined company will operate under the Tripleseat brand. Jonathan Morse, Tripleseat's Co-founder and CEO, has been named CEO of the combined business. Nicholas Miller, Cofounder and CEO of Gather, will assume the role of Board Advisor and work with the management team through the transition to a single company. The headquarters for the combined company will be in Concord, Massachusetts with a significant office presence in Gather's former headquarters in Atlanta, Georgia.
"By merging the two companies, we will now have the opportunity to create even greater value for the thousands of event and sales operators that use Tripleseat and Gather applications every day," said Tripleseat CEO Jonathan Morse. "We are excited to join forces with the Gather team, who share our belief in the immense opportunity to utilize technology solutions to transform the way events are booked and managed."

The merger is supported by an investment from Vista's Endeavor Fund, which focuses on accelerating the success of high-growth enterprise software, data and technology-enabled businesses, and Enlightened Hospitality Investments, the growth equity fund affiliated with Danny Meyer's Union Square Hospitality Group.
"Today's restaurants, hotels and event venues depend on strong group booking platforms to drive value and build long-standing customer relationships. Merging Gather with Tripleseat will create enormous value for clientele throughout the hospitality industry who depend on mission-critical enterprise software," said Alan Cline, Senior Managing Director and Co-Head of the Vista Endeavor Fund. "We're excited to support the combined company as it continues on the path of growth and innovation."
Level Equity, an investor in Tripleseat since 2017, will continue as a significant shareholder in the combined business. "In Tripleseat, we saw an opportunity to back a founding team with deep domain expertise in hospitality software and an exceptional rate of capital efficient growth," said Ben Levin, co-founder of Level Equity. "It has been exciting to watch Jonathan and his team triple revenues over the last two years and we are thrilled to continue on as a large shareholder in the combined business."
Based in New York and San Francisco, Level Equity is a growth equity firm managing $1.7 billion and focused exclusively on providing capital to rapidly growing, capital efficient software and other technology companies. Bridge Bank, a division of Western Alliance Bank, Member FDIC, extended a credit facility to the combined company as part of the transaction.
wagamama Looking to Expand
In line with its ambitions to build a truly global brand and following the conclusion of a strategic review into its U.S. business, on January 31st wagamama entered a U.S. joint venture partnership with Conversion Venture Capital (CVC2) as financial partners and Robert Cornog Jr. and Richard Flaherty as operating partners.
The duo will assume full ownership and operational control of the existing U.S. business as part of an 80:20 joint venture partnership with The Restaurant Group (TRG)­­ ­- the parent company of wagamama – as minority partner. Cornog and Flaherty will look to rapidly grow the brand across the U.S., starting with the opening of a new midtown location in New York on February 24.
The JV has the financial support of CVC2, an investment firm that focuses on partnering with entrepreneurs and managment teams that value flexible capital. Cornog and Flaherty share wagamama's global brand vision and will provide the business with the local operational expertise and leadership needed to accelerate growth.
wagamama opened in London in 1992 and quickly built a reputation for a vibrant, social and egalitarian eating experience, expanding to over 200 locations in 27 countries. That approach continues today in its New York and Boston restaurants. wagamama takes its inspiration from the best flavors of Japan, China and Korea to create unique recipes that have a modern and nourishing twist while offering a fresh take on great Asian-fusion food. Its "bowl to soul" philosophy is at the heart of its continuing global success.
Emma Woods, wagamama Chief Executive Officer, commented on the joint venture: "The customer following wagamama has developed in Boston and New York has only built our confidence in the brand's global potential, but like many businesses in our industry the challenges of running a U.S. business at arm's length have inhibited the pace of our growth. In Robert and Richard we're so pleased to have found two on-the-ground business leaders who not only have the operational experience to realize our ambitions, but who genuinely share our love for everything that makes wagamama so special."
Adds Flaherty: "wagamama is ideally suited for the U.S. market. Its global culture promotes an engaged, social atmosphere. And its pan-Asian cuisine is fresh, flavorful and appealing to a broad audience. Together, our food and approach deliver a high-quality, high energy, differentiated experience to the modern consumer.
As to its plans in the US, Cornog commented that "There is no reason wagamama cannot be as successful in the U.S. as it is in the UK. I look forward to working with our JV partners to lead the growth in the U.S. and realize our lofty aspirations."
Toast Hardware Debuts
Toast launched Toast Hardware, a suite of point of sale tools designed by Toast for the restaurant community. Building on the success of Toast Go® — the leading handheld point of sale for the restaurant industry — Toast Hardware is purpose-built and optimized for easy installation and high-speed performance; it supports all payment options including tap, dip, and swipe.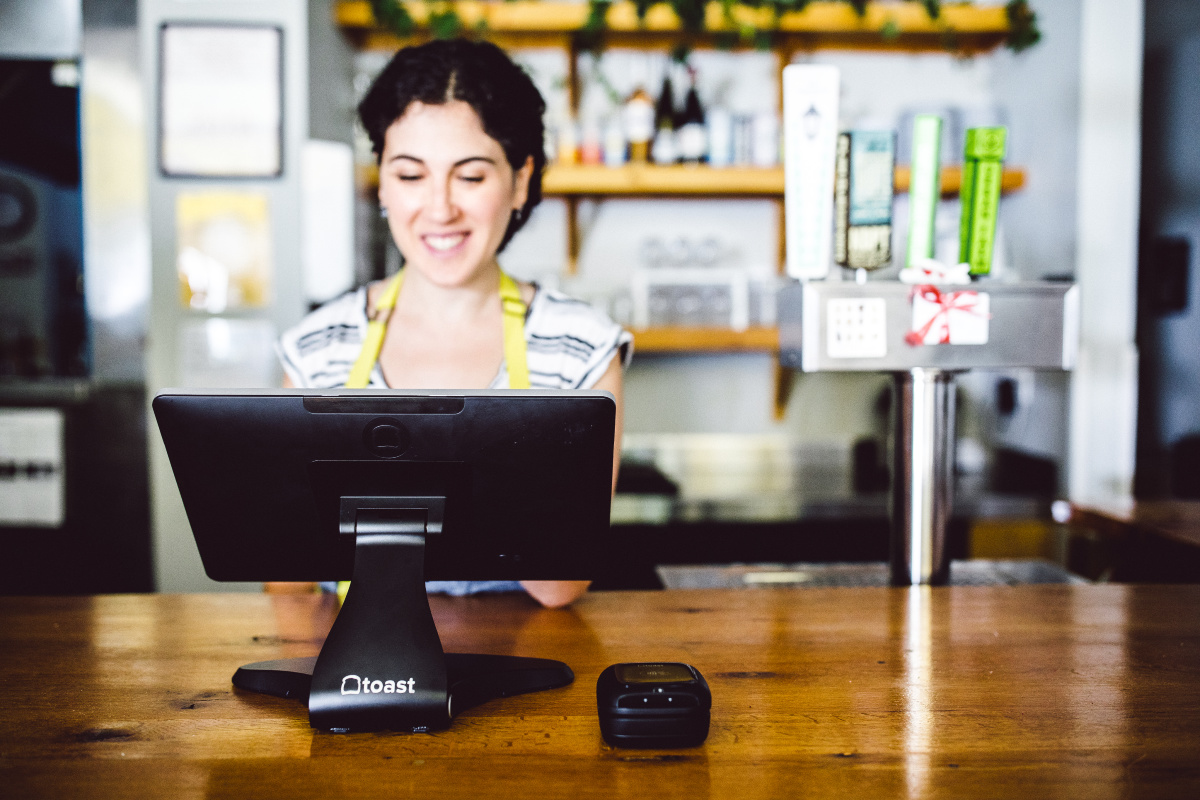 Created specifically for Toast Point of Sale, Toast Hardware is three times faster than competing point of sale systems and offers twice the RAM of consumer-grade tablets. The result is beautifully designed hardware that empowers restaurateurs to accelerate speed of service, increase revenue, and deliver delightful guest experiences.
Toast Hardware includes four new devices:
Toast Flex: Designed and built by Toast, the new 14 inch terminal is available in single-screen, guest-facing, and kitchen displays. Toast Flex adjusts in three ways and is constructed to withstand the rigors of the restaurant industry.
Toast Tap: Built for speed, this three-in-one payment processing device supports Near Field Communication (NFC) — including Apple Pay® and contactless payments/digital wallets — Europay Mastercard/Visa (EMV), and Magnetic Stripe Card (MSR).
Toast Printer and Toast Hub: Created to eliminate cable clutter, an embedded Toast Hub features color-coded inputs and just two cords; the entire Toast Hardware configuration sets up in minutes.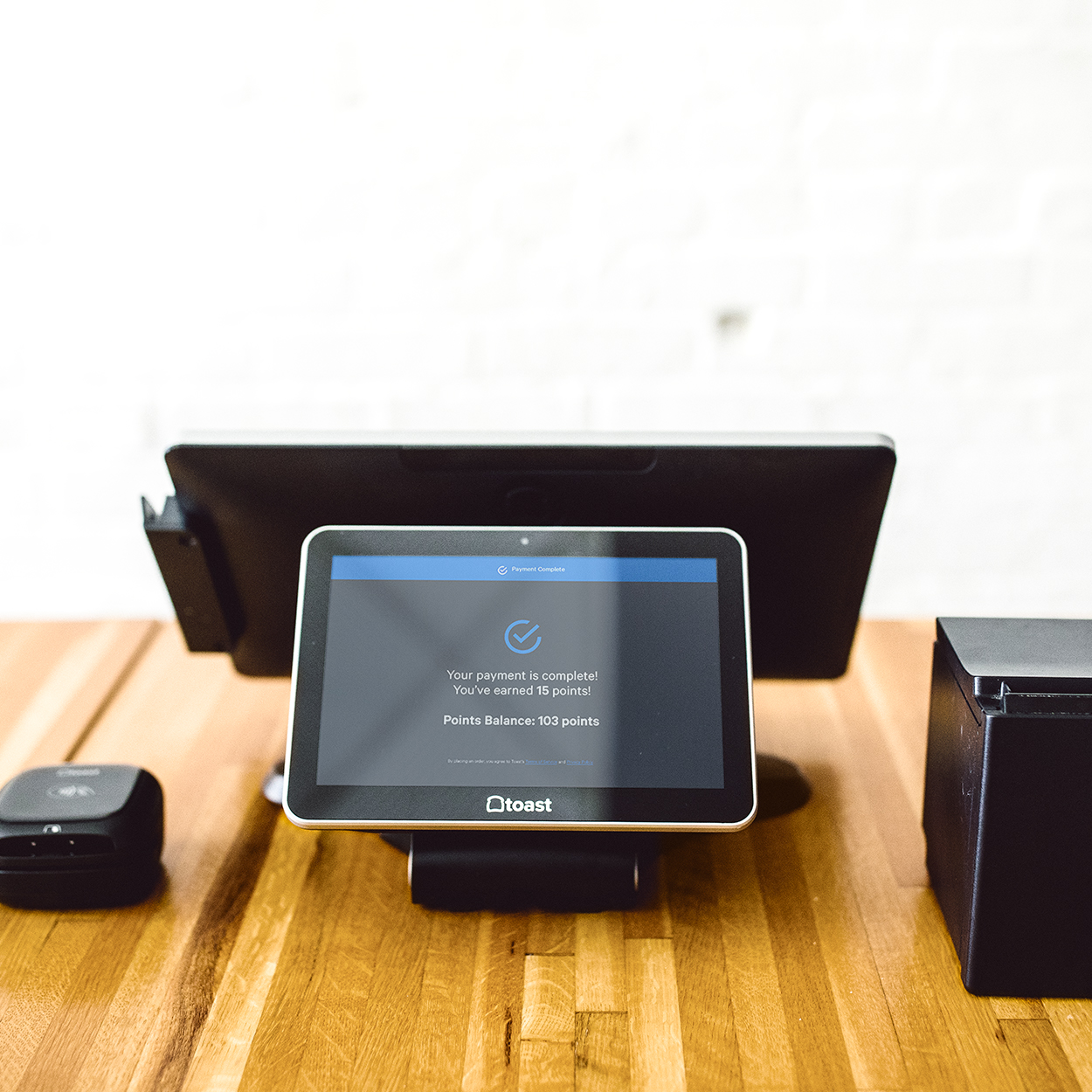 "The addition of Toast Hardware grew our team's productivity, increased our speed of service, and allowed us to serve more guests. I would recommend it to any fellow restaurateur," said Michael Goodis, service manager at Club Café. "As a full-service restaurant, bar, and cabaret, we are not strangers to brunch rushes, bachelorette parties, and all of the daily surprises that restaurants run into. With Toast Tap's contactless payment capabilities, we're saving five seconds per transaction — or an entire 24 hours per month — which ultimately leads to happier employees and guests."
"For far too long, restaurateurs who care about the design of their space have been forced to compromise on their vision with slow legacy systems, or fragile consumer-grade tablets, when it comes to point of sale technology," said Steve Fredette, president and co-founder of Toast. "Toast Hardware — designed by our very own team — streamlines restaurant operations without sacrificing elegance, durability, and reliability."
GIG Rebrands Certification Group
The Gluten Intolerance Group (GIG), an industry leader in the certification of gluten-free products and food services, announced it is rebranding the Gluten-Free Certification Organization (GFCO) mark to support its expanding presence in international markets. To date, over 60,000 products from 51 countries have earned GFCO certification. The GFCO certification program protects consumers with gluten-related disorders by confirming that a product meets strict standards for gluten-free safety. GFCO companies will have until 2022 to completely adopt the new mark on packaging.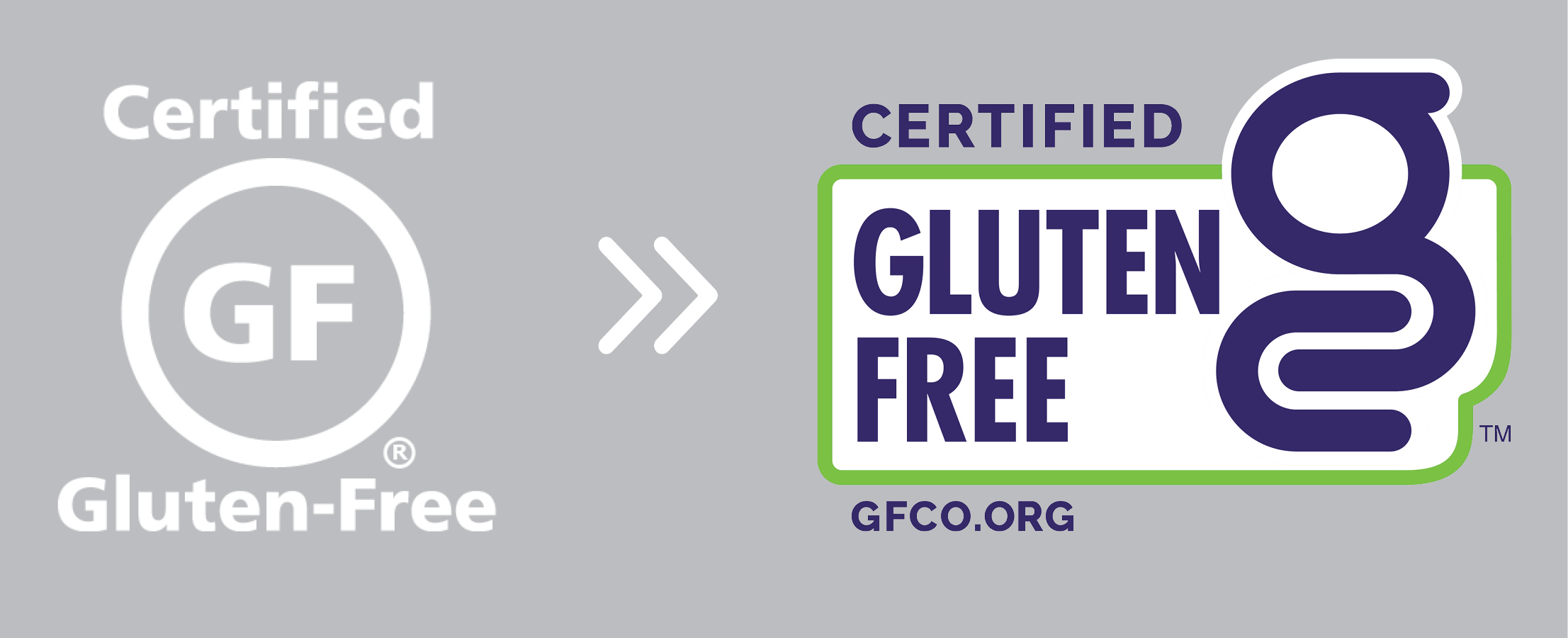 After years of careful consideration, along with consultation with international legal experts, GIG determined that a design change was required to meet international trademark regulations. Additionally, the design change will make the mark more easily identifiable to global consumers and will protect the value of its certification internationally. GFCO is the only gluten-free certification that holds companies and products accountable through audits, random product testing and process surveillance. All GFCO certification bodies are accredited to ISO 17065, ensuring they follow internationally established best practices for auditing and product certification.
With the increased demand for label transparency globally, this new mark is meant to add even greater value to brands that are certified by GFCO. The design of the rebranded GFCO mark includes several identifiable features including:
The words "Certified Gluten Free" leave no question as to what the new mark represents.
The GFCO mark meets both the USDA requirements as well as international trademark registration requirements.
The inclusion of the gfco.org website on the mark not only clearly identifies GFCO as the owner of the mark, it also directs consumers to the GFCO website where they can search for certified gluten-free products.
Bilingual French-English and Spanish-English GFCO marks will be available in the coming months.
Additionally, the rebranded certification mark represents more than a GF-safe product. According to Cynthia Kupper, CEO of GIG, "excess revenue from the certification program helps fund many of GIG's important community programs, including summer camps and a mentorship program for children, a teen summit, education initiatives for schools, over 90 local support groups and food safety research."
"GFCO's rebranding highlights GIG's continued commitment to the gluten-free community across the globe to help alleviate shopper confusion about what products are truly GFCO-certified gluten free," said Channon Quinn, COO of GIG. "The new GFCO mark is intentionally designed to stand out from other gluten-free symbols to ensure products secure consumer trust. We look forward to the value-add this new mark will give our product manufacturers that have earned the certification through their strong commitment to producing quality, gluten-free products that are safe."
Instawork Partners with Staffmate
Instawork, and StaffMate Online announced a strategic partnership during StaffMate's presentation at the 2020 Catersource|TSE Conference. Both Instawork and StaffMate are on a mission to solve the challenges hospitality businesses, specifically catering and event-based companies, face with staffing. Through this integration, StaffMate customers can now easily fill empty shifts directly from the StaffMate scheduling tool with on-call hospitality professionals on Instawork.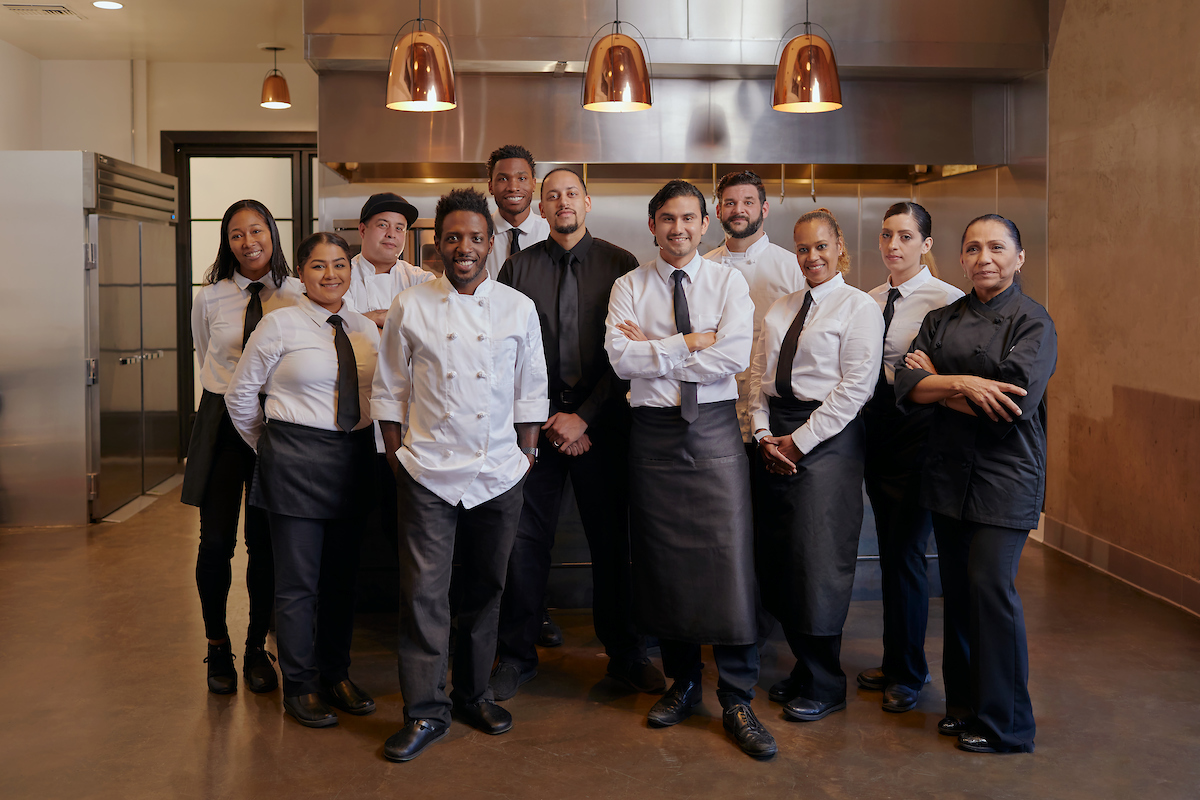 Instawork launched in 2015 and the company's vision is to create economic opportunity for local workers and hospitality businesses. Instawork connects thousands of hospitality Professionals and business Partners every day through the easy to use Instawork app in the 13 markets Instawork operates in. While traditionally the hospitality industry suffers from high turnover rates and short-term, highly seasonal positions, Instawork addresses both of these issues by connecting businesses in need with qualified workers on demand. Instawork Partners can easily post gigs, which are filled with qualified Professionals within 24 hours and are typically filled 97% of the time.
Staffmate is the first web-based scheduling software with 18-years of experience helping event-based companies schedule and manage their staff to execute flawless occasions.
In those 18 years, StaffMate Online clients have scheduled workers into 18.5 million shifts for nearly 2.7 million uniquely spectacular events worldwide.
"We are excited to announce our partnership with StaffMate," said Sumir Meghani, CEO and Co-Founder of Instawork. "We believe this partnership will help StaffMate customers save time, reduce scheduling challenges, and will unlock access to the thousands of Professionals on Instawork who are seeking job opportunities, ultimately helping us support even more businesses across the US."
"As leaders in our respective categories, it was not a difficult decision to partner with Instawork," said Joseph Veneman Owner and Founder of StaffMate. "It was clear to us that providing this added benefit to clients would not only help our existing customers be more efficient and scale to larger events with much more ease, but would also provide a 'best-of-both worlds' solution that would create significant benefit industry-wide. "
Through this partnership StaffMate customers now can:
Seamlessly fill their shifts with Instawork professionals
See the status of their Instawork shifts within Staffmate
Have an integrated view of their in-house staff and Instawork staff
"We have been StaffMate customers for over 16 years and the service just keeps getting better. Our company also recently started using Instawork to find great, experienced staff and we have been incredibly impressed with the platform," said Bill Hansen from Bill Hansen Catering & Events. "As an active user of both services, I think this integration makes a ton of sense. I know catering companies across the country are really going to benefit."
The full integration of the two platforms will be complete in Spring 2020.
Procurant Teams with Yellofin
Procurant is partnering with Yellofin to add a new sales channel for Procurant's suite of technology that helps casinos and foodservice organizations bring greater control, automation and regulatory compliance to their food safety programs.
"Casinos are some of Procurant's best customers, and this partnership with Yellofin helps us build upon that experience to bring state-of-the-art mobile food safety and task management technology to this fast-growing industry," said Dave Hood, Vice President of Business Development, Procurant.
The Procurant SureCheck solution provides casinos with mobile checklists, documented procedures and food safety program support to ensure operations are effective and in compliance with regulatory requirements. The solution includes:
Mobile device-enabled checklists for recurring tasks and measurements;
Durable temperature-sensing probes and IoT devices;
Cloud-based storage of all observations, activities and audit commentary;
Corrective action alerts for issues requiring immediate attention;
Photo or video capture with notes;
Complete reporting and analytics.
"Food waste is a growing issue in the casino resort industry and Procurant is a clear solution to minimize this waste by optimizing on-site food storage. Their solution replaces antiquated, time consuming and error-prone processes with easy-to-use technology. Yellofin is proud to partner with Procurant to bring this important technology to casino resorts that care about food safety, the safety of their guests and food waste," said Paul Benevich, Director of Sales, Yellofin.
Sift Launches Insult Monitor
Sift launched Insult Monitor, an industry-first capability for online businesses looking to increase revenue by reducing false positives – purchases incorrectly identified as fraudulent. Now available to Sift Digital Trust & Safety Suite and Payment Protection customers, Insult Monitor maximizes revenue for online businesses by measuring fraud false-positive rates and allowing those businesses to reduce friction for legitimate purchases.
Reducing user friction is a key component of Digital Trust & Safety – a framework for enabling business growth while protecting against fraud and abuse. Mistakenly turning away (or "insulting") legitimate users can kill both short-term revenue and customer lifetime value, a critical issue that businesses can now use Insult Monitor to address.
According to a Sift survey, 36 percent of consumers have had a transaction falsely declined due to suspected fraud. Approximately three-quarters of those who have had their transactions declined have experienced insults as both new and returning customers. The study also discovered that roughly a quarter of both first-time and repeat customers will shop with competitors to make the same or similar purchase after a transaction denial. That rate of brand abandonment jumps to 36 percent for consumers between 18-24 years old, and 31 percent for those between 25-34 years old.
"The fraud prevention and trust and safety community has been plagued by a 'false positives' problem for as long as I can remember," said Jacqueline Hart, Head of Trust & Safety at Patreon, a Sift customer. "While preventing fraud is a paramount concern for online businesses, it's critical that we don't apply the ultimate type of friction – transaction denials – for legitimate customers."
With Insult Monitor, businesses can ensure legitimate users are able to speed through checkout to make their purchases, boosting and building long-term customer loyalty. As a result fraud teams can prove their effectiveness – and Sift's effectiveness – at fighting fraud while enabling business growth. Additional features include:
Fully integrated: Insult Monitor is the only fully integrated capability offered by a fraud solution that is dedicated to helping businesses understand their false positive rates and take action to drive more revenue.
Makes false positive monitoring possible: According to CNP's 2018 Fraud Operations Study, 42 percent of businesses don't know their false positive rates. Insult Monitor provides an easy and unbiased way to gain an accurate picture of insult rates and take action to reduce them.
Easy to use – no developer resources needed: Managers/admins can add experiments within the Sift Console at any time, and run them without any developer resources or data scientists.
Actionable: Sift Insights make it easy to understand appropriate thresholds and optimize workflows so that businesses can accept more legitimate orders.
"Online businesses have come to accept customer insults as a cost of fighting fraud – but it doesn't have to be this way," said Sift Trust & Safety Architect Kevin Lee. "We developed Insult Monitor to meet a clear market need for a solution that targets fraudulent transactions, not legitimate ones. While mitigating risk is critical for any online business, a true Digital Trust & Safety strategy also means enabling growth. Insult Monitor allows our customers to do just that."
7shifts Adds 7tasks
7shifts debuted its newest platform addition, 7tasks, allowing restaurant managers to create and delegate task lists for employees to complete in the workplace and get notified when tasks are completed.
7tasks gives managers the power to build digital task checklists that staff members can complete daily, weekly, monthly or as one-off lists, eliminating the need for whiteboards and / or paper task lists. Once tasks have been marked as complete, managers are notified and can view a report of completed tasks.
As the company's newest product update, 7tasks is now available as an add-on for existing 7shifts customers and will integrate into the existing labor management platform. Full product features include:
Easily create recurring or one-time task lists for your entire team that are tied to the shifts they're assigned.
Staff only see the tasks that they are responsible for, based on the location, department, and role they are assigned within 7shifts.
Managers can access real-time reporting in a comprehensive overview which will highlight when a task was completed, who completed it, and which tasks are outstanding.
Prior to the official rollout, 7shifts gave a group of existing customers the opportunity to test 7tasks and provide feedback, as the product was built in direct response to requests for an easy way to build and execute on workplace duties.
"7tasks has been a great addition to our daily operations," says Holly Megges, Director of Operations, Pita Way. "It's easy to use, has eliminated our reliance on paper task lists, seamlessly integrates with our scheduling, and has increased our staff accountability."
"We love hearing feedback from our clients, because we're dedicated to evolving our product in a way that best suits the ever-evolving nature of the restaurant industry," said 7shifts CEO, Jordan Boesch. "We built 7tasks as a direct solution to an issue we kept hearing over and over again — the lack of a digital tasks tool that promotes teamwork and seamless communication. We're excited to see how 7tasks is received by our customers."
ParTech Integrates with eTouchMenu
ParTech, Inc. (PAR) announced a new API integration with eTouchMenu. The eTouchMenu and Brink POS integration will assist Brink customers increase revenues, control costs, and generate measurable ROI. eTouchMenu boosts average check size, facilitates upselling and pairing opportunities, improves table turns, and increases revenue with mobile app and to-go ordering. It also reduces fraud and chargebacks, allows guest self-serve ordering via tablet and kiosks, reduces labor costs by allowing its devices to handle the payment process, and provides faster, more efficient guest service.
"Brink is pleased to welcome eTouchMenu into our ever expanding integration ecosystem," said Stephen Lee, Director of Strategic Partnerships, ParTech, Inc. "We look forward to working with eTouchMenu to provide additional solutions for Brink customers that help them create unforgettable guest experiences."
"With proven platforms and increased efficiencies, Brink can help restaurants provide amazing customer experiences," said Jon C. Wolfe, Chief Executive Officer of House Advantage and eTouchMenu. "Brink POS now integrates seamlessly with the eTouchMenu suite of products and works hand-in-hand with our core goal of extending the value of existing current products and systems through new and innovative fully integrated solutions, such as Brink POS innovative technologies. We are very excited to have them as an integration partner."
Revel and Como Introduce Essentials
Revel Systems and Como announced Como Essentials, a new, out-of-the-box engagement and loyalty solution.
Tailored for small and midsize businesses (SMBs) interested in customer engagement solutions but deterred by cost and complexity, Como Essentials combines smart loyalty, marketing automation, and data-driven tools in an easy-to-launch package. In today's highly competitive digital landscape, this enables SMBs to create customer engagement programs on par with those offered by larger brands. Como Essentials is fully integrated with the Revel POS to enable a seamless customer engagement solution.
"Como wanted to work with Revel Systems to make our end-to-end customer engagement platform even more accessible to a broader range of businesses," said Yair Holtzer, Founder and Head of Como US. "Using our data-driven technology, the Como Essentials solution enables hospitality and retail chains to drive loyalty and increase customer spend."
Como Essentials includes:
Easy loyalty registration enabling new loyalty members to sign up from anywhere (Revel POS, website, or wherever their guests may be)
Customer gifts incentivizing guests to sign up for loyalty programs
A points-based system or punch cards so loyalty members can earn rewards for visits and purchases
Birthday gifts and personalized incentives for loyalty members
In addition, Como Essentials' streamlined onboarding materials allow for quick learning and deployment of a loyalty solution that is self-led. The marketing suite includes:
Dashboard access offering operators detailed insights on how to grow their businesses based on customer data
CRM access to find and filter customers for marketing communications
Customization of dates and times to increase points accrual and boost customer traffic
Marketing automation tailored to bring customers back
Optional add-ons include a branded mobile app and online ordering.
"We're excited to partner with Como in offering this new, affordable loyalty solution to our client base," said Chris Lybeer, Chief Strategy Officer, Revel Systems. "Como Essentials allows us to scalably connect our customers to the right technology for their businesses and help restaurant and retail operators focus on making their brands the best they can be."
Kabbage Adds Insights Tool
Kabbage, Inc. launched Kabbage Insights, a fully automated tool that calculates and predicts cash-flow patterns to help small businesses identify cash surpluses and deficits. With the launch, Kabbage addresses one of the most vexing problems faced by small business owners. The new product comes just one month after the public launch of Kabbage PaymentsTM, continuing the company's rapid innovation to build a suite of integrated products that simplify cash-flow management for U.S. small businesses.
In less than 10 minutes, any small business can connect their real-time financial data to Kabbage Insights and access an analysis of their company's historical, current and future cash-flow 24/7. The product continually evaluates the transaction activity of a customer over a 90-day period and organizes it in an easy-to-understand dashboard, allowing customers to quickly visualize their net growth without taking the time to calculate it themselves. Kabbage's customer base of over 220,000 small businesses has immediate access.
With Kabbage Insights, small businesses can:
Review cash-flow on the go via the intuitive mobile dashboard.
Analyze daily performance and review money movement at a glance.
Borrow strategically with forecast data to inform funding decisions.
Save time, as studies show 91 percent of small business owners spend as many as 20 hours per week manually calculating cash flow.
"As a small business owner for many years, I spent many sleepless nights trying to figure out whether I'd have the cash to pay my various expenses, including payroll at the end of the month and it's been a mission of mine to solve this ubiquitous problem for all small business owners ever since," said Kabbage CEO Rob Frohwein. "Kabbage is pleased to launch Insights, taking on this burden for small business owners and providing them with cash flow analyses that large enterprises have at their fingertips. We will continue to level the playing field for the small business owner."
Bluecrew Launches Manager
Bluecrew launched Bluecrew Manager, the first ever mobile app dedicated to helping employers find the best workers and manage their vital hourly workforces at scale. Bluecrew clients such as Rakuten and Trove (formerly Yerdle) can now seamlessly deploy workers as needed based on peak and/or seasonal demands and connect more workers with sustainable W-2 protected jobs.
Since IAC's acquisition of Bluecrew in February 2018, the company has grown its client base by nearly 4x, benefitting from customer adoption in key sectors such as logistics and manufacturing (300 percent growth); hospitality/culinary (200 percent growth); and warehousing (100 percent growth).
"Bluecrew's strong growth and market traction are driven by mounting pressure on traditional employers to attract and retain the best hourly workers in a highly competitive labor market. Bluecrew offers the perfect model for employers that want to leverage an efficient technology platform to flexibly scale their workforce up or down, while also ensuring compliance with labor laws," said Adam Roston, CEO of Bluecrew. "In the wake of California's AB5 and emerging legislation across other states including New York, employers are recognizing the importance of a technology solution that also provides worker protections and benefits to their hourly workforces."
"The new mobile app from Bluecrew is completely changing how I approach staffing. I have the power to make adjustments and check who will be there right on my phone – wherever I am in the building! If other employers aren't using Bluecrew, they absolutely should," said Eduardo Medrano, Cafe Manager at Eurest, a multibillion-dollar hospitality organization with more than 2,200 locations across the country.
Key features of Bluecrew Manager include:
An enhanced dashboard displays rich detail on a current roster: who is currently working, who will be working later, and who has worked previous shifts, as well as the ability to view jobs filled in real-time.
Visibility into worker status, including whether a worker is on break, absent, missed clock-in, or canceled a particular shift.
The ability to request more workers in minutes with just a few taps.
Features that allow employers to adjust time clocks to reflect changing worker schedules in real-time to help ensure the accuracy and timeliness of paychecks.
The option to provide positive feedback by "favoriting" a worker who is doing a great job.
"Our new mobile app and platform enhancements give employers the control to ensure staffing needs are met in dynamic work environments where demand can change rapidly. The improvements support the need for smarter hiring and retention practices, plus better workforce management, including more flexible and on-the-go control," said Gino Rooney, co-founder and CTO of Bluecrew.
Cuboh Oversubscribes
Cuboh oversubscribed its seed round of financing, to a total of $1.6M CAD.
After Y Combinator's investment last summer, Cuboh opened a round participated by Altair Capital, Good News Ventures and Dash40 Ventures. The investment will help the company aggressively expand its sales and marketing operations as well as accelerate product development and push new features to market faster. Having invested in companies such as Airbnb, Stripe, Caviar, Dropbox and Doordash, a Y Combinator investment signals market confidence and an ongoing future relationship.
This seed round of financing builds on an exceptional year for Cuboh, who saw rapid growth and market momentum surpassing the 1,000 live locations mark, including Pizza Studio, Midici and a vast amount of Ghost Kitchens. "As a seed round, this investment proves that we found product-fit rather early and we continued creating great technology. As a matter of fact, investors oversubscribed to this round, as late investment by Dash40 Partners was accepted. They [Dash40] had an expertise and network we just couldn't pass on." said Juan Orrego, Cuboh's Co-Founder & CEO.
Hans Knapp, Co-Founder at Yaletown Partners and advisor at Cuboh added "This Investment will enable Cuboh to continue their impressive growth and is well timed with the increasingly diverse revenue growth opportunities the company is seeing."
As restaurants get on more delivery apps, we have to deal with an increasing amount of tablets, chargers and modified workflows to make changes or 86 items. This is a big opportunity that is controversial due to commissions, but automation takes every expense away but the food itself. And because they're online orders, we're already cutting costs on labour, rent, insurance etc. Making a restaurant operations leaner." said Silviu Antonescu, Co-owner of Salad Box USA LLC.
Cuboh's solution includes both software and hardware (namely one tablet) that replaces all other tablets, integrating in real time with the restaurant's point of sale system and facilitates the restaurant's presence in an increasing number of apps.