Under One Roof: Creating Distinct Identities for Three Concepts
4 Min Read
Managing one restaurant is challenging enough, but can you imagine hosting three concepts within a 110-year old historic building?
Steve Lewis and Chef Chris Thompson share with Modern Restaurant Management (MRM) magazine how they navigate the unique challenges they've encountered while operating Meadowlark Hospitality, which houses three original concepts in Chicago: daytime salumeria/cafe Lardon (MICHELIN Bib Gourmand 2022), beer-centric restaurant Union, and new craft cocktail lounge Meadowlark.
They operate out of a single kitchen, accessible via a narrow alley-turned-hallway added by the building's previous owners over 50 years ago, which now acts as the behind-the-scenes gateway to each of the spots.
"When cities run out of room, they build up! However, that's not an option with our historic building – we've had to build in and utilize every nook and cranny of our interior," said Lewis. "For example, while doing early renovation we decided to save the old window wells in the hallway to use as storage for clean glassware."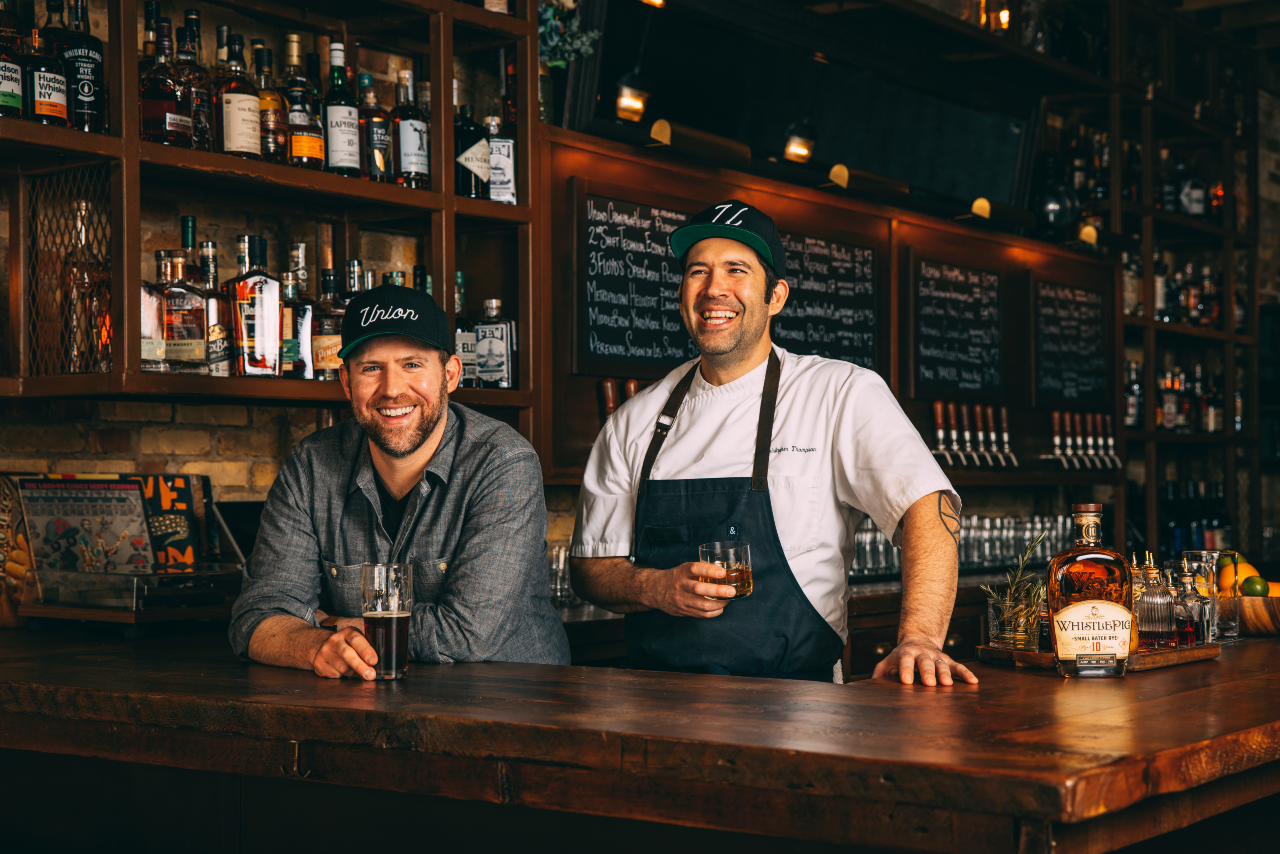 Where did the idea come from to house the concepts under one roof?
I always envisioned having more than one concept at the building — each one is like a creative sandbox that we get to play in, and by having more than one, we're able to be as authentic as we want to each aesthetic. However, it wasn't until I saw the building that I realized we had the space to do three concepts. – SL
What elements were used to create different ambiances and distinct personalities for each concept?
There are some veins that run through the building, like exposed brick, warm-finished wood, and leather elements. However, decor and lighting both play big parts in how we differentiate the "vibe" at each of our concepts. For example, our craft cocktail bar The Meadowlark has a distinctly intimate, mid-late 1800s in-home library feel with low ambient lighting, old books on built-in shelves and vintage pieces. For Lardon, we leaned into an elevated butcher counter/cafe atmosphere with tons of natural light and old-Chicago white and red tiled flooring, the coloring of which is mirrored throughout the space. It's our daytime spot, so we really wanted it to feel bright and airy. At Union, we play up the wood element, centering the room around a large hand-finished bar accompanied by high-backed wooden booths and tables – the rich staining glows warmly under amber-hued exposed bulbs. We've tried to create a cozy, inviting spot to have a hearty dinner and a couple pints of beer. – SL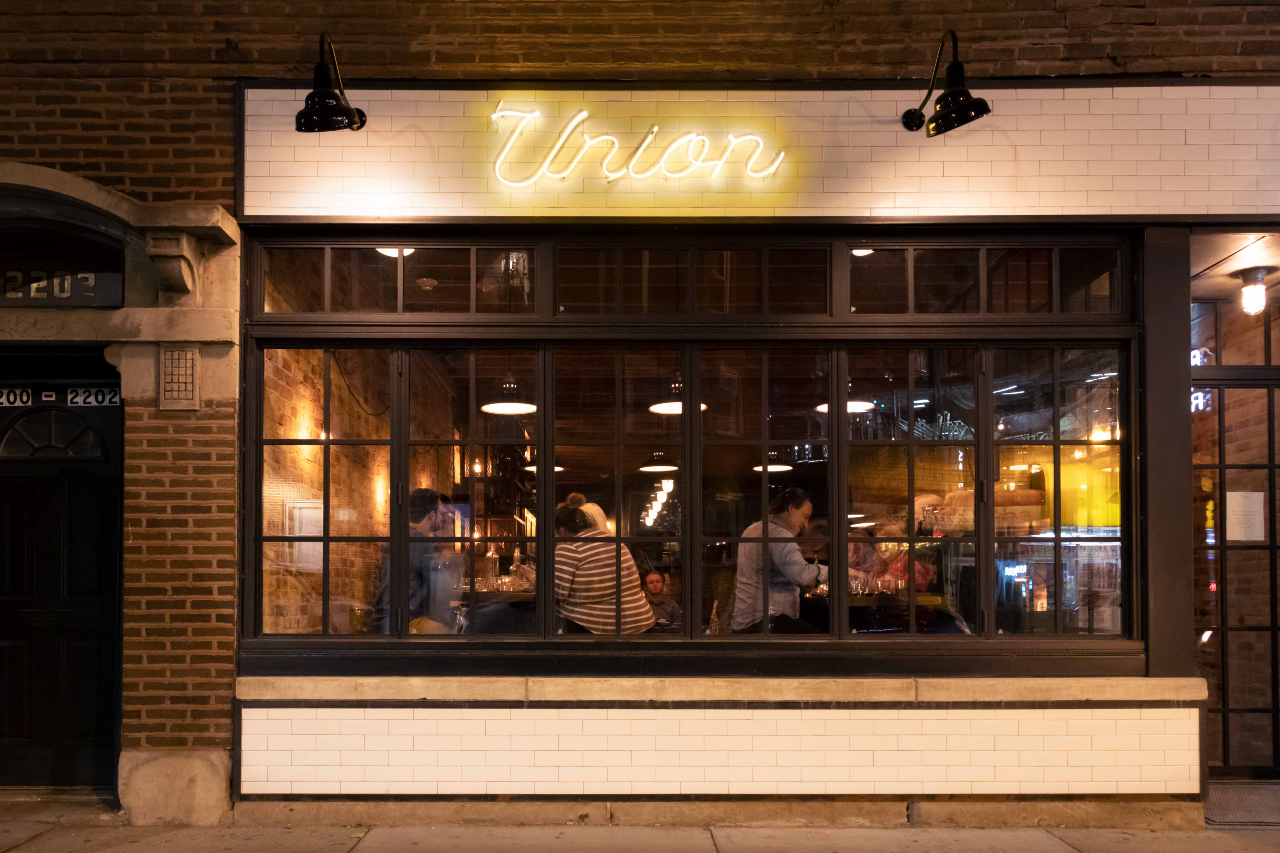 What are the challenges and advantages of operating out of a single kitchen?
The timing of food served to separate dining rooms coming off of the same line simultaneously has some unique challenges, but we've found communication to be the biggest solution to help make sure we're plating things correctly and in the proper order. Keeping your head on a swivel doesn't hurt either! Additionally, space is such a limited commodity in the kitchen. There's only so much room for ingredients on the kitchen line during service, so we have to be really strategic when we choose the number of dishes on each menu.
For ingredient sourcing, having one order for the entire building makes ordering more difficult and easier at the same time. Ramifications for missteps here can affect all concepts, so ordering tends to be a bit more cumbersome as we have to use pars and projections for three different menus at once. But at the end of the day, we only have to send one email to each vendor. It also helps that we manage all our food inventory together– all our food products are stored in the same walk-in. – CT
What were the challenges of transforming a historic property?
The age of the building mean we've had to do all new plumbing, electrical, and other repairs— just stuff that comes from owning an old building. Since our design aesthetic is in restoration, we wanted to make sure we repurposed the original space and showcased the history of it as much as possible. For example, you see this in the floors— the building's age means the floors aren't fully level, but we think that not only adds to the charm of the space, but also gives our contractors more freedom when it comes to restoring. We're not prioritizing making every corner straight. It's really a tightrope between being up to code and trying to breathe life into the old building. – SL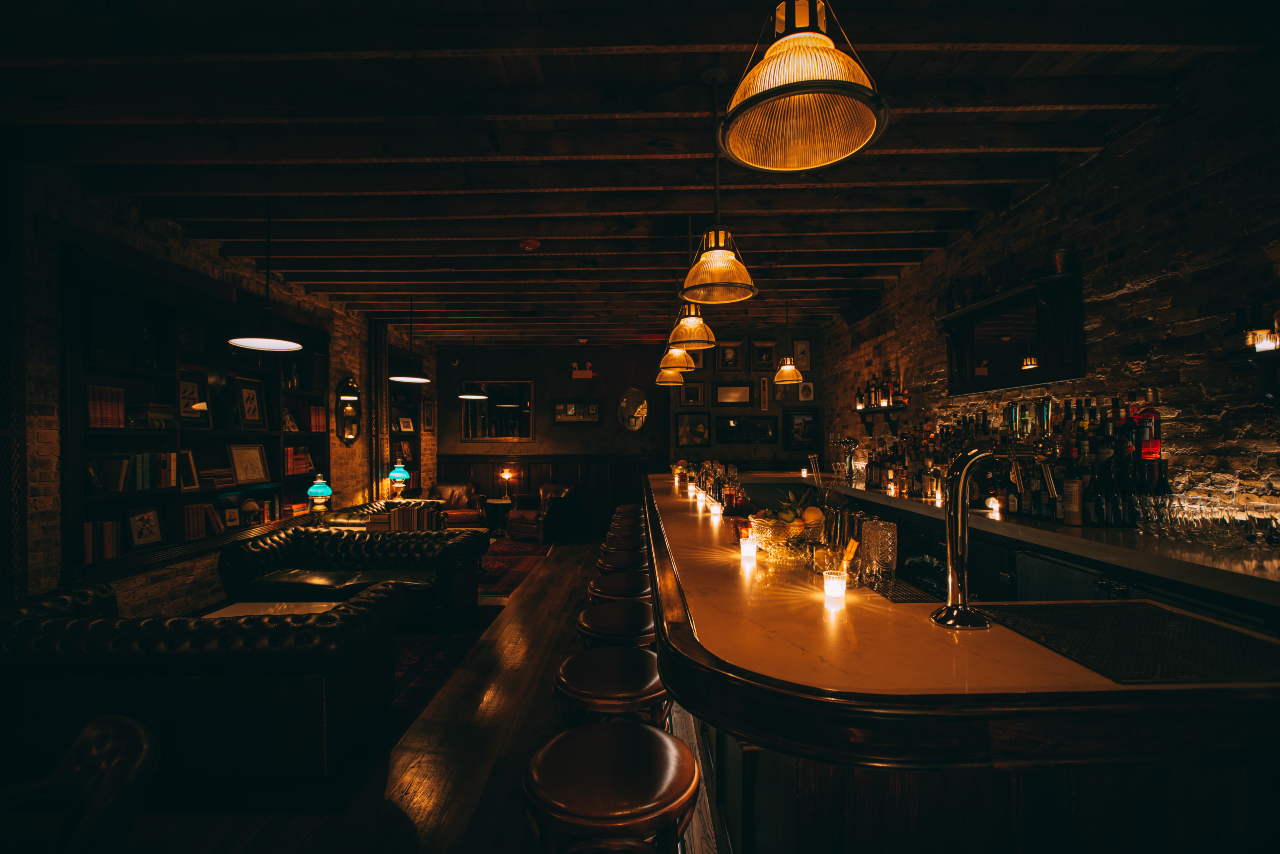 When selecting staff, how do you determine which concept is the best match for a person?
Generally when we hire a new staff member, they join the team at the concept they applied for. However, when we have multiple positions open, we like to evaluate the person's skill set and encourage them to pursue working at a different concept— we might see a potential fit with that employee and a different concept, and that's when we'll step in and ask them if they've thought about a different concept. – SL
Looking back, is there anything you would do differently?
Overall, no. While we definitely made some mistakes along the way, ultimately, we've been learning from our mistakes are are happy with the intimate nature of our concepts. – SL
(Top photo of Lardon courtesy of Clayton Hauck)