Uber Eats Up Postmates and PPP Loan Data
26 Min Read By MRM Staff
In this edition of MRM News Bites, we feature the latest delivery platform consolidation, the release of PPP loan information and ServSafe Dining Commitment.
Uber To Acquire Postmates
In a $2.65 billion in an all-stock transaction that brings together two top players in third-party delivery, Uber will acquire Postmates. Following the closing of the transaction, Uber intends to keep the consumer-facing Postmates app running separately, supported by a more efficient, combined merchant and delivery network, company execs said.
"Uber and Postmates have long shared a belief that platforms like ours can power much more than just food delivery—they can be a hugely important part of local commerce and communities, all the more important during crises like COVID-19," said Uber CEO Dara Khosrowshahi. "As more people and more restaurants have come to use our services, Q2 bookings on Uber Eats are up more than 100 percent year on year. We're thrilled to welcome Postmates to the Uber family as we innovate together to deliver better experiences for consumers, delivery people, and merchants across the country."
"Over the past eight years we have been focused on a single mission: enable anyone to have anything delivered to them on-demand. Joining forces with Uber will continue that mission as we continue to build Postmates while creating an even stronger platform that brings this mission to life for our customers. Uber and Postmates have been strong allies working together to advocate and create the best practices across our industry, especially for our couriers. Together we can ensure that as our industry continues to grow, it will do so for the benefit of everyone in the communities we serve," said Postmates Co-Founder and CEO Bastian Lehmann.
Uber currently estimates that it will issue approximately 84 million shares of common stock for 100 percent of the fully diluted equity of Postmates.
The boards of directors of both companies have approved the transaction, and stockholders representing a majority of Postmates' outstanding shares have committed to support the transaction. The transaction is subject to the approval of Postmates stockholders, regulatory approval and other customary closing conditions and is expected to close in Q1 2021. Wachtell, Lipton, Rosen & Katz served as legal counsel to Uber. J.P. Morgan Securities LLC served as financial advisor and Latham & Watkins LLP as legal counsel to Postmates.
ICE and ICC Join Forces
The Institute of Culinary Education (ICE) signed an agreement with the International Culinary Center (ICC) to join forces in culinary education on one strong and dynamic national platform at the Institute of Culinary Education in New York City and Los Angeles.
"ICC is widely recognized as a pioneer and leader in culinary education, and we are proud and excited to bring aspects of the school's expertise, unique offerings and heritage to ICE," said Rick Smilow, ICE's president and CEO. "The ICC ethos will live on at ICE, and I'm delighted to welcome ICC's community to our campuses."
When New York City enters Phase 4 of the reopening, ICC will resume its operations, subject to regulatory approval, to safely complete on-campus instruction of all active students' programs through the end of the year and thereafter close the doors to its famed Soho campus in New York City. ICE will incorporate the best of ICC into its award-winning educational offerings.
"Through ICE, ICC's mission will continue, and we cannot imagine a better institution to entrust with our legacy," said Bruce McCann, ICC's CEO. "Since our inception, we've endured the fallout from economic crises, natural disasters, 9/11 and more, but nothing could have prepared us for COVID-19. ICE is a powerhouse in culinary education, and we are honored that the foundation built by Dorothy Cann Hamilton more than three decades ago will have a new home at the school."
Hamilton founded ICC, formerly The French Culinary Institute (FCI), in 1984. Throughout three decades, the school educated some of the biggest names in food, including Bobby Flay (who was a member of the school's first graduating class), Dan Barber, David Chang, Angie Mar and Christina Tosi. Hamilton became a force in the food world, authoring award-winning books, hosting the chef-based television and radio show "Chef's Story," and in 2015, becoming one of only four Americans to receive the Legion of Honor from the French government for promoting French cuisine in the United States. The school's founding deans include culinary legends Jacques Pépin, Alain Sailhac, André Soltner and Jacques Torres.
ICE prides itself on a tradition of innovating in the culinary arts and looks forward to integrating elements of ICC. "We're intrigued by ICC's sommelier training program and the farm-to-classroom experience that the school has offered with Chef Dan Barber from Blue Hill at Stone Barns," said Richard Simpson, ICE's vice president of education. "Likewise, I'm excited about the prospects of inviting ICC's Dean Jacques Torres into the ICE Bean-to-Bar Chocolate Lab with Michael Laiskonis or extending their relationship with Ron Ben-Israel to collaborate with Toba Garrett on cake decorating. These potential enhancements could add layers of flavor to the ICE experience."
"I am proud of the work my dear friends Dorothy Cann Hamilton, André Soltner, Alain Sailhac, Jacques Torres and myself have accomplished over the years to create a timeless hands-on curriculum for generations of FCI/ICC students," said Jacques Pépin, ICC's dean of special programs. "I'm pleased that the school's heritage and legacy will live on for future culinary professionals at ICE."
For more information, visit https://www.ice.edu/ICC.
PPP Loan Data Released
The U.S. Small Business Administration and Treasury Department released detailed loan-level data regarding the loans made under the Paycheck Protection Program (PPP). This disclosure covers each of the 4.9 million PPP loans that have been made.
"Today's release of Paycheck Protection Program loan data provides important insight into the program's success," said Sean Kennedy, National Restaurant Association Executive Vice President for Public Affairs. "We urge federal policymakers to dive into it to determine how best to devise support for small businesses like restaurants that are clearly on the ropes. Countless restaurants across the country used a PPP loan to keep their employees on the payroll even while shuttered, but they are emerging from the program with challenges that have only grown in scope. For many, this uncertainty will linger until a vaccine is available. The PPP has been a bridge for many during the shutdown, but the restaurant industry is still looking at months of starts and stops to find a new normal in business operations. We encourage Congress and the Administration to consider bipartisan options to support the industry's recovery."
"The PPP is providing much-needed relief to millions of American small businesses, supporting more than 51 million jobs and over 80 percent of all small business employees, who are the drivers of economic growth in our country," said Secretary Steven T. Mnuchin. "We are particularly pleased that 27 percent of the program's reach in low and moderate income communities which is in proportion to percentage of population in these areas. The average loan size is approximately $100,000, demonstrating that the program is serving the smallest of businesses," he continued. "Today's release of loan data strikes the appropriate balance of providing the American people with transparency, while protecting sensitive payroll and personal income information of small businesses, sole proprietors, and independent contractors."
"The PPP is an indisputable success for small businesses, especially to the communities in which these employers serve as the main job creators," said Administrator Jovita Carranza. "In three months, this Administration was able to act quickly to get funding into the hands of those who faced enormous obstacles as a result of the pandemic. Today's data shows that small businesses of all types and across all industries benefited from this unprecedented program. The jobs numbers released last week reinforced that PPP is working by keeping employees on payroll and sustaining millions of small businesses through this time."
The release includes loan-level data, including business names, addresses, NAICS codes, zip codes, business type, demographic data, non-profit information, name of lender, jobs supported, and loan amount ranges as follows:
$150,000-350,000
$350,000-1 million
$1-2 million
$2-5 million
$5-10 million
These categories account for nearly 75 percent of the loan dollars approved. For all loans below $150,000, SBA is releasing all of the above information except for business names and addresses. The data release also includes overall statistics regarding dollars lent per state, loan amounts, top lenders, and distribution by industry. The loans have reached diverse communities proportionally, across all income levels and demographics.
In addition, the data provides information regarding the sizes of participating lenders and participation by community development financial institutions, minority depository institutions, Farm Credit System institutions, fintechs and other nonbanks, and other types of lenders. It further contains data showing the reach of the program in underserved communities, rural communities, historically underutilized business zones (HUBZones), and participation by religious, grantmaking, civil, professional, and other similar organizations.
Click here to view the Paycheck Protection Program Report through June 30. Click here for loan-level data.
OPES and BurgerFi Combine
Miami-headquartered OPES Acquisition Corp. and BurgerFi International entered into a definitive agreement at a $100 million purchase price to combine and form BurgerFi International, Inc. The transaction will introduce BurgerFi International, Inc. as a Nasdaq-listed public company with an anticipated initial enterprise value of approximately $143 million, or 2.4x BurgerFi's estimated 2021 net company revenues and 13.6x BurgerFi's estimated 2021 adjusted EBITDA of $10.5 million.
"BurgerFi's position within the rapidly expanding 'better-burger' space combined with its technology-driven business model and highly-scalable structure makes it poised for significant shareholder value creation," said Ophir Sternberg, Chairman & CEO of OPES. "We believe that BurgerFi is positioned for rapid growth. Our team is thrilled to partner with BurgerFi's senior management to support the numerous growth initiatives underway and to drive operational excellence."
BurgerFi President Charlie Guzzetta commented: "We believe the combination with OPES will allow BurgerFi to reach new heights as we continue to redefine the way the world eats burgers. The OPES team's capital market experience and real estate expertise, in combination with our existing framework for excellence in everything we do – from procurement, to operations, and our high-performing teams – will accelerate our expansion opportunities and significantly enhance our go-to-market plan." Guzzetta was ranked as the second Most Influential Restaurant Executive in the country by Nation's Restaurant News in January 2020.
Pursuant to the proposed transaction, at the closing, existing BurgerFi shareholders will receive up to approximately 6.6 million newly issued shares of the Company and $30 million in cash. In addition, existing BurgerFi shareholders will be entitled to receive additional shares after closing subject to BurgerFi International, Inc.'s stock price performance. Assuming no redemptions by OPES public shareholders, the combined company will be capitalized with approximately $50 million in cash held in OPES's trust account along with an incremental $30 million committed private placement by Lionheart Equities and Lion Point Capital pursuant to the forward purchase agreement entered at the time of OPES's initial public offering. The proceeds will be used to satisfy the cash merger requirement, for general corporate purposes, and to accelerate the development of corporate locations and franchise restaurants.
The transaction has been unanimously approved by the board of directors of OPES and BurgerFi and is expected to close in the third quarter of 2020, subject to customary closing conditions, including the approval of OPES shareholders. EarlyBirdCapital Inc. is acting as financial advisor to OPES and Loeb
SevenRooms Secures Funding
SevenRooms raised a ​$50 million Series B funding round ​led by ​Providence Strategic Growth ("PSG"). This latest funding aims to support SevenRooms' continued global expansion and enable the company to further enhance the industry's only end-to-end guest experience platform focused on helping operators build profitable, direct relationships with their guests. In conjunction with the investment, PSG Managing Director Adam Marcus will join SevenRooms' Board of Directors.
"PSG has deep experience partnering with management teams to scale vertical SaaS-based platforms to create global category leaders," said ​Joel Montaniel, CEO & Co-Founder at SevenRooms​. "With our latest fundraise, we have positioned SevenRooms with the right resources and partner to empower operators worldwide to do more with less, increasing loyalty, revenue and profitability while helping operators make their guests feel at home. We're excited to continue innovating as the only 360-degree guest experience platform available on the market today that addresses every aspect of the guest journey, powered by a purpose-built CRM, robust operational tools and an automated marketing engine."
"SevenRooms is a category-defining company that provides a vital solution to hospitality operators worldwide," said ​Adam Marcus, Managing Director at PSG.​ "Joel and the talented SevenRooms management team have built the only vertically-integrated solution in the hospitality industry, which has enabled them to scale into a global powerhouse. SevenRooms is uniquely positioned, and we are excited to partner with the team to support their next phase of growth."
ServSafe Dining Commitment
The National Restaurant Association and ServSafe launched the nationwide ServSafe Dining Commitment, part of a multi-faceted program to showcase restaurants that have demonstrated their ongoing commitment to the health and safety of their employees and guests. Through participation in the program, a restaurant is reassuring returning customers that the operation is following recommended reopening guidance and is ready for business.
The ServSafe Dining Commitment focuses on four best practices restaurants must follow:
1. Adherence to the National Restaurant Association Reopening Guidance and/or corporate brand guidelines, which are based on CDC and FDA guidelines
2. Adherence to the laws and guidelines set by their state and local municipalities.
3. Having a minimum of one person per location with a current ServSafe Food Protection Manager certification.
4. Having 75 percent of employees trained in the ServSafe Food Handler courses and who have gone through the ServSafe COVID-19 Reopening training. Certificates of completion are required.
"We created the ServSafe Dining Commitment for operators to reassure customers that they are taking defined steps to keep diners and the restaurant's employees safe," said Sherman Brown, executive vice president, Training and Certification for the National Restaurant Association. "We encourage operators, and the entire restaurant and foodservice community to join us in welcoming diners back to their dining rooms with the peace of mind that their restaurant adheres to the ServSafe Dining Commitment."
Restaurants ready to make the Commitment can go to ServSafeCommit.org. Customers will start seeing the ServSafe Dining Commitment logo at participating restaurants later this summer.
Best Practices Guide
Rewards Network has released a new in-depth guide here that gives tips and protocols for restaurant owners on what to do if/when an employee has COVID-19, in addition to the guidelines laid out by the CDC.
Below are key highlights that are outlined within the guide. Each section is expanded upon in greater depth:
Communicate directly with your staff: It's important to communicate to your entire staff who came into contact with the employee so they can monitor their health and quarantine if they don't feel comfortable coming back to work.

Deciding to close your doors: Whatever you decide, make sure all employees understand the steps you are taking to ensure top safety and health standards.

Communicate with customers: Assure your patrons that you're taking all the necessary precautions to create a safe restaurant environment.

Enforce new safety procedures: During the coronavirus era it's crucial to determine new ways like temperature checks and face masks to protect the safety and health of all the people who enter your restaurant's doors.
Business Dining 2.0 Guide
Dinova Inc. released its exclusive diner-focused Guide, built to empower individuals with information they need to make safe dining decisions as the country navigates reopening during a pandemic. Dinova's business dining solution has delivered spend visibility, savings and employee benefits for companies since 2010. Its new Business Dining 2.0 resources, co-created with their industry partners, give the Dinova network a previously unrealized ability to augment corporate Duty of Care safety measures.
Based on customer feedback from roundtables conducted by Dinova with top Fortune 100 companies in a variety of industries, the Business Dining 2.0 Guide integrates diner, restaurant and shared responsibilities to empower everyone to feel safe, prepare for new environments, and follow best practices. The other piece of the Business Dining 2.0 initiative involves the general availability of Dinova's free mobile application, with an updated user experience designed around restaurants' COVID safety practices. It will be available July 13.
"As states reopen, the situation remains fluid and listening to the voice of the customer has never been more important. We are in a unique position to offer these guidelines, which combine feedback on corporate Duty of Care requirements and insights to a network of 20,000+ restaurants," said Alison Galik, CEO of Dinova. "It is imperative we maintain a safe and healthy life as the country resumes normal activities. These tools should provide confidence for diners everywhere."
The guide provides organizations with an overview of potential screening and testing protocols and public health guidance they can use to expertly adapt plans to educate employees around circumstances with the rapidly changing COVID-19 landscape. The program leverages the myDinova app, network of 20,000+ restaurants, data infrastructure and corporate and government partnerships to communicate and set expectations.
Empowering Covid-conscious diners – Dinova's overall Guide and one-pager quick tips focus on the following:
Restaurant responsibility – safe food handling, sanitizing dining rooms, complying with government ordinance

Diner responsibility – planning ahead, know what to expect, complying with restaurant rules

Shared responsibility – hand hygiene, social distancing, staying home when sick, showing kindness

Diner screening, temperature taking, health declaration forms, contact tracing, social distancing – reduced, restricted screening, partitions / seating arrangements, call ahead seating / requiring reservations / signage / fresh air dining,

Service offers – curbside pickup, contactless delivery, takeout to your hotel room,

Cleaning up – impact on the in-restaurant dining environment
The Dinova Business Dining 2.0 Guide will continue to evolve, as Dinova collects, organizes and analyzes specific COVID-19-related health information. Dinova will also update the user experience with details on what restaurants are doing to meet the specifications, enabling organizations to customize their dining programs based on unique personal and regional employee needs.
Download the guidelines here.
Seated at Home
Seated expanded its offerings with Seated at Home. Seated does not charge restaurants a fee per delivery or take a cut of restaurant profits. Instead, Seated provides restaurants with the ability to incentivize consumers and drive demand by offering a percentage of their spend as a reward, which customers can then redeem within the Seated Marketplace for credits with their favorite brands or donate to charity.
"It's predicted that delivery, which previously made up less than 10 percent of most restaurants' revenue, will now make up 30 to 40 percent of revenue as restaurants remain closed, or begin to open with capacity restrictions. Restaurants are an essential part of our culture, and the fees delivery marketplaces charge are not sustainable for businesses that are already struggling to survive," said Bo Peabody, Co-Founder and Executive Chairman of Seated, and the owner of Mezze Bistro + Bar. "Speaking as a restaurant owner, cities' temporary caps on delivery fees are not enough. We built Seated at Home to stand shoulder-to-shoulder with restaurants and protect the long term health of our industry."
Seated at Home enables restaurant operators to tap into Seated's demand generation with a free Seated at Home listing, offer rewards to consumers, and link out to their preferred direct ordering platform (i.e. ChowNow, 9Fold and others). For restaurants that don't have a direct ordering product or are dissatisfied with their current product, Seated offers Seated Direct, a full-featured online ordering platform integrated directly into restaurants' websites. Unlike flat-fee or no-commission ordering providers, Seated Direct has the ability to drive demand for online orders.
"Our mission from day one has been to support restaurants and help them flourish. While it remains most profitable for restaurants to serve dine-in customers, the reality is that it's yet not an option in many cities," said Brice Gumpel, CEO and Co-Founder of Seated. "Restaurants need a low cost way to reach new and existing customers, and make delivery and pickup orders more profitable. We remain committed to powering restaurants with the tools and resources they need to not only survive, but to be successful, which is why we launched Seated at Home and Seated Direct."
"The fees from delivery apps have made it extremely difficult to make any profit, and the no-commision direct ordering providers aren't an adequate replacement because they fail to drive demand," said Ladia Kulisek, owner of Bazar Tapas in New York, NY. "I use Seated Direct because it's bringing new customers to my website, and encouraging them to order again with Seated Rewards."
Waitbusters Launches Contactless Dine-In Platform
Waitbusters created and released its contactless dine-in platform to support the safe reopening of dining rooms.
What exactly does contactless dine-in entail? With Waitbusters, guests can complete almost all of their dining transactions without actual contact by a host/hostess or wait staff. This includes:
Getting in a wait line remotely via the website, Alexa, messenger or SMS

Making a reservation via the website, Alexa, messenger or SMS

Ordering a meal via mobile device

Communicating with wait staff or the restaurant via SMS two-way communication

Pay your check via mobile device
This service allows restaurant patrons to enjoy the experience of dining out while feeling secure that their health will be maintained with minimal contact by the restaurant staff. This offers less physical contact between staff and customers as well as less handling of items like pens, paper and credit cards that could transfer harmful viruses.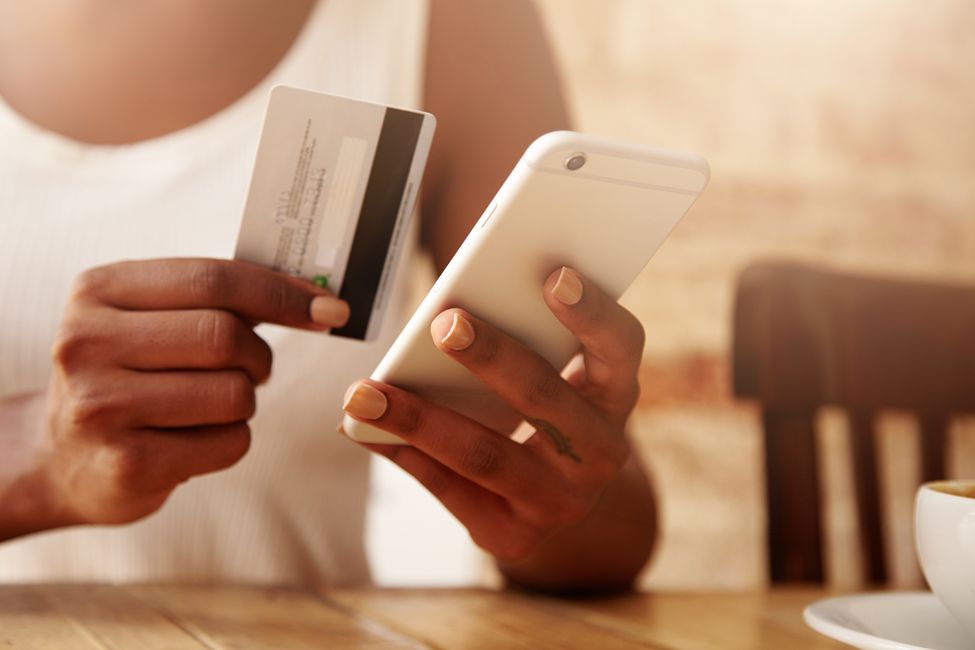 In addition to providing a contactless dine-in platform, Waitbusters also provides online ordering with contactless delivery, including DaaS, or Delivery As a Service through its partnership with Postmates. By utilizing DaaS with Waitbusters, restaurants can provide delivery, commission free to their customers, without having to hire their own drivers.
According to Waitbusters' CPO, Shane Gau, "We are trying to think ahead and give restaurants the tools they need in this new and changing atmosphere. Life as we know it has changed and everyone must adapt and make modifications towards helping both people and businesses not only survive but thrive."
Bluedot Secures Funding
Bluedot secured $9.1 million in Series B funding led by Autotech Ventures. The current raise brings the total funding for Bluedot to $21.9 million and includes participation by existing investor Transurban and new investors Forefront Ventures, IAG Firemark Ventures, and Mighty Capital. Alexei Andreev, managing director at Autotech Ventures, has joined the Bluedot board of directors, and Jennifer Azapian, a partner at Mighty Capital, has joined as a board observer.
In addition, Bluedot also announced the launch of Tempo, a predictive time-based arrival technology that will allow marquee customer brands like Dunkin' Donuts, KFC, McDonald's, Transurban, On The Run, and others to receive real-time alerts to know when a consumer is approaching. The new product launch follows record growth for the company with a spike in customer growth of over 2,471 percent increase in unique monthly users in the last 12 months and an average of over 121 million high fidelity, first-party location events monthly.
With Tempo, businesses will always be ready at the exact moment a customer enters a store, drives up to a curbside pickup spot, or arrives at a drive-thru window. Tempo is an advanced alternative to radius-based geofencing. The new product will take into account travel time, traffic patterns, topography, and real-life behaviors, such as how long it takes to get into a vehicle.
"Software that can enable businesses to minimize contact is vital," said Autotech Ventures' Andreev. "Moving forward, we see the market favoring contactless solutions and Bluedot is poised to meet this demand. Bluedot's differentiated offering, focus on consumer experience and scalability are key factors for any business's future success, especially as we all rethink mobility and brand interactions."
"With Dunkin', Bluedot has significantly reduced wait time in frictionless drive-thrus, allowing stores to service more vehicles than ever before. Guests can advance straight to the drive-thru pickup window for their meal. Customer satisfaction increases as wait times decrease — the net result is a better customer experience with fresher food. Having a quicker drive-thru experience not only increases mobile order revenue, but also customer throughput," said Jack Clare, Dunkin' Donuts' former Chief Information and Strategy Officer. "This is a game changer — resetting the bar for delivering real convenience and accelerating Dunkin's mobile initiatives."
"Mobile location data is powerful but also dynamic and constantly evolving. The ability to tap into this information in real-time with precision is the difference between serving your customers at just the right moment or missing the opportunity altogether. As businesses strive to achieve differentiated, brand-owned experiences, location is the catalyst," said Emil Davityan, CEO of Bluedot. "As we power these bespoke on-the-go customer experiences, privacy and security have always been top of mind – and that's not changing. Enterprises entrust us with their first-party customer data to deliver powerful, valuable interactions. We do not sell or share location data."
ParTech Partners
Ordermark is joining ParTech's Brink POS® integration ecosystem. Adding Ordermark, Brink customers can seamlessly manage all third-party delivery partners through one simple system that takes orders from various online ordering services and routes the orders to a single thermal printer or POS in their kitchens. The software suggests the right services to use by analyzing a restaurant's location, menu and customers, which allows restaurant operators to understand factors that impact their order volume and profitability so they can effectively drive online growth.
"Ordermark is a valuable addition to the Brink POS integration ecosystem," said Stephen Lee, Director of Strategic Partnerships at ParTech, Inc. "By enabling Brink POS customers to manage all of their online orders through a single platform, Ordermark will help them serve off-premise guests more efficiently."
Alex Canter, CEO and co-founder of Ordermark, said, "Ordermark helps streamline online ordering for restaurants, simplifying operations for restaurant owners who are using multiple platforms to drive revenue growth. We're proud to partner with ParTech, and join its Brink POS ecosystem, one of the top enterprise POS systems in the industry. This partnership will enable restaurants to streamline all of their online ordering in one place and will help decrease operational challenges while increasing revenue."
Also, Shogo is now a cloud-based accounting automation system, as a Brink POS integration partner.
Restaurant operators in all 50 US States, Canadian Provinces and in over 20 countries worldwide use Shogo to drive efficiencies and operating savings in their businesses. Over the course of a year, Shogo can save an average restaurant in excess of 100 labor hours per location – freeing them from tedious accounting tasks so they can focus on serving guests.
Bryan Thomas, CEO and Founder of Shogo, said, "We are thrilled to be added to the Brink POS platform as an integration partner. ParTech is a recognized leader in food service point of sale solutions and we believe the partnership between ParTech and Shogo provides Brink customers with the very best sales accounting integration approach in the food services industry."
Shogo gives Brink POS customers access to an accounting and banking-oriented solution that fully integrates with their POS systems to ensure their accounting systems are up to date every single day. Restaurants can easily map point of sale data to their accounting system, including revenues, revenue offsets, taxes, tenders, and cash drawer events. Shogo's business intelligence reporting allows operators to rank stores by sales, average ticket price, and customer traffic and configure a cumulative view of all accounting activity to compare year-over-year and month-to-date data for each individual store, a group of stores, or all locations.
"Shogo is a valuable addition to the Brink POS integration ecosystem," said Stephen Lee, Director of Strategic Partnerships at ParTech, Inc. "Shogo provides restaurants powered by Brink POS with a competitive edge over systems that require manual entry, giving them access to cloud-based automated accounting that expands the benefits of the Brink POS cloud-based POS software solution."
Discover Supporting Black-Owned Restaurants
In an effort to support the restaurant industry as it rebounds from the impact of COVID-19, Discover will be giving $5 million to Black-owned restaurants. From now through Oct. 31, 2020, consumers can go to Discover's Facebook, Twitter and Instagram pages to nominate their favorite Black-owned restaurant, and 200 nominees will be randomly selected to receive $25,000*.
"COVID-19 has wreaked havoc on businesses across the United States, and we want to help effect positive change by offering financial support to Black-owned restaurants, a segment of the economy that has been disproportionately impacted during this pandemic," said Julie Loeger, Discover Executive Vice President and President of U.S. Cards. "Through this campaign, people across the country can support their favorite Black-owned restaurants. By sharing the names of these establishments on social media, it not only helps promote these businesses, but it also nominates them for a chance to receive $25,000."
Nominations can be made on the following social media platforms:
Twitter: Tweet and mention the restaurant's name and @Discover, #EatItForward and #Sweepstakes.

Facebook: Nominate a restaurant by tagging them in the comments section of a post where Discover is asking for nominations related to the $5 million commitment to Black-owned restaurant program.

Instagram: Upload a photo taken by a user that is related to the nominated restaurant and tag @Discover, #EatItForward, #Sweepstakes and @ mention the restaurant's Instagram account or restaurant name within the photo caption.
Weekly drawings will start July 13, 2020, and will consist of 17 weekly entry periods, with the final drawing date taking place in November 2020. See the Official Rules for additional nomination and winner criteria at www.EatItForwardTerms.com.
To launch the program, three Black-owned restaurants have been selected to receive $25,000 each – Back in the Day Bakery in Savannah, Georgia, Post Office Pies in Birmingham, Alabama, and Rodney Scott's BBQ which has locations in both Birmingham and Charleston, South Carolina – and their stories will be featured in Discover's communication channels in support of the #EatItForward program.
For more information, visit: www.Discover.com/EatItForward.
AXS Law Roadmap
AXS LAW Group created the AXS LAW Roadmap Initiative to provide pro bono start-up legal services for Black-owned hospitality startups. The firm will begin taking applications from around the country starting July 1, 2020.
"The AXS LAW family, like so many others around the world, have been deeply saddened by the heinous killings of George Floyd, Breonna Taylor, Rayshard Brooks, and so many other Black Americans," said Michelle White, attorney at AXS LAW Group. "As a firm we are committed to fight systemic racism and to support a community that has always supported us. We are working to make changes within Miami and the country at large, and from that introspection, the AXS LAW Roadmap Initiative was born."
For those clients selected, AXS LAW will offer pro bono legal services such as business organizational structuring advice, entity formation and initial organizational documents, obtaining an EIN in order to set up a bank account, shareholder / partnership agreements, lease negotiation, intellectual property structuring and trademark filing, drafting confidentiality and nondisclosure agreements, and other services as needed on a case by case basis. They will also provide quarterly follow-ups where they'll meet with their hospitality clients to review and assess their evolving legal needs.
AXS LAW Group began accepting applications from interested clients starting on July 1,. A committee will review applications based on a variety of factors including financial need, business plan, prior experience, communities served, amongst others. Once selected, clients will be placed with experienced corporate attorneys who will assist them on the road to entrepreneurship.
Branded Opportunities
New York City restaurant owners join forces to create a platform, Branded Strategic Hospitality "Branded" to capitalize on the opportunities to invest and partner with early and growth-stage Hospitality Technology companies. The COVID crisis has accelerated the "Time of Tech" for the Hospitality Industry, and the Branded team believes that deploying additional capital as well as making new investments is the right course of action for this investment and advisory platform.
Branded, a hospitality technology investment & advisory platform positioned itself to continue to be at the intersection of technology and capital. This is particularly important and timely as the hospitality industry has been forced to quickly adopt and embrace technology to survive the "new normal".
As a result, Branded believes that continuing to identify, vet and make new investments as well as deploy additional capital to several of its current Partner Companies is the right course of action for this investment and advisory platform.
"We've found that our boots on the ground experience and our ability to use our network of restaurants to test and vet emerging technology has proven to be beneficial in not only accelerating the growth of our partner companies, but also making smarter strategic capital introductions," said Managing Partner Michael Schatzberg. "In terms of the Coronavirus crisis, it has challenged the industry in ways that we have never seen before, and technology is more important than ever. The adoption of HI-Tech will be crucial for restaurants to continue to earn revenue in a socially distancing society."
Branded's ventures include: Pour My Beer, Chowly, BBot, Yumpingo, GoParrot, Vromo, TapRm, NBTV, Blanket, Targetable and ClockedIn. Additional Branded Partner Companies include: Allset, Lava Gel, ItsOnMe, Jetson, and Soft Point.
Qashier Secures Financing
Qashier​ announced an SGD 1.2m seed financing round led by Singapore-based, early-stage venture capital firm Cocoon Capital alongside Hardware Club, a venture capital firm based in San Francisco.
Traditional POS systems are usually at a prohibitively high price point, requiring merchants to pay up to SGD10,000 upfront. Adding to their burden, merchants often have to install multiple terminals from different vendors for various payment methods. As a result, 75 percent of merchants in Southeast Asia do not have a digital POS system in place.
Qashier, instead, provides an all-in-one, smart POS – the Qashier Smart Terminal. This multi-purpose device combines a payments hub with easy-to-use software with an open platform for third-party apps. The terminal starts at only $1 per day and supports credit cards, PayNow and digital wallets like PayLah! and WeChat Pay.
Aligned with the Singapore Government's push to go digital, Qashier has been pre-approved for the Productivity Solutions Grant (PSG), entitling SMEs an 80% discount for Qashier's Starter Kits.
"The current situation has pushed businesses of all sizes to embrace technology to increase margins and stay resilient. Yet, many SMEs have been left behind due to the high cost and complexity of adopting new technology. Qashier is providing the tools used by large corporations to SMEs at a fraction of the cost, empowering them to succeed in today's competitive economy," said Christopher Choo, CEO and co-founder of Qashier.
Qashier will use the funds to expand further into Southeast Asia, grow its team, and invest more in product development with a strong focus on building an omnichannel commerce platform to power SMEs.
"The offline SME retail market in Southeast Asia exceeds $1 trillion but with a huge gap in the adoption of digital payment solutions due to their complexity and high price points. We are very excited to join Christopher and Frank in empowering these SMEs with cheap, versatile yet powerful payment and business tools", said Michael Blakey, Managing Partner at Cocoon Capital. Blakey recently joined the Qashier board of directors.
ResQ Checklists
ResQ launched Checklists, a free solution designed to help restaurateurs navigate through the exhaustive list of health and safety guidelines for reopening to reduce the spread of COVID-19.
"As a restaurant owner myself, I have always embraced the responsibility of building solutions that support the restaurants of today and in the future. As the industry has been forced to evolve and adapt with virtually no tools or aid to help operationalize the flood of new guidelines, Checklists is our way of giving back to the community, and to persevere alongside our customers with a relentless passion in the face of extreme uncertainty. We stand by our mission of empowering restaurant operators to build better-managed businesses," says Kuljeev Singh, Founder and CEO of ResQ.
ResQ has consulted with customers from leading brands across North America, such as Pizza Hut, Tim Horton's, Earl's Kitchen & Bar and Paramount Fine Foods to identify solutions to help restaurateurs emerge from COVID-19 at full operational efficiency.
"ResQ has been a pivotal partner in helping restaurants navigate and manage the "new normal." The team and the solutions that ResQ have introduced have always been timely and solve real and specific problems that plague the restaurant industry at large and this is just one of the testaments of an organization that answers the call in times of uncertainty and unprecedented challenges," says Mohamad Faikh, CEO of Paramount Fine Foods.
Checklists can also be extended to other areas of everyday restaurant operations including staff training, opening/closing procedures, and repair and maintenance schedules. Creating and editing new templates are easy and can also be customized by frequency, such as daily, weekly or monthly operating procedures that are required to manage administrative and operational tasks to completion.
FiltaShield Debuts
Filta Environmental Kitchen Solutions (Filta) launched FiltaShield, a new sanitizing service and thermal temperature screening to help restore consumer confidence as businesses reopen across the U.S. and stay-at-home orders are lifted due to the COVID-19 pandemic.
FiltaShield applies an EPA registered broad-spectrum disinfectant that kills 99 percent of bacteria, fungi, molds and enveloped viruses within minutes. The anti-viral solution is colorless and odorless after drying and has been developed for use in restaurants, bars, shops, offices, hotels as well as healthcare facilities, universities, entertainment venues and more. The solution is non-abrasive, non-corrosive and is applied to any surface by spraying a light mist. The mixture is eco-friendly, naturally derived, non-abrasive, and composed of mild surfactants to produce an environmentally responsible sanitizer and disinfectant. No rinse is required, even on food contact surfaces. Businesses treated with FiltaShield receive certification proving the date of service and areas cleaned, helping to provide the confidence of a virus-free environment.
"As we continue to reopen and the wheels of our economy begin to move again, businesses are looking for ways to keep everyone safe while restoring consumer confidence," said Tom Dunn Filta Environmental Kitchen Solutions Chief Executive Officer. "FiltaShield offers a proven solution and EPA-approved disinfectant that kills enveloped viruses within minutes. Our trained technicians can apply the product using sprayers or electrostatic foggers, which will eliminate the virus on all surfaces including high touchpoints, handles, furniture, walls and even the floor. And at the end of the treatment, we'll provide a certificate to confirm sanitization, which can be prominently shown to help reassure guests that the area is safe. It's an ideal solution for restaurants, bars, hotels, theaters, schools and so many other kinds of businesses and entities."
In early May, FiltaShield launched in the United Kingdom, where Filta's international headquarters are located, and has just been deployed in North America.
Filta's strong network of service providers works with nearly 10,000 restaurant and commercial kitchens nationwide every week, servicing restaurants and institutional kitchens inside casinos, universities, hospitals, groceries, business facilities, and professional and collegiate sports stadiums including 23 of the National Football League's (NFL's) 32 venues. Filta has recycled nearly 1 billion pounds of used cooking oil into biodiesel, significantly reducing the impact of fryer oil on the environment. For every gallon of biodiesel put into use, Filta prevents 16 pounds of carbon dioxide from entering the atmosphere.
Monin Happy with Frappe
Monin introduced its newest line of clean label Natural Frappe Bases, and a tropical addition to its existing line of fruit purées with Pineapple Purée.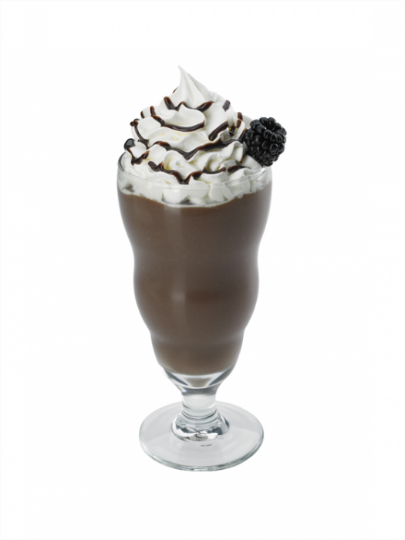 Monin Natural Frappe Bases and Monin Pineapple Purée are made without any artificial ingredients, which is the result of the company's "Commitment to Clean", stemming from the increased consumer desire for label transparency and healthier lifestyles. Monin promises to deliver the best-tasting products made with the highest-quality ingredients that are free from artificial ingredients without compromising taste and quality. Monin is proud to produce the widest selection of clean label flavors on the market, currently offering over 170 options across their 11 product lines for the ultimate range of clean label flavoring solutions.. According to market researcher Datassential, consumers are increasingly looking for comfort and reassurance post-pandemic. Monin makes it easy to blend or batch indulgent frappes with its on-trend flavors, resealable bags, easy recipes, and a convenient scoop included in every bag. The delicious taste, and ease of use, make this clean label range an operational dream. Monin Natural Frappe Base comes in four flavors. Choose from Vanilla Bean, Mocha, Chocolate, and Cream (Plain), or even the new Pineapple Purée.
"As flavor innovators, Monin's priority is to create exceptional products that make operations for our customers seamless, while delivering a superior flavor," says Bill Lombardo, CEO of Monin Americas. "This new line of natural frappes delivers on that brand promise while also expanding our wide range of clean label offerings."
AI Welcome Center
reciTaste has created user-friendly health-check kiosk: the AI Welcome Center. Keeping up with the quick-pace of food businesses, the Welcome Center is perfect for near-term economic recovery and long-term exposure prevention across a wide variety of business models, including QSRs, grocery retail, and industrial food processing plants. The system is available as a standalone unit or as an add-on to PreciTaste's family of products.
PreciTaste's AI Welcome Center screens potential COVID carriers to minimize the chances of outbreaks. The AI Welcome Center guides users through an anonymous contactless screening in just seconds. The kiosk scans users for elevated body temperatures and checks for protective face masks. Users can sign up for contact tracing alerts while owners and managers are kept in the know through automatic daily health reports.
The AI Welcome Center is available for order starting at just $9/day/device. It fits seamlessly into existing operations by being easy to install (just plug in a power cord), not requiring any training, and being remotely, automatically maintained. The AI Welcome Center integrates seamlessly with PreciTaste's family of solutions, including occupancy management that monitors the number of customers in a restaurant to ensure compliance with local regulation, and options for production management that drives faster service times. Extensions for the AI Welcome Center, such as customer check-in, delivery driver order pickup, integration with ERP systems, and more are expected in the second half of 2020.