Two-Way Is 'New' Way to Maintain Communication During Social Distancing
2 Min Read By Stewart McClintic
As news about Covid-19 continues to spread, and businesses are uncertain about their future, one pizza joint in Lakewood, Ohio has turned to walkie-talkies to help their business survive these trying times.
Angelo's Pizza, who has all but closed their doors to customers, are using two-way radios to help keep their business open and still get food to their loyal customers.
Shawn Neitzel, manager of Angelo's Pizza, said he originally purchased two-way radios in order to help run his restaurant more efficiently.
The idea behind using these seemingly old pieces of technology was that it would help improve communication among employees, Neitzel said. On top of that, it reduces having to search around the restaurant and find the specific person you need to speak with among the staff.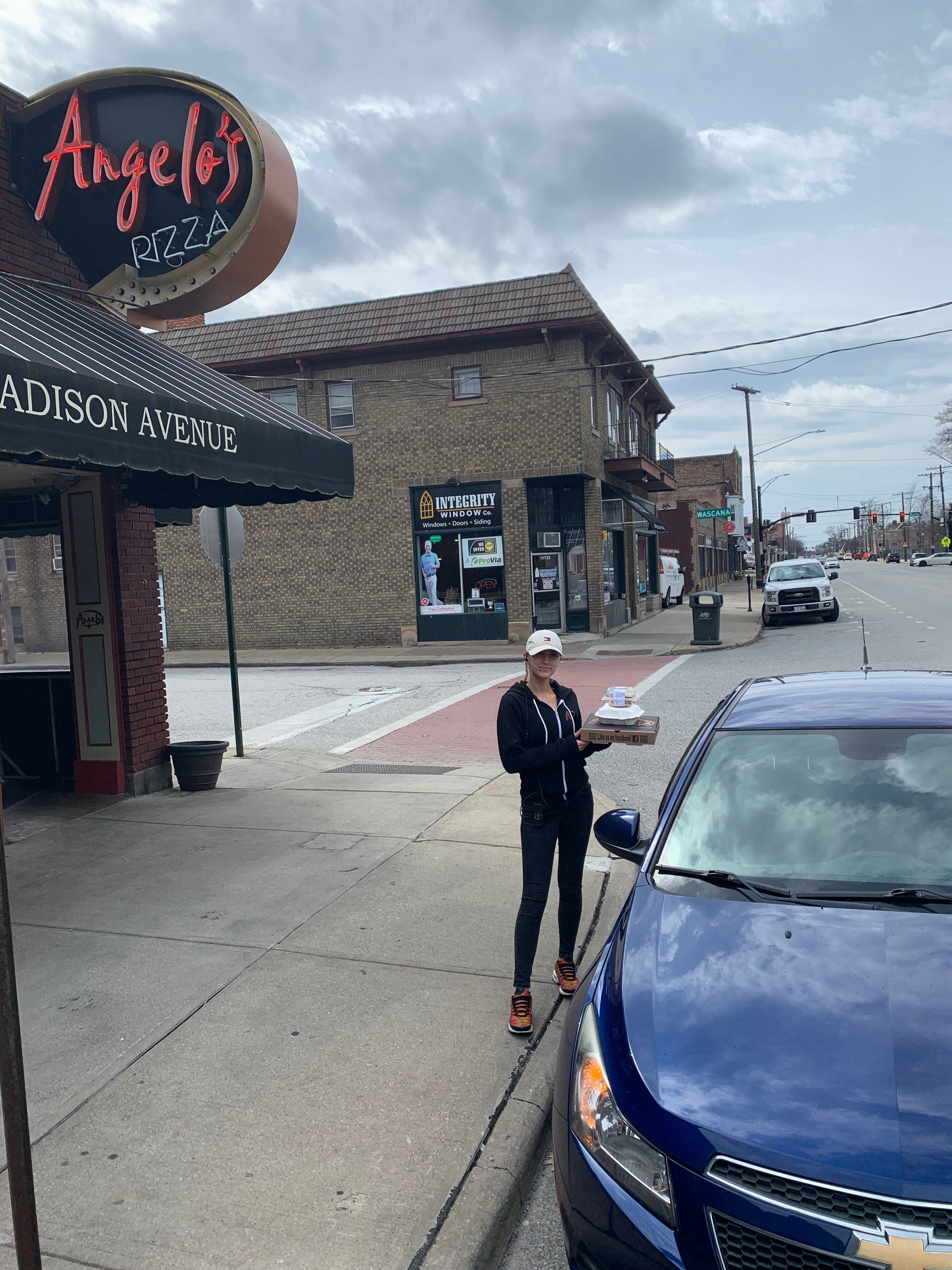 His employees didn't quite take to the idea too well at first. He said that many of his employees weren't too keen on wearing a radio on their waist-line and having an earpiece on their heads.
However, with many restaurants closing their doors to regular service, Neitzel said that Angelo's has now shifted much of their services to curbside food pickups.
"This is helping us keep the flow of traffic cruising," Neitzel said. "It's flowing like butter, it's gorgeous,"
Without the use of two-way radios, he believes the curbside service wouldn't work as well, or as efficiently as it has been since they started doing this within the past couple of weeks.
"This has been the best fit for the way business has shifted in the current situation," Neitzel said. Two-way radios are a great way to improve communication among a restaurant's staff. He said if you don't have to chase someone down to accomplish a task, it's much easier to improve workflow.
Many two-way radio companies have clients in the restaurant and foodservice industry and they know how restaurants tend to be more successful with more efficient communication.
Although these are strange times, communication is still very important and can make or break a business. As many businesses try to survive as the world seems to shut down more and more every day, that businesses who need to remain open can do so in a safer way by keeping employees and customers separated as much as they can outside of the recommended six-foot-plus distance— and a device like a walkie-talkie makes that even easier.
Neitzel said that he is thankful that they didn't totally scrap the idea of using two-way radios at his restaurant and believes that they will now be used more and more after everything dies down with the Coronavirus.
"This has been the most clear cut showing of how it works," he said.