Toes in the Water: Transitioning to Reopen
6 Min Read By MRM Staff
With more states lifting sanctions on dine-in options, Modern Restaurant Management (MRM) magazine reached out to Yelp's Small Business Expert Emily Washcovick to learn about ways restaurants can successfully make the transition and slowly ramp up operations, while keeping guest and staff safety top of mind.
What are the best steps a restaurateur needs to take to make a reopening successful?
To ensure a reopening is successful, a restauranteur first needs to look at everything through the lens of whether it is safe for their staff and customers. That needs to be the number one priority.
Once that is settled, it's time for communication plans. Update all external platforms with one clear, cohesive, and consistent message about your new hours, protocols and what you're doing to ensure everyone's health and safety.
Next, it's time to think about the operation of your restaurant in a time of social distancing. This can mean a variety of things – first and foremost the actual layout and table set up. In these early days of reopening, and as we're already witnessing in some states, restaurants are given a limit of 25 or 50 percent capacity and the table layout should therefore reflect a setup where customers can easily and comfortably practice physical distancing.
Where you can, incorporate fresh air into your dining room if possible by keeping doors and windows open. Outdoor dining is ideal if your restaurant space allows it. Then it's time to think about all of the ways you can make the restaurant as "contactless" as possible. To avoid passing menus, credit cards, and cash between guests and staff, consider other methods when possible. Touch-free payment and digital menus are gaining popularity as well.
We expect many restaurants will be moving to a more fast-casual approach, continuing to lean on their pickup/takeout options. This speaks to a larger "transition" period we're about to enter where, though things are opening back up, consumers will still want many of the same accommodations provided during the "stay-at-home" phase. That said, we expect restauranteurs to keep up their curbside pickup and takeout offerings to serve diners who may prefer to dine at home for some time, as well as supplement their dine-in revenue which will likely be lower due to a reduced capacity. We've seen a few innovative examples of businesses using existing technology to elevate their takeout practices in order to serve more customers. Some restaurants are taking to their Yelp photo pages to show exactly how they're making their takeout work. In San Francisco, Marufuku Ramen, as an example, used the photo customization to give consumers a real look at what they can expect from the restaurant when they order.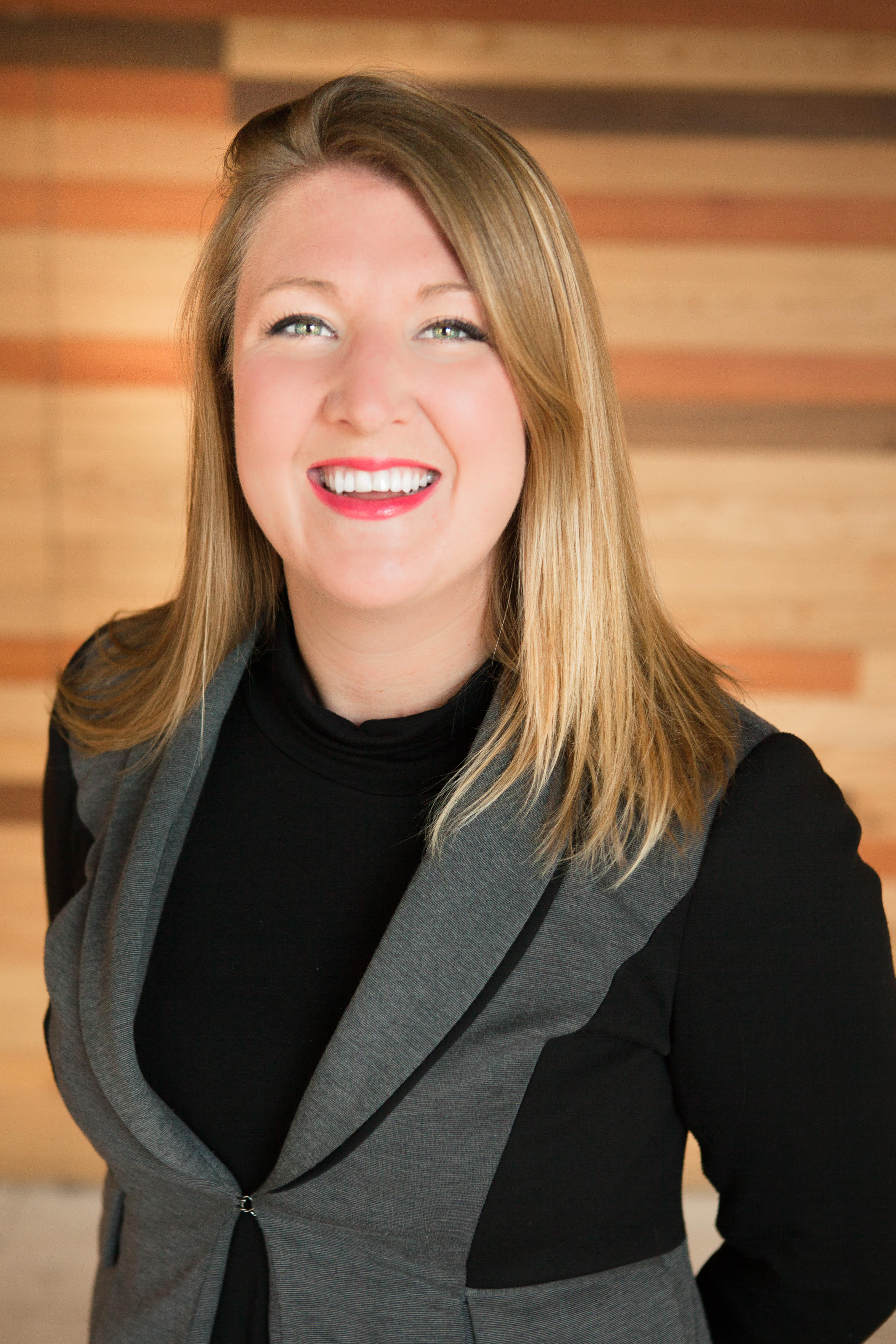 Continue to think outside the box. We've seen some truly innovative things over these past couple of months and this is not the time to stop. Keep selling those 'create your own cocktail' kits; the 'decorate your own donut' boxes; the 'make your own pizza' trays. Keep offering the virtual cooking classes. It's going to take a while for things to go back to "normal", so we recommend continuing to diversify your revenue streams while ramping up the 'dining-in' experience. As I learned from Tender Greens chef and co-founder, Erik Oberholtzer in his interview on the Full Comp podcast, "Use the roadblocks to your advantage — take some risks, don't panic and believe in the fundamentals of your business."
And, finally, be patient… With yourself, your staff, and your customers. Remember, this is new for everyone. It's a learning curve and mistakes will be made. What's important is that we're all in this together and that at the end of the day, you're doing all you can to keep everyone safe.
These, of course, aren't exhaustive, but a good starting point as you begin to map out your reopening strategy.
Are there things that are more important now that need to be focused on?
Communication and the safety of your employees and customers continues to be of paramount importance. It is what has been most important during these past few months and will continue to be for the foreseeable future.
As long as things are still in flux, it remains essential for business owners to be communicating as much as possible. With change comes a certain discomfort and the one way to ease that is through constant connection. Tools like Yelp Connect, allow restaurants to directly reach with customers with customized content and messages. Businesses can use Connect to outline the safety measures they are taking (contactless ordering, disposable menus, mask wearing, etc.), what customers can expect from the dine-in experience (new layouts, etc.), which "shelter-in-place" offerings they are continuing, etc. Connect also helps you reach the local, relevant diners that matter most in these times — those who've previously shown interest in your business or are around your neighborhood.
How should funds be allocated for cleaning and marketing?
While everyone's situation may be different, what we can advise all restaurateurs to do is to get a full understanding of their entire fiscal picture and outline the goals they need and want to prioritize. The first thing we always recommend when it comes to marketing spend, is focusing on the highest ROI. To get the highest ROI, it's essential to focus on the highest intent consumers – essentially, giving you the biggest "bang for your buck." For example, if you're a taco place offering delivery, you want to reach a diner already searching for taco delivery – platforms like Yelp help you achieve just that.
There are also several free marketing techniques that allow you to effectively reach consumers, while also saving money for essential things, such as cleaning, sanitizing, and disinfecting.
Marketing is the creative process of attracting potential customers to your business. It involves anticipating, identifying, and satisfying customers' needs and wants, convincing the audience that your business is the best solution for them or inspiring them to try something when they didn't know what they were looking for.
Leverage free tools that allow you to communicate with and educate your customers on your offerings – on Yelp, we have Business Highlights that restaurant owners should take advantage of and add the relevant ones to their profiles – both COVID-19 specific, and otherwise.
Next, think about creating shareable experiences and letting your customers do the marketing for you. Promoting menu items and special offers in fun, shareable formats can help spread your message throughout the community. If you have photogenic packaging or an eye-catching concept like do-it-yourself cookie kits, your customers will want to share that experience by posting photos. Just be sure to let them know how to mention you.
What's the best way to get the message out that a restaurant is back in business?
Make the most of every and all channels. Leverage your website, social media, and your Yelp profile. Of course, don't forget about your actual storefront.
During these past few months, we've found out of home to be incredibly effective. Restaurants come with restaurant windows – don't let the space go to waste. While it may not be the most aesthetically pleasing, right now it's a great way to communicate your message to passersby in your community.
How can a restaurateur be fiscally responsible to reset a foundation?
While we don't like to make generalizations, I can confidently say that this has not been an easy time for restaurants as a whole. Some made the tough decision to close their doors and others made the tough decision to operate within the mandated regulations. Either way, this continues to be a rough, long road.
When it comes to financials, there are many resources out there that a restaurateur can look to when thinking about reopening. We've tried to gather as much information as possible, including information about loans and financial resources that can be tapped in these tough times.
In what ways can technology help the reopening process?
We expect to see a lot of contactless changes to the dining experience, a couple of them being menu viewing and ordering. Restaurant owners can turn to technology to make this a seamless process. Restaurant owners can have patrons view menus on their phones and order digitally as well, creating less opportunities for person-to-person contact and encouraging social distancing.
You can also turn to a waitlist product. With Yelp Waitlist, consumers are able to "join the line" of their favorite restaurants remotely and restaurants, in turn, are able to manage the wait time in real-time to provide a very accurate estimate to customers. Products like Waitlist are very helpful in a period of social distancing since it is contactless, removing the need for a physical clipboard, eliminates crowds of people in a waiting area or line (allowing them to observe physical distancing while they wait) and helps restaurants manage their dining room at a reduced capacity. These kinds of operational changes will be essential to effectively reopening.
Technology will continue to transform the dining experience and I'm excited to see how companies innovate to help with this "new normal."
How can restaurants make guests feel comfortable?
Be honest and prioritize their safety. Of course, it's not that easy and simple, but if everything you do goes back to those two things, I think you'll find yourself in a good place.