The Evolution of Restaurant Technology: What's Next?
6 Min Read
Margin Edge co-founders Roy Phillips and Bo Davis dive into the evolution of restaurant tech: where we've been and where we're heading next. They started the compamy with the goal of automating tedious back-office tasks, saving restaurant operators time and providing crucial data for making business decisions. Davis, a restaurateur with a background in data science and technology, knew there was a better way to see and manage restaurant finances in real-time and Phillips' background building concepts for Bloomin' Brands became a combination to develop their software, which now services more than 3,000 restaurants.
What was restaurant technology like 10-20 years ago?
Roy Phillips (RP): 20 years ago it was all about the point of sale (POS). There were a couple restaurant management software companies out there, but it was just inventory and budgets. It seemed like the POSs were trying to do a lot of what restaurant management software companies are doing today, all encompassing into the point-of-sale. It wasn't all that great, to be honest. We started doing to-go orders but that was still through your POS. You could do a budget on your computer, but as far as doing a declining budget and actually tracking it, you had to do that by hand. I don't remember any reporting other than inventory reports. We would take all our invoices, mail them to the accountants and they would process all the invoices for us in financial reports.
Bo Davis (BD): Yeah, and the financial reports would come weeks after the end of the period. So you'd get them back and then try to remember what happened six weeks ago that made your food costs high. For me, my background was in technology. I started a technology company, sold it, and then went into the restaurant business. I was very technically literate and open-minded to using restaurant technology. In 2005 when I started, we had OpenTable for reservations and a POS, but that's about it.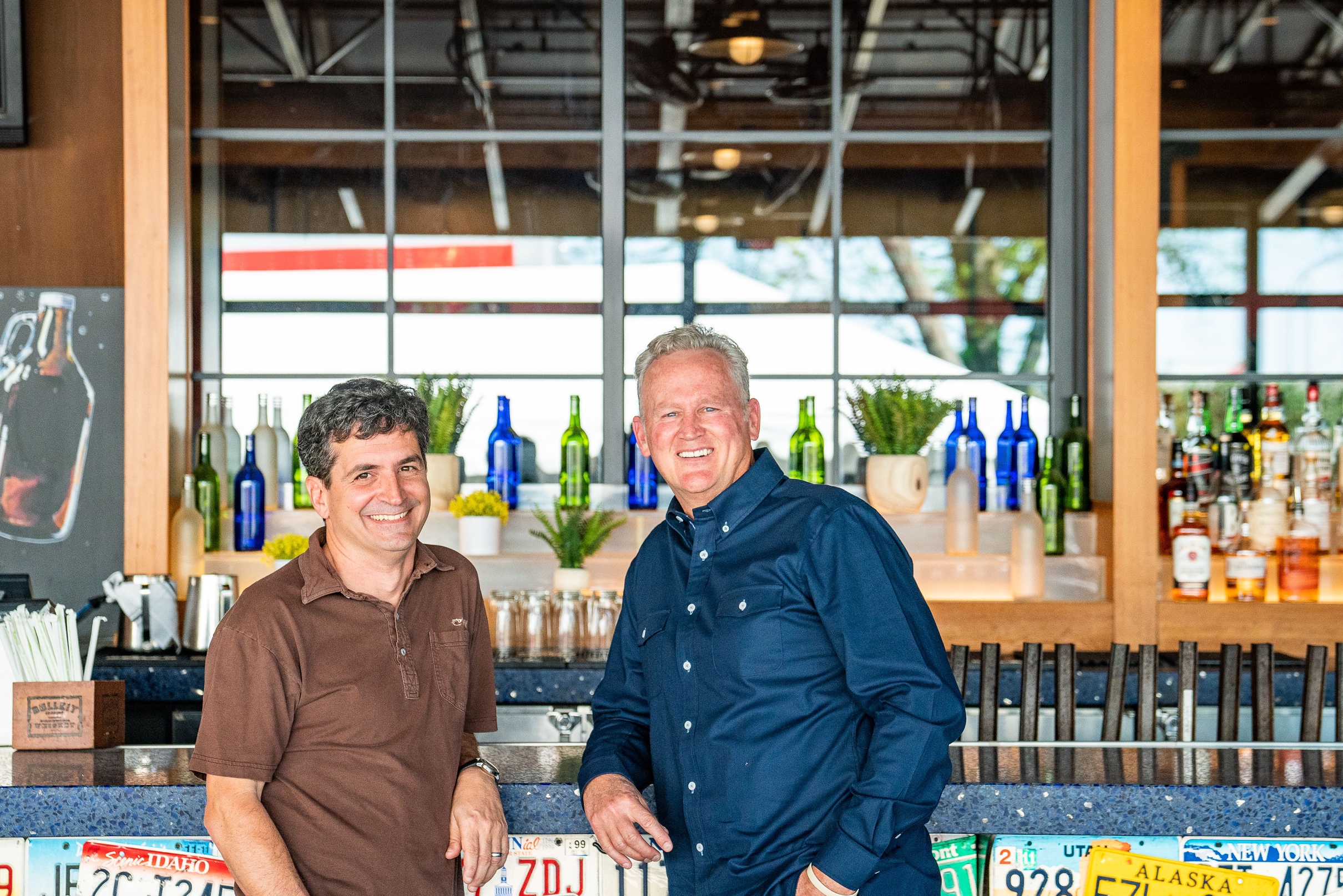 Between 2005 – 2015, there was a lot of technology being brought into restaurants and it was a lot of young, early-stage companies. Obviously some started to do quite well like Doordash for third-party delivery, some of the new POS systems like TouchBistro, or scheduling systems like 7shifts. Those have evolved and become very powerful. I remember the early days of POS cloud systems (2010-2015), and a lot of them were pretty bad. Really unreliable. It took a while to evolve to something useful, and now we're seeing a lot of tech settling in and having a major impact. We're moving past the early adopters to systems that are more robust. Look at 7shifts- they just announced that they passed 40,000 restaurants. We've got a few thousand. Only the real solutions that aren't buggy or falling apart get up that curve and that's what's happening now.
RP: They took what we did by hand and made it so you can write a schedule in literally five or 10 minutes. I remember writing schedules by hand and it just took hours. Now people can exchange shifts, add or drop them, and it was restaurant people who started these companies or had the idea to.
BD: Another thing that has really sparked the evolution of restaurant technologies- and I'm certainly not the first person to say this- is the mobile device. It really changed restaurant technology because restaurateurs are generally not at a computer all day, so being able to use a mobile device was a big breakthrough.
Where are we now?
RP: One thing that has made the biggest impact for myself now in terms of technology is the iPhone. It's taught me so much just on new restaurant tech, getting into MarginEdge and what we do. It puts you a lot more at ease with trying something new because you can see how well it works immediately.
BD: COVID forced people to adjust their menus for take out and delivery, adjust to rising food costs and labor challenges, all these first- and second-tier impacts. Now restaurateurs are more open-minded to using technology to solve problems because they have to be a lot more flexible, in what they sell, how they staff- literally everything about the business has to be more flexible. You can't keep doing the same thing everyday when your revenues are all over the place. You have to know what's going on and have systems in place to see all that.
Technology has evolved quite a bit, so now it's in a place where it is really generally helpful. There's been a nice coalescence of technology maturity and open-mindedness on the restaurateurs' part which has led to more rapid adoption of technology, much faster than pre-COVID. And restaurateurs tend to be a close-knit group so there's a lot of communication about what works and what doesn't. There's a lot of camaraderie- it's not one against another- everyone wants to see a rising tide.
What does the future look like for restaurant technology?
BD: I'm a big believer in machine learning and the direction that it's going. If you look back to the late 90s the internet really changed software, and then in the late 2000's the mobile device changed all software. All of it. Around 2017-2018 machine learning made breakthroughs that allowed it to be much more implementable. I believe that machine learning will have as big of an impact on technology and software as the iPhone and the internet did, which is to say it will change everything.
It's now at a point where you can rapidly predict what's going to happen. For firms like ours, we have gathered an enormous amount of data- literally billions of dollars worth of sales and purchasing data. We can help restaurants start to understand what's going to happen and what they should do, rather than tell them what just happened. This isn't just us. I think all software is going to do this, but MarginEdge is heavily focused on this, and built a data science team to pivot the software from looking backwards to forwards. It's not robots running kitchens and getting rid of humans, but it is a human walking into a kitchen and knowing how much salmon they should prepare or how many people they need on staff. It's taking care of a lot of difficult decisions for them so that they can just operate the business.
RP: When we first started the company we talked about how cool it would be for MarginEdge to write the prep sheet, do the order, or write the schedule, and Bo has stayed true to that. I've got chills thinking about what our software will be doing in a few years. That is truly a dream come true thinking about how it will affect the industry and especially its hardest workers. Yes, it'll impact the owners and other leaders, but the people who work the hardest in the restaurants will see the biggest difference.
What about the future of restaurant automation?
BD: We don't need to be weary of it. If you look at other industries, automation never puts everyone out of work. Ford still employs a lot of people and the reason why is that automation makes you more efficient, assists with quality control, helps you scale better and provides a lot of potential- and it still requires people.
Automation will help the most with the hardest working people, the things that require the most grunt work and the smallest amount of art and care. These tasks will likely be automated. We want to help automate nightly produce ordering. That's not art- you have to have the right amount of produce the next day to run your shift. But the person who designs the menu and how they use the produce- those jobs aren't going anywhere. The closer you get to art, the less likely they'll be automated and, frankly, that artistic part is what people enjoy.
RP: Our software also helps educate people who are doing those tougher jobs. Take our theoretical usage module. If you want to know how we get to a number, it shows you the math so it's extremely helpful in teaching people about calculating theoreticals. It'll be the same when it comes to writing a prep list. You'll be able to see how we came up with exactly what we're saying to prep, based on shelf lives, etc. It doesn't mean people will skip learning levels as they get promoted- it's a great educational tool too.