The Comfort of Pumpkin During the Pandemic
2 Min Read By MRM Staff
With comfort food topping many menus this pandemic year, it comes as no surprise that the early arrival of pumpkin spice items has been warmly received.
Freshly-brewed batch of data from foot traffic analytics firm Placer.ai shows Starbucks is wisely wielding the power of a popular seasonal weapon—The Pumpkin Spice Latte (PSL) to drive more customers into its stores as the summer winds down.
While the PSL is a seasonal beverage reserved for the autumn months, Starbucks has offered it earlier and earlier every year. 2020 was no exception, as the PSL hit stores on August 25. Placer.ai's data shows that the PSL's early release was, in fact, successful at increasing foot traffic to Starbucks, something that had been lagging post-pandemic. A link to the full report can be found here.
The Saturday and Sunday following the PSL's launch, foot traffic was a mere 7.7percent and 6.2percent below 2019 levels of the equivalent Saturday and Sunday in 2020. Since the start of the recovery, Starbucks' peak foot traffic was more than 20percent below 2019 levels, showcasing the power of the PSL.
Dunkin' made its fall menu available earlier than ever before, arriving at participating restaurants nationwide by August 19. This year's fall lineup features the new Signature Pumpkin Spice Latte and new Chai Latte, Dunkin's Pumpkin Flavored Coffee and bakery treats, among others.
"This is one of the most anticipated times of the year for Dunkin' guests, and we're excited to make pumpkin favorites available at Dunkin' restaurants earlier than ever," said Jill Nelson, Vice President, Marketing Strategy at Dunkin'.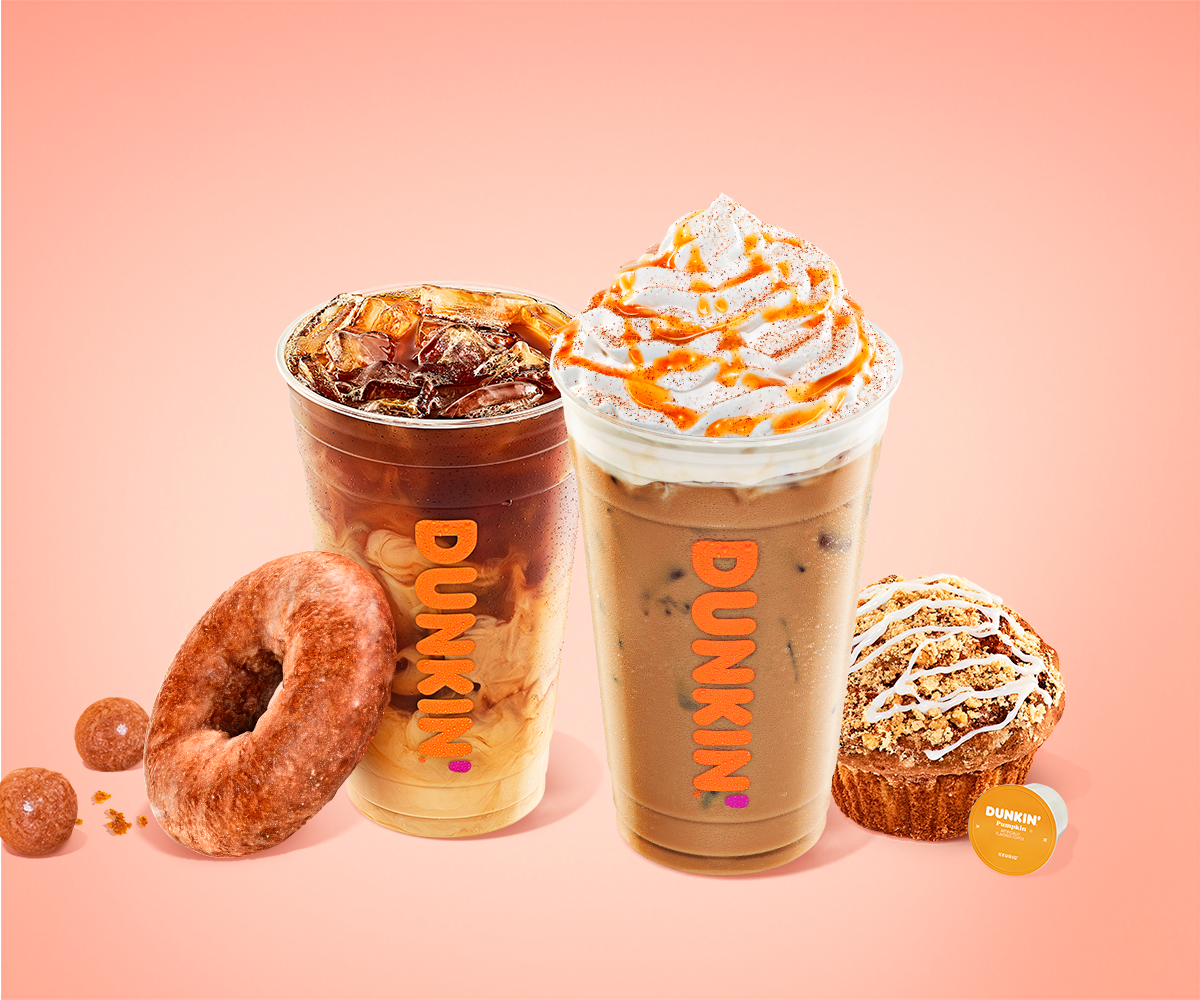 Flavoring company Monin launched a new and improved reformulation of the ever-popular fall flavor. The team in Clearwater sought to enhance the formula by softening the spice notes of cinnamon and nutmeg and emphasizing the baked pumpkin flavor.
"Pumpkin Spice is a staple seasonal flavor everyone desires," said Jane Noel, Associate Brand Manager at Monin. "We have seen this reflected in our sales data with 84 percent of Monin Pumpkin Spice Syrup sales volume occurring between August-October over the past four years."
In a 2019 study by OnePoll and Green Mountain Coffee Roasters, a resounding 80 percent of Americans said they are on the pumpkin spice bandwagon with 68 percent of respondents saying they crave the fall flavor before the season even starts.
"Additionally, people like consistency in turbulent times, so the usual pumpkin spice offerings will be a welcome sight to customers this year," said Noel. We are certain people will continue to crave the comfort of pumpkin in their food and beverages to capture the coziness of fall."