Teriyaki Madness Implements Technology to Combat Coronavirus Crisis Fallouts
3 Min Read By Michael Haith
As the novel coronavirus outbreak leads to state-mandated dining room closures, many food service franchisors are struggling to maintain business. Although we are not having guests eat in our dining rooms, Teriyaki Madness is utilizing technology to combat the fallout through an emphasis on pickup and delivery, innovative curbside service and social media promotions across its website and mobile app.
CEO Michael Haith discusses the innovative strategies Teriyaki Madness is utilizing to deal with the current health crisis.
Since most major QSR and fast casual concepts have already made significant investments in boosting their digital and off-premises offerings, many brands have the infrastructure in place to succeed but are looking for ways to keep up with the increase in demand.
In response to the influx of delivery and pickup orders at Teriyaki Madness, the brand has added drive-thrus in TMAD parking lots where they didn't exist originally. With a cloud-based POS, TMAD shops are able to utilize iPad to take orders (six feet away, of course), and will bring customers their food – still fully customizable and made-to-order – to their car when it's ready.
Because patrons are not able to dine out, call-ahead orders have increased. Teriyaki Madness tries to encourage those customers to order online or in the app but has enabled Olo's Switchboard, which allows cashiers to take orders over the phone and add delivery options for the customer as if they ordered online.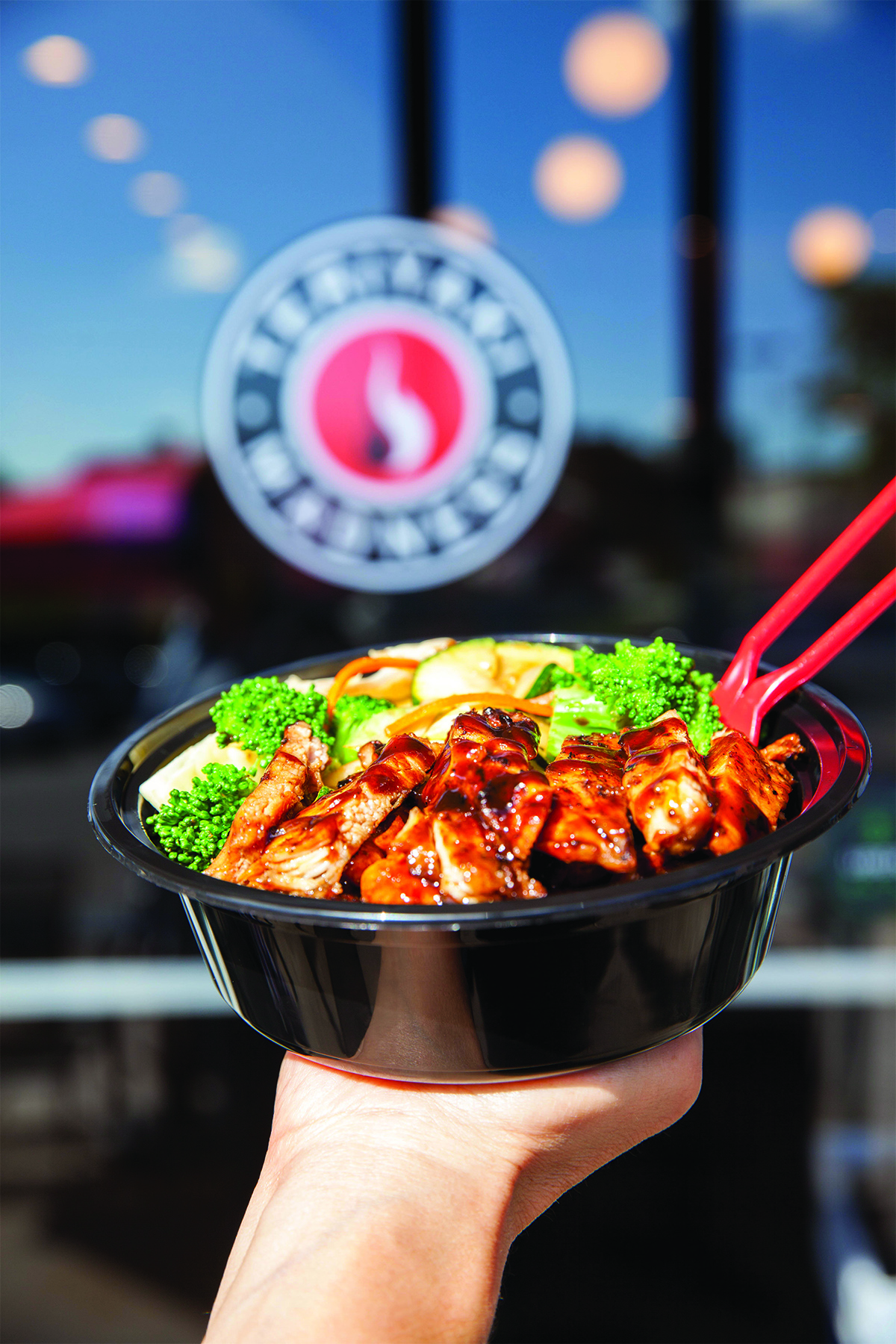 Additionally, Teriyaki Madness is rolling out advanced, location-aware curbside technology at select locations to encourage social distancing. This platform alerts the shop when a car is pulling in for pickup to allow for more seamless and efficient service that limits interaction and keeps customers and employees safe. Shop employees can be on their way outside with the food while the customer is pulling up to the shop – everything has been prepaid through our app or online, so the transaction takes just seconds and the customer is on their way.
These operational programs are being rolled out alongside fun, consumer-focused promotional initiatives via the brand's app, website and social media channels. For example, the brand is encouraging customers to "Show Us Your Big Bowls (At Home)", with a quarantine-friendly social media contest in which customers will post pictures of themselves eating their Teriyaki Madness at home and we will pick winners at random. We will pick ten winners to receive free bowls for a month (four free bowls!) which are loaded to the customer's app account and can be used online or through their app purchase. These types of initiatives create valuable, user-driven content to be pushed out through our mobile app, as well as across various social media platforms such as Facebook and Instagram.
Through another, Pay-it-Forward digital initiative—the 'Go Feed Me' campaign—Teriyaki Madness will be supporting our nation's invaluable and hard-working healthcare professionals by encouraging customers to "give a meal to 10 healthcare employees" during these trying times. Customers can sponsor a Teriyaki Bar by paying half and Teriyaki Madness will match it and deliver it for free to the hospital or healthcare office of their choice (within five to six miles of the shop). It feeds up to ten people and is easy to transport, setup and put away (if there are any leftovers, which is doubtful!).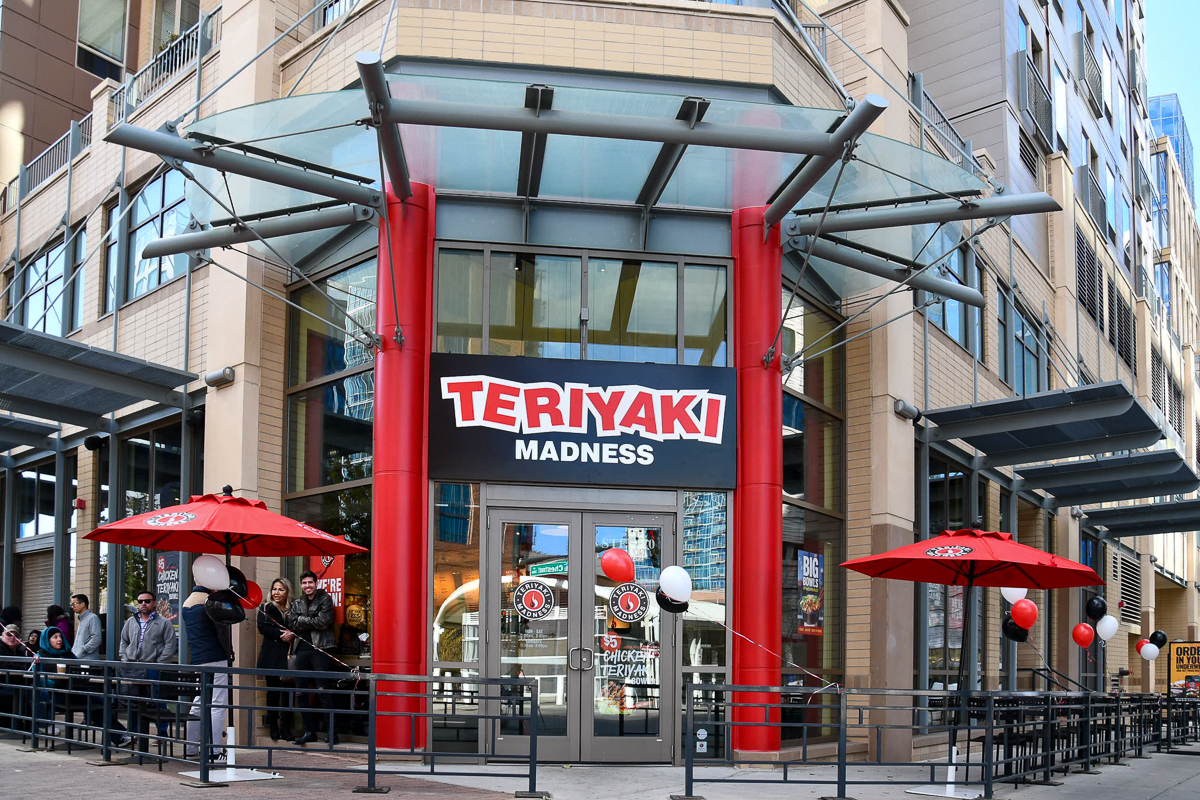 In addition, we've rolled out a series of promotions to help those who may be struggling during this time, including a Healthcare Worker Discount, which includes $5 bowls at participating locations for any healthcare employees in uniform or with a valid hospital/clinic badge. Lastly, to ease the stress of parents due to mass school closures, we're letting Kids Eat Free at participating locations with any purchase every day of the week (which used to be only on Sundays), and offering 15 percent nationwide off the Family Teriyaki Bar when customers order catering.
While this is a confusing time and no one has all of the answers, we are doing everything we can to implement new strategies in order to stay ahead of this quickly-changing situation and continue serving happy customers the made-to-order, fresh food they deserve.