Sushi Success Story: How Technology Helped Bronx Restaurant Do the COVID Pivot
2 Min Read By MRM Staff
Amir Chayon of Bronx sushi restaurant Ceetay tells a common COVID story.
"Pre-COVID-19 the business was mainly dine-in. In March, everything changed and we had to make the difficult decision to close the business," he said.
Leveraging technology, Chayon managed to pivot the business model.
"Now I'm discovering that it's working much better for me and my business to not have a dine-in option at all, and since then I haven't reopened for dine-in and I have no plans in the future to do so. I love giving my clients the option to order directly from my own website and being certain that I am always providing them with the best service I can."
He partnered with Dragontail Systems, a food ordering and delivery optimization company, to upgrade to Dragontail's Algo Dispatching Systems, which analyzes data using artificial intelligence and machine learning to fully optimize and automate the kitchen and dispatching flow, including order receipt/kitchen prioritization for meal preparation, food packing, dispatch, route management and delivery.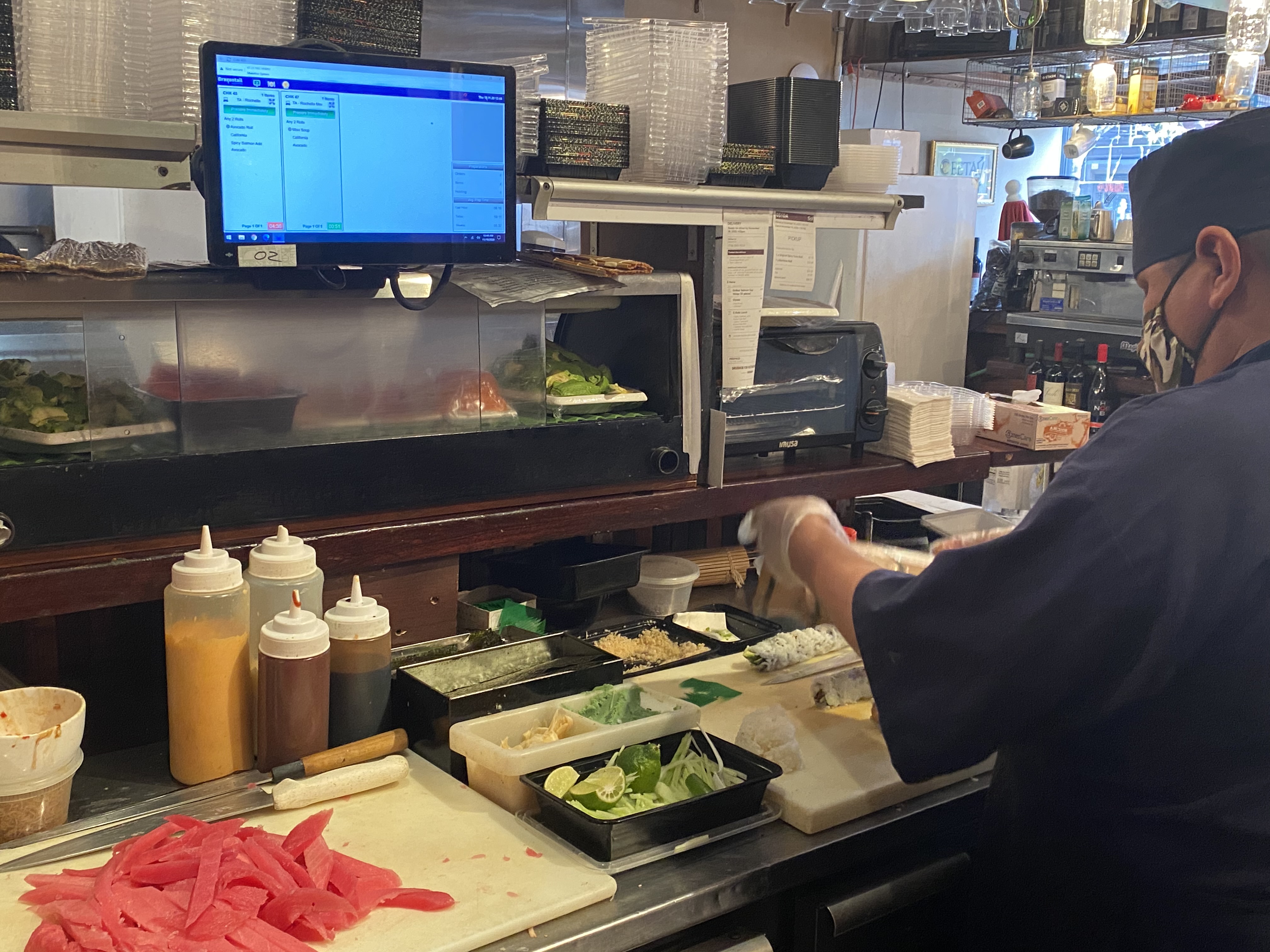 "Business owners in the food industry understand that technology, and especially that which powers delivery, is the 2020 and 2021 rising star, and they are eager to invest more into it," said Dragontail CEO Ido Levanon.
Chayon feels the investment he made in his business has been worth it.
"I thought that this would be the best time for such a change since a pandemic can cause either a fall down or an opportunity, so I chose opportunity. After deciding to pass on the dine-in, it just made sense to invest in the other currently available options and especially delivery. At the end of the month, my total savings were more than $600 and growing by the day so I believe it was the right decision."
He discovered other bonuses as well.
"I loved the idea of adding the delivery option to my website, as well as saving the 30 percent that I would have normally paid to the aggregators," Chayon said. "Another bonus is being able to share the exact status of my customers' food preparations with them while their meals are being prepared, all the while ensuring the best customer service is provided."
Levanon pointed out the role technology has played in 2020 helping restaurants stay operational.
"Technology is becoming the great equalizer, and it is allowing restaurants of all sizes to take back control of their kitchens based on system recommendations powered by artificial intelligence and machine learning (such as tracking the drivers' locations, order type, how many items in a specific order, etc.) so that meals get delivered hot and fresh to every customer's doorstep."