Staffing Solutions for Restaurants During COVID-19 Outbreak
5 Min Read By MRM Staff
Staffing has always been a top-of-mind issue for the restaurant industry. but the COVID-19 outbreak has been a total game changer when it comes to employment. How can restaurants weather these complexities?
Modern Restaurant Management (MRM) magazine spoke with employment expert Mark Heymann, a founding partner and the chairman and CEO of UniFocus, a workforce performance firm in the service sector, about the impact Coronavirus is having and will continue to have on restaurant employment.
As restaurants pivot from the effects of COVID-19, how can they best manage with decreased staff?
When the restaurant industry begins to a return to normalcy, it will be important to recognize that volume will return slowly. There's a possibility that menu items may carry a lower price to entice business. Furthermore, some seats may need to be removed for a period of time so that customers feel a comfortable sense of separation and aren't too close to each other.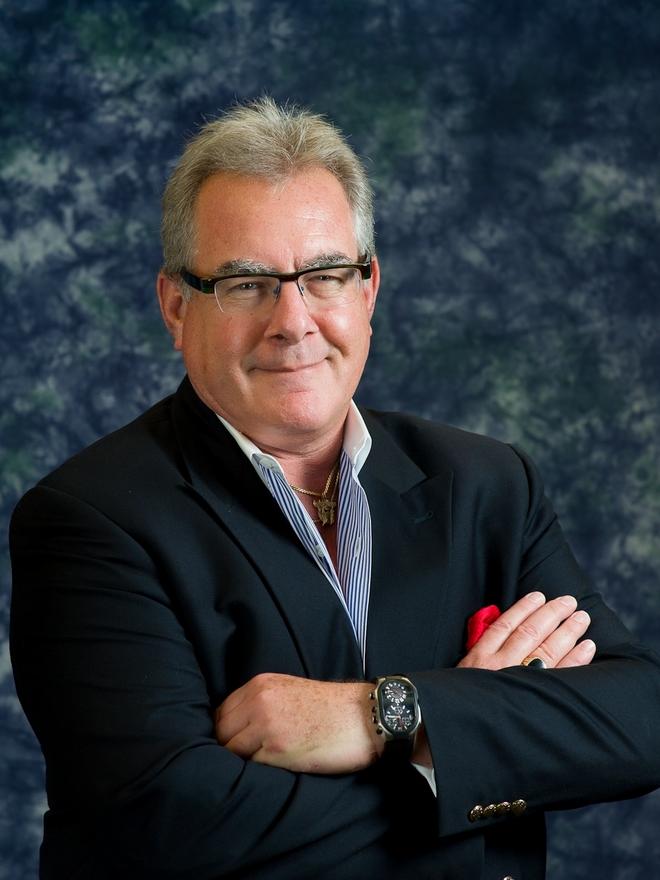 With that being said, management will need to assess staffing and look for a more updated model to affect the cost of operations. One of the primary components of this new model will be cross utilization of employees. The concept of cross-utilization means training employees to perform multiple positions that create added efficiencies in the operation. Can a host bus tables? Can a bartender also work the floor and serve? Can dishwashers run food? Can employees take turns delivering orders? By identifying potential opportunities for cross utilization, restaurants will be able to more effectively address operational needs during this period of re-opening and rebuilding.
Think of it like a casino. On the casino floor, there are blackjack dealers, craps dealers, roulette dealers, and poker dealers who are experts at hosting a specific game. But then, there's also a set of multi-skilled dealers who can work multiple tables during a single shift based on need. Versatility equals value to the bottom line, and the same can be said for restaurant staff. Management should be tasked with determining specific positions that can be combined.
It will take quite some time before restaurants can sustain the same staff numbers as they did before COVID-19. Guest volumes will only gradually increase as the effects of the pandemic continue to subside, and as of now, even medical professionals aren't able to offer a clear timeline as to when that will happen. So, cross utilization is one tool will be vital in these early stages of uncertainty.
What are some of the things people are doing during this pandemic to maintain some levels of business?
As the reality of COVID-19 began to develop, it became clear that restaurants would need to put steps in place to combat the change in dining preferences that COVID-19 has caused. This includes expanded take-out/delivery options. The restaurants still operating are the ones making their popular menu items accessible to customers, while customers are also more inclined to order takeout and delivery right now to support the industry.
Obviously, there are restaurants that weren't as prepared or able to create a take-out delivery service. Those are the ones in greater trouble. Many restaurants already had take-out and delivery, but it has been quite interesting to see the higher end of the market make their menus available without using the dining rooms of the establishment. And while this approach supports some of the staff, if the quality is right, it also promotes the brand during these challenging times. This will clearly help as the market returns to on-site dining.
What are some ways restaurants can work with their staff to keep them on board?
First of all, restaurants should remain in constant contact with their employees – making sure they've filed for unemployment, have access to health benefits, and are doing OK from a well-being standpoint. Secondly, although financial realities call for staff cuts, ownership should consider staff-wide hourly reductions rather than full layoffs, especially for kitchen staff. It keeps your staff versatile for call-offs or employees who fall ill.
Unfortunately, front of the house staff who aren't cross trained are generally furloughed. Thirdly, taking these steps will also help the restaurant retain top talent for when guest volumes return. There is technology in the market that can do what is called balance scheduling, where a group of employees may get 28 hours per week to allow for more people to work. In the meantime, encourage your employees to apply for "essential job" opportunities where workers are needed right now – grocery stores, warehouses, pharmacies, hospitals, etc.
How can cross training help operationally and financially?
Overall, cross training helps restaurants achieve better productivity while increasing engagement through job enrichment. At very low volumes, a fully cross trained team can move a restaurant up the profitability curve much faster than an individual skilled group. Cross training also helps to address minimum staffing concerns. A simple example could be having the dishwash staff bus tables during low volumes. There may be minor uniform issues, but the dishwasher will directly learn about the dining experience and the importance of spotless silver and glassware. And because of that, he will pay more attention to cleanliness during his next dishwashing shift.
We have seen the added benefit of a reduction in breakage and loss. At the same time, the crossover saves the cost of the bus person while still meeting service expectations. There are also other examples, some of which are partially used in operations today but can be fully integrated into the operating philosophy.
How does cross training Impact of work rules?
When business returns, one of the issues that will need to be addressed is childcare coverage. In all likelihood, as restaurants reopen, childcare services may take longer to return. This creates a problem for two-income families, a bracket many employees in the restaurant business fall under. Traditional staffing models will generally not be flexible enough to address this key issue. However, the following points are a few suggestions as to how this imbalance can be dealt with.
Look to create 10 or 12-hour shifts, enabling staff to work less days while still receiving full week hours. This approach will allow friends to watch children while swapping days with other co-workers. The key to this is cross training.
Service teams can be scheduled to work on opposite days for childcare coverage.
In areas where 8 hours per day is the limit to when overtime kicks in, these rules can potentially be suspended. The same goes for split-shift rules that can be extended.
Minimum shift requirements can be trimmed to increase cost effectiveness during peak service times. A cross trained staff will be able to address this more easily as a peak service time server can do other tasks in the operation.
Take a close look at fixed staff and management positions that could be experiencing lower volumes. These positions are vital to the success of your business, as they make clear contributions to the overall value equation by speaking to guests, covering peak shifts or working with staff to ensure high level service and sanitation.
Do you anticipate any long-term effects on staffing?
I think we'll see more restaurants and hotels cross utilize employees to increase profits. When guest volumes begin to return to historic levels (which could be months away), there may be more skill-specific positions needed. But with employees already comfortable with multiple positions, it won't make sense to revert to past practices. A key emphasis for the foreseeable future will be creating more distance between customers in dining areas, as well as making it clear to patrons that sanitation is one of your primary focuses. It will no longer be acceptable to have a sign in the restroom that says, "Please notify management if the area is not clean."
This means that restaurant will experience less capacity for a period of time, which is why table turn numbers will be critical. Therefore, the whole service delivery process will need to be reviewed to improve any deficiencies. At the end of the day, recognizing the impact of social distancing on the perspective of customers coupled with operational optimization tactics will allow restaurants to return to profitability quicker.