Spreading Southern Hospitality Through the Pandemic
4 Min Read By Jamie Yarmuth
Like many fellow restaurant groups, this year has been challenging for a variety of departments at Sonny's BBQ, due to the impact of COVID-19. Overall, the biggest lesson we've taken from this unpredictable year is that in order to successfully spread the spirit of BBQ and kindness, we need to be transparent with our communities, engage with our most loyal customers, and be there for them in hard times. Our focus this year has been to find ways that Sonny's is uniquely positioned to help guests navigate our new normal – from safety concerns, family meal solutions, and even the monotony of being trapped at home. Throughout all the uncertainty this year has brought, our values and our mission of spreading the spirit of BBQ has been our guiding star.
Open and clear communication across our organization has been pivotal. In terms of operations, we enhanced our already stringent sanitation and safety protocols to comply with new government regulations, but ultimately, we needed to effectively and clearly communicate these changes externally to instill confidence in our customers. We created a ​live update tracker​ to keep customers in the know as to their location's dining modifications, designated a Sanitation Team Member at every location to ensure safety and sanitation measures were being met, and for those dining with us, we completed a sanitation checklist to provide insight into the efforts we take to keep our communities safe.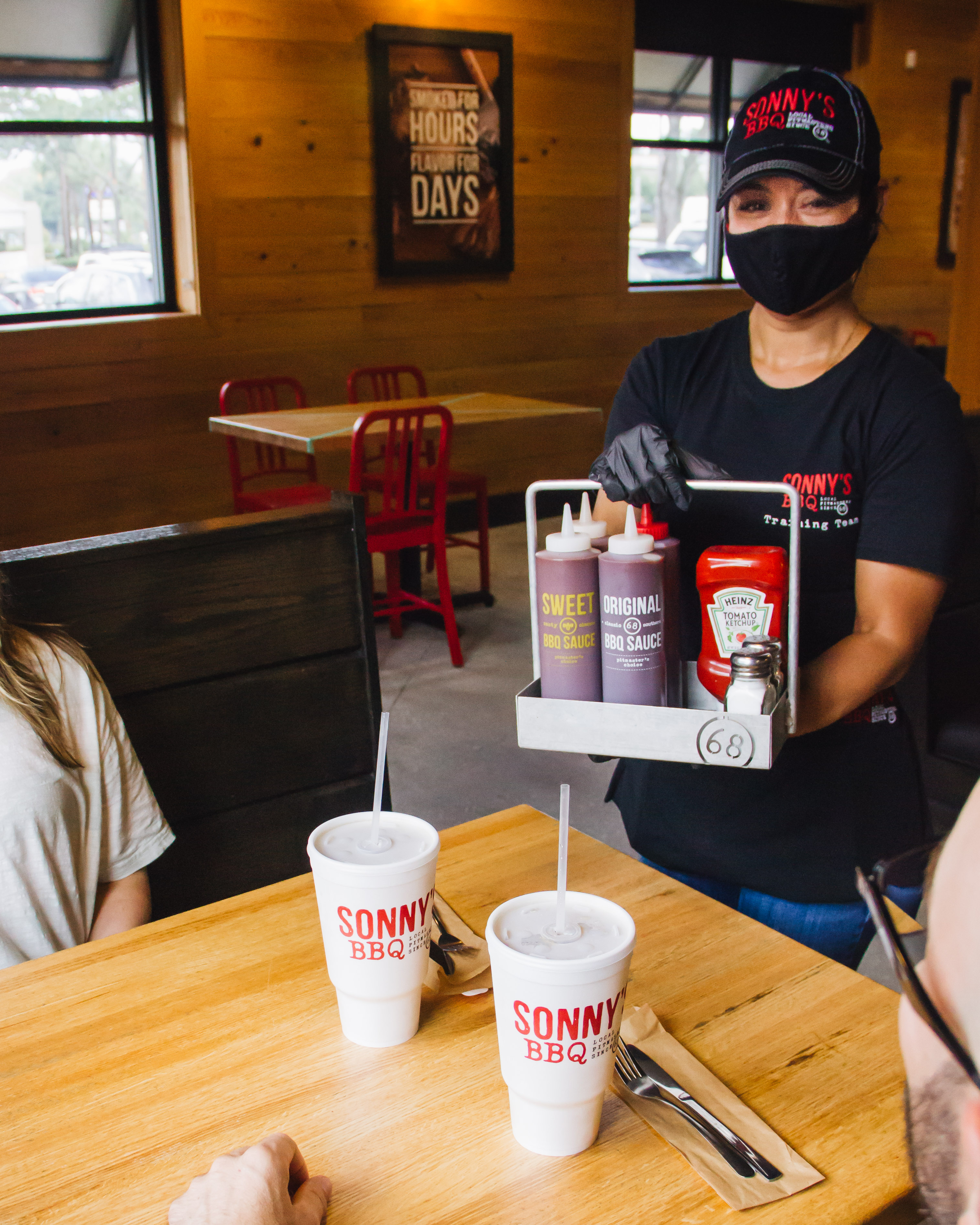 On a consumer level, our ability to identify emerging consumer needs this year has helped us evolve our brand messaging and ability to create unique consumer experiences. Most importantly, our marketing team has reaffirmed that our customers are what inspire our story. We've offered a variety of activities, like trivia, inspired acts of kindness via our Q the Kindness initiative and provided resources for our customers (Sonny's BBQ Zoom background or Spotify playlist, anyone?) to show their support for the brand outside their local restaurants. It's important for us to constantly support our communities in the same way that they support us – from food donation for local hospitals, schools, and first responders, to sharing our fans content online with UGC initiatives.
We also ramped up our efforts for the off-premise dining experience to ensure that every Sonny's meal at home offered the same Southern hospitality that our on-premise diners have come to know and love. Branding is as critical outside the restaurant as much as it is onsite, and our marketing team has learned to successfully integrate the brand into off-premise experiences. The focus on off-premise sales has allowed us to stay ahead of the industry, where we have come in 11.79 percent better than competitors in year-over-year growth. Off-premise dining now accounts for 60 percent of total sales in 2020 compared to 40 percent in 2019. Services provided as part of our off-premise dining experience now include online ordering (pickup or curbside), drive through, traditional call-in take-out, third-party delivery, and catering.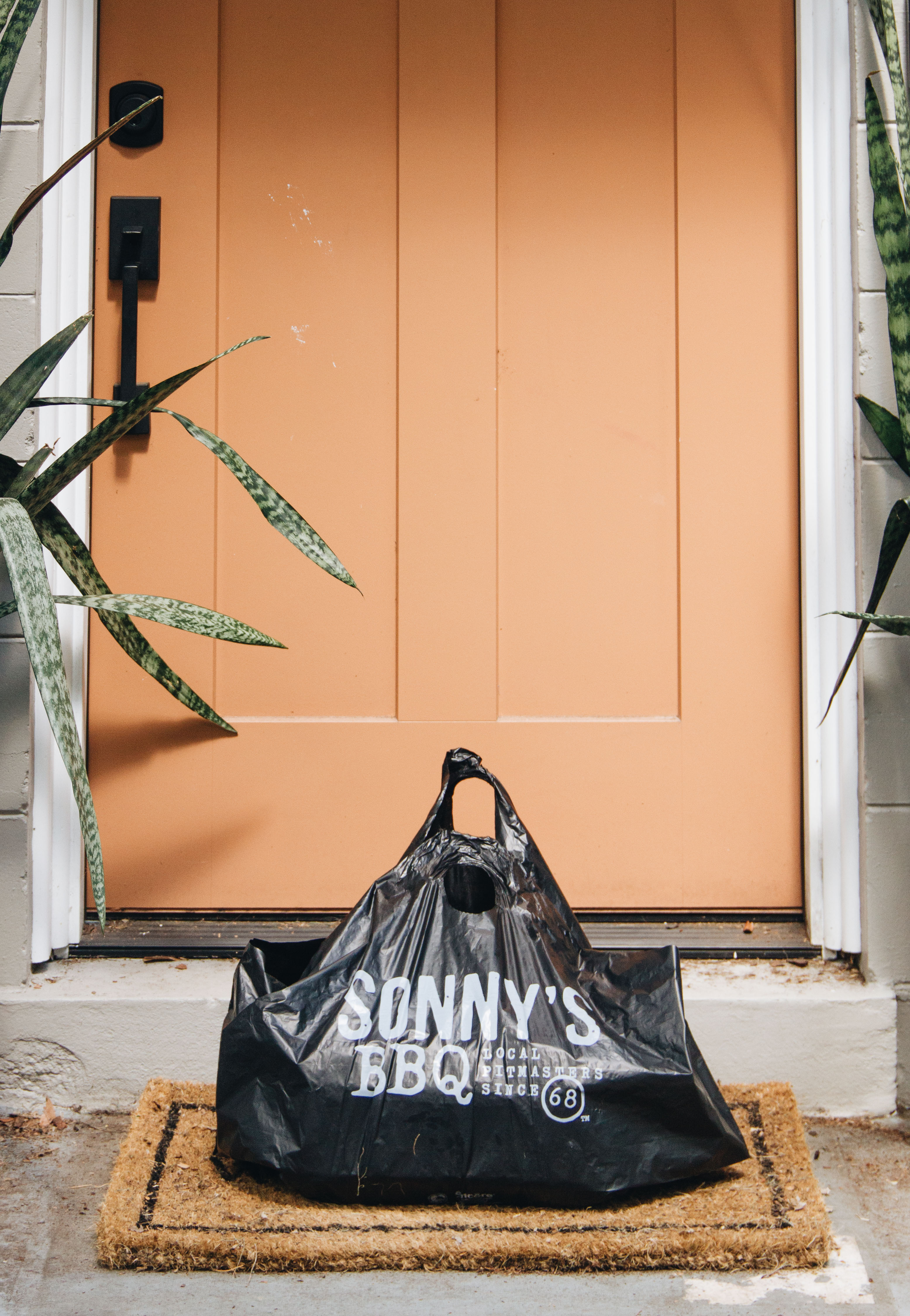 Technology is essential to best serve our customers. Our IT department has also made significant pivots during COVID-19. Our newly implemented online ordering dispatch allows guests to order Sonny's BBQ on our website, which is then bid out to third-party delivery partners. Our customer data and customer experience tool, Wisely, has also been a crucial implementation for us to control crowd size as people wait to be seated in-restaurant, and the information we collect through the platform enables us to tailor a more personalized experience through preferences and communications with our guests.
At the core of our brand is our team, and we're committed to prioritizing their needs during this time of uncertainty and hardship. To do so, we have put an emphasis on cross training team members to learn new roles and have offered additional communications channels for them to stay in touch, including a Facebook group and an internal intranet. Through the ups and downs of 2020, we have learned that we could all use some extra kindness in our lives right now, and that having an extra emphasis on elevating and supporting our own people is more important now, during a global pandemic, then ever.
Looking Ahead to 2021
As much as we hope for it to be, the reality is that the turn of the new year will not result in a sudden change overnight. Many of the trends that will take place in 2021 will build upon the lessons learned in 2020.
● For off-premise dining, we predict the continued enhancement of off-premise, curbside, takeout operations and experiences. As a result, the in-restaurant experience will also be refined as diners brace themselves for a post-COVID-19 world.
● Personalization though CRM platforms will continue to drive customer loyalty – knowing what the customer wants and delivering that message to them in their preferred style will drive loyalty and retention.
● There are also many hesitations around customer and employee interaction, so identifying new ways to elevate the customer experience and develop the team member-guest relationship to create memorable moments will be a focus for many in the industry.
● We've witnessed the hardships that communities of color face across the U.S. in 2020, and many restaurant groups will continue to invest in DEI initiatives to ensure the best possible experiences for our guests and staff.
● Many restaurant groups have already begun to take this step, but 2021 will be the year of new location prototypes to fit the evolving needs and changes of our communities, especially in response to off-premise dining.
● With many out of work in 2020, franchises like Sonny's BBQ will offer competitive opportunities for potential franchisees to enter the food service industry and start their own business.
● Simplicity speaks volumes, and dialing back on discounting to focus on brand quality, convenience, and value proposition will continue to take hold entering the new year.