Sonny's BBQ Scores a Kind KO with CKO
2 Min Read By MRM Staff
Tapping into the Southern hospitality that's part of its DNA, Sonny's BBQ added its first-ever Chief Kindness Officer (CKO) when the chain launched a 'Q the Kindness platform.
"We wanted Sonny's to be an amplifier for kindness and to bring kindness back to the forefront of everyday action," said Peter Frey, Sonny's chief brand officer. "To do this we wanted to put our stake in the ground for something positive."
The CKO was tasked with spreading kindness by introducing kindness initiatives that engage and inspire people to be kind and recognize kindness. Part of this role will be to share stories, photos, videos and testimonials of kindness in Sonny's restaurants between employees and guests in nearly 100 local communities. Sonny's then shares stories on its website, social media channels and intranet to make kindness the action more people want to emulate.
"Utilizing social media is critical to the success of this effort," added Frey. "In addition to our website and 'Q Crew insider emails, social media is how we share stories of kindness and encourage team members and guests to share their stories with us. It's important to keep spreading these messages of kindness and to encourage people to do the same."
The new CKO is Kennon Adkinson of Orlando, Florida., who was nominated by his peers from among more than 5,000 Sonny's team members.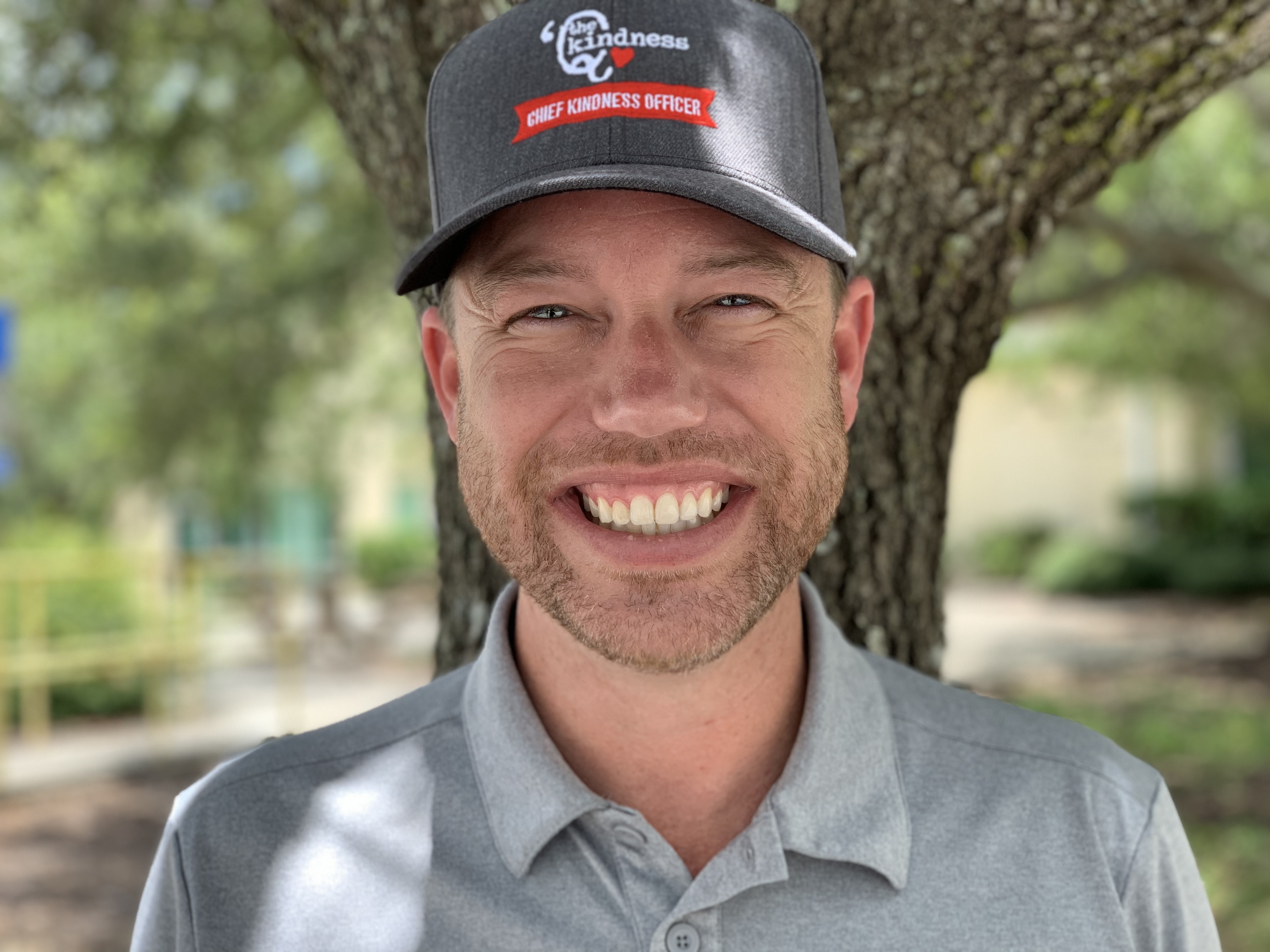 The key attributes team members were asked to consider when nominating a potential CKO were:
Desire to positively impact people through acts of kindness
Good listener with strong communication skills
Outgoing and comfortable talking to people
Kind and friendly
Adkinson, who was chosen for his big personality and even bigger smile, hit the ground running with a Facebook Kindness Challenge as well as an internal "Kindness Challenge," encouraging team members to spread kindness and care for each other.
"I'm so honored to be selected as the first-ever Chief Kindness Officer for Sonny's BBQ," he said. Kindness is the theme, and in a year of uncertainty it is needed more than ever. I'm excited to get started in this role and help to spread kindness and the spirit of BBQ, and to connect with Sonny's team members across the footprint."
Other examples of the kindness campaign include providing notes with kind messages to customers and team members, randomly picking up guests' tabs and surprising them with special giveaways and feeding frontline healthcare workers throughout the COVID-19 pandemic.
"We had planned to do more in-person events and activations throughout the markets Sonny's operates to bring people together," said Frey. "However, due to COVID-19, we've had to put some of those plans on hold for now and transition to more virtual opportunities and kindness challenges that will spark and inspire team members and guests alike to emulate kindness."
He said guest response has been more than kind.
"The most common sentiment has been that the world needs kindness more than ever. Guests are excited that we've put such an emphasis on it, and we can't wait until they see some of the fun kindness initiatives to come."