Service Robots Solve Everyday Restaurant Problems
5 Min Read
Modern Restaurant Management (MRM) magazine quizzed Robin Zheng, US Manager of Pudu Robotics, about the company's work with restaurants and the future of robotic use and automation in restaurants.
How important are robotics/automation to the restaurant industry now and how do you see their impact in the coming years?
Robots are quickly becoming an integral part of the restaurant experience in both the dining room and kitchen. Food preparing robots are helping restaurants execute cooking tasks more efficiently, shaving valuable seconds off the time it takes for an order to reach a customer. Meanwhile, robots in the front of house are leading customers to their tables, working in tandem with servers to carry loads of heavy dishes in a single trip, and providing novel experiences and entertainment that bring guests into the restaurant.
As customers demand more from their restaurant experience, service robots will become an even more important tool to meet those heightened expectations. Kitchen robots will become more efficient, freeing up cooks to execute more complex recipes, and service robots will become more autonomous, so servers can spend more time having meaningful interactions with customers.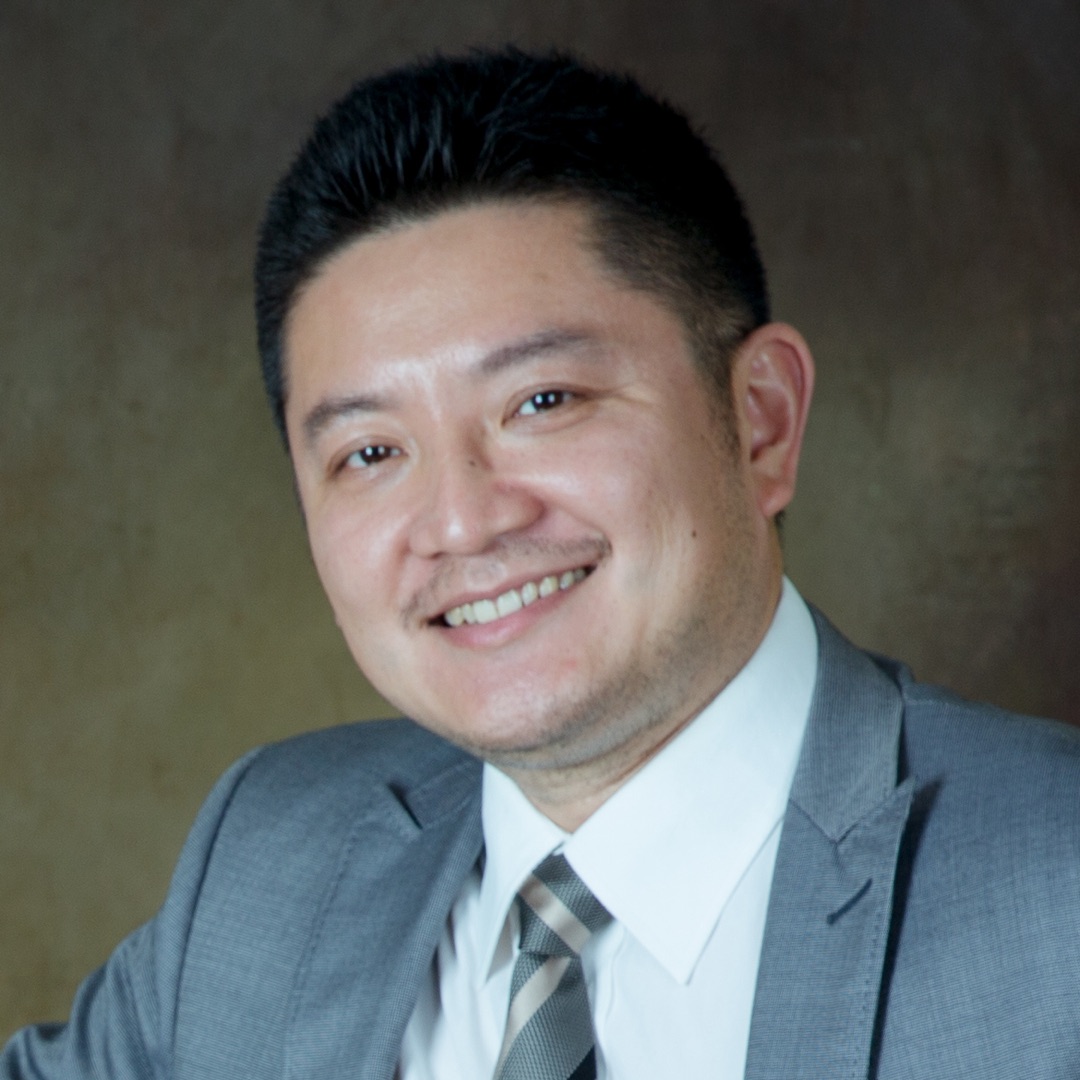 In what ways are robots enhancing restaurants and serving as problem solvers?
On a base level, service robots are enhancing the restaurant experience through their sheer novelty – who wouldn't be curious to be served food by a cute robot?
On a deeper level, service robots solve many of the problems restaurant workers encounter every day. Restaurant workers are not only responsible for delivering food but also greeting guests and cleaning the restaurant. During a busy rush, coordinating these varied tasks can become overwhelming. Robots can come in and be a much-needed assistant to servers, efficiently carrying hot and heavy dishes to and from tables so servers have to walk less and greeting and seating guests as they enter the restaurant so servers don't have to disrupt their flow.
In addition, a robot can be set to cruise around the dining room, offering diners extra napkins and cutlery so waiters are not tasked with these small errands. At the end of a shift, cleaning robots can further alleviate the burden on servers, sweeping and mopping the restaurant floor while workers perform more important tasks to close down.
Does having "cute human-like" robots help gain trust in the public and restaurant owners?
Yes – the cuteness factor is key! Sometimes people are surprised or even fearful to see a robot, but a service robot that can delight customers with cute face animations, and a range of specialized greetings and jokes can put customers at ease.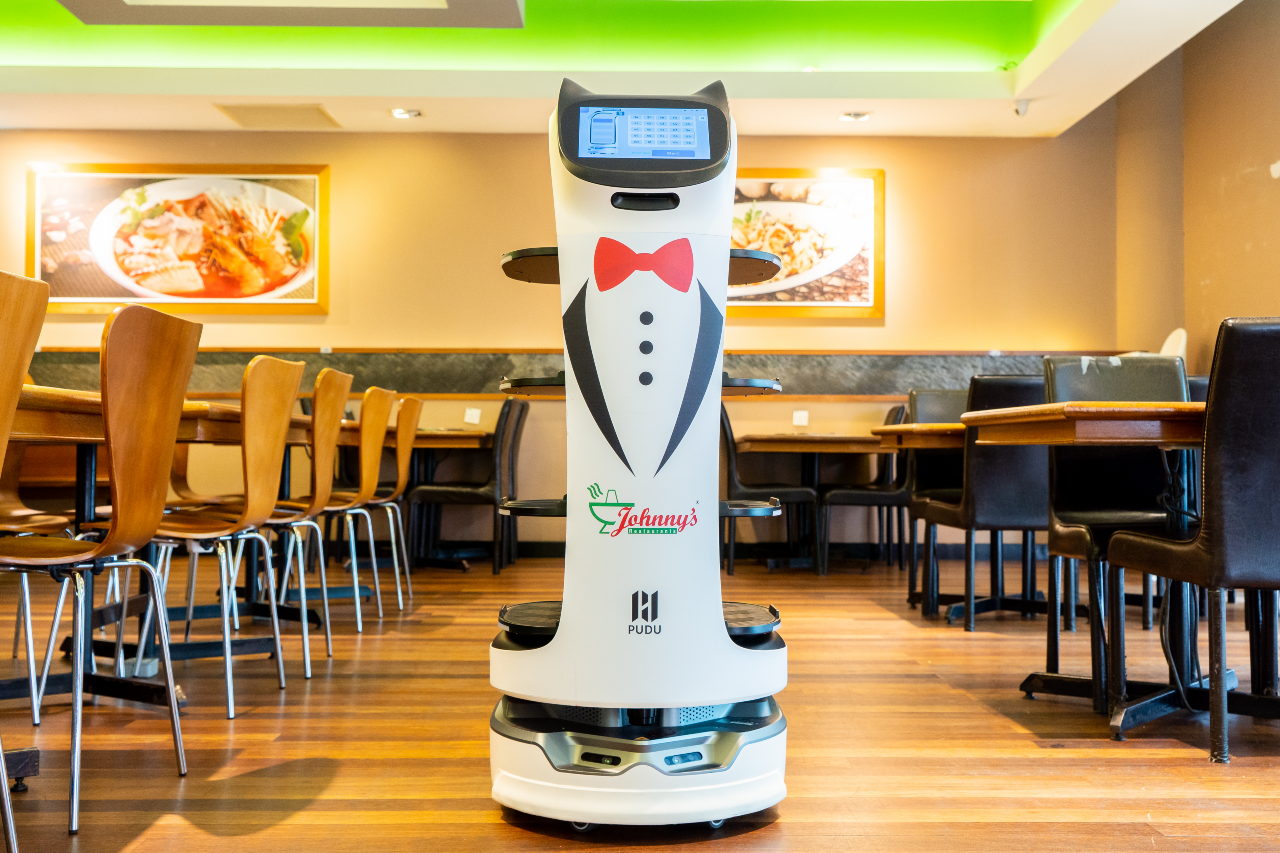 Cute elements are key to gaining the trust of both restaurant owners and their customers because they bring the robots to life and make them seem more like a part of the staff – they add a fun element beyond the practical tasks they perform. Some owners have gone so far as to add nametags to their robot, making them into a recognizable character their patrons can associate with the restaurant.
How did the pandemic impact the acceptance of and implementation of restaurant robotics?
The pandemic forced operators to employ new technologies or risk being unable to serve their customers. This shift created more openness to exploring new technologies in the restaurant world and has translated to the increased implementation of service robots.
As customers demand more from their restaurant experience, service robots will become an even more important tool to meet those heightened expectations.
Restaurants are now considering service robots as a viable solution to help solve staffing challenges, create novel and exciting experiences for their customers, and boost efficiency in both the front and back of house. We're continuing to see demand increase for service robots as we move past the pandemic.
What parts of the restaurant are ripe for robotic use?
While a robot could probably be developed to enhance every aspect of the restaurant experience, they are most helpful in taking on predictable and programmable tasks in both the kitchen and dining room. These can include delivering dishes from a storeroom to the main dining room or chopping the same amount of lettuce for a standard salad.
Meanwhile, human restaurant employees will remain champions of complex tasks that require thought and problem solving, such as taking orders, relaying allergen information to customers, and even physically picking up food from tables.
The most effective technological advancements for service robots will be those that help them take on more predictable tasks so servers are freed up to interact more deeply with the customer and add that unique human element to the dining experience.
Can you give some examples of how your products are being used in restaurants now?
At GuGu Asian Table in Pennsylvania, BellaBot is helping deliver hot and cold dishes to tables without supervision and entertaining kid diners as they watch it transport their meals. Busy restaurants La Duni and Ari Korean BBQ in Dallas, Texas are using Pudu robots to help clear plates. Meanwhile, Brooklyn NY's Dimmer and Summer is using BellaBot as a marketing tactic, bringing in customers from other boroughs for the chance to have their dumplings delivered by robot.
How can robotic use help with restaurant revenue?
Service robots can act as a marketing tool to directly boost restaurant revenue. They can be stationed outside the restaurant to display marketing messages to customers and beckon them inside, provide entertainment to attract families, and entice new customers looking for a unique dining experience.
Service robots can act as a marketing tool to directly boost restaurant revenue.
Service robots also boost servers' efficiency by helping them deliver all dishes to a table at once and clear tables more quicky. They can also increase the number of covers per night by cutting down the time it takes to serve customers and turn over tables, which can further boost revenue. In the kitchen, robots can automate everyday tasks, such as vegetable prep or utensil sorting, to help cooks make the best use of their time so they can turn out even more meals.
What's the market for delivery robots in the coming years—what are the challenges of implementation?
The delivery robot market is set to expand in the US as more businesses see how these tools can enhance their daily operations. From single independent restaurants to large chains, delivery robots will become an expected part of the dining experience.
Beyond restaurants, delivery robots have a myriad of uses such as distributing important paperwork in office buildings, dropping off packages in apartment complexes, and transporting delicate tools across a factory floor.
The largest roadblocks to their implementation are acceptance among business owners and adjusting to new environments, since even among restaurant franchise locations layouts and workflows can vary. That's why it's important to see these robots at work to truly understand their impact, and why we've built our robots to precisely map their environment so they can navigate any layout and integrate into a restaurant's operations with ease.