Reduce Training Requirements and Manual Tasks With These Three Automation Best Practices
2 Min Read By Manik Suri
Today's restaurants face obstacles on many fronts. Most notably, persistent hiring challenges, rising costs, and uncertain supply chains have made profitability more precarious. But, everyone from inspiring entrepreneurs to established eateries can increase revenue and reduce costs by turning to automation technologies. More specifically, automation best practices can ease training requirements and reduce manual tasks, helping restaurants thrive in a challenging environment. Here are three best practices that can help restaurant operators deliver the best results now and in the months and years ahead.
1. Streamline Employee Onboarding and Training
As restaurants face unprecedented turnover, effectively onboarding new employees becomes critical. Restaurant managers will need to identify and implement training solutions that accelerate onboarding and equip new employees to positively impact the bottom line as quickly as possible.
Automation can streamline these efforts, as everything from AI-powered training courses to scheduling and onboarding software save time and mitigate friction when introducing new employees.
At the same time, automation can also reduce the number of tasks that restaurants have to train new employees on, or give managers more time to train new employees on business essentials.
For example, restaurants can reduce or eliminate temperature checks by replacing manual hardware with IoT and automation technologies that monitor and report this information. Many restaurant managers devote 20 minutes per shift to manual temperature checks on hot and cold storage items. IoT and automation technologies can effectively monitor these metrics to ensure optimal conditions, create copious records, and reduce manual work.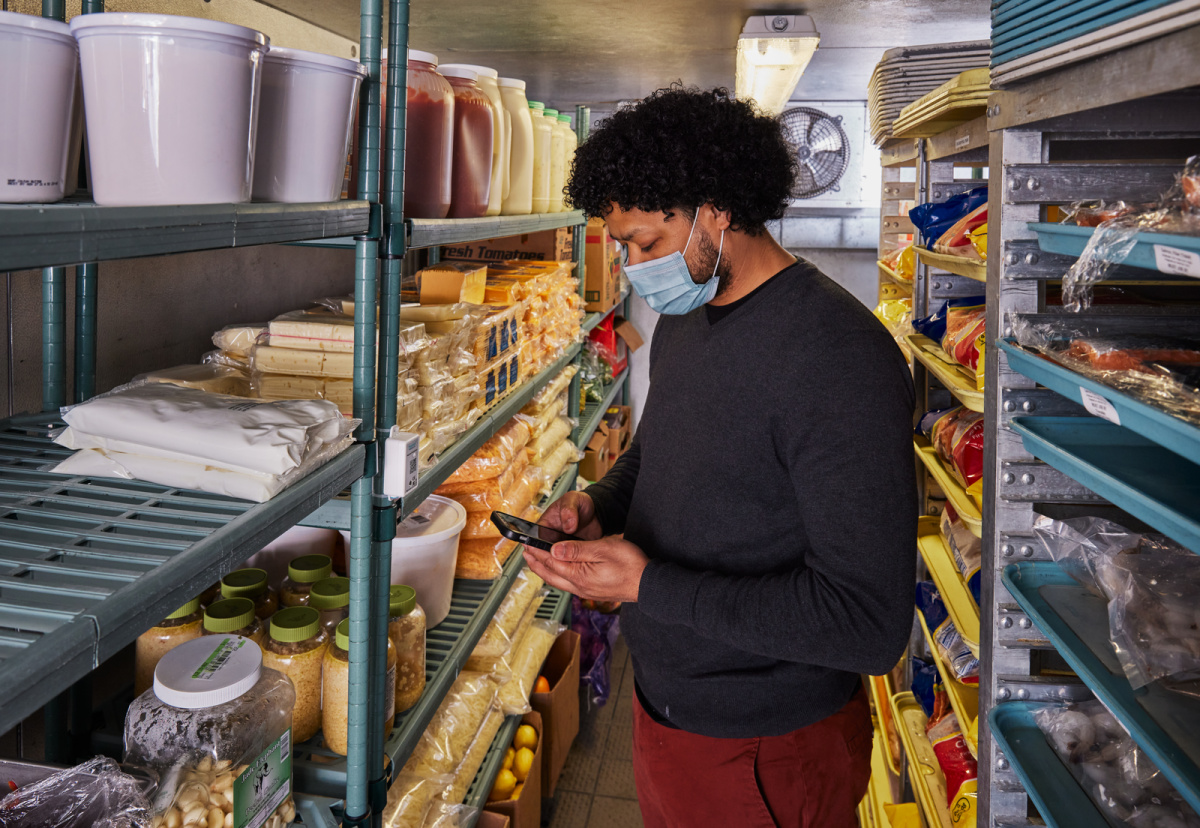 2. Simplify Front of House Processes
The COVID-19 pandemic has forced restaurants to innovate, creating new revenue-generating workflows, including enhancing their to-go offerings and integrating with to-go order applications.
Many of these processes will remain even after the pandemic, presenting opportunities to deploy automation technologies to simplify front of house processes.
For example, restaurants might consider investing in self-ordering kiosks, allowing patrons to place their own orders via a screen, reducing strain on wait staff, increasing order accuracy, and appealing to people's growing desire to self-serve.
Of course, restaurants can apply automation technologies to a variety of front of house processes, including automated checkout and reservation systems that save employees hours in manual tasks, allowing them to devote more time and attention to guests in the dining room.
3. Optimize Food Safety Protocols
Automation technologies can improve back of house operations as well. Food waste is endemic at many restaurants and across the food supply chain, collectively totaling more than 1.6 billion tons and costing companies $1.2 trillion each year. To combat these losses and to comply with food safety requirements, restaurants devote significant personnel resources to temperature checks and other compliance protocols.
IoT and automation technologies improve the accuracy of these essential food safety procedures, allowing restaurants to reduce food waste, follow safety guidelines, and free employees to focus on customer-facing responsibilities.
In today's environment, when restaurants are struggling to maintain optimal staffing levels, reducing manual tasks and eliminating unnecessary work is critical.
Change for the Better
The pandemic forced many restaurants to rethink their business models and operational practices. Some of these practices have paid significant dividends as innovation has made restaurants more agile and capable than ever before.
Restaurants that rethink old practices and embrace new tools are poised to thrive in 2022 and beyond. Automation technologies can play a key role in this transformation, enabling restaurant staff to direct more attention to the tasks that matter most, providing diners an unparalleled experience from the front door to their parting bite.