Post-Pandemic Playbook: How to Keep Guests Healthy and Happy
1 Min Read By Steve Starr
As restauarants reopen, they'll only have one chance to make a new first impression and it has to feel great and safe.
In Cleanliness in the Restaurant: Reality and Perception, I wrote how owners and operators should expect heightened awareness around how clean surfaces are and a wariness around things people are touching and what they need to do to meet guest perception.
To help restaurant operators navigate the new normal, LJR Hospitality Ventures and starrdesign collaborated on a Post-Pandemic Playbook where we detail more of how restaurants are going to need to adapt in the very near future as guests return to dine-in service.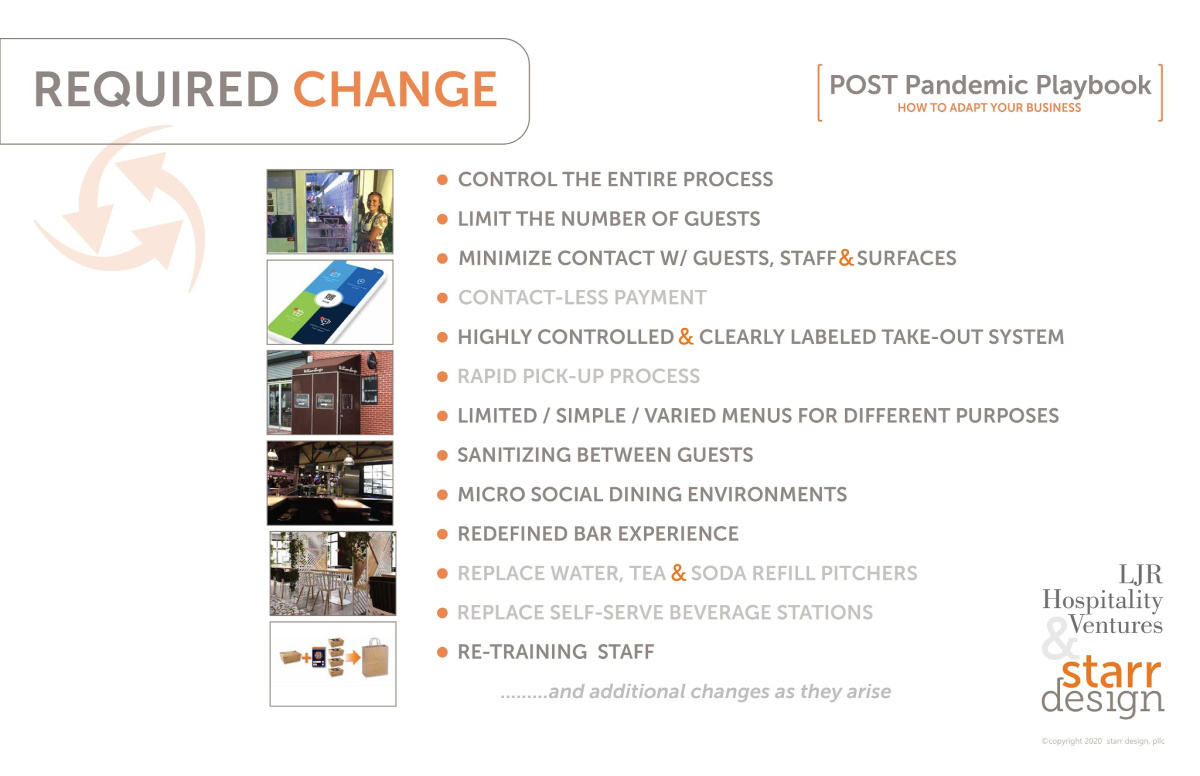 To download the entire Post Pandemic Playbook, click here.