Picture This: Use Mural Art to Up-Level Your Marketing Strategy
3 Min Read By Tricia Binder
A Zagat dining trends survey says 75 percent of respondents have selected a restaurant based on food photos. "Instagram-worthy" is a thing in the restaurant business and it's not going away: who hasn't snapped a photo of a drool-worthy meal to share on social media? The vast majority of Millennial customers photograph their food, and Gen Z has the same reflex.
Trend or not, people aren't just bragging about what they had for lunch; they're sharing their lives with friends and followers (or a curated version of it, anyway). Part of your social media marketing strategy might be stepping up your 'gram game with careful attention to plating, and that's smart. But to truly up-level your marketing strategy, it pays to think bigger.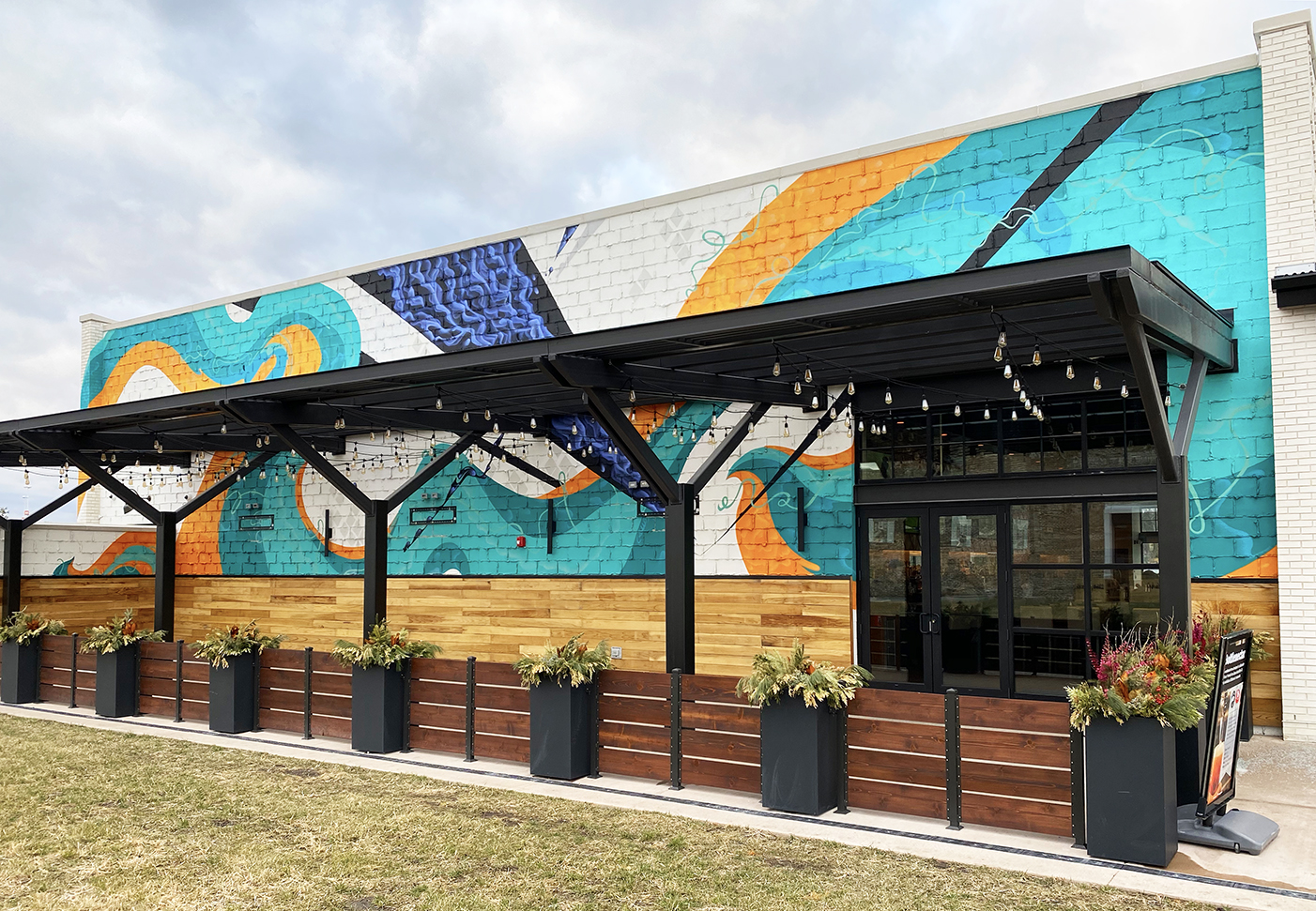 Your guests aren't just searching for beautiful, tasty food, they're looking for authentic experiences to share. It's why people consider the Insta factor when choosing vacation spots. Increasingly, it's not just the food that needs to be Instagrammable, it's the restaurant itself. To create an experience and send a message at the same time, remember a picture — better yet, a mural — speaks a thousand words.
Mural Art Conveys Values and Authenticity
Mural art is a statement that can help an establishment not only attract new customers but convey the owner's values, showcase their approach to food and acknowledge the business's connection to the community. Whether on an interior wall, ceiling, floor or on the restaurant's exterior, murals make a great backdrop for social media check-ins and geotagging when guests arrive.
A quick scroll through your Instagram or Facebook feed and you're sure to find both influencers and people you know standing in front of beautiful backdrops. Everyone from fashion and mommy bloggers to your sister and bff are always searching for that little "extra" to take their photos from mundane to memorable.
But murals can do much more than provide a beautiful background: they can tell viewers something about the restaurant's culture. For example, one restaurant that is located in a restored distillery used a floor mural to depict the building's history and regional food sources, creating a gorgeous conversation piece while effectively conveying the "farm to table" ethos that characterizes the establishment.
A growing casual restaurant chain with locations nationwide uses mural art to connect stores with the communities they serve, employing local artists to capture iconic neighborhood scenes in distinctive, colorful ways. Murals are incredibly expressive, so they're a great platform to convey the personality of any type of restaurant, whether it's fine art for fine dining or vibrant graffiti-style art for a more edgy vibe.
Medium, Message and Measurement
The right mural art can make any restaurant stand out from the crowd, and in a fiercely competitive industry, that's a real advantage. An indoor or outdoor mural not only provides a great background for selfies or group shots, it can create an impactful space that generates buzz in the community like any other piece of public art.
One thing to keep in mind when commissioning a mural is that, as with any project, you (or your project manager) will need insurance to cover the work, city permits and/or landlord permission. If you showcase the mural process from concept to finished work, share it on social and create an event around the big reveal (while tracking conversions and shares), it can be a huge marketing driver.
With the right approach, medium and message, local artists can visually relay your restaurant's story in a way that attracts new customers while giving regulars something new to enjoy. What's not to love? If you're looking for a way to level-up your social media marketing strategy, picture your restaurant with a mural and watch your customers spread the word.