People Focused, Tech Forward: How Nathan's Famous Plans to Transform the Brand
4 Min Read By MRM Staff
The COVID-19 pandemic has curbed the growth plans many brands put in place and Nathan's Famous is no exception. As the iconic brand now plots its reopening strategy, James Walker, Senior Vice President of Restaurants, said executives have been in constant contact with franchisees about the next steps, while maintaining a focus on the future that includes enhanced technology and the addition of e-commerce options.
"We've tried to be more personal and communicate with them one on one so we understand how we can support them in a way that is most helpful to their specific situation," he said. " Our franchisees are concerned with their livelihood, and the well-being of their employees, we've tried to ensure we're fully up to speed on all programs that might benefit our franchisees, and remain a resource to them."
A Certified Franchise Executive with more than 30 years of experience, Walker joined Nathan's a year ago from Subway where he was Vice President, North America, overseeing all franchised restaurants in the U.S. and Canada.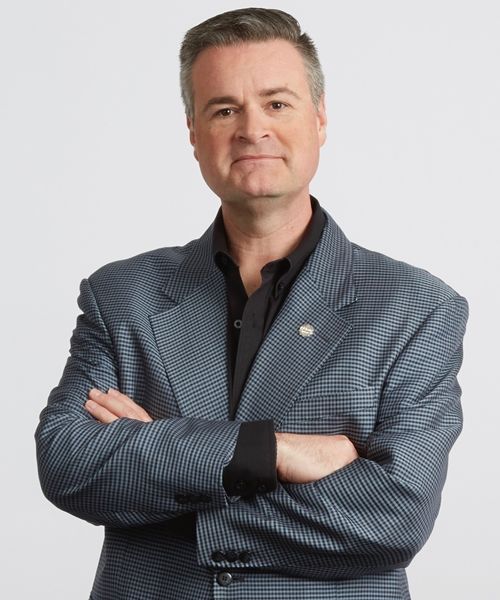 Having a focus has been key during the pandemic and while putting reopening procedures in place.
"First and foremost, we've focused on the 'people' that we serve, our guests, employees, franchisees, and the communities we're in," said Walker. "Ensuring that they're safe and cared for. After that we've continued the transformation activities that were already in motion prior to COVID-19, including our brand transformation around technology, menu, and off premises. While we're anxious to reopen, we will only do so when we are comfortable that our guests and employee's safety and comfort is assured."
Walker said the brand plans to go above and beyond with a focus on the "health, hygiene, and safety" of our guests and employees, and even went so far as to rewrite the company mission statement to include that phrase. Plans include to follow federal and state guidelines as well as:
added plexiglass partitions to separate employees and guests in corporate locations
added social distancing stickers, and sanitizer stations.
instituted employee procedures including face masks, pre-shift temperature checks, and additional access to PPE.
Nathan's was on a major franchise drive prior to the pandemic, and while Walker said there was a brief pause in the early weeks of the pandemic, they have noticed an uptick and a new inflow of interested potential franchisees. Earlier this year they introduced a new prototype design featuring modern New York City loft-style elements next to classic features of historic architecture. The prototype was designed to be flexible and adaptable for sites both large and small, including both nontraditional and traditional locations.

One of the key ways Nathan's aims to grow and entice franchisees is through the use of technology and tech partnerships. They recently embarked on an overhaul of all technology resources aimed at aiding franchisees in everything from daily operations to online ordering and driving customer loyalty.
Nathan's Famous signed both PAR's Brink POS and Toast on as preferred partners. They also signed an agreement with RestaurantMagic to offer a back office software solution that focuses on inventory and food management, labor and scheduling, and reporting and analytics. The goal is to empower franchisees with business intelligence and automation technology that allows them to manage labor, decrease food costs, and improve customer service.
To aid franchisees in reaching more customers, Nathan's Famous has also tapped CloseComms and Targetable. CloseComms will provide Nathan's Famous with a SaaS platform that allows franchisees to provide Wi-Fi to guests and seamlessly integrate the brand's app into that connection. Targetable uses AI and machine learning to deploy dynamic creative optimization to produce and distribute ads. Automation tailors ads to Nathan's current marketing goals while AI produces creative ads based on popular content across Nathan's channels. Targetable's interface will also handle the strategy behind Nathan's campaigns, including geotargeting, audience segmentation, and more.
On the e-commerce front, Nathan's recently partnered with Franklin Junction to expand its reach and provide fans with ready-to-cook meal kits, as well as hot cooked meals, made possible through host kitchens across the country.
"Restaurant delivery sales have seen incredible growth during these unprecedented times," said Walker. "The idea around delivery-only kitchens is something we began researching and implementing many months ago. When we came across this unique opportunity, we jumped at the chance to partner with Franklin Junction and collaborate on making New York favorites more accessible to Nathan's enthusiasts around the country."
And staring this month, the brand is now offered on the Goldbelly marketplace.
"We hear it almost daily from customers around the country, 'How can I get my hands on my favorite Nathan's meals,' and this partnership gives us the ability to continue to serve our U.S. customers anywhere they are." said Walker. "The past few months have proved to be a difficult time for both restaurants and their customers, many of whom aren't able to partake in their favorite restaurants due to closures, lack of delivery options, and more. We felt it was important to continue to explore ways to give our customers what they want when they want it, and the Goldbelly partnership is just another way for us to do that."