Pairing Farmers Market Fare
3 Min Read By MRM Staff
To further emphasize creativity in the kitchen, Ocean Prime encouraged its associates to compose a seasonal pairing menu through an immersive leadership development program.
The collection of 16 restaurants, part of Cameron Mitchell Restaurants, selected dining room managers and sous chefs from each Ocean Prime location to participate the experience that involved a research trip to the California wine country, menu development and education, a trip to the company's Columbus headquarters to spend time learning from the leadership team, and finally creating the menu promotion and bringing it to life.
"At Cameron Mitchell Restaurants and Ocean Prime, we encourage our associates to learn as much as they can and grow throughout their careers," said Corporate Chef Ian Rough. "We want to expose young managers to see and experience the bigger picture of where their careers can go and what it takes to continue to build the restaurants' business. Education is key and we look for opportunities to allow our associates to learn as much as they can."
The menu was available as a three-course experience and included:
Sonoma Heirloom Tomato Salad paired with a Blank Stare Sauvignon Blanc by Orin Swift Cellars
Pacific Halibut paired with Kali Hart Chardonnay by Talbott
Peaches and Cream compote paired with J Brut Sparkling Rose by J Vineyard
"A lot of inspiration comes from research, wine ties into our daily operations, and creating memorable experiences for guests is a big focus for our company," added Rough. "Being at the ocean, in wine country and farmer's markets was a great experience so our associates got to see how fresh everything is, which inspired them to start developing a menu for summer 2020. The group was given a research assignment to find flavors, recipes and other things about summer that inspired them."
Rough said it wasn't just about creating a menu, but finding the inspiration and experience the entire development process and what it takes to make it to the table.
"Our goal was to showcase the whole process, and the menu was the main vehicle. It was a great teaching opportunity for me because I got to pass on the experience I had coming up through the ranks, having been with the company for 18 years. Young managers get so excited, and to see their growth and to be involved with them was great, especially once they saw the full menus and reflected back on the entire process. They also got to interact with the executive team in a way they normally wouldn't. This was the perfect opportunity to be part of the creative process."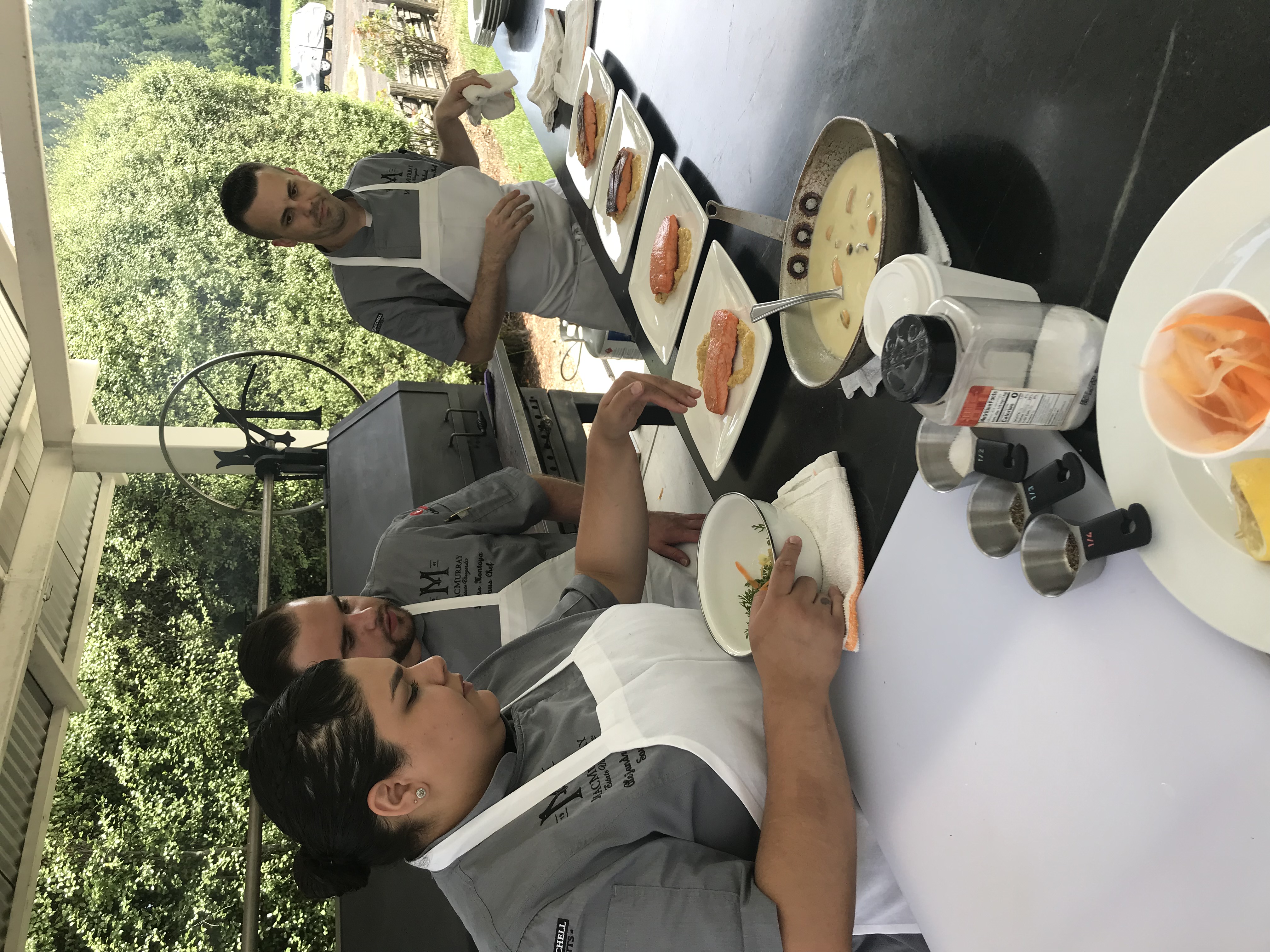 A key part of the program is to encourage associates to see opportunities in hospitality careers.
"Line cooks and sous chefs are trying to build a career, and if they don't see opportunities to learn new skills, they are going to move on," Rough said. "We want to build their careers and their futures. We try to get line cooks as involved as possible to let them know there's room to grow – it's not just a job, there are always new challenges, such as learning how to order supplies, with a coach and mentor them from our chefs."
To market the menu, managers put together a written piece and video of what they got out of it. Guests used QR codes to order offering another opportunity to showcase the story in addition to printed menus and photos.
"Guest feedback has been good; the salad was a huge hit and the dessert was very different and also well received," he noted.
The company's Young Leaders program has been in existence for several years, but this is the first time Ocean Prime has undertaken an associate-led menu creation.
"This is so special for us and really reflects the culture of CMR," said Gretchen Moore, senior marketing manager. "We're thrilled to share some good news during this challenging time and showcase our talented culinary team as well as bring a delicious summer menu to our loyal guests."