National Restaurant Show Canceled, Dog Haus Absolute, Pickup Pods and Melt It Forward
15 Min Read By MRM Staff
This edition of MRM News Bites features the National Restaurant Association, Absolute Brands, Bacardi, Tito's Vodka, Yum! Brands, Mount Franklin Foods, US Foods, Melt Shop, FoodMaven, Nathan's Famous, Island's Fine Burgers & Drinks, Checkers & Rally's, Lineage Logistics and Minnow.
National Restaurant Association Show Canceled
The 2020 National Restaurant Association Show, which we had planned to hold in Chicago on May 16-19, has officially been canceled.
The following message was shared with the Restaurant Show community on behalf of Winsight LLC CEO, Mike Wood, and National Restaurant Association Interim President and CEO, Marvin Irby: "We recognize the critical importance of the Show to the industry and we know that this will come as a disappointment to those who had planned for months to attend. While it is not the outcome we wanted, amid all the uncertainty around the COVID-19 pandemic and the immense strain it has put our industry, the safety of our attendees, exhibitors, sponsors, vendor partners and our own staff is paramount. This is our community and we all must be kept safe. We are so thankful for the support that has already been shown to us as we explored numerous options to keep the Show on schedule. We know you see yourselves as friends and members of the National Restaurant Association Show family. Although these developments resulting from COVID19 require that the 2020 Show not go forward at this time, we are looking forward to partnering with you to make the 2021 Show the best ever."
Exhibitor or registered attendees should have received an email about the cancellation and and further instructions will follow on April 7.
New Level of Hot Dog
The founders of Dog Haus – Hagop Giragossian, Quasim Riaz and André Vener – are taking their gourmet hot dogs, sausages, burgers, etc. to a whole new level with the launch of The Absolute Brands, new restaurant group comprised of Dog Haus and eight unique concepts. Each new brand will operate at virtual kitchen locations, which are delivery-only, and will offer new items that are off-shoots of Dog Haus' signature menu.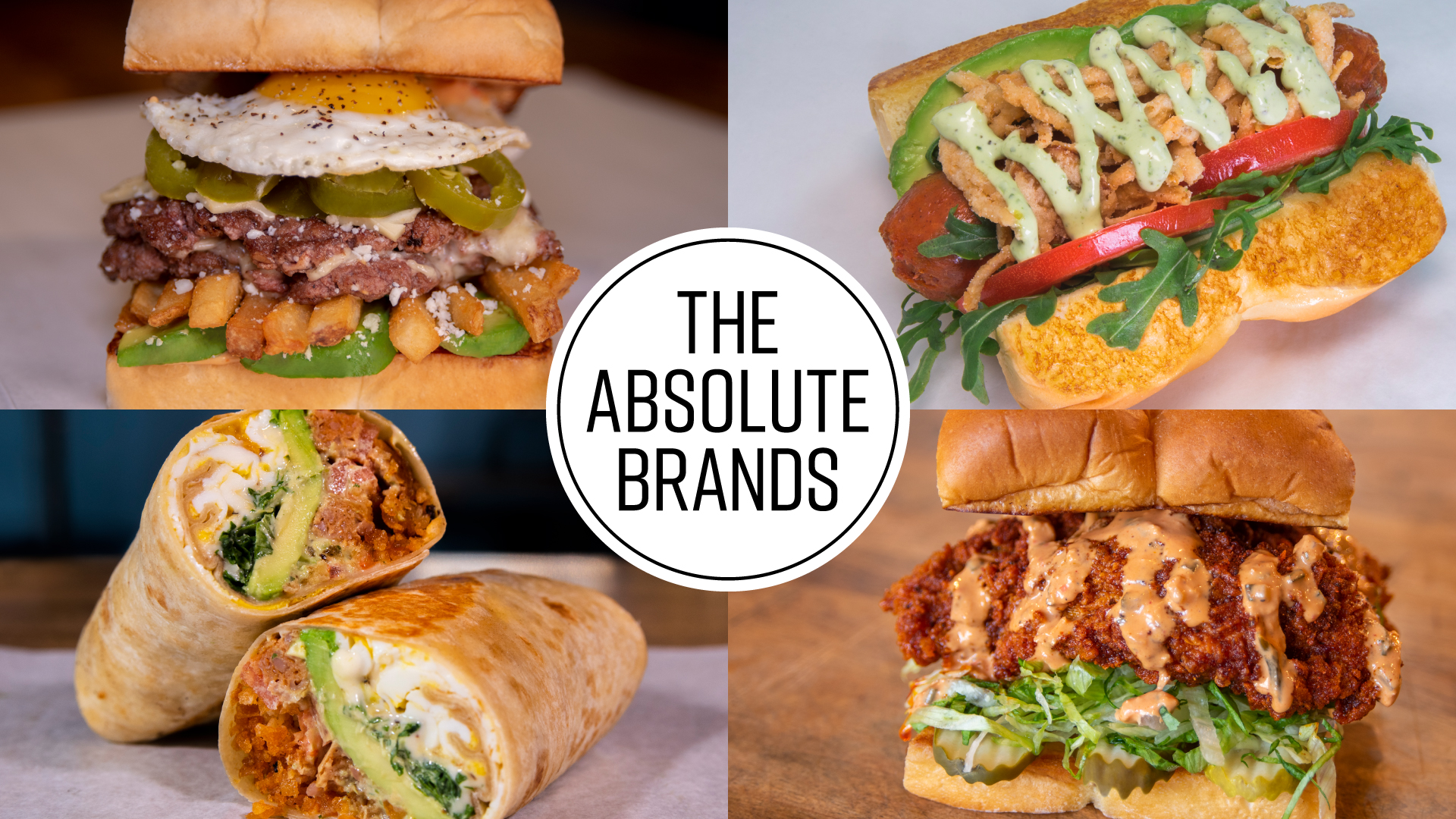 In response to the impact that mandatory closures have had on restaurants across the nation, several brick-and-mortar Dog Haus locations will serve three of these concepts for pick-up and delivery only in the coming weeks:
Bad Mutha Clucka
Plant B
Bad-Ass Breakfast Burritos
Freiburger
The Absolute Brands will soon announce the remaining four brands – its new breakfast, salad, pastrami and quesadilla concepts. In addition to the new brands, The Absolute Brands will introduce pop-up concepts for seasonal happenings and chef collaborations.
"At Dog Haus, we are unlocking the box on what you can do within the typical four walls of a restaurant," said Dog Haus Partner Hagop Giragossian. "We believe it is extremely important to capitalize on delivery by maximizing the use of virtual kitchen spaces. We also believe in the positive direction virtual kitchens are headed and see a bright future in this space as we launch these new concepts where we can test popular items. Ultimately, our end goal with virtual kitchens is to reach wider audiences with our acclaimed, innovative menu items."
Currently, Dog Haus has three virtual kitchen locations open – one in Chicago, one in Hollywood and one in Pasadena. Dog Haus is also set to open its first Austin virtual kitchen at Kitchen United Mix and its second virtual kitchen with Cloud Kitchen in Avondale, Illinois this spring. Dog Haus currently has more than 50 locations open nationwide, including 30 traditional restaurants and 20 special sites, with 10+ locations in development
Bacardi and Tito's Give Back
A shift in production by Bacardi at the world's largest premium rum distillery is helping supply ethanol required to produce the much-needed hand sanitizers that are in high demand as a result of COVID-19. The Bacardi Corporation distillery in Cataño, Puerto Rico, where more than 80 percent of the company's rums are produced, has partnered with Puerto Rico based manufacturer Olein Refinery to provide raw materials that will enable the production of more than 1.7M units of 10-ounce hand sanitizer. At 70 percent alcohol, these products are in line with the recommendations by the World Health Organization for containing the spread of the virus.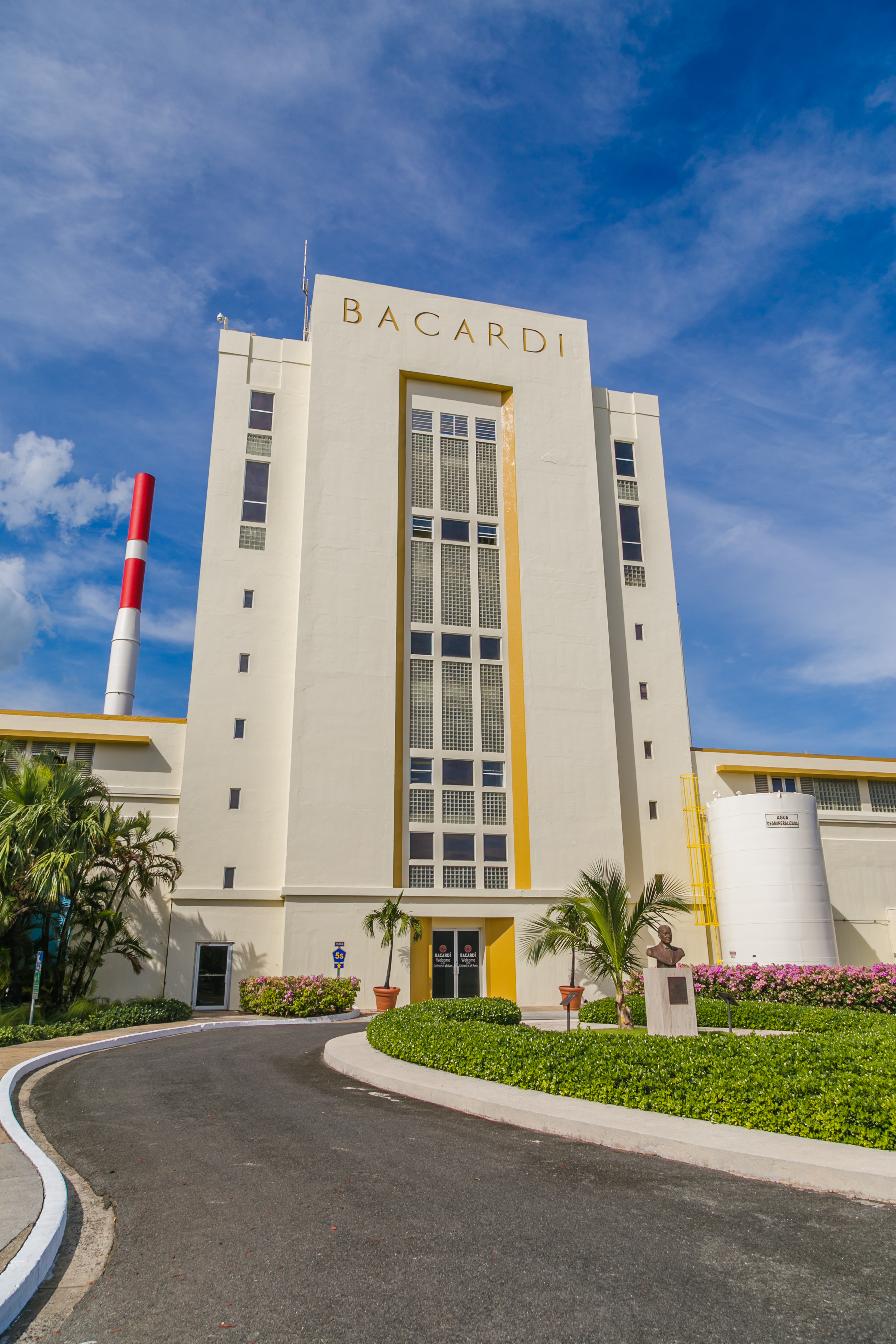 Over half a million of the 10-ounce hand sanitizer units produced in partnership with Bacardi will be donated to local communities. Bacardi began distribution of the free hand sanitizers, made with the ethanol provided by Bacardi distillery, along with disinfectants produced by Olein, to USPS workers, firefighters and police. The company plans to expand distribution next week to non-profit organizations including Fondos Unidos (United Way). Bacardi employees and contractors also received the free product as the health and safety of people is always top of mind for the family-owned company.
"This is a family-owned business and we know what it means to take care of a community in need," says Jose Class, VP, Supply Chain & Manufacturing, for Bacardi Latin America and the Caribbean. "In the 158 years of Bacardi, we've endured our share of challenging times and have learned that resilience, optimism and community are what will help us come out stronger."
The temporary shift in production began on March 17 and will continue as needed. This emergency action will not disrupt the production or supply of BACARDÍ rum.
"We are extremely grateful to Bacardi for adjusting its production to provide us with raw material so that we may ramp up production of the disinfectants we need to help keep the people of Puerto Rico safe," says Jorge González, President of Olein Refinery.
Tito's is donating $2 million in national support to organizations that are providing assistance to those affected by the current pandemic. That includes an immediate donation of $1M between four organizations – CORE, USBG, Southern Smoke, and World Central Kitchen – and will fund an additional $1 million as we uncover further needs stemming from the COVID-19 pandemic.
This is all being coordinated through Love, Tito's, the brand's philanthropic program, and is only the beginning of what's to come. Tito's Handmade Vodka is in fact producing and distributing 24 tons of actual hand sanitizer to help combat the COVID-19 pandemic.
Yum! Completes Habit Acquisition
Yum! Brands, Inc. completed its acquisition of The Habit Restaurants, Inc., following the approval by The Habit Burger Grill stockholders. The transaction marks the addition of the first fast-casual concept to Yum! Brands' portfolio of global restaurant brands.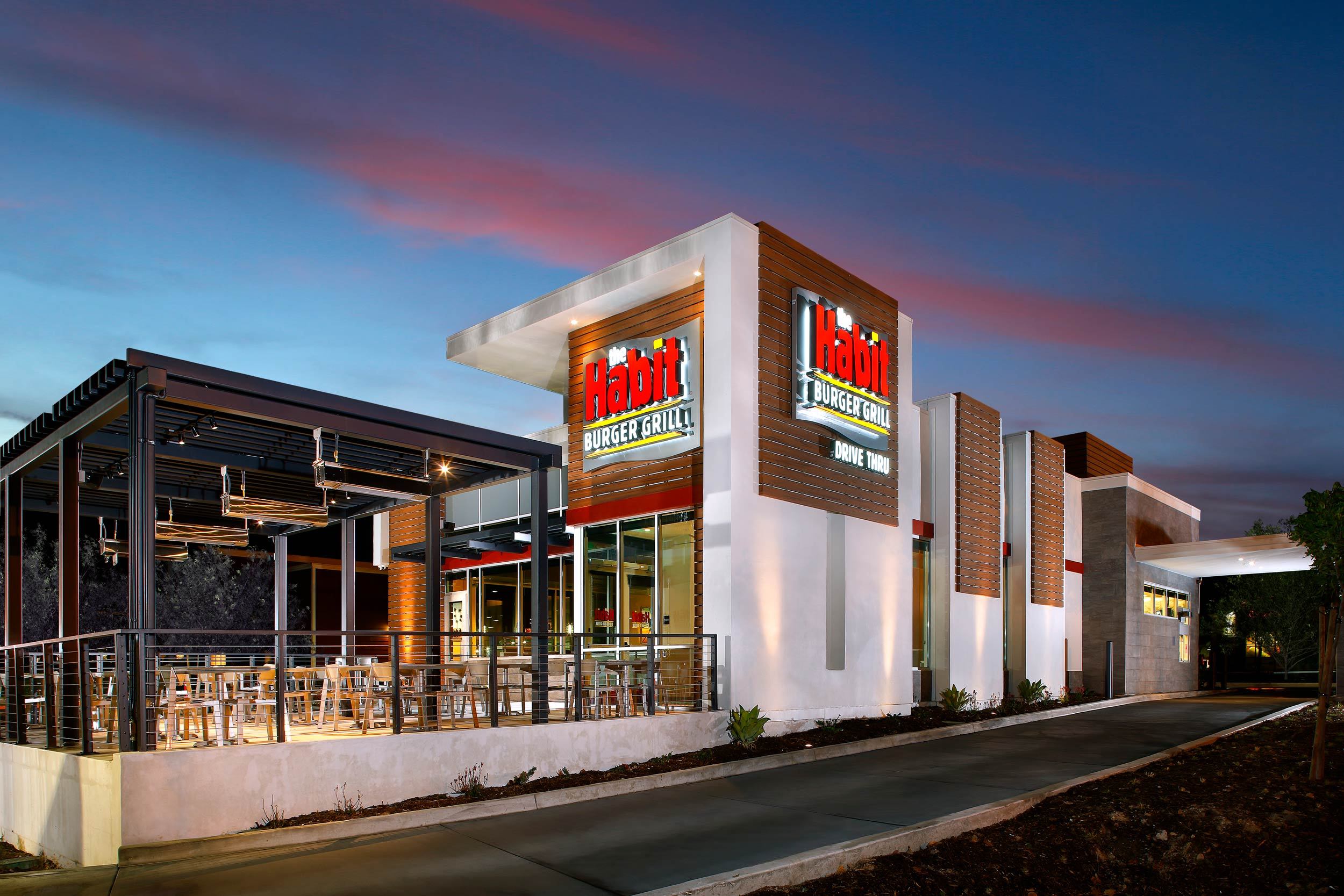 Yum! Brands acquired all of the issued and outstanding common shares of The Habit Burger Grill for $14 per share in cash or a total of approximately $375 million. Yum! Brands funded the transaction using cash on hand and available borrowing capacity under its credit facilities.
"Today marks an important milestone in our company's history as we officially welcome The Habit Burger Grill to the Yum! family," said David Gibbs, CEO, Yum! Brands. "The Habit Burger Grill is a sweet spot within fast-casual because of its delicious California-inspired menu with premium ingredients at a QSR-like value, strong unit economics and tremendous untapped growth potential in the U.S. and internationally. We couldn't be more excited about what the future holds for The Habit Burger Grill and believe our acquisition of this trend-forward brand is a 'win-win-win' all around. We've added another great restaurant brand with a huge runway for growth to our company, our franchisees have a new investment opportunity in an award-winning, fast-casual concept and The Habit Burger Grill can access Yum!'s unmatched scale and strengths in franchising, purchasing and brand-building."
Yum! Brands estimates minimal impact to non-GAAP earnings per share before special items in 2020, with accretion beginning in 2021 and increasing thereafter.
"This is a historic day for The Habit Burger Grill and we're extremely proud to join the Yum! family of brands," said Russ Bendel, CEO, The Habit Burger Grill. "Our amazing team members and franchisees have always been focused on taking great care of our customers by providing a superior in-store experience and incredible food and none of that will change. Being part of Yum! will take The Habit Burger Grill to the next level by leveraging Yum!'s global scale, resources and franchising capabilities to strengthen and significantly grow our beloved brand for many years to come."
Mount Franklin Makes Acquisition
Mount Franklin Foods, LLC, acquired, through its affiliate, the assets and book of business from ARRO Food Processing Division, based in Hodgkins, Illinois, and ARRO Ingredients Division, headquartered in Chicago. The acquisition, for an undisclosed sum, is effective immediately. The new company will be named Element Food Solutions, LLC and will operate as an independent business unit under the Mount Franklin Foods parent organization.
"We are excited to bring Mount Franklin Foods' demonstrated leadership and proven ability to grow and develop products and brands to an even broader segment of the foodservice industry," said Eloy Vallina, Owner & Chairman of the Board, Mount Franklin Foods. "By adding the synergistic Element Food Solutions into the Mount Franklin portfolio, we will not only enhance our offerings but will be able to assist more customers in more categories and help them turn manufacturing challenges into successes."
Mount Franklin Foods serves the retail and foodservice industries, manufacturing a variety of candy, mint and nut products including gummies, jellies, mints, fruit snacks, nut and snack mixes under brands such as Azar Nut, Sunrise Confections and Hospitality Mints. In addition, Mount Franklin Foods has a large co-manufacturing and private label business supporting brands and retailers across the country.
ARRO Food Processing is a leader in the co-manufacturing industry, specializing in product development and packaging solutions for the bake mix, powdered beverage, ingredient and cereal/trail mix/nut categories. ARRO Ingredients operates a dedicated bulk ingredient blending and transfer facility, which provides large format handling and storage solutions for a wide array of food and food ingredient companies.
"This acquisition and formation of Element Food Solutions supports our strategic growth strategy," said Enrique Grajeda, President and CEO of Mount Franklin Foods. "The enhanced capabilities this new business unit brings will allow us to further assist our customers in developing innovative items for growing categories such as protein powders and healthier-for-you baking ingredients."
Element Food Solutions will continue to operate out of the former ARRO locations in Hodgkins and Chicago, Illinois.
US Foods' COVID-19 Impact
US Foods Holding Corp. issued updates on the impact of novel coronavirus (COVID-19) on the foodservice industry and its business.
"As the COVID-19 situation continues to evolve, our priority is the health and safety of our associates, customers and communities," said Pietro Satriano, Chairman and CEO. "While the full business impact of COVID-19 is not yet known, we are taking immediate action to reduce our costs to match the slowdown we're seeing in restaurant, hospitality and education case volume. We are also leveraging our supply chain resources to support the retail industry as they experience unprecedented increases in consumer demand. Finally, I would like to thank our associates for their outstanding efforts in continuing to serve our customers during this difficult time."
The company believes its strong balance sheet will enable it to weather the economic impact of COVID-19 and has proactively drawn $1 billion under its existing revolving credit facilities to retain as cash on hand. The company has no debt maturing until fiscal 2022 and is actively working to explore additional financing opportunities if needed.
US Foods has also secured new opportunities to support and sell to retail outlets like grocery stores and to contract some of its distribution workforce to companies experiencing increased demand. These actions are expected to partially mitigate the declines currently seen in sales to restaurants, hospitality and education customers.
Furthermore, the company is taking aggressive steps to reduce operating costs and strengthen its liquidity position by preserving cash, including:
Actively managing all areas of working capital
Eliminating all non-critical capital spend
Temporary furloughs to match changes in demand
Freezing hiring, deferring corporate wage increases and reducing executive and board compensation
The company is a long-time supplier to the healthcare industry and armed forces and continues to support these customers as they work to serve our communities in this difficult time. US Foods is also supportive of efforts to provide relief for the restaurant industry and is helping its restaurant and hospitality customers adapt to the current situation with tools and resources to build and manage carryout and delivery capabilities.
In light of the rapidly evolving impact of COVID-19 on the economy and foodservice and restaurant industries, US Foods is withdrawing its fiscal 2020 guidance.
Melt It Forward
As part of its "Melt it Forward" campaign, Melt Shop has now delivered food to more than 1,000 hospital workers in the NYC area and that will continue for the foreseeable future. All hospital workers can also show a valid ID at their nearest Melt Shop to receive a free meal. In addition, Melt Shop will be feeding 150 people from the national guard dinner every night through late April.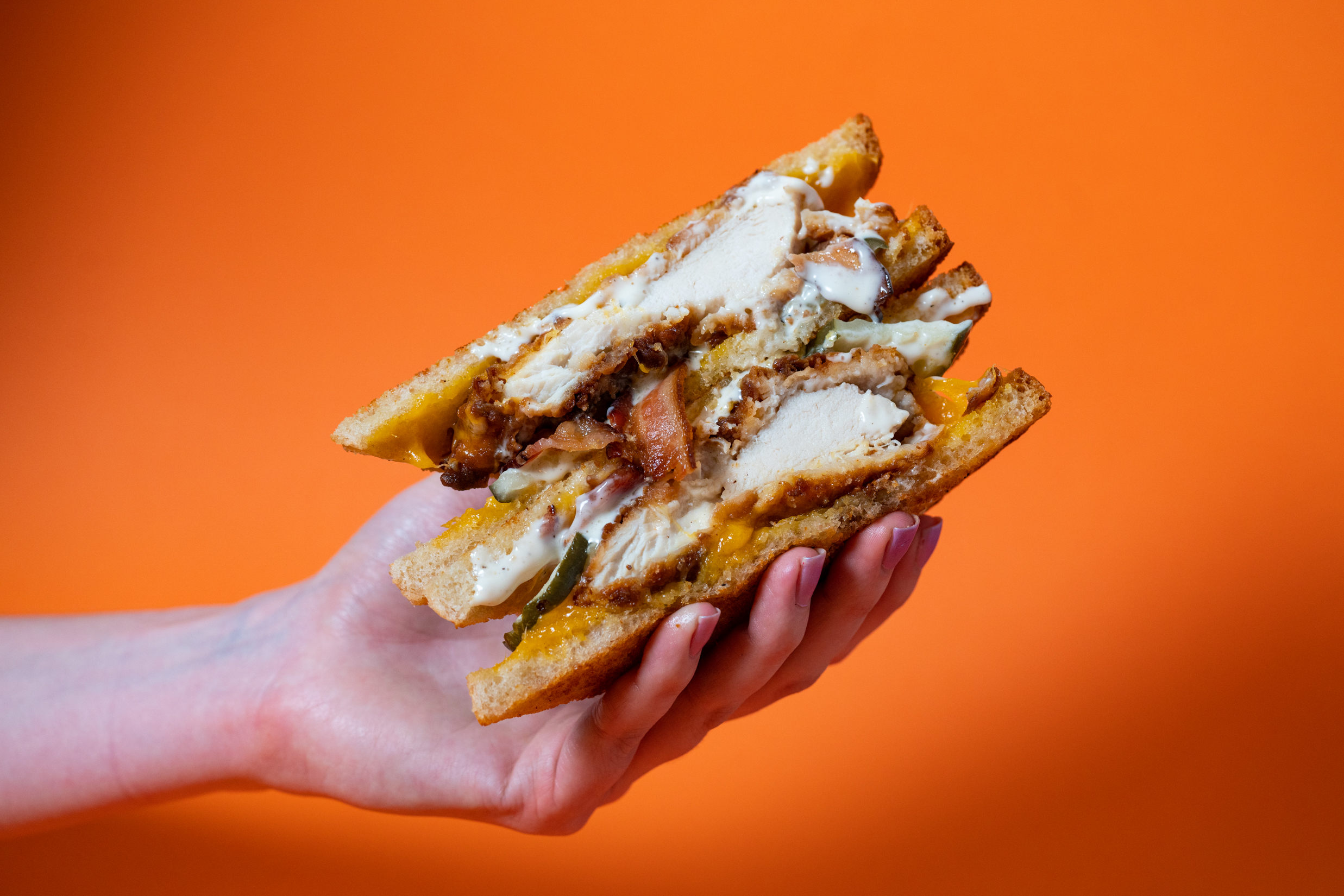 Melt Shop is also feeding children in need. Kids in NYC can stop by their nearest Melt Shop restaurant to receive a free melted sandwich (limit one per child through April 20). This is to help ease the burden of those that lost free lunch due to any school closures.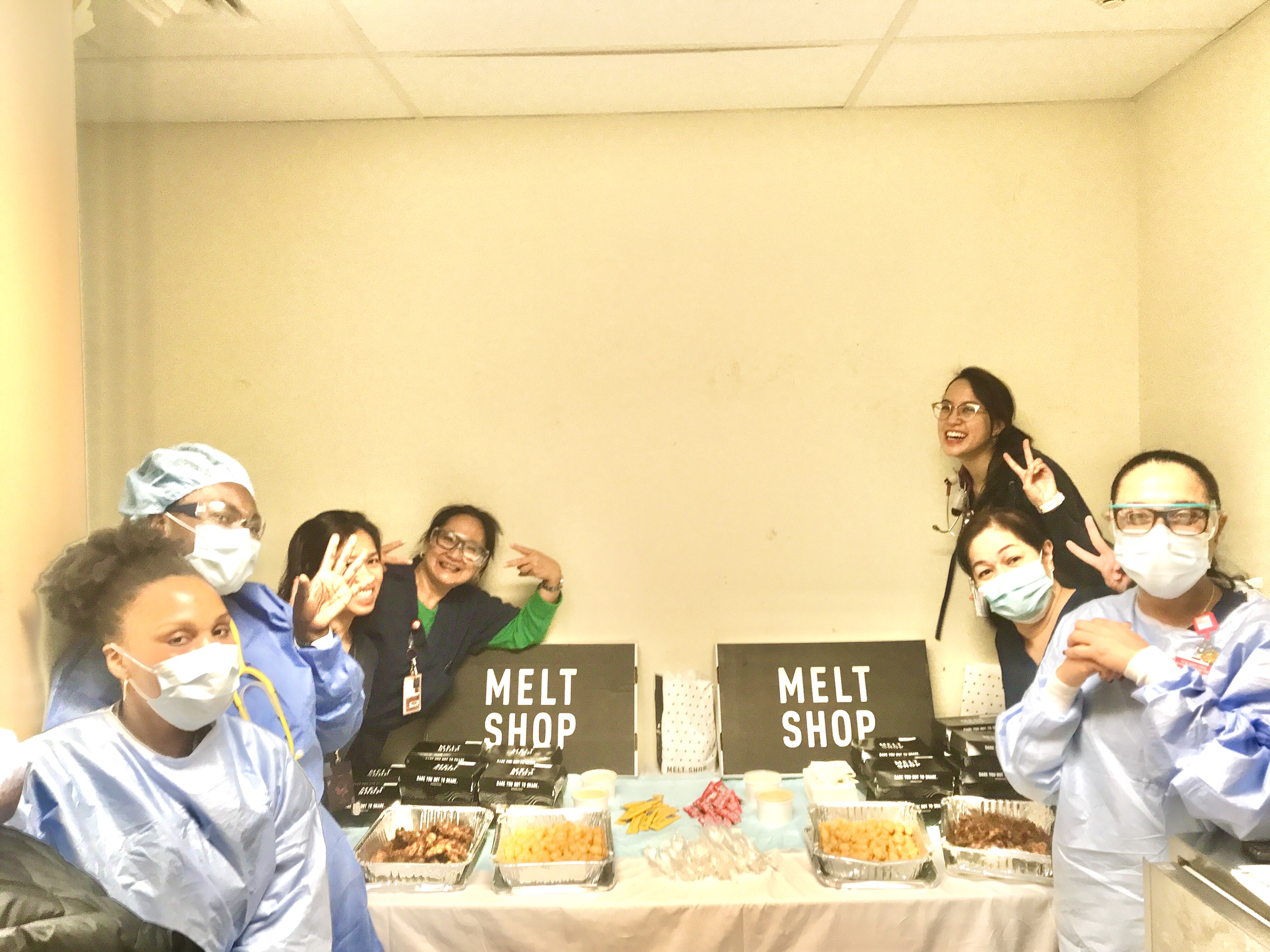 These initiatives are helping to keep Melt Shop's team employed during this time of struggle. Melt Shop is doing all it can to ensure those hard workers keep their positions.
FoodMaven Delivering
FoodMaven launched drive through and delivery bulk grocery in Colorado. FoodMaven is temporarily opening its inventory to consumers this week to support food security in Colorado communities. Bulk food items will be available from FoodMaven through a pickup or delivery option. The company sees this line of business as a true compliment to its mission of seeing All Food Used…With Good Purpose.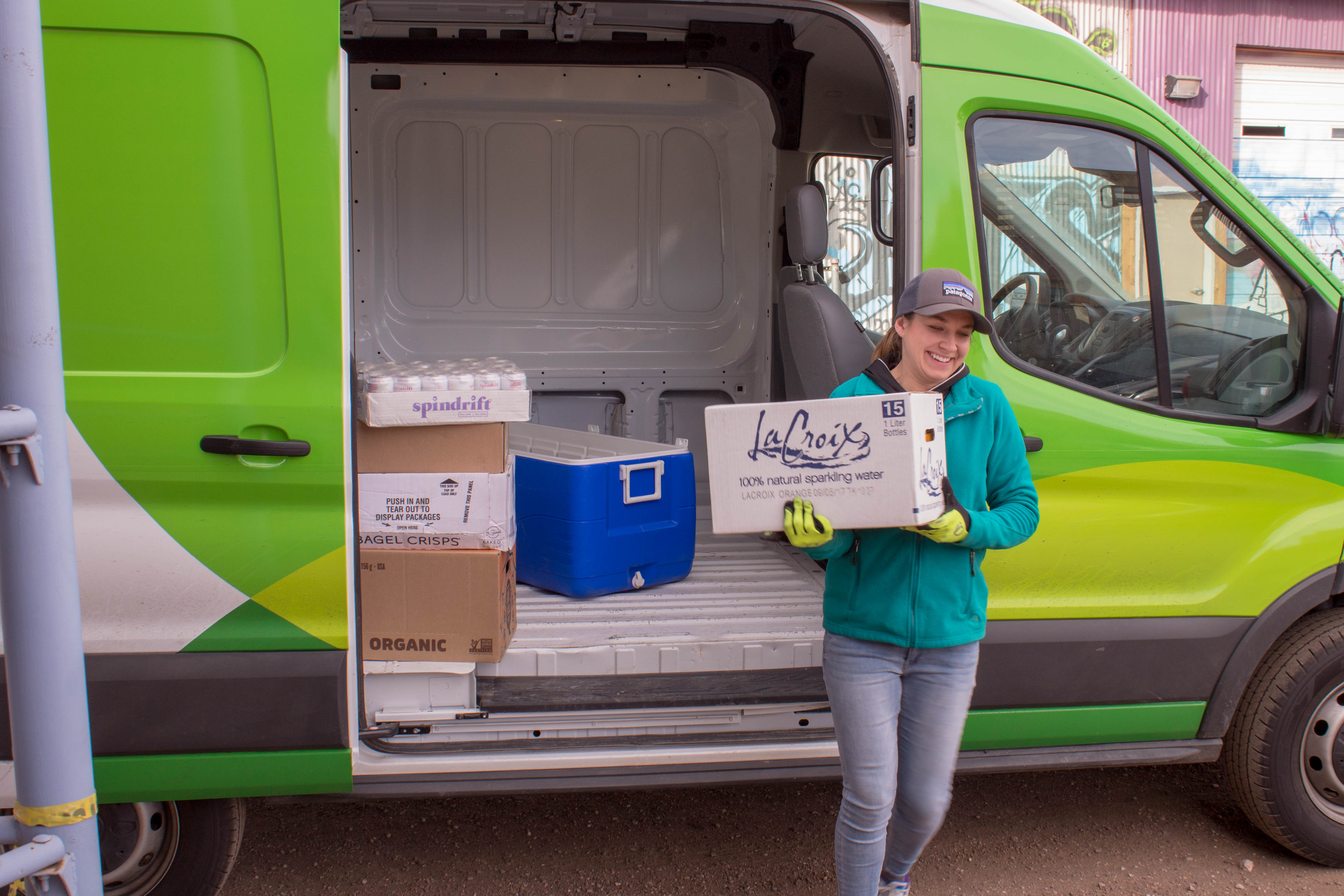 "There is plenty of food in the supply chain right now, the system is just struggling to readjust to the new situation," said Ben Deda, CEO of FoodMaven. "We need to create a food system that is flexible enough to adjust these imbalances." The company will continue to serve its primary customer base: restaurants, hospitality and institutions.
. Offerings from FoodMaven include Colorado grown products like potatoes, shallots and grains, as well as frozen chicken and beef. Items are packaged in bulk and have wholesale pricing due to the food service focus of FoodMaven's business. Customers in Colorado Springs and Denver can sign up for groceries. To learn more, click here.
Nathan's Famous Charity
Amid slowing restaurant sales, closed dining rooms and layoffs across the industry, restaurants have found a way to create a bright spot among the influx of perishable food that should not go to waste. Nathan's Famous is joining the cause by donating 7,000 burgers to the New York City Food Bank. With this donation, Nathan's hopes to provide for the increase of families who are food insecure in the New York area during this time and encourage other restaurants to do the same.
"Amidst slowing restaurant patronage, restaurants are left with an influx of perishable food that shouldn't go to waste," said James Walker, Senior Vice President, Nathan's Famous Restaurants. "At Nathan's Famous corporate stores in New York, we realized we had 7,000 fresh angus burgers that would go uncooked. We know there are many in the city that need food, and supplies are beginning to dwindle, especially with the influx of food insecure families who rely on school meals to feed their children. We choose to donate these burgers to the Food Bank of New York, and we're calling on all restaurants nationwide to do the same. It's a difficult time for all restaurants, but if we can do some good amidst the uncertainty, we should."
Islands Fine Burgers Giving Back
Dedicated to helping the communities it serves through these trying times, Islands Fine Burgers & Drinks is making waves by teaming up with local senior citizen centers to ensure residents receive regular meals.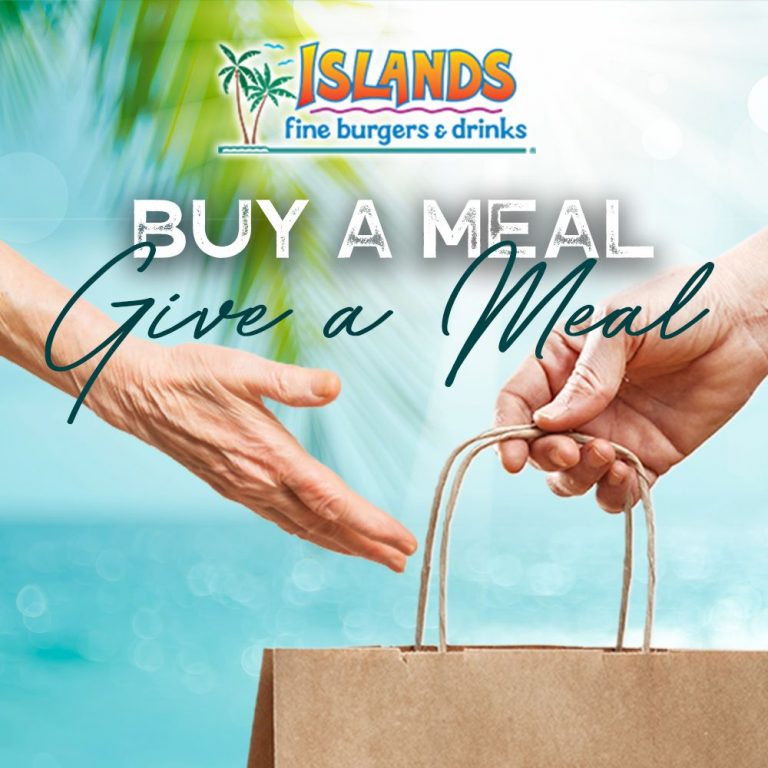 Starting March 19, every Islands location donated one free meal directly to a local senior citizen center when an adult entrée is purchased through curbside pickup or takeout.
"This crisis has created many segments within our communities that are in desperate need of support," said President Michael Smith. "One segment that the crisis has impacted severely is our elderly population. Constantly evolving mandates and regulations have made it extremely difficult for this group to get groceries and meals. That's why we are doing what we can to help make sure that they receive regular meals. We will get through this crisis by helping each other, and showing compassion and understanding for everyone in our communities."
"As with the entire restaurant industry, we are struggling to keep our doors open and our team employed," continued Smith. "We believe this offer will not only help our community and our guests, but it will enable us to try and keep as many of our team members employed. We are doing everything possible to weather this massive storm and stay in business so we can bring back all of our dedicated team members. We ask for everyone's support during this unprecedented time."
Checkers & Rally's Helps Kids in Need
Checkers & Rally's is partnering with No Kid Hungry, a national campaign to end childhood hunger in America, and donating $100,000, enough to provide up to 1 million meals to children in need.
"Checkers & Rally's is deeply committed to the nearly 900 communities we serve, and by partnering with No Kid Hungry, we are able to make a big impact toward connecting kids with nutritious meals so that no child goes hungry," said Checkers & Rally's CEO Frances Allen. "We're proud to be partnering with a campaign that does so much good for so many children and families in need."
More than 11 million children in the United States live in households that don't have enough food for every family member to lead a healthy life. No Kid Hungry is ending childhood hunger through effective programs that provide kids with the food they need, such as school breakfast, and afterschool and summer meals.
"We are incredibly grateful for our partnership with Checkers & Rally's," said Diana Hovey, Senior Vice President at Share Our Strength, the organization behind the No Kid Hungry campaign. "With the continued support of committed partners like them, No Kid Hungry is helping children all over the country get the nutritious food they need to succeed."
Share a Meal
Lineage Logistics Holdings, LLC announced its commitment to a $5 million donation and the launch of its Share A Meal campaign to help provide 100 million meals* to people in need in response to COVID-19.
"The COVID-19 virus presents extraordinary challenges for moving, storing, and distributing food on a large scale," said Greg Lehmkuhl, Lineage's President & CEO. "At Lineage, we've built a business dedicated to shepherding food all over the world, which puts us in a unique position to help overcome these challenges. We want to do our part by sharing what we have to offer – including temperature-controlled warehouse space, supply chain logistics expertise and financial resources."
In honor of this response and to kick off the campaign, Lineage is donating $1 million to the Feeding America® COVID-19 Response Fund and will donate up to $500,000 more to match contributions made to the fundraiser run by Stephen and Ayesha Curry's Eat. Learn. Play. Foundation, in which all funds are directed to Feeding America®, the nation's largest domestic hunger-relief organization.
"We're working in a myriad of ways to ensure that every person in need, particularly the residents of Oakland, California, has access to the food they need during this COVID-19 crisis," said Chris Helfrich, CEO of the Eat. Learn. Play. Foundation. "We're proud to be doing this work alongside Lineage Logistics – they've quickly established themselves as an invaluable partner in these critical times."
"We are very proud to join forces and launch our Share A Meal campaign with Stephen and Ayesha Curry's Eat. Learn. Play. Foundation to work with Feeding America and provide much-needed meals from coast to coast," said Kevin Marchetti, Co-Executive Chairman of Lineage Logistics Holdings, LLC. "We hope to connect with inspirational changemakers like the Curry's in communities across the United States and around the world in pursuit of our goal of helping to provide 100 million meals to people in need."
In addition to these initial commitments, Lineage is looking to work closely with a number of other strategic partners to make financial and logistical contributions in communities worldwide and reach Share A Meal's ambitious goal.
Additionally, recognizing that COVID-19 is a worldwide crisis, Lineage has engaged with the Global FoodBanking Network, to provide funds, donate food and volunteer the Company's storage resources and distribution expertise on a global scale.
"We have the opportunity to rise to the occasion in a critical time of need and actively live out Lineage's purpose statement of helping to feed the world," Lehmkuhl said. "It's a time to ask ourselves what we stand for, and how far we are willing to go in service of others. We are 14,000 strong in communities near and far. As citizens of the world, we are in this together, and we know Lineage can – and must – do more."
Pickup Pods
Minnow, a venture-backed IoT startup, said its IoT-enabled food delivery and pickup stations (called Pickup Pods™) can provide residential buildings, workplaces, and other businesses with a safer, no-contact way to manage food deliveries and pickups in light of the global COVID-19 pandemic.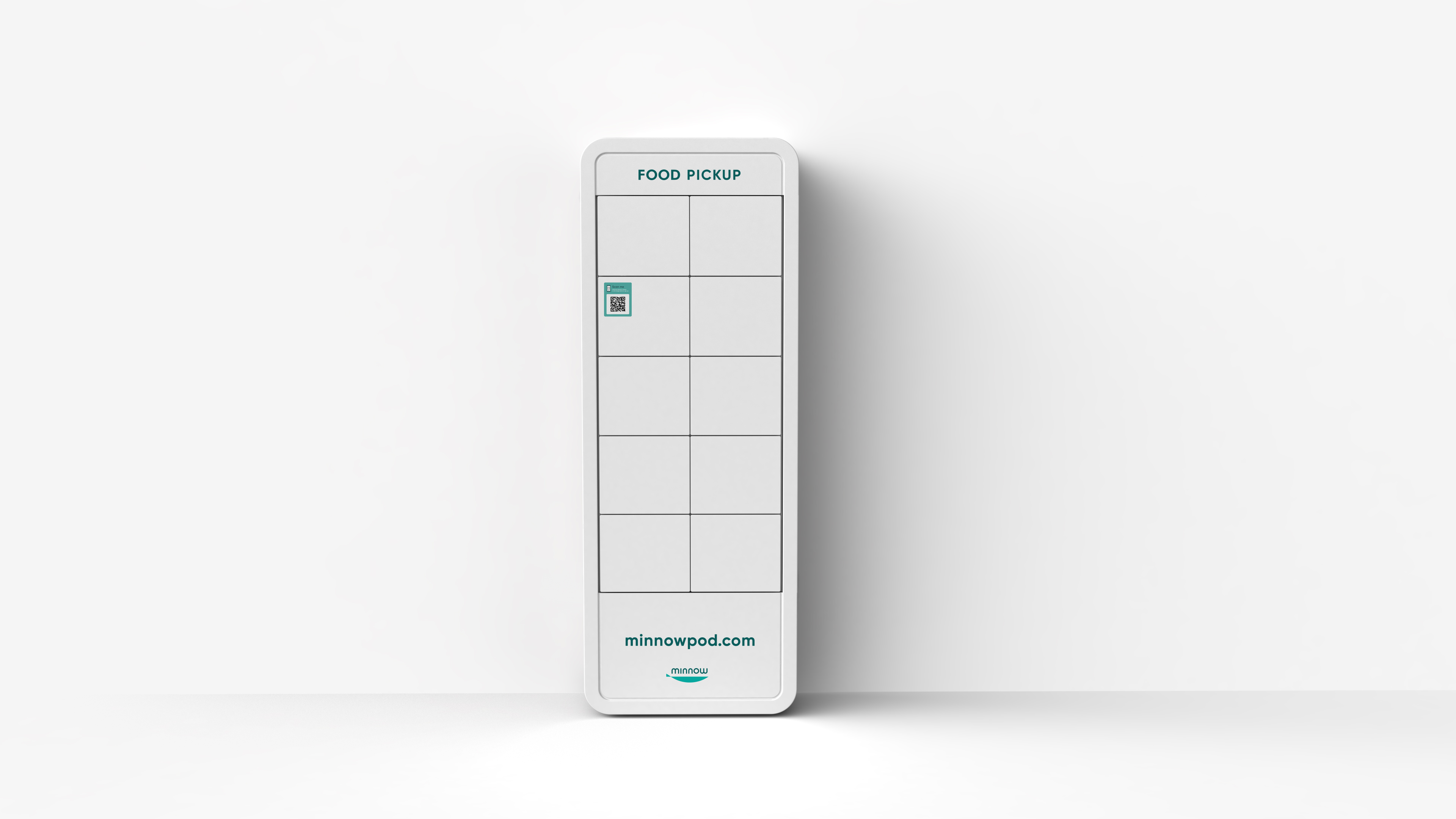 A Minnow Pickup Pod takes up less than three square feet of floor space and can be installed anywhere. It requires only a standard 120V electrical outlet and can operate on either a WiFi or cellular network. Each Pod consists of cubbies that are individually insulated to keep food fresher longer and secure to prevent theft and tampering. Since Pods require no integration with food delivery apps, tenant experience platforms, or restaurant point-of-sale systems, any food delivery service or restaurant can deliver to a Minnow Pod. They also use less electricity than a 60W light bulb and are silent. It takes less than an hour to install a Pod.
The company is also adapting its Pods to sterilize food containers and cubby interiors using its patent-pending UV light technology, which at the proper frequency and intensity is proven to kill bacteria and viruses. UV light is currently used in many food-related applications and is considered safe for food use.
Minnow's Pickup Pods can be used in office buildings, co-working spaces, hospitals, schools, colleges, corporate campuses, residential buildings, assisted living communities and other locations where food is delivered. When food is delivered to a Minnow Pod, the consumer will receive a notification and can pick up the food at their convenience. Until then, it will be kept in a secure, insulated cubby. To pick up their food, a consumer simply uses their smartphone to tap a hyperlink embedded in a text message; Minnow Pods have no touch screens or keypads that can spread virus particles. The cubby doors open automatically.
Minnow has been field testing its Pickup Pods in Portland, Oregon since May 2019. Over 4,000 orders have been delivered to and picked up from Minnow Pods located in office buildings in Portland.
"Our technology has been tested and proven in a real-world environment," said Steven Sperry, CEO of Minnow. "The coronavirus global pandemic is changing daily life around the world. We'll be dealing with this for some time to come. Minnow's solution can help employers and property managers keep their employees and tenants safer by avoiding unnecessary contact during food deliveries. Minnow's Pickup Pods can also help keep restaurant and food delivery workers safer by enabling them to deliver food securely and without being exposed to a consumer who may be ill."