Must Be Something in the Sunshine
5 Min Read By Barbara Castiglia
BurgerFi got its start in 2011 in southeast Florida with its first location opening in Lauderdale-by-the-Sea. Today, it's one of the nation's fastest-growing "better burger" concepts with approximately 125 restaurants and counting.
"It all started after a group of restaurateurs in the area founded an American gastropub called 'The Office' and realized that among the many high-end dishes available, by far the most popular item on the menu was the burger made with 100-percent all-natural Angus beef," explained Charlie Guzzetta, President of BurgerFi. "It was then we got a glimpse into two salient consumer trends – people still want that classic American comfort food of a burger, fries and a drink, but they also care about quality and transparency of ingredients. We thought – how can we bring this same experience to more people, but in a more accessible way? And we've never wavered from our commitment to serving delicious, chef-inspired, hand-crafted food made with high quality, responsibly sourced ingredients."
Newly appointed BurgerFi CEO Julio Ramirez and Guzzetta agree the business is a great fit for Florida.
"I'm a big fan of the state – I love the area and all things Florida. BurgerFi started here, its strength is here, and we're embedded in the community. In fact, BurgerFi is the largest better burger brand in the state. An important factor for me as a leader is our people. I'm very team oriented, and the team that BurgerFi has in place is second to none. We know the industry and the geography, and we are all laser focused on where we need to go and how we'll get there. Also, contrary to popular belief, in the South Florida area in particular, there is a lot of top talent available, which will be greatly beneficial as we look to grow rapidly over the next few years."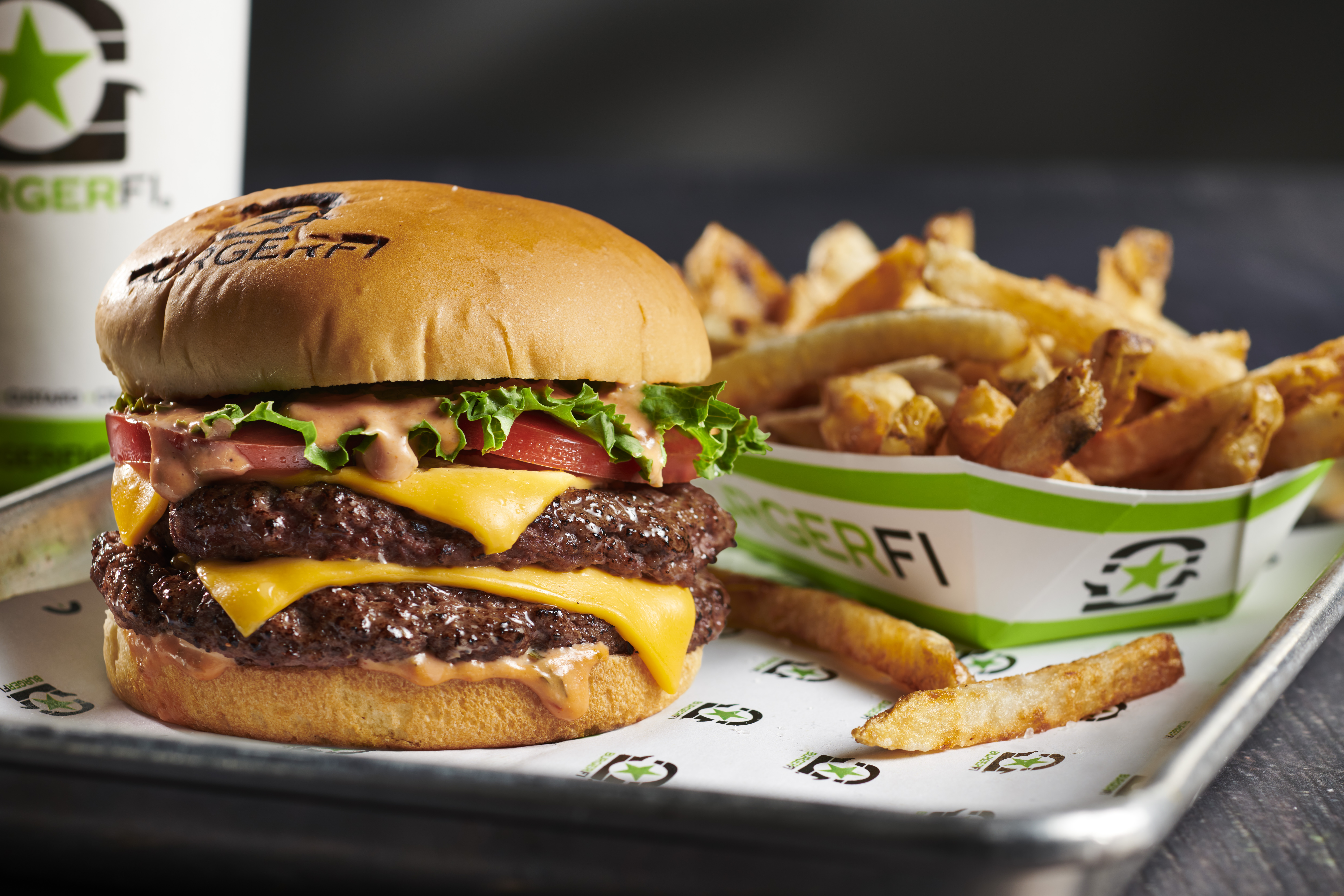 Guzzetta added: "Not only do we have strong brand awareness here, but the markets we are in keep growing and there is a great deal of new development. Believe it or not, according to the US census, Florida had one of the highest number of people moving into the state, nationally. Many of those people and their families seek the 'better for you' food and exceptional guest experience that BurgerFi is known for. We are also very fortunate to have great weather year-round. Because of this, most of our restaurants are outfitted with outdoor patio seating so guests can enjoy their meal, and the fresh air, with their family and friends."
Earlier this year the brand announced it will be going public upon closing a business combination with Opes Acquisition Corp.
"We're firing on cylinders to bring our all-natural, 'better for you' food to many more people in 2021 and beyond," said Guzzetta. "We have over 50 restaurants open and operating in the Sunshine State and there is still a lot of room to grow. Our strategy is to double down on our success in southeast, central, and northern Florida and tap into new markets on the west coast, like Tampa and Fort Myers, as well as in the Florida Panhandle. Moving north from there, we are on track for continued development in the broader Southeast, Mid-Atlantic, and Northeast United States where we have an existing footprint."
The team at BurgerFi are not the only people hot on the Sunshine State. There were more than $50 billion in sales in Florida restaurants in 2018, according to National Restaurant Association facts, with close to 1.1 million jobs accounting for 12 percent of employment in the state.
Client demand brought Jean Denoyer, owner of La Goulue, to Palm Beach from New York City as a brand expansion, this fall. This marked his 40th restaurant opening since 1973.
"The location we found prominently located at the corner of South County Rd and Royal Palm Way along with the beautiful warm climate that allows us to keep our French doors open nearly year-round is very well suited for our business," he noted.
And Florida was the natural new market to explore for one growing brand.
"After more than 40 years of business in Puerto Rico, we had become the largest and fastest growing independent restaurant chain," said Meson Sandwiches' President Felipe Perez Grajales. " The next step for us was to enter a new market and Florida was a natural fit."
Meson currently has three locations in Florida: Kissimmee, Lee Vista and Orlando.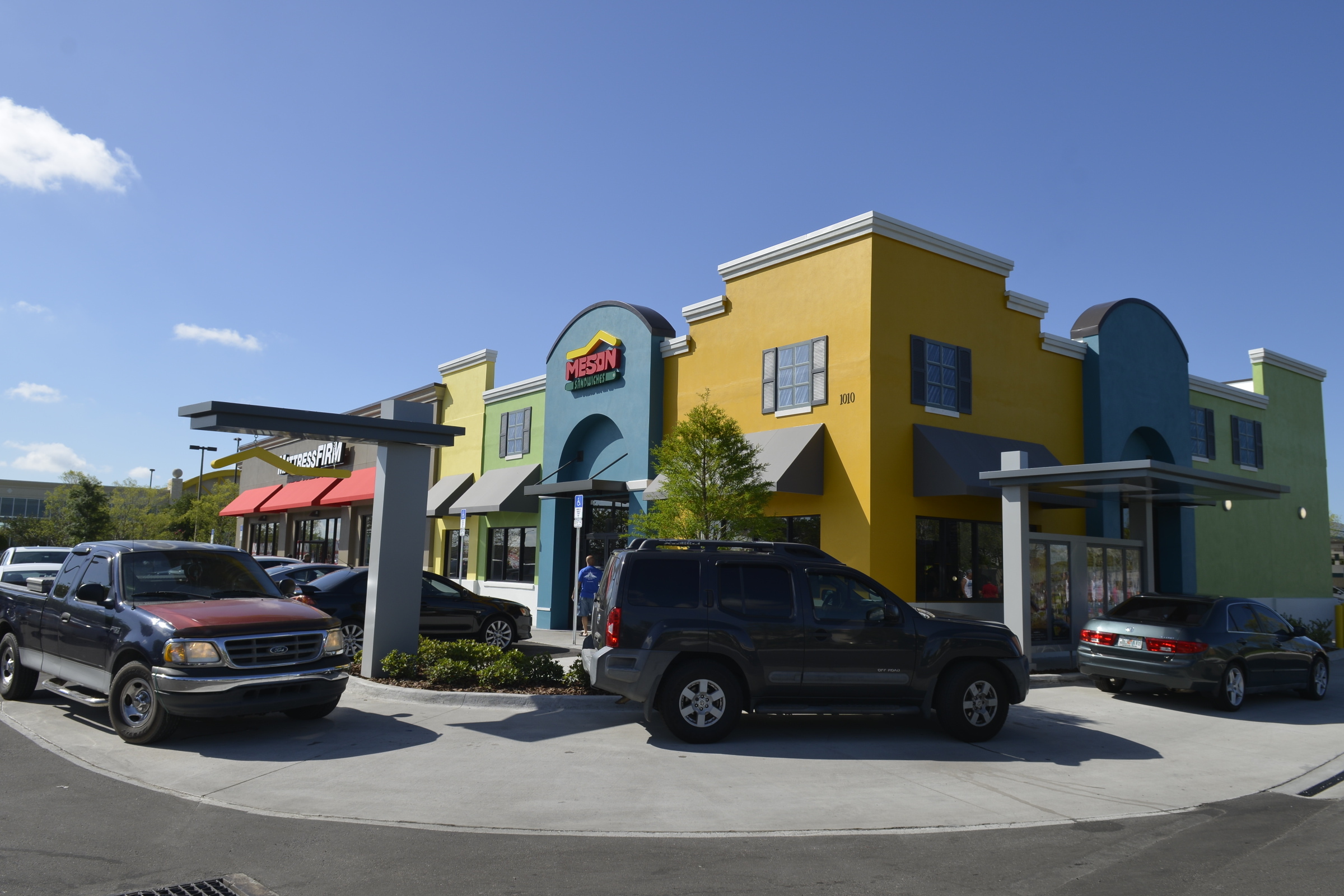 Perez Grajales said Central Florida is a perfect place due the diversity of the culinary offerings, large tourism industry and exposure to global palates.
"Central Florida also has a large Puerto Rican community, some who are already familiar with Meson as a brand. This base provided the immediate transactions we needed to jump start sales."
Further expansion in the Sunshine State is in the works.
"We still have a long road ahead, and in the short term we're looking to expand to other Florida cities, before we move on to other states. We know our flavors have mass appeal and we expect to compete well with all fast casual chains as we make our way into new cities."
Jamal Wilson of "The Hall" in Tampa, top photo, plans to expand throughout the South. Three additional locations that will debut soon: Orlando's The Hall on the Yard and an Atlanta location both slated to open the first quarter of 2021. The third location is slated to open the second quarter of 2021 in Midtown Tampa and a fourth location will debut in Nashville in late 2021.
The chef-driven food hall concept offers a dining experience guided by hosts to greet and seat, and servers to curate a culinary tour in an upscale atmosphere. There are also private spaces to host events.
He recently issued a call to expand his team by inviting chefs, bakers, mixologists and craft food artisans to submit their culinary highlight to earn a vendor spot.
Wilson graduated from high school in the Tampa area and after playing basketball overseas, felt it was natural for him to come back and start a restaurant in the area.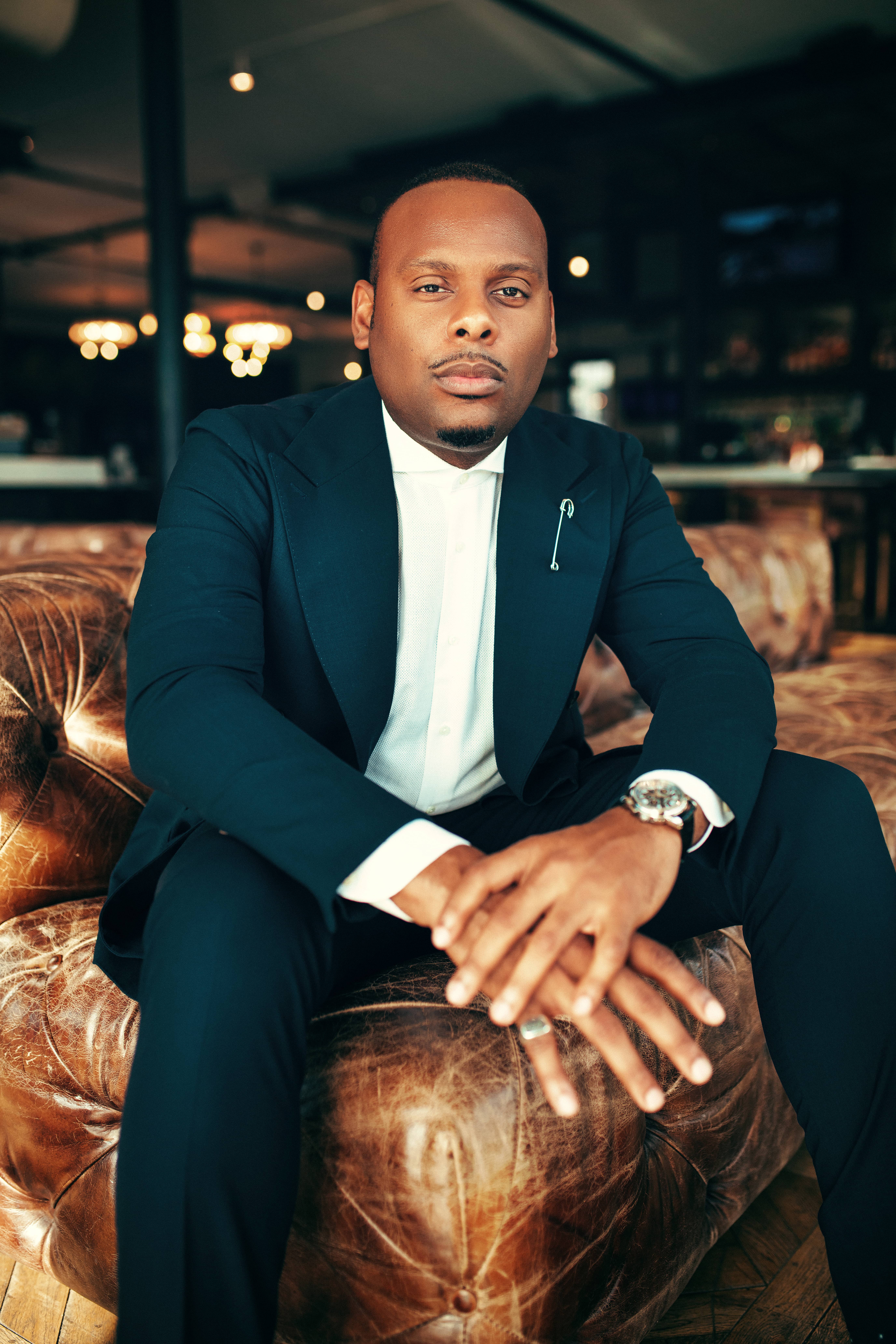 "I've always appreciated the design and service aspect of hospitality in the restaurant industry and was excited about the opportunity to build my vision from the ground up with people that I admire and respected here in Florida," he said. "Florida – and Tampa specifically – is very inviting to entrepreneurs, new businesses and anything that brings an element that is missing in the area. As we were the first food hall in Tampa, I felt very confident in bringing that experience to Tampa and that it would be received well – especially as The Hall is the first full-service food hall offering in the country. I was excited to see how people perceived this experience and we've been fortunate to have a supportive local community since we opened."
He's optimistic with additional growth on the horizon.
"We are confident in our process and brand, the experience we provide and that this concept of a collective eatery will continue to gain in popularity. We want to be in beautiful locations within eyesight of the urban core with large enough footprints that allow us to bring our unique vision to life."
Brad DeGrazia and his brother, Drew, spent a number of years in New York, but relocated to Florida due to their belief in the CoreLife Eatery concept. They are now franchisee owners of both South Florida locations in Boca Raton and Royal Palm Beach.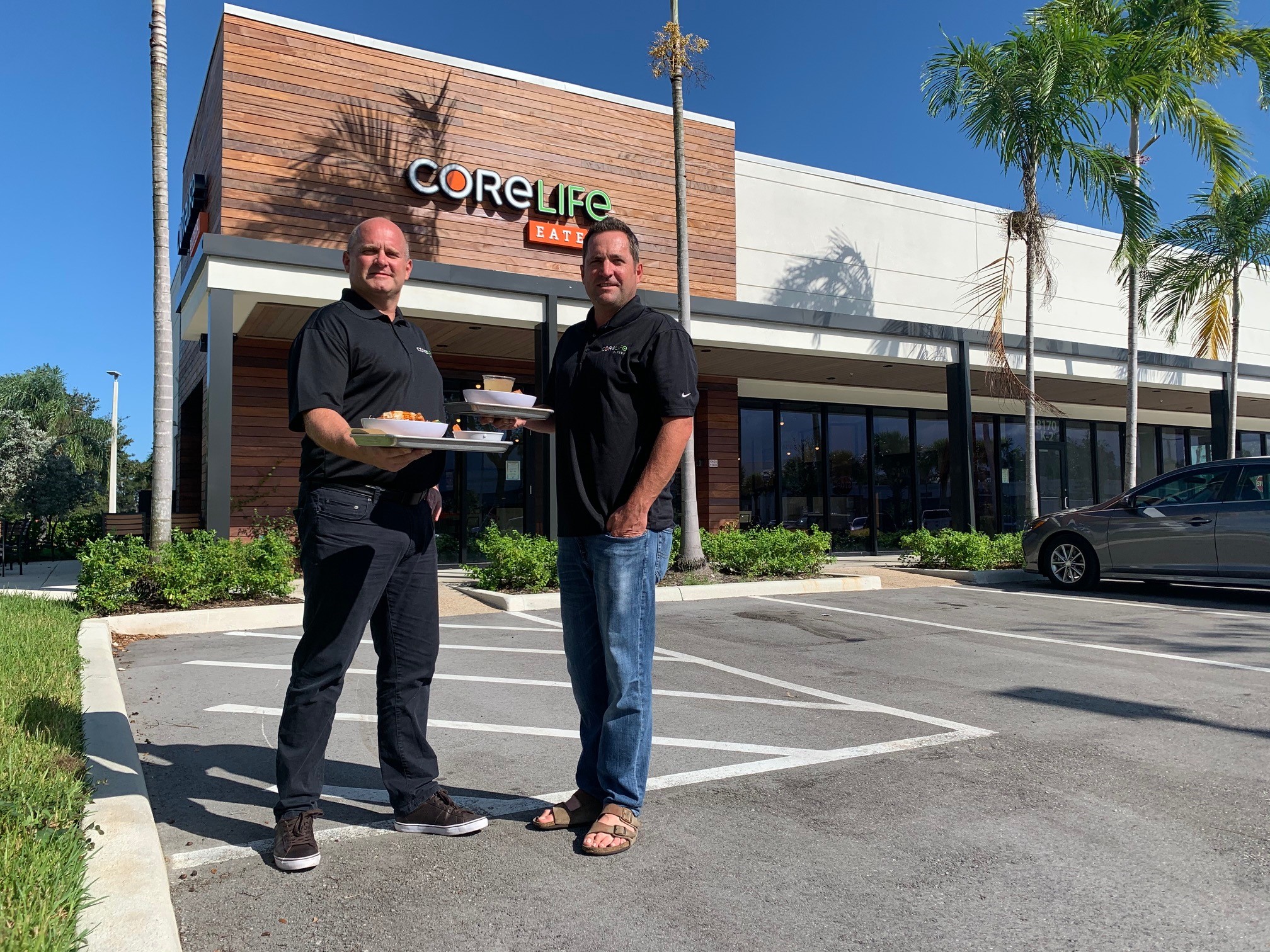 "We feel that our brand resonates strongly with the people and the weather here in Florida," the brothers said. "There is a year-round desire to look good, feel good and be outdoors, whether exercising or on the beach. CoreLife Eatery is directly in line with the healthy eating habits of the people in the Sunshine State."
The brothers are looking for expansion opportunities and planning to develop from Jupiter to Miami.