MRM People & Places: Azteca Foods Celebrates 50 Years and State Dish Showdown
15 Min Read By MRM Staff
Modern Restaurant Management (MRM) magazine's People & Places column features news of company hires and promotions, charitable efforts and product introductions.
Send news to Barbara Castiglia at bcastiglia@modernrestaurantmanagement.com.
Chicago-born, minority-owned, female-led Azteca Foods celebrates its 50th anniversary this year, signifying a milestone of achievement for the family business, which has flourished from humble beginnings into a multi-million dollar operation.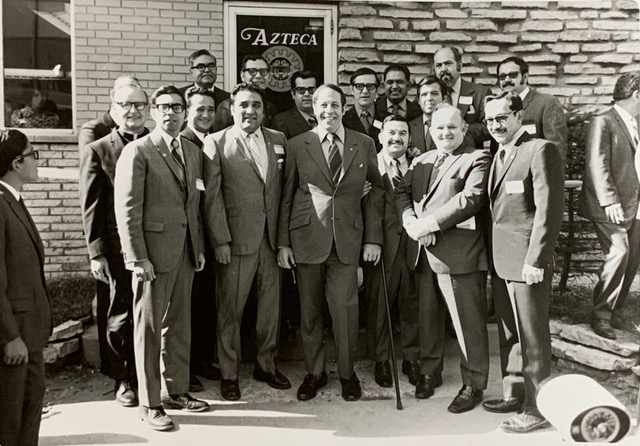 Azteca Foods commemorates its 50th anniversary throughout 2020, highlighting cherished moments of the past, revealing intimate glimpses of its social, community and economic impact, while providing a glimpse into its future, unveiling future plans for new products and initiatives.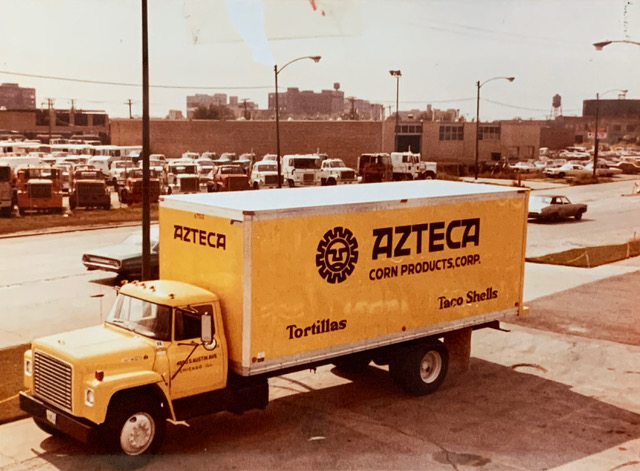 Azteca is known for its Soft & Tender flour tortillas and its exclusive Flaky and Crispy Baked Salad Shell, found in the refrigerated section of most major grocers. Azteca also supplies freshly made products to the Food Service and Industrial channels.
"In 50 long and short years, Azteca Foods grew beyond anything I could have ever dreamed," said Art Velasquez, founder and owner of Azteca Foods. "At the beginning, we just wanted to make the freshest, most authentic Mexican foods possible, while giving back to the community. Now here we are, 50 years later reflecting on such a momentous occasion, and we share this success with everyone who worked with us and supported our mission of bringing sunshine into peoples' lives.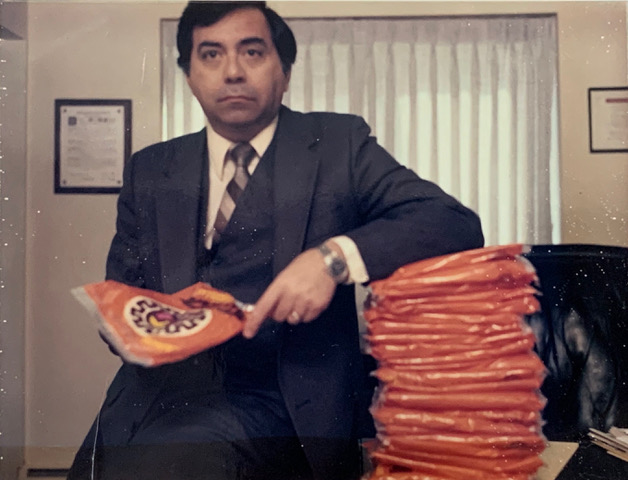 Velasquez, the son of a migrant laborer, founded Azteca Foods in 1970 with nine other Mexican-American friends who were all part of the Azteca Lions Club. Fueled with a passion for delivering traditional, quality Mexican foods to audiences outside their own neighborhood, the group initially began selling their tortillas to restaurants and small distributors in and around the Chicago area, delivering products at all hours of the day and night, at times, out of the family's station wagon, with 6 children in tow. Over time, Azteca made its way into the refrigerated section of grocery stores, not only throughout Illinois but in states across America.
Through the years, we saw the Chicago community grow alongside us," said Velasquez. "Without such a loyal support system here, I'm not sure we would have been able to scale so tremendously into other areas. Reflecting on how far we've come as a business and as an extended family with hundreds of staff members is something I will never take for granted."

In 1984, the business sold to Pillsbury, with Velasquez remaining on as president. Pillsbury invested heavily into the brand, but Art and his wife Joanne ultimately purchased the company back from Pillsbury in 1989, bringing it home to Chicago once again. Today, three generations of the Velasquez family work for the company, led by their daughter, Renee Velasquez-Togher, as the company's CEO, operating multiple plants in the Midwest.
"We owe many thanks to our Azteca family," said the Velasquez's. "Our staff, their loved ones, some of whom met at Azteca Foods and went on to have Azteca juniors. Our customers, suppliers, brokers, and ultimately our consumers who brought us to their dinner tables for decades. This was not a one-person job and it never could be."
Currently, being honored and displayed at the Smithsonian Institute, Azteca Foods is recognized as a pioneer company for bringing ethnic foods into mainstream American culture. In 1999, Azteca partnered with a small tortilla company in Spain, building a successful international tortilla company before selling the business in 2015. Still today, Azteca is sold and packaged in eight different languages.
As 2020 progresses, Azteca Foods will showcase pivotal stories, roll out new products, and unveil more about the people inside and outside of the company who have been integral to its growth and success. After 50 years of service and countless untold tales, Art and Joanne and their family hope the anniversary year serves as a way to bring even more people together, creating an Azteca moment not only at every meal, but in the community. The Velasquez family aims to continue bridging communities together, establishing new jobs, spreading economic impact and creating cultural awareness and educational opportunities for years to come.
---
Flavored Nation, part of Gannett Co., Inc. launched Flavored Nation State Dish Showdown, a national survey to discover the iconic dish for every state. Through March 31, the public can cast votes – for their state and others at FlavoredNation.com/Showdown.
Every state has an iconic food, a composed dish that may be rich in history, include area ingredients, or simply be loved by locals. Whether California is best represented by fish tacos or avocado toast or Florida's icon is key lime pie or a Cuban sandwich is a dispute the Flavored Nation State Dish Showdown aims to settle.
Voters in the Flavored Nation State Dish Showdown are automatically entered for a chance to win two tickets to a Flavored Nation 2020 event, plus airfare, hotel accommodations and $2,500. Participants can vote up to once a day. See contest page for official rules.
"We are hungry to know what the public will choose for each state's iconic dish. It's always interesting to see which dishes America prefers and how tastes change from year to year," said Julia Baker, Event Director for Flavored Nation.
The Flavored Nation event celebrates each iconic state dish and gives attendees the opportunity to sample them all in one place. The winning dishes are expertly prepared by award-winning chefs from across the country.
"Flavored Nation is a one-of-a-kind event that allows attendees the chance to eat their way across the country in just one day. We're looking forward to seeing the winning dishes and having our chefs prepare them for this year's events," said Jared Bobkin, Culinary Director for Flavored Nation.
Winning dishes will be reviewed by Flavored Nation's panel and announced in mid-April, along with 2020 event locations
---
CAA-GBG, a global brand management platform, and The Halal Guys, the fast-casual Middle Eastern restaurant famous for pioneering American halal food, top photo, established a long-term partnership. Under the agreement, CAA-GBG will leverage its unrivaled global network and creative capabilities to support The Halal Guys as it takes the tastes and experiences that customers love from its food carts and restaurants into specialty and grocery stores through high-quality food and packaged goods products.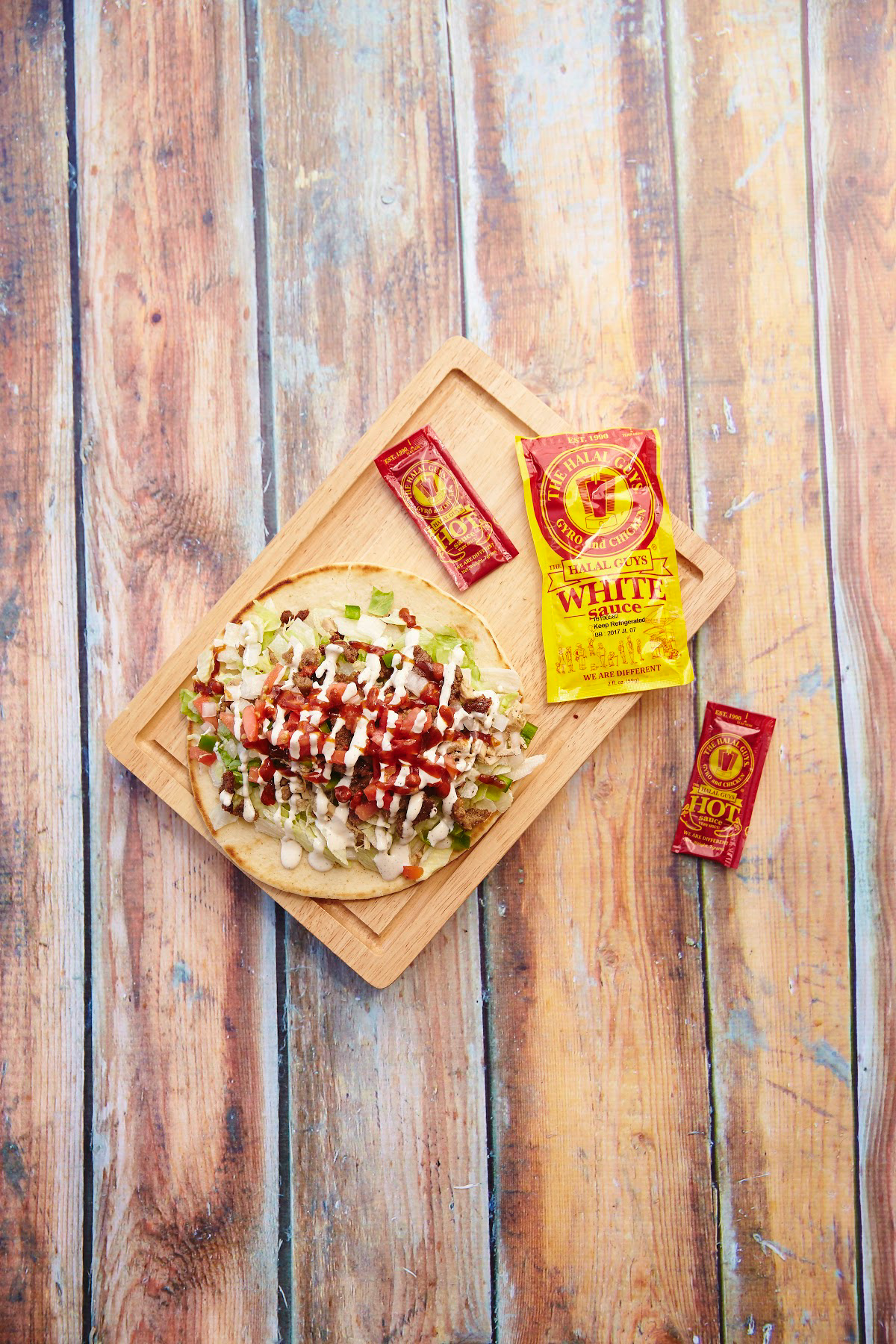 "The Halal Guys has built a worldwide following and grown from a single location into a global brand with nearly one hundred restaurants and millions of fans," said Noah Gelbart, Chief Revenue Officer of CAA-GBG. "We very much look forward to partnering with the brand to extend its reach to new consumers and strengthen its brand equity through strategic licensing and product extension initiatives focused on the specialty food and grocery space."
Founded as a food cart on the corner of 53rd Street and 6th Avenue in New York City in 1990, The Halal Guys has grown to 94 locations worldwide, with hundreds more in development under its partnership with franchise developer Fransmart. The brand focuses on traditional halal food and offers platters, sandwiches, hummus, baba ganouj, falafel and baklava.
"Offering our fans around the world the chance to buy our products at their local grocery store is a major step in our strategic global growth plan," said Ahmed Abouelenein, CEO of The Halal Guys. "We chose to partner with CAA-GBG because it is well known worldwide for its ability to help brands successfully expand into new segments, categories and markets. We couldn't be more excited to work with the company as we take this next step in our brand's growth and international expansion."
---
Technology-driven vertical farming company Kalera announced the opening of its new state-of-the-art growing facility in Orlando, Florida. This new facility is the highest production volume vertical farm in the Southeast. This new facility complements Kalera's initial HyCube growing facility located at the Orlando World Center Marriott and is centrally located in the heart of Florida, one of the largest tourist destinations in the world. The new facility has the capacity to supply millions of heads of leafy greens per year to consumers while also providing dozens of new high-quality jobs.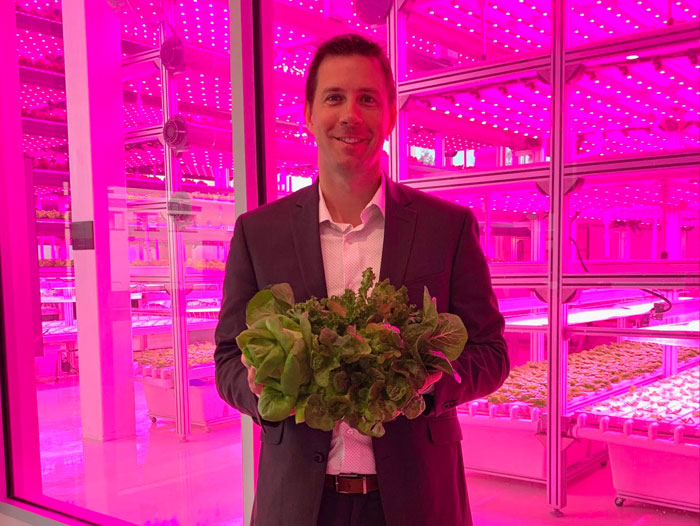 Originally announced at the end of August, Kalera was able to get its new growing facility up and running in less than six months due to a streamlined design and construction process that illustrates the company's ability to quickly scale and expand its vertical farms. Kalera was able to retrofit the existing building with its proprietary technology to create the highest production volume vertical farming facility in the Southeastern United States. As Kalera accelerates its growth over the next few years, it will build additional facilities, expanding production capacity throughout the US and internationally.
"Adding a large-scale vertical farm to Central Florida was the next logical step for us as a company. We've spent years perfecting and fine-tuning our technology to place us as industry leaders in the local farming ag-tech revolution," said Daniel Malechuk, CEO of Kalera. "Right now, we are leading the way in defining what pick-to-plate means for the future. In a sense, we are trying to perfect Mother Nature indoors by combining science and technology with farming."
"Kalera's business is built on good science. We're planting non-GMO seed, and over the past several years we have perfected plant and data science-driven methods to optimize the grow environment, nutrient mixes and distribution that make plants thrive," said Cristian Toma, Chief Technology Officer of Kalera. "We're excited to be able to meet customers' demands for cleaner, safer, non-GMO, pesticide-free leafy greens that are fresher, boast a longer shelf life and higher nutritional value, and are grown locally with consistently high yields."
The company utilizes cleanroom technology and processes to eliminate the use of chemicals and remove exposure to pathogens. With indoor facilities situated right where the demand is, Kalera is able to supply an abundance of produce locally, eliminating the need to travel long distances when shipping perishable products. This means Kalera can ensure the highest quality and freshness by delivering product to customers within hours of harvest rather than days or weeks. Kalera's plants grow while consuming 95% less water compared to field farming.
Kalera opened its first vertical farm in 2018, the HyCube growing center, on the premises of the Orlando World Center Marriott to bring fresh, local produce to the hotel's visitors and customers. This farm has served as a successful model illustrating the place of vertical farms in the sustainable food movement.
---
Southern Glazer's Wine & Spirits promoted Cindy Leonard to Senior Vice President, Supplier Management and Business Development, and Zach Poelma to the role of Senior Vice President, Supplier Strategy and Business Development, effective immediately. Leonard and Poelma will continue to report to Ray Lombard, Executive Vice President, Supplier Management and Business Development.
"Cindy and Zach have been key in the development and implementation of supplier growth strategies at Southern Glazer's," commented Ray Lombard. "They have both displayed thought leadership and an unwavering commitment to driving results and performance throughout their careers. The collaboration they will bring to their roles will be instrumental in strategic transformation efforts across Southern Glazer's, furthering best-in-class value to our suppliers."
Senior Vice President of Supplier Management and Business Development, Cindy Leonard
In her role as Senior Vice President of Supplier Management and Business Development, Cindy Leonard will lead the Supplier Management and Business Development team, responsible for deploying supplier strategies and driving supplier performance across the Southern Glazer's footprint.
In her most recent role as Vice President of Supplier Management and Business Development, she was responsible for the Deutsch Family, Mast Jägermeister, Davos, and Luxco supplier portfolios across the Company footprint. Cindy Leonard brings to her new role extensive experience in the beverage alcohol industry, which includes roles with E&J Gallo Winery, Remy Amerique, and Jackson Family Fine Wines. She joined Southern Glazer's Wine & Spirits in Arizona in 2000 and went on to serve as Vice President & General Manager for the state's Fine Wine Division.
Senior Vice President, Supplier Strategy and Business Development, Zach Poelma
In his new role as Senior Vice President of Supplier Strategy, Zach Poelma will work closely with Southern Glazer's leadership, as well as the Strategy and Transformation teams, to deliver enterprise-wide solutions. He will also lead the Supplier Insights and Analytics team in driving standardized ways of working, supplier performance reporting, and the deployment of strategic planning tools—all of which will add immediate value to Southern Glazer's corporately managed suppliers.
Zach Poelma originally joined Southern Glazer's in 2011 in the Office of Strategic Management and most recently, served as VP of Supplier Strategy and Business Development. Prior to joining Southern Glazer's, he held positions of increasing responsibility in the areas of financial and strategic planning and trade market at leading Fortune 500 companies including Procter & Gamble, Dannon, UBS, and Burger King.
---
The California Milk Advisory Board (CMAB) launched the 2020 Real California Pizza Contest, its second annual search for the best pizza recipes using Real California Cheese. The contest, which will award prizes totaling $29,500 for the most innovative uses of cow's milk cheeses from California, is open to professional chefs and culinary students throughout the U.S.
Through April 24, participants can enter recipes in three categories: Cal-Mex, the REAL California and Plant-Forward. Cal-Mex means recipes fusing flavors from California and Mexican cuisines, featuring Hispanic-style cheeses. The REAL California will incorporate ideas inspired by the Golden State that showcase California cheese and toppings. Plant-Forward pizza recipes will emphasize the delicious flavor combinations of fruits, veggies and Real California Cheese.
"We appreciate the innovative thinking culinary professionals bring to their craft," said Mike Gallagher, Business and Market Development Consultant for the CMAB. "Categories this year have evolved to capture chefs' creativity surrounding the latest food trends – plant-forward ingredients and Cal-Mex flavors. We are also excited to broaden our geographic reach, inviting the champion of the most recent CMAB-sponsored Campeonato Mexicano de la Pizza to compete in the final round."
Chefs wishing to submit a recipe can review the requirements and complete the entry at http://realcaliforniamilk.com/foodservice. In addition to the recipe, contestants are asked to submit a short essay or video describing their personal and professional inspiration to create each pizzas entry. Entry submissions close on April 24.
Twelve finalists will be selected by a professional panel of judges to compete in a bake-off on June 18 at the Culinary Institute of America at Copia in Napa, Calif. All finalists will win a cash prize. Finalists who are not category winners will receive $500 each. The winners in each category will be awarded $5,000, and the best overall pizza recipe creator will receive an additional $10,000 grand prize award.
Interested chefs and culinary students can choose from more than 250 varieties and styles of cheeses that carry the Real California Milk seal, which means they are made with milk from California's more than 1,200 family dairy farms. For a list of qualifying cheeses and cheesemakers, contest rules and to enter online, visit http://realcaliforniamilk.com/foodservice.
---
Edmond J. Pera, President and Chief Executive Officer of Armanino Foods of Distinction, Inc. has announced his retirement as President and CEO effective in mid-March. He will stay on as an executive advisor for a transitional period until September 15, 2020, and will remain on the board of directors for the foreseeable future. Pera, who will turn 80 this year, has served as President and CEO since 2009 after having served as CFO and COO since 2003 and a director since 2000. Under his leadership as CEO the company's revenues more than doubled and profits grew steadily as a result of product line expansions and continuing market penetration by new customer acquisition.
"Ed leaves the Company in great shape and positioned to continue his legacy of delivering strong financial results, a menu of high quality products that are respected by competitors and a base of very loyal customers," said Chairman of the Board Doug Nichols.
"I am most proud of building a stable, disciplined and steadily-growing company that has delivered 78 consecutive quarters of dividends without a hiccup, and 65 consecutive quarters of profitability," stated Pera. "I am grateful to the board and shareholders of the Company for their trust and support that allowed me to step into the big shoes of Bill Armanino and continue his family's legacy in the food industry."
Succeeding Pera as only the company's third President and Chief Executive Officer since 1990 will be Timothy W. Anderson. Tim will also join the Armanino board. . Anderson brings over 25 years of increasing responsibility in growing brands and business organizations within respected companies, including Pepperidge Farm/Campbell's Soup, Del Monte Foods and Challenge Dairy Products. Most recently he served as Senior Vice President at Challenge Dairy, where he more than doubled the size of the regional butter brand, leading it to become the number two national brand that is available in all 50 states. Under his management, food service sales and profits for Challenge recorded double digit gains.
"Tim's expertise is in building strong teams, brands and financial results across all channels of business," said Chairman Doug Nichols. "We are excited for the energy and experience that he brings to our Company." Tim starts with Armanino Foods in mid-March.
Armanino Foods of Distinction, Inc. is an international food company that manufactures and markets frozen Italian specialty food items such as pestos, Bolognese, Alfredo sauce and filled pastas to the foodservice, retail, and industrial markets. In addition to a classic Basil Pesto, Armanino offers other flavors such as Cilantro, Dried Tomato & Garlic, Roasted Red Bell Pepper, Southwest Chipotle, Artichoke, Roasted Garlic, Creamy Garlic, Harissa, Romesco, Chimichurri, and Light Basil Pesto. Armanino's Organic line includes classic Basil Pesto. Frozen pastas, sauces and meatballs are also offered by Armanino Foods.
---
Gott's is opening its eighth location, Gott's Mission Bay, in late May at Thrive City, the publicly accessible plaza that surrounds Chase Center. This will be the only Gott's location to feature a gleaming Airstream trailer—a tribute to the company's 20-year history as a favorite roadside destination. The 13-foot trailer will offer six beers on tap and wine. Gott's hopes to include grab-and-go food items in the future. This iconic new addition to Thrive City will be visible from 3rd Street but will open toward the patio, which overlooks Chase Center's green space and enormous outdoor TV screen.
Inside the 4,000-square-foot restaurant, guests will enjoy the usual Gott's sit-down experience, familiar design elements and the quality food they've come to associate with Gott's but with some Chase Center-specific touches, like blue-and-yellow T-shirts with a playful new design.
"We've had our eye on Mission Bay as a neighborhood for several years, just because it's the fastest growing neighborhood in San Francisco," said Clay Walker, President of Gott's Roadside. "It's a more forward leading location for Gott's, which typically likes to move into mature markets and add value where there's already an audience. Chase Center is certainly the biggest development in San Francisco in the last decade, and we are very flattered and humbled to be a part of it."
---
Johnny Rockets has challenged its fans to another over-the-top eating challenge with the return of its 8 lb Jumbo Rocket Challenge. Winners who complete the colossal challenge will win a limited-edition Johnny Rockets T-shirt and bragging rights – as it was originally conquered by professional eater, Randy Santel.
Guests who believe that they are up for the challenge will be tasked with finishing a jumbo lineup of Johnny Rockets favorites, amounting to 8 lbs of food, including: six kinds of burgers – a Double Smokehouse, Double Rocket, Double Bacon Cheeseburger, Double Houston, Double Route 66, and Double Original – along with bacon cheese fries, onion rings and tater tots. All this food must be topped off with an Extreme Irish Cream Shake.
"We're offering consumers yet another chance to rock on with this extreme, larger-than-life eating challenge," said Linda Sangiacomo, Senior VP of Marketing, Johnny Rockets. "We pride ourselves on bringing fans exciting over-the-top burgers, shakes, and starters, and this challenge is yet another way to push the limits and experience our craveable meals in a theatrical atmosphere."
The challenge will run throughout the month of March at participating restaurants. Consumers must be 18 or older to compete or Parent or Guardian supervision required.
---
Brisket Love BBQ will open its first location on Tuesday, March 10 in Legacy Hall, located at 7800 Windrose Ave. in Plano. The barbecue joint will open on the first floor of Legacy Hall across from Velvet Taco and offer top quality smoked meats and classic sides with a focus on sandwiches.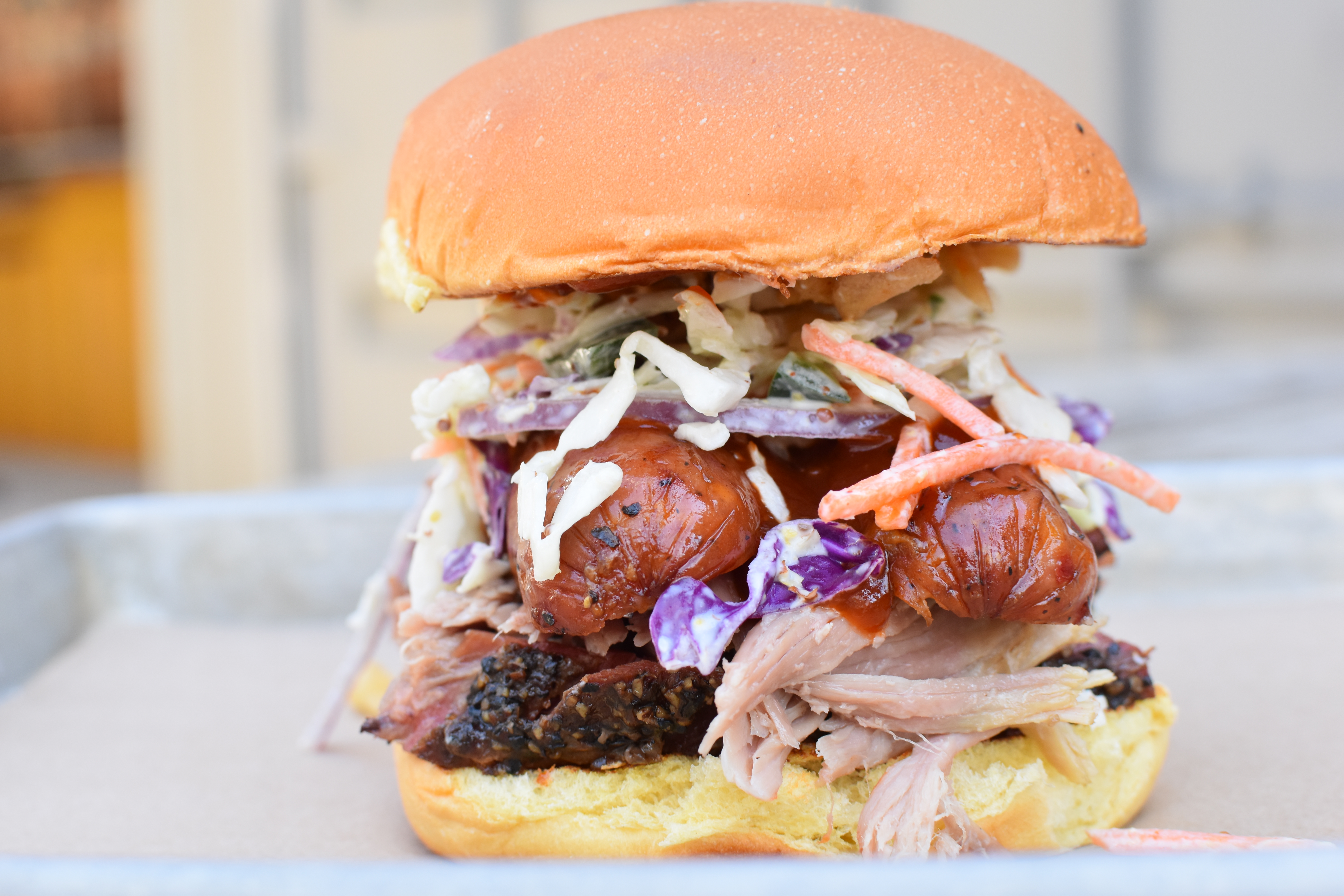 Brisket Love BBQ's meats are smoked onsite in the Box Garden using Post Oak to develop a deeper, richer flavor profile and prominent smoke ring. Smoked meats include prime grade brisket, pulled pork, smoked turkey, and smoked jalapeno cheddar sausage. Individual meats are available for purchase by the quarter and half pound.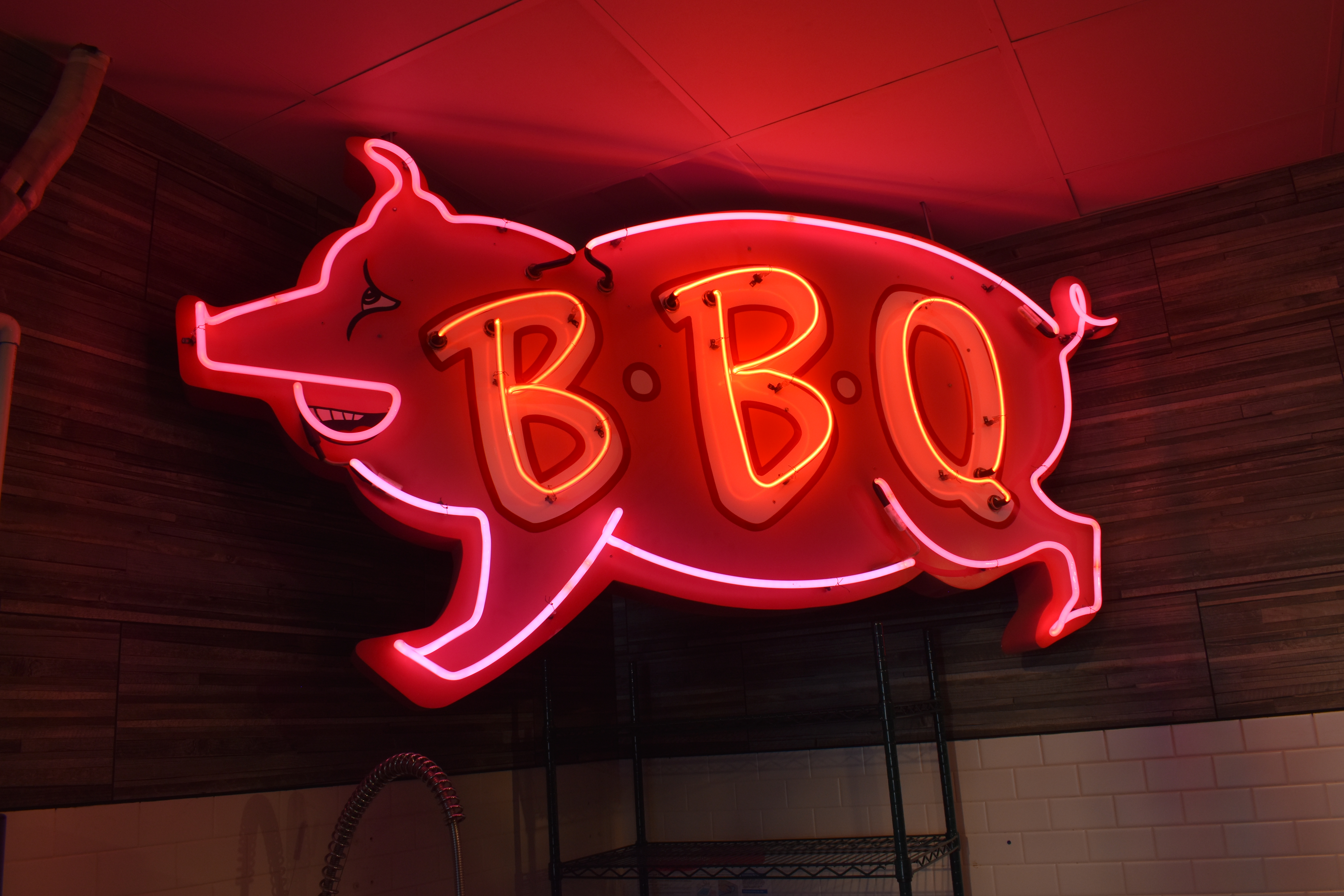 "Brisket is a BBQ staple, but it's also one of the hardest meats to cook correctly," said Brisket Love BBQ pitmaster Enrique Salvador. "We have perfected our method so that brisket is the star of the show. Providing quality meats and ingredients is our obsession and we intend for guests to taste the love we put into each and every bite." The menu features classic sandwiches, pitmaster sandwiches, smoked meat plates, brisket tacos, sides and slushees.
Signature menu items include Classic Q Sandwiches, served with a side of house BBQ sauce, pickles, and sliced onion, including the Brisket Sandwich– served chopped, chopped in a spicy sauce, or sliced. Pitmaster Sandwiches offer a unique spin on the classics, including the BBQ Brisket Banh Mi – chopped brisket, pickled slaw, spicy BBQ mayo, cilantro, served on a Hoagie roll; Q Turkey Club – smoked turkey, thick cut bacon, white BBQ sauce, lettuce, and tomato, served on a Martins potato roll; The Monster– chopped brisket, pulled pork, jalapeno cheddar sausage, horseradish coleslaw, house BBQ sauce, crispy onion straws, served on a Martins potato roll.
Sides include Q Pasta Salad, Baked Potato Salad, Three Cheese Mac, Chips and Queso, Miss Vickie's Kettle Chips and Loaded Mac N Cheese. Homemade slushees prepared with pure cane sugar will also be available with flavors including Cola, Cherry, Lemon and Blue Raz.
"Enrique's knowledge and passion for barbecue is what makes him the perfect partner for filling this niche at Legacy Hall," said Kulsoom Klavon, VP of Curation at Food Hall Co. She continues, "By offering barbecue within the hall and the focus on sandwiches, we think our customers will find the concept extremely approachable for both lunch and dinner."
---
Tork is now expanding the Tork Xpressnap® napkin dispenser line into a new segment of the food service industry, with the launch of Tork Xpressnap Fit. The new napkin system is the brand's most compact yet and aims to help operators of independent and small chain restaurants make the most of limited resources.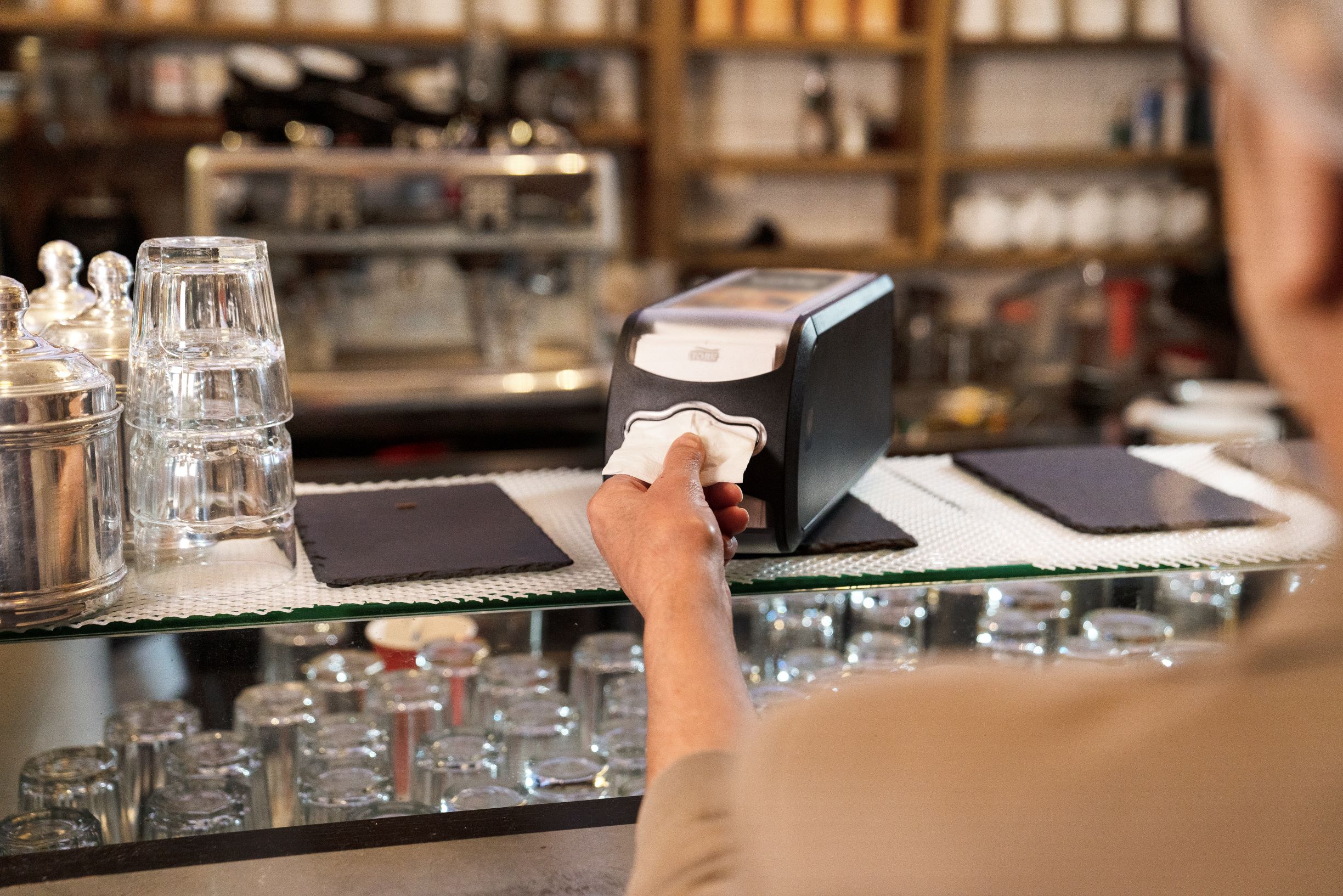 With a modern look, designed to perfectly fit small spaces in quick service and fast casual restaurants, the napkin system saves restaurant operators both time and space. The Tork system, which will compete against commonly used traditional products such as tall fold napkins, cuts unused napkins thrown away by more than 50 percent.*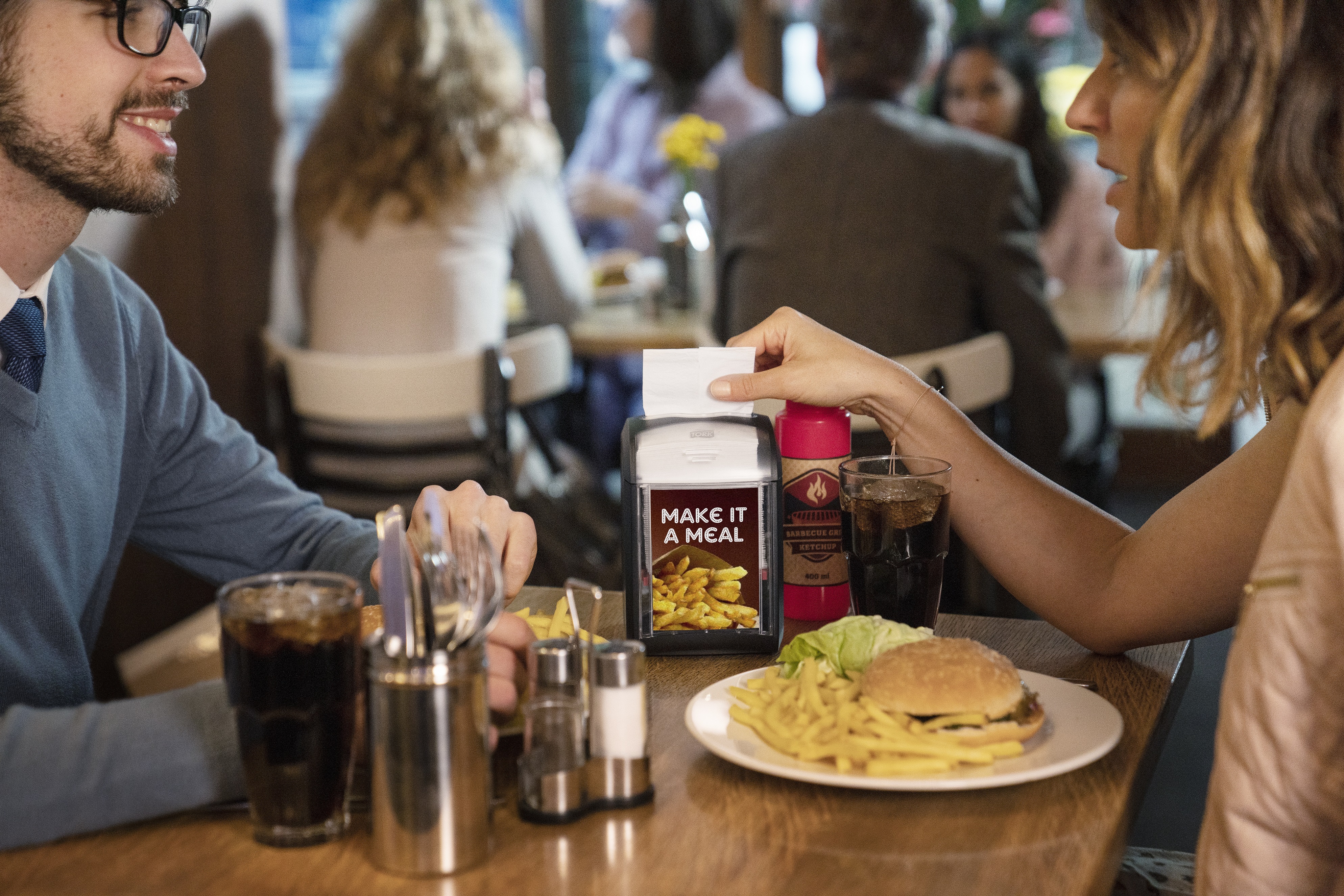 Benedicte De Croon, Product Management Director Tabletop and Napkins, at Tork said: "We know what a day in our customers' lives looks like and how time and space are limited. Our aim with Tork Xpressnap Fit is to reduce obstacles for busy operators and help them improve their workflow so they can stay focused on guests. By reducing waste and napkin use at the same time as saving staff's time this is a win-win situation for restaurateurs, guests and the environment".
Tork Xpressnap Fit has the same core benefits as Tork Xpressnap such as one-at-a-time napkin dispensing and an enclosed dispenser, which enhances the guest experience when guests only touch the napkins they will use. Adding to this, the new system has a smaller footprint and was developed to better work in fast casual restaurants with limited table and counter space. In a busy restaurant, timing and efficiency is everything. Therefore, operators need all the details need to work together to avoid unnecessary interruptions. The Tork Xpressnap Fit napkin dispenser system creates less waste and needs to be refilled less often than traditional napkin dispensers which makes it possible for operators to serve 2x as many guests between refills.*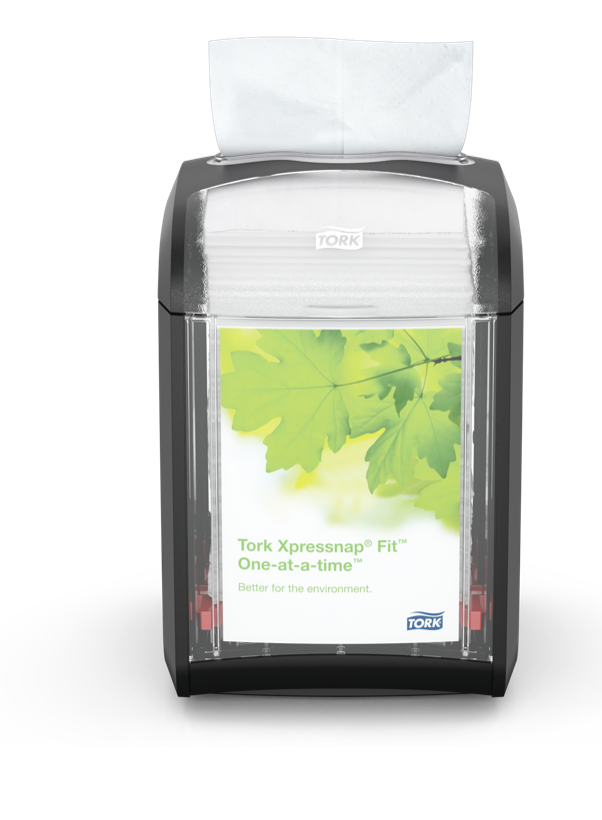 As the rest of the Xpressnap family, Tork Xpressnap Fit has a customizable advertising panel – AD-a-Glance® – for operators to be creative and communicate with customers. Through the digital DIY marketing tool from Tork, operators can create and share their marketing message instantly on social media or print and display it in the dispenser's built in AD-a-Glance panels.