MRM Franchise Feed: Wing Zone Revitalization and Real Food BK
26 Min Read
MRM's Franchise Feed features news on the restaurant franchise and MUFSO landscape.
Wing Zone Refresh
Wing Zone is getting a new look, top photo. Eight months after the acquisition by Capriotti's, Wing Zone is rolling out a brand refresh which features technology upgrades, a revamped menu, an energized restaurant design and experience, a new logo and other assets designed to further position the brand as one of the undisputed leaders in the chicken wing category.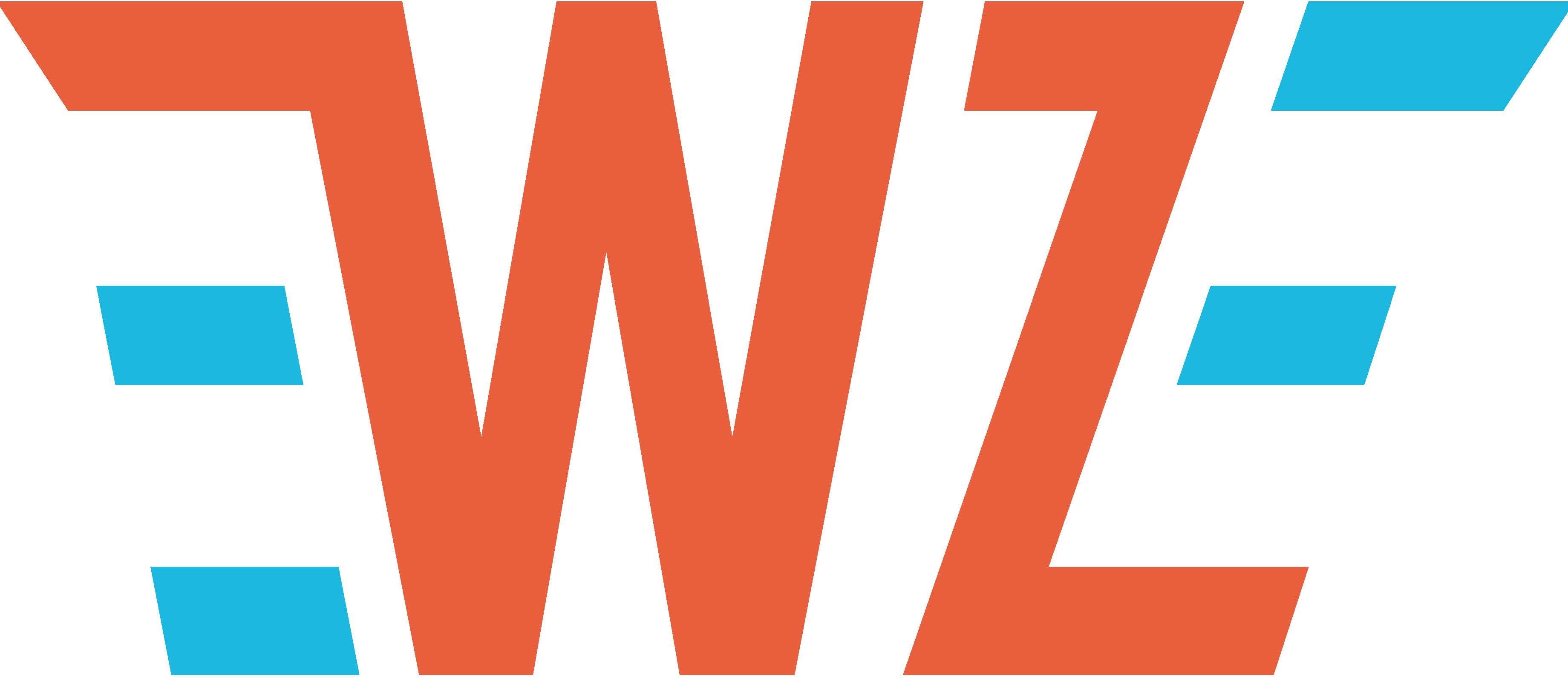 "We have been given an incredible opportunity this year to reflect and evaluate what has made Wing Zone one of the most popular wing concepts over the last three decades and it's evident by our nationwide expansion and growing customer base that we offer tremendous value from a business and customer perspective," said David Bloom, Chief Development and Operating Officer for Capriotti's and Wing Zone. "We owed this rebrand to our fan-base of customers, franchisees and budding investors to experience our brand in an optimized and energized way."
In order to commit to an effective rollout system-wide, Wing Zone will introduce the new brand at five corporate locations in Las Vegas before implementing at other locations across the country. Along with the technology focus, the brand developed a new logo and restaurant design that will help communicate the brand's mission and values in a more vibrant and energetic yet approachable way.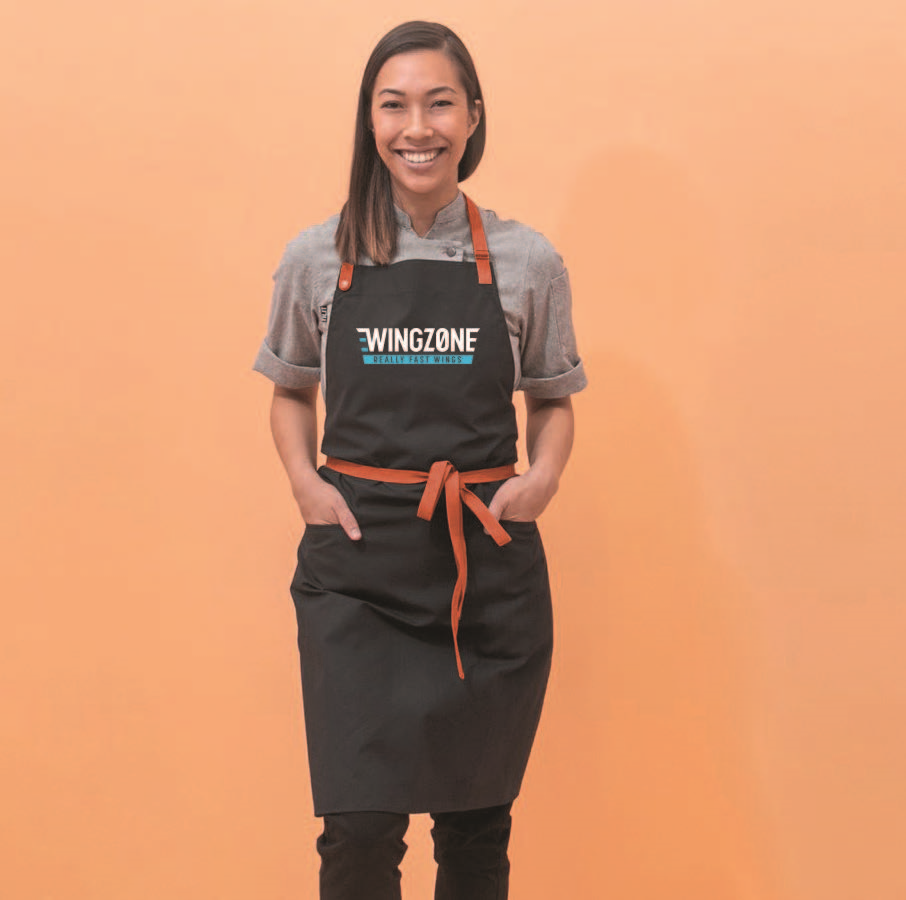 "After an immense amount of research into understanding exactly what our customers want, we are thrilled to launch the new Wing Zone concept that will meet those expectations head-on," added Bloom. "The wing category has traditionally been all about the sports fan but we believe it is so much more than that and are confident our new look and feel will speak to a broader audience – propelling us to even greater heights as a result."
Ike's Loves Bangin' Buns
Ike's Love & Sandwiches made a strategic investment in Los Angeles phenomenon Bangin' Buns with plans to expand the young concept across Southern California and bring the brand to new markets.
The team at Ike's Love & Sandwiches, led by CEO Michael Goldberg, Founder Ike Shehadeh, CMO Renae Scott and VP of Development Adam Rinella, will be taking over development, operations, and marketing for all future Bangin' Buns locations. The team will leverage Ike's Love & Sandwiches' strengths and experience to systemize operations, expand digital marketing, leverage buying power and share resources to grow the brand. The team currently operates over 80 Ike's Love & Sandwiches locations across the United States. Ike's Love & Sandwiches is ranked #12 on Fast Casual's Movers and Shakers 2021 list. Ike's locations have industry-leading average unit volumes, which have only gotten stronger since the company overhauled its marketing technology stack, including an upgraded loyalty program, a new website and easier online ordering. This strategic investment in Bangin' Buns is the first of its kind for the company, which is looking to create a restaurant accelerator with a portfolio of brands that complement each other.
Bangin' Buns launched in 2018 when a tight-knit group of friends in the San Fernando Valley, Nick Nshanyan, Gary Shahbazyan, Sam Manvelyan, and Arman Grigoryan, started cooking Nashville Hot Chicken in each other's homes. Bangin' Buns has three locations in Southern California: North Hollywood, South Central including the soon to be opened, Artesia.
"We think this strategic partnership is a great way to leverage the strength of the Ike's brand and build our restaurant portfolio" said Michael Goldberg, CEO of Ike's Love & Sandwiches. "Both Ike's and Bangin Buns have unique flavorful products unlike anything available in the market today." Goldberg added, "Our Ike's team has successfully opened over 20 new Ike's restaurants with record setting average unit volumes over the last two years. We have the proven blueprint to grow both businesses, reach new customers and build a nationally-recognized brands".
Ike Shehadeh, Founder of Ike's Love & Sandwiches added, "I met the guys who created the Bangin Buns brand a year ago and realized we had the same appreciation for menu innovation and a respect for maintaining a fun and irreverent culture in our brands. It was a natural fit to bring Bangin Buns into the Ike's family."
Goldberg has plans to add 15 new locations for Bangin' Buns by the end of 2022. Initially, he will be focusing Bangin Buns growth efforts in Ike's strongest markets, including Northern California, Southern California and Arizona. The group plans to grow both Ike's and Bangin' Buns through franchising starting in 2023.
Ike's appointed industry veteran Adam Rinella as Vice President of Development to help the booming fast casual brand reach even more markets. Rinella is skilled in bringing restaurant ideas into reality. Rinella was previously with the popular multi-unit brand Burger Lounge, where he secured sites, drove real estate deals and led the design process and creation of architectural and engineering plans. Most recently, Rinella was SVP of Development at SBE Hospitality, where he worked to indentify new store sites for numerous brands, oversaw construction and facilities for the entire company, and set aggressive budgets that resulted in overall costs reduced by 20%.
"The future of Ike's is invigorating. Everyone wants to get their hands on a mouthwatering Ike's sandwich, so it's our job to open stores in as many strong areas as we can," said Rinella. "It's an honor to be a part of an exciting new chapter for the Ike's brand as VP of Development."
As a Southern California resident, Rinella will spearhead Ike's rapid growth through development, real estate, and facility implementation across all of the brand's current markets: California, Arizona, Nevada and Texas.
"With Adam's industry experience, he is the ideal leader and visionary to make our rapidly expanding business an even more well-oiled machine," said Michael Goldberg, CEO Ike's Love & Sandwiches.
Habit Signs Franchise Development Deal
Southern California-based The Habit Burger Grill signed a Franchise Area Development Agreement with experienced entrepreneur Stan Singh. Singh has purchased five restaurants and will open an additional eight new locations in South Riverside County, California.
Singh has a track record in restaurant operations and ownership with more than 25 restaurants in Southern California.
"With The Habit Burger Grill, I saw the opportunity to invest in a brand that offers the whole package, from impeccable operating systems, industry-leading technology, made-to-order delicious food, and the Brand's commitment to genuine hospitality and restaurants designed to create a distinctive and inviting atmosphere," said Singh, whose restaurant career began in the kitchen of fellow Yum! Brands restaurant, KFC. "I'm proud to be a part of an innovative concept like The Habit Burger Grill. The Brand's AUV, proven business model and comprehensive franchisee training are undeniable reasons to grow The Habit in Riverside."
"Stan's proven experience in restaurant operations and his understanding of the local community, combined with The Habit's technological and operational strengths, have us poised for rapid growth in South Riverside County," said Russ Bendel, CEO of The Habit Burger Grill. "The momentum our Brand has generated over the last year is a testament to what we can accomplish as we optimize our business model and franchisee support system. We are thrilled to see it come to fruition through our partnership with Stan."
In addition to this Franchise Area Development Agreement, the 300-restaurant brand recently announced the additional markets it is prioritizing for future franchise growth. It is advancing its U.S. growth plans with targets set for several Southeastern and East Coast markets.
Prospective franchise owners looking to be a part of the growing The Habit Burger Grill franchise should possess an entrepreneurial spirit and enthusiasm for the brand, proven business experience with success in restaurant operations, have the dedicated resources and infrastructure to operate restaurants, as well as the ability to source real estate and construction. Candidates should also have access to enough liquid capital for the development of multiple restaurants in a large territory and ideally live and work in the market they wish to develop.
Real Food at BK
Burger King permanently banned 120 artificial ingredients and counting from its food menu nationwide.
"We know our guests' expectations are changing, and they want to make choices they can feel good about," said Ellie Doty, Chief Marketing Officer, Burger King North America. "By banning these 120 ingredients from our food, we're offering guests an easy choice – delicious food made with quality ingredients. We're confident that our ongoing commitment to real food will not only provide guests with the food they're looking for, but also set a standard for the industry overall."
The brand invited celebs to get real with us by having them hand-select food from our Real menu to create meals that are worthy of their real names – Keep It Real Meals.
The Cornell Haynes Jr Meal aka NELLY – the classic flame-grilled Whopper® topped with cheese, lettuce, tomatoes, onions, mayo & ketchup, small fries and a small Sprite. So hot in here…
The Larissa Machado Meal aka Anitta – the Impossible™ Whopper with lettuce, tomato, pickles, ketchup and mustard, small fries and a small Sprite. It's just what I like…
The Chase Hudson Meal aka LILHUDDY – a hand-breaded Spicy Ch'King™ with cheese, 4 piece mozzarella sticks and a 16oz chocolate shake. That's my missing piece…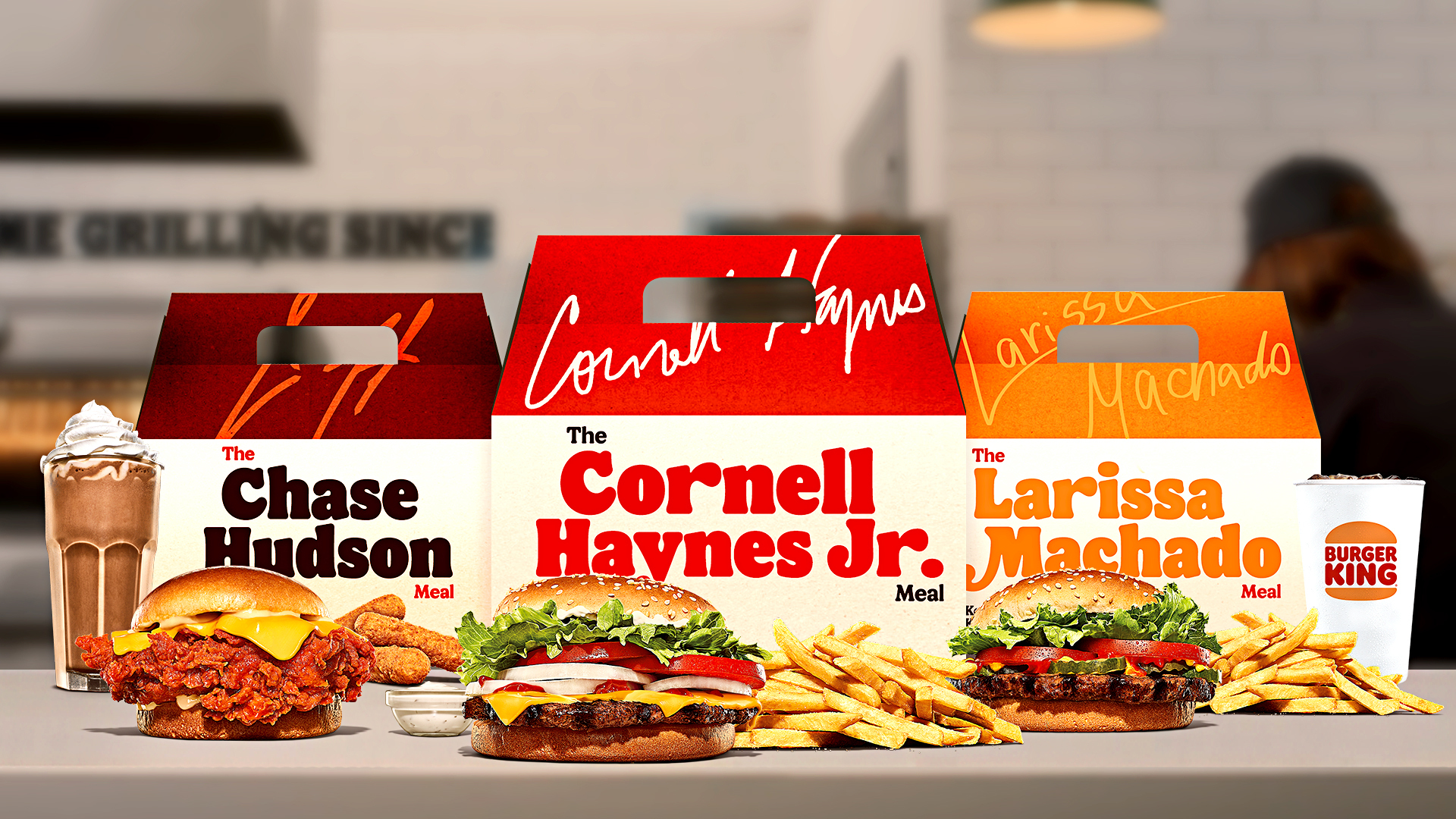 Guests can start having it their way, the real way, on Sunday, Sept. 12 when Keep It Real Meals will be available at participating BK restaurants nationwide.
Mad for Teriyaki Madness
Teriyaki Madness, the Denver-based purveyor of Seattle-style teriyaki bowls, signed 51 new franchise deals so far in 2021, grew revenue 15.6 percent from Q1 to Q2 and Same Store Sales (SSS) 14.38 percent over the same period.
And just to cap it all off, the brand planted its teriyaki-shaped flag in Canada with two back to back openings — Lethbridge, Alberta is now the proud home to the first shop in the Great White North, followed in quick succession by the shop in Regina, Saskatchewan.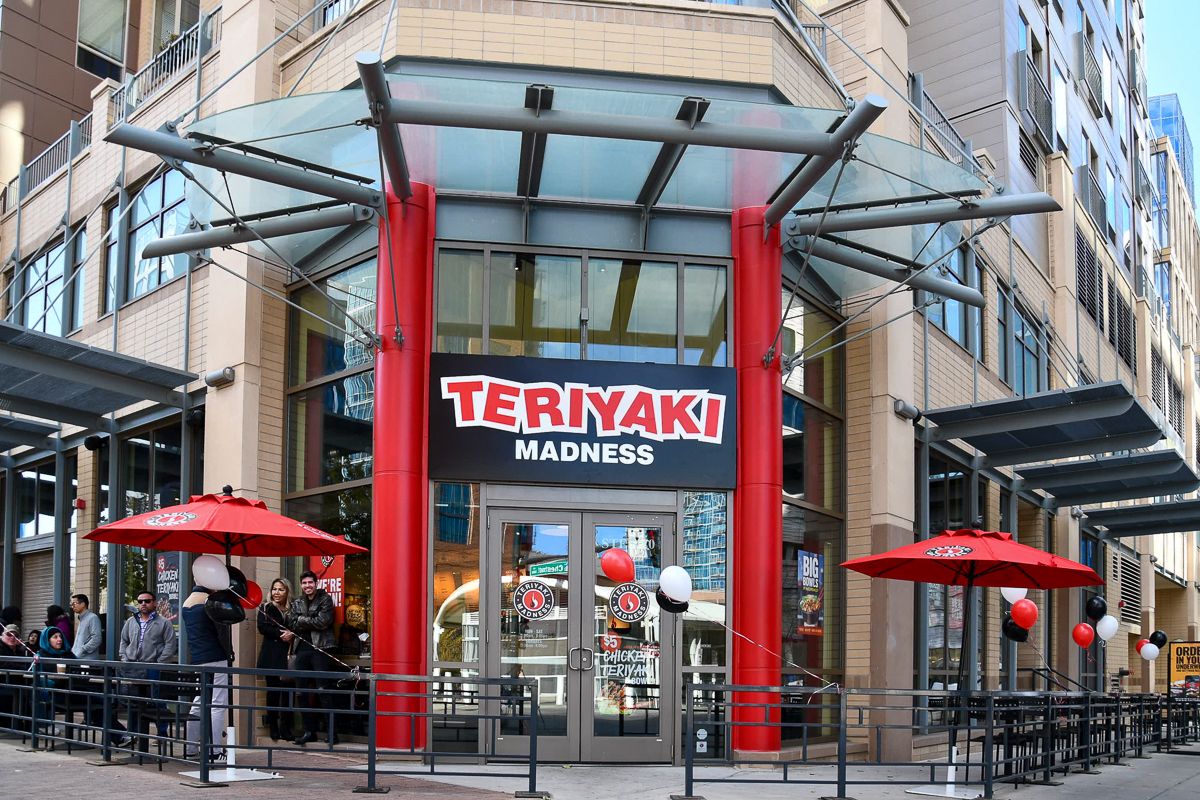 "We knew that we had a lot of momentum going into this year as well as a lot of pent-up demand from franchisees," said Michael Haith, TMAD's CEO. "But it really feels like we're running on all cylinders in terms of sensational revenue, sales and franchise development. We couldn't be prouder of all the hard work our franchisees have put in to make this happen."
In Q2, the brand signed 24 new deals, including three deals with existing franchisees. To put that number in perspective, in 2020 the brand signed 34 new deals total, itself an achievement because COVID-19 created a tough environment for restaurants. While other brands shrank, Teriyaki Madness just kept growing.
By the end of this year, Teriyaki Madness will have added another 45–50 open shops throughout North America and another 50 new franchisees to its system. 2022 is already shaping up to add another 50%-plus growth to a rapidly expanding success story.
And while the brand already had two locations in Mexico, TMAD also opened two locations in Canada, a proud achievement for its franchise.
"I feel privileged to bring the Teriyaki torch to Canada," said Kunal Thakur, who opened his shop in July. "This location represents a milestone for the brand, and I cannot wait to open other locations here as well."
Hot for Dave's Hot Chicken
Dave's Hot Chicken inked a franchise agreement with Nick and Nicole Smith and Jordan Washburn to open 12 locations in Charlotte, North Carolina.
"Nick is an established restaurant operator with an impressive portfolio within the franchising space," said Bill Phelps, CEO of Dave's Hot Chicken. "I am excited to bring him aboard Dave's and grow our presence throughout the Charlotte area."
The Dave's Hot Chicken model works well in a variety of floor plans. The team is seeking 2,000 to 2,500 square feet endcaps and freestanding locations, with drive-thru infrastructure a plus.
"The energy behind Dave's Hot Chicken right now is contagious and, of course, the food has earned a cult-like following across the country, but those weren't the only reasons I wanted to introduce the brand to the Charlotte community," said Smith. "The franchisee community behind the brand is so dedicated and passionate, and that was something we definitely wanted to be a part of. My experience with high-profile brands like Jersey Mike's has prepared me and my team well for this new endeavor."
Smith brings a wealth of knowledge and multi-unit expertise to Charlotte and the surrounding areas. Prior to joining the brand, he owned and operated several prosperous franchises including Jersey Mike's, Moe's, Mama Fu's Asian House and Monkey Joe's.
"With the addition of Nick's signed agreement to grow Dave's Hot Chicken in Charlotte, we're continuing to build momentum for the brand across throughout the southeastern United States.," said Shannon Swenson, VP of Franchise Development at Dave's Hot Chicken. "Nick's vast experience in the franchising industry makes him the perfect candidate to bring this concept to Charlotte."
The fast-casual brand has its sights set on growing throughout the United States and currently has more than 400 units committed since announcing the franchise initiative in 2019.
Bad Ass Coffee Continues Growth Plan
Bad Ass Coffee of Hawaii continues to deliver on its aggressive franchise growth plan with today's announcement of four new franchise partners who will open 10 new Bad Ass Coffee of Hawaii cafes near Dallas, Texas; Alexandria, Va., Orange County, Calif. and Rochester, Minn.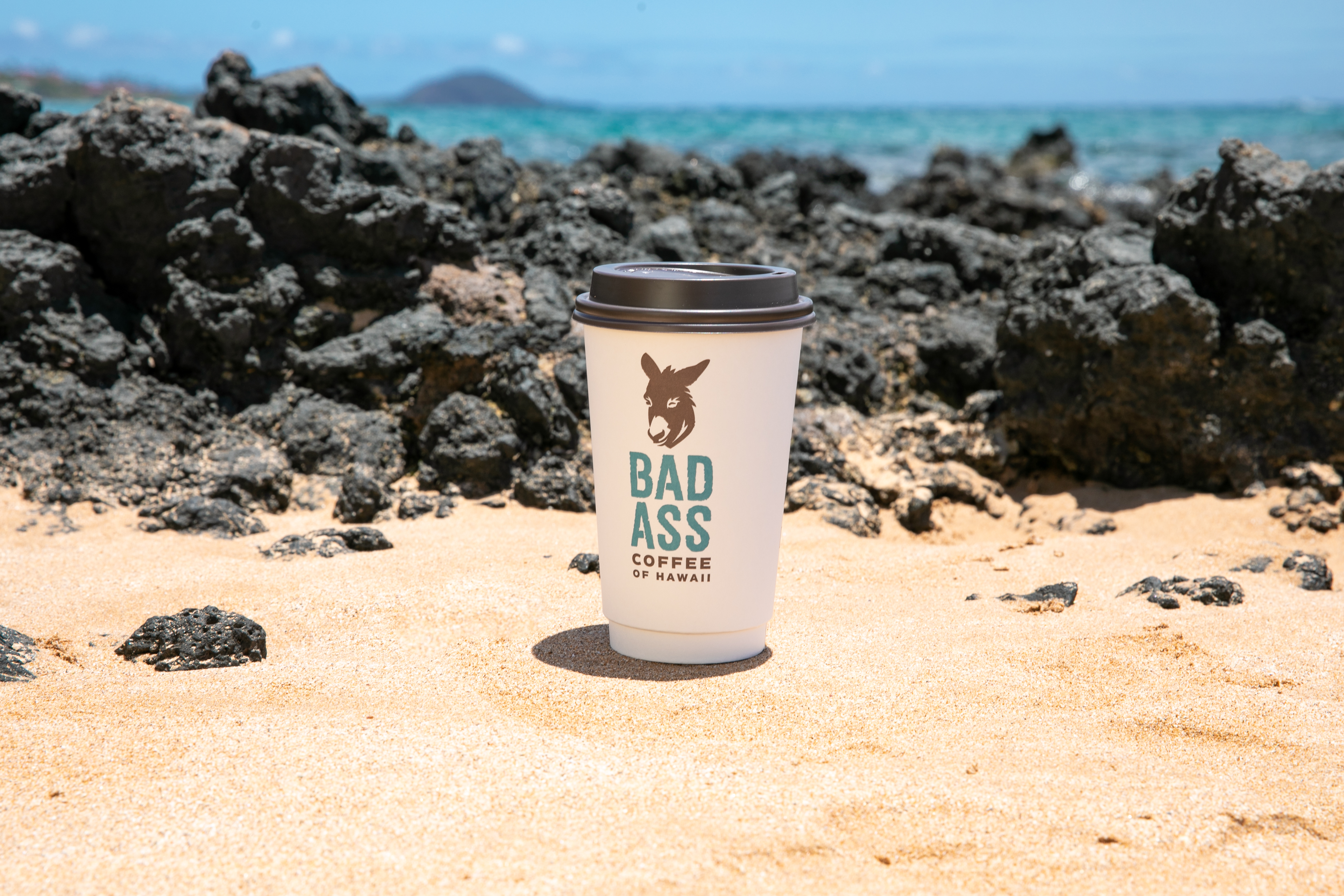 All four franchisees are currently seeking or finalizing initial locations with projected store openings to begin as early as January 2022. The agreements signed for the Northern Virginia, Southern California and Rochester, Minn. locations are multi-unit, multi-year development agreements with Bad Ass Coffee of Hawaii.
The new franchise partners include:
North Dallas
Mahalo e Kope, LLC, was awarded the Dallas market and is currently exploring potential locations.
Northern Virginia
L2 Ohana Café, LLC, will open three locations in the Northern Virginia/DC area and have targeted the Alexandria, Va. area for its first café.
Inland Empire
Bica Borba, LLC, will expand the Bad Ass Coffee of Hawaii footprint in Orange County, Calif. by targeting sites in Chino, Riverside and Ontario.
Rochester
TTB Holdings, LLC, is beginning construction on their first location in Rochester, Minn. Two additional locations are planned.
"We're excited to welcome these new franchisees to our 'ohana (family) and know that they will all be amazing ambassadors of 'Aloha Spirit,'" said Scott Snyder, CEO of Bad Ass Coffee of Hawaii. "The addition of these new locations not only validates initial success with our national expansion strategy, but also demonstrates the brand's appeal and demand away from traditional destination locations."
All of the new franchisees cited Bad Ass Coffee of Hawaii's leadership team, rejuvenated brand, product quality, commitment to the community and the strong feeling of 'ohana as deciding factors in their decision to franchise.
"We were attracted to the vibe and energy of Bad Ass Coffee of Hawaii along with its true and honest team," said Richard Lee, who, along with Michelle Lee, will be operating in Northern Virginia. "Our decision to move forward with this investment was made after we experienced and understood firsthand from our interactions with the corporate team what the true meaning of 'ohana was all about."
Bad Ass Coffee of Hawaii's plans to open 150 new locations over the next 5 years. Franchises are available throughout the United States as the brand expands in various markets on the mainland.
Dickey's Plans Expansion
Dickey's Barbecue Pit signed a Master agreement with exclusive rights to grow its Africa presence by opening eight locations in Botswana over the span of a decade. The new locations will join Dickey's first Africa restaurant in Cairo, Egypt. Dickey's continues to expand its global footprint with additional locations open in Japan, Singapore, Philippines and United Arab Emirates. And has Master development agreements in place in Abu Dhabi, Australia, Brazil, Dubai, Pakistan, Myanmar, Taiwan and Georgia.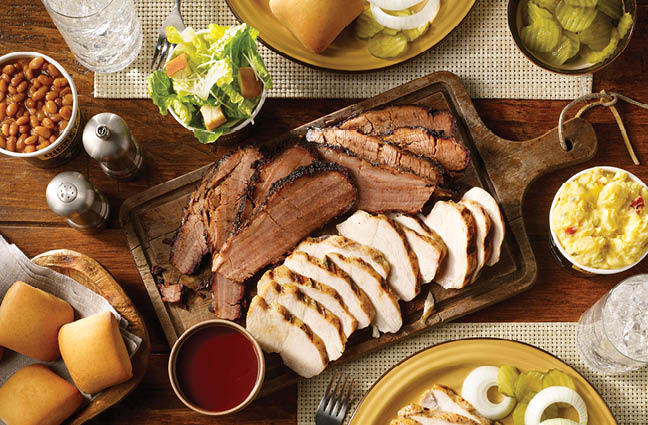 Located in the business district of Botswana's capital, Gaborone, Dickey's new 1,575-square-foot flagship location will offer dine-in seating for up to 60 guests, carryout and delivery. In addition to serving its traditional American menu, Botswana's first Dickey's will feature local favorites such as lamb shank.
"The owners/operators offer a firm understanding of the cultural and financial factors related to Botswana and Dickey's," said Jim Perkins, vice president of international development and support at Dickey's. "One of them gained personal experience with Dickey's a few years ago while visiting her husband who was studying at a university in Texas, which aided in driving this relationship forward during the pandemic. I could not be happier with their experience and energy – it is outstanding!"
The new owners/operators will travel to Dallas to attend Dickey's training program – Barbecue University.
Dickey's also signed a multi-unit area development agreement with Chaac Foods, LLC. CEO and President Luis Ibarguengoytia led the negotiations for Chaac Foods and signed the agreement this week to develop 48 Dickey's locations in five years. Ibarguengoytia, a veteran restaurant operator, has teamed with Gauge Capital to form Chaac Foods, which currently develops and operates Pizza Hut and Bojangles restaurants.
"We look forward to entering the barbecue category by joining forces with the world's fastest growing barbecue franchise," said Ibarguengoytia. We were drawn to Dickey's Barbecue Pit because of the flexibility offered with various operational formats, including traditional stand-alone stores, virtual locations and food trucks. We plan on opening several variations of Dickey's, particularly in the higher rent districts. The flexibility makes this deal an attractive opportunity when seeking to develop multiple locations during a dynamic time in the restaurant industry."
\"We see a lot of potential in the barbecue space and love the turn-key business model; it fits neatly in our business growth plans," Ibarguengoytia said.
"We're glad to have Chaac Foods join our family of brands," said Roland Dickey Jr., CEO of Dickey's Capital Group. "The immediate goal is to expand in the Northeast and introduce more fans to Dickey's Legit. Texas. Barbecue.™ Luis is an incredibly talented and experienced restaurant operator, so we're proud to welcome him into the Dickey's Franchise family as he introduces our slow-smoked meats and savory sides to barbecue lovers nationwide."
Krispy Kreme Grows Globally
"Sweet" dreams have become reality in Cairo, Egypt, as Krispy Kreme has opened the global doughnut brand's first location in the country with its franchise partner Americana Group.
Krispy Kreme's iconic Hot Light is now beaming in Cairo, signaling to guests that delicious, hot Original Glazed® doughnuts are available to enjoy fresh off the line. The Hot Light Theater shop, which can produce over 100 dozen doughnuts per hour, will be a destination for residents and visitors, while simultaneously serving as a production hub in Krispy Kreme's omni-channel strategy to distribute and deliver fresh doughnuts daily to customers via multiple points of access.
"The world continues to crave Krispy Kreme, and we continue expanding in a disciplined manner to feed and fuel that craving, growing our business and enhancing lives through the joy that is Krispy Kreme," said Mike Tattersfield, CEO of Krispy Kreme. "We're thrilled to serve awesome, fresh doughnuts in Egypt with Americana, our valued franchise partner in the region."
Americana, an independently owned and operated franchise partner of Krispy Kreme, currently operates more than 200 Krispy Kremeshops in five countries, including UAE, KSA, and Kuwait, and has partnered with Krispy Kreme to delight customers since 2007.
With the shop's opening on August 19 in New Cairo's Arabella Plaza, Egypt became the 31st country where fans can enjoy Krispy Kreme doughnuts.
"The joy and love shown for Krispy Kreme by people in Cairo has been truly overwhelming. Our team in Cairo is committed to serving the freshest and tastiest doughnuts on the planet to the millions of Krispy Kreme lovers there. We will continue to open more new outlets as part of our expansion plans in Egypt, bringing Krispy Kreme's sweet treats to many more happy customers in the coming months," said Amarpal Sandhu, CEO of Americana Restaurants, an independently owned and operated franchise partner of Krispy Kreme.
"We continue to invest in our global business – driving growth in our existing markets and expanding selectively where we see the kind of great opportunities that we do in Egypt. While we are still in the early days, we already see the benefits of this investment in expanding our omni-channel model as our international business continues to drive strong performance," added Tattersfield.
Dog Haus Plots Expansion
Dog Haus is preparing for monumental nationwide expansion as four current franchisees – Manish Patel, Andi and Damon Ott, Nathan Johnson, and Faizan Khan – have signed area development agreements to grow their portfolio with the brand in their existing markets – Los Angeles, Phoenix, Bay Area and Washington DC, respectively.
Additionally, Frank Zeolla, who currently operates a Dog Haus location in Austin, signed on to introduce the gourmet hot dog, sausage and burger concept to College Station, Texas. The five deals will result in a total of eight new locations, all of which are expected to open in 2022.
"These deals are a direct testament to Dog Haus' success nationwide and the support we provide to our franchisees," said Dog Haus Partner Quasim Riaz. "These operators' restaurants have gained loyal fans that can't get enough of our gourmet hot dogs, sausages, burgers and one-of-a-kind creations, so they want to capitalize on a new revenue opportunity and expand Dog Haus' presence in new and existing markets. The bulk of our growth right now is coming from franchisees who are already in our system because we're a well-established brand that quickly evolves to stay well ahead of industry trends. As a significant number of our franchisees have chosen to sign on as multi-unit operators, there's no doubt that Dog Haus is poised for incredible growth."
The brand also signed an area development agreement with Franchisees Karen and Jon Riddle to open five Dog Haus locations throughout the greater Louisville and Southern Indiana areas. The expansion will begin in 2022 with one additional location being built each year for the next five years.
The new Dog Haus locations will be owned and operated by the husband-and-wife duo, who own Derby City Chicks, LLC in Floyds Knobs, Indiana and opened Chicken Salad Chick's first Indiana restaurant in June 2020.
"We are excited to have Karen and Jon join the Dog Haus family," said Dog Haus Director of Franchise Development Erik Hartung. "Partnering with veteran franchisees that have experience with franchising in the local area is a huge advantage to our brand and allows us to reach our full potential throughout the community. While it may be a point of contention on which state loves their basketball team more, we know that everyone in the Kentucky and Indiana area will have the same level of obsession for Dog Haus!"
Taffer's Tavern in Boston
Taffer's Tavern announced its first Boston area restaurant is headed to Arsenal Yards, the thriving new neighborhood located along the Charles River in Watertown, Massachusetts, just miles from the heart of Boston. The Arsenal Yards team selected Taffer's Tavern to complement its curated dining experiences, boutique shops, entertainment offerings, 300 contemporary residences, state of the art life science space, 146-room hotel, and more.
"We are very excited to welcome Taffer's Tavern to our unique lineup of restaurant, retail and entertainment offerings here at Arsenal Yards," said Gary Robinson, Vice President, Leasing at Wilder, developer of Arsenal Yards. "It is one of many new additions to the Arsenal Yards neighborhood, and we know our local community will love Jon Taffer's vision for bringing a top quality experience to casual dining. This opening will help us further our goal of creating one-of-a-kind experiences for our residents, visitors and guests."
This marks the first of several Taffer's Tavern restaurants operated by Marc Magerman and Peter Weber of 8G Hospitality Associates, LLC.
"We had our sights set on Arsenal Yards from the beginning," said Magerman. "We were attracted to the unique history and metamorphosis of Watertown; it is such a desirable area for young professionals and families. Now, Taffer's Tavern will become an essential part of the fabric of this vibrant community, front and center on Arsenal Street welcoming people to the neighborhood."
Taffer's Tavern will be joining Arsenal Yards' current lineup of restaurants including Jason Santos' Buttermilk & Bourbon, Tori Jiro, Condesa Restaurante & Tequila bar and many more. Taffer's Tavern also leads onto the new Bond Square, the development's latest outdoor pedestrian space, which will be filled with bustling restaurant patios, shops and entertainment throughout.
"I designed Taffer's Tavern with inspiration from the quintessential neighborhood pub, it combines the best in tavern ambiance with the latest in restaurant technology," said Jon Taffer. "With Boston's rich history and appreciation for taverns, I know visitors and locals alike will feel right at home in our latest location at Arsenal Yards."
JINYA Ramen in Indianapolis
JINYA Ramen Bar is set to bring its bowls to the Hoosier State.
The Japanese ramen restaurant announced signed an area development agreement with accomplished franchisee Jason Lam to open two JINYA restaurants in Indianapolis in February 2022.
Lam joins JINYA with 15 years of experience in the restaurant industry and currently owns and operates three different concepts.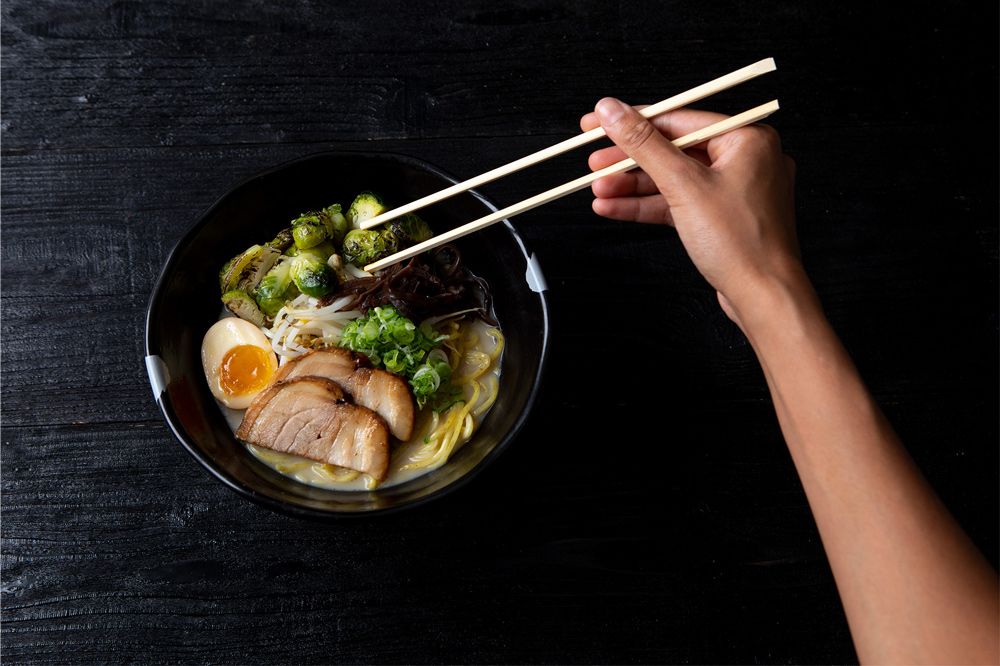 "We can't wait to expand into the state of Indiana," said JINYA Ramen Bar Founder and CEO Tomo Takahashi. "And we're proud to partner with Jason and welcome him to the JINYA family as our newest franchisee. With Jason's experience operating another Japanese restaurant, we believe he's the perfect fit to bring JINYA's authentic ramen experience to the bustling city of Indianapolis."
While visiting family, Lam dined at one of JINYA's restaurants and was immediately attracted to the concept. He knew then that he wanted to bring JINYA's rich broth in perfect balance with handmade noodles back to his home state.
"We're excited to introduce JINYA's contemporary Japanese dining to the Indianapolis community," Lam said. "There is nothing like JINYA in the area, so we are certain it will become a huge hit. We're opening our first location in the popular Fishers District, so we hope that eating delicious ramen soon becomes an everyday ritual for Indy locals and visitors alike."
WOWorks Brands Go to College
The WOWorks family of restaurant brands Saladworks, Frutta Bowls, Garbanzo Mediterranean Fresh and The Simple Greek, are quickly expanding nationwide on university and college campuses. The brands currently have a presence on nearly 20 campuses across the country, including restaurants at the University of Notre Dame, Vanderbilt University and Auburn University, with several more debuts set for later this year.
Saladworks currently has a new restaurant planned for campus at University of Nebraska and Garbanzo Mediterranean Fresh will debut at Binghamton University and University of California-Irvine by September. For Garbanzo, non-traditional locations on college and university campuses account for 45 percent of the brand's restaurants.
"As students are back on campus this fall, we are excited about the significant amount of presence and growth in the higher education space for our brands. We are seeing that our better-for-you, small footprint concepts that cross multiple dayparts are resonating with students and employees," said Eric Lavinder, Chief Development Officer for WOWorks. "We are confident the momentum will continue to increase for this avenue of our business."
WOWorks family of restaurant brands includes, Saladworks, Garbanzo Mediterranean Fresh, a leading fast-casual Mediterranean restaurant brand, The Simple Greek, a franchise of fast-casual Greek restaurants, and Frutta Bowls, a unique fast-casual concept serving a variety of superfood bowls, fresh fruit smoothies and more.
Slim Chickens Continues Expansion
Slim Chickens continued expansion in Oklahoma, with its newest opening at 6731 Northwest Cash Rd. in Lawton on September 7.
Being from Arkansas, HnB Chicken President and CEO Colt Harmon has been around the Slim Chickens brand since the beginning. This will be Harmon's second Slim Chickens location, but his first opening. He took over ownership of his first Slim Chickens in Somerset, KY before taking on the five-unit agreement. Their next opening is set for Muskogee, Oklahoma by early 2022. HnB develops other retail and restaurant brands, including Mobil truck stops.
"Lawton was the perfect location to open our first store," said Harmon. "We love the rich history and community focus throughout Lawton and look forward to offering our delicious, Southern-inspired chicken and sides for residents."
The new Slim Chickens location in Lawton will also make a positive economic impact by creating an anticipated 100+ jobs in the community.
The Lawton opening is one piece in Slim Chickens' larger growth story. Since its founding in 2003, the brand has celebrated over 125 openings in 22 states, with an overall goal of opening 600 restaurants by 2025. In Oklahoma alone, the brand has already grown tremendously to nine locations.
"Our freshly made southern dishes and homemade recipes create loyal guests who feel good about the food they're eating and we're proud to be able to grow our loyal fan base into the Lawton market," said Slim Chickens Chief Operating Officer Sam Rothschild.
Press Waffle in Little Rock
Press Waffle Co. brings its family-owned restaurant to the SoMa district in the heart of Little Rock.
The new location opened its doors on Friday, September 3. "We are so excited to bring this concept to Little Rock" says Rosemary Compton, Co-Owner and Manager of the location. "Little Rock foodies will love the Insta-worthy waffle creations, and we look forward to serving the whole community morning, noon, and night." says Compton.
Press specializes in fully customizable authentic Belgian waffles, in both sweet and savory varieties. Customers can build their own waffle from a selection of toppings or can order one of the favorite combinations like "The House" with fresh strawberries, Nutella, cookie butter, and whipped cream or the bestselling Chicken and Waffles with crispy deep fried tenders, bacon crumble, and maple syrup.
The SoMa location will also feature beer and wine from all your favorite local breweries, gourmet milkshakes featuring SoMa neighbor Loblolly Creamery (www.loblollycreamery.com), and a full coffee and espresso bar using freshly roasted beans from Trailblazer Roasting Company.
Although the new location marks the 7th shop for Press Waffle Co., it is the first shop for local owners Rosemary Compton and Mary Busby Stramel, who are members of the extended family that founded the concept in Dallas just a few years ago. "I've known those boys since before they can remember, and we have just loved seeing them start and grow this company and are even more excited to partner with them in opening this shop." says Mary Busby Stramel.
"Rosemary and Mary are family, and this is a family business." said Press Co-Founder Bryan Lewis. "When the opportunity to partner with them arose, it was a no brainer. Little Rock is a wonderful city, and these two ladies know it better than anyone."
The new shop is Press' fourth franchised location and seventh overall.
Salata in Texas
Salata will celebrate the grand opening of its newest location in South Arlington on September 16. The 3,000 square-foot location will open at 4100 South Cooper St., Arlington, TX. The new Salata will offer online ordering with both pickup and delivery available for fans on the go, as well as dine-in and catering. The location will be the fifth Salata Pegasus Restaurant Group owns and operates in the Dallas-Fort Worth metroplex.
"We've had great success at our first Arlington location over the past four years and are excited to make Salata even more accessible to our South Arlington-area fans," says Mark Robbins, franchise owner of Pegasus RestaurantGroup. "Our new location will offer a healthy choice for fresh, customizable meal options, and satisfying portions to the South Arlington community."
The South Arlington Salata is the 83rd location open nationwide. It will be operated by Pegasus Restaurant Group. This is the fifth location for the franchise group owned by Mark Robbins.
Waters Edge Relocations
Waters Edge Wineries®, announced the sale and relocation of its Oklahoma City winery, which will re-open this fall in Moore, OK under the leadership of new franchise owners Mara and Mike English. Waters Edge Winery & Bistro of Moore will continue to provide an immersive experience rooted in traditional winemaking combined with the popular wine bar concept.
"We are so proud of the success achieved at our Oklahoma City location and are excited to see continued growth within the market in a new spot, with fresh new leadership," said Ken Lineberger, president and CEO of Waters Edge Wineries.
Loyal guests of the original Oklahoma City location, Mara and Mike have been wine club members since 2016 and visited the location nearly every weekend. Their passion for winemaking and love for the brand, as well as their entrepreneurial spirit, led to the decision to invest in the franchise themselves.
"When we first heard that the previous owner was going into retirement, my husband joked that I no longer would have a place to work as we spent several Sundays here catching up on administrative work for our other businesses while enjoying a glass or two of wine," said Mara. "However, quickly thereafter, we realized this was an opportunity to expand our business endeavors into an industry we are truly passionate about, and we cannot wait to grow this business within our community."
Mara brings previous hospitality experience to her newest endeavor, both from her time managing celebrity chef Bobby Flay's Mesa Grill in Manhattan, as well as opening other concepts across the Midwest. Currently, Mara and Mike own Ace Party Supplies & Showtime Concession as well as Abby Candles Fundraising.
Waters Edge Winery & Bistro of Moore will be located next to their existing businesses, just 11 miles outside of Oklahoma City. The interior will feature soaring 20-foot ceilings and an industrial wine shelf crafted from dark wood and concrete. The new location also will feature a spacious lawn that the team hopes to utilize for additional seating in the future.
Black Bear Named Official Family Diner
Black Bear Diner will be the Official Family Diner for high school athletic organizations in six U.S. states. The multi-year partnership, beginning in the 2021-2022 school year and extending through the 2023-2024 school year, deepens Black Bear Diner's commitment to the dozens of communities it serves – including young athletes and their families.
The designation of Official Family Diner allows for a branded presence at select state-sponsored high school athletic events at the sectional, regional and championship levels in Arizona, California, Idaho, Nevada, Oregon and Washington. Additionally, Black Bear Diner will be the presenting sponsor of a new, weekly promotion, designed to engage student athletes, their families and fans, and showcase excellence in teamwork. Dependent on the region, the series will be called "Teamwork Tuesday" or "Teamwork Thursday."
"We are so pleased to be supporting high school athletic programs in communities across multiple states that we already call home," said Anita Adams, CEO of Black Bear Diner. "As a company that is focused on family and bringing people together over a delicious, hearty meal at any time of the day, Black Bear Diner is proud to be the Official Family Diner for the next three school years."
All six participating state associations are represented by sports management company Playfly Sports. Those include Arizona Interscholastic Association (AIA), California Interscholastic Federation (CIF), Idaho High School Activities Association (IHSAA), Nevada Interscholastic Activities Association (NIAA), Oregon School Activities Association (OSAA), and Washington Interscholastic Activities Association (WIAA).
"We are honored to partner with Black Bear Diner, a California headquartered company that values our community as much as we do," said Brian Sandy, General Manager of CIF Sports Properties. "We look forward to having Black Bear Diner serve as a destination for the team gatherings, post-game meals, and championship celebrations for our athletes, teams and their families. We truly appreciate their support of education-based athletics."
Multiple Deals for Sweet Paris
Sweet Paris Creperie & Cafe is ready to bring its decadent, Parisian-inspired flavors and atmosphere to multiple new cities across America. The franchise announced it has signed agreements which will bring seven new restaurants to Dallas, Texas and Miami.
While Sweet Paris already has a strong footprint in Texas with 10 locations – eight in Houston, one in Austin, and one in San Antonio – Dallas will be a new hub for the brand. The Dallas multi-unit agreement for three locations was made with Ludovic (Ludo) Le Gall and Yi Wang, current Sweet Paris Strategic Partners for the Baybrook Mall location in Houston. Despite opening their first location right before the pandemic, the couple has experienced tremendous success with the brand, encouraging them to expand further and introduce the concept to a new market.
The four locations coming to Miami will be Sweet Paris' first in the state of Florida. Two of them will be corporate-owned while the other two are being developed in partnership with Ivette Escobar, who has served as the company's Chief Development Officer for nearly a decade, but will now relocate to the Sunshine State and become a multi-unit franchisee and Strategic Partner.
"We are so excited to transport guests in Dallas and Miami to our beautiful and delicious world of crêpes," said Allison Chavez, Co-Founder of Sweet Paris. "With our existing presence in Texas, Dallas will be a natural next city for expansion, and Miami will be the perfect market to begin growth in Florida with its diverse population and vibrant restaurant scene. We look forward to supporting our Strategic Partners in their entrepreneurial journeys and hope that this is only the beginning of a national revival of the art of eating crêpes."
To continue growing, Sweet Paris is seeking Strategic Partners, especially those with experience in the hospitality or food industry and who are excited by the brand's unique, first-to-market opportunity. Strategic Partners receive extensive training and support from the company's executive team, based in Houston, to bring their restaurants to life, including help with real estate selection, buildout, marketing, and more. The total investment range to open a Sweet Paris franchise is $753,000 – $990,600 with average unit volume per restaurant of more than 1.7 million.
Lee Fry Teams with A&W
After spending more than 30 years helping restaurant companies find sites and build locations in Chicago, local real estate developer Lee Fry Companies, Inc. is turning the tables and operating its own A&W Restaurants.
Lee Fry and his wife Karin, who is actively involved in the company's development process and operations, recently acquired the North Aurora A&W from a retiring franchisee. They also just closed on the purchase of a shuttered Burger King in Addison. Preliminary work on converting it to an A&W is underway. Located at 1012 N. Rohlwing Rd., it is expected to open before the end of the year.
Founded in 1919, A&W is America's oldest franchise restaurant chain and the only one solely owned by franchisees. There are more than 900 locations in the U.S. and Asia.
The Frys have plans for at least five restaurants. "Everybody we have dealt with, from bankers to city planners, has a memory about A&W. We like that it is a 100-year-old brand with a great reputation," Karin Fry said. "We also like that A&W is owned by franchisees. Too many chains make decisions that benefit shareholders, not franchise owners."
According to Lee Fry, the company has located and developed sites for Chipotle, Panera, McDonald's, Dunkin' Brands, Panda Express and others. It has built new restaurants, as well as managed remodels.
Lee Fry Companies' consultant Anthony DiMauro, who has a background in foodservice, is overseeing the restaurant operations. "We decided it was time to use our organization's experience and talent to own and operate our own restaurants," DiMauro said. "We picked A&W, for the most part, because the support it provides franchisees is far above what we have seen with other chains."
A&W CEO Kevin Bazner personally worked with Fry and DiMauro on their plans, including visiting Chicago to inspect potential sites. Bazner said the Midwest, including Chicago, is A&W's "sweet spot," since many of the brand's early locations were opened there. "Whenever we return to a community, there's tremendous excitement, which translates into sales," he said.
Bazner noted that A&W's highest performing location is between Chicago and Milwaukee. "We see opportunity to open a significant number of restaurants in the Chicago area over the next several years," he added. In addition to the North Aurora location, there is an A&W in Matteson which shares space with a Long John Silver's. A&W is now focused on developing single-brand and convenience store restaurants with drive-thrus.
Same-store sales for the first half of the year in the U.S. are up 19.6 percent over 2020, which was the brand's ninth straight year of comp-sales growth. Since being acquired by franchisees nearly 10 years ago, comp-sales are up more than 50 percent.
Chocolate Bash Expands
California-based Chocolate Bash has just landed its newest franchise location in Elk Grove, California.
Feda Faizi signed for the Elk Grove store in late August, making it the very first Chocolate Bash unit to spread to Northern California. "Our growth has been steady since we first launched the franchise opportunity in 2019," stated Founder Rasha Albasha. "We love seeing the demand for our delicious desserts and have proven that our model can flex to the times we're living in."
The gourmet chocolatier boasts local fame in its hometown of Newport Beach, where it was founded in 2016. The Newport Beach location was sold as a franchise in May. Chocolate Bash currently has four operational locations, including the one in Newport Beach, which can be found in Los Angeles, Tustin, and Claremont. Two additional franchise locations are in San Diego and Glendale.
"Making our way to NorCal is a huge victory. Steadily moving up through the state allows us to build brand awareness and recognition at a healthy pace," stated Albasha. "Our momentum is picking up in 2021 and I'm confident that more deals are to come before the year is over."
Chocolate Bash delivers an ever-attractive QSR model to its franchise partners, proving both flexible, affordable, and relevant in today's market. The brand serves a variety of sweet desserts and drinks, all underscored by authentic recipes from overseas. "Chocolate Bash is a cravable destination," stated Albasha. "We see little direct competition with the level of quality we are serving and the variety here."
Chocolate Bash is seeking new franchise partners to join their network.