MRM Franchise Feed: White Castle's 25-Year Club and Cheddar Weather
25 Min Read
MRM Franchise Feed contains the latest news in restaurant franchising.
White Castle Salutes Long-Term Employees
White Castle, the creator of the beloved Sliders sold at eponymous restaurants and in grocery aisles nationwide, has been celebrating its 100th birthday throughout 2021. The family-owned business has thrown star-studded virtual parties and showered customers with giveaways galore. This month, White Castle shines a light on the people powering the "Crave" — its team members — by continuing a time-honored tradition.
On Sept. 23, White Castle added 68 team members to its 25-Year Club, an honor reserved for those who have worked for White Castle for 25 years.
"The 25-Year Club ceremony is one of our most special and proud traditions," said Lisa Ingram, president and CEO of White Castle. "On behalf of our family of 10,000, I congratulate and thank each of our inductees for their tireless work and invaluable contributions to White Castle."
White Castle founder, Billy Ingram, began with just four team members in March of 1921. Today, with his great-granddaughter Lisa at the helm, the national restaurant and consumer-packaged goods business has a workforce of 10,000. These team members work in restaurants, retail manufacturing plants, regional restaurant operations and the Columbus-based home office.
"My great-grandfather, Billy, believed that happy employees make happy customers, and that has remained our core focus for 100 years," said Lisa Ingram. "Team member tenure at White Castle is unprecedented in our industry, and that loyalty absolutely goes both ways."
In 1946, Billy Ingram became the first member of the 25-Year Club. For 75 years since, White Castle has honored team members reaching 25 years with an all-expense-paid trip to the home office in Columbus, an extravagant event and an extra-special gift of an engraved gold watch. With the 2020 induction delayed due to the pandemic, 2021 will welcome two classes into this illustrious club. In all, 68 team members will be celebrated, bringing the total membership to 2,160.
White Castle has also celebrated its 10,000-strong workforce during its 100th birthday year with $100,000 in college scholarships awarded to team members and their dependents. In early September, the business announced a month-long program to thank its own team members who opt for the vaccine: $100,000 in cash prizes.
Nathan's Famous in France
Nathan's Famous, Inc. is collaborating with Tommy's Diner, a 50's throwback American diner based in France, to offer its hot dogs in all locations across the country, making it the first time Nathan's Famous is served in France. This relationship continues Nathan's Famous growth in Europe and beyond.
"Nathan's Famous is known the world over, which is why we've had such great success in recent years growing in the Middle East, Asia, and Great Britain," states James Walker, Senior Vice President, Restaurants. "This new relationship with Tommy's is a big step for us as we look to see that growth spread throughout Europe, and we're excited that they are our first French outpost and will be one of the first internationally to have our foot-long hot dog."
The brand will attend Anuga, the leading global trade fair for the food and beverage industry, for the first time. Visitors of the show can find Nathan's Famous in Hall 9.1 at Stand B021, October 9 -13. Prior to Anuga, Nathan's Famous will also attend Franchise Expo Paris from September 26-29 (Stand: V85) and the International Franchise Show London, October 1-2 (Stand: US09).
"We're excited to head to Cologne for the Anuga show as it's one of the largest trade fairs for the international food industry," continues Walker. "With so many vendors across a variety of product segments, we know it's the perfect fit for Nathan's Famous."
The Roadhouse Way
Logan's Roadhouse is inviting its friends in the Houston community to come out and celebrate its grand reopening The Roadhouse Way. Earlier this year, SPB Hospitality, Logan's parent company, relocated its headquarters to Houston, and The Real American Roadhouse unveiled its new revamped design at its Houston location by hosting a grand reopening event.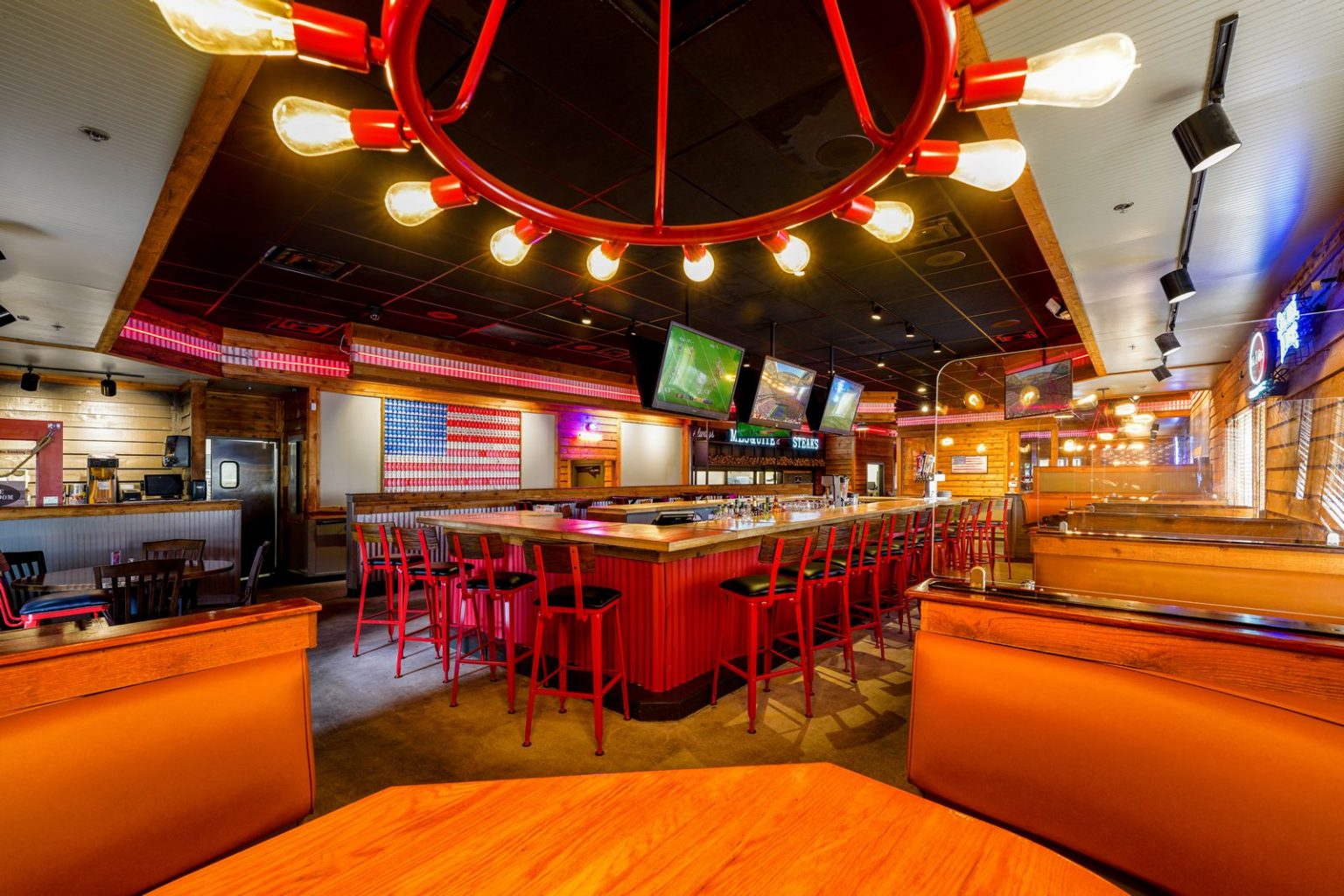 "With our headquarters recently moving to Houston, this restaurant was the perfect location for us to develop a flagship prototype," said SPB Hospitality's Vice President of Marketing, Deanna Parr. "People come to Logan's and expect an authentic Roadhouse experience that brings a sense of warmth and individual pride. Our remodeled restaurant exudes this feeling throughout, and we look forward to sharing it – along with plenty of mesquite wood-grilled steaks and made-from-scratch rolls – with our community for decades to come."
Logan's renovated Houston restaurant features the newest design elements and remodel additions for future Roadhouses. Emphasizing Logan's commitment to quality and tradition, the upgraded location features real mesquite wood throughout and signage commemorating the brand's signature made-from-scratch-rolls. Guests will also appreciate the attention to detail applied to unique Roadhouse décor like oversized beer can flags, license plate artwork and updated lighting. The new design was developed to bring Logan's Houston restaurant back to its Texas roots. Along with its staple Logan's features, the restaurant pays homage to the Lone Star State with special fixtures including longhorn wall décor and neon Texas-themed bar signs.
New Sites for gfg
Greek from Greece (gfg) Café, the authentic Greek fast casual phenomenon, recently opened its fifth New York location at 100 Purchase Street in Rye. This is gfg's 27th location and the third location to open so far this year with 11 additional locations in development.
Located in a mixed retail area near the Rye train station with heavy foot traffic, the 1900-square-foot storefront has approximately 20 indoor seats and outdoor seating for 60. The space features a large outdoor patio area and a small playground for children.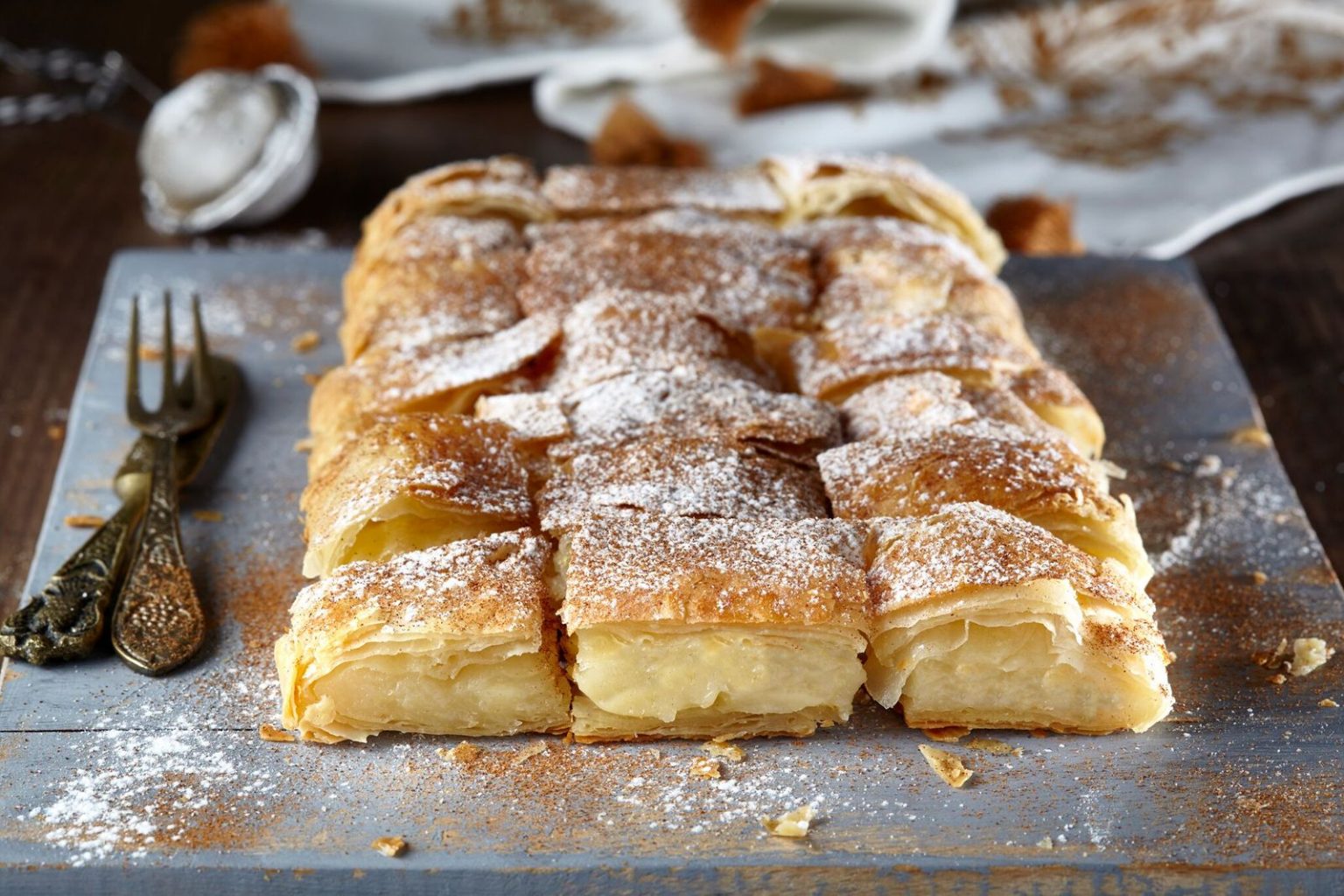 "Our grab-and-go and café items are ideally suited for train commuters, and our comfortable dining room offers a great respite for travelers," said the founder and CEO of gfg Café. "New York has been incredibly receptive to our authentic Greek food and coffee, and we're already seeing great success at the Rye location."
Known for its delicious Greek cuisine imported directly from Greece, gfg Café's Rye location offers freshly made breakfast, lunch and dessert items including breakfast sandwiches, freshly baked pastries, yogurt parfaits, fruit salads and 15 different types of traditional Greek pies.
"Gfg is the leading brand in the Greek fast-casual cuisine, but it also has innumerable benefits for franchisees," said Dan Rowe, CEO of Fransmart. "With the brand's flexible footprint, low-cost conversion opportunities can dramatically increase ROI. This location's early success demonstrates how successful franchisees can be opening a gfg in a train station, airport, mall or campus. Franchisees have a unique opportunity to invest in this rapidly growing brand right now, given that prime real estate is available for a low price like we've never seen before."
Gfg Café is currently seeking experienced multi-unit foodservice operators and scouting additional markets across the country and internationally.
Panchero's Grows in NJ
Pancheros Mexican Grill signed an agreement with Mike Yurcho and Jim Kolzow to open a Pancheros restaurant in Cherry Hill, NJ.
"I am so grateful for the loyalty our fans here in South Jersey have shown to our existing Pancheros restaurants. Their excitement for our first two locations is why we are so confident in bringing a third restaurant to the area," said Yurcho, a South Jersey native who owns two other nearby Pancheros locations in Voorhees and Berlin alongside Kolzow. "We know that South Jersey loves Pancheros, and we are excited toserve Cherry Hill our Burritos and Queso.
The 3,000 square foot restaurant will be located just off I-255 next to the Penn Medicine Hospital. News of the anticipated Pancheros comes during a timeframe of strategic franchise growth for the brand.
"We are excited that Mike, Jim and their team are continuing to grow Pancheros in South Jersey," said Rodney Anderson, founder and CEO of Pancheros. "They are passionate about creating strong ties with the local community, along with their excitement for fresh, quality food."
In addition to the new Cherry Hill restaurant, Pancheros has several openings planned, including new restaurants coming soon in Moline, Illinois, as well as Bismarck, North Dakota.
Based in Iowa City, Iowa, Pancheros has grown from its Midwest roots into 12 states across the country, with each restaurant earning adoration and a loyal fan following in their communities for their commitment to building better burritos, as well as quesadillas, tacos, burrito bowls and salads.
There are approximately 69 Pancheros restaurants across the United States with an additional four in development.
Subway Reenergized
Subway® fan brand love is stronger than ever following the launch of Eat Fresh Refresh™, a campaign debuting the biggest menu changes in the brand's history.
Sales momentum has steadily been building since the beginning of 2021, including positive same store sales in Q2 of 2021, versus Q2 of 2019, and the Eat Fresh Refresh launch accelerated this momentum, with August sales the strongest Subway has experienced since 2013.
Overall U.S. restaurants sales in August are up more than four percent, compared to the same period in 2019. The top-performing quartile, representing over 5,000 restaurants, experienced a 33 percent increase in sales and the top three combined quartiles, about 16,000 restaurants, averaged an increase of nearly 14 percent. In addition, the week of the Eat Fresh Refresh campaign launch, Subway had its highest average unit volume per week in over eight years and the company is projecting to beat its sales plan for the year by more than $1 billion.
"The journey to build a better Subway has begun, and the changes are having a positive impact on restaurant sales," said John Chidsey, CEO, Subway. "As we continue this journey, our priority is working hand-in-hand with our dedicated network of franchisees to ensure they have the tools and support needed to grow their business and experience a positive return, resulting in franchisees continuing to invest in their business and the brand."
"We are getting an extremely positive reaction from our guests regarding all that is new at Subway. Our loyal regulars – in addition to many first-time guests – are commenting to our team that they taste a real difference in our new sandwiches and ingredients," said David Liseno, a multi-unit Subway restaurant franchisee in Central New York State. "The Eat Fresh Refresh is just the beginning of the transformation ahead. With digital upgrades and more delivery options rolling out, I'm energized by the continued improvement happening at Subway."
As part of its ongoing journey to offer better food and a better guest experience, Subway is working with franchisees to gather feedback and ensure changes result in increased profitability and more traffic to their restaurants. Looking ahead, guests can expect even more improvements and innovations as the culinary team explores new and improved ingredients and flavorful menu items that complement Subway's traditional fan favorites; the digital team seeks to implement the latest tech and innovation trends to continue to make the online ordering experience simpler and more intuitive; and the marketing team finds new creative ways to reach existing and new fans.
Chicken Salad Chick Gets Aggressive
Chicken Salad Chick has aggressive franchise expansion plans for the Midwest. The brand has mapped out development goals to add 50 locations to the pipeline for the Midwest in the next four years via strategic franchise partnerships.
These development goals build on the tremendous growth Chicken Salad Chick has experienced this year, with 17 signed agreements year-to-date and 40 locations projected to open by year-end. In addition to this impressive development, Chicken Salad Chick is reporting a +17.1% increase over 2019.
The Midwest proves to be an attractive franchise development region for the brand with 15 thriving restaurants across Illinois, Indiana Missouri and Ohio, and a wide selection of open territories. Chicken Salad Chick is seeking qualified single and multi-unit franchisees with an entrepreneurial spirit and experience in the restaurant, business or a relevant industry to expand in these additional Midwest markets:
Illinois – Upwards of 15 restaurants in Springfield, Champaign and Chicago suburbs
Indiana – 10 restaurants in Lafayette, Fort Wayne and South Bend
Iowa – 12 restaurants in Des Moines, Ames, Cedar Rapids, Sioux City, Davenport, Iowa City
Kansas – Up to nine restaurants in North Kansas City, Lawrence, Manhattan/Junction City, North Kansas City, Olathe, Topeka, Wichita
Missouri – Seven restaurants in the North Kansas City, Cape Girardeau communities
Nebraska – Up to eight restaurants in Lincoln, Omaha and Grand Island
Ohio – 20 restaurants across Akron, Cleveland, Toledo, Youngstown
Kickstarting Midwest development efforts is a signed agreement in Lee's Summit, Missouri, slated for a Spring 2022 opening. Additionally, the brand has announced signed agreements across Missouri– in Springfield, Columbia and Jefferson City, Missouri and an upcoming agreement in Aurora and Macedonia, Ohio.
"Growing our presence across the Midwest is an exciting chapter for our growth story as we break into untapped markets with new franchise partners," said Scott Deviney, CEO of Chicken Salad Chick. "Our initial success throughout the region tells us that now is an opportune time to build on that foundation, and we look forward to working with enthusiastic franchise partners who align with our mission. We have aggressive growth goals for the next five years, and plan to break into the tight-knit, community-centric cities across the Midwest where we know our concept with thrive."
Chicken Salad Chick recently opened its 200th store, and the brand's investment opportunity and multiple revenue streams have quickly gained attention among local families and aspiring entrepreneurs.
Looking ahead, the brand's development goal is to have 500 locations open and operating by the end of 2025.
Ford's Garage Expanding
Ford Motor Company has quite a rich history as one of America's most important manufacturing companies. That history also translates to a pretty cool dining experience, it turns out, as Ford's Garage is proving at its growing number of restaurants across the country.
The original Ford's Garage opened up in Fort Myers, Florida back in 2012, less than a mile from Henry Ford's winter home. In the years since, the budding burger-and-craft-beer franchise has expanded to include a total of 16 locations, including 14 in Florida and one each in Indiana and Michigan.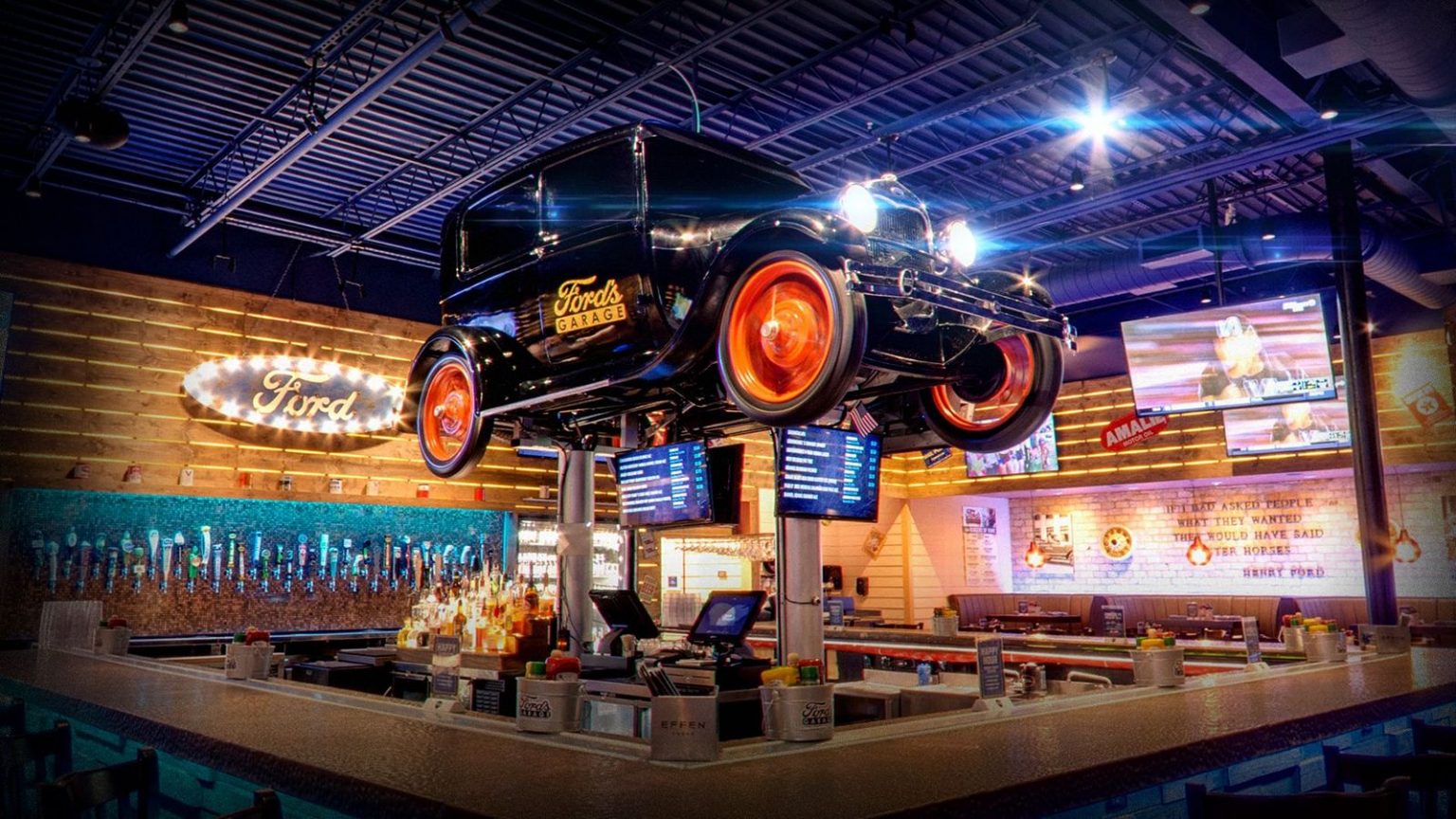 Most recently, Ford's Garage announced plans to add at least 15 new restaurants nationwide by the end of next year. Development deals have already been signed for 11 of those restaurants across Florida, Kentucky, Michigan, New York, Ohio and Texas.
Looking beyond 2022, the company plans to open 10-15 new locations annually.
"That's to start with," said brand president Steve Shlemon. "We're proud of how far we've come along and excited about where we're going. With our many Ford-inspired design cues and first-rate service, Ford's Garage promises to continue to inspire additional locations all across the country."
It all began when four entrepreneurs came together to set up the first Ford's Garage in 2012 in Fort Myers, Florida with no affiliation with the automaker. When the concept caught the attention of the car maker in 2014, the restaurant group embraced the opportunity to build the brand together and signed a licensing agreement in 2016. Today, Ford's Garage is the first and only restaurant to be allowed rights to Ford's iconic blue-oval logo, as well as other of the automotive giant's brand imagery, including archived historical photos, images of vehicles and actual Model Ts.
Such items have become standard décor at Ford's Garage. Each restaurant is designed to look like a gas station from the 1920s and is filled with vintage Ford vehicles, fixtures, and gas pumps. Servers sport blue mechanic shirts. Blue shop cloths double as napkins. Even the bars inside the restaurants are decidedly vintage, mixing prohibition-style elements like brick, richly colored woods, and a copper bar top that's hammered by hand. Many more unique features, too numerous to list, really make Ford's Garage a fun place to visit and take pictures.
"Every aspect is branded," Shlemon said. "It's lots and lots of fun for everybody."
However, aside from all of the nostalgia, Ford's Garage is a good old fashioned burger and beer joint, too. Burgers are the main draw, with the finest varieties of meat (and a vegetarian option) coupled with all-natural aged cheeses, fresh toppings and gourmet sauces on artesian buns branded with the Ford logo. The restaurants also specialize in popular American comfort food options like homemade meatloaf, chicken wings and tenders, onion rings, and famous macaroni and cheese. Lighter fare such as fresh salads, grilled chicken, and fresh fish is also available.
What's more, the beer list at Ford's Garage is carefully mapped out with 150 different types of beer (40 on draft), with a heavy influence of American craft beers from all around the country. The restaurants also serve wine and cocktails, as well as nonalcoholic options.
"Ford's Garage has proven itself a turnkey operation that will be a popular dining out choice in any neighborhood," noted Shlemon. "We look forward to welcoming new franchise partners to the family and serving up even more of our burgers nationwide with a side of automotive history."
Including a franchise fee of $50,000, the total investment to open a Ford's Garage restaurant ranges from $1,461,800 to $6,353,000. Most of Ford's Garage's forthcoming locations will be approximately 8,900 square feet with about 250 seats, and have between 95 and 115 employees.
VROMO Teams with DoorDash
VROMO teamed up with DoorDash to give restaurants the ability to better manage their own delivery operations. New England-based Papa Gino's Pizzeria has just completed a full roll out to all restaurants offering delivery.
The partnership with VROMO means that restaurants, such as Papa Gino's, can use their in-house delivery fleet to deliver orders received online or via POS, in the most efficient way possible. An additional feature of the VROMO system will allow restaurants to dispatch a Dasher, or courier, during times of peak demand in existing trade areas to help them maintain strong service levels and provide positive guest experiences. VROMO and DoorDash can also help restaurants expand to more distant delivery areas not covered by the in-house team.
The VROMO system offers route optimization, branded delivery tracking and restaurant messaging as a standard, to ensure an exceptional delivery experience for customers.
"Many restaurants have worked hard to build their own delivery offering, preferring to offer delivery in-house in order to better own the end-to-end customer experience or to create new opportunities for their existing staff. That's why we launched Self-Delivery in November of last year, to help restaurants grow their business and fulfill orders in house," said Casey North, Vice President of DoorDash Drive. "We're excited to team up with VROMO to create even more options and functionality for restaurants who wish to fulfill delivery orders on their own. Through this integration, we hope restaurants can reach even more customers in order to strategically build their off premises business."
New England-based Papa Gino's is the first restaurant brand to use VROMO to manage its own delivery operation for its near-100 restaurants across Connecticut, Massachusetts, New Hampshire, and Rhode Island.
"Delivery is a big part of Papa Gino's business, and there is nothing more important to us than making sure a guest feels like they get a 5-star guest experience when their food gets to their door," said Tom Sterrett, Chief Executive Officer at Papa Gino's. "We love the fact that VROMO allows us to manage our deliveries so we can provide our guests with the best experience possible, whether it's using our own drivers or leveraging a great partner like DoorDash to handle overflow in peak times or to help us expand our delivery zones. This wouldn't be possible without VROMO."
"VROMO is designed to help restaurants to meet their customers' high expectations when it comes to food delivery, and do so in the most efficient manner possible. We are delighted to partner with DoorDash and bring our solution to many more restaurant brands across the globe" said Alan Hickey, CEO, VROMO. "Working with the Papa Gino's team has been a fantastic way to start the partnership. They have a significant driver fleet to manage, and they care deeply about offering an amazing delivery experience to their guests. We are delighted to help with that and to facilitate the DoorDash delivery support"
VROMO Driver app benefits at a glance include:
The VROMO Driver app, on iOS and Android, allows a seamless connection between you and your team. Drivers download the app to receive job offers, instructions and updates on the progress of jobs.
Restaurant teams and their drivers will have the option to chat with each other in real time on each individual order. Drivers download the app to receive job offers, instructions and updates on the progress of jobs.
Track live progress from a bird's eye view of your whole fleet and make real-time decisions. The VROMO Driver app continuously sends location updates to the VROMO admin portal.
Your data, your control. View all your jobs in the job list and see all your data on the map. Drivers download the app to receive job offers, instructions and updates on the progress of jobs.
Send live tracking links via SMS so that customers can track the drivers to their doors. No more anxious phone calls and more happy repeat customers.
Happy Joe's Signs Master Franchise Agreement
Iowa-based Happy Joe's Pizza & Ice Creamis CEO Tom Sacco said the concept has signed a master franchise agreement with H.J. Happy Joe's for Restaurants L.L.C. to grow the brand abroad and open multiple new restaurants throughout the Middle East and North Africa.
Led by Master Franchisee Ahmed Elbatran, the group will develop or sub-franchise at least 25 Happy Joe's restaurants across Bahrain, Egypt, Jordan, Kuwait, Morocco, Qatar, Saudi Arabia and the U.A.E. over the next 10 years. The first few locations are set to open in Cairo, then Happy Joe's will expand to other cities in Egypt before developing in more Middle Eastern and North African countries with the potential to operate between 50 to 75 Happy Joe's Pizza & Ice Cream Parlors across the region.
"Inking this deal was among the most exciting moments in our brand's history," Sacco said. "We're beyond thrilled to begin this extraordinary international growth push as we bring Happy Joe's overseas by expanding our presence in the Middle East and North Africa over the next decade. I expect this expansion to springboard Happy Joe's into South Africa, Europe, Asia and Australia. We look forward to working with Ahmed as Happy Joe's prepares to scale new heights globally."
As the master franchisee for the Middle East and North Africa, Elbatran will attract, train and support Happy Joe's franchisees, as well as develop and manage his own restaurants. In addition to serving its signature, innovative creations, Happy Joe's new international locations' menus will feature Happy Joe's signature pizzas, breakfast pizzas, dessert pizzas and add some local favorites that will incorporate more seafood and chicken into Happy Joe's pizza.
"Happy Joe's is so much more than just a delicious pizza restaurant, and I can't wait for people in this part of the world to experience a place where kids and families create and celebrate memorable moments together," Elbatran said. "Pizza delivery is widely popular in Egypt, and we'll offer it, but nothing in this area compares to the magical dine-in atmosphere at Happy Joe's. We're proud to introduce this iconic brand to the Middle East and continue growing it throughout the region."
Checkers Expanding in East Coast
Checkers Drive-In Restaurants, Inc. signed four multi-unit deals with franchisees on the East Coast, and is looking for franchisees in the Connecticut, New York and New Jersey markets to continue its East Coast expansion. The company has signed a six-unit deal in Rhode Island, marking the 26th state where the company has opened locations, as well as a five-unit deal in Maryland, a five-unit deal in South Carolina and a five-unit deal in Georgia. The announcement follows the company's recent news of accelerated growth on the West Coast and a 15 restaurant development agreement in Orange County.
"We are seeing rapid growth on the East Coast, and we are excited to partner with franchisees looking to capitalize on the opportunity we are experiencing in these markets. Demand for our drive-thru and delivery-focused model continues to grow," said Kristen McDonald, Vice President of Development at Checkers & Rally's. "We are thrilled to officially open in Rhode Island, and welcome our new partners to the Checkers & Rally's family. We look forward to working closely with them and all of our East Coast franchisees to help deliver an iconic experience to the communities they serve and ensure their overall success."
The Red Chickz Plans Expansion
The Red Chickz has made a name for themselves in their home state of California and is ready to expand. With one location currently operating in Downtown Los Angeles and another expected to open this fall in Culver City, the brand has plans to add 40 more locations in California, 25 locations in Texas, 10 in Nevada, and 10 in Arizona within the next 18 months.
"Our first location in Downtown Los Angeles has done remarkably well since opening in 2018 and we are confident that we will be just as successful in more places," said Shawn Lalehzarian, founder of The Red Chickz. "We see huge potential in to continuing to expand in California, as well as entering markets like Texas, Nevada, and Arizona. We are extremely passionate about serving high quality food in a fun, fast casual setting and the Southwest region is the perfect place for us to continue expanding, Our social media following and success in Los Angeles has made it clear that a lot of people want to try our food for themselves and we couldn't be happier to give them that opportunity."
The Red Chickz brings Nashville to you with their own version of the city's famous food. The initial investment necessary to open a single location ranges between $364,000 and $821,000.
Digital Denny's
Denny's announced the next phase of its digital transformation, which includes the relaunch of Dennys.com, Denny's on Demand and Denny's mobile app. The reimagined digital platforms provide guests with the same personalized Denny's experience found in the brand's approximately 1,500 locations across the country along with enhanced speed, convenience and value.
"We're thrilled to offer the millions of guests who choose Denny's for a more convenient dining experience whenever, wherever and however they prefer," said Denny's Chief Brand Officer John Dillon. "Offering a seamless digital experience gives current and new guests more convenient ways to enjoy America's Diner."
Denny's digital platforms are the most convenient way to order Denny's meals and stay connected with the brand through new channels, including:
A new digital app: The mobile app has been designed to forge a deeper connection between guests and the Denny's brand. The new app features enhanced ease-of-use and gives guests access to the latest Denny's news including relevant menu updates. The new Denny's mobile app is available for iOS and Android.
A streamlined guest experience through Denny's on Demand: Guests can conveniently place orders for take-out, curbside pick-up, or delivery when the mood strikes. Guests benefit from a frictionless ordering and checkout experience. At checkout, smart upsell and cross-sell capabilities will allow guests to easily add recommended items to their cart to complete their meal. They also can easily locate the closest Denny's to satisfy their cravings.
Personalized profiles: Both the app and website now deliver a more personalized experience. Guests can create profiles and save their favorite meals, locations, and payment information for ease of re-ordering, all in one centralized place.
Digital wallets for rewards: Denny's Rewards members now have direct access to the Denny's brand in the palm of their hand. With a new logged-in experience, including a digital wallet that grants Rewards members access to rewards and promotions, both in-restaurant and online, convenience is just a few taps away.
"Today's launch is the first major step in our mission to redefine how the Modern American Family dines together and to establish Denny's as the leader in digital guest experience," added Michael Furlow, Denny's Chief Information Officer. "Evolving our digital capabilities is a key component of our long-term vision and growth strategy and offers the very best of Denny's at an important time for our business and our guests."
Stoner's Adds VP
Stoner's Pizza Joint added William "Judd" Carlisi as Vice President of Purchasing & Franchise Sales as the pizza chain approaches the opening of its 24th store. Carlisi will ramp up the company's focus on product procurement and distribution to continue the brands rapid growth. His focus will center around vendor partnerships, franchisee support, and sales.
"I'm excited to be part of the Stoner's team and continue to grow the Stoner's brand! I see this as a great opportunity to help our franchisees realize their full potential. There is amazing growth opportunity by adding new Stoner's and maximizing sales in existing locations. I look forward to growing our relationships with current vendors and exploring options that are beneficial to all parties," said Judd Carlisi.
"We are thrilled to add Judd Carlisi to our growing team at Stoner's. We are confident he will be a driving force behind the continued success and growth of Stoner's Pizza Joint. Judd has a deep understanding of the industry and the Stoner's brand which will help accelerate our expansion into new markets," said John Stetson, Chief Executive Officer.
Prior to joining Stoner's Pizza Joint, Carlisi served as District Sales Manager at Performance Foodservice Florence where he had various roles since 2014. Before Performance Foodservice, Carlisi had several roles at Sysco Foods for 17 years. Carlisi is a veteran of the US Navy where he served from 1987-1991.
Jack in the Box Opens in Houston
Jack in the Box Inc. held the grand opening of its newest franchised location in Houston, Texas. Located at 11911 Eastex Fwy, Houston, TX 77039, the restaurant opened its doors to the public on Monday, September 13.
The new restaurant is owned and operated by franchise group HV Restaurants, led by partners Manny Colorado and Mohammed Ahmed. Colorado joined HV Restaurants in 2017 following 34 years with Burger King and a stint with Denny's. Under his leadership, HV Restaurants has quickly grown to 90 Jack in the Box locations with a goal to add 10-15 additional units by 2025.
"I could not be more excited to grow alongside this fun and unique brand that thinks outside the box, as we bring the Jack in the Box experience to communities across Houston," said Colorado. "Houston is a diverse city ripe with development opportunity and we're ready to welcome guests into our new location. My love for Jack in the Box dates back to my childhood and I have countless memories enjoying the brand's tacos and innovative menu. I look forward to watching those in the community build their own Jack in the Box memories at our new Houston location."
The brand new Houston restaurant features the bells and whistles of Jack in the Box's new-builds including mixed seating styles, decorative pendant lighting and wall collages, as well as fresh interior finishes.
"We're looking to expand throughout Houston and give more guests an opportunity to try our unique menu and Manny and HV Restaurants are exactly the types of partners we need to help us grow," said Darin Harris, CEO of Jack in the Box. "They bring energy and passion and their dedication to the brand is evident in everything they do. The group has built a strong portfolio of restaurants across Texas and has shown the same level of care and commitment to each location, ensuring top-tier service and quality across the board. We're very excited for their continued growth with Jack in the Box and look forward to seeing the success of their new Houston restaurant."
Jaggers to Franchise
Texas Roadhouse, Inc., has signed its first franchise development agreement for Jaggers, its fast-casual concept, with The Saxton Group, which is one of the country's largest multi-unit franchisees.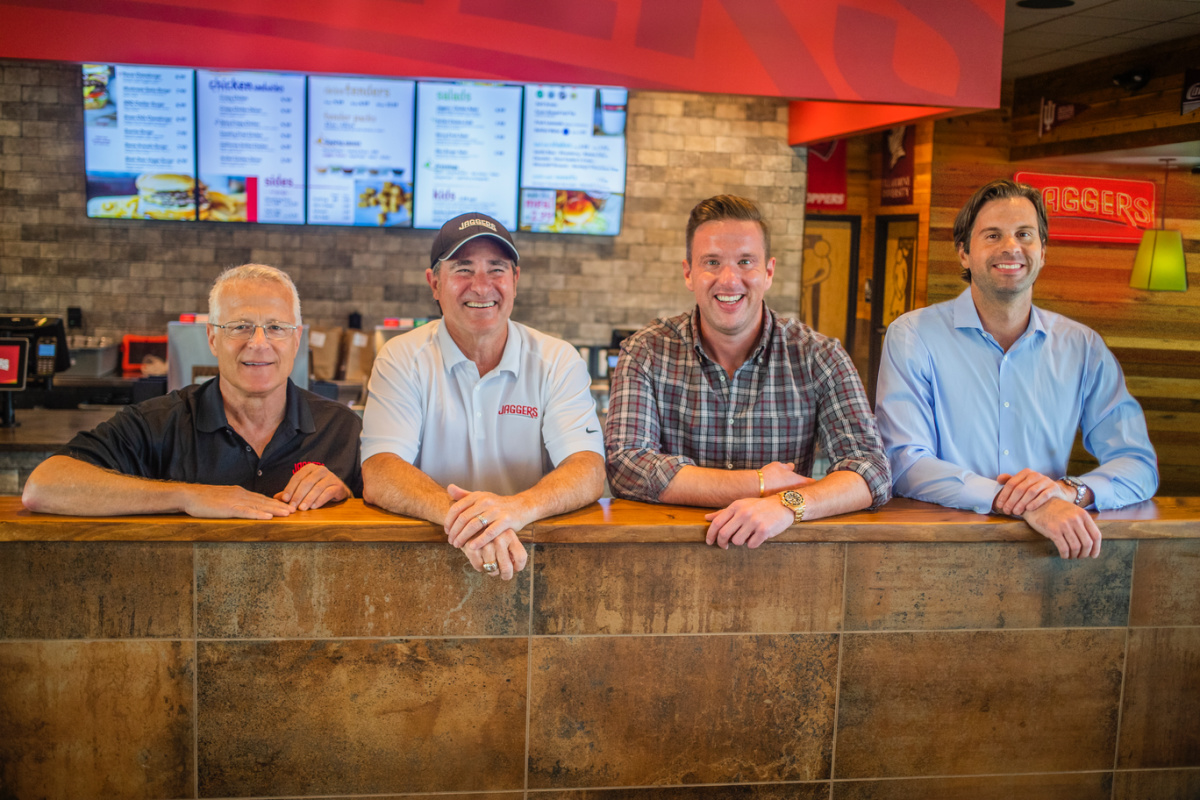 Terms of the multi-year development agreement call for the opening of 10 Jaggers throughout East and Central Texas, and the greater Tulsa, Ok. area, with the potential to expand into additional markets. The Saxton Group, which is family-owned, currently operates more than 85 restaurants in six states.
"We are incredibly impressed by the Jaggers brand and the level of professionalism evident throughout the Texas Roadhouse organization," said co-CEO and owner of The Saxton Group, Adam Saxton. "This is an exciting opportunity to bring a great brand to markets that we have become very familiar with over the years."
Founded in 2014 by Texas Roadhouse, Jaggers features burgers, hand-breaded chicken tenders, fresh salads, and signature shakes. Jaggers currently has company locations in Louisville, KY; Greenwood, Indiana; and Noblesville, Indiana. A fourth company-owned location will open this fall in the Indianapolis area.
"We are excited about the partnership with The Saxton Group, which has deep industry knowledge and 35 years of hands-on, operational experience," said Jerry Morgan, CEO and President of Texas Roadhouse.
Roll-Em-Up Ramps up Tech
Roll-Em-Up Taquitos is deepening its bench of partners in the technology space. The brand will add five new preferred vendors and have negotiated beneficial contracts to offer their products and services to its rapidly growing franchise partner base.
With the continued growth and popularity of its hand-rolled, pan-fried, ready to order taquitos, Roll-Em-Up Taquitos is ready to accelerate its franchise to new heights with its newly signed tech partnerships.
The partnerships include:
Olo
Punchh
Toast POS,
Restaurant365
FranConnect
"We are pleased to partner with these exceptional providers and broaden the growing collection of handpicked solutions for our franchisees," said Chris Wyland, Chief Development Officer of Roll-Em-Up Taquitos. "Roll-Em-Up's mission is to put together a best-in-class technology offering, and we are confident that, as a result of our thorough vetting process, each of these providers will enable our franchise partners to create the best possible technology ecosystem for their restaurants."
The story of Roll-Em-Up Taquitos' is simple and began in the home of the Usrey family, where Father (Ron) and Son (Ryan) fell in love with Mama Karen's famous beef taquitos. The Usrey family-including patriarch Ron – always talked about opening their taquitos-only eatery, but unfortunately, Mama Karen passed before that dream became a reality. Fast-forward to today, they are "Blastin Reggae" and opened the first Roll-Em-Up Taquitos in Chino Hills, California in 2019, where they sold an average of 3,500 taquitos a day. Today, the brand has three locations open across Southern California in Chino Hills, Brea and Victorville.
"In a time where the restaurant industry relies heavily on technology, we are excited to partner with the leading vendors in the tech space," stated Ryan Usrey, CEO and Founder of Roll-Em-Up Taquitos. "Roll-Em-Up Taquitos is always looking for ways to improve its business model for its franchisees and best quality of service and experiences to its customers."
To share Mama Karen's famous taquitos with families nationwide, Roll-Em-Up Taquitos is actively seeking franchise partners with previous restaurant ownership experience and passionate about the brand. With a territory fee of $20,000 and franchise fee of $20,000, the initial investment to own and operate a Roll-Em-Up Taquitos restaurant rages from $278,000 to $585,000.
Romeo's in Colorado
Romeo's Pizza opened its first location in Colorado. The new Wheat Ridge location will be under the ownership of Dan O'Neil.
"I chose Romeo's Pizza for it's great pizza, subs and salads, commitment to the community and values based approach in everything Romeo's does. I've been in Colorado for twenty-five years and know Wheat Ridge is the perfect place for my first location. I'm so excited to provide great food, fabulous service and give back to Colorado! We are very excited to open the first Romeo's store in the state of Colorado and serve our Award Winning Pizza to the Wheat Ridge community." states Dan O'Neil, Area Representative for Romeo's Pizza.
Romeo's Pizza now has 50 locations in Ohio, Colorado, Florida, North Carolina, South Carolina and Texas.
"We are very excited to expand the Romeo's brand into the state of Colorado with the opening of the Wheat Ridge store. Our growth and success are based on product quality and customer service. We're proud to create new jobs in the community and are excited to introduce Wheat Ridge to our award-winning pizzas." stated Ryan Rose, CEO of Romeo's Pizza.
The Absolute Würst in Michigan
Dog Haus' signed an area development agreement with Franchisee Krage Fox to open two Dog Haus restaurants in Grand Rapids and Kalamazoo, the first of which is expected to open in 2022.
"We're thrilled to partner with Krage as he introduces The Absolute Würst to Michiganders," said Dog Haus Director of Franchise Development Erik Hartung. "As a Michigan native and graduate of Western Michigan University, Krage knows the Kalamazoo and Grand Rapids areas as well as Dog Haus knows sausages, which will help him identify strategic local business opportunities. We can't wait to expand into Michigan and show these communities what Dog Haus is all about."
An experienced multi-unit operator, Fox currently franchises four Dickey's Barbecue Pit's throughout Michigan. Fox's Dickey's locations have consistently been some of the top performing in the country out of the brand's 500 stores.
"I discovered Dog Haus through social media and immediately realized that our community had a need for a restaurant that creates a variety of gourmet hot dogs, sausages and burgers under one roof and offers them late into the night," Fox said. "Dog Haus and Dickey's share a lot of the same values – it's not just about making the food. It's about creating an environment where you want to come back and spend more time with friends and family. Dog Haus' laid-back biergarten atmosphere and one-of-a-kind creations are sure to become the next go-to destinations for guests to connect with one another in Grand Rapids and Kalamazoo."
Taffer's Tavern at FedEx Field
Taffer's Tavern, celebrated its inaugural weekend at FedEx Field in Landover, Maryland. Hungry Washington Football Team fans were among the first in the Washington, D.C., metro area to try Taffer's Tavern's elevated tavern food. Located on the Club Level, the new location is the first satellite location to open for the franchise.
Taffer's Tavern needed less than two weeks to revamp the space and welcome fans at the season opener this past weekend. Paired with Jon Taffer's decades of experience in the hospitality industry, the Taffer's Tavern location delivers the same high standards of quality as well as easy installation with a turnkey kitchen concept that does not require hoods or vents. It also features the latest advancements in food prep technology that guarantees consistently delicious food every time.
"Our Taffer's Tavern team is always ready on game day. Washington, D.C., is getting its first taste of our delicious tavern food, serving many of the 44,000 fans at FedEx Field this past Sunday, ahead of our full-service Penn Quarter location coming soon," said Taffer. "We served some of our most popular handhelds and signature items, which all pair perfectly with an ice-cold beer. We're looking forward to introducing Taffer's Tavern to fans during football season and other events at FedEx Field."
"Partnering with Taffer's Tavern allows us to raise the bar on the fan experience at FedExField. They bring unique dining options that many fans will find comforting and delicious for the stadium setting," said Bob Marks, Vice President of Hospitality for Levy, hospitality partner of FedEx Field. "With operational efficiencies that are well-suited for the arena environment, Taffer's Tavern innovation allows us to meet the expectations of the modern fan."
FedEx Field is the second conversion site for Cuisine Solutions and Taffer's Tavern franchisee for the Washington, D.C., metro, that recently signed a lease to bring Taffer's Tavern to a second-generation site within the high-energy Penn Quarter neighborhood and adjacent to the Capital One Arena complex. Taffer originally tapped Cuisine Solutions, now the world's authority on sous vide technology, to assist with menu development and kitchen design for Taffer's Tavern, and they will operate multiple locations in popular areas in D.C. and Northern Virginia.
Perfect for Cheddar Weather
A&W Restaurants is launching something new for fall season: Cheddar Weather, top photo. The Kentucky-headquartered, 102-year-old franchise is rolling out a high-end collection of apparel and accessories that highlights the real star of the season: A&W Cheese Curds made from 100 percent Wisconsin White Cheddar Cheese.
Staying true to fall fashion, the Cheddar Weather collection will be unveiled in a highly editorial shoot with fashion models and cheese curds on a dairy farm. The custom merch includes: hand-painted Thorogood boots, letterman jackets and patches, fanny packs, hats, t-shirts, scarves and more.
It's the latest in A&W's history of creating unexpected, irreverent and playful experiences for their customers – all to amplify the brand's ethos of "hip nostalgia."