MRM Franchise Feed: Überrito Getting Aggressive and Cinnaholic Success
13 Min Read By MRM Staff
MRM Franchise Feed features the latest news in the restaurant franchise and MUFSO landscape.
UNO Rewards GMs
UNO Pizzeria & Grill will provide its General Managers at the restaurant level with two round-trip airline tickets to travel anywhere in the continental United States. The announcement comes after the COVID-19 pandemic presented many challenges for the hospitality industry, particularly for restaurant General Managers who grappled with unprecedented obstacles, such as labor shortages, customer and employee safety, and supply chain delays. UNO's gift of travel and leisure will serve as a way to recognize all of its General Managers' hard work throughout the past 16+ months.
"We really wanted to acknowledge and reward our hardworking restaurant management staff for their contributions during these challenging times," said Erik Frederick, Chief Executive Officer of UNO Pizzeria & Grill. "From working around various operational issues and staffing shortages to keeping restaurants COVID safe among the ever-changing health standards, we figured what better way to thank them but to offer them an experience-based bonus?"
General Managers must travel by the end of December and the company is encouraging employees to post pictures of their travels on its internal social media site. Other manager-level employees at the restaurant level will receive travel vouchers and additional rewards.
Taking care of and celebrating its employees' hard work is a company priority. Earlier this year, UNO made headlines when it announced a bilingual vaccine concierge service, which assisted eligible employees in navigating the process of booking a vaccine appointment. Within only a few days of the service operating, UNO helped 87 percent of its employees secure an appointment. Additionally, UNO has awarded $50 vouchers to vaccinated employees and plans to continue this support as more employees are vaccinated.
Killer Burger Teams with Village Family Capital
Killer Burger partnered with Portland-based private equity group, Village Family Capital, after receiving an investment from the group, top photo.
The deal, which closed in January 2020, has already affected Killer Burger, particularly with its aggressive growth strategy. It has also led to an influx of talent for the burger brand, helping them build a strong Board of Directors and assisting with the onboarding of key players within the company.
"Portland's a big city, but has a small town feel to it, where everybody seems to know everyone else," said TJ Southard, CEO and Founder of Killer Burger. "Through a friend, of a friend, I was able to connect with Village Family Capital and, since partnering with them, they've had a profound impact on Killer Burger. I look forward to what the future holds as we continue to grow with new partners like Village in our corner."
Village Family Capital provided additional liquidity and fleshed out Killer Burger's Board of Directors with three executives with deep experience in growing restaurant and retail brands. The expanded Board is particularly focused on supporting investments in the team and infrastructure to prepare the organization for growth as Killer Burger looks to expand its presence throughout the Pacific Northwest and beyond. With Village Family Capital's additional support, Killer Burger had a value-add partner during one of the most challenging years for the industry, allowing the team to stay focused on its stores, teams and guest experience. Despite these challenges, Killer Burger experienced positive systemwide same-stores sales comps in 2020, and these comps have accelerated further in the first half of 2021.
"Our goal at Village Family Capital has always been to support and help develop iconic Pacific Northwest brands. Killer Burger is one of the top brands in the region, providing a great product and experience for its customers. Plus, with the strong foundation that the team already has in place for expansion, they checked all the boxes for a brand we want to be a part of," said Jake Kindrachuk, Partner and Founder of Village Family Capital. "With the resources of the village and Killer Burger's commitment to being a major player in the burger space, it is clear that the future is bright, and there's definitely more to come."
Currently, with 13 locations in Oregon and Washington, plus five more stores slated to open this year, Killer Burger has its eyes set on expanding throughout the Pacific Northwest and beyond over the next five years through strategic franchising efforts.
Überrito Fresh Mex Embarks on Aggressive Franchise Program
From the time Überrito Fresh Mex was launched in 2014, the brand has been engrained in the tradition of quality, variety, and experience. Today, that set of core values still determines the restaurant concept's direction and has kept the brand on solid footing, even during the height of the pandemic, without sacrificing its from-scratch cooking roots.
"Almost everyone can relate to a freshly made burrito or taco because people are driven by an emotional connection to authentic Mexican food – it's very strong and powerful," said Pete Pascuzzi, CEO of MRI Heritage Brands, Inc. "We've remained true to who we are as a brand since day one, but as the restaurant industry evolves, we're doing the same – both with our menu and now with our franchise offering. While Houstonians have known and loved us for many years, we're excited to introduce our fresh-is-first Überrito approach to more cities and neighborhoods across the Lone Star State and the country."
Today, Überrito has several locations spread across greater Houston and its revamped model, upgraded training and support, state-of-the-art technology and new operational efficiencies are credited for igniting the brand's surge into franchise development.
"Our longstanding history of operating multiple restaurant brands across several states provided us with the runway and experience to position Überrito for franchising success," said Pascuzzi. "There was a fundamental shift happening in consumer dining habits prior to 2020, which the pandemic accelerated. Überrito is a fresh, fast and friendly environment that has adapted to today's guest, which will allow our franchise partners to take full advantage of dine-in, take-out, delivery, drive-thru, and pick-up lane options."
A reduced footprint and hyper-efficient operations are enabling Überrito to enter new territories that were previously untouched. Furthermore, smaller, and more proficient restaurants lower the barrier to entry into ownership yet still give new franchisees the experience, purchasing power, training and support that Überrito affords. Through the end of 2021, the brand is targeting four to six new franchise agreements and several new openings.
"That's part of the magic of our growth potential – we're very realistic about how fast we want to grow, and we are going to make sure we're as much of a fit for our franchisees as they are for us," said Pascuzzi. "Nearly 30 years of restaurant operations experience and proven success have allowed us to be very strategic about how and with whom we want to grow. Other brands don't have that luxury."
"At every level of the company, our people choose to stay in it. We have people in our headquarters running system-wide operations that began their careers years ago by working shifts in our kitchens. That has everything to do with the fact that Überrito is a great place to work and our people are happy – something this simple can have an enormous impact on your growth," Pascuzzi said.
With its strategic 2021 growth plan, Überrito is laying out opportunities in areas with huge development potential such as South and Central Texas, Colorado, North and Central Florida, and Georgia to name a few.
"As we move forward, it will be critically important that we continue to lay out our foundation for development over the next few years – this means increasing our awareness for franchise growth as a means for investment. While we are well known throughout Houston, there are plenty of people that have yet to be introduced to Überrito and our authentic, from scratch, fast casual Mexican centered around community," Pascuzzi said. "With the help of our growing franchisee base, our strong culture and our commitment to craftsmanship, straight talk and exceptional food that builds on classic styles and new flavors, we know the future is bright for our brand."
Starbird Plans Franchising
Starbird Chicken, the nation's first super-premium fast food concept, announced today that at the close of the second quarter, it achieved its third year of positive same store sales growth, with 2021 YTD same store sales coming in at +75 percent over 2019 and +36 percent over 2020. The brand increased their location footprint by 28 percent in the first half of 2021 and is slated to enter multiple undisclosed locations in the Bay Area and Los Angeles within the next 24 months. This growth comes on the heels of a successful 2020 despite the pandemic, where Starbird Chicken reported a 36 percent increase in systemwide revenue YOY and industry leading sales per square foot.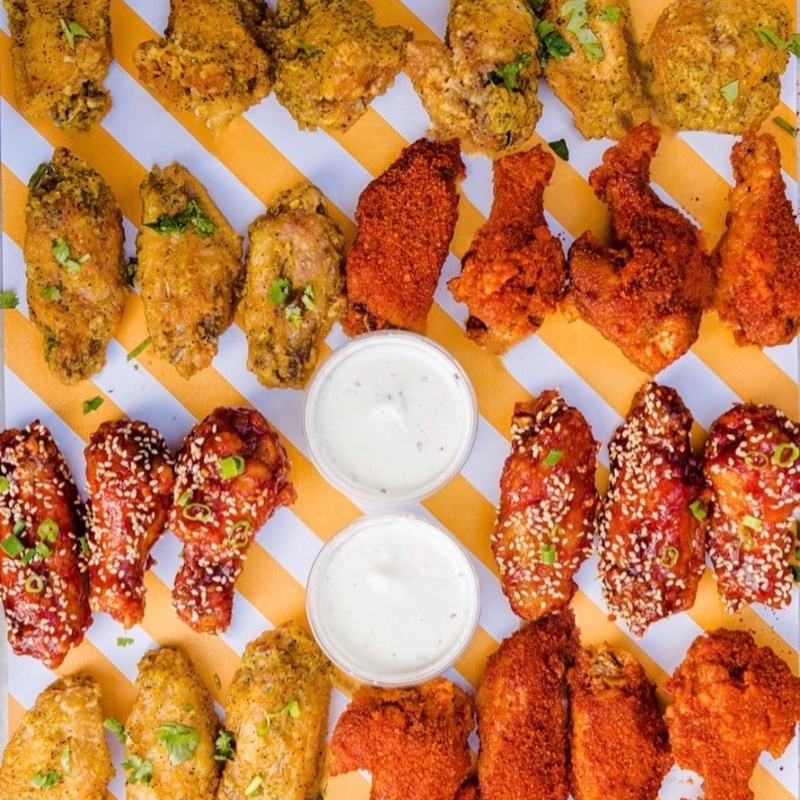 "We're projecting to have in the upwards of 20 locations open and operating by the end of 2022, almost tripling the size of our system since 2020," said Aaron Noveshen, founder and CEO of Starbird Chicken. "We came out of the gate strong in the first half of the year and are enthusiastic to continue the momentum throughout 2021. We're energized by how far our brand has come in such a short period of time and look forward to launching our franchise program to bring Starbird Chicken to more fans across the country."
Starbird Chicken also recently added a suite of virtual brands under the Starbird name, including Starbird Wings, Starbird Salads, Starbird Bowls and the brand's new plant-based concept, Gardenbird. Strategically tailored to maximize digital real estate and drive sales through different channels, Starbird's virtual brands are trending at 16 percent of company wide sales in Q2 2021.
As part of its growth strategy, Starbird Chicken plans to launch a national franchise program by the end of the year, contracting with industry veterans and growth & development experts, Pivotal Growth Partners to build the franchise offering. With locations in streetside storefronts, stadiums, airports, as well as cloud kitchens, the brand is raising an equity round to take advantage of immediate new store growth opportunities in the Bay Area, Southern California and to support franchising growth and expansion in select markets. Starbird Chicken has raised $10 million to date, has negligible debt and is seeking investments for multi-regional growth.
Ruby Tuesday Adds Libby's BBQ
Ruby Tuesday added Libby's BBQ with a new feature menu this summer. Originally crafted in the Ruby Tuesday kitchen as a delivery-only concept, Libby's BBQ offers smoky, tender, saucy BBQ entrees and is now available to order at all Ruby Tuesday locations for dine-in, Ruby TueGO and delivery for a limited time only.
Now through September, Ruby Tuesday guests can try Libby's BBQ entrees starting at $9.99. The all-new Libby's BBQ menu includes tender, smoked beef brisket and pulled pork, available as an entree or a sandwich, and a new BBQ trio that boasts smoked brisket, pulled pork and smoked sausage all in one dish. To complement the new lineup of BBQ entrees, guests can pair their meals with new sides including coleslaw, baked beans and house-made potato salad, or choose a classic side like fries or tots.
"This summer we welcome back gatherings with family and friends, and the flavors of the season like barbecue," said Jenifer Boyd Harmon, chief marketing officer for Ruby Tuesday. "At Ruby Tuesday, we are known for our fresh Endless Garden Bar and our Fall-Off-The-Bone slow cooked baby back ribs, making Libby's BBQ a natural fit and giving our fans another great reason to dine with us. Whether in our restaurants or delivered to their backyards, we go wherever our guests are celebrating with fresh, affordable and delicious food."
Dickey's Posts Record Sales
Dickey's Barbecue Pit is on an impressive sales streak, and July is shaping up to be another successful month after the Texas-style barbecue restaurant experienced a record-breaking sales. Over the holiday weekend, the 80-year-old brand sold more than 48,000 pork ribs and set another holiday sales record with an increase of 13.9 percent in same-store sales. To help barbecue lovers celebrate America's birthday, Dickey's served its Big Yellow Box, a self-contained way for guests to pick up and enjoy the world's largest barbecue concept's award-winning catering offerings, and offered free delivery on all online orders.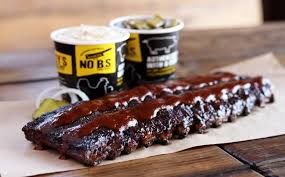 For 15 straight months, Dickey's has experienced same-store positive sales, and with an 11 percent increase in same-store positive sales this month, July is expected to follow the remarkable trend.
"Even after 80 years, Dickey's continues to prove that we're the go-to destination for enjoying delicious slow-smoked meats and savory sides," said Laura Rea Dickey, CEO of Dickey's Barbecue Restaurants, Inc. "Fourth of July is always a successful holiday for Dickey's, but 2021 set the bar even higher for future Independence Day celebrations to come."
Fuzzy's in Wyoming
Fuzzy's Taco Shop will open in Casper, WY on Monday, July 19th, bringing its first location to Wyoming. The 4,800-square-foot restaurant is located at 3243 Talon Drive, Casper, and is the first of a five-store agreement Casper-based Johnson Restaurant Group plans to bring to the Wyoming and Montana markets.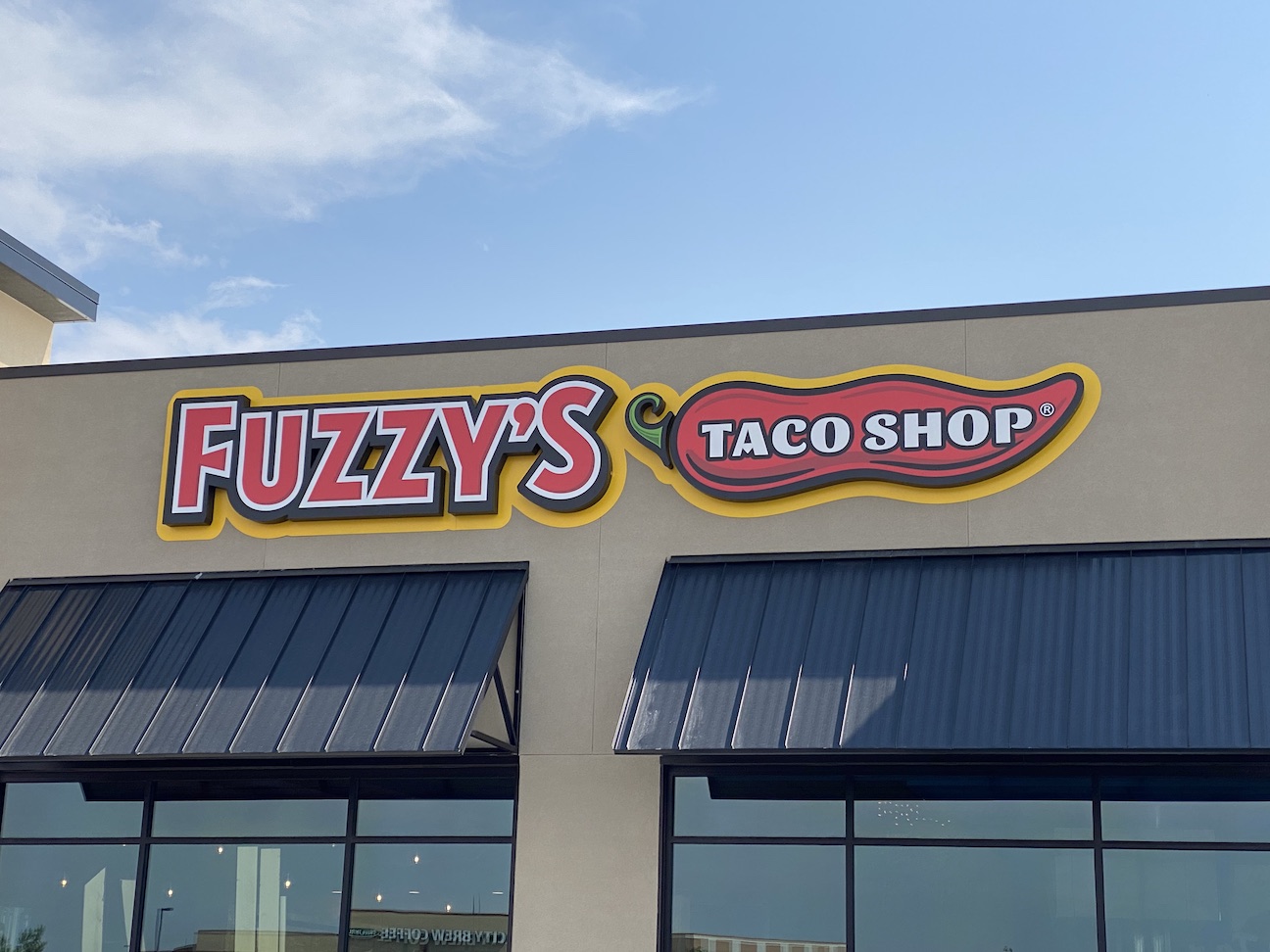 The Casper Fuzzy's Taco Shop is the 14th restaurant in Johnson Restaurant Group's portfolio of brands. Johnson Restaurant Group is owned by John Johnson and operated by Mike Malmberg.
"Fuzzy's Taco Shop brings together the best of both worlds of truly delicious food at an excellent value and the vibe and atmosphere of your favorite bar that you love to come back to time and time again," says Malmberg. "The concept is completely unique from any of our other restaurant concepts and I think the Casper community is really going to fall in love with it like we have."
To celebrate its grand opening on Monday, July 19th, Fuzzy's Taco Shop is giving away free taco plates for a year* to the first 100 guests in line on opening day, along with a collectable Fuzzy's t-shirt.
"We can't wait for the community to come out and celebrate with us, and see for themselves what makes Fuzzy's so special," Malmberg continues.
The restaurant features a large four-season patio that can comfortably accommodate nearly 60 guests. Inside the restaurant, guests will notice two large Corona bottle chandeliers, vibrantly painted walls, and a bull nose shark mounted on the wall to keep the Baja vibes flowing no matter where guests are seated.
Additionally, a full bar features draft beers, specialty cocktails, Margaritas, Moscow Mules, Sangrias, Beeritas and more. A Fuzzy's original Beerita – a frozen margarita topped with a dunked bottle of beer – is a must-try for any first time visit to Fuzzy's. Fuzzy's Taco Shop has nearly 150 corporate- and franchise-owned locations in 18 states.
Cinnaholic Inked 16 New Franchise Deals
The brand that sparked a nationwide love affair with gourmet plant-based cinnamon rolls on ABC's hit show, Shark Tank, has stayed hot with their sales. Cinnaholic has signed 16 new franchise agreements since January 2021 and opened five new locations in two brand new markets, bringing the total number of open locations to 56 with 60 more in development and plans to add 10 more bakeries by the end of 2021.
Additionally, the brand has seen a 137 percent increase in year-over-year same store sales with online ordering, third-party delivery and new innovative menu items driving much of that success this year. Valentine's Day and Mother's Day also played an impressive role as they were two of the highest grossing weeks of the year thus far, even while some locations were still under strict Covid restrictions.
"The pandemic still has its impacts on our locations with restrictions or store closings — but we have done an amazing job as a franchise system to rise to the challenge so that our fans are able to get the desserts that they've fallen in love with, and our franchisees remain successful," said Spencer Reid, president of Cinnaholic. "As a result, many of our franchisees have had a great year thus far, and we look forward to the opportunities to come."
In addition to low startup costs and manageable operations, franchise owners are provided extensive corporate training as well as real estate, construction, operations, marketing and grand opening support, making for a truly sweet franchise opportunity. This high performing business model has made Cinnaholic a highly sought-after franchise brand.
As Cinnaholic sets its sights on continued growth, it seeks out qualified single-unit and multi-unit investors in a range of market sizes throughout the United States and Canada. The flexible business model works well in upscale lifestyle centers, major city centers and near college campuses. A notable contributor to franchisees' success is the relatively low cost of owning and operating a Cinnaholic location, specifically the small footprint (around 1,000 square feet) as well as low food and labor costs.
Fazoli's Hitting Franchise Goals
Fazoli's is on pace to achieve its largest growth push in brand history.
The iconic Italian brand kicked off its fiscal year in April and announced its most aggressive franchise goal to date. Following its record-breaking 2021 fiscal year in which Fazoli's signed 20 franchise agreements to develop 50 new locations, the brand set out to double its previous record with anticipation of signing 40 new franchisees for 100 locations.
In its first quarter alone, the renowned, Lexington-based brand executed eight area development agreements to add 22 new locations to its pipeline. Six new franchisees signed on to each open at least three locations, and two existing franchisees will expand their portfolio with the brand. With the new deals, Fazoli's will continue rapidly expanding throughout Alabama, Arkansas, Florida, Georgia, Kentucky and Tennessee.
"Fazoli's is on a winning streak, and we're dedicated to achieving this extraordinary goal," said Fazoli's CEO Carl Howard. "With our sales and traffic momentum, Fazoli's is well-positioned for tremendous growth and our first quarter proved that new and current franchisees across the country agree. Markets are selling out fast, and we're still targeting development in cities like Dallas, Houston and Charlotte. We have much more to look forward to this fiscal year as we continue to drive expansion efforts nationwide in pursuit of reaching our all-time highest development record."
All eight of the franchise deals signed are taking advantage of Fazoli's unrivaled Franchise Incentive Program. With the aggressive incentive strategy, franchisees can sign a short five-year term, versus the typical 15-year commitment, with zero deposit, zero franchise fees and zero royalty fees in the first year. Fazoli's also relaxed many of its conversion requirements so operators can open a 2,000- to 3,500-square-foot restaurant for under $350,000. For the remainder of FY22, Fazoli's is on target to complete 11 conversions.
Fazoli's developed three new prototypes designed to capitalize on its unprecedented surge in off-premise revenue. A new 1,700 double drive-thru prototype, and a 2,200- and 2,500-square-foot prototype are in the works to provide prospective franchisees with the most cost-effective solutions to serve the brand's premium Italian offerings while delivering the best bottom line.
"With our AUVs at an all-time high, there is no better time for us to rapidly grow our brand," Howard said. "Our incredible menu, unmatched value and service model, combined with our current incentive, has franchisees signing up on a daily basis. It's an exciting time to be a part of the brand, and we're thrilled to watch the Fazoli's Franchise Family grow at an unprecedented rate."
Biggby in NY
250-plus unit coffee franchise BIGGBY® COFFEE announced that as of July 2, 2021, the brand is officially registered to franchise in the state of New York. BIGGBY® COFFEE, which is centered on a culture of loving unconditionally and supporting others, is excited to bring that mission to communities across the Empire State.
The East Lansing-based franchise opened in 1995 and currently has more than 250 cafes across 10 states. Now, the brand is preparing for expansion in New York state. BIGGBY® COFFEE surpassed its Q1 goal of 30 signed franchise agreements with 27 signed franchise agreements and 10 openings recorded since April 1st as of today, and the brand is gearing up for an equally successful remainder of the year with its latest steps towards expansion.
"I am a native New Yorker, so I am thrilled to have the opportunity to spread the BIGGBY® COFFEE concept throughout New York," said Lisa Oak, chief development officer for the brand. "By growing the brand in New York state, our goal is to help as many people as we can to build a life they love, and we can't wait to bring that to the communities of New York."