MRM Franchise Feed: Randy's Donuts Plans Rise and Burger King Makes Sustainable Commitment
23 Min Read
Modern Restaurant Management (MRM) magazine's Franchise Feed offers a glimpse at what's new in the restaurant franchise and MUFSO environment.
Randy's Donuts Plans Aggressive Expansion
Randy's Donuts signed franchise development deals for 78 domestic stores throughout California in addition to seven company stores (Santa Monica to open in summer), 10 company affiliated stores in development in Las Vegas and seven in Central California.
It also continues its rapid growth internationally by adding franchise development deals for France, Morocco, Egypt, Kuwait, and Bahrain to its international market now totaling 64 stores. In total, 165 stores are set to open.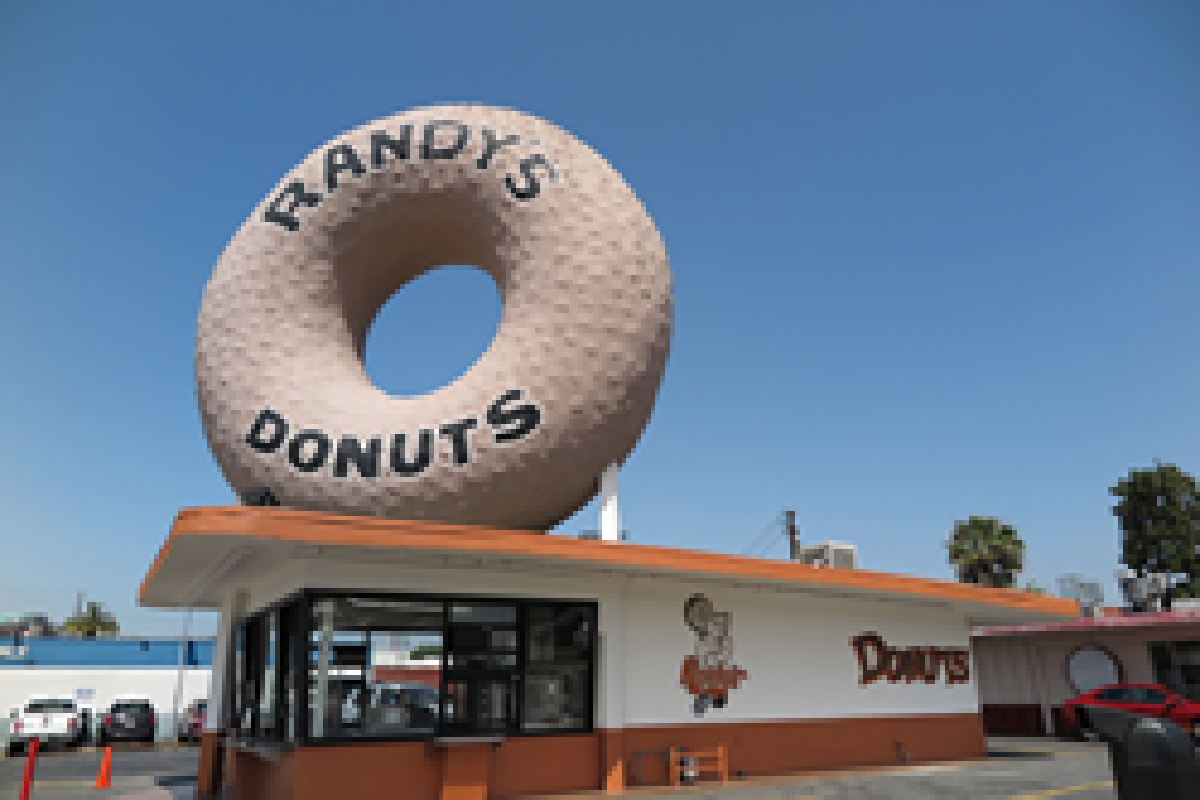 Randy's Donuts is also in negotiations for dozens of stores throughout California and other states. Likewise, it is currently in talks to develop the remainder of Europe, Mexico, Latin America, and throughout Asia.
"It's a very exciting time and we're thrilled for new markets to experience our beloved handmade donuts in their own neighborhoods. We always believed that when the world started to see a glimpse of the end of the Covid crisis, that we would be one of the fastest growing brands in our category," said President Mark Kelegian.
Randy's Donuts began franchising domestically in the summer of 2019. Despite tremendous initial interest in 2019, the Covid crisis put a halt to all discussions in 2020. However, since the start of 2021, Randy's has seen a wave of interest from both domestic and international franchisees. "We are focusing our efforts on experienced multi-unit operators looking to add a dessert brand to their portfolio. We think this is the best approach for any franchisor in the early growth stages", added Kelegian.
The company has signed development deals for 25 stores in Downtown, Central and South Los Angeles, 10 stores in the Inland Empire, 12 stores in San Fernando Valley and North Los Angeles, 12 stores in Orange County, 10 stores in San Diego County, and six stores in the Temecula to Riverside area. Randy's has already received approval for one store in LAX Terminal 7 pending the full re-opening of the airport hospitality facilities.
Randy's Donuts began franchising internationally in 2018 with development deals for 20 stores in South Korea, five stores in portions of Saudi Arabia and nine stores in the Philippines. However, due to the Covid crisis, most countries were prevented from opening stores. Saudi Arabia had a successful pop-up store at the 2019 Riyadh Season and is opening its first permanent store in Jeddah this summer. On the other side of the globe, the South Korea stores are a huge hit. To date, the South Korean franchisee has opened three stores and expects to open their fourth store in June and fifth store by the end of the year.
Randy's has signed development deals for five stores in France, five stores in Morocco, 10 stores in Egypt, four stores in Kuwait, one store in Bahrain, and expanded its foothold in Saudi Arabia to 10 stores. In total, Randy's has 64 stores either open or in development internationally and expecting even more growth in the next 12 months. Randy's is actively seeking a partner for expansion into China and other local markets in Asia.
At all Randy's Donuts locations, guests can find over 60 different varieties of classic, deluxe, fancy, and premium donuts along with Randy's Rounds (Randy's Donuts much larger version of a donut hole) and more. Unlike large donut chains, for over 60 years Randy's Donuts has made every donut by hand, using exclusive proprietary ingredients that produce a donut that is fluffier, airer, larger and stays fresh longer. Coffee enthusiasts are treated to a variety of coffee blends, espressos, cold brew, iced-drinks, and frappes powered by Randy's Roast – (Randy's Donuts propriety coffee roaster blend) along with local favorites in many stores.
Mark Kelegian and his family purchased Randy's Donuts in 2015. The company currently owns and operates six locations in Southern California. The Costa Mesa location, opened in March 2021 and the first in Orange County, sold over 100,000 donuts in its ten days.
On the Border Debuts New Prototype
On The Border is taking it back to the 1980's with the debut of its new prototype that pays homage to the brand's first design and renowned experience, top photo.
On The Border North Point, located at 10575 Davis Drive in Alpharetta, reopened as the brand's first restaurant to feature the all-new prototype.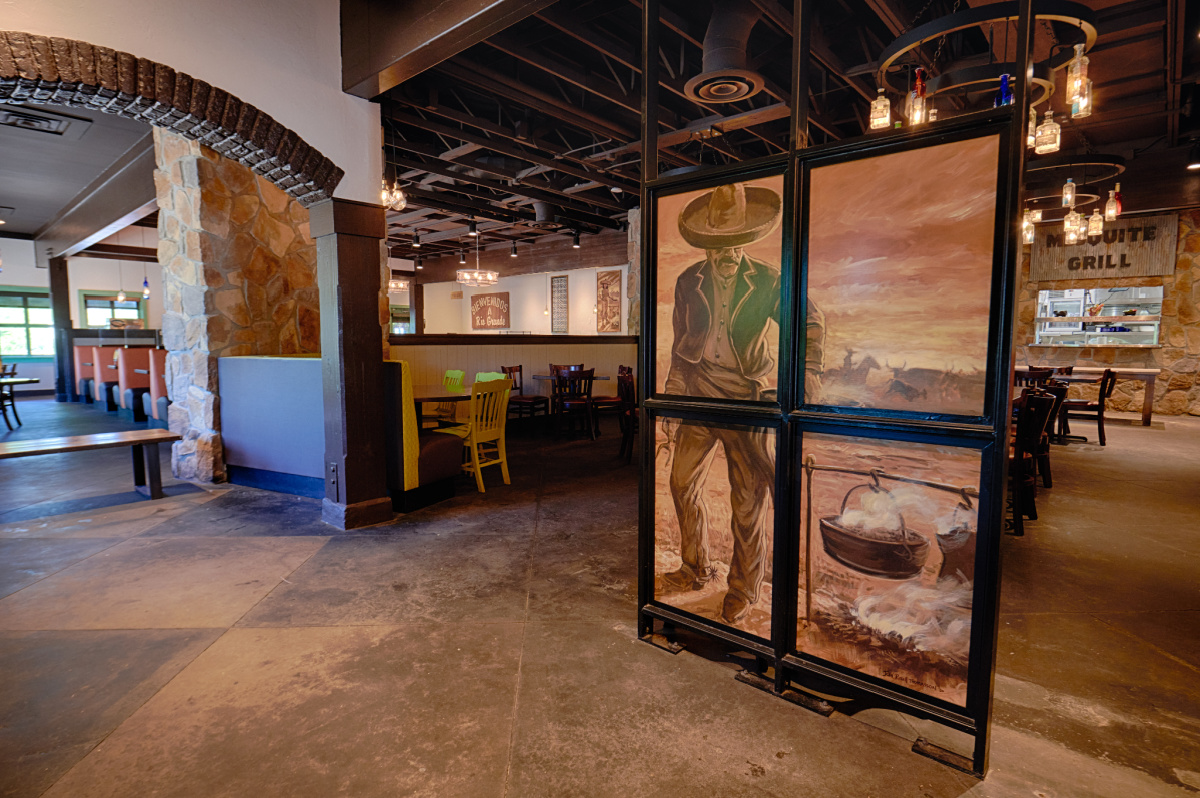 Featuring a palette of white adobe and rustic colors, longtime guests will immediately recognize the difference with warm colors balanced with colorful Mexican features. With new chairs, tables and barstools, the revamped restaurant boasts an upgraded bar look and feel. Artwork inspired by the brand's heritage transports guests to On The Border's roots. The brand even enlisted the same artist who first created a cowboy painting for On The Border's original restaurants to make more to go on the exterior of updated locations.
Acting as a test prototype, guests' responses at the Alpharetta restaurant will determine On The Border's next steps in developing future locations.
"We are on a mission to re-image On The Border and take guests back to our glory days," said Chief Real Estate Officer Mike Wood. "After almost four decades of learning and growing, our company has decided it's time to go back to what first brought people to our brand – and that includes offering bolder-than-ever Tex-Mex food and pulling together design elements that are inspired by On The Border's legacy. By updating our prototype to look more like our first locations, we hope to remind people of how great the food, atmosphere and experience was and continues to be today."
On The Border's new design is part of an overall brand enhancement to improve the guest experience. To showcase bold new flavors, On The Border has elevated its menu, and the innovative new dishes will be available for guests visiting North Point.
On the ordering side, the brand improved its signage for to-go orders and is also planning to leverage technology with the rollout of a new online ordering system. In addition, On The Border will launch a new Rewards program and an app that allows guests to track points for every visit.
"North Point is our first location in years to get a revamp, and we've been focused on finalizing this new design for a while now, so we're thrilled to see it come to fruition in Alpharetta," Wood said. "This test prototype is the beginning of a journey in which we continue to refine our design and get it just right for our guests. Everything about On The Border's original building balanced both Texas and Mexico's culture but with a real sense of fun adventure, and that's what we're striving to emulate once again. We can't wait to receive feedback from our fans."
Clean Juice's Fresh Q1
Clean Juice® released its 2021 first-quarter financial report showing strong continued growth and new accolades from the quick-service restaurant industry. Despite the lagging global pandemic, the organic fast-casual brand is surging forward with record-breaking sales, franchise development growth, and new guest acquisition and satisfaction.
In the first quarter of 2021, Clean Juice exceeded expectations in key performance indicators namely comparable or same-store sales (SSS), which increased seven percent. The first quarter was fueled by a strong fourth quarter of 2020 with the introduction of new organic cleanses and a robust seasonal winter menu that included new organic soups and featured an elderberry acai bowl and an expanded wrap category. In January, the company launched its Cleanse Club subscription service that continues to drive guest value followed by the launch of its Spring Menu featuring dragon fruit and a Guest Appreciation Weekend event that capped off a strong March. The company reported a 24 percent same-store sales increase in March 2021.
"We are extremely proud of our continued growth, which we view as a true testament to how well our premium organic and healthy products integrate into our guests' changing tastes and preferences," said Landon Eckles, CEO, Clean Juice. "Our guests continue to demand access to truly healthy and delicious food and beverage products are served with smiles and speed."
In addition to establishing a brand awareness benchmark and high guest satisfaction ratings (Net Promoter Score), both measured through commissioned third-party industry research studies, Clean Juice continues to earn industry accolades for its franchise development program and value-based offerings. As the nation's first USDA-certified organic juice bar, Clean Juice's move to offering more organic food and beverage offerings, accentuated by its popular seasonal menus, has earned spot #154 within Entrepreneur Magazine's Franchise 500 ranking and #149 2021 Fastest-Growing Franchise. In spite of the many challenges faced by the franchise industry in 2020, many existing franchisors continued to grow (and evolve), and new companies even continued to enter the franchise arena, resulting in a record-breaking number of applicants for new franchise stores. In the first quarter of 2021, Clean Juice awarded 15 units, precisely 25 percent more than planned.
"This year continues to be the 'Year of the Guest,' where they are the focal point to everything we do, from menu innovation to technology to podcast content," Eckles said. "We have much more innovation planned for the rest of the year and we won't stop grinding until our average unit volume and guest count goals are met," he said, reiterating his company's sixth core value that showcases their employees' grinder mentalities.
Twin Peaks to Grow in Northern Florida
Twin Peaks executed an area development agreement with Moussa Haidar of Haidar Estates, LLC to grow the brand and open lodges in both Jacksonville and Tallahassee. The first of the three new restaurants is slated to open in Jacksonville in spring of 2022.
"Twin Peaks has a strong central and south Florida presence, so we are thrilled to continue expanding our footprint into northern Florida," Twin Peaks CEO Joe Hummel said. "Moussa is a highly experienced operator who is well-known for his commitment to providing outstanding customer service and developing long-term loyalty from his satisfied guests. Twin Peaks is experiencing impressive growth right now, so there's no better time for Moussa to join our brand."
"I spoke with the Twin Peaks team in Dallas, and it was very exciting to see their plans to take the company to the next level," Haidar said. "As a franchise veteran with 26 years of experience in the restaurant industry, I was ready to meet with the leadership team and am happy I was able to sign on. I have known the Twin Peaks founder, Randy DeWitt, for many years and have been following the brand's journey. I have always enjoyed Twin Peaks and believed it was a great concept with its delicious scratch-made food, 29-degree beer and sports viewing atmosphere. I can't wait to help this best-in-class brand grow as we bring Twin Peaks to more of Florida."
Founded in 2005 in the Dallas suburb of Lewisville, Twin Peaks now has 80 locations in 25 states.
Freddy's Names CEO
Freddy's Frozen Custard & Steakburgers named Chris Dull as the new Chief Executive Officer, effective immediately. Dull joins the franchise on the heels of its recent acquisition by private equity firm Thompson Street Capital Partners (TSCP) in March of 2021. Freddy's partnership with TSCP marks an exciting period of transition for the established restaurant brand, positioning the company to elevate its capabilities through investments in marketing and technology, as well as further fuel ongoing nationwide growth through franchise development.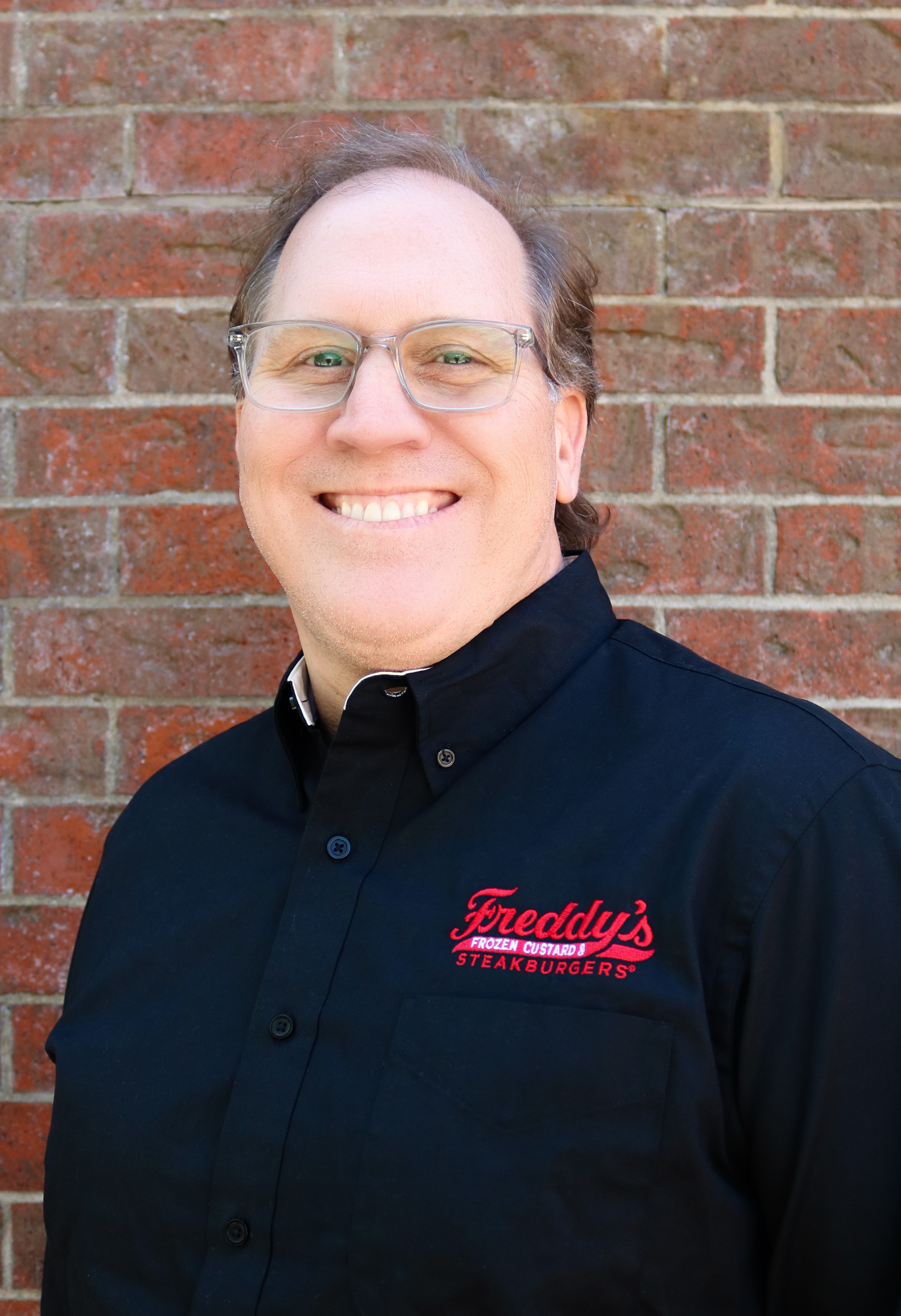 With more than 25 years of experience in the franchise and restaurant industries, Dull has been instrumental in building, reviving and growing iconic brands throughout the U.S. and worldwide. He most recently served as President and CEO of Global Franchise Group, which has a portfolio of six brands – Great American Cookies®, Marble Slab Creamery/MaggieMoo's®, Pretzelmaker®, Hot Dog on a Stick®, and Round Table Pizza®. In his new role as CEO of Freddy's, Dull will leverage his extensive industry experience to increase Freddy's focus on marketing and technology deployment while continuing to evolve the brand's operational best practices, as well as accelerate franchise development. Dull succeeds Freddy's co-founder Randy Simon, who will remain engaged in the business as chairman of the board and continue to play a critical role in Freddy's strategic development.
"As we look to continue Freddy's positive momentum, we're proud to welcome Chris into the Freddy's family," said Randy Simon, Co-Founder and Chairman of the Board of Freddy's Frozen Custard & Steakburgers. "His background and expertise will be a true asset in building upon the success we've achieved and expand our footprint nationwide, while continuing to prioritize the success of our franchisees. Most importantly, Chris shares our commitment to operating The Freddy's Way, our promise to approach every aspect of our business the right way, holding true to our values and emphasizing quality."
Freddy's has experienced double digit percentage growht annually. The growth has been fueled by the dozens of existing franchisees that continue to reinvest and grow with the brand. Their commitment has resulted in an average of 30 to 60 new restaurant openings each year since 2016, and a pipeline of more than 500 units committed to be developed in the coming years.
"Freddy's has emerged as one of the strongest and most viable franchise opportunities within the fast-casual segment today, creating a customer experience that is unparalleled in every aspect, from its hospitality and service to the one-of-a-kind menu offerings and product innovation. Once I was introduced to the brand and saw firsthand the operational excellence of its business model, I immediately jumped at the chance to join this exceptional team," said Dull. "With a simple yet craveable menu and proven processes, as well as some of the best training capabilities I've seen within the industry, the Freddy's concept is easy to execute and boasts a profitable AUV for franchisees. Our system being comprised of dozens of franchisees who operate hundreds of units is a true testament to the viability of this franchise opportunity and growth potential, and I have no doubt the sky is the limit."
With six restaurants opening in the first quarter of the year, including locations in Boise, Idaho; Memphis, Tennessee; and Pensacola, Florida, Freddy's Frozen Custard & Steakburgers® plans to open more than 50 restaurants nationwide throughout the remainder of 2021. Franchise opportunities remain in areas across the U.S., including the Northeast, Upper Midwest, California, Florida, Oregon, and Washington and large metro areas such as Pittsburgh and Miami and many of its surrounding markets.
Romeo's Teams with FranFast
Romeos' Pizza has partnered with FranFast to onboard new franchisees the brand has awarded over the last eight months. During this time, Romeo's Pizza has awarded franchises in Colorado, Texas, Ohio, Florida and Nigeria. To date, the brand has 47 operating locations and plans to open an additional 13 units by the end of 2021. With this growth, the successful onboarding of new franchise owners has become a top priority.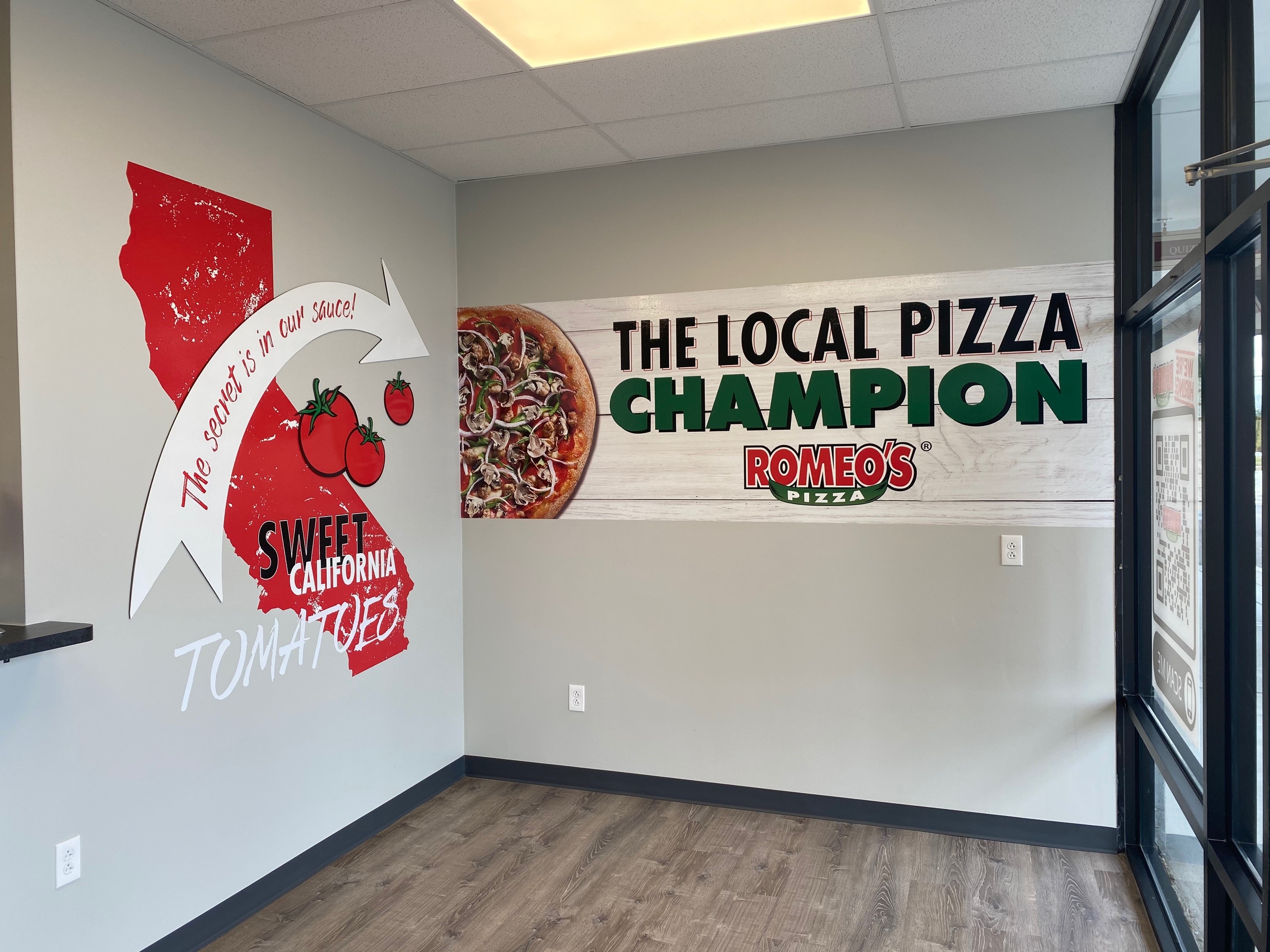 "As we look to continue the momentum of our powerful same-store sales and total company growth, we identified a top in class partner to automate tasks and support our franchise owners with timely new store openings", said Ryan Rao Chief Franchising Officer for Romeo's Pizza.
FranFast is a platform that utilizes four pillars – franchise development manager, new store opening tracker, franchise compliance tracker and franchise communities – that can be fully customized to the needs and business processes of each franchise network.
Burger King To Reduce Environmental Footprint
Burger King® launched a green packaging pilot program focused on finding scalable solutions for eight of our most-used, guest-facing items including forks, spoons, knives, straws, drink lids, Frypods®, Whopper®wrappers and napkins.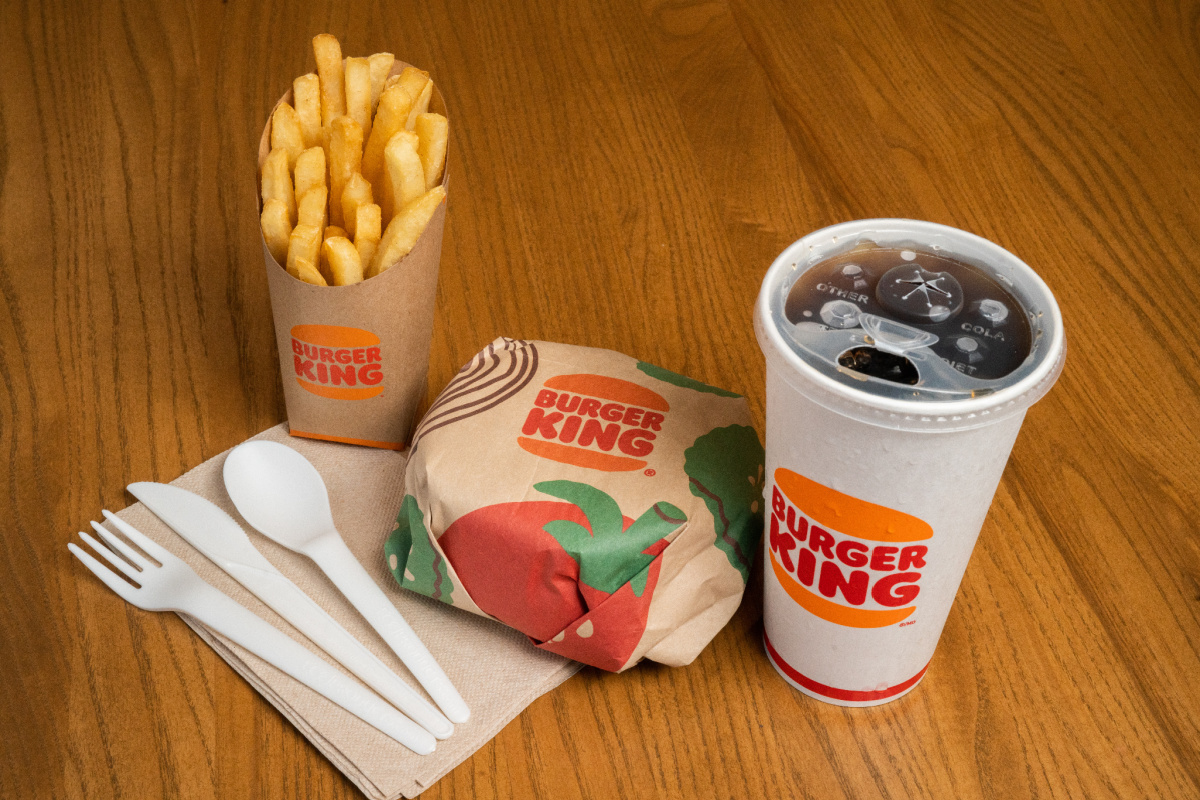 The guest packaging will be tested in 51 of our company-owned restaurants in Miami and utilizes alternative materials, such as Frypods® made with renewable unbleached virgin paperboard; cutlery made with cPLA, a plant-based plastic; and napkins made with 100 percent recycled fiber. We will also be testing paper and plant-based straws along with strawless lids, which could potentially eliminate up to 500 million single-use plastic straws annually from participating U.S. Burger King® restaurants. This action alone would translate to the removal of 910 metric tons of greenhouse gasses per year, the equivalent of 196 vehicles driven for one year. They are also testing two new options for Whopper® sandwich wraps, which represent a 13 percent and 34 percent reduction in paper compared to previous wraps, respectively. This could translate to an additional 500 to 1,500 metric tons of paper waste eliminated annually across the U.S.
"Sustainable packaging is a cornerstone of our Restaurant Brands for Good journey, and this new pilot represents a huge opportunity for us to make a difference," said Matthew Banton, head of innovation and sustainability, Burger King®. "We're optimistic about our progress and are committed to reducing waste to do our part in creating a more sustainable future."
Understanding that sustainability requires partnership throughout the supply chain, Burger King are partnering with The Coca-Cola Company and Kraft Heinz to bring these initiatives to life. Leveraging our combined size and resources, we will work together to provide insights, packaging expertise, and resources on these pilots, helping to maximize future national potential.
"We continue to innovate and rethink how consumers enjoy Coca-Cola beverages. We are excited to partner with Burger King® to offer a reusable packaging alternative for their guests," said Barry Danckert, vice president, Global RBI Customer Team, The Coca-Cola Company. "This effort supports The Coca-Cola Company's World Without Waste initiative and virgin plastic reduction goal."
"Burger King® has been leading the charge in foodservice sustainability and Kraft Heinz is excited to partner with them and Loop to offer reusable packaging around the world. Global companies and global brands have the power to help shape the world for good and Kraft Heinz is committed to a better future with responsible recycling and reusable initiatives," said Peter Hall, president, U.S. Away From Home, Kraft Heinz.
Cowboy Invests in Walk-On's
Dallas Cowboys Quarterback Dak Prescott is now a co-owner of the Walk-On's Sports Bistreaux,'sDallas-Fort Worth and Waco restaurants.
"We are thrilled to officially welcome Dak to the Walk-On's family," said Brandon Landry, Walk-On's Sports Bistreaux's CEO, co-founder and owner. "As the face of the Dallas Cowboys, Dak is an icon in the North Texas area, and he fits in perfectly with our brand's winning culture. This is Walk-On's second NFL partnership, and we hope to continue to expand this unique co-owner opportunity with additional athletes in other markets across the country."
As a co-owner, Prescott now has a 20-percent stake in Walk-On's restaurants in Arlington, Las Colinas, The Colony and Waco. To kick off the partnership, on Tuesday, May 4 from 4-6 p.m., Prescott teamed up with Walk-On's to pass out approximately 1,000 meals with OurCalling – a nonprofit that serves and builds long-term relationships with the unsheltered homeless of Dallas County.
"Growing up in Louisiana, my appreciation for Walk-On's not only stems from my own love of the atmosphere and Louisiana-inspired cuisine, but also its greater connection to the Dallas community," Prescott said. "Walk-On's remains a staple in North Texas and I feel tremendous gratitude to be such an integral part of this growing franchise brand."
Former New Orleans Saints QB Drew Brees is a co-owner of Walk-On's Enterprises, the brand's parent company, with Landry.
"Knowing that the core of this brand includes caring about people and encouraging a team-before-self mentality makes this commitment and partnership an easy decision," Prescott said.
Nick Filet Inks Franchise Deals
Nick Filet, the first-ever filet mignon sandwich restaurant, signed agreements to open 11 new franchise locations and one additional corporate-owned location. On the heels of this past December's first franchise opening in Wayne, Pa., the company's second franchise location will open this May in Orlando, followed by its third corporate-owned location opening in West Chester, Pa. in August. Over the next five years, Nick Filet will open 10 franchise locations in Dallas and surrounding areas.
Founded in 2018 by father-son entrepreneurs Keith and Nick Kline, Nick Filet is a fast-casual restaurant specializing in affordable, steakhouse quality meals for lunch and dinner. Known for its cooked-to-order filet mignon sandwich on a toasted Amoroso Kaiser roll, the concept offers a high-end alternative to burger joints and cheesesteak shops. Nick Filet's tender filet mignon sandwiches can be built to order with melted cheese and free toppings, including steak sauce, horseradish, mushrooms, and onions.
"Expansion through franchising was always part of our plan. From our very beginnings, we designed a simple, elevated menu that would put a new spin on fast casual," said 26-year old Nick Kline, co-founder, Nick Filet. "In just three years, it's taken off, and I feel we've created a new category in dining – something I like to call 'Elite Fast Casual.' We're one of the only restaurants serving filet mignon and lobster at fast food prices."
"We're so excited to see the brand we built together open in new markets across the country," said Keith Kline, co-founder, Nick Filet. "It's a thrill to witness our passion project appeal to so many. We really just can't wait for new customers to taste the difference and take part in the Nick Filet experience. I'm particularly proud of my son Nick for pushing to make our dream a reality."
Genghis Grill Partners with No Kid Hungry
Genghis Grill announced its partnership with No Kid Hungry, a national campaign that is ending childhood hunger by helping launch and improve programs that give all kids the healthy food they need to thrive.
Through May 23, guests can donate $3 or more to purchase a No Kid Hungry pin-up at Genghis Grill restaurants across the country. One hundred percent of the proceeds from the pin-ups will be donated to No Kid Hungry. The pin-up will have the guest's name written on it, and will be displayed in the restaurant to further raise awareness for No Kid Hungry. In addition to the pin-up, guests who donate will also receive a $5 bounce back gift card to use during their next visit to Genghis Grill.
"With this partnership, we're able to make a difference for the one in six children who could be living with hunger today," said Paul Carolan, Chief Executive Officer of Genghis Grill. "Summer is always the hungriest time of year for children who depend on school meals, and this summer, in the wake of the coronavirus, it may be even worse. We want to help children in our communities get access to the meals they need while building awareness about the issue of hunger and how No Kid Hungry is helping. It's an honor to be a partner in their mission to end childhood hunger."
Hummus & Pita To Open in California
The Hummus & Pita Co. announced its flagship location for all of California with a Grand Opening slated for late June of 2021. Making home in North Hollywood's premier development NOHO West Shopping Center, as the first of the concept's Los Angeles wide franchise expansion, the California brick-and-mortar kicks off the five-unit franchise deal signed with Southern California multi-concept operator, Dan Markel. He has already identified his second California location in Toluca Lake. Other potential locations are currently being scouted in Studio City, Burbank, Santa Monica, West Hollywood, and Mission Hills with his long-term Operating Partner Narek Khudabakhshyan.
The new location in the modern walkthrough mall includes a wraparound outdoor patio that seats 20 and feeds into a European piazza-style area where diners can people-watch while enjoying their meal. The Hummus & Pita Co.'s corner cap location, which seats 30 indoors, stuns with 25-foot ceilings and a line concept that enable guests to see their food being prepared to their specific tastes and preferences.
"Ever since first learning about The Hummus & Pita Co. and how the concept is really pioneering healthy fast-causal options, I knew I wanted to get involved. I've researched plenty of franchise opportunities, but none I have seen are as inclusive or as innovative," said Markel. "We would be remiss if we didn't jump on the opportunity to be a part of the company's growth in one of the fastest-growing food segments in the industry. We're excited to introduce its menu of health-conscious eats to this neighborhood of Angelenos and we're confident that it will be well-received among the community."
"We're thrilled to be working with Dan to bring The Hummus & Pita Co. to the West Coast and break into the region's food scene in this trendsetting market," said Dave Pesso, co-founder of The Hummus & Pita Co. "Dan has his finger on the pulse of the LA area, which is demonstrated in his brilliant securement of a spot within NOHO West's unbelievable facility. We know that the thriving and diverse population in North Hollywood will love our health-focused Mediterranean eats, and we are eager to introduce our innovative menu to even more diners all across the state."
The Hummus & Pita Co. currently operates nine stores in New York City, Connecticut, New Jersey, Michigan as well as recently debuted stores in Alabama and Georgia, and has sights set on coast-to-coast expansion.
Yogurtland, the nation's leading frozen yogurt franchise, is excited to announce it has partnered with Olo (NYSE: OLO), the leading digital ordering provider for over 400 restaurant brands across the U.S., to offer online ordering for Yogurtland guests. In addition to making it more convenient to get your froyo fix through online ordering, Yogurtland has revamped its mobile app and Rewards Program, which makes every purchase more rewarding.
Yogurtland Launches Revamped Real Rewards Program
Yogurtland fans can anticipate a more frictionless user experience through the integration with Olo.The digital optimizations allow Yogurtland guests to order easily and safely from the comfort of home without compromising the Yogurtland experience of creating a unique treat.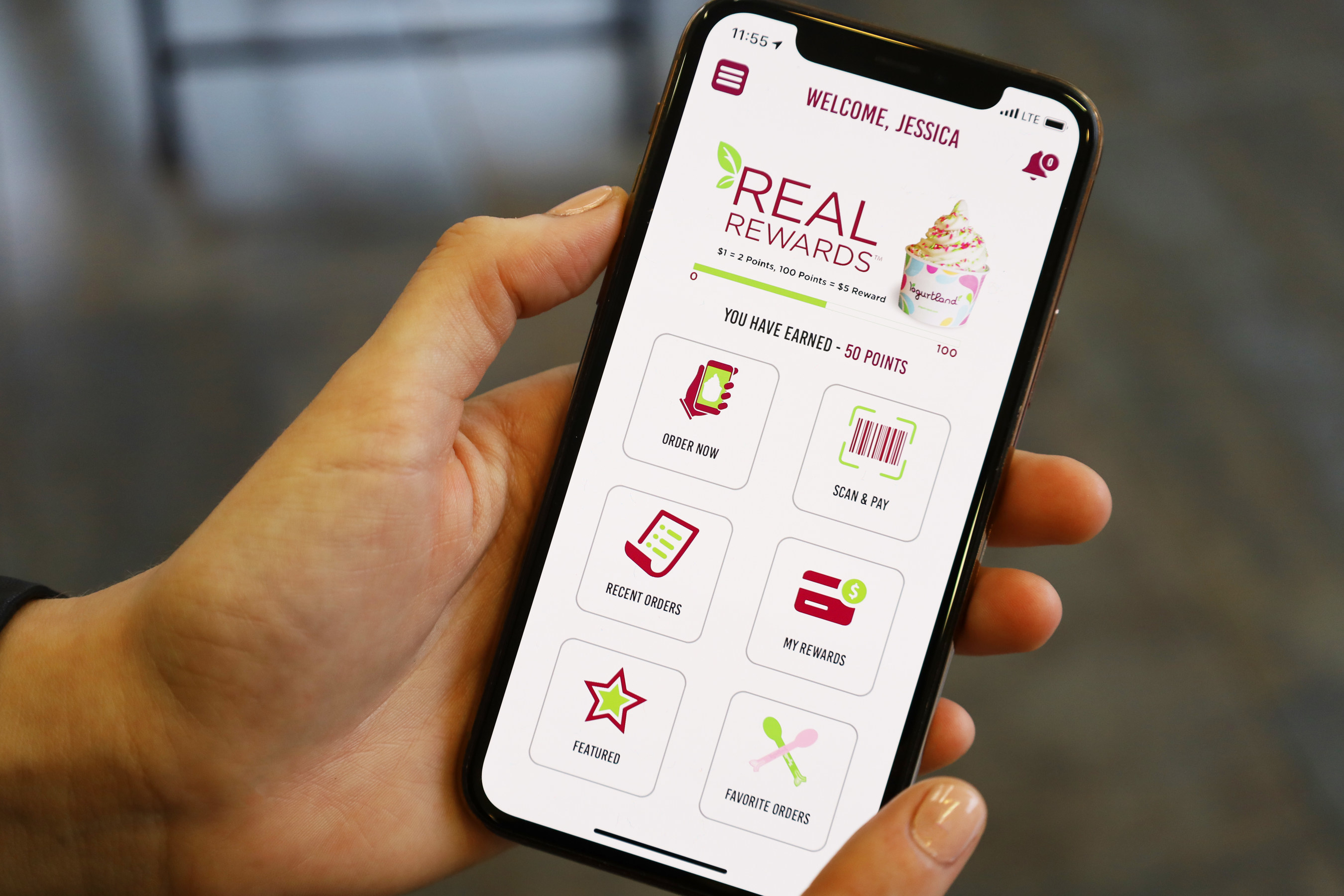 Yogurtland's revamped Real Rewards program introduces new Rewards member advantages such as earning two points for every dollar spent, a $5 reward for every 100 points earned, a free birthday treat, three new Rewards tiers, and 50 bonus points just for signing up. Joining the Real Rewards program is easy when you download the Yogurtland mobile app on your Android or iOS phone.
New mobile app features include in-app ordering, quick access to your account and transaction history, adding Yogurtland gift cards to your account as a payment option, creating and viewing favorite orders, and tracking your progress towards the next reward.
"We're proud of taking a digital-forward strategy that makes Yogurtland more accessible and relevant for our guests," says Yogurtland's Senior Marketing Manager, Brittany Knollmiller. "Launching a new Real Rewards program and mobile app during our 15-year anniversary allows us to celebrate and connect with our guests in an entirely new way."
Wolfnights Looks to Grow
Wolfnights®, a gourmet wrap concept in New York City, signed the lease for a new location at 40 West 55th Street in Midtown Manhattan in a move to more than double its existing footprint and kick off a 10-year growth plan for corporate and franchise expansion.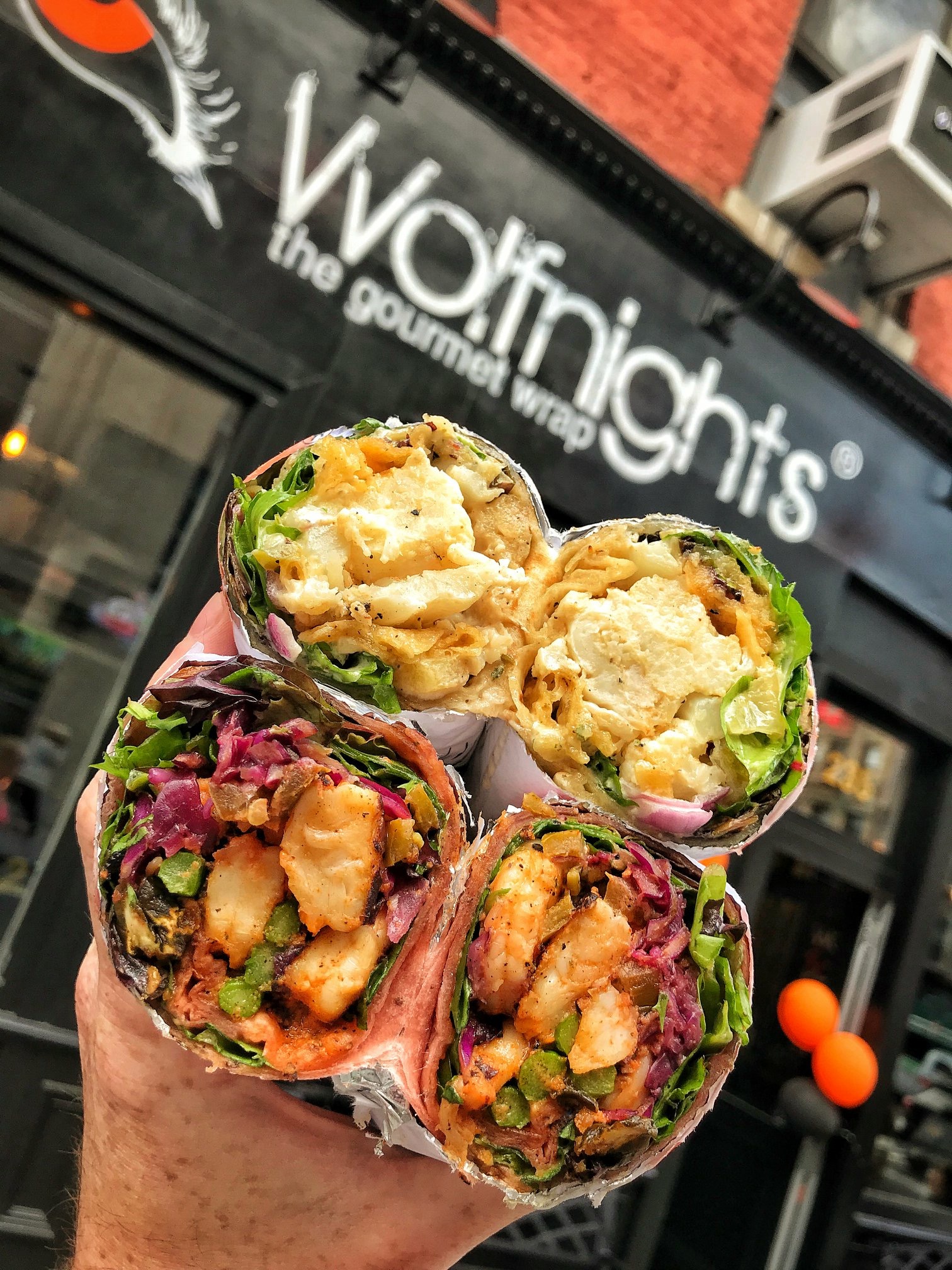 Wolfnights Founder and CEO Itai Afek is preparing for rapid nationwide growth, with ambitious plans to open three additional New York locations in 2021 and more than 500 new locations across the country in the next 10 years. Opportunities for low-cost restaurant conversions and unprecedented real estate deals accelerated the concept's growth plans in 2020.
"I signed a lease three months ago for a location at 2675 Broadway in Manhattan and knew that I'd continue to look for spaces when I saw the deals on real estate available in New York City," said Afek. "I'll be able to secure and open three locations for the same investment that one location would have cost two years ago. Since they are conversions, I'll be able to open inexpensively and quickly. I expect to open on Broadway in June."
Afek has two new locations secured and is actively seeking a third. He plans to open three additional locations in New York City this year, bringing his Manhattan footprint to five stores.
In partnership with Fransmart, Wolfnights plans to expand in New York, New Jersey and along the east coast.
"It's a tenant's market right now – and the perfect time for businesses to lock in amazing lease terms and take advantage of low-cost conversions," said Dan Rowe, franchise industry veteran and CEO of Fransmart. "If you had been considering franchising before COVID-19 hit, you should revisit that idea now with a hot concept like Wolfnights before the window of opportunity closes."
Dave's Hot Chicken is Hot
Dave's Hot Chicken is riding its red-hot momentum generated in 2020 into the first quarter of 2021 and beyond.
Through growth initiatives led by the VP of Franchise Development, Shannon Swenson, Dave's Hot Chicken has continued to build its roster of seasoned operators with newly signed deals. In the first quarter of 2021, four new franchise owners have signed agreements for 56 units, bringing the total to 26 operators and 359 locations. These new deals will introduce the brand to new markets, with their first entry into the Northeast in Boston, Massachusetts; Oklahoma City, Oklahoma; Indianapolis and Fort Wayne, Indiana; and Cleveland and Columbus, Ohio. Now, the brand has zeroed in on growing more throughout the Midwest, Northeast and Southeast.
"We have shown no signs of slowing down in the first quarter of the year. With the talented team we have in place and the appealing opportunity that is Dave's Hot Chicken, we don't expect to either," said Swenson. "I look forward to more continued success for the rest of 2021."
So far, Dave's Hot Chicken has opened three new locations in 2021, including the brand's milestone 10th location in Northridge, California. This is only the start of the 40-locations expected to open throughout the year.
Additionally, Dave's Hot Chicken has added additional talent to their team. David Crocker joined the corporate team in March as Vice President of Marketing, bringing with him over 15 years of extensive marketing experience in franchising and restaurants. Crocker will play a key role in consumer and development marketing as Dave's Hot Chicken continues to grow its presence.
"There is so much potential for Dave's Hot Chicken that, truthfully, we've barely scratched the surface when it comes to growth," said Bill Phelps, CEO of Dave's Hot Chicken. "Everything is in place for us to have another great year and further cement our status as the leading Nashville Hot Chicken concept."
Founded by classically-trained chef Dave Kopushyan and three friends in early 2017, Dave's Hot Chicken initially opened as a parking lot pop-up, with lines quickly wrapping around the block. Since then, the brand has exploded in popularity and now has multiple brick-and-mortar locations open in Southern California. Today, the fast-casual brand has its sights set on growing throughout the United States and currently has more than 200 units committed in less than nine months of announcing the franchise initiative.
Salata Plans for Charlotte Opening
Salata announced its second location in North Carolina, opening at Rea Farms this fall. Located at 9855 Sandy Rock Pl., Charlotte, NC 28277, Salata will join the restaurant lineup at the historic community, serving fresh and healthy meal options with satisfying portions. Charlotte's first Salata location will open in the Ally Building uptown late this summer.
The Rea Farms Salata is owned and operated by Free Fenix, LLC – partnered with Watson Six, LLC. The franchise group will introduce Salata to the community with the brands' first North Carolina location opening late this summer in uptown Charlotte, and plans for continued expansion.
"The growing community and amenities tailored towards an active lifestyle make Rea Farms a great fit for our brand," said Michelle Bythewood, Salata president. "We're excited to expand in Charlotte and by joining the second wave of concepts opening at the historic South Charlotte development we will make fresh, healthy options even more convenient and accessible to the community."
Curry Up Now Continues Expansion
Curry Up Now is celebrating the opening of its Alpharetta, Georgia, location at 24 South Main Street in Alpharetta City Center. This marks the third metro Atlanta area franchise location and continues Curry Up Now's aggressive nationwide expansion. With locations in Atlanta's Madison Yards at Reynoldstown, North Decatur Square and now Alpharetta, Curry Up Now operates 14 restaurants across the country, with more than 50 restaurants in varying stages of development in nearly every major region in the United States
"I envisioned having a Curry Up Now in the downtown Alpharetta area for quite some time. In fact, during my first real estate tour of the Atlanta Metro, I felt that this exact location could have been our first location in the market," said Curry Up Now Founder and Chief Troublemaker Akash Kapoor. "We are thrilled to serve our flavorful and playful takes on Indian street food to such a vibrant community while continuing to grow the Curry Up Now brand nationwide."
Franchisee Hemant Suri opened the Alpharetta location in a low-cost restaurant conversion. After changing the color scheme, décor and adding some new equipment, the restaurant build-out cost far less than expected and helped expedite the timeline to open and serve the community.
"After living in Alpharetta for more than 20 years, I know this concept will be well received among the mix of forward-thinking young professionals and a growing Indian population in the area," said Suri. "We are proud to have successfully opened our third Curry Up Now in about 18 months and are already looking for the fourth location. We feel the greater Atlanta market has the potential to accommodate even more, our goal is to open 10 locations."
Working with industry-leading franchise development company Fransmart, Curry Up Now is currently seeking experienced multi-unit foodservice operators to develop additional franchises in major markets across the country.
"This is the largest Indian food franchise in the U.S. There is no other concept like Curry Up Now in fast casual today," says Fransmart CEO Dan Rowe. "The brand has already grown nationwide from California to New Jersey with additional territories being scooped up quickly."
In the last ten years, the Kapoors have expanded the Curry Up Now empire to include three food trucks, 14 brick-and-mortar restaurants spanning coast to coast, and a globally inspired craft cocktail bar concept, Mortar & Pestle, that is housed within select Curry Up Now restaurants.
Waitr Partners with Red Robin
Waitr Holdings Inc. is partnering with Red Robin Gourmet Burgers, Inc. to enable delivery of the restaurant chain's menu items to Waitr users.
Waitr and Bite Squad will begin offering delivery from more than 50 Red Robin locations across the nation, as well as its new virtual brand concepts.
Over the past several months, Waitr has notably added a number of popular large well-known brands like Red Robin to its list of restaurant partners on its platform. In addition, Waitr has also expanded its delivery reach in many of its top regions, launching in multiple new underserved cities and towns.
Red Robin is a full-service restaurant chain serving an innovative selection of high-quality gourmet burgers in a family-friendly atmosphere. In addition to its burger offerings, Red Robin serves a wide array of salads, appetizers, entrees, desserts, signature beverages and Donatos® pizza at select locations. Red Robin has recently launched delivery-only concepts including Chicken Sammy's, The Wing Dept and Fresh Set, that feature extraordinary chicken sandwiches, wings and fresh salads, that are also available through Waitr.
"We continue to work hard to add popular restaurants to our platform such as our newest partner Red Robin Gourmet Burgers," said Carl Grimstad, CEO and Chairman of Waitr. "Our association with Red Robin, as well as our other recent restaurant additions, further reinforces our commitment to our loyal diners. We strive to provide the best delivery experience possible, along with a variety of dining options."
"Red Robin is thrilled to partner with Waitr and extend our reach to more people looking to enjoy our craveable food in the comfort of their homes, or wherever they may be," said Jonathan Muhtar, Red Robin Executive Vice President & Chief Concept Officer.
FMI Group Selects Algonomy
Franchise Management Inc. (FMI Group) has selected Algonomy as their strategic partner to drive the company's digital customer engagement transformation. FMI will deploy Algonomy's Restaurant Analytics Solution to enable data-driven decision making across the business.
Based in New Brunswick, Canada, FMI is one of North America's largest operators of Pizza Hut, KFC, Taco Bell, Burger King and Panera Bread Cafés with more than 350 locations and over 7,000 employees in Canada and the United States.
FMI Group will use Algonomy's SaaS solution for Restaurant Analytics as its enterprise analytics platform, providing company decision makers with deep insights to identify and optimize business opportunities. This comprehensive solution helps drive insights in demand forecasting, inventory management, operations, ecommerce, guest experience, voice of customer, marketing and CRM, audit and compliance, associate training and productivity.
Algonomy's analytics insights promise to help FMI pursue its mission of feeding North America while offering an exceptional guest experience from inspired employees.
"In this fast-paced, digital-first world we have to make important decisions quickly to keep up with ever-changing consumer needs and preferences. We believe Algonomy will give us a strong data foundation and the insights we need to make better and more-timely decisions" said Arlene Dore, CFO, FMI Group.
"Algonomy's platform is designed to democratize the power of data across the enterprise by delivering analytics-driven actionable insights to each and every role. This culture change towards data-driven decision making is key to digital transformation in the restaurant vertical. We're proud to be FMI Group's partner in this exciting transformation journey," said Sivakumar Hariharaiyer, SVP Americas & Europe at Algonomy.