MRM Franchise Feed: Opportunity is Barking and the Spirit of BBQ
3 Min Watch By MRM Staff
Modern Restaurant Management (MRM) magazine's Franchise Feed offers a glimpse at what's new in the restaurant franchise and MUFSO environment.
PJ's Hopes to Open 187 Locations Throughout Florida in Next 10 Years
PJ's Coffee of New Orleans plans for rapid expansion throughout Florida with hopes to bring 187 new locations within the next 10 years.
"Florida is an ideal market for us because there is an unmatched synergy between the sunshine state and our hometown of New Orleans, especially when it comes to tourism," said David Mesa, Chief Development Officer for PJ's Coffee of New Orleans. "For many Floridians, their weekend getaways to New Orleans are the only time they get to enjoy PJ's Coffee. Our goal is to bring the coffee to them, so they can make every weekend feel like a vacation."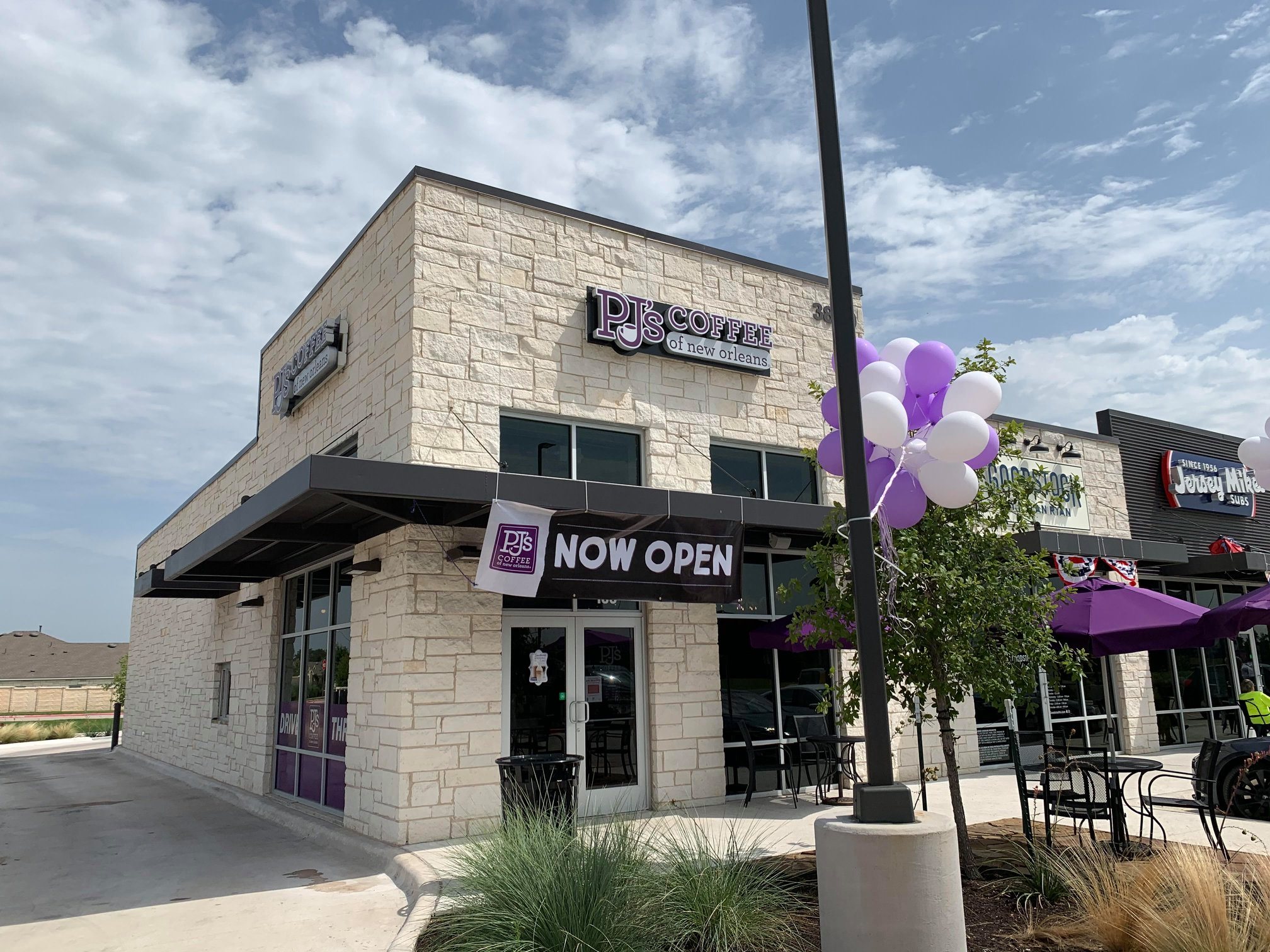 The company already signed nine franchise licenses with three new franchisees. These new PJ's coffeehouses are set to open across Orlando, Panama City, and Pensacola and will be the first Florida locations for the franchise. Of the three new Florida franchisees, Susan Wright and business partner Mike Herren are excited to bring three PJ's Coffee's to Central Florida.
"I discovered PJ's Coffee back in 2002, and have been hooked ever since," said Wright. "I have been sharing my love for the brand with anyone who would listen. My passion for PJ's Coffee, mixed with great products we offer is bound to bring guests in and have them love the franchise as much as I do."
The brand is looking to expand with franchise partners in following cities:
Gainesville: Up to six locations
Jacksonville: Up to 35 locations
Miami: Up to 40 locations
Orlando: Up to 40 locations
Panama City: Up to six locations
Tallahassee: Up to 10 locations
Tampa: Up to 50 locations
Currently, PJ's Coffee has 124 locations and by the end of 2020, the franchise is expected to open an additional six cafes throughout the country. This year alone, PJ's Coffee has signed on 31 new franchisees, representing a total of 52 units – including the nine Florida licenses.
A prospective franchisee can expect a total investment range between $190,775 – $391,000 for non-traditional franchise units and $200,775 – $582,000 for traditional units. The operating model and menu are adaptable to any environment with different options including kiosks and free-standing locations with a drive-thru, ranging from a few hundred square feet up to 2200 square feet. PJ's Coffee offers a proven franchise structure with strategic corporate support.
New COO at Fuzzy's
Fuzzy's Taco Shop named Jessica Wescott as Chief Operating Officer, in addition to her role as Chief Financial Officer. Wescott was appointed as CFO in September 2019, and after a year of cross functionally working within the company and playing an integral role in the success of the brand in the face of the pandemic, the taco shop has added COO to her title. The Texas-based restaurant group is recognized for their Baja-style fare with nearly 150 franchise- and corporate-owned locations in 16 states.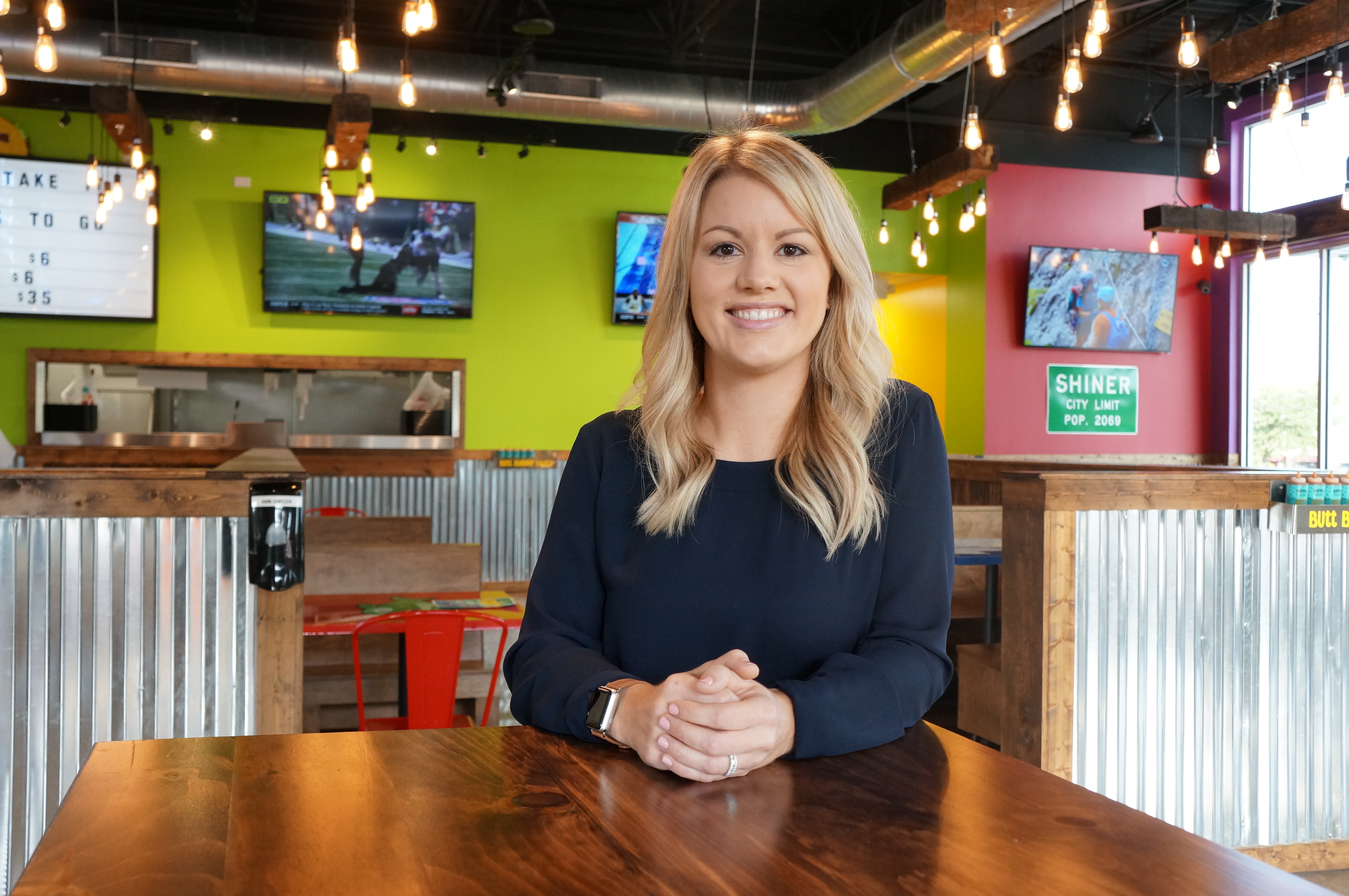 Prior to Fuzzy's Taco Shop, Wescott's experience included franchising and client-facing relationships where she focused on data-driven insights. She started her career in private wealth management, serving as the Director of Client Relations for an investment advisory firm where she honed her skills for management of client relationships and true servant leadership. Her journey into the franchise world began when she joined MOOYAH Burgers, Fries, & Shakes. During this time, she served across many verticals of the business, ending her tenure with the brand as the Vice-President of Development & Finance, leading the brand's growth strategy.
Wescott's career with Fuzzy's Taco Shop began in January of 2018 as the Executive Vice President of Finance, where her responsibilities included strategic planning, finance, technology, and marketing.
"Since she joined the team in 2018 it's become incredibly clear what an important asset Jessica is to the team and the future of Fuzzy's Taco Shop," says Mel Knight, President of Fuzzy's Taco Shop. "Her analytical approach to our overall strategy and growth goals has resulted in increased sales and profitability for our franchisees. Our franchisees trust in her ability and look to her for guidance, which made the decision to expand her role to include Chief Operating Officer a very easy one."
Wescott sees herself in a leadership support role, and it doesn't go unnoticed by franchisees. Since joining the Fuzzy's Taco Shop team, she estimates 30 percent of her day typically is spent talking to franchisees and believes this is one of the keys to success for the brand and its operators.
"As a franchisee, the role of CFO doesn't necessarily affect us day-to-day, but the COO is extremely important because they deal with things that we touch and feel on a daily basis," says North Texas Fuzzy's Taco Shop franchisee Eddie White. "One of the biggest benefits Jessica brings to the table is she has a very thoughtful way of processing things and coming up with the right answer. It's clear to us she is someone who can help us grow and innovate and make sure we are making decisions to keep us relevant 10 years from now."
Subway on ezCater Platform
ezCater announced the launch of Subway's new online catering platform as part of the sandwich chain's overall focus to create even greater digital convenience for guests. The new Subway catering platform will allow guests, particularly businesses, to make large orders for any occasion from participating Subway restaurants across the U.S.
"An online ordering experience optimized for today's catering needs is critical so our guests have confidence their event will go smoothly," said Renee Hourigan, Senior Director of Off-Premises Innovation at Subway. "ezCater's platform provides effortless online ordering and exceptional customer service."
"We've built our Catering Growth Platform with data and insights from over a decade of feeding meetings and company events," said Mike O'Hanlon, Head of Catering Partner Business at ezCater. "Catering orders are moving online faster than ever and it's critical to Subway's growth plan to be where their customers are. And, who doesn't want a Subway Footlong for their next meeting?"
Catering is different: restaurants require different menus, operations, and technology to manage their catering business. The ezCater Catering Growth Platform is uniquely designed to help restaurants get incremental catering orders and manage their catering operations. It combines best-in-class online ordering and catering management software with reliable delivery solutions and award-winning customer service.

Spreading the Spirit of BBQ
This year for Giving Tuesday (Dec. 1), Sonny's BBQ has named three deserving employees to their newly formed Sonny's Kindness Crew (video at top, each of whom embodies the spirit of BBQ, is passionate about spreading kindness and loves helping out their local community. The three honorees were nominated by their peers and given $2,500 each to donate to a charity of their choice. This year, Sonny's BBQ wanted to empower their employees to have a say in helping their communities, a change in strategy from previous years when customers would nominate charities of their choice. Recognized employees include:
Jessica Spinelli (Apopka, server), donating to the NICU at Wolfson's Children's Hospital: Jessica's resilience doesn't go unnoticed by her peers. After delivering her daughter at Wolfson's two months early, Jessica has become an advocate for supporting newborn ICU services and helping other mothers get the care they need for themselves and their newborn children. Jessica's donation will go towards the construction of the new NICU rooms / wing at the hospital. Renders of the project can be found here.
Tara Boyle (Palm Harbor, director of operations), donating to the Gulf Coast Jewish Family and Community Services – Holocaust Survivor Program: Tara's mom leads the local Holocaust Survivor's Program and describes her mom as "the epitome of kindness." It runs in the family, as Tara graciously leads her staff to spread Sonny's BBQ's mission of kindness throughout her community.
Claudia Hamilton (Orange Park, server), donating to JDRF: Claudia's daughter was diagnosed with type 1 diabetes at just six-years-old. Since then, Claudia has championed for a cure with JDRF, participating in walks and donating to the organization when possible. Her passion for others is also evident at Sonny's BBQ, where her peers describe her as a "consummate individual that goes the extra mile for her guests and colleagues."
Opportunity is Barking
MUTTS Canine Cantina® is challenging dog lovers across the country to help potential franchisees spot the perfect location for a MUTTS® dog park and cantina in their city, using the hashtag #BringAMUTTSHere. MUTTS is working with franchise development group Fransmart to expand nationwide.
"One of the major benefits of our cantina and dog park layout is that it can be modified to fit a piece of land that may not be a good tract for other types of real estate," said Michelle Boggs, managing partner of MUTTS Canine Cantina. "With the #BringAMUTTSHere campaign, we want to help potential investors visualize just how easily they could transform a plot of land into a thriving MUTTS franchise, regardless of its shape or size."
Beginning its franchise journey in 2019, MUTTS' unique "eatertainment" concept, coupled with its recurring revenue stream and flexible footprint, enables them to remain adaptable. Throughout the COVID-19 pandemic, MUTTS has shown its resiliency and staying power, with membership at its Dallas location increasing by 28% and membership at its Clearfork location increasing by 14 percent.
"The pet industry topped $95.7 billion in 2019, with pet eatertainment becoming increasingly popular as pet owners look to safely enjoy outdoor activities with their pets by their sides," said Fransmart CEO Dan Rowe. "The cantina and dog park is fully pandemic-proof as an outdoor concept, and the recurring membership revenue stream provides unlimited growth potential for entrepreneurial franchise investors. These attributes have enabled MUTTS to continue to attract franchisees and close deals, even amid the pandemic."
Pet lovers hoping for a MUTTS to come to their city can take a photo of a prime location and share it on Instagram using the hashtag #BringAMUTTSHere. Opportunity is barking for entrepreneurs with a passion for pups, and MUTTS is answering the call.
Jamba by Blendid
Blendid and Jamba opened the first co-branded location, Jamba by Blendid, at Walmart in Dixon, CA.
"Blendid is on a mission to make delicious and customized food accessible to all using robotics and AI. Launching our first Jamba by Blendid kiosk further expands our goals and accessibility," said Vipin Jain, CEO and co-founder of Blendid. "We're proud to team up with the leading smoothie brand on this new opportunity to provide a solution for contactless food preparation and delivery which has become imperative during the COVID-19 pandemic."
"At Jamba, we've made significant investments in technology over the past two years to drive more value and accessibility for guests," said Geoff Henry, President of Jamba. "Jamba by Blendid is yet another way technology can help us deliver on guest needs. We see an opportunity to get Jamba into more locations, make it even more accessible, and create solutions where our team members can leverage the latest in technology to efficiently serve our guests. We look forward to working with the Blendid team to gain a better understanding of the role robotic kiosks could play in our brand and how our guests respond to this new experience."
The new kiosk offers plant forward Blendid smoothies, custom created Jamba and Blendid smoothies inspired by familiar flavors found at Jamba, including proprietary Jamba Boosts such as Jamba 3g Energy Boost or Daily Vitamin Boost, one boost can be added free of charge to smoothies.
Blendid's contactless kiosk includes a robotic arm, blenders, a refrigeration system, and numerous dispensers that store and dispense a variety of ingredients including solids, liquids, and superfood boosts.
Blendid's proprietary food operating system (foodOS™) processes the orders and payment, measures and dispenses precise amounts of ingredients for customized drinks, blends, pours, and stores each smoothie until a guest is ready for pickup. The process is completely contactless from order to pick-up. The Jamba by Blendid system can serve a fresh smoothie in under three minutes and can process up to 45 drinks an hour and nine drinks simultaneously.
MOOYAH Eyes Expansion
MOOYAH Burgers, Fries & Shakes plans to put its brand on 12 new restaurants in key markets across the U.S. — including one a stone's throw from Manhattan's Times Square.
MOOYAH will open two restaurants in the fourth quarter, the New York City location and one in Madison, Wisconsin. An additional 10-unit deal will pepper the Dallas-Fort Worth area with the brand's newly remodeled look and always fresh taste.
In Madison, Wisconsin, the Bergeson family welcomed guests to its fourth MOOYAH location at 605 Junction Road on Monday, November 16.
"MOOYAH has been so well-received by the community since we opened our first restaurant. We attribute a lot of our success to the people we have promoted from within and our team's commitment to exceeding our Guests' expectations day in and day out," said Franchise Owner Josh Bergeson.
"The Bergeson family is a great example of how multi-unit, family owners can thrive with the MOOYAH model," said MOOYAH President Tony Darden. "The family now has four restaurants open in just five years, so they've clearly found their place in Madison. They're involved with their community, treating Team Members right and providing Guests with the best experience possible."
As the franchise brand looks to the East Coast, MOOYAH will make its debut in Manhattan near Times Square in December at 485 7th Ave, New York, NY. This first location in midtown is being operated by brothers Nick and Art Depole, bringing Guests mouth-watering, made-to-order burgers, french fries hand cut from Idaho potatoes and all-natural ice cream shakes, including the current limited-time only treats: Pumpkin Pie and White Chocolate Peppermint Shakes. The recently updated menu also includes housemade chips and freshly baked chocolate chip cookies.
But more than serving quality meals, this Manhattan MOOYAH near Times Square will also serve up the brand's freshest look. All 12 of the new stores MOOYAH is set to open will feature a reimagined prototype that rolled out earlier this year. The design includes dining room seating zones, dedicated third-party delivery and pickup shelving, a closed kitchen, digital menu boards and a redesigned logo.
"The visibility of the location is truly unbeatable and will create an amazing opportunity to introduce our delicious menu, industry-leading mobile offering and refreshed restaurant design to an unprecedented number of Guests and franchise prospects who may be visiting the Big Apple," said Darden.
In Texas, a massive, multi-unit franchise signing proves the high-quality, quick-service brand has real appeal while many of America's restaurants and brick-and-mortars sit empty.
Agape Management, a firm formed by longtime friends and seasoned food and beverage executives Sean McCullough, Greg Stevens and Ted Beaman, has bitten off the rights for 10 new MOOYAH locations and is taking control of two existing locations near Dallas, Texas.
"We know MOOYAH as Guests, and we love it from that perspective," said Beaman. "And since it brought in new ownership a few years ago, the company has done a lot to benefit its Franchise Owners — including improving the quality of the product and enhancing the Franchise Owner experience. We see MOOYAH as a very high-quality brand that hasn't gotten enough attention yet, and now is an opportune time to get in on the action."
Looking into 2021 and beyond, MOOYAH is eying expansion across major markets including Houston, Las Vegas, Orlando, Tampa, Phoenix, Nashville, Raleigh-Durham, Atlanta and Richmond.
Gong cha Plans European Expansion
Taiwanese tea brand Gong cha is actively seeking additional franchisees across Europe. The company is aggressively seeking to further grow its presence as part of a broader global expansion.
A staple throughout Asia with a following since the 1980s, Gong cha bubble tea has become a daily treat for in-the-know consumers across the world. According to Allied Market Research, the European bubble tea market is over $300 million in size and growing at nine percent per year.
The company employs a mostly take-out model, offering bubble tea through delivery as well as in-store pickup. Despite the global pandemic, new stores have continued to open around the world, including a new store in Liverpool, England. Gong cha now has stores in 19 countries with over 1,300 locations. Recently acquired by TA Associates, a leading global growth private equity firm, Gong cha is well-positioned for continued growth.
Gong cha's famous bubble tea is a premium milk tea infused with pearls (delicious chewy pearl-shaped tapioca), flavored with fruit and other toppings and usually served over ice. Gong cha's top flavors include Pearl Milk Tea and Brown Sugar Milk Tea, and the company regularly offers seasonal products, such as Mango Milk Foam Slush and Crème Brulee.
Einar Gustafsson recently joined Gong cha as CEO, Americas & Europe, to quickly scale-up the company's presence in these markets. He was previously Managing Director for Bakkavor Asia, an integrated food manufacturing company, specializing in chilled, prepared food, and helped build Bakkavor's presence in China.
"I am excited to share the Gong cha opportunity with interested potential franchisees," said Mr. Gustafsson, Gong cha CEO, Americas & Europe. "Gong cha is a leading brand in a fast-growing category, and the unit model economics are very attractive. With a fairly straight-forward operating model and relatively low upfront capital requirements, a Gong cha franchise investment is compelling."
James Sollars, joined Gong cha as COO of Gong cha Europe to lead the company's expansion in the region. Prior to joining Gong cha, Mr. Sollars spent more than 20 years with Pret A Manger, leading that company's entry into the U.S. and China.
"Gong cha's menu of 600 customizable bubble teas has earned the company a loyal following among bubble tea enthusiasts," said Mr. Sollars. "Our teas have become one of the most 'instagrammable' beverages on the market and a true winner with our Gen Z customers."
La Madeleine to Unveil New Petite Market and Bakery Prototype
La Madeleine French Bakery & Café returns to Addison, Texas in February. Located at 15125 Montfort Drive in Dallas, the new Petite Market and Bakery will showcase the brand's all-new prototype, including la Madeleine's first-ever drive-thru and a featured scratch-baking experience.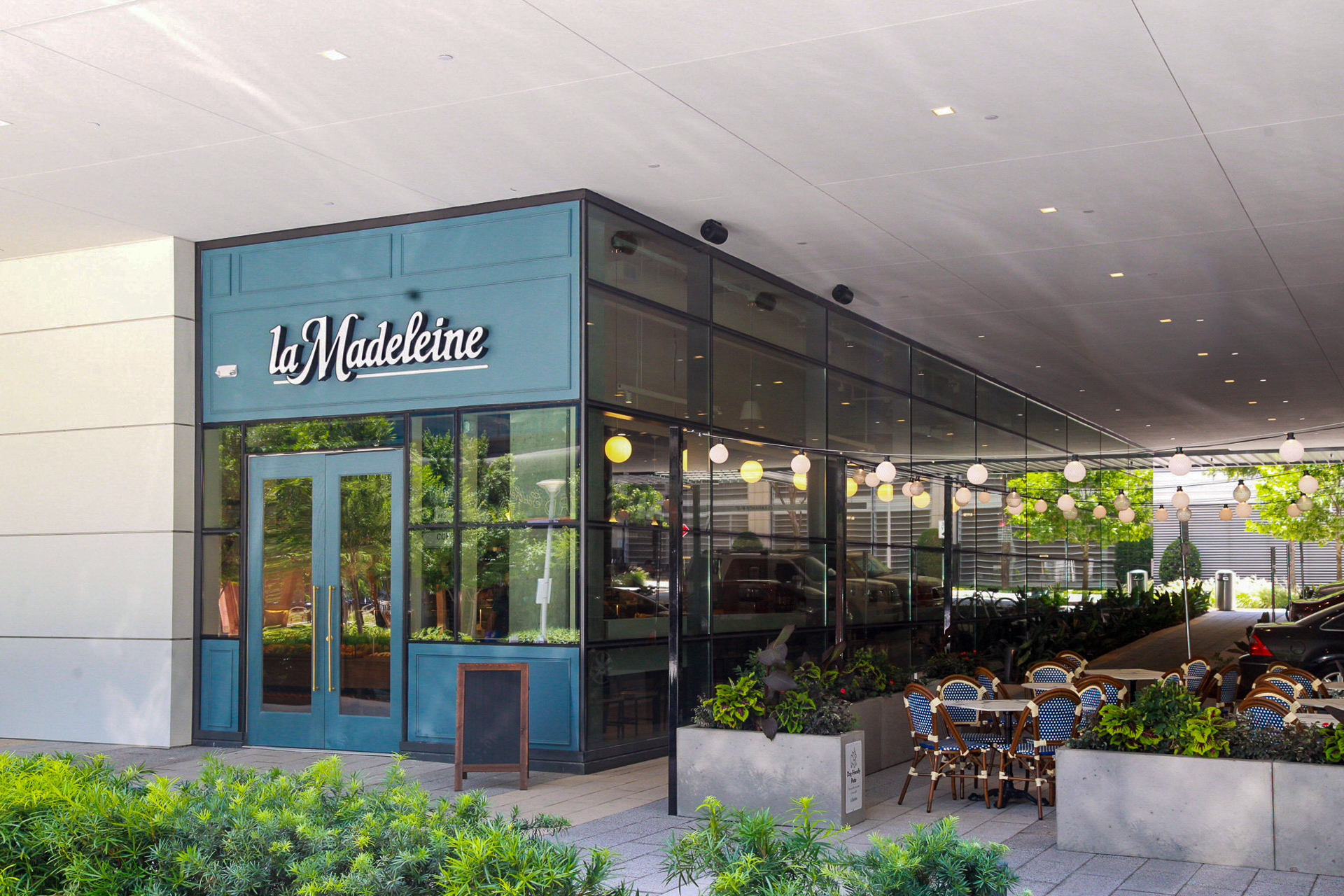 Along with la Madeleine's signature classics, the menu will feature new, fresh-made salades, sandwiches, grab 'n go charcuterie, healthy snacks, indulgent tart flavors and a broad selection of wine. It will also feature an expanded coffee and espresso program that will include everything from frappés to seasonal beverages like a honey lavender latte. Guests will have the opportunity to grab a front-row seat to watch fresh bread being baked from start to finish!
"To round out the French bakery experience, team members will make bread onsite by mixing the dough, shaping and baking it," said la Madeleine CEO Lionel Ladouceur. "There is truly nothing more delightful or delicious than a batch of warm bread coming fresh out of the oven."
Guests will be transported to their daily French escape when they enter the new neighborhood bakery. In addition to a bright and airy interior, the 4,180-square-foot Montfort location will feature cozy indoor seating and a covered patio that offers outdoor dining options.
Additionally, guests will be able to enjoy the la Madeleine experience that best suits them by selecting their service style of choice: grab 'n go, dine-in, order ahead for convenient curbside or drive-thru pick-up.
"We are excited to return to Addison and debut a refreshed la Madeleine experience that we believe will encourage our guests to return multiple times throughout the week," said Chief Operating Officer Sheryl Fox. "Our new design is tailored to today's consumer preferences and caters to all of our guests' needs – whether they're looking to grab a quick latté and fresh-baked croissant or prefer to enjoy a leisurely lunch and the art of conversation. We can't wait to deliver an outstanding and safe experience when we open."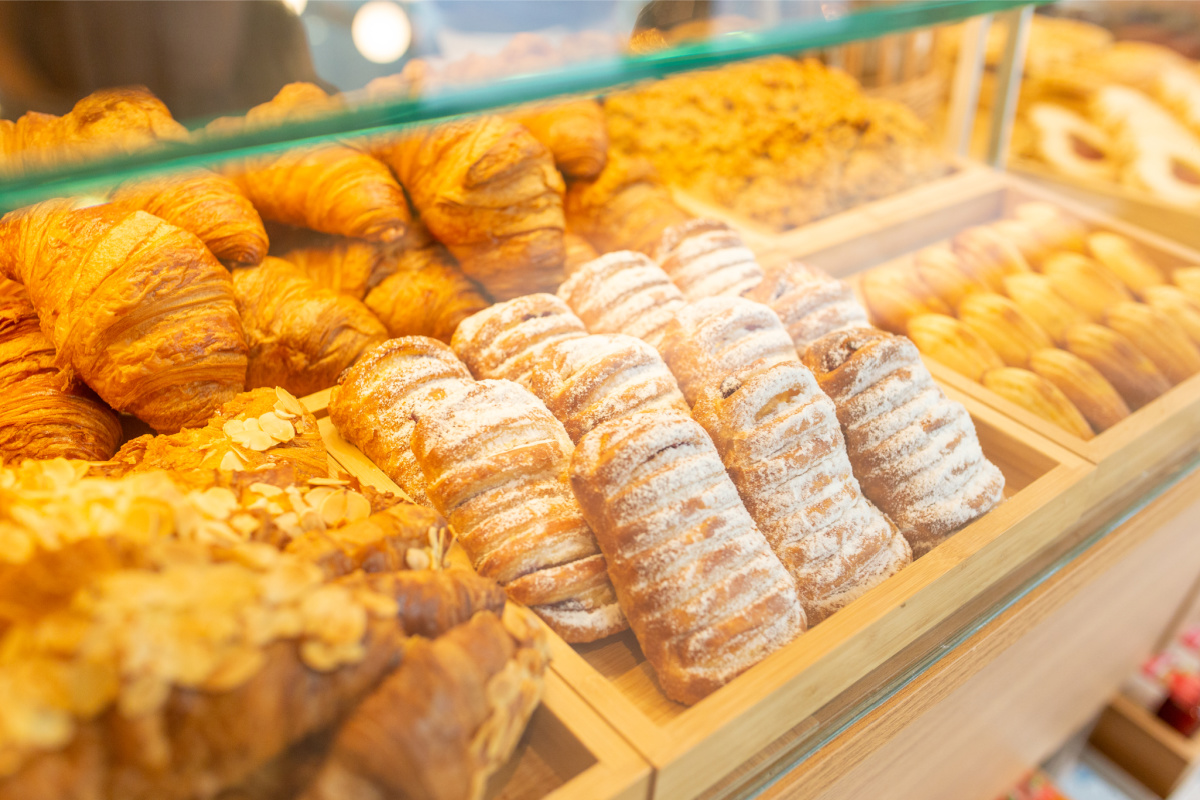 The neighborhood bakery has implemented enhanced sanitization standards and processes at all of its locations, while adhering to all federal, state and local guidelines. To learn more about the extra precautions la Madeleine is taking to deliver the safest experience possible to guests and team members, visit lamadeleine.com/health-and-safety. La Madeleine's Montfort location will begin hiring 35 new team members in the weeks ahead. Once the new bakery opens, it'll mark the 24th la Madeleine in Dallas-Fort Worth, 52nd in Texas and 93rd systemwide.
Grimaldi's Goes Virtual with Kitchen United
Grimaldi's Pizzeria, headquartered in Scottsdale, AZ with locations at 1 Front Street, Brooklyn, NY and nationwide, is opening of two satellite kitchens. In partnership with Kitchen United, the takeout and delivery-only operations will be located in Scottsdale,and Austin. Grimaldi's has brought its signature, coal fired brick-oven pies to over 40 neighborhoods in 11 states across the country. Grimaldi's continues to make history this fall with the opening of its first satellite kitchens, aptly called Grimaldi's Pizzeria To-Go.
Through the partnership with Kitchen United, Grimaldi's Pizzeria To-Go will make enjoying the restaurant's pizzas, calzones, salads, and cheesecake even easier by providing a simple, virtual ordering process for takeout or delivery. During a time of evolution for the restaurant industry, Grimaldi's Pizzeria To-Go aims to provide innovative value to its customers and showcase "the future of takeout and delivery."
"Despite the turbulence that the restaurant industry has faced in 2020, we feel fortunate to have seen strong growth in our to-go business and are confident that the time is right to launch a takeout and delivery-only concept," said Joseph Ciolli, CEO. "We look forward to growing this area of our business. This is only the beginning stage of Grimaldi's plan to add more innovative ways to make it easier for our guests to order and pickup their favorite pizza."
The inaugural Grimaldi's Pizzeria To-Go in Scottsdale opened its doors in November within Kitchen United located at 7127 E Shea Blvd, Scottsdale, AZ 85254. A secondary location in Austin is currently under construction within Kitchen United located at 8023 Burnet Rd, Austin, TX 78757.
Thankful Thursdays
As part of "Thankful Thursdays" by Ike's Love & Sandwiches last month, the brand donated meals valued at over $10,000 total to California hospitals.
The hospitals included John Muir Medical Center in Walnut Creek, Mission Hospital in Laguna Beach, Glendale Adventist Hospital in Glendale, USC Verdugo Hills Hospital in Glendale and Children's Hospital of Los Angeles.
"In the middle of an unprecedented holiday season, we wanted to give a big thank-you to our heroic healthcare community with sandwiches," said Michael Goldberg, CEO of Ike's Love & Sandwiches. "It's the season of giving back to one another, and our local healthcare workers certainly deserve the most this year."
The donated meals included Ike's premium 8-inch sandwiches on world famous Dutch Crunch Bread with two layers of Ike's secret Dirty Sauce. With over 800 sandwich combinations, including plenty of vegan, vegetarian and gluten-free options, there is something for every diet preference and tastebud to enjoy at Ike's. Every Thursday in November was "Thankful Thursday" at Ike's, with a variety of Fall-themed sandwiches available for only $7 each.
Cake for Good
MOD Super Fast Pizza Holdings, LLC released its limited-edition "Squad Cake" – an orange cake with vanilla cream filling, wrapped in orange icing and topped with rainbow sprinkles. Proceeds from this special Cake for Good will support MOD Squad members during times of crisis through its employee relief fund. MOD's "Bridge Fund" to date has provided emergency grants of over $1,000,000 to Squad members in need. The Squad Cake will be available while supplies last at all 490+ MOD locations across the U.S. and Canada.
The Bridge Fund was started six years ago when a group of employees pooled money together to surprise and replace a fellow Squad member's stolen bike – his only mode of transportation to work. Established as an official company fund in 2015, the Bridge Fund provides grants to Squad members struggling with an unexpected crisis, and is fueled by voluntary paycheck contributions from MOD employees, store events and generous donations. MOD Squad members can confidentially apply for grants* at any time during their employment.
"Once we understood the many ongoing and inspiring ways our Squads supported each other in times of crisis, we got to work and created the Bridge Fund. What began organically, is now an important symbol of MOD's commitment to service and generosity. MOD exists to serve people and it all starts with taking care of the MOD Squad," said Ally Svenson, MOD co-founder and chief purpose officer. "Of course, this year the need for crisis relief is greater than ever. We hope that as customers enjoy this special little cake that tastes so good, they'll appreciate knowing it's also doing good!"
Dickey's Goes Virtual
Dickey's Barbecue Pit opened their first two of eight virtual kitchen locations in the San Francisco bay area during November.
Northern California residents and father and son restaurateurs John and Max Lee opened their first two Dickey's locations in November and their initial openings are two of nine total virtual locations they plan to open in the U.S. The family franchisees have signed development agreements to open seven other virtual kitchen Dickey's locations in the bay area and one more off-premise based unit in Las Vegas, NV.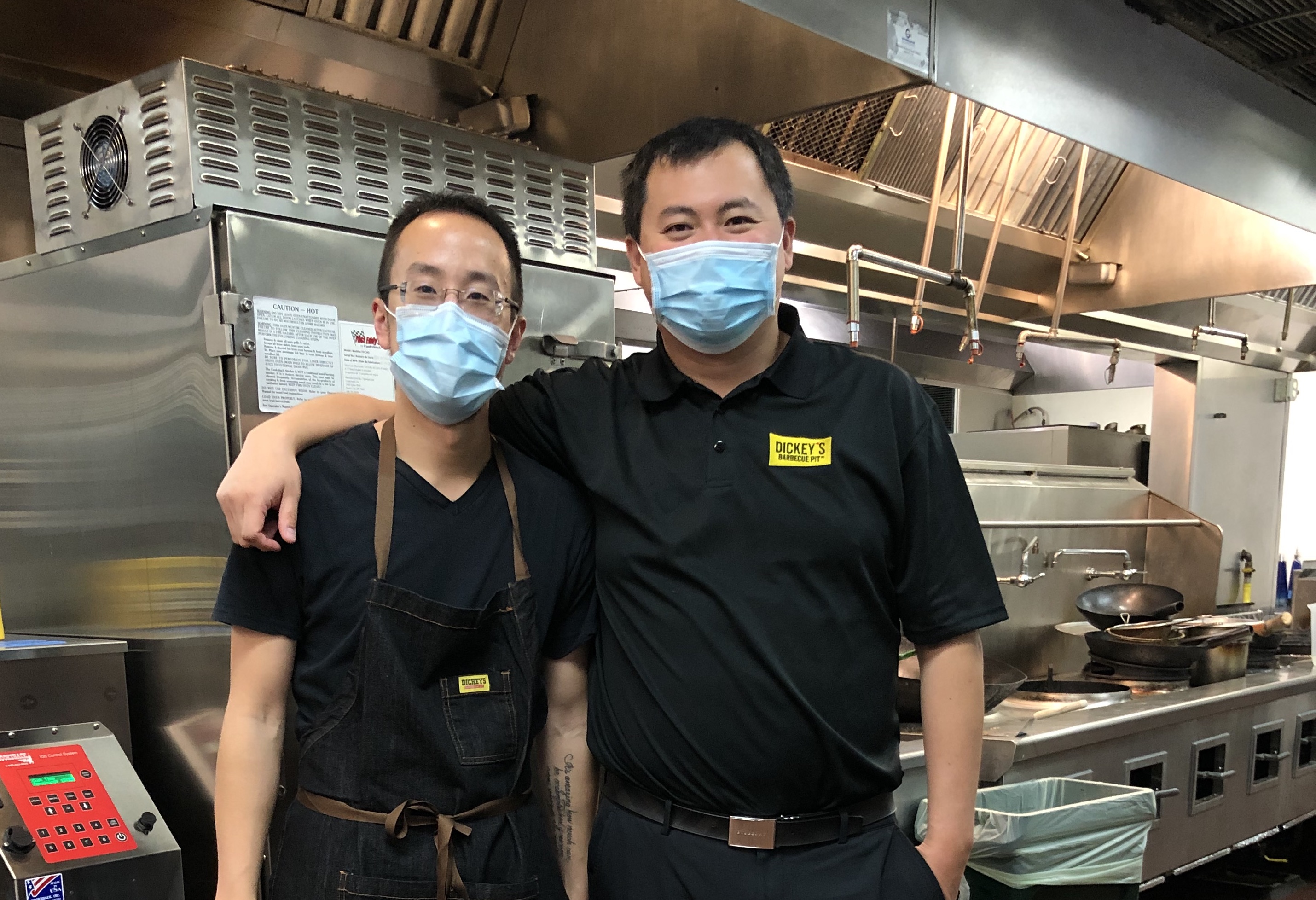 In addition, the two are setting their sights on bringing Dickey's, authentic Texas-style barbecue to the Southeast Asian countries of Myanmar, formally known as Burma, and the Philippines. Earlier this month, the Lees entered into a letter of intent with Dickey's to develop close to 100 locations in both countries with the first one scheduled for the capital of the Philippines, Manila, around late next year.
"We're proud to have this family team join our family brand and we look forward to a successful partnership sharing our fan-favorite barbecue with millions of new guests here in the U.S. and across the globe," said Laura Rea Dickey, CEO of Dickey's Barbecue Restaurants, Inc.
Barbecue fans in the surrounding 10-mile area will be able to get their Dickey's fix by ordering delivery directly to their doorstep through dickeys.com, the Dickey's app or dialing the store by phone at 650-591-0121.
Saladworks' In-Store Restaurant
Saladworks debuted its first in-store restaurant in a Kroger grocery store. The new location opened November 20 in Cincinnati at 7900 Beechmont Ave. Saladworks provides guests a variety of healthy and delicious items they can grab while shopping, including customizable salads, wraps, soups and more.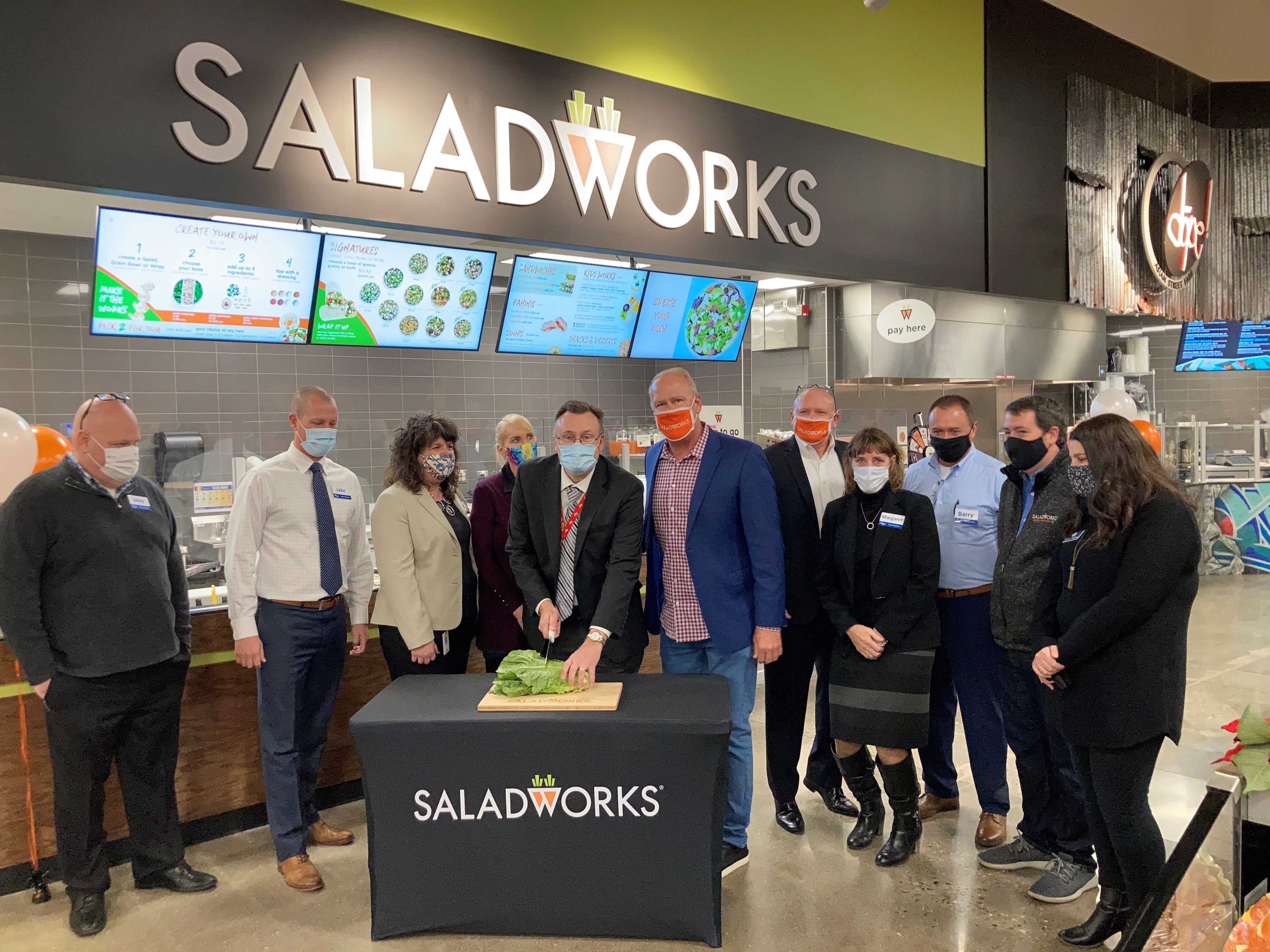 The move to open restaurants within grocery chains and other non-traditional venues began in early 2019, when Saladworks opened its first in-store location in Philadelphia. To date, Saladworks has restaurants in seven grocery stores in Pennsylvania, Maryland, and New York, with more than 10 new openings planned through Q1 of 2021.
Much like their stand-alone locations across the country, the new in-store restaurant focuses on customization through its array of over 60 fresh, flavorful and healthy ingredients – allowing guests to create a salad as original as they are. In addition to its Signature recipes, Saladworks offers create-your-own options, including salads, wraps, grain bowls, soups and more, including a limited assortment of Grab 'n Go items.
"Grocery stores are an exciting growth area for our brand. With COVID-19 bringing safety challenges to self-serve food bars in grocery stores everywhere, guests can feel safe with Saladworks," said Eric Lavinder, VP of Development for Saladworks. "Guests can get the same great experience and variety at a grocery location as they can a traditional restaurant."
In addition to in-store orders, grocery store restaurants for Saladworks also offer shoppers the option to order online through the Saladworks website or by calling ahead for pickup. Shoppers can also have their Saladworks orders delivered using third-party delivery partners like Door Dash, GrubHub, and UberEats. Saladworks can also cater your next big gathering, from King Salads and Entertaining Trays to sandwiches and Pinwheel/Signature Wrap Parties.
The brand is laser-focused on expanding in the California market, due to the high demand for the healthy concept to align with active lifestyles. Saladworks has already signed five franchisee deals in the state, which will total eight restaurants to open in Thousand Oaks, San Francisco, Bakersfield, Fresno and Visalia, in addition to the newly unveiled Hollister location that opened two months ago.
Even with these existing deals already in place, Saladworks hopes to develop more California locations all across the state, and it's currently finalizing several more franchisee contracts that'll soon result in more than a handful of additional locations to open in 2021.
To fuel the planned growth in California, Saladworks is actively seeking qualified franchise partners, preferably individuals with business experience and/or franchise experience, and a passion for serving guests. Before stores open, the training program for franchisees is designed to teach them the fundamentals for efficient skills to run a successful restaurant and is completed locally. Franchisees learn the expectations and procedures in the four-week program through hands-on experiences covering all aspects of the business, such as food preparation, food offering, inventory management and opening/closing procedures.
"Since Saladworks has already branched out west and awareness of our brand is growing considerably, we're seeing big-time demand for salads that promote active lifestyles and healthy eating that's regarded so highly in California," said Eric Lavinder, VP of Franchise Development. "We're looking for more potential franchisees who are excited about our concept and want to join our health-focused family, those who can benefit from this expanding brand awareness in a less-penetrated state thus far."
Freddy's Eyes Southeast
Freddy's Frozen Custard & Steakburgers signed a multi-unit franchise agreement to develop 50 new restaurants over the next several years across the Southeast. As part of this agreement, Freddy's will grow its footprint throughout the Florida west coast and panhandle, with locations currently under development and slated to open next year in Pensacola and Tampa.
These new restaurants will be owned by multi-unit operators RSolution Holdings, who signed a 50-unit deal with Freddy's after acquiring three of the brand's Florida locations in Bradenton, Sarasota, and Ocala last year. Principals at RSolution have more than 40 years of collective experience in shopping center development and have worked with numerous restaurant brands over the years in their real estate dealings.
"I was introduced to Randy Simon through our mutual involvement with the International Council of Shopping Centers. Randy's passion for the brand coupled with the impressive proven business model motivated our group to explore Freddy's franchise opportunities. After purchasing several existing locations in Florida, we saw firsthand how well the state's dual demographic resonated with the concept and didn't hesitate to expand our partnership with a larger multi-unit deal," said Gary Grewe, Principal. "Freddy's shares our commitment to prioritizing our Team Members and Guests above all else, and we're very excited to be a part of the growth of this terrific brand."
Despite the COVID-19 pandemic's impact on the restaurant industry, the brand's investments in innovation and technology allowed it to continue its nationwide expansion efforts throughout 2020, with Q3 marking a 28 percent increase in year-over-year growth. This year, Freddy's has opened 29 new restaurants to date with additional locations in the pipeline slated to open before year-end, including its milestone 400th location.
The Local Culinary Expanding
The Local Culinary will waive all initial fees for new franchisees through the end of the year, in an effort to further support independent owners seeking relief from the impact of the COVID-19 pandemic. Introduced just two months ago, The Local Culinary's virtual restaurants franchise model has made a major splash in the restaurant industry and proven to be much-needed by owners, with the Miami-based company signing five new franchise agreements across three states in the last 30 days.
"Based on the success we're seeing with our current franchisees participating in the program, as well as new challenges we anticipate restaurants will face this winter, we wanted to offer a truly risk-free opportunity to join our program, waiving initial franchise fees for those who come onboard by the end of the year," said Alp Franko, founder of The Local Culinary. "We are passionate about helping independent restaurants survive the pandemic, while also setting our partners up for long-term success to thrive in a very competitive industry."
In July, The Local Culinary introduced an extension of its business with the first-ever virtual restaurants franchise. The model allows independent restaurants to incorporate the company's made-for-delivery brands into their existing kitchen spaces and operations, adding to their menu offerings and expanding their customer bases almost overnight. As the demand for food delivery services continues to rise, restaurants are now looking for options like this, in order to capitalize on the industry's evolution and increase revenue.
In the cooler months ahead, outdoor dining is set to decrease, and food delivery services will continue to rise in demand. To help restaurants prepare for the slower months, The Local Culinary is waiving the $50,000 entry fee for its ghost kitchen franchise model through the end of the year. Restaurants who sign on as a franchisee of The Local Culinary can maintain their existing brand name, space and operations, simply adding on with services that complement their offerings. They receive on-site training from the company's chefs, exclusivity in their territory, assistance in optimizing their kitchen for delivery and tablets to field orders. In addition, the franchisees receive qualitative and profit-driven brands with well-studied menu engineering. As industry veterans, Franko and his team bring expert insight to create a very user-friendly and profitable model for the franchisee.
Growing both locally and nationally, The Local Culinary helps independent restaurants deliver modern, chef-driven concepts to new markets. Joining the six existing franchisees in Florida, The Local Culinary's brands will now be implemented into the existing kitchens of independent restaurants in San Francisco, CA, San Jose, CA, San Mateo, CA, New Orleans, LA, and New York City, NY.
"Our franchisees are seeing an instant return on investment, noting sales are up by 15 or 20 percent on average after coming onboard," said Franko. "We are committed to working with each restaurant owner and operator to create a strategy that works for them, adjusting the model to address the varying consumer demands in each of these new areas."
Curry Up Now Goes to Texas
Curry Up Now will make its grand debut in Texas in 2021. The restaurant has finalized a multi-unit franchise deal for the entire state of Texas, with plans to develop Curry Up Now locations first in the greater Dallas-Fort Worth area and then move into the greater Austin region. The first outpost is slated to open in March 2021 at The Grandscape complex in The Colony and will be located at 5752 Grandscape Blvd. Ste. 310. This location will also debut an attached Mortar & Pestle bar, Curry Up Now's craft cocktail concept that serves both classic American and globally inspired, handcrafted cocktails and bar bites.

The Curry Up Now expansion is being fueled by local franchisees: Ankita & Dharmesh Mehta, Kamlesh & Jagruti Modi, Ratnakar & Lila Mody, and Aryan Vig. Together, they run the MMV Corporation and have been a part of the Cold Stone Creamery franchise since 2007. They currently are a multi-unit Cold Stone Creamery owner with locations throughout Texas and have two current locations under construction with World of Beer Franchise.

"I was first attracted to the Curry Up Now concept for its clever approach to the construction and deconstruction of Indo-Western cuisine and culture," said Ankita Mehta, Texas franchisee. "We at MMV Corporation are eager to bring Curry Up Now restaurants, and its innovative Indian cuisine, to Texas. Our experience in this region gives us full confidence that the Curry Up Now brand will be a welcome addition to the culinary and cultural landscape of the area, and we can't wait to share that with all of Texas state."
Curry Up Now began as a food truck, founded in 2009 by husband and wife duo, Akash and Rana Kapoor, and ably supported by co-founder and Senior VP of Operations, Amir Hosseini.
"Since the beginning, Curry Up Now has strived to make Indian flavors and cuisine more accessible to all and we are very proud to be expanding the Curry Up Now empire to the great state of Texas," said Akash Kappor, CEO & Founder of Curry Up Now. "The MMV Corporation, which, through its other franchise ventures, have proven to be efficient and successful operators. We're pleased to welcome them into the Curry Up Now family and know that they will be the perfect franchise partners to grow Curry Up Now across Texas."
The Texas expansion joins more than 40 Curry Up Now locations in varying stages of development across the country. In 2018 and 2019, Curry Up Now solidified multi-unit franchise deals in many major U.S. regions, including the West Coast, Mountain States, Midwest, Northeast, and the South.
Nachos Navidad
Taco John's is making spirits bright with the highly anticipated return of Nachos Navidad®! Now through December 31, the popular quick-service restaurant is celebrating the most wonderful time of the year by supporting local charities through its 25th Nachos Navidad promotion.
Back by popular demand, Nachos Navidad features red and green tortilla chips with Taco John's traditional Super Nachos – a mountain of house-made cooked tortilla chips covered in nacho cheese, 100% American beef, refried beans, cheddar cheese, tomatoes, black olives, guacamole and rich sour cream.
"The holidays are an incredibly special time, and this year we're getting ready for an even bigger. bolder. better. holiday season because we're celebrating 25 years of Nachos Navidad," said Taco John's CEO Jim Creel. "This promotion is so much more than just colorful nachos. Two years after we launched Nachos Navidad, a franchisee proposed that we support local causes with the proceeds. Since then, Nachos Navidad has really been about bringing communities together. We are very excited for this fan favorite to return and for Taco John's to give back to numerous organizations across the country."
For the past 23 years, many Taco John's franchisees have donated a portion of the proceeds from every Nachos Navidad purchase to a worthy cause in their local community. Franchisees have the freedom of choosing the charity they'd like to support, some of which include Friday Food Bag Foundation, United Way of Western Nebraska and Yellowstone County Boys and Girls Club, among many others. The hyper-local donation approach has collectively raised millions of dollars for hundreds of organizations where Taco John's restaurants are located.
"My daughter was born with Cystic Fibrosis, so I wanted to fundraise for the Cystic Fibrosis Association of ND by donating a portion of the proceeds from Nachos Navidad," said Taco John's Franchisee Mike Sartwell. "What began as a fundraising event organized by myself and my fellow franchisees across ND and western MN, to help people suffering with CF, ended up being an entire nationwide charitable initiative. I am very proud to see how far Taco John's has taken this giving component over the past 23 years."