MRM Franchise Feed: Kitchen of the Future, Restaurant Sherpas and Dunkin' Hirin'
38 Min Read By MRM Staff
Modern Restaurant Management (MRM) magazine's Franchise Feed offers a glimpse at what's new in the restaurant franchise and MUFSO environment.
Dunkin' Hirin'
As more of America opens up, Dunkin' franchisees are seeking to hire up to 25,000 new restaurant employees at Dunkin' locations, from front-counter to restaurant management, creating immediate jobs that offer long-term education benefits and key career skills for people all across the U.S.
To support its franchisees, who are independent business owners, in hiring and retaining employees who embody the brand's core values, Dunkin' is taking several steps to welcome new restaurant employees and promote the timely and much-needed opportunities its franchisees are providing. Dunkin' is beginning a new partnership with Southern New Hampshire University (SNHU) to offer an online college education to franchise employees, launching its first-ever national advertisement campaign aimed at recruitment, and Dunkin' restaurants continue to implement strict safety standards focused on the in-store environment for both restaurant employees and guests.
To shine the spotlight on the immediate opportunities that exist for all Americans to find employment at franchised restaurants of an iconic brand that holds a unique place in people's daily lives, Dunkin' is launching its first-ever national advertising campaign aimed at recruitment. A series of new "Dunkin' Runs on You" broadcast spots will provide a look at the spirit of teamwork and community, distinguishing jobs at all levels at Dunkin' restaurants, and the extraordinary people who are proud to call themselves Dunkin' team members. The campaign will also emphasize the benefits of working at a Dunkin' franchise, which may include developing core skills and the foundation for professional growth, flexible and affordable education opportunities, flexible work schedules, competitive pay, and more.
Created in collaboration with BBDO New York, the campaign will launch in both English and Spanish on Monday, June 8, and will be featured on TV and digital, including a full suite of customizable assets to be leveraged based on individual franchise needs, including social, radio, out of home, job templates, and in-store POP.
As a new initiative offering valuable education opportunities, business skills and training, and enhanced career prospects, Dunkin' has launched a new partnership with Southern New Hampshire University (SNHU) to offer low-cost college degrees to its independent franchisees and their employees. Through this program, Dunkin' franchisees have the opportunity to offer their restaurant employees an affordable, flexible and supportive pathway to an associate or bachelor's degree from SNHU.
The safety of Dunkin' franchisees, their restaurant employees, and guests remains a top priority. Dunkin' was one of the first restaurant chains to close its dining rooms and Dunkin' restaurants have implemented enhanced safety standards and measures, beginning with social distancing and required hygiene training, followed quickly by distribution of single-use gloves, face masks, plexiglass shields for each restaurant's front counter, and recommended restaurant employee health checks using infrared thermometers.
"Dunkin' is committed to keeping America running and working. We are proud to support our franchisees who offer much-needed job opportunities, in a welcoming environment where people can feel appreciated and rewarded for serving both customers and their communities during this critical time," said Stephanie Lilak, Dunkin' Brands' Senior Vice President and Chief Human Resources Officer. "With the brand's new partnership with SNHU, new advertising campaign, and in-store safety measures, our franchisees are providing both new and current restaurant employees a great workplace, and the chance to gain experiences and skills that will benefit them throughout their lives."
Taffer's Tavern Inks Multi-Unit Deal
Taffer's Tavern, the new full service tavern concept created by Jon Taffer, signed a multi-unit franchise deal with Cuisine Solutions, a manufacturer of sous vide foods, to bring the 'Kitchen of the Future' to the D.C. metro area. Taffer's Tavern has its eyes set on bringing its bar fare andbeverage program to D.C. and Northern Virginia including Arlington, Reston, Penn Quarter, Dupont Circle, and more.
"We have brought together some of the best in the business to create a genuine tavern experience," commented Taffer. "Superlative cuisine, an innovative cocktail program, and an atmosphere I know our customers will really enjoy. Above all, we have prioritized our customers' safety and well-being into the design and flow of the kitchen and dining areas. From food preparation to the seating and interaction with staff, Taffer's Tavern will be a worry-free dining experience."
"By working with Jon Taffer's vision for the tavern, we quickly realized the opportunity to finally prove the full scope of benefits of having a 100% sous vide kitchen. Following our core of innovation, we will also use Taffer's Tavern back of the kitchen as a lab for our Dark Assembly Kitchen, being able to fully prove this concept for future developments," said Cuisine Solutions President and CEO Felipe Hasselmann. "The D.C. metro is extremely valuable right now, and we know that Taffer's Tavern will be perfect for a high-quality conversion in this market."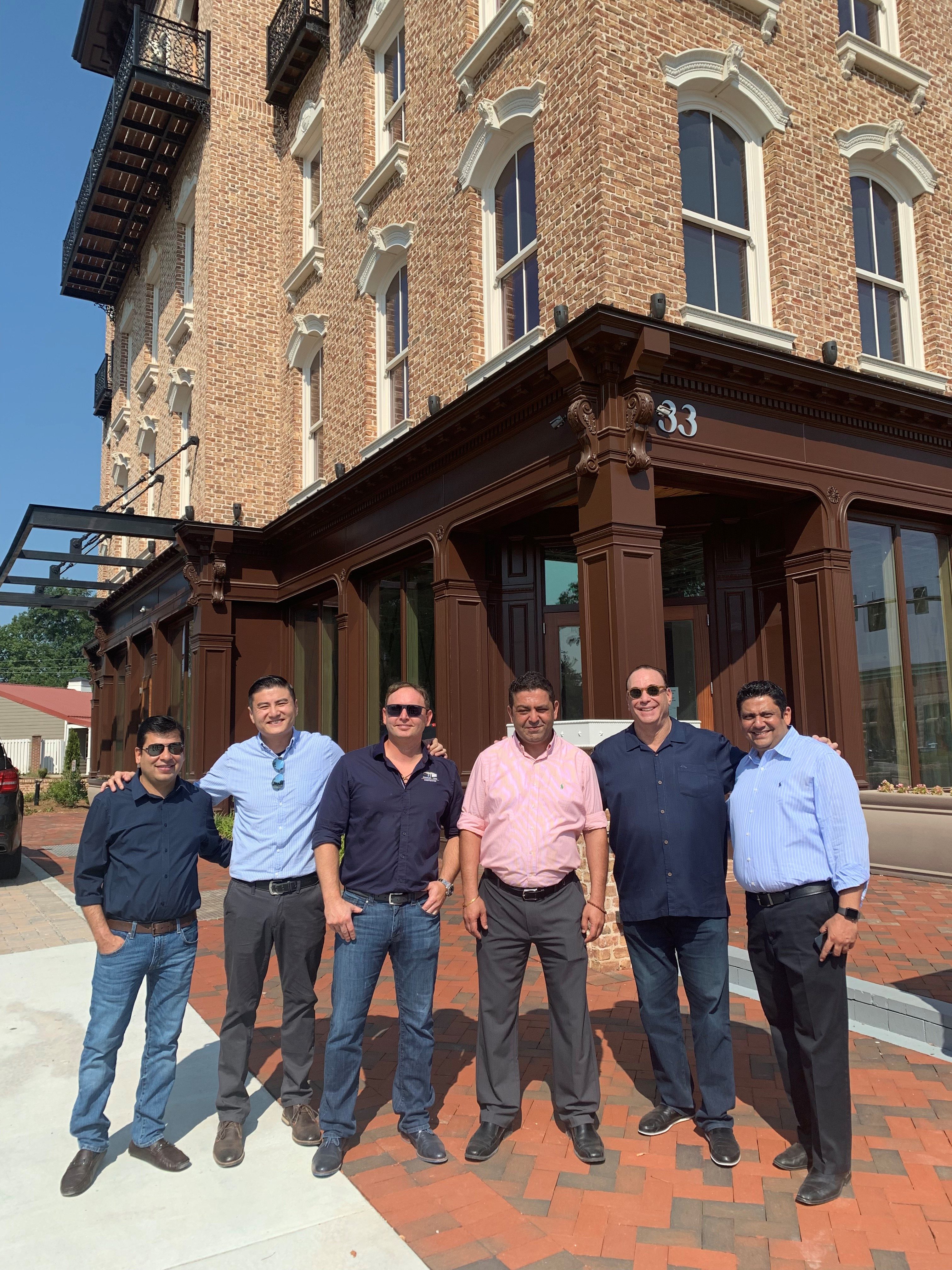 Taffer's Tavern has partnered with Fransmart, the global leader in franchise development, to bring the concept to the top 40 major media markets across the U.S.
"Nothing new or innovative has been done nationally in full-service restaurants or taverns," said Fransmart CEO Dan Rowe. "Taffer's Tavern is designed for thriving in the future—more volume in smaller spaces and more volume with fewer employees, making it easier for employees to get it right every time."
Led by an international team of award-winning chefs, Cuisine Solutions is recognized as the authority on sous vide—the innovative, slow-cooking technique that the company pioneered, perfected and popularized decades ago. Headquartered in Sterling, Virginia, Cuisine Solutions services more than 22,000 restaurants, as well as first and business class on the top 10 airlines in the world, retailers and major hotels.
"Cuisine Solutions is more than a manufacturer and supplier of excellent sous vide products throughout the world," said Hasselmann. "We are a company that finds solutions for those who entrust us to help them with culinary creations they want to develop for the audiences they serve. Our bench is deep with culinary experts who approach both day-to-day and once-in-a-lifetime industry challenges with enthusiasm, compassion and creativity."
Cuisine Solutions has worked with top shelf brands for years, developing original innovations like the sous vide egg bite. Recognizing innovation in the making, Cuisine Solutions purchased the franchise rights for Taffer's Tavern locations both in the heart of Washington D.C. and around the beltway in Virginia, not far from its Sterling headquarters.
"It's a great time to be a tenant looking for conversions and it's ideal to work with a larger format space that doesn't need hoods or venting," said Lee Engle, retail strategist, CBRE Retail Services. "Landlords are going to love Taffer's Tavern."
The first Taffer's Tavern location is opening this summer in the Atlanta area.
Restaurant Sherpas
Teriyaki Madness is expanding ts franchise opportunity to even more entrepreneurs through the launch of its new affiliate restaurant management company, Restaurant Sherpas.
Recognizing the varying needs of entrepreneurs that are seeking different levels of involvement in the day-to-day operations of a restaurant franchise, the Teriyaki Madness team developed Restaurant Sherpas as a solution for absentee and semi-absentee franchisees across the nation. Whether you're a multi-unit operator pursuing a larger footprint, an entrepreneur who doesn't want to quit your day job or working toward investor visas like EB-5, E2 and L-1 immigrant investment programs, Restaurant Sherpas is the perfect option for handling the on-site needs of your new business.
"We created Restaurant Sherpas as a means of harnessing our operational expertise to provide our franchise partners with a reliable solution at the unit level that meets them where they want to be as far as day-to-day involvement is concerned," said Teriyaki Madness CEO Michael Haith. "The role Restaurant Sherpas plays is tailor-made to each of our partners, and franchisees can be as involved as they choose. We're excited about the opportunity this presents for even more entrepreneurs to get involved with Teriyaki Madness as we continue to grow across North America."
The leadership team of Restaurant Sherpas uses their decades of experience to operate Teriyaki Madness franchise partners' shops and provides full support during the process. Everything from site selection to construction oversight to the recruiting, hiring, and training of the staff to the ongoing day to operations is handled by Restaurant Sherpas.
"Restaurant Sherpas acts as multi-unit leadership, hiring the General Manager and making sure the team and the shop consistently meet and/or exceed the brand guidelines laid out in the franchise agreement. The team ensures the shop is run efficiently, profitably and to the franchisees specifications," Haith said. "We currently have two corporate-owned Teriyaki Madness shops using Restaurant Sherpas as well as FirstPathway Partners and Globofran, two companies that help foreign investors achieve business ownership through the EB-5 and E2 visa programs. In addition to being immigration investment-friendly and an extremely viable option for multi-unit operators, we're confident this versatile, first-of-its-kind offering will attract even more qualified franchise owners to our ever-growing system."
Showing Support
In the wake of the recent social unrest across the country, Boston's Pizza Restaurant & Sports Bar (Boston's) is stepping up to help raise funds and show its support for fellow restaurant industry employees. Throughout the month of June, Boston's locations across the country will offer guests the chance to round up their check totals in support of the Restaurant Workers' Community Foundation. At the end of the month, all funds will be donated directly to the organization through the Boston's Pizza Foundation, the brand's charitable entity.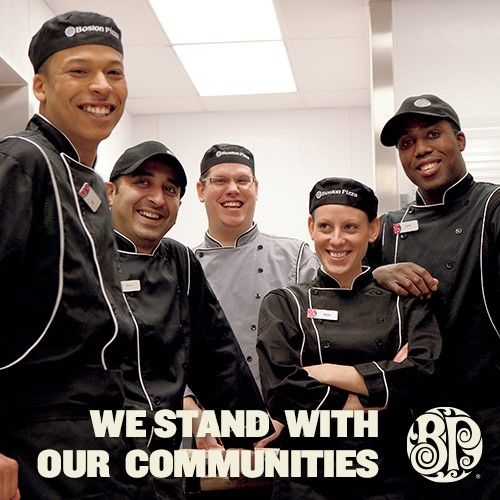 ​
The Restaurant Workers' Community Foundation is a national non-profit dedicated to making the restaurant industry more hospitable to all workers. The organization addresses quality-of-life issues that disproportionately affect restaurant workers, strengthen the workforce and increase opportunities for advancement in the industry to more people by focusing on racial justice, gender equality, support for the immigrant community, wage fairness, and mental health and substance abuse within the restaurant space. The foundation also created a COVID-relief fund to support restaurant workers during times of furlough when their basic needs were most in jeopar
"Not only has our industry and communities been greatly affected by the COVID-19 pandemic, but we are now entering an historical moment in country as people all over the nation stand up and fight against racism and inequality," said Katie Borger, Boston's vice president of marketing. "Restaurants are comprised of individuals of all races and backgrounds. As a company and as human beings, our Boston's brand must continue our efforts to create an inclusive community through actions, not just words."
Guests that visit Boston's location will have the opportunity to round up their check to any amount they would like, whether that's to the nearest dollar or contributing several dollars. Round up opportunities are located at the bottom of each check. Boston's collects funds monthly through the round up program and are either donated to the brand's national charity partner, No Kid Hungry, or leveraged in times of need to support communities in crisis. This month's donations will go directly from the guest to the Restaurant Workers' Community Foundation.
New President and CEO at Wahlburgers
Wahlburgers hired John Fuller as its new President & CEO after an extensive national search.
Fuller joins Wahlburgers as President & CEO from The Coffee Bean & Tea Leaf, where he contributed to the Los Angeles-based company's significant international growth. Prior to that role, he held the titles of Chief Financial Officer and then President & CEO of Johnny Rockets. His previous experience also includes acting as CFO and controller for numerous hospitality and fast casual brands such as Rubio's, Carl's Jr., and Del Taco.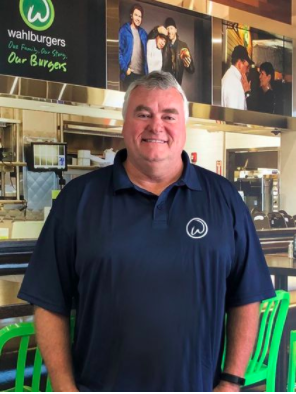 "As our company continues to expand here in the US and across the globe, John's experience and insight into the restaurant business on an international scale will be extremely valuable in ensuring that we set ourselves up for long-term success," said Mark Wahlberg, co-owner.
"Having watched from afar, and now joining the Wahlburgers team, I look forward to helping take such a well-positioned and popular brand to the next level," Fuller said. "I'm ready to hit the ground running with our operators and support staff and focusing on the company's overall growth, expansion, and opportunities as our industry begins to resurge and carve the path towards our new normal."
Patrick Renna, who has served as the brand's President & CFO since June 2018, will now devote his full attention to his CFO role. He will continue to provide finance and strategic leadership that build on the company's existing foundation for future success.
"Given his incredible industry experience in a variety of executive roles, John was an ideal choice for the job," said Chef Paul Wahlberg. "My brothers and I are so grateful to welcome him into the Wahlburgers family and are excited for what lies ahead."
A&W Doubling Up
A&W Restaurants posted double-digit, year-over-year sales in May, with some franchise locations doubling their sales. Other burger chains, on average, managed only a two-percent increase, according to Black Box Intelligence. The iconic brand's performance comes as it reduces royalties for new franchisees. The incentive program lowers royalties in the first year of all new development agreements from the standard five to three percent. Second year royalties are four percent. Initial fees on multi-unit agreements also are being discounted.
"The incentives give franchisees extra cushion in their first few years of operation," said Dave Crowley, director of Franchise Recruitment. "They are in keeping with our commitment to help every franchisee grow profitable same-store sales."
A&W, which celebrated its 100th anniversary last year, has experienced an uptick in interest among potential franchisees since the COVID-19 outbreak started. "We're hearing from candidates who like that A&W has stood the test of time," said Crowley. "They want to be part of a brand that is stable and has shown it performs well, even during the most challenging times."
A&W responded to the COVID-19 pandemic by introducing exceptionally successful family packs and rapidly expanding delivery to supplement drive-in and drive-thru service. Its menu of all-American food favorites, including fresh-made Root Beer sold by the gallon, has been extremely popular as guests turn to traditional comfort foods.
A&W has territories available throughout the country. Its restaurants are successful in markets of all sizes. Having opened more than 70 new restaurants since 2011, A&W currently has 15 freestanding and convenience store locations in development.
With many professionals avoiding travel, A&W is hosting virtual discovery days. "Prospects are eager to make decisions and start building restaurants," Crowley said. "We're doing everything we can to expedite the development process for them."
Now in its 101st year, A&W is America's first franchised restaurant chain. Known for Root Beer that is made fresh in each restaurant and served in frosty mugs, there are more than 900 A&Ws in the U.S. and Asia.
Paris Baguette Looks to Toronto
Paris Baguette focused its expansion efforts on Toronto. Based on global demand and steady growth for the bakery market in Canada, Paris Baguette seeks development opportunities in Canada's most populous city.
"At our core, Paris Baguette is a bakery that is French inspired and innovates through global influences," says Gregg Koffler, Vice President of Franchise Sales and Development. "Our rich history of more than 70 years in the baking business coupled with our global identity are sure to resonate with the diverse population of Toronto. Fast casual restaurants continue to outpace industry growth and we see a great deal of opportunity for business owners in this urban market."
"We offer versatile store footprints and our concept succeeds in a variety of environments, from urban centers to suburban shopping centers," continues Koffler. "Though the restaurant industry is facing unique challenges at this time, we're seeing positive steps being taken to support our industry and business owners. Based on this outlook, we are bullish about the long-term prospects of owning a Paris Baguette franchise and are eager to meet with the best-in-class operators in this city. "
Captain D's Opens New Location in Michigan
Captain D's opened its newest franchised location in Clinton Township, Michigan. Located at 35134 Groesbeck Highway, the new restaurant marks Captain D's only Michigan location and expands the brand's footprint into its 23rd state. Following openings of new restaurants in Carbondale, Illinois; Chillicothe, Ohio; and Milwaukee, Wisconsin last year, Captain D's opening in Clinton Township emphasizes the brand's accelerated franchise development plans for the Midwest region.
The Clinton Township Captain D's is open for drive-thru, call ahead ordering for contactless curbside pick-up, and delivery only; the dining room will remain closed for the immediate future to help ensure the safety of guests and team members. Guests can place orders by calling ahead as well as through Captain D's third-party delivery providers DoorDash and Uber Eats where available. Additionally, Captain D's has enhanced its standard employee food safety protocol to now include single-use dining items, sanitation procedures deployed every 30 minutes, and the installment of plexiglass barriers between guests and cashiers, among other measures.
Captain D's in Clinton Township is owned and operated by Detroit native and restaurant industry veteran, Kirit Patel of J & D Restaurant Group, LLC. Patel draws from over two decades of foodservice experience owning and operating restaurant concepts across the Midwest since the age of 18. Starting out in his family's business operating several Dunkin' locations, Patel went on to own a variety of franchise concepts such as Golden Corral, Choice Hotels, Holiday Inn and BP gas stations, and has been involved in several real estate ventures. Previously a Dunkin' restaurant, Patel has converted the Clinton Township location into a Captain D's and has plans to develop two additional Captain D's restaurants across the Detroit metro area by 2023.
"I was first introduced to Captain D's during a business trip in St. Louis and, after decades of operating restaurant concepts, I was impressed with the brand's quality seafood and warm, welcoming atmosphere", said Patel. "Hailing from the Detroit area myself, I immediately saw the immense potential for Captain D's in Michigan and pursued the brand with my partners right away. Now, as we all navigate these challenging times in the industry, I'm thankful to be part of a standout legacy brand like Captain D's, which has had the resiliency and staying power to weather economic fluctuations in the past and maintained a proven track record of success. I'm excited to open the newest Captain D's in my hometown and add it to my portfolio of restaurant brands."
Captain D's has continued to identify Michigan and other Midwest states as key markets for expansion. In addition to numerous openings over the past couple of years in states like Missouri, Wisconsin and Ohio, Captain D's is continuing its Midwest development with an opening slated for Champaign, Illinois later this summer. Captain D's is also expanding its footprint across new territories such as Salt Lake City, Utah, which will debut in 2021 and mark the franchise's westernmost point of development in the United States.
"Today, our brand has achieved an incredible milestone, now reaching across 23 states, and we're thrilled to celebrate alongside an experienced multi-unit franchisee like Kirit," said Brad Reed, chief development officer of Captain D's. "The passionate multi-unit operators that make up our franchisee network have helped to make Captain D's the brand it is today, and showcase that our unique positioning in the industry and strong unit economics make us the ideal opportunity for any expanding portfolio. With decades of proven success over 50+ years, we feel fortunate to continue growing in these unprecedented times, and look forward to bringing more restaurants to Michigan in the next few years."
Coolgreens Markets
In response to the global pandemic, Coolgreens amplified its business development strategy to cater to those who are more comfortable staying at home.
In late 2019, Coolgreens launched Coolgreens Markets® – smart fridges that offer a quick, affordable and delicious way to grab healthy food on-the-go. Initially, Coolgreens Markets targeted to be in high-traffic, commuter areas such as high-rise office buildings, airports and stadiums, but the COVID-19 crisis forced the brand to re-strategize.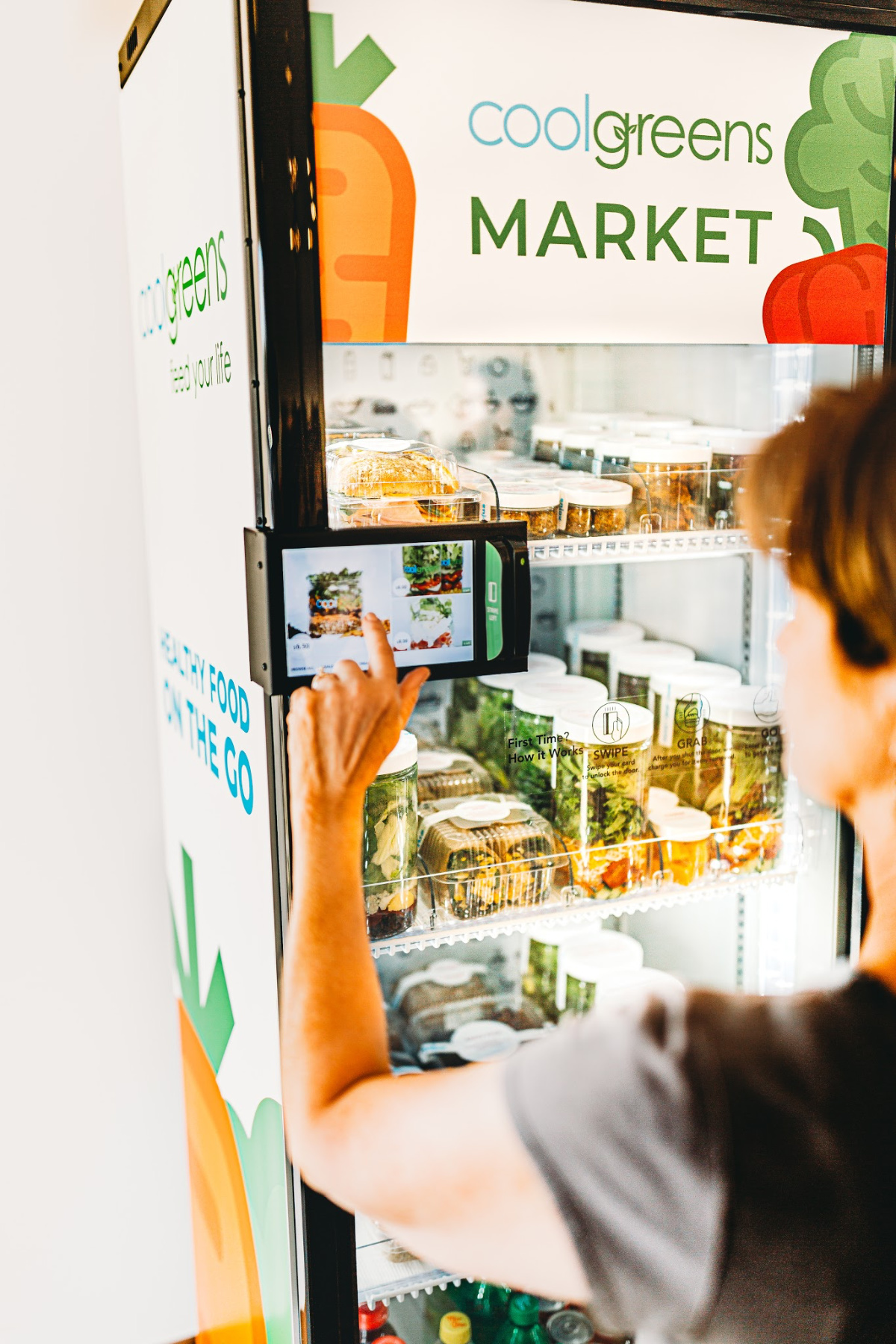 As of today, Coolgreens Markets are now in a number of high-rise residential and office buildings in Dallas. These placements are reaching residents or office staff with Coolgreens' signature salads, sandwiches, wraps, grain bowls and more.
Coolgreens is utilizing its existing brick-and-mortar stores in the Dallas market to replenish each Coolgreens Market with the same fresh, high-quality ingredients and menu items guests can find at the local restaurants. In addition to being restocked, each smart fridge undergoes thorough sanitization.
"We deployed our first DFW Coolgreens Market prior to the pandemic," said Vice President of Business Development Mary Beth McGehee. "Now that we've seen success with our newest locations, we have expanded our selection criteria as we go forward throughout the Metroplex. With businesses and lifestyles changing so rapidly, we believe that people need a healthy, better-for-you option readily available now more than ever. With Coolgreens Markets located in high-rise residential and office buildings, people can be more health-conscious without having to leave their office or residence."
Halal Guys Selects Revel
More than 80 franchise locations of The Halal Guys, will use Revel Systems as its preferred POS partner.
The Halal Guys has been using the Revel platform in 21 of its locations across the U.S. and plans to have the remaining 62 locations up and running systemwide this August.
"When we were considering Revel, we saw it as the most compatible POS system for The Halal Guys because it supported franchisees, team members and loyal customers," said Margaret Carrera, chief development officer, The Halal Guys. "The most beneficial feature is that the whole system is cloud-based, which means our franchisees and corporate development team can access data from anywhere, allowing us to oversee and troubleshoot inventory, employee management, sales reporting and much more."
From humble food cart beginnings in New York City, The Halal Guys has grown into a world-renowned restaurant chain with more than 90 restaurants worldwide and hundreds more in development. This growth prompted the group to seek out a fast and reliable POS that could be deployed across its growing franchise, help streamline operations and reporting, and enhance the overall customer experience.
The implementation reflects a continued trend for Revel in customer deployments that replace outdated legacy systems and increased business demand for cloud-based systems.
"The decision by The Halal Guys leadership team to switch to a cloud-based POS solution underscores their understanding of where consumer technology is moving and the brand's commitment to an exceptional customer experience," said Chris Lybeer, chief strategy officer, Revel Systems. "Revel Systems is by far the leading cloud-based POS provider to large chains. In these rapidly changing times, the restaurants who want to survive and thrive will need technology that is flexible, consumer focused, and that continuously delivers value and innovation."
Due to Revel's open API and broad industry partnerships, the implementation also involved the successful integration of The Halal Guys' rewards program with the Revel POS. The loyalty app, which recently launched across the franchise, is supported by the Punchh loyalty program and ItsaCheckmate delivery management services, both key Revel partners.
Additional factors that influenced the broad implementation rollout for The Halal Guys included Revel's user friendly interface, low cost, scalability, friendly menu programming and fast and simple setup process. Revel's quick and efficient tech support, paired with its tech guides and follow-up reports, were also a key consideration.
Franchise Giveaway
The Hummus & Pita Co. announced a multi-unit franchise giveaway. In conjunction with the first International Franchise Online Expo (IFE), which is sponsored by the International Franchise Association, the giveaway will grant one lucky operator a three-unit franchise deal to become a part of The Hummus & Pita Co. franchise family and expand the popular quick-service-restaurant concept in the market of their choosing. The main qualifications for applicant submissions include:
At least $1 million in liquidity
Must have owned and/or operated at least 3 locations of 1 or more brands.
Must agree to follow opening and all other guidelines as indicated in the FDD and SOP
Available territories only apply, and the offer is non-transferable until all locations are open. Interested applicants are encouraged to submit their bio and qualifications through the IFE Virtual Booth or The Hummus & Pita Co. website and a winner will be announced on Independence Day, July 4, 2020.
"This giveaway is a once-in-a lifetime opportunity for an operator who wants to be a part of a dynamic growth brand," said Dave Pesso, co-founder of The Hummus & Pita Co. "Despite the recent challenges, the restaurant industry is now entering an exciting new chapter and The Hummus & Pita Co. is positioned to thrive in the new landscape. We have built a model that works at scale in-store and off-premise, and we are excited to find new franchise partners to grow with us."
The Hummus & Pita Co. currently operates locations in New York City, Brookfield, CT, Holmdel, NJ, and Auburn Hills, MI, with additional units in development in Los Angeles, CA, Atlanta, GA, Columbus, OH, and Alabama.
Famer Boys Promotes Wetzel
Farmer Boys® announced that David Wetzel, the current senior vice president of operations and a quick-service industry veteran, has been promoted to president and chief operating officer. The promotion comes alongside the announcement that Farmer Boys' current President and COO, Karen Eadon, has retired after six years with the company and nearly 40 in the restaurant industry.
In his new role as President and COO, Wetzel will be responsible for driving overall brand strategy, corporate and franchised development, and restaurant performance. Wetzel joined the Farmer Boys team in January 2020 as senior vice president of operations, where he oversaw systemwide restaurant operations and field execution and helped to define the strategic direction for the Farmer Boys brand. Before joining Farmer Boys, Wetzel held executive roles at Del Taco Restaurants, The Coffee Bean & Tea Leaf, El Pollo Loco and Taco Bell.
"I am truly humbled and excited to be leading this legacy brand. In the last three months, I have had the great privilege to watch true leadership from Karen while we have navigated through this unprecedented challenging time for both the world and the restaurant industry," said Wetzel. "I have big shoes to fill in this new position, but I will work fervently alongside our talented team, franchisees and suppliers to continue Farmer Boys' calculated growth plan while building the next chapter of hospitality for Farmer Boys guests and team members."
Eadon joined Farmer Boys in 2014 as chief marketing officer and was promoted to president and COO in 2015. Under her leadership, Farmer Boys opened 12 new restaurants, oversaw a systemwide restaurant remodeling program, improved internal systems and processes to enable the brand to scale more efficiently, implemented a back-of-house inventory and data management system, upgraded its management team and overall talent pool, and strengthened its presence and dominance as a fast casual competitor.
Eadon commented, "I have been truly blessed to have fulfilled so many dreams over the past 40 years, and I leave Farmer Boys with countless and fond memories. I have every bit of confidence in Dave's ability to continue leading the brand in the right direction and to allow Farmer Boys to reach new guests in both new and existing markets. He has years of proven operational experience that will take Farmer Boys to new heights."
GFG in Rye
Greek From Greece (GFG) Café Cuisine signed the lease for a new location at 100 Purchase Street in Rye, New York. Known for delicious Greek cuisine, pastries and café items imported directly from Greece, GFG Café Cuisine is building on strong growth from the first half of 2020, including the merger and rebranding of its largest competitor in Manhattan and a 31-unit expansion deal.
Located in a mixed retail area near the Rye train station with heavy foot traffic, the 1900-square-foot storefront at 100 Purchase Street is one of more than 40 GFG Café Cuisine locations in development across several states. The new Rye location will have approximately 20 indoor seats and outdoor seating for 60. Construction is expected to begin immediately, with an opening date tentatively scheduled for the fall of 2020.
"Rye is the perfect area for GFG," said Georgios Drosos, founder and CEO of GFG Café Cuisine. "It has a good variety of restaurants and retail, with plenty of parking. The train is popular with commuters, and we'll be in a great spot for grab-and-go and café items as well as meals for dine-in and take-out."
"GFG is on the fast-track," said Dan Rowe, CEO of Fransmart. "They have not only signed a deal with their first franchisee in Philadelphia, but they have more than 40 corporate stores opening in New York, Connecticut, Pennsylvania, and New Jersey. It's the perfect time for franchisees to get on board with this rapidly growing brand, particularly given the significant opportunity right now, when low-cost restaurant conversions can boost, and possibly double, their ROI."
With the recent 31-unit expansion deal in Long Island and Stamford, Connecticut, and additional deals in the pipeline, GFG Café Cuisine projects that more than 50 units will either be open or in progress by the end of the year, making them the dominant brand in Greek cuisine. GFG Café Cuisine is currently seeking experienced multi-unit foodservice operators and scouting potential markets across the country and internationally. Those interested in joining GFG Café Cuisine as franchisees will get support from start to finish, from site selection expertise and sample floor plans to custom training systems and localized brand building.
First Watch Partners with Wisely
First Watch Restaurants is partnering with Wisely to further enhance guest experience. This integration expands upon the First Watch You First™ mission, leveraging technology to aggressively evolve and empower team members to further personalize customer experience at-scale, a mission-critical component of the company's strategic growth plans.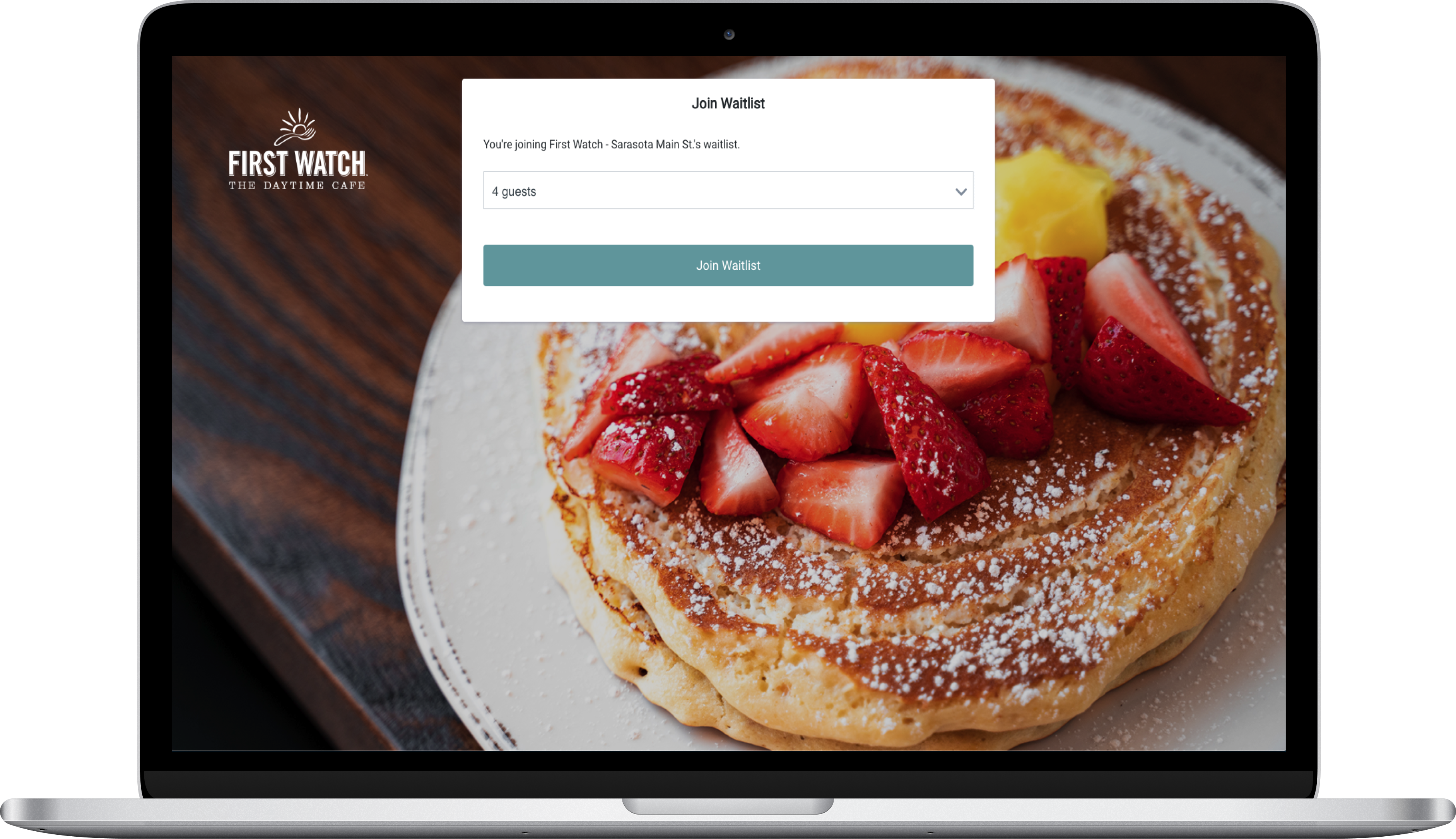 As restaurants across the country reopen, First Watch guests can make dine-in reservations on the waitlist tool – powered by Wisely – directly on the First Watch mobile app and website, as well as Google. The partnership empowers First Watch team members to efficiently manage the wait for curbside pick-up and dine-in from the Wisely app at the Host Stand and capture individual customer preferences to supplement their service. Guest information and preferences are seamlessly consolidated into the Wisely CRM, giving operators the insights needed to trigger or automate personalized campaigns to optimize customer engagement and create an even more individualized experience. Wisely uses order data collected from Olo to populate the CRM.
This strategic combination of customer-centric technologies, an approach designed by Vert Digital and Switchbox, will directly feed into First Watch's commitment to continuous improvement and growth plans. The agency teams at Vert Digital and Switchbox worked together with the brand to identify best-in-class companies positioned to elevate an already customer-focused dining experience.
"By fast-tracking plans to overhaul the customer experience together with a team of digital and tech partners who are experts in brand innovation and customer engagement, we are able to further evolve our You First mission and position ourselves for continued success," said Matt Eisenacher, SVP of Brand Strategy and Innovation for First Watch. "Rolling out online ordering in a matter of days at the onset of the COVID-19 pandemic proved that our teams and partners were up for any challenge. Serving people an unparalleled breakfast, brunch and lunch experience has always been at the core of what we do, and for the first time in 37 years, with our doors closed, we determined that plans to implement more modern tools to help us better communicate with our customers had to move up the list as one of our top priorities."
"Meeting guests wherever they are and capturing insights about their preferences helps create a more personalized experience—both online and in the restaurant," said Wisely Cofounder and CEO Mike Vichich. "We worked around the clock to roll out our system across just shy of 400 locations in a matter of days, and we're excited to see how more accessible and adaptable marketing tools support the brand's profitability and guest engagement goals."
I Heart Mac & Cheese Signs New Deal
I Heart Mac & Cheese signed a new franchise agreement with Mita Patel to open two new locations, one in Columbia, South Carolina and another within Hartsfield-Jackson Atlanta International Airport by mid/late fall 2020.
"I Heart Mac & Cheese is a unique and attractive franchise concept that sells itself and stands out among other franchise models," said Stephen Giordanella, I Heart Mac & Cheese CEO and Chairman. "People are constantly impressed by the company's innovative business model and menu, and we're excited to continue expanding in Georgia and launch our first location in South Carolina!"
"My husband and I have 10+ years' experience in the food service industry and currently own several restaurants in Columbia," says Mita Patel. "We're always on the lookout for new and fresh food ideas and immediately fell in love with the I Heart Mac and Cheese concept and diverse menu as soon as we came across it. We're excited about introducing a quality new brand like this to Columbia and Atlanta!"
In addition to these two new locations, several other locations have recently been announced, with upcoming openings in Alabama, Arizona, California, Colorado, Georgia, Florida, Illinois, Indiana, New Jersey, New York and Texas.
Yoshinoya Rewards
Yoshinoya America expanded its digital infrastructure with the launch of the company's first loyalty program, Yoshinoya Rewards, as well as digital ordering for delivery or carryout through the Yoshinoya App, Yoshinoya website and its delivery platform providers – DoorDash, Postmates and Uber Eats.
Focusing on guest convenience, speed of service and safety, the company fast-tracked its digital growth under the leadership of its new Chief Marketing Officer, Kim Freer. "In the current climate, it was particularly pressing to speed up the development of our online ordering platforms and give guests additional ways to order ahead for takeout, or have their favorites delivered straight to their doorstep with just a few taps," said Freer. "Building on the recent brand refresh, including a new ordering process that allows customization and the integration of digital menu boards, we're methodically focused on upping Yoshinoya's digital game in 2020."
Yoshinoya Rewards, created in partnership with Punchh and Olo, gives guests access to exclusive deals and allows them to earn points on every purchase, which can be redeemed for free food. Guests are rewarded with five points for every $1 spent. To start earning points, guests can download the Yoshinoya App or sign-up online.
In celebration of its mobile app launch for iOS and Android devices, Yoshinoya is also hooking up its fans with a free regular bowl with the purchase of a drink when they download the app. Lastly, expanding on its drive-thru and takeout options, Yoshinoya is now also available for on-demand delivery. Partnering with DoorDash, Postmates and Uber Eats, guests can seamlessly order for delivery through Yoshinoya's app, website or these partners. Additionally, fans can even order through the brand's Instagram page, by simply clicking the "Order Food" button. With safety as a top priority, guests can request contactless delivery and will receive their food in tamper-evident packaging.
"It's of the utmost importance that we continue to innovate, providing real time solutions to best serve our guests safely," said Freer.
Fuzzy's Taco Expands
Fuzzy's Taco Shop, top photo, opened in Port Wentworth, Georgia, bringing its second location to the Lowcountry. The 2,700-square foot restaurant is located off Exit 109 & Hwy 21. This is the second location for Fuzzy's Taco Shop franchisee group, Enmarket Stations, Inc. Their first Fuzzy's location opened in Hardeeville, SC in November 2019.
"We've seen a huge demand for quality, fast casual Mexican food in the Lowcountry and have been very pleased with the response to our first Fuzzy's Taco Shop location in Hardeeville," said Sean Fatzinger, Director of Food Service Operations for Enmarket Stations, Inc. "The new Port Wentworth location will allow us to better serve the area and offer a convenient place for families, commuters, truck drivers to enjoy a delicious meal."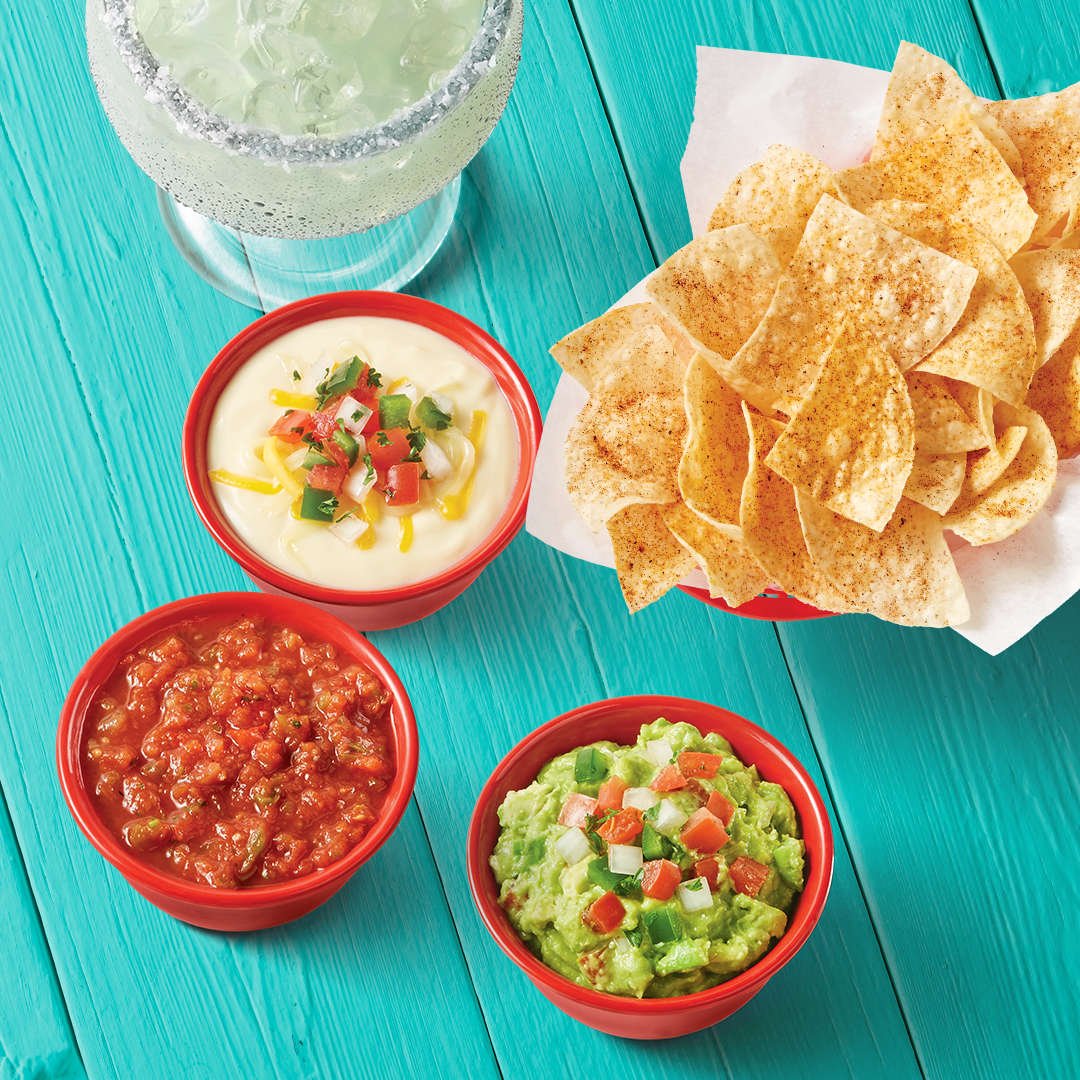 "We have created this environment at Fuzzy's where you can come in a suit, shorts, come however you are," said Mel Knight, President of Fuzzy's Taco Shop. "You can bring kids and let them be kids. Mom can get a margarita, dad can get a cold beer, and the whole family can get a great meal for under $30. Our regular guests often say 'My Fuzzy's' when talking about their favorite location, which is one of the things that makes Fuzzy's special."
The Port Wentworth location features a 600-square-foot patio with roll up doors to allow for an open concept vibe no matter where guests sit in the restaurant. Inside the restaurant guests will notice a colorful Fuzzy's logo painted on the wall, four ornamental chandeliers made from Corona bottles, and two Fuzzy's surfboard tables. Additionally, a full bar features 16 draft beers with many locally brewed options, four frozen drink machines, and wine.
Jeremiah's Co Brands
Jeremiah's Italian Ice, a Florida-based franchise, is rolling out a co-branded concept The Florida favorite is expanding its Tampa Bay area footprint to the city of Riverview and opened its first ever Jeremiah's co-branded convenience store location within Tuva Food Hall.
The co-branded model allows current and prospective franchisees the flexibility to invest in Jeremiah's Italian Ice in a way that works best for their needs. The built-in flexibility of the co-brand model will allow the brand to grow in a wide variety of markets and available footprints. In as little as 175-250 sq. ft., guests can expect Jeremiah's engaging staff serving all of Jeremiah's classic flavors and treats, including the Gelati, their signature menu item that layers any of their 40+ Italian Ice flavors with their rich and creamy Soft Ice Cream. The Italian Ice and Soft Ice Cream will be made on location using Jeremiah's proprietary recipes created by Founder and CEO Jeremy Litwack himself.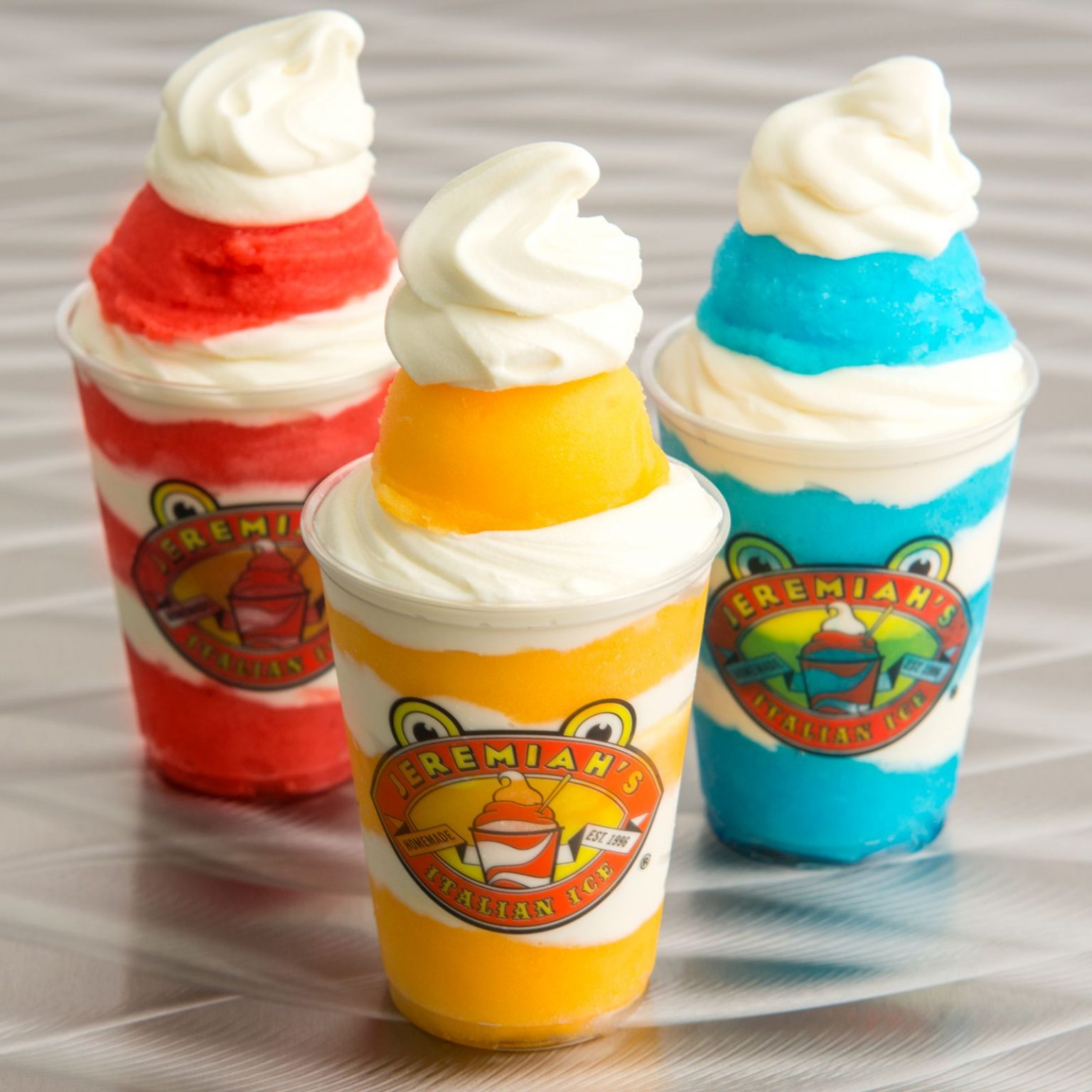 "Jeremiah's is the perfect concept for an adaptable space like Tuva Food Hall," said Co-Chief Development Officer Cameron Cummins. "We want to ensure that we're giving our franchise partners the tools to make them as successful as possible. The ability to create a full service Jeremiah's in a little as 175-250 sq. ft. is a clear way to do so. It turns what once was blank space into additional revenue opportunity."
Located at 8624 U.S 301 in Riverview, the first of three new locations is owned and operated by Divyesh Patel and his business partners who also own and operate several other businesses throughout the area. Patel and his team envisioned a true neighborhood center for this project, which includes Tuva Food Hall, an upscale convenience store and gas station as well as the first co-branded Jeremiah's Italian Ice.
"Jeremiah's was the missing piece to our concept," Patel said. "We wanted to create a one-stop-shop for families in the surrounding communities, and Jeremiah's is a family-first brand. It was a perfect fit for our vision, and we are excited to bring such a well-loved brand to Riverview. We can't wait to start serving up treats to everyone."
Founded in 1996 and franchising since late spring of last year, Jeremiah's frozen treats have swept across Florida and gained a loyal customer base. Each store boasts an upbeat atmosphere full of vibrant colors and offers over 40 flavors of indulgent high-quality Italian Ice, as well as creamy Soft Ice Cream. A synthesis of these two core products, the Jeremiah's Gelati is the showcase of the menu with layers of Italian Ice swirled with thick, homemade Soft Ice Cream, offering nearly limitless flavor combinations.
"When we realized we could create a version of our stores that would give prospective franchisees true flexibility, we knew it was a step in the right direction," added Jeremiah's Founder and CEO Jeremy Litwack. "Working with Divyesh on his vision for a neighborhood center allows us to be a gathering place in the community and helps us continue our mission of sharing our Italian Ice with future guests."
Jeremiah's has already awarded more than 100 franchises to more than 40 franchisee groups, including its first out of state locations in Arizona, Georgia, North Carolina and Texas. The brand is on track to have 150 stores open or in development in the next two years. Including a franchise fee of $30,000, the investment range to open a traditional 800-1,200 square foot location is $245,310 – $513,328. The investment range for a 175-250 square foot co-brand/kiosk franchise is $107,905-$207,090, which includes a $15,000 franchise fee.
Original ChopShop Expands
Original ChopShop, opened its first McKinney Shop at 3041 S. Custer Road, Ste. 100.
"We couldn't be more excited to bring Original ChopShop to McKinney," said Jason Morgan, CEO of Original ChopShop. "This community is largely underserved when it comes to convenient better-for-you food options, so we are thrilled to bring our multi-faceted, 'Just Feel Good' menu to the area. This will also be our first Shop systemwide to feature a pickup window, so guests can enjoy a low-contact, fast experience when they call ahead or order online. We are looking forward to further establishing our DFW footprint, and can't wait to become an integral part of the community."
The new Shop, located at Custer and Eldorado, will mark the brand's seventh in Dallas-Fort Worth and 15th systemwide. The neighborhood eatery is seeking 30 candidates to start immediately to fill all Shop positions. Interested candidates can apply online at OriginalChopShop.com.
"We are humbled to be able to create new restaurant jobs in McKinney by assembling an incredible team to join in our mission to inspire others to 'Just Feel Good,'" Morgan said. "At Original ChopShop, we love a dose of spontaneous fun complete with fist bumps, high-fives, cartwheels and elbows. We offer a progressive culture because we believe work should be both fun and fulfilling, which sets us apart from our competitors."
McKinney's new 3,558-square-foot Shop will feature a drive-through pickup window and the brand's signature relaxed atmosphere, including sunny accents, distressed wood, handwritten notes and local vintage photography.
Global Franchise Names CFO
Global Franchise Group® (GFG) named a new Chief Financial Officer, restaurant finance veteran and acquisitions integration specialist, Sam Patterson. Patterson will provide leadership of financial strategy, forecasting, budgeting and advise on long-term business and financial planning.
"At Global Franchise Group we are committed to building a best in class team and developing an industry leading shared service platform," said Paul Damico, Chief Executive Officer of GFG. "Sam is a talented and committed financial leader and as we look to grow our organization and acquire additional brands, Sam's experience in forecasting and back-office restructuring will be a tremendous asset."
Patterson comes to GFG from FOCUS Brands where he served as Senior Vice President of Accounting. For the last eleven years, he was responsible for leading financials for Cinnabon, Carvel, Schlotzsky's, Moe's Southwest Grill, McAlister's Deli, Auntie Anne's and Jamba Juice. He directed the organization through the transfer and integration of all accounting back office functions for Auntie Anne's from Pennsylvania, McAlister's Deli from Mississippi, and Jamba Juice from Texas to Atlanta and converted a brand-centric accounting structure into a shared services organization. Before his time with FOCUS, he was Senior Vice President & Corporate Controller for Movie Gallery/Hollywood Video, Vice President and Corporate Controller for Republic National Cabinet Corporation, and Corporate Controller for Wolverine Tube, Inc. He is a Certified Public Accountant and a Certified Management Accountant, holds a master's in business administration from Auburn University, and is a graduate of the University of Texas, Tyler. All of his experience is extremely relevant to the goals and direction of GFG.
"I was attracted to Global Franchise Group because of the great reputation of its family of brands, ability to innovate and strong executive team," said Sam Patterson, CFO of GFG. "The organization is full of passion and tremendous potential and I'm inspired by its people and vision for the future. I'm proud to be a part of team GFG."
Krystal Hiring
Krystal is now hiring at all locations throughout the Southeast. While the restaurant industry has been devastated by COVID-19, Krystal has continued operations by use of the drive thru, pick-up service and multiple delivery platforms. Krystal is hiring for a variety of positions from crew members and shift leaders to general managers. "I am proud that Krystal is playing a part to help bring Americans back to work," said Dawn Agueros, Vice President of People Experience. "Krystal is primed for growth and is actively hiring to increase its workforce by 25 percent."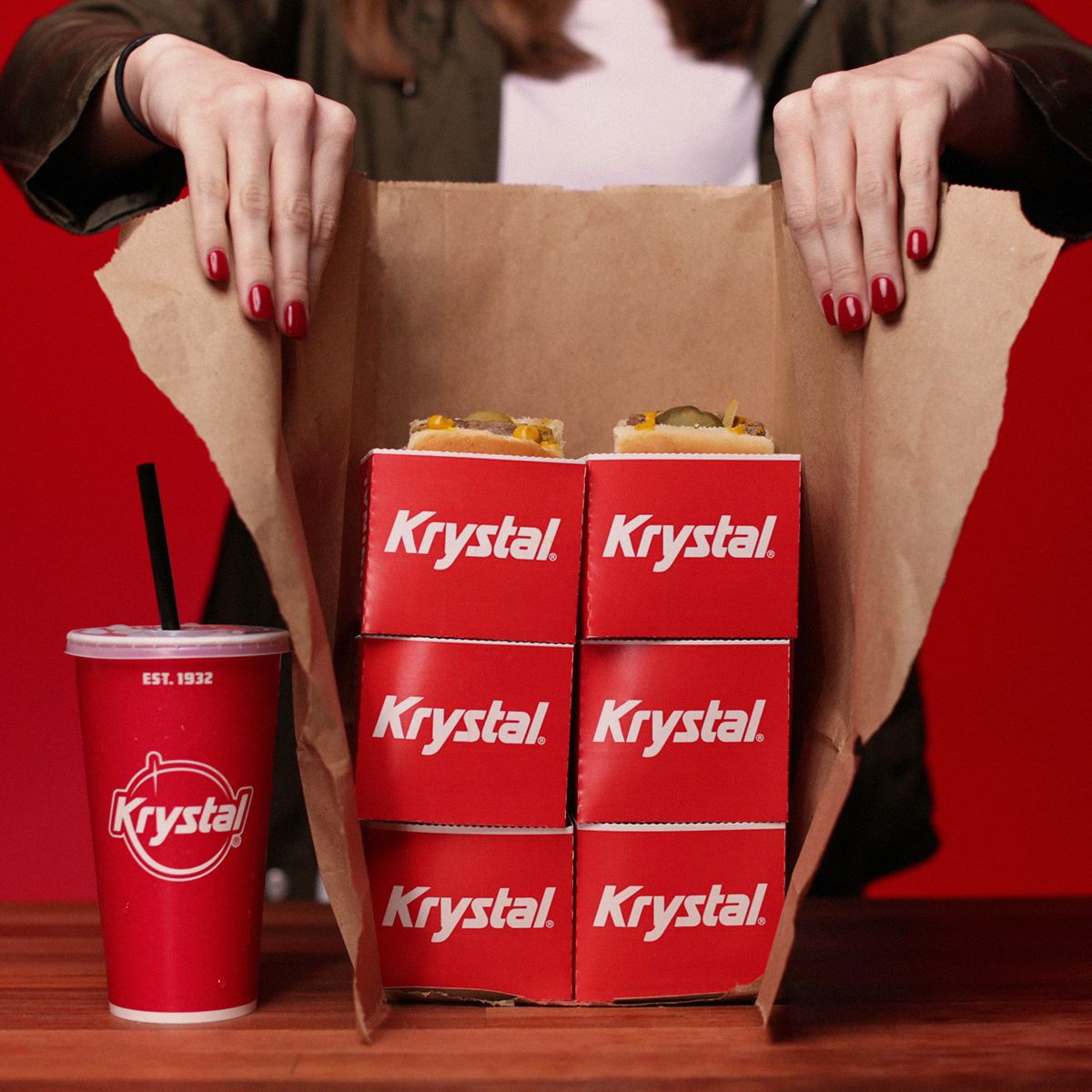 At Krystal, employees are the heart and soul of the business. The company offers a fun work environment and paths with opportunities for career growth. Potential employee benefits include free or discounted meals; 401(K); paid vacation, personal time; medical, dental and vision insurance; scholarships and more.
Krystal Restaurants LLC remains committed to the health and safety of guests and team members. Restaurants are following strict public health guidelines and staying in contact with local health officials for the latest advisories. Krystal has provided its team members with personal protection equipment, has implemented new sanitation requirements, and required robust safety training for all employees.
Taco Bell Hiring
Taco Bell together with its franchisees and licensees, plans to hire at least 30,000 team members this summer.* The company and its franchisees are committed to being the safest place to work, and Taco Bell has previously introduced strict steps to protect team members, including temperature checks, contactless service and mask and glove requirements. During a time of uncertainty, Taco Bell and its franchisees are proud to offer jobs and welcome more individuals to their community.
"Since COVID-19 became a reality, we have continued our commitment to putting our people first," said Taco Bell's Chief People Officer Kelly McCulloch. "We work closely with our franchisees to ensure that we're meeting the needs of our restaurant teams. Their safety and wellbeing remain our first priority. With this new hiring wave, we look forward to expanding our Taco Bell family and providing great, safe jobs to even more people."
Taco Bell and its franchisees are evolving and innovating recruitment efforts in response to the current realities of social distancing requirements and enhanced safety needs. The system will be hiring for existing positions at all levels in the restaurant, as well as new roles that have been created to reflect the recent shift in operations. The newly-created positions are intended to keep the drive-thru running smoothly, to manage delivery, curb-side pickup and mobile app orders, and to maintain industry-leading sanitation and cleanliness practices.
The brand is complying with safety standards by adopting best practices for hiring, such as introducing virtual and curbside interviews. Taco Bell will continue to consider what is best for team member safety as states begin to re-open, but this new hiring push will position restaurants to be staffed and ready when the times comes.
Team member safety remains the brand's top priority during this unprecedented time. Before interacting with any food or equipment, all employees have their temperature checked using a contactless infrared thermometer. Taco Bell and franchise owners provide gloves and masks to their respective team members, while also providing guidelines on alternative facial coverings in case employees prefer their own. The company, as well as many of its franchise organizations, offer support for team members like access to employee assistance programs and virtual doctor appointments. Because this is an ever-evolving situation, the brand is constantly reevaluating safety initiatives and shifting strategies to enable team members work in a safe environment.
"During these tough times, we want job-seekers to know that we're hiring and we're safe," said McCulloch. "Our 'Start With Us, Stay With Us' mantra rings true even during this unprecedented time. Whether you've worked with us before, find yourself looking for a new opportunity or are looking for your first job, we're here for you and can provide great career opportunities – even if it's just to help get you back on your feet. In partnership with our franchisees, we hope that we can use our footprint and be a part of the solution to help kickstart the workforce."
Taco Bell's "Start with Us, Stay with Us" platform is the brand's way of saying that whether team members need a temporary job, or want to begin a career, they're welcome to join. Team members are encouraged to participate in the optional education and career-building programs Taco Bell offers no matter how long they've been with, or plan to stay with, the brand. Just last week, the Taco Bell Foundation awarded $3 million in Live Más Scholarships, with more than 100 of those scholarships going to restaurant team members.
RIse Inks Area Development Deal
Rise Southern Biscuits and Righteous Chicken announced an area development agreement for the state of Virginia that extensively increases franchise expansion opportunities. Area development representatives David Dowdy, Matt Hurley and Nash Osborn of BDVA Holdings, LLC have committed to opening a minimum of 25 Rise locations throughout Virginia over the next nine years.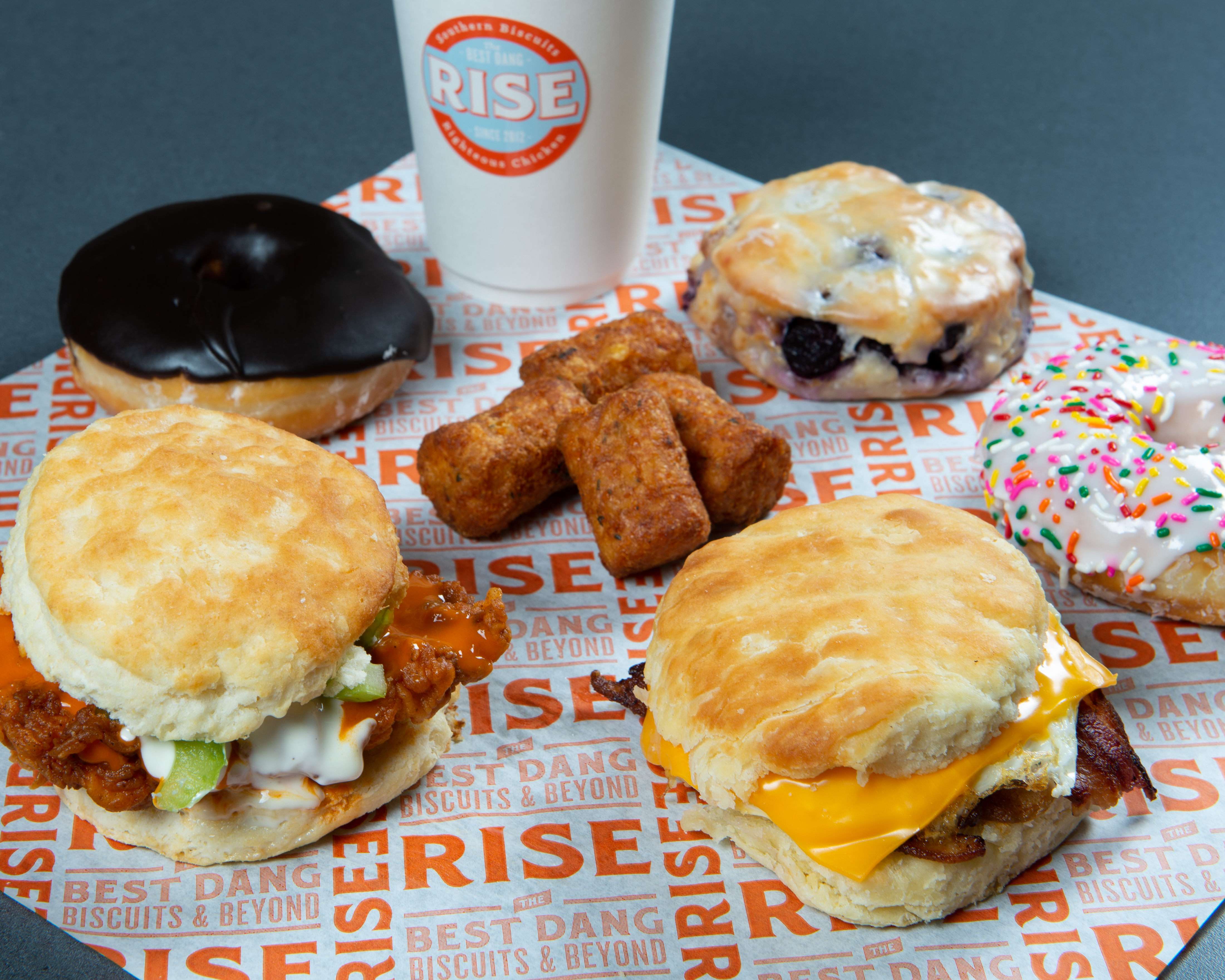 "We're confident in the economics of Rise to drive sales through delivery and pickup during and after this crisis," said Osborn. "Tom Ferguson, founder and CEO of Rise, has created a restaurant with a small footprint that has always focused on takeout sales, exactly what every other restaurant pivoted to when dining rooms were closed."
The BDVA Holdings, LLC group are also seeking franchise partners to develop the territory, with some markets readily available.
"Virginia is a densely populated state," said Dowdy. "We're looking at the demographics and consumer trends of the mass media outlets in Virginia and determining where to focus on opening locations for ourselves and with franchisees. We want Rise to be where we can make the most impact on the communities we serve."
"We were looking for a good franchise restaurant opportunity," said Hurley. "The concept had to have a great personality and unbeatable food. One of the biggest draws for us was the ability to open a Rise location in a former restaurant space, converting it to Rise quickly and for less than a traditional build out. This is an investment, we liked the ability to open for less and maximize our ROI."
Rise is partnered with Fransmart, the industry-leading franchise development company behind household brands like Five Guys Burgers & Fries and The Halal Guys, as its exclusive franchising partner to grow the brand. Rise is currently looking for experienced franchisees and qualified investors to introduce the concept to major media markets across the country. To learn more about franchising with Rise, visit http://fransmart.com/rise.
The Italian Place Looks to Kiosks
The Italian Place is sharing lessons learned during COVID-19 – including its strategy to leverage self-serve kiosks to streamline its ordering process, maintain consistency and enhance convenience and safety for customers.
"We pivoted fast, communicated with our customers, and pursued opportunities to build efficiencies and add profitability to our model," said Adriana Penachio-Sifakis, founder of The Italian Place. "We added pizza to our menu, leveraging the latest ventless technology to cook the pies in 90 seconds at more than 900 degrees, which enabled us to increase revenue and profitability over the past few months."
In addition to ventless technology, The Italian Place is making full use of its portable self-serve kiosks. The kiosks can be moved easily to a window or other isolated area in the store, giving customers the ability to place orders without the need to come into direct contact with a person. Customers are also able to quickly review products, pairings and process their orders independently with additional payment options like Apple Pay.
Like other fast casual concepts, The Italian Place is also finding success through online ordering. They launched online ordering more than one year ago, allowing customers to place orders from their mobile device or computer. Customers can schedule their time of pickup for convenience, and the store can capture contact information for its loyalty program and continue to remain engaged with its customers.
"In light of what's happening in the world today and how it has impacted folks in the food space, online ordering and self-serve kiosk ordering has made a significant difference," said Penachio-Sifakis. "The kiosks provide a seamless process for customers to quickly place their order in our busy and fast-paced world, and with a global pandemic, they appreciate the convenience factor even more now than ever before."
The Italian Place is partnered with Fransmart, the industry-leading franchise development company behind household brands like Five Guys Burgers & Fries and The Halal Guys, as its exclusive franchising partner to grow the brand.
"Concepts with built-in technology are thriving and continuing to see sales growth during the COVID-19 pandemic, and emerging chains should take notice," said Dan Rowe, CEO of Fransmart. "Investing in technology may seem like an unnecessary gamble for an emerging concept, but in these unprecedented times, operators are seeing first-hand how crucial it is to remain adaptable and nimble. Technology can play a key role in a concept's ability to pivot and address changing customer behaviors."
Slim Chickens in Cleveland
Slim Chickens's first location in Cleveland will open in Q1 of 2021. The forthcoming restaurant comes out of the brand's recent six unit franchise agreement in the Cleveland market. This will mark the brand's first location in the Cleveland market and second location in Ohio.
"Slim Chickens is a uniquely cool brand with so much growth potential. I knew this was a right fit for me—and now was the right time. Slim Chickens has maintained or increased its momentum in recent months and the brand's sales are up year-over-year," said Giesen. "I am excited to be introducing the brand to the Cleveland market – they'll be Slim Chickens' fans in no time!"
An experienced restaurant operator, David Giesen is bringing Slim Chickens to the area. He is a multi-unit owner of several fast-food and fast casual restaurants across Ohio and Colorado. Giesen owns 15 restaurants between his brands and has more than 29 years of restaurant ownership experience.
"David is a perfect addition to the Slim Chickens family. He has the extensive restaurant experience that we are looking for in a multi-unit owner," said Jackie Lobdell, executive director of franchise development at Slim Chickens. "As a multi-brand franchisee, he understands that now is the time to diversify with a strong and unique brand that's positioned for success in the months and years ahead."
The better-chicken brand has opened 100 locations across the United States, the United Kingdom and Kuwait, and is known for its passionate group of followers. With more than 350 units in development, the fast-growing brand is well on its way to reaching its goal of 600 restaurants.
Last year, Slim Chickens attracted an equity investment from 10 Point Capital, the private equity firm behind segment leader Tropical Smoothie Café.
The Slim Chickens franchise opportunity differentiates itself with prime markets available for multi-unit development, a passionate leadership team and world-class franchisee support system. As Slim Chickens expands, it is awarding franchise opportunities to qualified, experienced and passionate multi-unit groups looking to add a dynamic segment to their portfolio.
Stoner's Signs Three-Unit Deal
Stoner's Pizza Joint plans to expand its footprint via a three-unit expansion with existing South Florida franchisee, John Stetson. This new partnership supports Stoner's Pizza Joint's plans to further develop the Georgia Market. The first new Georgia location, slated to open today, May 20, is located at 1080 GA- Highway 96, in Warner Robins, GA, and will be owned by Stoner's Pizza Joint franchisee, John Stetson.
"Since opening my first Stoner's in Fort Lauderdale, I have been impressed with the consumer's response to the product and branding," said Stetson. "The brand appeals to a wide audience of customers who enjoy fresh, high-quality food at an affordable price. I am thrilled to be opening my 4th location today in Warner Robins and excited for two more in the coming weeks. I look forward to a continued partnership with Stoners Pizza Joint as it has proved a strong investment opportunity."
"2020 is going to be an exciting year for Stoner's Pizza Joint with the acceleration of our franchise program and strategic growth with strong multi-unit operators. It's been a wonderful journey with John, introducing the brand to Florida and the new growth plans for the Georgia market is no exception," said Nick Bergelt, Chief Concept Officer of Stoner's Pizza Joint. "We're extremely excited to bring Stoner's to this area with our new branding and customer experience. Georgia is a prime market, and we look forward to propelling our brand's presence further in the state and expanding into new markets."
Stoner's Pizza Joint is currently seeking qualified franchisees to help the brand grow nationwide in college town markets, with a focus on the Southeast region. Prospective franchisees should have a minimum net worth of $250,000. The ideal candidate is a proven, multi-unit operator in the restaurant industry and has a strong knowledge of their market. Stoner's Pizza Joint's Franchise Disclosure Document (FDD) reveals an estimated initial investment range of $90,000 to $206,000 for the first location, including a franchise fee of $25,000. If franchisees chose to develop multiple units, the franchise fee for three units is $65,000 and, for five units, $95,000.
Mountain Mike's Expands
Mountain Mike's Pizza opened its fifth Oakland location. Located near the Oakland Coliseum and Oracle Arena, the new Mountain Mike's Pizza makes the brand's signature experience of enjoying "Pizza the Way it Oughta Be®" accessible to even more residents of Alameda County. With the dining room currently closed due to shelter-in-place, Mountain Mike's is offering its full menu of mouth watering pizzas, bone-in wings available in four delicious flavors, garlic sticks and a variety of local beers and wines via contactless delivery and carryout.
"Although we're not able to open our dining rooms just yet, we are proud to begin serving Mountain Mike's signature pizzas to the Oakland community in the safest way possible," said Bhimsen Khadka, one of three franchise partners of the new Oakland Mountain Mike's Pizza location. "We're thrilled to make Mountain Mike's legendary pizza even easier to access and enjoy with the addition of a new Oakland location and are looking forward to the day we can welcome guests into our restaurant to experience our unique dine-in environment."
Guests may also place orders through any of Mountain Mike's third-party delivery partners, DoorDash, Grubhub, Uber Eats and Postmates. Once the dining rooms are permitted to reopen, the newest 2,200-sq. ft. Oakland location will offer the welcoming atmosphere Mountain Mike's is known for, with big screen TVs throughout and featuring the brand's most updated restaurant design. When dining rooms are permitted to reopen, this new location will be the ideal spot for sports teams, family gatherings and group fundraising events alike. There's pizza for everyone's taste buds, including fan-favorite signature combinations, like The McKinley and Pike's Peak, Mountain Mike's legendary crispy, curly and zesty Pepperoni Pizza, as well as the freedom to "create your own" pizzas. Whether it's carryout, contactless delivery or dine-in when available, guests can always count on Mountain Mike's to deliver on freshness, quality and value.
Khadka continued, "Mountain Mike's has offered carryout and delivery for over 40 years and we've recently added enhanced levels of safety and convenience to our process, like tamper-proof packaging, contactless delivery, as well as adhering to the strictest health and safety guidelines set by the CDC and the State of California to give our guests peace of mind when ordering from Mountain Mike's."
Scooter's Chooses PAR
Scooter's Coffee has selected ParTech's Brink POS® software for their franchise system. In the previous year, Scooter's Coffee opened 64 new stores and continued its trend of positive year-over-year same store sales growth. In 2020, Scooter's Coffee is targeting over 70 new store openings.
Missy McKinley, Vice President, Operations & Training, Scooter's Coffee, said, "With a business in a $48 billion recession-resistant industry, and strategic growth targeting more than 1,000 stores in the next 5-7 years, ParTech will be an important strategic partner with Scooter's Coffee, contributing to the success and growth of our valued franchisees. Our partnership with ParTech is also facilitating new opportunities for Scooter's with other Brink POS partners for inventory & labor management, video analytics, mobile order ahead, and additional applications that will help us drive even better service to our customers every day."
Ryan Volberg, ParTech's Senior Vice President and General Manager of Brink said, "We are pleased that Scooter's Coffee chose Brink's cloud-based software for all of its stores. Scooter's Coffee has been obsessed with the guest experience since day one. Increasingly, those experiences are going digital. Brink POS is the open platform for restauranteurs who believe in innovation and we are proud to be part of Scooter's Coffee's ongoing commitment to providing quality drinks in a fast-paced, friendly and increasingly digital environment."
After implementing Brink, the first improvement Scooter's Coffee anticipates is a delay-free Kitchen Display System (KDS) that dramatically reduces staff frustration thanks to real-time order communication between front and back of house. Scooter's Coffee will also be able to reduce its barista onboarding time by half as a result of the menu customization allowed on Brink POS-powered screens.
"The Brink display screens show all of the ingredients that make up the drink (milk type, number of shots in the drink, etc). This is super helpful when training new baristas and helping them learn drink recipes. There is far less lag time, or none even, between typing in the order to the POS and it appearing on the display screen," said Mackenzie Burnett from Loving Cup, a company that owns several Scooter's Coffee franchises.