MRM Franchise Feed: Greek from Greece Grows and Hearts Afire for Mac & Cheese
25 Min Read By MRM Staff
Modern Restaurant Management (MRM) magazine's Franchise Feed offers a glimpse at what's new in the restaurant franchise and MUFSO environment.
Send news to Barbara Castiglia at bcastiglia@modernrestaurantmanagement.com.
BWW Franchisee Acquisition Completed
CV Partners, LLC, completed the previously announced acquisition of Diversified Restaurant Holdings, Inc. ("DRH"), one of the largest franchisees for Buffalo Wild Wings® ("BWW") with 64 sports bars across five states.
Concurrent with the completion of the transaction, JK&T executed a 15-store area development agreement to build new stores in agreed upon locations, and sold the BWW sports bars in Florida and Massachusetts to Inspire Brands, a multi-brand restaurant company whose current portfolio includes more than 11,200 Arby's, Buffalo Wild Wings, SONIC Drive-In, Rusty Taco, and Jimmy John's Sandwiches locations worldwide. ICV will combine the remaining DRH and JK&T Wings sports bars, which it acquired in October 2019, making the combined company the largest franchisee of BWW.
Ira Moreland, Managing Director of ICV, said, "We are very pleased to complete this transaction and are enthusiastic to deploy our expertise to help grow the Buffalo Wild Wings brand. DRH is a strong platform and the company has solidified its position in a number of important markets. In combination with our earlier investment in JK&T Wings, we now operate over 80 BWW restaurants across five states and look forward to working with the company's management team to further build this strong platform in new geographies. Buffalo Wild Wings is a very well known and admired brand and we see tremendous opportunities ahead that will continue to enhance their operations as we embark on this next stage of growth."
Kent Ward, Chief Executive Officer of JK&T, said, "This new partnership with ICV is an exciting move, as they have extensive experience in building and growing the companies in which they invest. ICV's ownership brings additional resources and skills that will enable us to grow the BWW brand and help enhance the customer experience."
ICV acquired DRH in an all cash transaction valued at approximately $130 million, including the assumption of outstanding indebtedness and transaction expenses. DRH's common stockholders received $1.05 per share in cash. DRH will no longer be listed on NASDAQ.
Sheldon Howell, Principal of ICV, said, "As the largest Buffalo Wild Wings franchisee ICV believes strongly in the brand. We have experience building companies with multi-unit operations and look forward to applying significant resources and pursuing numerous growth avenues, including opening new restaurants and identifying select acquisitions, that will further expand this outstanding brand."
In October 2019 ICV made a significant investment in JK&T Wings, a leading franchisee of Buffalo Wild Wings, in partnership with management. At the time of the investment, JK&T owned 42 BWW restaurants located primarily in Michigan, with additional locations in Louisiana and Massachusetts. Buffalo Wild Wings, founded in 1982, is the largest sports bar brand in the United States. Globally, Buffalo Wild Wings has more than 1,200 restaurants across 10 countries. Visit BuffaloWildWings.com.
Duff & Phelps acted as exclusive financial advisor to DRH and Dykema served as legal counsel. DLA Piper served as legal counsel for ICV in connection with the transaction.
Moe's Franchise Transfer Complete
Moe's Southwest Grill® said the transfer of 67 franchised locations in Florida, South Carolina, Virginia, Maryland and District of Columbia to Quality Fresca, a new division of Quality Restaurant Group formed to own and operate a best in class Moe's Southwest Grill franchisee group.
In partnership with Matt Ailey, Founder of GenRock Capital Management, Matt Slaine, CEO of Quality Restaurant Group and Chris Grooms, Vice President of Quality Fresca, the restaurant group plans to roll out the updated brand design for the restaurants in the next 12-18 months. The series of transactions will make Quality Fresca the largest franchisee in the Moe's Southwest Grill portfolio.
"We believe there is extraordinary growth ahead for the Moe's Southwest Grill brand and know that our company will be a significant partner as the brand continues to innovate and secure share in a competitive segment," said Matt Slaine, CEO of Quality Restaurant Group and GenRock Operating Partner. "Matt and I have been fans of Moe's for a long time and were attracted to the unique brand personality, culture, leadership, vision for the future and unit-level economics."
Backed by GenRock Capital Management, Quality Restaurant Group is based in North Carolina, employs more than 7,500 people and is the parent company for Quality Huts and Quality Meats. Quality Huts is one of the largest Pizza Hut operators with nearly 200 units across Illinois, Indiana, Maryland and Pennsylvania. Quality Meats is an Arby's operator which recently acquired 27 Arby's locations in Nebraska, Wyoming, Colorado, Montana and South Dakota. Quality Fresca is the newest division for Quality Restaurant Group that will operate the Moe's Southwest Grill locations added to their portfolio of restaurant brands.
"The Moe's Southwest Grill brand has been a beloved restaurant brand in the fast casual segment for 20 years and the brand is accelerating our journey to modernize both the in-restaurant and off-premise customer experiences," said Erik Hess, President, Moe's Southwest Grill®. "Working together with the passionate and dedicated group of Moe's franchisees has enhanced the brand strength and adding new franchisees like Quality Restaurant Group will serve as another advantage for the brand in several of our largest markets."
In addition to Quality Restaurant Group, Moe's Southwest Grill is continuing with its aggressive expansion and is seeking single- and multi-unit operators to join its successful franchise network. Moe's Southwest Grill is currently targeting new markets across the U.S.
Nathan's Teams with Kitopi
Nathan's Famous, Inc. is partnering with Kitopi. Founded in Dubai in 2017, Kitopi began serving Brooklyn in November of 2019, and expanded to Manhattan in early 2020, following successful expansion through the Middle East and London.
"This partnership gives Nathan's Famous a unique position in our home city, allowing us to expand our service and offer the flavor of New York to everyone in NYC," states James Walker, Senior Vice President, Restaurants. "We've followed the evolution of delivery and managed cloud kitchen platforms closely and are excited to test this modern advancement in offering our customers more ways to access and enjoy both our 100-year-old classics and new menu items."
Customers in Manhattan and Brooklyn can order Nathan's Famous through any of the following restaurant delivery services: Grubhub, Seamless, UberEats, Caviar, Doordash, Postmates, and Deliver.com. Customers and businesses also have the option to order Nathan's Famous for catering via EZcater and Forkable.
This partnership also expands the reach of Nathan's new menu revamp which pays homage to NYC. For the menu update, Nathan's tapped James Beard Award winner, Mark Miller, to help build an offering outside the brand's iconic hot dogs and fries. The evolved menu features a line of hand-dipped chicken sandwiches, chicken tenders, onion rings and even a hot honey half chicken. Nathan's Famous has also introduced a new line of fresh Angus beef burgers, a fantastic Nathan's New York Cheesesteak by Pat LaFrieda, as well as additional hero sandwiches and a premium line of milkshakes.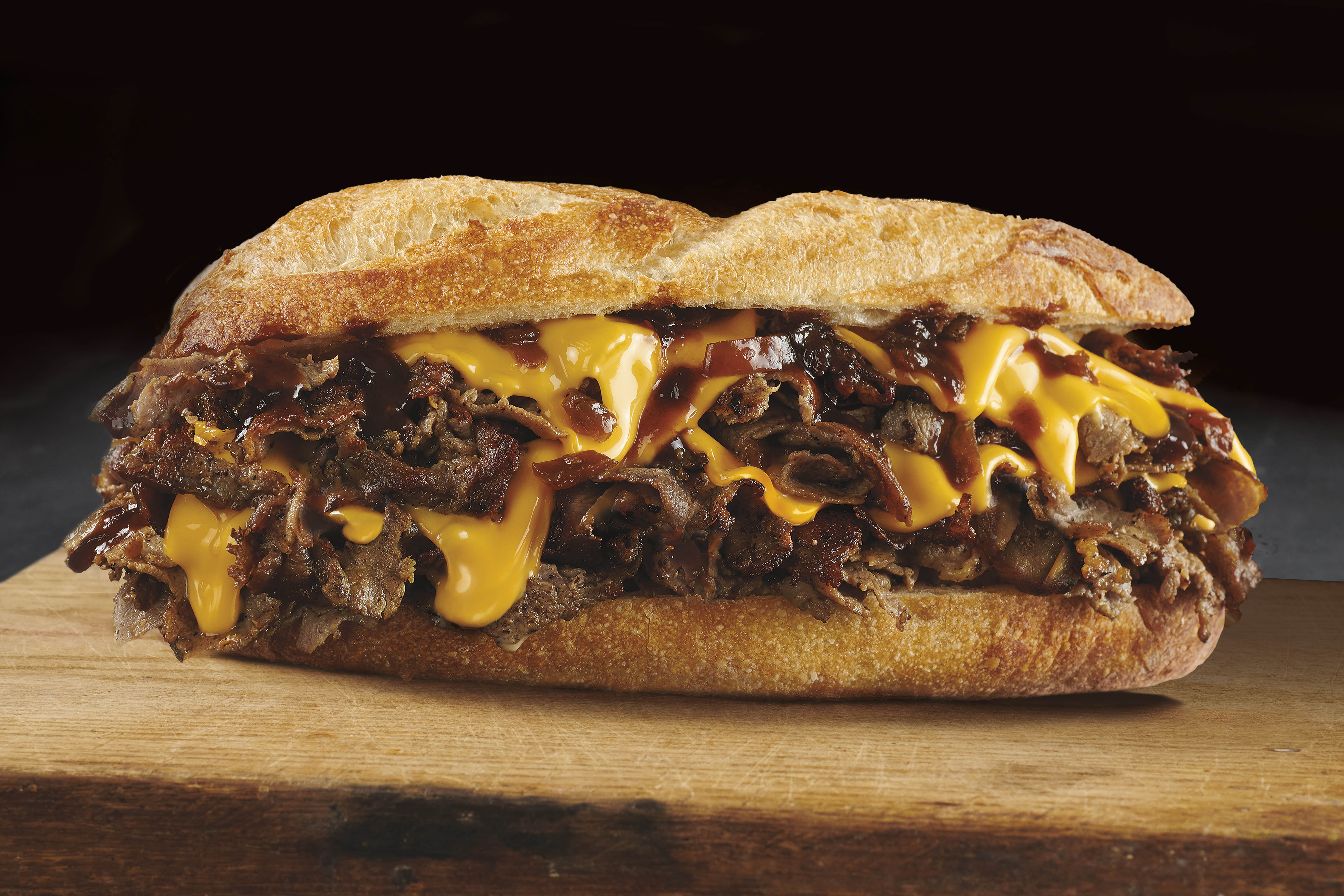 "Our new menu is all about our NYC roots, and we're thrilled that it's now accessible to everyone in this great city via this partnership with Kitopi," continues Walker.
Pizza Inn Incentive Program
Pizza Inn rolled out a major multi-unit incentive program designed to fuel additional buffet growth for the brand.
"Pizza Inn continues to offer strong unit economics and new market development opportunities," said Brandon Solano, CEO of RAVE Restaurant Group. "Our new multi-unit incentive program will give both existing and potential franchisees added motivation to expand their portfolios with Pizza Inn and grow the brand in their communities."
The new multi-unit incentive program is modeled to deliver incentives in excess of $1 million for new and existing franchisees developing at least five locations. The revenue-based incentives come from a combination of reduced royalties and initial franchise fees. Incentives are also available for development of at least one location.
GFG Expanding
Greek from Greece (GFG) Bakery-Café finalized a deal to open its first franchise location. Franchisee Dimitri Gouliaberis plans to open the new location this summer at a site near Drexel University in Philadelphia. GFG Bakery-Café continues to build momentum, launching recent expansions in New York, New Jersey, Connecticut, Florida and Pennsylvania that will more than quadruple the brand's footprint in the next year.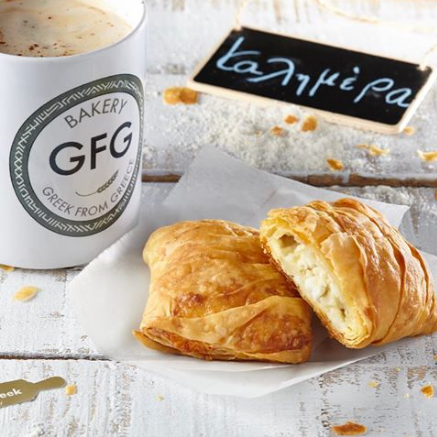 "I spent my adolescence in Greece, but my adulthood in America," said Gouliberis. "I wanted to combine the fast-paced style of the East Coast with the laid-back atmosphere of Greek coffee culture. I found the perfect combination in GFG Bakery-Café. Customers on-the-go can stop by for a quick coffee and cheese pie on the run, or they can sit and relax and have a laid-back conversation like we do in Greece."
When Dimitri's father, Kosmas Gouliaberis, immigrated from Northern Greece to the United States in 1972, he had a desire to achieve the American Dream. He created a restaurant to be an escape from the office, a place to grab a quick bite, and a place where you could end your day laughing and eating with friends. Dimitri took over the family business to honor his father's dedication to creating a fresh and invigorating way to dine. He found the perfect solution in a GFG Bakery-Café franchise.
"With GFG, I have the ability to quickly and economically convert my father's restaurant to the Greek from Greece brand, which better fits the modern lifestyle," said Gouliberis. "Their flexible design options helped me maximize the utility and beauty of the space at a low cost. I'm looking forward to opening day, to serve my community the authentic flavors of my childhood with Greek hospitality."
GFG Bakery-Café's first quarter included a merge and rebranding of its largest competitor in Manhattan, a 31-unit expansion across Long Island and Stamford, the opening of its first Florida location in Tampa, and the announcement of the first Pennsylvania location coming to Kennett Square. This expansion will increase GFG Bakery-Café footprint to more than 40 stores, making them the dominant brand in Greek cuisine. With more deals in the pipeline, GFG Bakery-Café projects more than 100 units will either be open or in progress by the end of the year.
The brand is also opening in Kennett Square. The Kennett Square restaurant will be operated by Chris and Maria Kotanidis. The West Chester-based pair are successful entrepreneurs with 30 years of experience in the restaurant and hospitality industry. Maria is also a certified health coach specializing in nutrition and wellbeing.
"Chris and Maria are the best choice of operators for the Kennett Square location," said Georgios (George) Drosos, CEO of GFG Bakery-Café. "Their combined experience is a welcome addition to the GFG team as we continue to expand our footprint across Pennsylvania and the country. The mayor of Kennett Square, Matt Fetick, recently claimed that 'Everybody wants to build here,' and he's right. Kennett Square has a booming population, growing economy, and close proximity to West Chester and Philadelphia. The area is hungry for growth and authentic Greek cuisine."
I Heart Mac & Cheese Inks More Deals
I Heart Mac & Cheese signed a franchise agreement with T.R. Gonzales, Inc., led by Teresa Gonzales, who will open a Helena, Montana location this fall.
"I Heart Mac & Cheese is a fun, attractive concept and an affordable franchise model that is easy to operate, with support systems in place to help our partners be successful," said Stephen Giordanella, I Heart Mac & Cheese CEO and Chairman. "Teresa is the perfect partner for our brand, and we are thrilled to expand our western presence as we continue to grow across the country."
Bringing many years of restaurant and retail experience, Gonzales will manage and oversee operations for the new Montana location. A resident of Helena since 2006, she previously worked as a supervisor at Costco, where she learned the principles of running a successful and low overhead business, while also developing her customer service and employee management skills. Teresa was impressed by I Heart Mac & Cheese's proven franchise business model and was attracted to the simplicity of the concept as well as the wide age-range appeal.
"From the gluten-free ingredients to vegan options, there is literally something for everyone at I Heart Mac & Cheese," said Gonzales. "I'm passionate about introducing a new brand to the Helena area. Our community is quickly growing with new residents and young families, and I look forward to providing a convenient and delicious dining option for all to enjoy."
The brand also announced a three-store Dallas-Fort Worth area franchise development agreement with Evan Boone to continue the brand's expansion across Texas. Three locations will open in the Dallas-Fort Worth Metroplex beginning April 2021 – one in Denton near the University of North Texas, the second in Frisco and the third in Little Elm.
Evan Boone will manage and oversee operations for all three I Heart Mac & Cheese locations. Following a career in the Air Force, Evan will relocate to his hometown to transition into civilian life after being stationed for eight years at Wright Patterson Air Force Base as a finance officer. During his time in the military, he was focused on the defense finance sector within the military and their suppliers. He was attracted to I Heart Mac & Cheese's proven franchise business model and believes everyone loves a good bowl of an American classic food.
"Following my service in the military, I'm excited to launch my franchise career by opening three I Heart Mac & Cheese locations throughout the Dallas-Fort Worth Metroplex," said Boone. "I'm passionate about introducing a new brand to the area where I grew up that will deliver quality mac & cheese creations and more for families in our community to enjoy."
The company also signed a franchise agreement with D.F. Franchise Group who will open a Fort Lauderdale, Florida location in January 2021 and a two-store Miami franchise development agreement with franchise group, Mastermind Alliance Investment Group, to continue the brand's expansion across its home state. Two locations will open in Miami beginning this fall – one in Miami Gardens and the second within Coral Gables.
Mastermind Alliance Investment Group includes Devonne Covington, Adina Richardson, Shervin Fulford and Sandra Williams. Each member of the franchise group is a budding entrepreneur looking to advance to the next stage of their careers by coming together in the world of franchising. The group was attracted to I Heart Mac & Cheese due to low startup costs, the opportunity to build relationships within their community and having America's favorite food as the staple of their restaurant.
"My business partners and I look forward to helping expand the brand throughout South Florida," said Covington. "After learning more about the franchise model, we knew this was the perfect opportunity to launch our careers in franchise ownership while delivering quality mac & cheese and more to the Miami area."
The brand announced a four-store franchise development agreement with Jason Mejia to bring the brand to California. The first location is planned to open in the Greater Los Angeles area near UCLA in November with the remaining restaurants opening in Westwood, Claremont and Fullerton in the coming months.
A California native, Mejia will manage and oversee operations for each I Heart Mac & Cheese restaurant. Mejia has spent his career in the business industry handling high level accounts and negotiating contacts while developing business relationships. He was initially attracted to I Heart Mac & Cheese as his children are passionate about the brand's signature menu item – mac & cheese – and, after learning more about the franchise model, knew this venture would propel him into an opportunity to provide for his family for years to come.
"I'm excited to open four I Heart Mac & Cheese locations and help the brand make their West Coast expansion a reality in the heart of the Los Angeles community," said Mejia. "As soon as I met the I Heart Mac & Cheese leadership team, I knew it was the right entrepreneurial opportunity to help my dreams of becoming a franchisee a reality. My family and I cannot wait to welcome our guests and tourists from near and far, to a concept that offers dishes that are reminiscent of their favorite childhood memories."
Pi Pizzeria Looks to Grow
Pi Pizzeria, the full-service pizza bar and restaurant famously known for its crunchy cornmeal pizza crust and wide selection of local craft beer, is partnering with Fransmart to expand nationwide. With a long list of awards under its belt, Pi Pizzeria continues to disrupt the pizza segment, operating a buzzing location in Washington, D.C., and four highly successful locations in St. Louis. The most successful location in St. Louis brings in just over $4 million a year in sales[1].
"Every day we see stories of old, tired casual dining chains closing or filing for bankruptcy making room for high volume specialty full-service restaurants. Pi Pizzeria is the next evolution in full-service chains. This is going to be the next big neighborhood pizza bar," said Dan Rowe, CEO and founder of Fransmart.
"Our upscale, yet approachable restaurants, most with full bars and large craft beer offerings have driven Pi to be a go-to spot for families, date-night, corporate events and any guest looking for an elevated, memorable dining experience," said Chris Sommers, owner of Pi Pizzeria. "Pi's three award-winning crusts are undoubtedly a major differentiator, with flavor profiles that one just can't find elsewhere."
Pi Pizzeria previously franchised six locations in the Middle East, and they are currently looking for experienced multi-unit foodservice operators to develop franchise territories in top markets across the globe.
Taco John's Appoints Brooks Speirs as Vice President for Franchise Development
Taco John's International Inc. (Taco John's), appointed Brooks Speirs as vice president for franchise development. In his new role, Speirs will oversee all elements of franchise development for the legacy brand.
As Taco John's prioritizes growth this year, Speirs has developed a plan to expand the brand through franchising with qualified franchisees and development groups. In 2019, Taco John's unveiled an updated brand and restaurant design. This year, the brand is introducing several menu items that aim to further position the brand as the first choice among Mexican quick-service brands. In addition, Taco John's is rolling out a systemwide remodel program to match its updated branding, driving its popularity among young consumers.
Fueled by more than five decades of steady growth, a significant footprint of nearly 400 units open today and new branding, the legacy quick-service brand is seeking to grow through franchising with qualified franchisees across the country. Taco John's is initially focused on markets where it already has a presence.
"When we decided to ramp up franchise growth and launch an aggressive strategy, we knew we needed an experienced sales executive to put us in a position to win," said Jim Creel, president at Taco John's. "Brooks fit the bill perfectly. His proven ability to execute sales strategies and deep experience in the restaurant franchising space is exactly what we need as we focus on franchise growth."
Speirs joins Taco John's with 19 years of franchise development experience. He previously served in executive franchise sales roles at leading brands including Moe's Southwest Grill, Quiznos, TCBY, Teriyaki Madness and CoreLife Eatery, to name a few. Speirs has experience leading both traditional and non-traditional franchise growth initiatives.
"I have loved this brand since childhood and I'm excited to be a part of the 'new' Taco John's," said Speirs. "As someone who has 19 years in this business, there has never been a better time than today to invest into Taco John's."
As Taco John's ramps up franchising this year, it is targeting well-capitalized franchisees with experience in restaurants or as executives leading high-performing teams. The brand plans to ink agreements representing 50 units this year alone.
Slapfish Continues Coast-To-Coast Expansion with First Stand-Alone Location in Hilton Head
Slapfish, top photo, continues expansion in the Southeast with its first stand-alone location at 1024 William Hilton Parkway in Hilton Head, South Carolina. Building on the Pooler, Georgia, grand opening late last year, Hilton Head marks the second Slapfish location owned and operated by the Lomasney family franchise group. The Lomasneys converted a former convenience store into the modern restaurant space, including a walk-up ordering window to take advantage of Hilton Head's expansive biking and walking paths frequented by tourists and locals alike.
"The entire Lomasney family is truly passionate about the Slapfish brand and mission to increase consumption of sustainable seafood," said Slapfish Founder and Executive Chef Andrew Gruel. "The renovations they completed in Hilton Head match the needs of the local community, and it only reinforces the adaptability of the Slapfish brand and the unique spaces in which we can operate."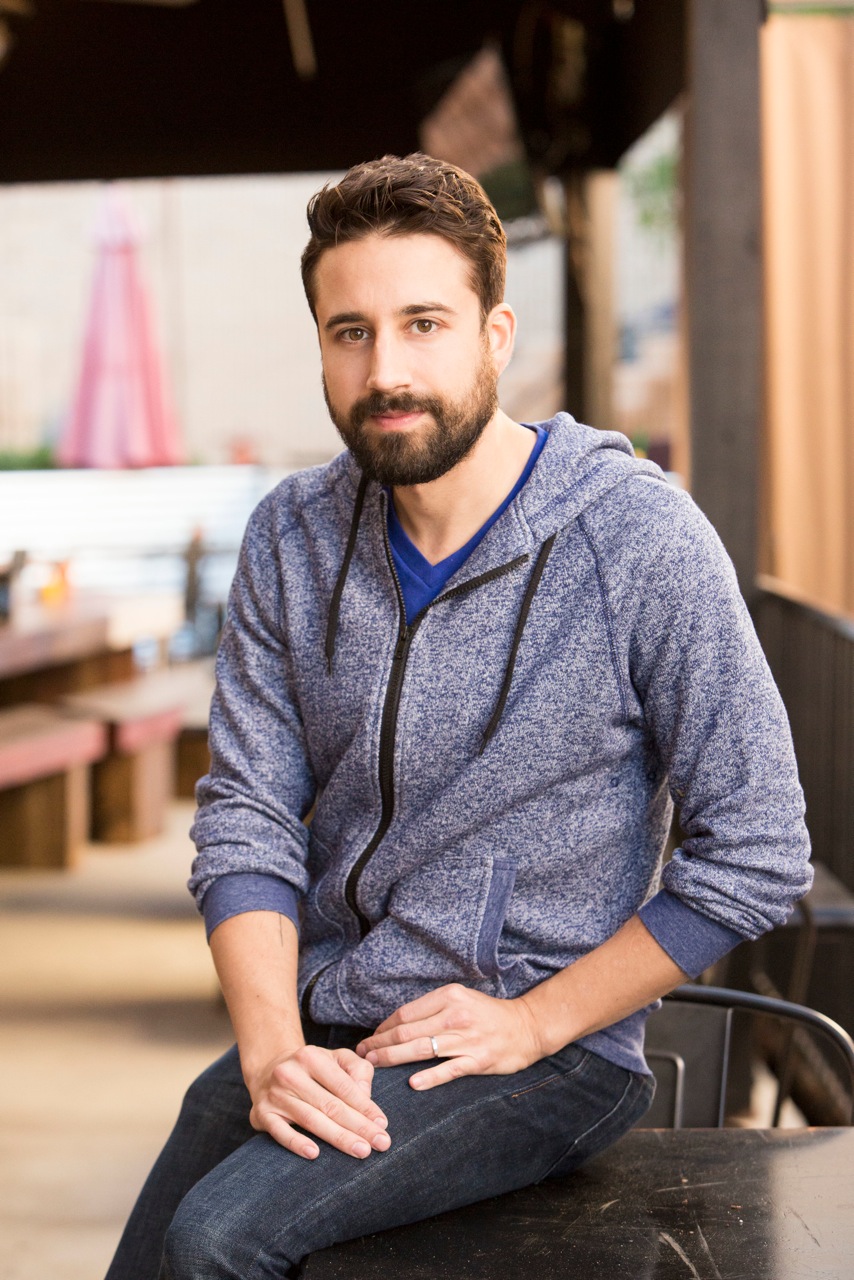 Led by Sharon, David, Zach and David Q. Lomasney, the family brings more than 30 years of franchise business experience, including launching over 160 Planet Fitness locations throughout 11 states and earning a place in the Plant Fitness Franchisee Hall of Fame. In partnering with Slapfish, the Lomasneys plan to open six additional locations in South Carolina and Georgia over the next five years, and one per year after that. The Hilton Head Slapfish restaurant will serve seafood from the local waters of South Carolina, North Carolina and Florida such as Gag Group, Vermillion Snapper, Summer Flounder and Yellowfin Tuna.
Slapfish opened a total of 13 locations across the globe in 2019 alone. In addition, the modern seafood shack received a significant investment and franchise commitment from experienced franchisee and former professional football player Mac Haik, CEO and chairman of Mac Haik Enterprises, to fuel the chain's growth. The partnership includes a deal to develop 30 or more Slapfish locations in Texas and Arkansas.
Slapfish is working with Fransmart to grow the brand in major U.S. and international markets. With the brand's continued Southeast expansion, Slapfish is seeking additional franchisee partners in the region where territories are available.
Twin Peaks Gets a Lift
The first Twin Peaks restaurant in the Austin area, which originally opened in 2007, got a lift and reopened its doors with a fresh new look on March 7. Located at 701 E. Stassney Lane, Twin Peaks' restaurant renovations include an updated interior with enhanced dining areas, a modernized furniture and décor packageto include all-new contemporary finishes and completely remodeled restrooms. Out front, the South Austin location boasts Twin Peaks' signature staple – the large elk sculpture welcoming guests in the door. Additionally, the Twin Peaks exterior now features a large outdoor patio with upgraded furniture that includes mixed seating with Jeep seats, keg stools and a fire pit. The bar area has been expanded and is now double-sided with outside roll-down screens for year-round enjoyment.
The sports lodge's design isn't the only aspect that got a makeover. There are now 24 beer drafts on tap, all served at a below-freezing 29 degrees. The expanded draft list features staples in the lager and ale category, plus several options from local breweries. The bourbon and whiskey offerings have been expanded to a more comprehensive list to include barrel selects and bottles from Texas-based distilleries.
The restaurant has also upgraded its sports viewing experience, featuring more than 50 TVs across the updated space. Twin Peaks can now show up to 12 different sporting events at one time, all on new 60-inch TVs at the bar and on the patio, with 65- and 75-inch TVs in the dining area.
More than 20 new additions have been added to the beverage menu, including a Day Drinking category for the brunch-goer, a Zero Proof section for guests who want the gameday experience without the bite, and Back to Basics, a throwback category for those seeking a simple selection. There are extensive tequila offerings, rums, cognacs, brandy and more available. In addition, an updated food menu is on the tables featuring several smoked sensation additions, leaning into the in-house smokers living in all restaurants, including Austin.
"This location was the fifth Twin Peaks to open in the system and the first in its area," said CEO Joe Hummel. "We believe transforming the restaurant to provide a more modern atmosphere is key in keeping our loyal fans happy in addition to attracting new ones. The guest experience was top of mind when we decided to implement remodels, and we feel confident that the Austin community will embrace the new look."
Nestleing in Louisiana
Nestlé® Toll House® Café by Chip® has executed multiple franchise agreements with franchisees Thelma and Kristopher Edgell to open five new cafés in Louisiana. The agreement anticipates that the first café will open in Shreveport this spring with additional locations opening in Baton Rouge, Bossier City and Shreveport, La. within the next year.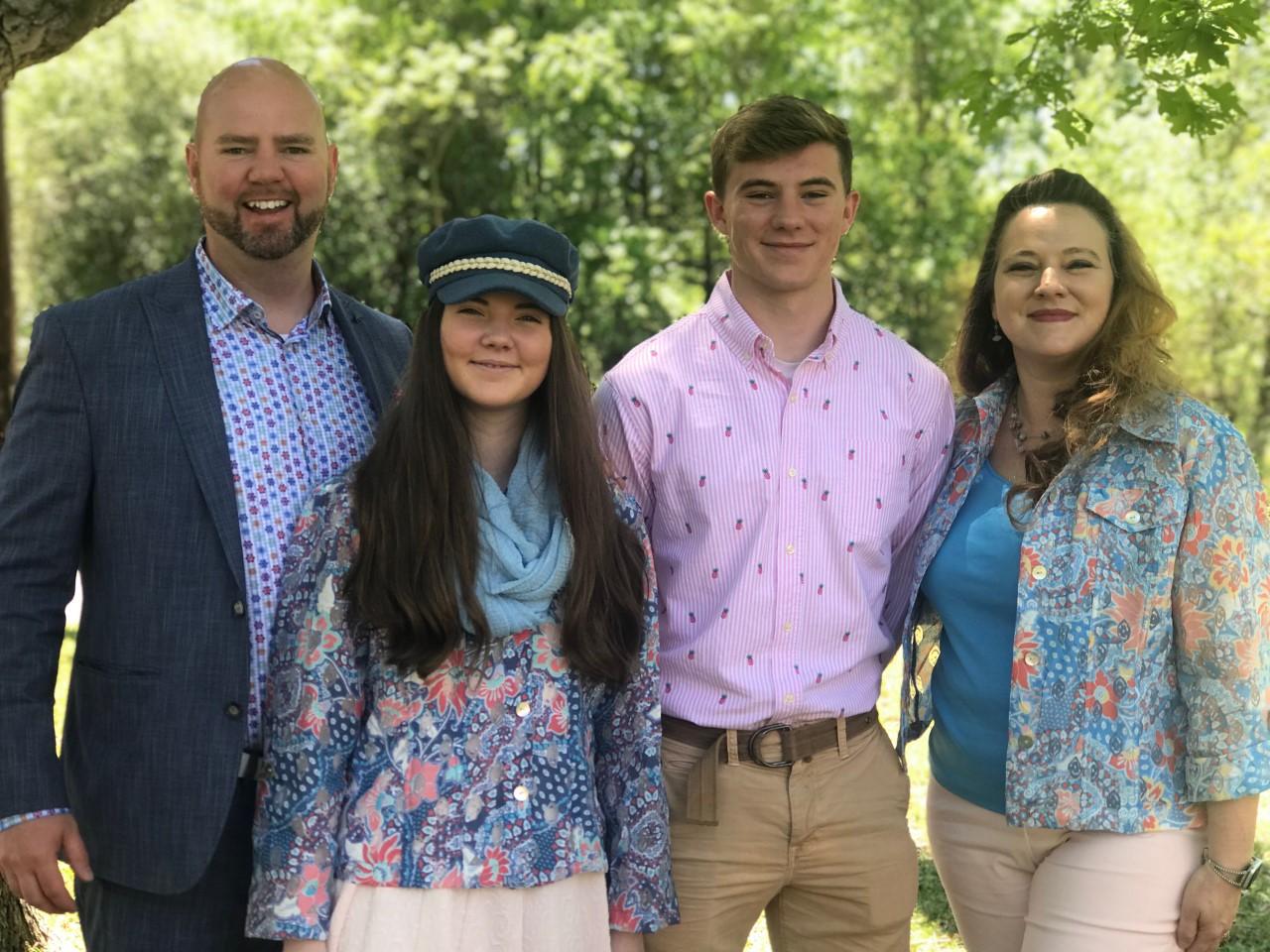 "We discovered Nestlé® Toll House® Café By Chip® at a Franchise Expo and we were immediately impressed," Thelma Edgell said. "Nestlé® Toll House® Café By Chip® has a huge loyal following thanks to its ability to serve up the ultimate dessert experience. We can't wait to bring this one-of-a-kind experience to these three thriving Louisiana cities."
Thelma Edgell is stepping down from the role of U.S. CEO of Campus Living Villages, a global student housing company. She has 20 years of property management experience from resorts and college campuses. Kristopher Edgell is the director of marketing and technology at ZOLL Medical. He has 20 years of experience in marketing, graphic design and technology.
"We are excited to have the Edgells lead the way into some new markets for Nestlé® Toll House® Café By Chip®," Crest Foods CEO Ziad Dalal said. "With Thelma's prior success as the CEO of a global company and Kristopher's background in marketing and technology, I have no doubt that the Edgells will be fantastic operators."
Del Taco Opening in Arizona
Del Taco, one of the nation's largest Mexican quick-service concepts, announced its most recent Arizona-based restaurant opening with multi-unit operator Chris Beavor.
Located at 5130 West Bell Rd. in Glendale, this is Beavor's second Del Taco restaurant with a third store to open later this year. The Glendale opening is part of his team's 10-store development deal for the Western Phoenix region, which brings the total number of Del Taco locations in Arizona to 40.
Prior to his journey with Del Taco, Beavor proudly served in the U.S. Air Force.
"In some ways, being a part of such a strong franchise system reminds me of my military service," said Beavor, who became a franchise partner in 2016. "Both environments provide a sense of unity and help to foster leadership, but you're also learning to put others first. I'm honored to grow with a brand that promotes impeccable customer service and systemwide success. We're thrilled to lead the brand's growth initiatives in Arizona and throughout the West Coast."
Del Taco's franchising business model, made up of strong operations consulting, management training programs and marketing support is based on mutual partnership and is designed to attract individuals or groups with a strong business acumen, experience in the restaurant industry and an interest in multi-unit franchising. The brand has its sights set on expanding into the Tucson, Arizona market next which provides a new franchise partner the opportunity to claim the territory and grow.
Dave's Hot Chicken Signed Deals
Dave's Hot Chicken inked a franchise agreement with Carl L. Karcher of CLK Inc. to open 10 locations in the Low and High Desert regions.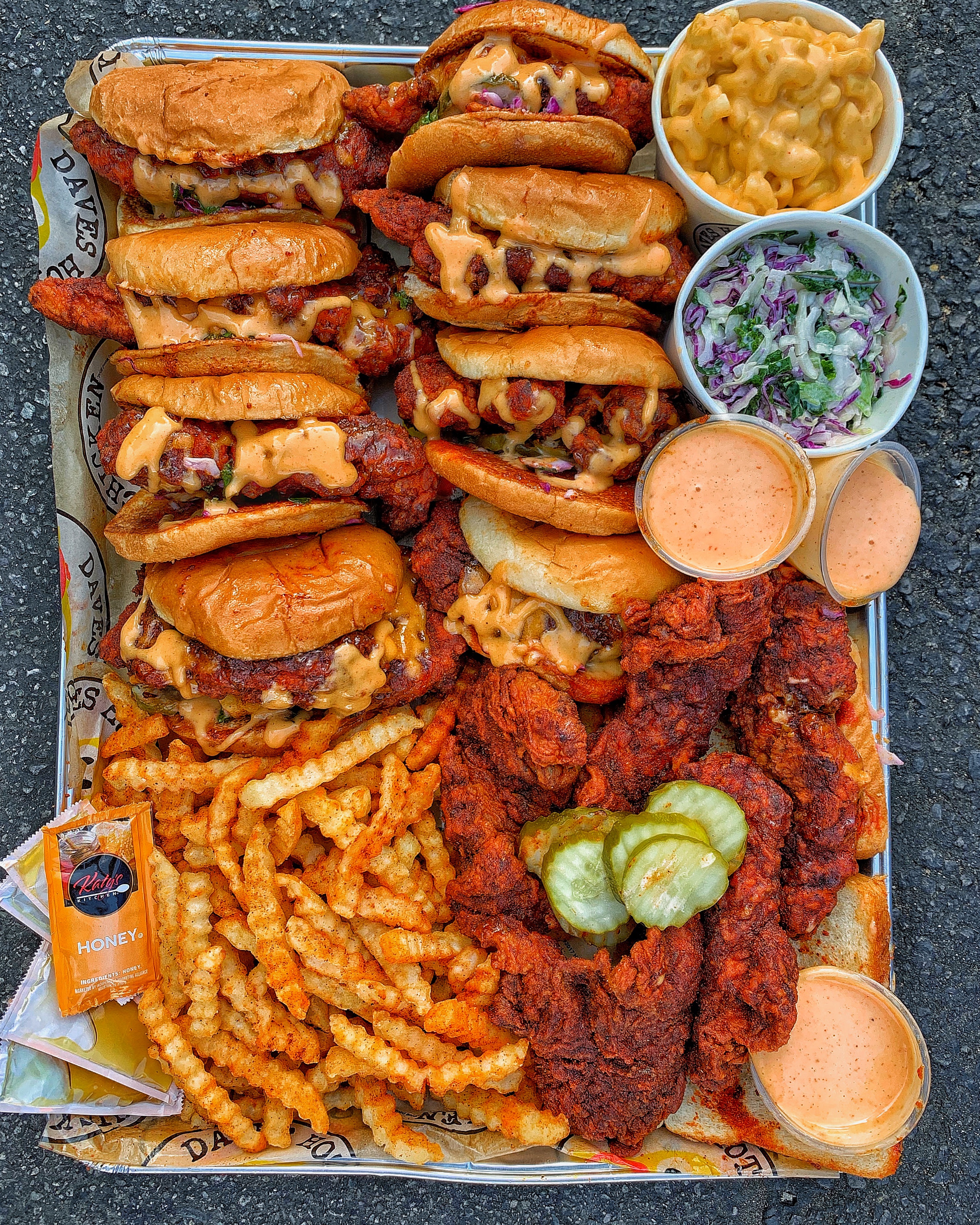 As part of the deal, Karcher will grow the Nashville Hot Chicken concept throughout Southern California. Karcher's team will focus on adding locations in the Low and High Desert, including parts of Riverside and San Bernardino counties.
"The hot chicken category has tremendous growth potential and is a logical choice as we seek to expand our portfolio. After doing our due diligence, Dave's Hot Chicken was the clear front-runner," said Karcher. "The simplicity of the brand's operations, along with the passionate and experienced leadership team, booming fan following and delicious food was extremely attractive and made the choice to invest a no-brainer. Our team is eager to grow Dave's Hot Chicken in Southern California."
Karcher brings decades of experience in the franchise restaurant industry to Dave's Hot Chicken. His ownership group, CLK Inc., owns over 100 combined Carl's Jr. and Jamba Juice locations throughout Southern California.
"Carl is exactly the type of operating partner that we are looking to grow alongside. As a cultural fit, we are confident that he will create the same energy and experience in the Low and High Desert regions that we aim to produce in each restaurant," said Shannon Swenson, Vice President of Franchise Development at Dave's Hot Chicken. "Our focus is to partner with accomplished and savvy multi-unit restaurant operators, and Carl fits that bill perfectly. We are thrilled to continue growing Dave's Hot Chicken with excellent franchise partners and are excited to see the concept expand in new markets."
Founded by classically-trained chef Dave Kopushyan and three friends in early 2017, Dave's Hot Chicken initially opened as a parking lot pop-up, with lines quickly wrapping around the block. Since then, the brand has exploded in popularity and now has multiple brick-and-mortar locations open in Southern California. Today, the fast-casual brand has its sights set on growing throughout the United States through franchising and has several multi-unit agreements in development. As the brand expands, it is seeking qualified, experienced and passionate restaurant operators and franchise groups to develop the concept in key markets.
The brand also inked a franchise agreement with the Wesselink family of Elevated Restaurant Group to open 10 locations throughout Orange County, South Los Angeles and the South Bay region.
As part of the deal, the Wesselinks will look to grow the Nashville Hot Chicken concept throughout the Los Angeles area. The Wesselinks' team will focus on adding locations in nearby cities, including Long Beach, Torrance, Anaheim and Downey.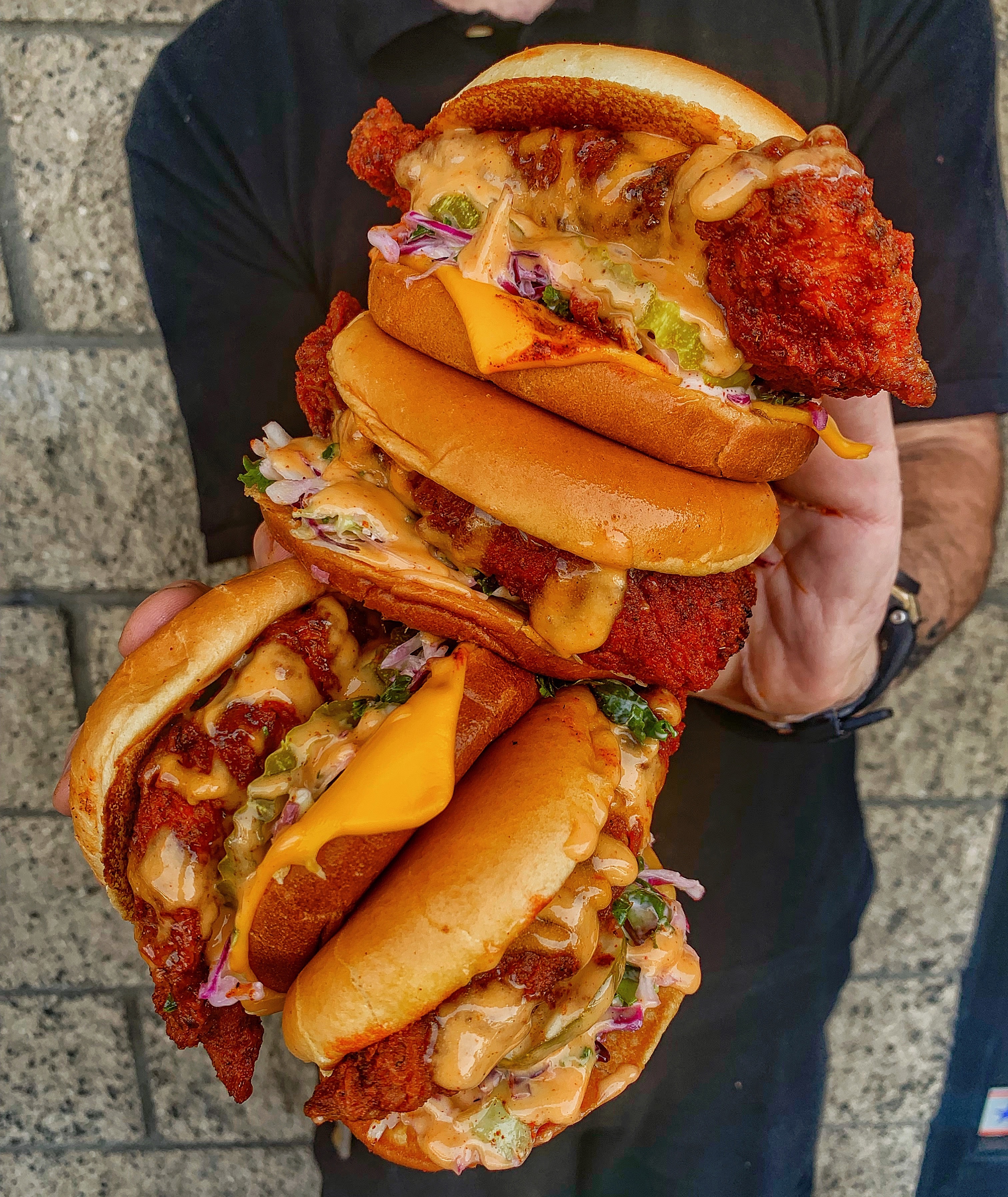 "My first bite of a chicken tender from Dave's Hot Chicken told me that they're doing something special," said Clinton Wesselink, who oversees restaurant operations for Elevated Restaurant Group. "The quality and flavor profile of the chicken is unlike anything else I've ever had. After meeting with their leadership team, we knew that the opportunity to invest was too good to pass up. Our team is excited to continue growing Dave's Hot Chicken throughout Southern California."
Elevated Restaurant Group, a subsidiary of Coast to Coast Commercial, is an Orange County-based, family-run investment group owned by Clinton, Devon and Richard Wesselink. For the last 30 years, the Wesselink family has been involved in the development of restaurants and commercial retail sites throughout Southern California, including numerous Sonic Drive-In and Jack in the Box locations.
"We are so excited to grow the Dave's Hot Chicken brand alongside a group so well aligned with our company's goals and culture. Being a multi-generational, family-owned business, Elevated Restaurant Group has high integrity and strong operational standards," said Shannon Swenson, Vice President of Franchise Development at Dave's Hot Chicken. "Our team is very confident that they will be great franchise owners to build the brand's presence in Orange County and South Bay."
Delaget's 2019 QSR Operational Index
Based on data collected from 6,000 fast food restaurants in the U.S., Delaget released its first QSR Operational Index, which serves as a scorecard for operational health, focusing on key performance metrics for sales, costs, customer experience, fraud, and employee trends.
One key take-away from Delaget's first annual Index is that counter sales dipped last year as customers took advantage of more ways to purchase including delivery, kiosks, and mobile and online ordering. Diners consistently spent more through these alternate channels than at the counter, with delivery leading the way with an average of 59.8% higher guest check.
The Index also found an overall decrease in drive-thru speed of service by 24 seconds YOY, clocking in at an average of 4 minutes and 5 seconds. This decrease is good news, as the study showed that improving drive-thru speed of service by 30 seconds correlates with improved customer satisfaction of 1.5%, which translates to about 2,600 more satisfied customers annually.
The 2019 QSR Operational Index reveals results and insights for 20 key performance metrics such as average revenue and transactions per store, overtime, turnover, refunds and cancels, customer satisfaction, and more.
"For more than 20 years, we've collected data from restaurant operators to help them run better operations through reporting and business intelligence tools," says Delaget CEO Jason Tober. "Within a single operation, this data is a gold mine. But across several thousand restaurants, the data becomes even more rich, with the opportunity to benchmark performance and identify areas of improvement."
Delaget plans to release the QSR Operational Index on an annual basis. "We've been sharing benchmark data with our customers for years, but it's become more critical recently with the explosion in restaurant technology," says Tober. "We've had such a strong, positive response from customers who found it useful in decision making, we decided to expand the scope and share the data and insights more broadly."
Dozens of Slim Chickens Will Hatch
Slim Chickens has plans for more than 30 openings in 2020 alone. Franchise locations are slated to open in new domestic markets including Maryland, New Jersey, Florida and Washington, to name a few. Internationally, franchise restaurants will open across the United Kingdom in markets like Reading, Southampton and Kent.
Slim Chickens works well in traditional and non-traditional environments alike. In fact, the brand has openings planned for several non-traditional venues this year, including restaurants at three universities, two stadiums and five military bases.
"This year is going to be a landmark year for Slim Chickens. Franchisees are opening restaurants at a breathtaking pace as they grow our brand in new markets and expand our footprint in regions where we are well-known, too," said Executive Director of Franchise Development Jackie Lobdell. "In addition to the many openings this year, we are continuing to sign multi-unit deals with some of the most experienced franchise groups in the industry—adding to our momentum."
The Slim Chickens franchise opportunity differentiates itself with prime markets available for multi-unit development, a passionate leadership team and world-class franchisee support system. As Slim Chickens expands, it is awarding franchise opportunities to qualified, experienced and passionate multi-unit groups looking to add a dynamic segment to their portfolio.
Melt Shop Grows in Pennsylvania
Melt Shop opened its newest restaurant in Langhorne, PA. Melt Shop debuted in Pennsylvania in 2016 in King of Prussia and the new restaurant will become the brand's fifth in the Keystone state. Located at 2490 East Lincoln Hwy, in Lincoln Plaza, Melt Shop of Langhorne will celebrate its grand opening on Feb. 29 and will offer free grilled cheese for a year* to the first guest in line on opening day.
Fueling the state's expansion is Pennsylvania-native and experienced multi-unit franchisee, Drew Smith of Rockham Melt, LLC. In addition to owning and operating five restaurants with Melt Shop, Smith operates 29 Five Guys locations across the greater Philadelphia area. Smith also has plans to develop 17 additional Melt Shop restaurants across Pennsylvania, New Jersey and Delaware.
"We opened our second and third Pennsylvania Melt Shop restaurants in Newtown and Downingtown in 2019 and we're eager to kick off 2020 with our newest restaurant in Langhorne," said Smith. "It's our goal to bring Melt Shop to as many people in the greater Philadelphia area as we possibly can. We're excited to open in Langhorne and look forward to continuing to expand the Melted Sandwich Movement across the state and beyond."
Founded in 2011 in New York City, Melt Shop's menu is full of craveable melts, house made chicken tenders, tots, salads, shakes and more, including its popular Fried Chicken Melt topped with pepper jack cheese, red cabbage slaw and Melt Sauce on country white bread.
Mamoun's Falafel Continues New Jersey Takeover
Mamoun's Falafel will open a new location in Paramus this month, building on its existing footprint of four successful locations across New Jersey. Located at the Paramus Crossroads shopping center, the new location is part of a 20-unit deal with franchise group Prospect Capital Restaurants. The group is opening another location in East Rutherford this year, and scouting locations for 16 other locations across New Jersey as they continue their expansion statewide.
"More and more diners are looking for globally influenced cuisine and healthier options, and we are able to offer the diverse menu they crave," said Mamoun's Falafel CEO Hussam Chater. "The growth momentum seen by our fifth New Jersey restaurant – and 11th location nationwide – is a significant turning point for the concept, as we start to push outside of our traditional urban roots and explore suburban settings."
Mamoun's Falafel is on target to expand beyond 1,000 units within the next few years, as interest in New York City's oldest and favorite falafel brand increases daily. The brand is iconic, having grown from a single 200-square-foot store opened by Syrian immigrant Mamoun Chater in 1971. Today, the company is run by Mamoun's four sons and has grown beyond their father's dreams of a small family restaurant. Franchising has allowed Mamoun's Falafel to expand across the U.S. rapidly.
"We recently opened the first of six locations in Atlanta," said Chater. "We have franchise deals in Los Angeles and Chicago, helping us take Mamoun's Falafel coast to coast. My father built his legacy on serving authentic, flavorful food, and our family is proud to bring his recipes to families across the country."
Ike's Eyes Denver Expansion
Ike's Love & Sandwiches signed a multi-unit franchise agreement to bring five stores to the greater Denver, Colorado area. As part of its Colorado expansion, Ike's Love & Sandwiches has partnered with franchise group, Woodfield Squared, LLC, comprised of father-daughter team Blair and Camille Woodfield, to open its first Colorado franchise location in downtown Denver in 2020. The duo has a strong background in commercial real estate and corporate expertise, along with franchise operations experience for Wendy's and are a strong addition to the Ike's Love & Sandwiches franchise.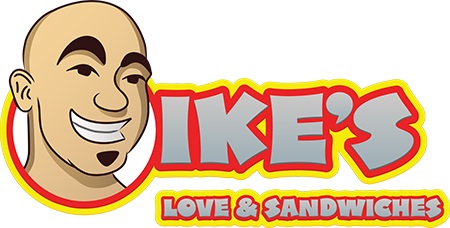 "When we found out Ike's Love & Sandwiches was franchising, we knew it was an opportunity we couldn't pass up," said franchisee Camille Woodfield. "I was blown away the first time I tried a sandwich at Ike's, it was easily the best sandwich I've ever had. I was impressed with the innovative flavor combinations and Ike's passion for bringing great food and love to his customers."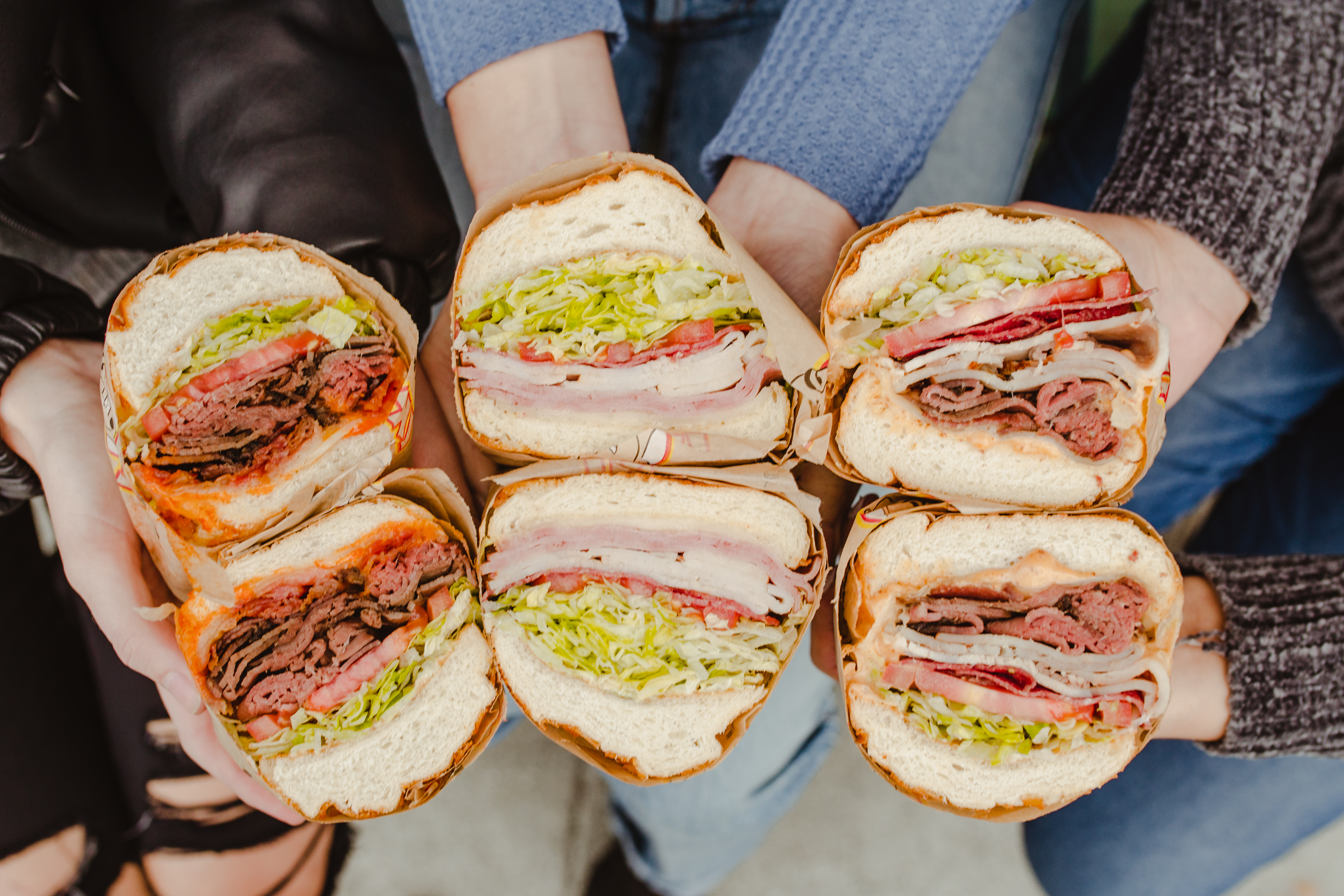 Founded by Ike Shehadeh in 2007, Ike's Love & Sandwiches currently has over 70 locations in operation throughout California, Arizona, Nevada, Texas and Hawaii, with additional locations currently in development in Chicago as well as Utah, California, Nevada, Florida and Texas. The brand continues to see explosive growth as it builds its dedicated, loyal following and brings its famous menu and pop culture-inspired sandwich selections to customers from coast to coast.
The concept offers more than 700 deliciously addicting sandwiches – including vegan, vegetarian and gluten-free options – all spread with "Ike's Dirty Sauce," that's also baked right into the bread. Beyond the extensive and flavorful menu offerings, Ike's Love & Sandwiches follows a proven business model with low build-out costs, efficient labor practices and waste-reducing operational standards – positioning the concept for rapid franchise development potential.
"Love, appreciation and respect are at the forefront of everything we do at Ike's Love & Sandwiches," said Ike Shehadeh, founder of Ike's Love & Sandwiches. "The happiness and enjoyment of our customers are the drivers behind Ike's. I'm excited to work with Camille and Blair to celebrate our new Colorado customers and their unique tastes as we bring the concept to the greater Denver area."
To facilitate growth for the emerging brand, Ike's Love & Sandwiches has partnered with Fransmart as the exclusive franchise development partner for Ike's Love & Sandwiches.
Italian Place Franchising
The Italian Place, founded by Adriana Penachio-Sifakis as "THE" destination for those seeking a fresh, delicious, and authentic Italian sub, has announced that it is now extending franchise business opportunities to qualified franchisees, beginning with the DMV area.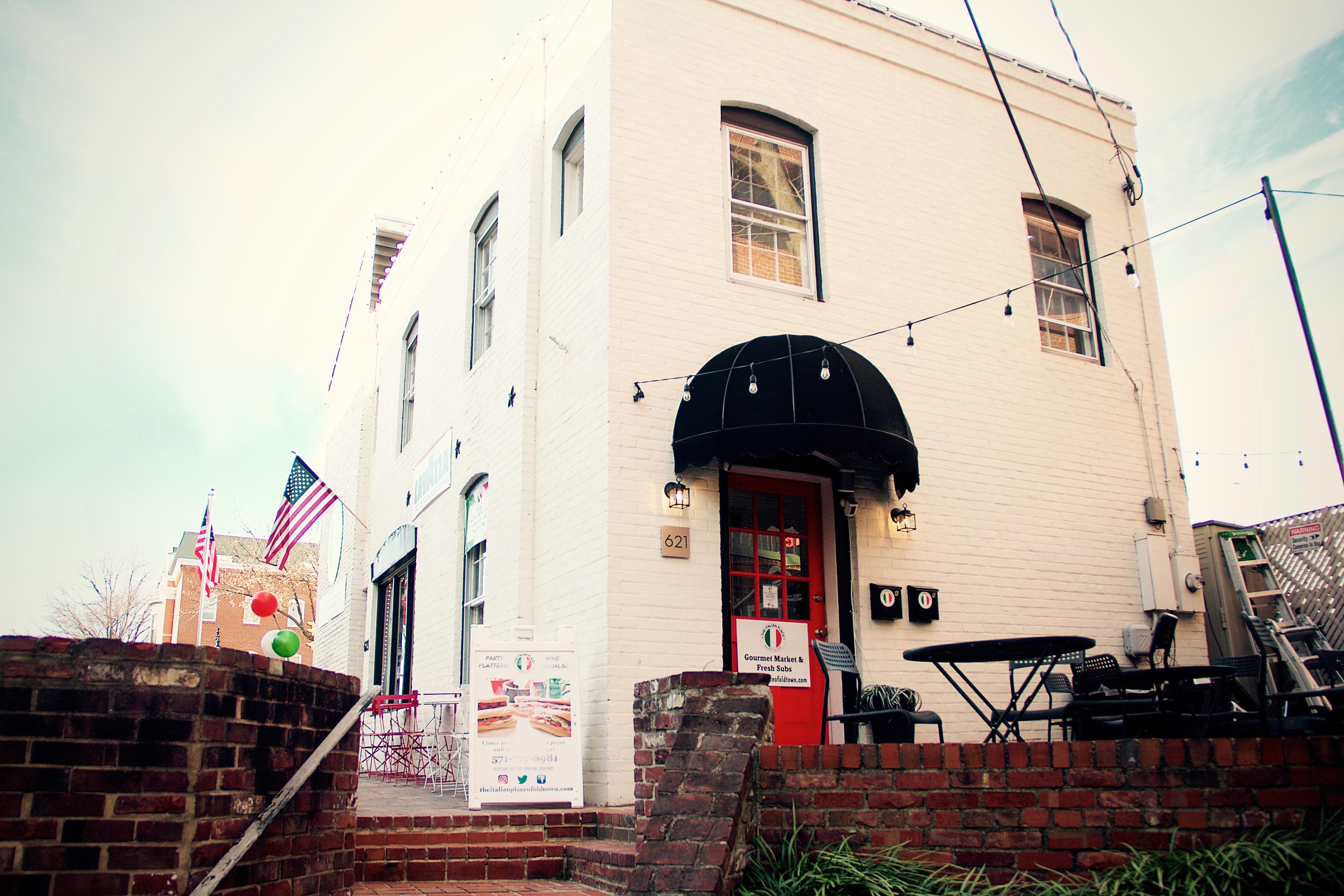 "As an Italian-American who grew up in Massachusetts I was surrounded by Italian places and wanted to do something about the lack of storefronts selling fresh, authentic Italian subs and delicacies that had a genuine feeling. We are blending old-world Italian charm with the latest technology offering our customers state-of-the-art ordering options through a mobile app, online ordering, and digital kiosks," Penachio-Sifakis said.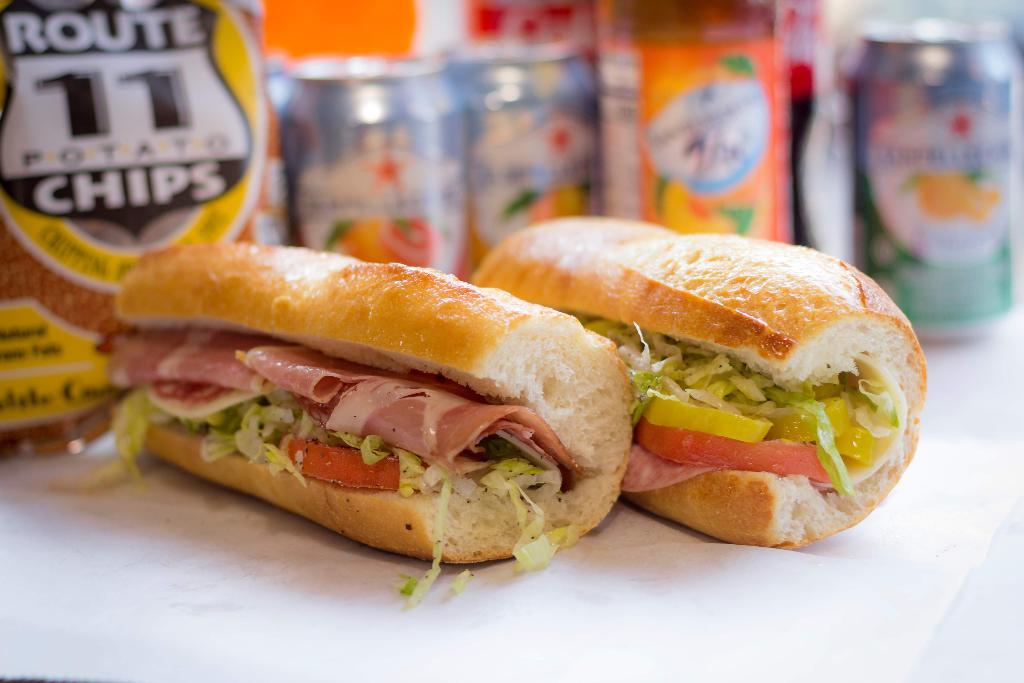 "Consistent, high quality and delicious – The Italian Place has cracked the code to what it takes to be a success. We believe The Italian Place is far reaching in the demographic it serves and will be highly sought after not just by customers, but by landlords who want an elevated user in this restaurant category," Beth Sargent of KLNB said.
The Italian Place is working with Fransmart to find experienced franchisees who will drive the concept's next phase of growth, and introduce its authentic Italian fare to new markets, starting with it's next door neighbor – Washington, D.C.