MRM Franchise Feed: Frictionless QDOBA and Crisp & Green Goes National
24 Min Read By MRM Staff
Modern Restaurant Management (MRM) magazine's Franchise Feed offers a glimpse at what's new in the restaurant franchise and MUFSO environment.
QDOBA's New Concept
QDOBA Mexican Eats® introduced new restaurant formats, top photo, that feature buildouts including mobile-order drive-thrus, walk-up windows, mobile-order pick-up lockers, dedicated curbside pick-up areas, ghost kitchens, and concepts with updated outdoor seating. The new formats come on the heels of a major multi-unit franchise development strategy announced last month that is set to grow the brand to 2,000 units.
"Today's customer wants a frictionless, safe experience and we're evolving to meet that need quickly with these new formats," said Tim Welsh, Chief Development Officer at QDOBA. "The concepts are designed with our consumer in mind and position our stores to grow sales within and outside the four walls, while reducing buildout costs for franchisees."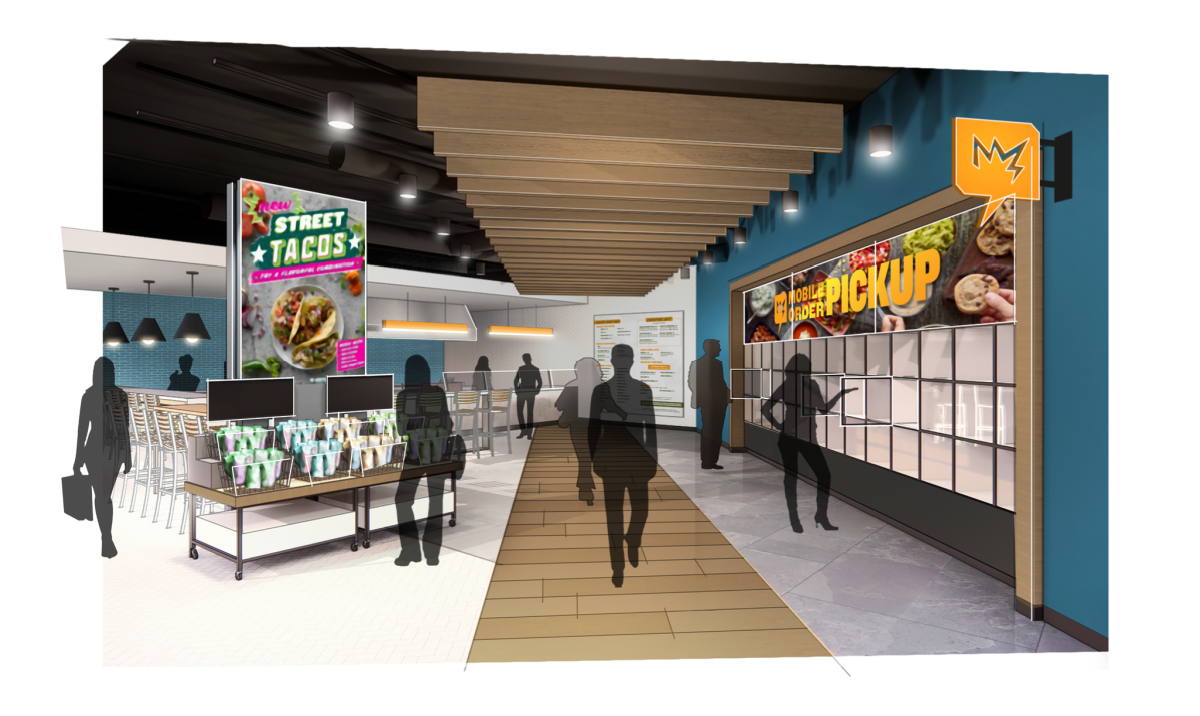 Many of the concepts are designed to grow off-premise sales, including ghost kitchen formats and smaller takeout footprints as low as 1,000 sq. ft. designed with high-rent urban areas in mind.
"Our new formats are incredibly attractive to today's multi-unit operators, who are looking for chef-driven food quality at a lower investment than a traditional QSR. With drive-thru equipped buildouts as low as 1,200 sq. ft., coupled with our strong average unit volumes, QDOBA is well-positioned to meet the needs of today's franchisees," added Peter Ortiz, QDOBA's newly appointed Vice President of Franchise Development.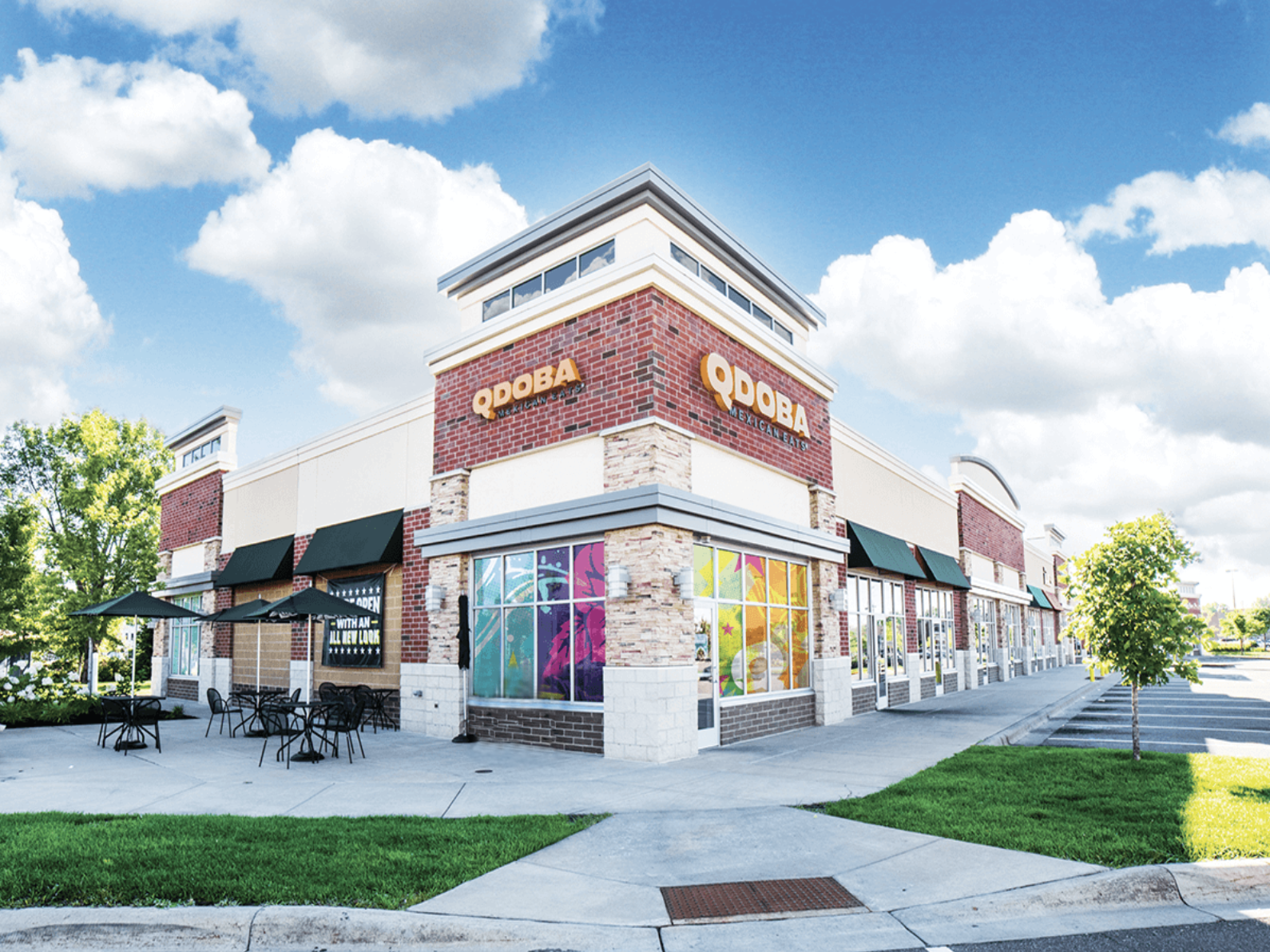 The fast-casual brand continues to grow amid the pandemic and is on track to open more than 30 restaurants this year. Since the onset of the pandemic, QDOBA has continued to prioritize growth, with 15 openings since mid-March and more than 15 new stores to open across the country between September and the end of the year, including San Diego.
Increasing Pathways to Black Franchise Ownership
The Multicultural Foodservice & Hospitality Alliance (MFHA), 4thMVMT, and PepsiCo announced a formal collaboration to provide leadership development and increase business ownership opportunities for Black people in the restaurant industry. Together, they are launching the Pathways to Black Franchise Ownership program, an innovative personal development training initiative that equips potential business owners to operate high-performing businesses.
Recent data shows that only eight percent of restaurants are owned by Black people. The program's goal is to create 100 Black-owned franchise restaurants by the end of 2022 and to continue growing that number.
In alliance with the MFHA, the Pathways to Black Franchise Ownership program will be conducted with 4thMVMT, a social equity organization that vets, trains, facilitates funding, and partners with individuals from underserved communities to own and operate competitive businesses. As part of the company's commitment to advance racial equality, PepsiCo is the founding sponsor committing $2.5 million over the next five years to build and sustain the program. The alliance aims to catalyze additional franchises and companies to join the effort.
"While the restaurant and foodservice industry is one of the most diverse industries in the economy, we know Black people are underrepresented in the ownership category. Training and access to capital remain significant barriers for Black women and men who want to own their own restaurant," said Gerry Fernandez, President & Founder of MFHA. Fernandez is a 40-year industry veteran who will focus on strategic alignment with the National Restaurant Association as well as outreach to restaurant company CEOs.
"Through this collaboration, we'll help hundreds of people become business owners who otherwise, in all likelihood, wouldn't have had the resources to do so. These folks will experience improved outcomes for themselves and their families, enabling them to become civically engaged leaders in communities across America. This growth will benefit us all," said Karim Webb, CEO of 4thMVMT. Webb is also a Buffalo Wild Wings franchise owner.
"As part of our initiative to support Black-owned restaurants, we're proud to partner in unlocking access to ownership, recognizing it can have a massive positive ripple effect benefiting Black communities," said Scott Finlow, Chief Marketing Officer, PepsiCo Global Foodservice. "We hope our investment will create a ripple effect of its own, inspiring more companies to get involved."
To learn more about the Pathways to Black Franchise Ownership program, visit MFHA.net. The program will begin accepting applications in the first quarter of 2021.
Holsom by Yogurtland
Yogurtland launched new fast casual concept, Holsom by Yogurtland, which will open its doors mid-November in Huntington Beach, CA offering locals a menu with an emphasis on delicious, affordable and wholesome better-for-you options.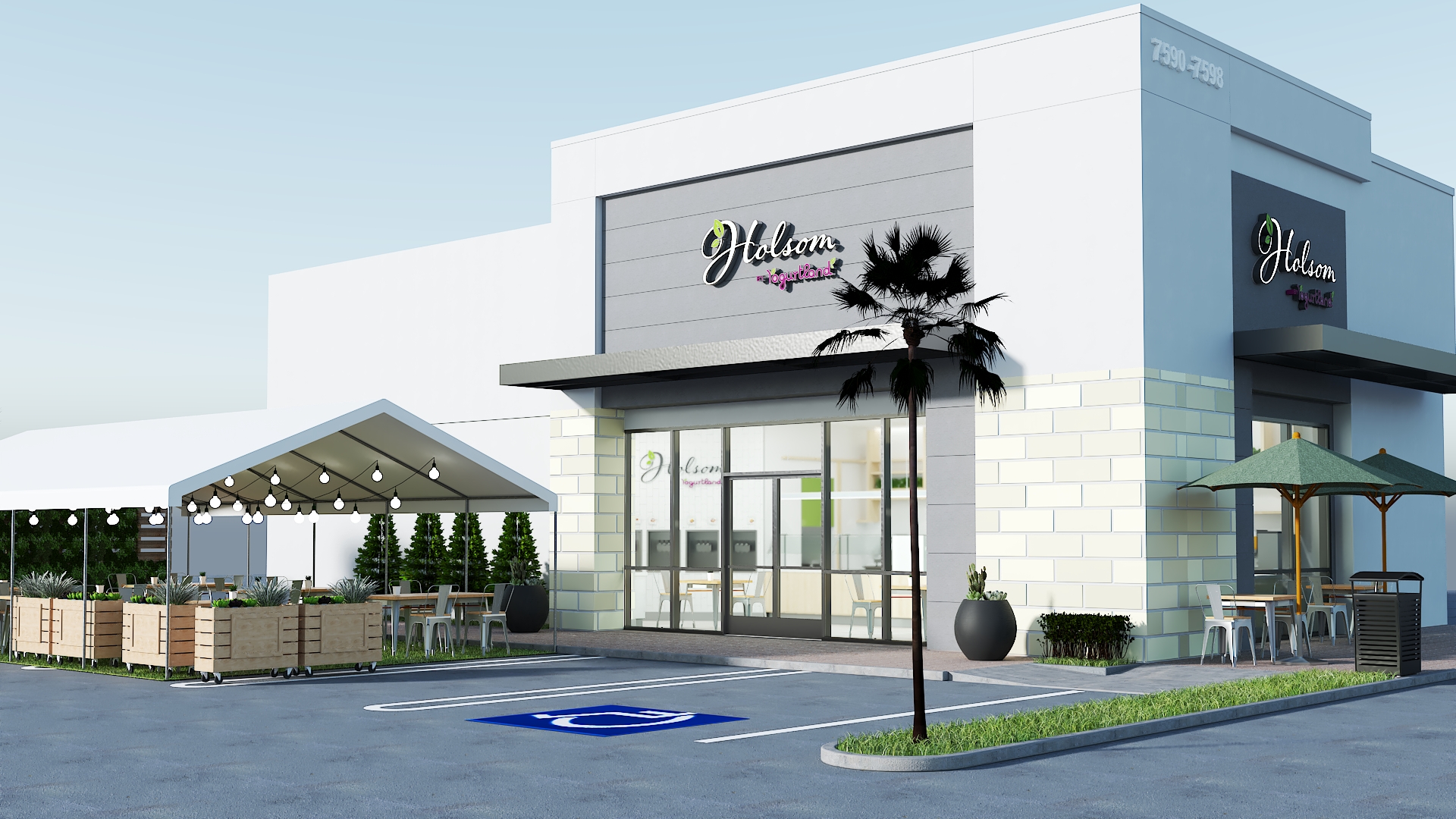 In line with the Yogurtland experience, Holsom by Yogurtland will offer delicious new ways to create with the expanded menu options that include craveable grain bowls and gourmet toasts that complement the handcrafted beverages and Yogurtland's signature frozen yogurt and toppings.
"For our guests, coming to Yogurtland has always been about the experience. Holsom by Yogurtland will differentiate itself from the sea of fast casual brands by extending the Yogurtland experience of customizing unique creations beyond frozen yogurt to bowls, toast and beverages," said Sam Yoon, Senior Vice President of Yogurtland. "Our team has been working hard to develop this fantastic concept designed to offer high quality, approachable, gourmet food options at a value-driven price to be experienced in a uniquely Yogurtland way. We're extremely excited to introduce the community to the new expanded dining experience that will allow our guests to indulge their creativity and create flavors that are as unique as themselves."
Holsom by Yogurtland was birthed through extensive research and development efforts to understand and address the customers' wants and needs. Further, though conceptualized long before the pandemic hit, Yogurtland was able to quickly adapt to the changing times. Contactless ordering and delivery, curbside pick-up and socially distanced patio seating are just a few of the amenities featured at Holsom that balances safety and convenience of its guests.
The brand will continue to implement preventative health and safety measures recommended by the CDC. Safety protocols across Yogurtland stores throughout the country, as well as Holsom by Yogurtland, include mandatory face coverings for store associates and customers, social distancing practices with limited store capacity, intensified cleaning and sanitation practices, increased disinfecting of frequently touched surfaces and areas, and employee wellness precautions.
Brands for Good
Burger King® restaurants are continuing efforts to minimize environmental impact across the globe by testing a new reusable packaging model that will help cut down on packaging waste. The brand, as part of its Restaurant Brands for Good framework, has launched a partnership with TerraCycle's circular packaging service, Loop, to pilot a closed-loop system with zero-waste packaging that can be safely cleaned and refilled to be reused, again and again.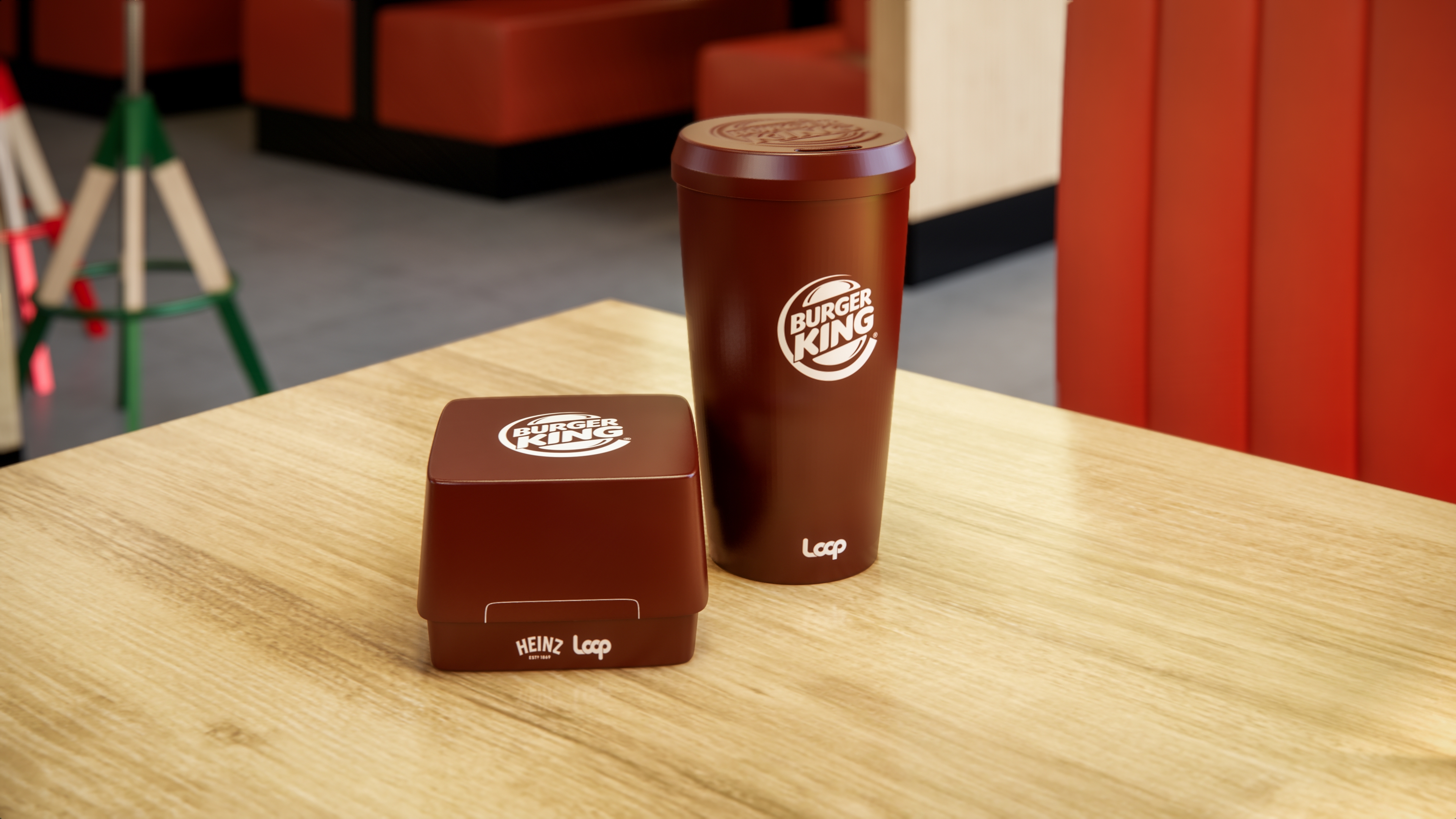 Together with Loop, the trial will offer restaurant guests the option to conveniently reduce waste when ordering their favorite Burger King® brand staples like the Whopper® sandwich, soft drink or coffee in reusable sandwich containers or beverage cups.
Starting in 2021, select Burger King® restaurants in New York City, Portland, and Tokyo will be among the first to implement the model, with more cities expected to be added in the coming months. Participating restaurants will feature a collection system, in which guests can return the packaging to be safely cleaned through Loop and reused at Burger King® restaurants. Those who opt for the reusable packaging are charged a deposit at the time of purchase, and when the packaging is returned, they receive a refund.
Our partnership with Loop aligns with Burger King® restaurants rigorous safety procedures around cleanliness and hygiene, all which have become even more pressing during the current pandemic. Loop's cleaning systems have been created to sanitize food containers and cups, meaning each will be hygienically cleaned and safe before each use.
"As part of our Restaurant Brands for Good plan, we're investing in the development of sustainable packaging solutions that will help push the food service industry forward in reducing packaging waste," said Matthew Banton, Head of Innovation and Sustainability, Burger King Global. "The Loop system gives us the confidence in a reusable solution that meets our high safety standards, while also offering convenience for our guests on the go."
"During COVID, we have seen the environmental impact of increased takeaway ordering which makes this initiative by Burger King all the more important," said Tom Szaky, TerraCycle and Loop CEO. "This enables Burger King consumers to easily bring reusability into their daily lives, and whether they choose to eat-in or takeaway, they will be able to get some of their favorite food and drinks in a reusable container."
Delivering Jobs
With October being National Disability Employment Awareness Month, MOD Super Fast Pizza Holdings, LLC advanced its effort to foster an inclusive and diverse workplace by joining the Delivering Jobs pledge – an inclusion campaign developed by Autism Speaks, Best Buddies and Special Olympics in partnership with the Entertainment Industry Foundation. Through this commitment, MOD joins a coalition of companies who together have committed to creating one million new employment and leadership opportunities for people with autism, intellectual and developmental differences (IDD) by 2025.
Eighty-one percent of adults with intellectual and developmental differences do not have a paid job in their community. MOD has found success through building its workforce to include people with IDD, opportunity youth, and those who have been previously incarcerated. Signing the Delivering Jobs pledge reaffirms the Company's commitment to provide opportunities and development for those with autism, intellectual and/or developmental differences, and to provide comprehensive training resources to create an inclusive support system across its 490+ restaurants system-wide. MOD currently has more than 300 Squad members with IDD and, last year, a few of them helped to create this inspiring video Our World.
"MOD exists to serve people in order to contribute to a world that works for and includes everyone. This pledge not only aligns with our mission to build an inclusive workplace and a culture of opportunity, but hopefully will also encourage other companies across the retail and restaurant industry to do the same," said Ally Svenson, co-founder and chief purpose officer of MOD Pizza.
Salata Turns 15
National built-to-order salad kitchen Salata celebrated its 15th anniversary on October 15. As a thank you to guests, Tastemaker loyalty program members received 15 extra points on their first purchase made October 12-16. Team members volunteered at Hope Farms on October 15, an urban farm run by Recipe for Success Foundation, where the foundation is implementing award-winning programs to teach, inspire and empower healthy eating and address food deserts. Salata also volunteered alongside their franchisees and with the support of their vendor partners, including Kraft Heinz, to build a hoop house at the farm and further efforts to support food education.
"Despite the challenges presented by the COVID-19 pandemic, we have had a record year," said Michelle Bythewood, president of Salata. "Along with the rest of the industry, Salata has been navigating the unprecedented impacts, but has stayed true to our strong mission and vision to deliver fresh, flavorful and fully customizable options to our guests. We are excited to celebrate our 15th anniversary by giving back to our community, recognizing the hard work and ingenuity of our team—truly our secret ingredient—and thanking our loyal guests."
This year, Salata opened seven new locations and will open its 88th location later this month in El Paso—the first location in the West Texas market. In 2019, Salata completed a rebrand, redesigned its stores and launched its tech suite and Tastemaker loyalty program. Salata built on this momentum and new loyalty audience in 2020, driving awareness of its new native delivery offering through a free delivery week, in partnership with DoorDash. Prior to the impacts of COVID-19, Salata experienced a two-percent increase in same store sales year-over-year after the rebrand as well as 10% lift in new website users.
In March, as a result of COVID-19, the brand powered through an 80-percent drop in sales by focusing on safety, supporting its franchisees and communicating constantly with guests. Salata doubled down on off-premise dining by promoting its new delivery options with another free delivery week and lower delivery fees. Salata onboarded 85 percent of their restaurants to third-party marketplaces to offer digital orders through Olo Rails and developed new menu items to meet its guests' needs including set recipe salads and wraps, meal kits, produce kits and the first new dressing in five years. Off-premise sales now account for 81% of the business, including digital, marketplace and to-go orders.
Salata's mobile app launched in the midst of the pandemic to seamlessly integrate with the Tastemaker loyalty program and provide another easy way to order online. The new app contributed to record breaking online sales on the last day of the launch offer, despite the fact that many stores were still closed due to the pandemic. Since the launch of the mobile app, it has been downloaded more than 55,000 times and Salata has seen a 24.86-percent increase in loyalty and eClub members. During this time, the company also brought on new director of IT Pete Kaufman to further develop the technology suite implemented in 2019 and executive chef Josh Graber, who was responsible for Salata's highly popular new Jalapeno Avocado Dressing, to push the envelope with new product innovations moving into 2021.
By this fall, the majority of Salata's open locations were on the path to rebound at 90 percent of year-over-year sales, with several experiencing growth. The brand plans to continue its remodel program to update existing stores with the refreshed look and an optimized experience for online ordering. Salata plans to further develop its off-premise dining through building third-party marketplace orders from 8 to 15% on Olo Rails and doubling the number of native delivery dispatches.
Since launching with Olo Rails in March 2020, Salata has earned $1.4 million in marketplace sales. Moving into 2021, Salata anticipates strategically shifting their dining rooms to be smaller, kitchen prep areas to become bigger with larger coolers and retrofitting some locations with walk up or drive-through windows to accommodate higher volumes of online orders. It plans to enter at least four new markets including Charlotte, North Carolina and St. Simon, Georgia in the coming year.
Dog Haus Celebrates Double Digits
In 2010, restaurateurs and longtime friends Quasim Riaz, Hagop Giragossian and André Vener founded the first Dog Haus in Pasadena, California.
In just 10 years, Dog Haus has grown from serving its signature gourmet hot dogs, sausages, and burgers to the Pasadena community to a bold breakout brand with 50+ locations across the country, including restaurants, venues and virtual kitchens.
As a leader in the virtual kitchen space, in March 2020 Dog Haus capitalized on something entirely new – virtual concepts – by launching The Absolute Brands – a restaurant group comprised of Dog Haus and multiple unique concepts. Through The Absolute Brands, Dog Haus offers three delivery-only brands – Bad Mutha Clucka, Plant B and Bad-Ass Breakfast Burritos – at its virtual kitchens and restaurants. Four more virtual concepts are planned to launch this year, with Huevos Dias launching this month.
"We still can't believe that it's already been a decade," Riaz said. "We have come such a long way, from opening our first restaurant in our hometown to effectively running four brands – Dog Haus and three virtual concepts. We've jumped on several new opportunities to create additional revenue streams that have aided our franchisees, especially during these challenging times. Looking into the future, we have our sights set on new prospects so that our rapid growth efforts remain strong as ever."
Expansion isn't the only way Dog Haus has grown over the decade. Menu innovation has long been a staple of the Dog Haus brand, as evidenced by the launch of its Chef Collaboration Series in 2018 and Mixologist Collaboration in 2019. Through special partnerships with the country's top chefs and celebrity mixologists, Dog Haus has been able to introduce unique limited-time items rolled out regularly to benefit its national charity partner, No Kid Hungry. To date, Dog Haus has raised enough funds for the organization to help feed over 1 million children in need.
"Since day one, we have been committed to constantly setting industry trends and evolving our brand to adapt to consumer needs, especially through menu innovation," Giragossian said. "We started with a few delicious Haus creations, but as time went on, we began creating more exciting menu items that reflect the spunk of our brand, all while keeping our identity intact. In 2017, we added chicken to our menu and committed to serving hormone- and antibiotic-free meat, followed by the introduction of plant-based proteins in 2018."
The brand pivoted quickly this year by launching curbside pickup and created Haus Market – an adapted grocery store model at its restaurants that sold a variety of essential foods – along with several other sales-driving initiatives. While each of its new offerings were helpful in giving its guests ways to dine safely at home, what really moved the needle was the debut of The Absolute Brands, which led to a huge spike in delivery sales. One restaurant that offered The Absolute Brands saw a sales increase of over 300 percent after the implementation of the virtual concepts. And, a few months after the pandemic began, Dog Haus' stores exceeded pre-pandemic sales numbers with June up 2.3 percent and July up 10.6 percent versus prior year. At Biergarten locations, same store sales were up over 20 percent in July and August.
After 10 years of impressive growth, Dog Haus isn't finished yet. Now that Riaz, Giragossian and Vener know The Absolute Brands have been popular both in virtual kitchens and brick-and-mortar restaurants, The Absolute Brands will continue to roll out at all new Dog Haus locations opening this year and beyond. Additionally, the brand is testing smaller footprint restaurants to operate for carryout- and delivery-only, and it is developing a prototype with a traditional drive-thru that has a dedicated lane for third-party and mobile order pickup.
"Quasim, Hagop and I are very proud of the progress we have made over the last decade," Vener said. "Through innovative and visionary thinking, we have successfully made it 10 years and even thrived during the ongoing pandemic. We are very excited for what's to come in the next decade as we continue to develop and evolve our brand to best serve our customers and communities."
Fazoli's Inks Multi-Unit Deals
Fazoli's signed six new franchisees to add 12 locations to its pipeline throughout Iowa, Florida, Kentucky, Tennessee and Texas. Additionally, a current member of the Fazoli's Franchise Family who opened his first location this summer is on board to add two more restaurants in Georgia. The first round of locations will open in 2021.
"It is a very exciting time for the Fazoli's Franchise Family," Fazoli's CEO Carl Howard said. "During a time when many brands have slowed down, we put our foot on the gas. After launching our first-ever conversion strategy, we saw robust interest from existing and potential franchisees who wanted to capitalize on this exclusive opportunity by bringing shuttered restaurant locations back to life with a strong and vibrant brand. Our sales and traffic have skyrocketed. We've made brand history in the last six months with record-setting sales and traffic backed by a strong value proposition and a compelling off-premise strategy. There has truly never been a better time to join our brand."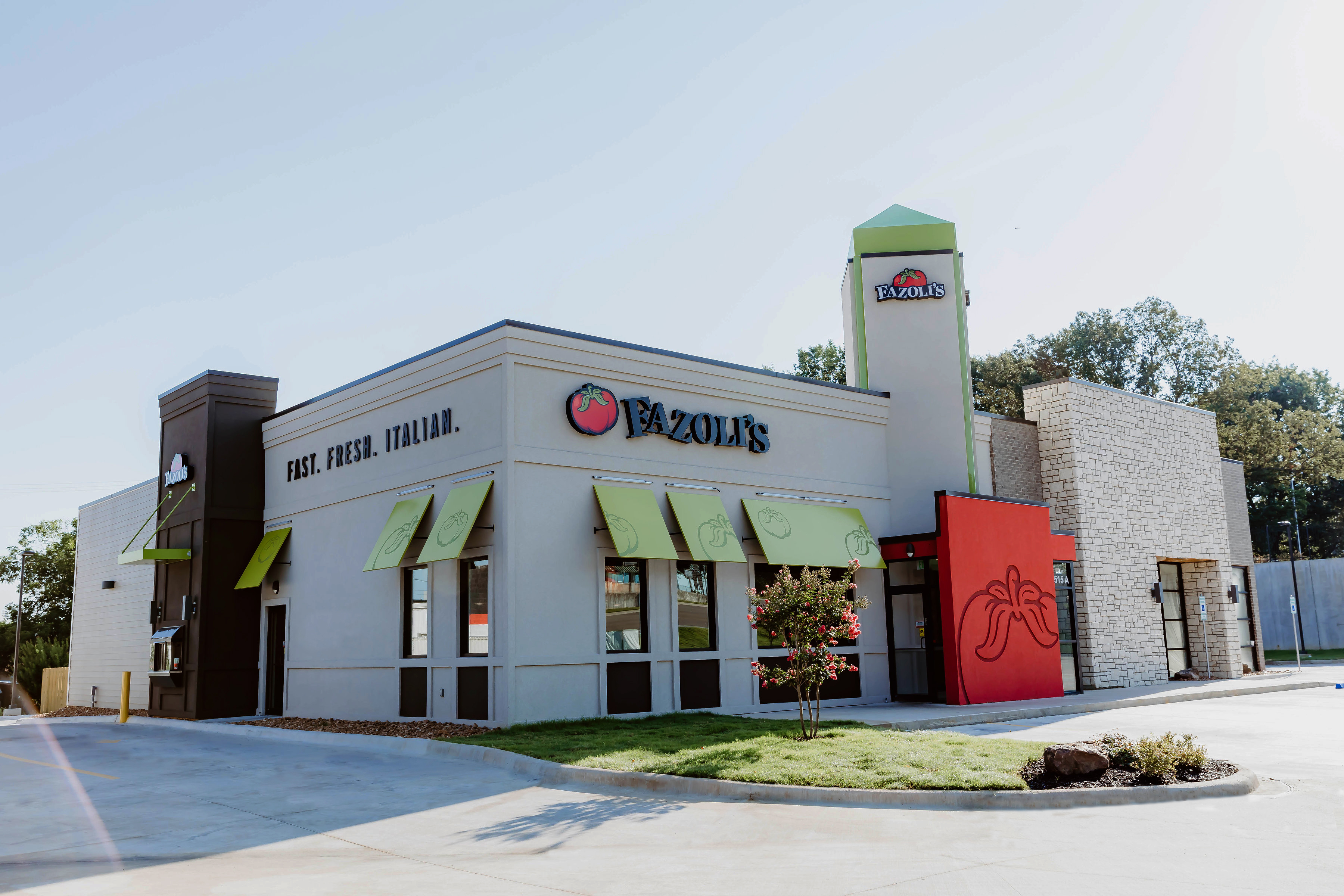 The surge in franchise deals is fueled, in large part, by Fazoli's unmatched conversion strategy. The iconic Italian brand is currently utilizing an aggressive conversion plan as part of its 2020 Franchise Incentive Program. Seizing an opportunity to revitalize the restaurant industry, Fazoli's is encouraging challenged quick-service or fast-casual restaurant operators to convert their existing shells into a Fazoli's. With the new conversion incentive, franchisees can sign a short five-year term, versus the typical 15-year commitment, with zero down payment, zero franchise fees and zero royalty fees in the first year. Fazoli's has relaxed many of its conversion requirements so operators can get a 2,000- to 3,500-square-foot restaurant open for under $350,000.
Additionally, Fazoli's is currently creating four new prototype concepts designed to help prompt development and capitalize on the incredible growth of its off-premise business that's been a result of a shift in consumer needs. The concepts, which include a 2,800-square-foot building, 2,500-square-foot building, 2,200-square-foot building and a double drive-thru-only concept, provide even more opportunities for prospective franchisees to maximize Fazoli's conversion strategy and take advantage of the unprecedented off-premise sales growth.
"Fazoli's has a very strong introduction offer for a new franchisee, and the brand is easy to work with when there's limited space," said new Florida Panhandle Franchisee Bob Amin. "Now that new prototypes are under development, franchisees have many more ways to make opening a Fazoli's possible. The Fazoli's team goes above and beyond to work with franchisees, and the brand always acts fast and stays ahead of the curve on all consumer and industry trends. I am thrilled to become a part of such a dynamic brand that has a leadership team who proactively finds ways to set its franchisees up for success."
The Lexington-based brand recently honored its exceptional leaders on a virtual stage at its National Brand Awards.
"I am incredibly proud of all that our brand has accomplished in 2020," said Fazoli's CEO Carl Howard. "During a challenging time for the industry, it's even more important to recognize and celebrate those who have contributed to the brand's success and helped propel Fazoli's to be the trailblazer it is today."
During the virtual ceremony, the brand honored Mark Crayne of PastaQuik as Franchisee of the Year. In the last nine out of 10 years, PastaQuik has been up in comparable store sales, and this year is no exception, with sales growth of 1.9 percent. PastaQuik's six Fazoli's restaurants boast the highest AUV in the brand's system.
"Mark's leadership and ability to build strong teams, along with his high operational standards, is proof that consistency in operations leads to an increase in sales," Howard said. "He has a commitment to reinvest in his restaurants and to date, all six of his locations have been completely remodeled, which we know is key to enhancing the guest experience. As a three-time winner of Franchisee of the Year, Mark continues to serve as a valuable member of our Franchise Advisory Board, as well as an impressive operator in the Fazoli's Franchise Family."
Fazoli's also recognized each of these outstanding contributors to the brand during the ceremony:
Shan Watkins of AIE Franchise in Memphis, Tennessee won Franchise General Manager of the Year.
Danielle Bertram of Frankfort, Kentucky won Company General Manager of the Year.
Sam Dawson of Lexington, Kentucky won Area Supervisor of the Year.
Electra Walker of UP II Group Franchise in Shawnee, Kansas won Most Improved Franchise Restaurant.
Margaret Crifasi and Vivid Ink Graphics won Supplier of the Year.
PFG Rice won Distribution Center of the Year.
McLane's Classic Foods won New Supplier of the Year.
"This year has tested our brand, and we have shown how resilient and tough Fazoli's is," Howard said. "We have a remarkable family of loyal franchisees, vendor partners and associates that have driven us to record-breaking sales and traffic in 2020, and our team is thrilled to have the opportunity to celebrate them."
Crisp & Green to Expand Nationwide
Minnesota-based Crisp & Green will begin its national franchise expansion in early 2021. Crisp & Green is a fast-casual restaurant specializing in scratch-made salads, grain bowls and smoothies. The national expansion will start in Dallas, Texas followed by South Dakota, Iowa and North Dakota.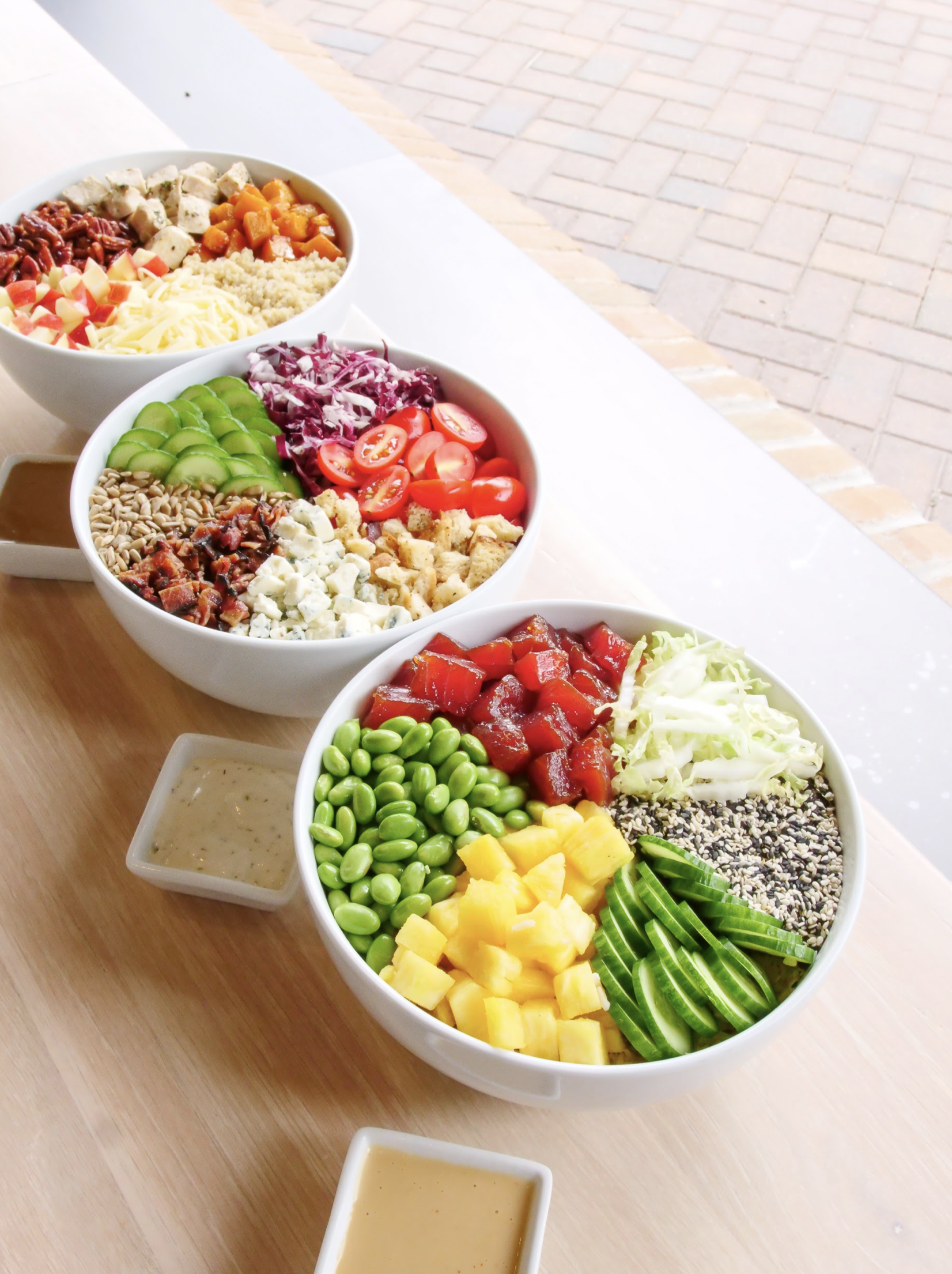 Today, the lifestyle company has seven locations open and 20 in development, including locations in its home state of Minnesota and additional locations across Texas, South Dakota, North Dakota and Iowa.
"We have been very pleased with the success we've experienced in Minnesota and are thrilled that communities have embraced and supported us so quickly." said CEO and Founder Steele Smiley. "We are eager to expand into other parts of the country to bring additional communities nutritious, great-tasting food in our unique welcoming environment. Everyone is welcome at our table."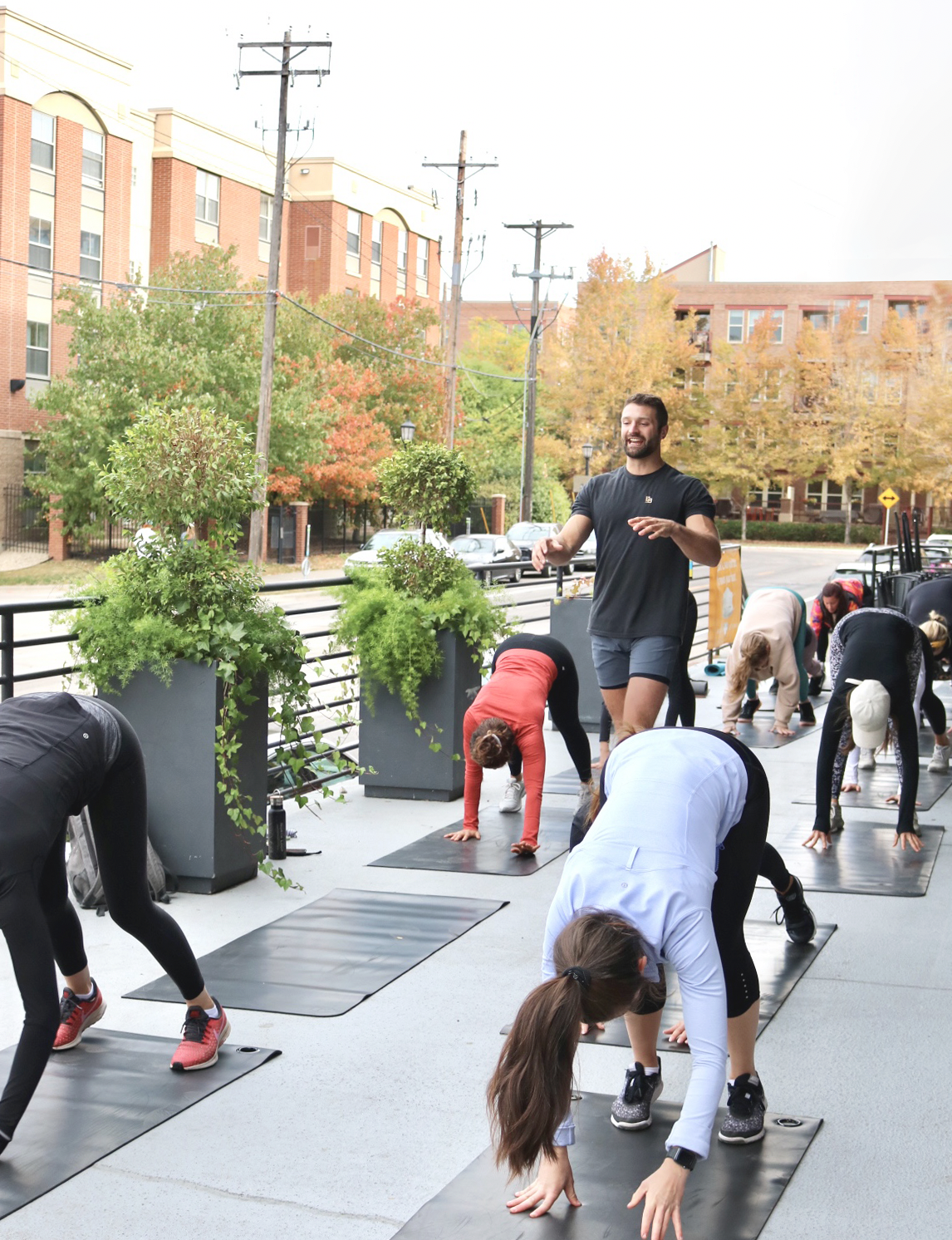 Beyond the fresh, fueling and delicious meals Crisp & Green makes from scratch, the brand aims to cultivate a broader culture of living well. To Crisp & Green, "Living Crisp" means enjoying a high-quality meal and being welcomed into a community that promotes a healthier way of life. Crisp & Green provides its valued customers with holistic programming and complimentary fitness classes including yoga, bootcamps, and more.
To 'Live Crisp' is to join an inclusive group that both encourages and supports wellness journeys for people to be their best selves from the inside out, and the Crisp & Green team is proud to provide new markets this opportunity.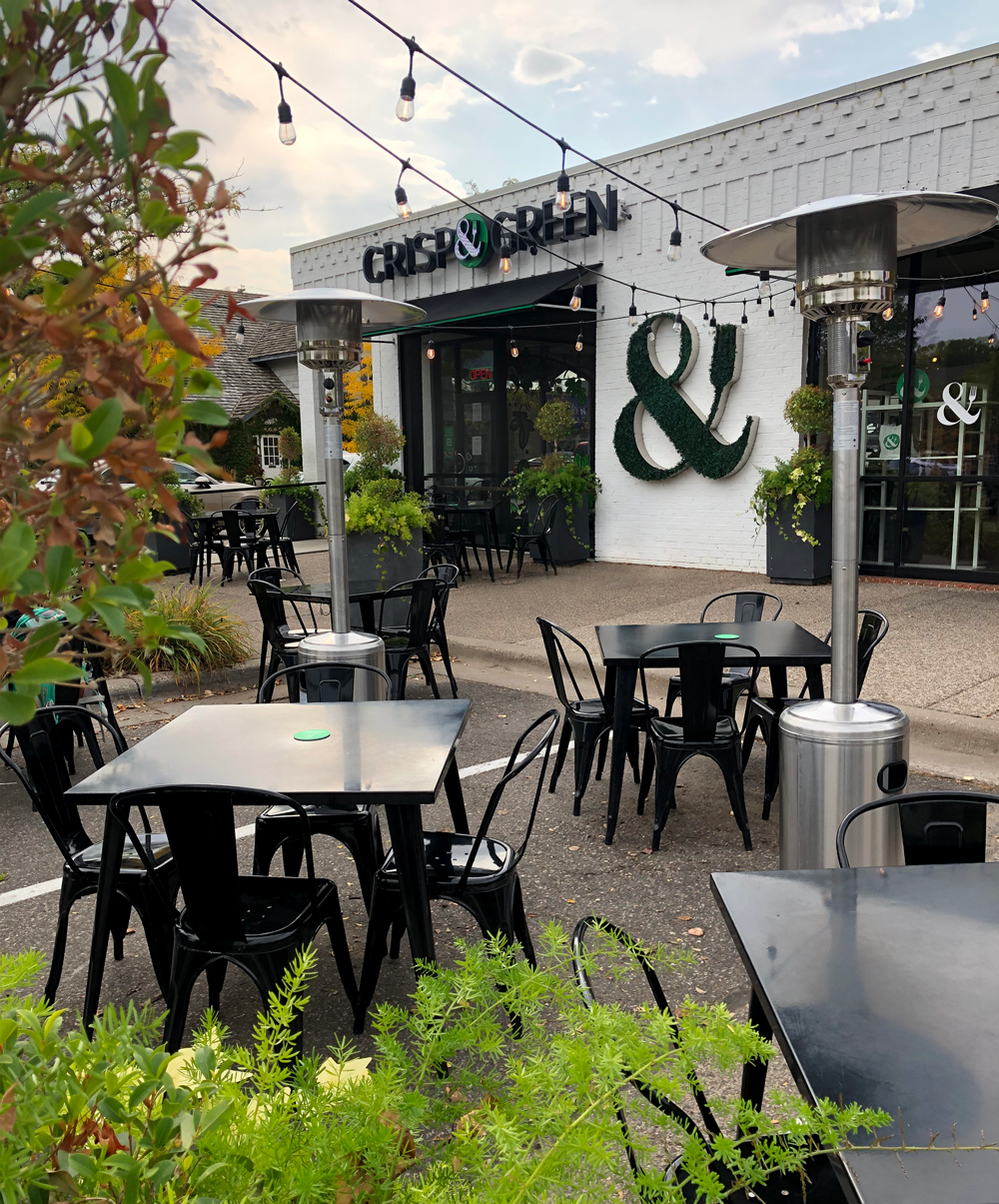 "It's a unique time to be nationally franchising a brand like Crisp & Green while so many restaurants have struggled to remain open," said Smiley. "I am fortunate to be in a position where I can continue to evolve this brand – the team and I are ready to see where we can take this company and the 'Living Crisp' movement. Crisp & Green has been successful to date because our food exceeds expectations, we are a digitally native brand and our wellness classes connect with community members across the board."
Biscuit Belly Launches National Franchise Program
Biscuit Belly, a chef-driven, fast casual breakfast and brunch concept, launched its national franchise program to expand the brand in select markets. The brainchild of pharmacist turned restaurateur, Chad Coulter, Biscuit Belly currently operates three locations throughout Louisville, KY and is looking to grow to 20-25 units in 2021. Leading the brand's franchising efforts alongside Coulter is QSR industry veteran, Chuck Schnatter, who helped grow Papa John's to over 4,000 units.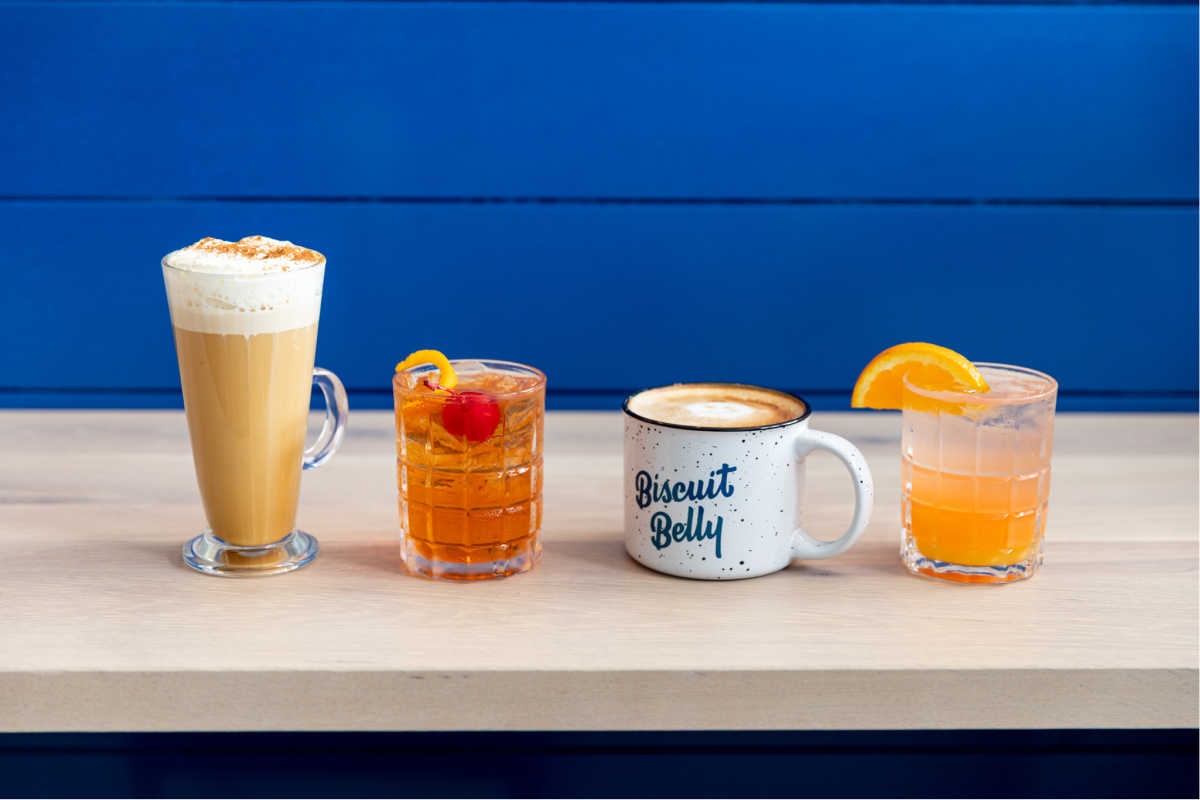 "Ever since we opened the first Biscuit Belly in 2019, we've been blown away by the success and knew we had something special. With lines wrapped around the block and a loyal stream of social media followers, Biscuit Belly has grown into something bigger than we ever could have imagined," said Chad Coulter, founder and CEO of Biscuit Belly. "We've built a really great team to support our franchising launch including industry legend, Chuck Schnatter, who will provide top-notch franchisee support. Biscuit Belly prides itself on creating an inclusive environment where southern hospitality reigns supreme and we look forward to spreading that same hospitality across the country."
Biscuit Belly serves breakfast and brunch seven days a week and features a selection of scratch-made biscuit sandwiches, breakfast cocktails and other southern breakfast fare – with a twist. Every dish is made-to-order including house-smoked meats and vegetarian and gluten-free options. The design of each location reflects the brand's upbeat and bright atmosphere which is inspired by their southern roots.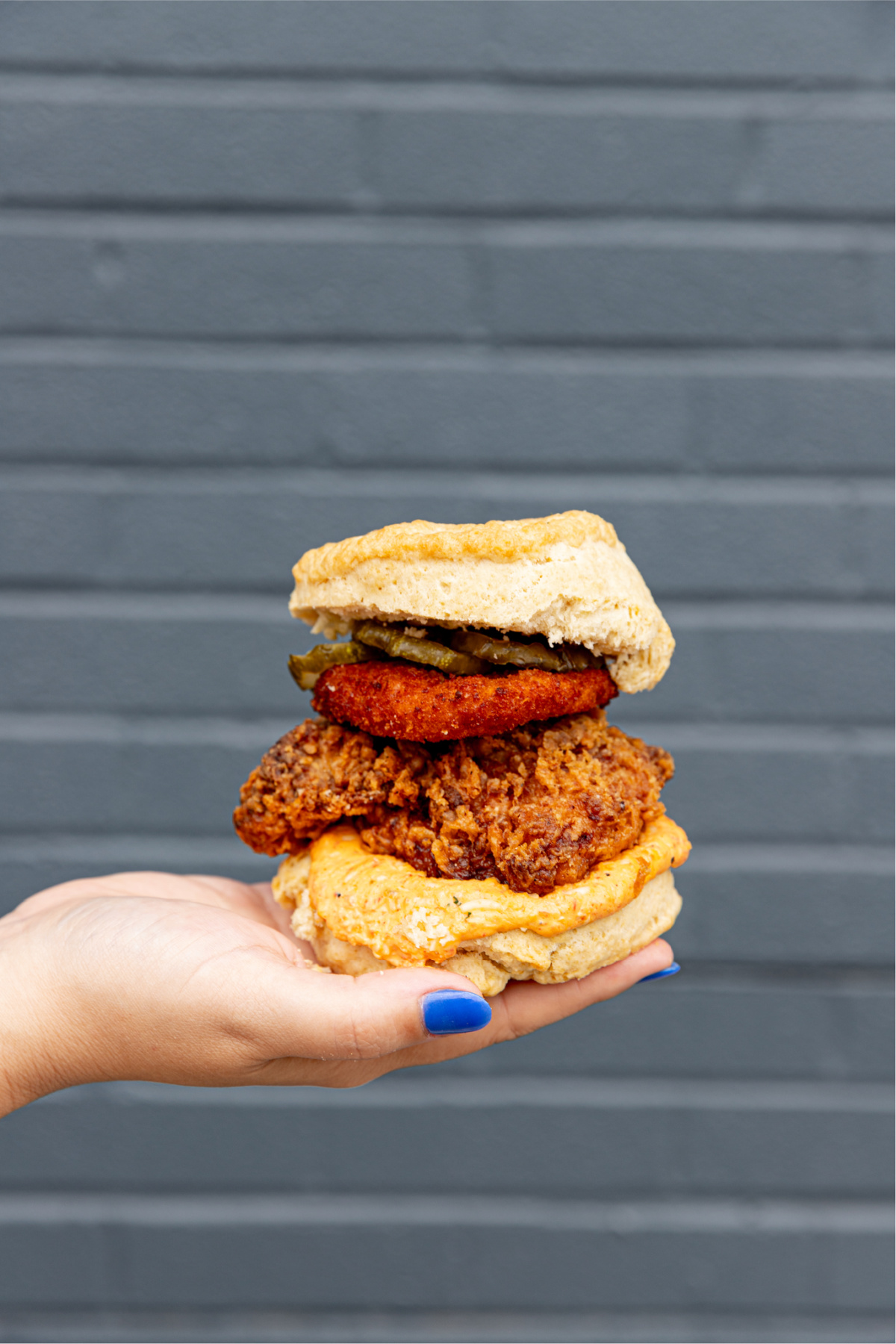 As a Georgia native, Coulter, grew up eating at mom-and-pop restaurants where he developed his love for scratch-made biscuits and southern breakfast fare. After attending the University of Georgia, he began his short and successful career as a pharmacist, eventually venturing into the hospitality industry. A serial entrepreneur at heart, Coulter and his wife Lauren, became franchisees of several paint and sip locations and developed one of the first wine bars in the Louisville area, LouVino, which has grown into five locations throughout Indiana, Kentucky and Ohio. Chad and his Culinary Director, Tavis Rockwell, played around with the idea of opening a biscuit concept since opening the first LouVino. In 2019, the first Biscuit Belly was born after months of meticulous menu, branding and concept development.
Biscuit Belly is currently seeking experienced multi-unit operators who possess similar values in line with the culture of the brand and are community-minded to become a part of the best-in-class better biscuit concept and develop franchise territories in new markets throughout the Midwest and Southern regions.
Sweet Paris to Open Newest Location
Sweet Paris Creperie & Café, the ultra-popular restaurant concept founded in Houston which began franchising in 2018 through a unique strategic partnership model, will now open its newest location in Sugar Land, TX late October. Located at 15911 City Walk in the Sugar Land Town Square, the new store marks Sweet Paris' 11th location overall.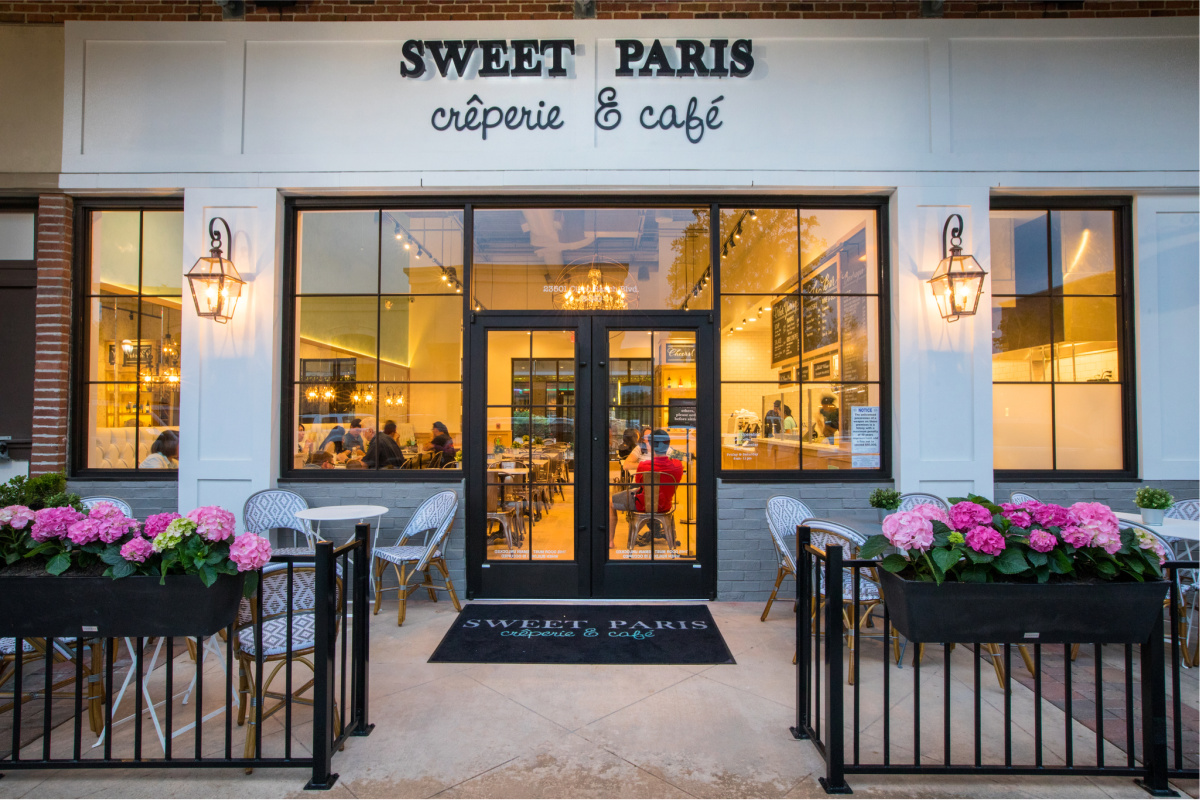 "Our mission from day one has been to revive the art of eating crêpes, and we could not be more thrilled to see the expansion of Sweet Paris into the beautiful community of Sugar Land Town Square. This opening will mark the second store opening for the Rueda Family — our first ever Strategic Partners and the wonderful family behind the successful operation of Sweet Paris Katy, TX," said Allison Chavez, Sweet Paris co-founder.
The Rueda Family – Carlos and Johana Rueda, Andres Gonzalez and Pilar Guerrero – opened Sweet Paris in Katy, TX in 2018, and now in 2020, only two years later will open Sweet Paris at Sugarland Town Square, which will be the 11th location overall for Sweet Paris.
Sweet Paris' menu includes crêpes, waffles, salads, paninis, soups, milkshakes, frozen mimosas and hot espresso and Nutella drinks.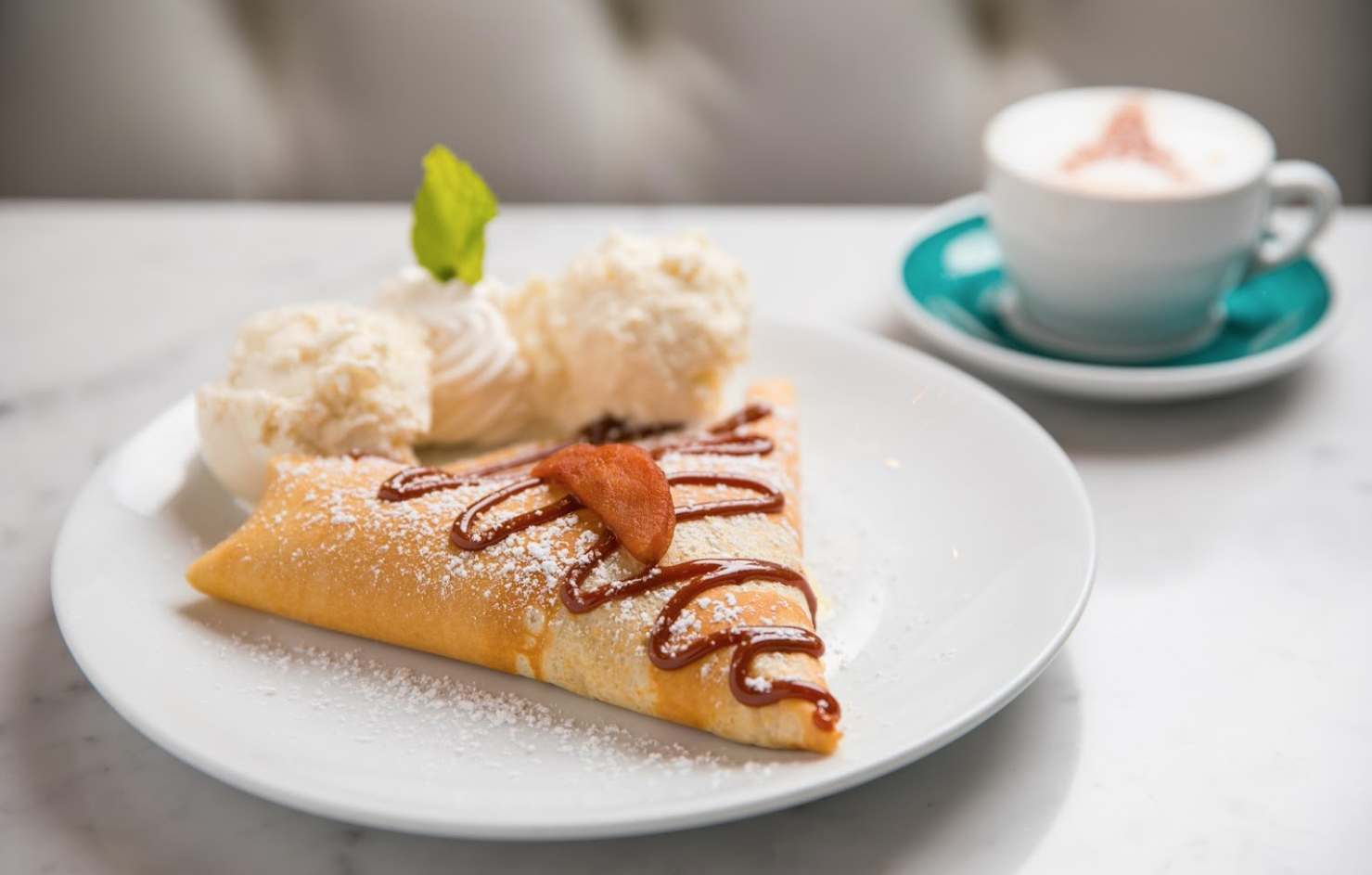 The Sugar Land location will be open Sundays through Thursdays from 8 a.m. to 9 p.m. and Fridays and Saturdays from 8 a.m. to 10 p.m. for dine-in and carryout orders. To help stop the spread of COVID-19, Sweet Paris Sugar Land has implemented robust health and safety protocols – including frequent cleaning and sanitizing, required face coverings for all employees and guests, practicing social distancing, parties limited to 10 people or fewer, individual packaged utensils, and more – so guests can feel comfortable at the restaurant.
Sweet Paris is also looking to grow in new markets through its strategic partnership model, in which individuals and groups with a hospitality background can be the first to bring Sweet Paris to their market.
Farmer Boys Opens in Southern California
Farmer Boys®, is celebrating the Grand Opening of its new location in Huntington Beach, Calif. on Friday, Nov. 6 and Saturday, Nov. 7 at 6962 Edinger Avenue. The menu consists of award-winning burgers, cooked-to-order breakfast served all day, hand-chopped salads, specialty sandwiches, and more, all prepared with quality ingredients that are locally sourced whenever possible. Produce is delivered fresh and whole to each restaurant every morning, meaning it doesn't sit in a warehouse for weeks and can be enjoyed at its pinnacle of crispness and flavor. By going the extra mile for delicious, flavorful food, Farmer Boys' guests can count on fresh, cooked-to-order meals every time they visit.

The Huntington Beach location is open from 6 a.m. to 10 p.m. Monday through Sunday, and offers drive-thru service, outdoor dining, take-out, delivery, and when appropriate, the dine-in experience for which Farmer Boys is known.
IHOP Expands Franchisee Portfolio
IHOP® has expanded its franchisee portfolio with the addition of Suncakes, LLC , led by Guillermo Perales, through the acquisition of 41 IHOP restaurants. The restaurants, located in Tennessee, North Carolina, Virginia, and South Carolina, were previously owned and operated by CFRA Holdings and its affiliates and transferred to Suncakes, LLC in July 2020. Financial details of the deal will not be disclosed.
The 41 locations represent the first IHOP restaurants managed by Sun Holdings, Inc. Sun has one of the largest restaurant franchisee portfolios in the U.S. with more than 1,000 locations under its ownership. In addition to restaurant development and ownership, multiple awards and recognitions have been bestowed upon Guillermo Perales, the CEO of Sun Holdings. These awards include the MUFSO Golden Chain Award and Nation's Restaurant News' Top 10 Power List, International Franchise Association Entrepreneur of the Year in 2008 and 2015, Ernst & Young's Entrepreneur of the Year in 2008, as well as Latino Leaders Magazine's 101 Most Influential Latinos for several consecutive years. As a fast-growing company, Sun Holdings has participated in multiple community service operations including serving over 25,000 free meals to heroes every Veterans Day, and distributing millions of Certificates of Achievement awards for free meals to children every year.
"As the owner and operator of multiple iconic brands, Suncakes' investment in IHOP reinforces the strength of our franchise opportunity and the future viability of our business," said Jay Johns, IHOP President. "We are thrilled to welcome Guillermo and the Suncakes team to the IHOP family and are confident that their immense industry and brand expertise will undoubtedly yield success."
"We take great pride in joining IHOP, an iconic brand that has built significant momentum in the industry in recent years," said Guillermo Perales, CEO for Sun Holdings. "Our goal is to ensure that each and every guest that walks into one of our restaurants receives the quality service and familiar experience they've come to expect from IHOP for over 60 years."
Dickey's Barbecue Pit Adds 28 New Locations
Even amid a global pandemic, Dickey's Barbecue Pit is continuing to drive aggressive franchise developments nationwide with the expansion of 28 new locations in Q3, eight of which were virtual kitchens.
In August, the brand expanded its franchise opportunities to feature an additional nontraditional model – virtual kitchens. Dickey's ended the quarter with seven virtual kitchen developments throughout California and one in Chicago.
The Texas-style barbecue brand also executed two franchise development agreements to bring four new Dickey's locations to Evanston and Green River, Wyoming and Crestview and Niceville, Florida. In addition, Dickey's inked 16 new deals to expand further into several states including Texas, Minnesota, Colorado, Louisiana, Nevada, Florida, Maryland and Rhode Island.
"We are very excited to have made such huge strides on the development side in Q3," said Laura Rea Dickey, CEO of Dickey's Barbecue Restaurants, Inc. "The launch of our virtual kitchen franchise option proved to be incredibly successful with the development of eight new locations. We look forward to continuing this momentum throughout the next quarter so we can finish out the year strong and adapt to the changing needs of the industry."
Nathan's Teams Damhus
Nathan's Famous, Inc., licensed Damhus, a German manufacturer of quality meat-products since 1936, to manufacture and distribute Nathan's Famous hot dogs to vendors across Europe.
"We believe our partnership with Damhus provides a wealth of advantages for the Nathan's Famous brand, from continued growth opportunity to the ability to provide quality product to our fans in the region," said James Walker, SVP, Restaurants. "Damhus is a family owned and operated business that, like Nathan's, values both heritage and quality foremost in its products, and we are thrilled to be a part of continuing this tradition."
Damhus is producing Nathan's all-beef hot dogs for both retail & food service establishments all over Europe. The manufacturer is continuously recognized for its award-winning top quality, and is known for utilizing the best technology available in both production and sustainability, while sourcing the freshest ingredients locally. Damhus' state-of-the-art facilities are also uniquely positioned to produce Nathan's hot dogs, which require cold emulsion, a process that caps the emulsion temperature at 35 degrees. Coupled with Damhus' production capabilities, relationships with suppliers, and its long-standing legacy as a company, we believe this agreement will boost growth for Nathan's Famous significantly across Europe. Damhus is currently distributing Nathan's products to England, Italy and Ireland.
"We've had great success in our partnership with Nathan's Famous and are excited to continue growing our manufacturing and distribution capabilities," states Olaf Damhus, Owner and Managing Director. "Both of our companies have a strong tradition of honoring local flavor while facilitating production on an international scale. This partnership is allowing European consumers to enjoy the flavor of New York through Damhus' commitment to quality products and sustainability."
Mountain Mike's Opens in Davis
Mountain Mike's Pizza opened its new Davis location. Located in The Marketplace shopping center, the Mountain Mike's signature experience of enjoying "Pizza the Way it Oughta Be®" is now accessible to Davis residents.
Operating under a unique business-model, the Davis location is owned and operated by franchise group, Mann and Kumar Pizza, Inc. made up of Gurjeet Mann, Hanish Kumar and Sumeet Benipal, a 2019 UC Davis graduate. Mann, a longtime Mountain Mike's franchisee with eight locations throughout California, opened the Davis location in partnership with two of his former restaurant managers. As an added incentive, Mann offers his most talented managers the opportunity to be part-owners at select locations to grow with the brand.
"We're ready and eager to show our new Davis guests why Mountain Mike's has been a household name in Northern California for more than 40 years!" said Mann. "Opening this location alongside two of my former employees has been very special, and we're looking forward to becoming the Davis community's new go-to pizza spot for many years to come."
Just as all Mountain Mike's locations, the Davis team is putting the safety of guests and staff at the forefront of everything they do. To ensure guests feel confident about their experience, Mountain Mike's is adhering to the strictest health and safety guidelines set by the state and the CDC, including all employees required to wear masks and gloves, and tamper-proof seals have also been implemented.
Miss Twin Peaks 2020 Competition Pivots to First-Ever Virtual Showcase
For the first time in brand history, Twin Peaks' annual Miss Twin Peaks contest is going virtual, and the ultimate sports lodge is giving fans the power to crown this year's winner.
For the Miss Twin Peaks competition, each Twin Peaks location has the opportunity to have one Twin Peaks Girl represent and compete for the title and a $5,000 prize. Previously, this competition has been held in cities across the country with a panel of judges who determine the winner. However, due to the pandemic, Twin Peaks' live Miss Twin Peaks summer contest was canceled.
Since Twin Peaks Girls nationwide had to miss the live event over the summer, the brand is moving the competition to social media. Eighty contestants will be showcased, and for the first time, fans have the chance to participate in the virtual contest.
On Saturday, Oct. 17, voting began Twin Peaks' Instagram and Facebook stories. Fans will be able to view the contestants from every restaurant and vote on who they think should be crowned Miss Twin Peaks 2020. To add to the excitement, throughout the duration of the virtual competition, fans can get even more connected to the event by coming into a Twin Peaks restaurant and ordering one of the brand's signature Miss Twin Peaks drinks – Bud Light Seltzer in a variety of flavors, Red Bull and Tito's Handmade Vodka Perfect Pour or Don Julio Blackberry Margarita.
"Even though it's not what we originally had planned, we are thrilled to move our Miss Twin Peaks competition to a virtual social media contest this year," said Twin Peaks Senior Director of Marketing Destinee Rollins. "With the adjustment, we are ensuring all of our contestants are safe during this unprecedented time, and we are giving guests the unique opportunity to vote for who they want to claim the title. Every vote counts, so we hope our guests are excited to participate in Miss Twin Peaks 2020!"
Next year, Twin Peaks is scheduled to host the live competition in Las Vegas.