MRM Franchise Feed: flip'd and the Juicey Awards
26 Min Read By MRM Staff
Modern Restaurant Management (MRM) magazine's Franchise Feed offers a glimpse at what's new in the restaurant franchise and MUFSO environment.
Clean Juice Celebrates Franchisees
Clean Juice®, honored its franchise partners during its annual Juicey Awards event. Clean Juice Chief Executive Officer, Landon Eckles described 2020 as challenging but resolute in lauding its franchise partners and support staff in the company's response to the global pandemic. He continued by highlighting areas where the company outperformed the industry in growth and how the organic quick-serve restaurant continues to meet and exceed serving its guests amidst the unique demands of COVID-19.
Founders Landon and Kat Eckles kicked off the event by welcoming all franchise partners and home office team members and outlining another record-setting performance in 2020 in which they served more than 2.2 million guests. Eckles continued with the brand's impressive growth numbers, which have expanded across more than half the United States. The celebration continued with an announcement of nine more award categories presented than the previous year, bringing the total to twenty-one, which are all centered around the brand's 'Year of the Guest' commitment. The brand's commitment to each guest service experience is the focal point of upcoming menu innovation, value-based choices, and a portfolio of new organic food and beverage educational content.
"The Juicey Awards are about honoring our passionate store owners. We celebrate each for representing the Clean Juice brand and growing lifestyle it represents as we all continue to inspire our communities to become healthier in body and stronger in spirit," said Eckles. "Despite the challenges of 2020, each franchise partner led with genuine love while serving all guests clean, organic food and beverage offerings."
The coveted "Operator of the Year" award went to Kevin and Beth Ellis (multi-units in North and South Carolina) and Lane and Lori West (single unit in Southern Pines, North Carolina). The Ellises also won three other awards including the Top Quarters for Kids fundraiser, Clean Juice's charitable program helping underprivileged children get access and education about organic eating. The "The Rookie of the Year" award went to Angie Lacey from Nocatee, FL, who also won "Best New Store Launch," a critical first step in a store's journey.
The "Dylan Hopp – Strong in Spirit" award, named in memoriam to a former employee and given to the franchise partner who best exemplifies the culture and core values of Clean Juice, was given to Gerard Mack of Lake Charles, Louisiana.
The "Emerging Leader/One to Watch" award went to Beata Savreski from Wyckoff, New Jersey. John Welsh and Nancy Hall earned the Highest Customer Satisfaction Award (highest Net Promoter Score) as well as Top Loyalist (most loyal and valuable guests in terms of annual spend) from their store in Rochester Hills, Michigan.
Additional 2020 Award Recipients:
Top Delivery Sales: Lance and Blake Condray, Campbell, CA
Highest Average Ticket Price: Michelle Constantino, Naperville, IL
Best New Store Launch: Angie Lacey, Nocatee, FL
Comeback Operator of the Year: Scott Teverbaugh, Fishers, IN
Top Marketer: Dan Farrell, Multi-units in MI
Developer of the Year: David and Leilah Tyree, Morristown, NJ
Home Store Manager of the Year: Julia Goodrich, Clearfork, TX
Highest eCJU Completion Ratio: Shaun Stokes, Park West, NC
Top Cleanser: Michelle Constantino, Naperville, IL
Best Prime Costs (COGs and Labor): Jessica Hose, Glen Mills, PA
Highest Guest Count: Kevin and Beth Ellis, Friendly Center, NC
Highest Guest Count Growth: Morgan and Deb Manchester, Wynnewood, PA
Most $50K + Sales Months: Kevin and Beth Ellis, Friendly Center, NC
Noodles & Company Launches Ghost Kitchen
Noodles & Company launched its first ghost kitchen test in Chicago. This expansion is part of the brand's established presence in the market and increases its off-premise capabilities. Adding to the 20 Noodles & Company locations in the metro Chicago market, the ghost kitchen will help reach a new customer base through its digital channels and give the fast-casual brand a presence in-between local locations.
"We're excited to make our ghost kitchen debut in a market in which Noodles & Company is already a staple for existing guests and offer a new way for guests to enjoy our noodle dishes," said Stacey Pool, chief marketing officer at Noodles & Company. "This is integral to our overall digital strategy as we work to develop faster service through our digital channels with lower overhead and labor costs, all without investing in a physical brick-and-mortar location. And because our food travels so well, guests never have to choose between quality and convenience."
Digital sales at Noodles & Company grew 110 percent in Q1 2021, accounting for 62 percent of sales, and the launch of this ghost kitchen further supports guests' changing behaviors even as consumers return to dining in-restaurant. Noodles & Company's Humboldt Park ghost kitchen is located at 3220 W. Grand Ave, Chicago, Illinois 60651.
Chick Salad Chick Inks Five-Unit Development Deal
Chicken Salad Chick signed a five-unit development deal for the greater Fort Myers and Naples areas. This news builds on the tremendous growth Chicken Salad Chick is experiencing throughout the state with five additional locations slated to open by year-end, growing it's statewide presence to 30 thriving restaurants.
New Florida development is already underway, with upcoming openings in Ocala (4720 SW College Road) and Gainesville (4062 Plaza Blvd Suite 20) – both set to debut in Q2. Also in the pipeline are locations in Wellington (12792 Forest Hill Blvd) and Brooksville (west of Suncoast Parkway) – slated to open in Q3, and Wesley Chapel (Wesley Chapel Blvd. & State Rd. 56) projected to open by year-end.
With an open real estate landscape and vast opportunity for market growth, Chicken Salad Chick is looking to expand across the state, with strategic franchise partners, in target development markets including Cocoa Beach, Palm Bay, Fort Lauderdale, Pompano Beach, Weston, and Hollandale Beach.
"The state of Florida has proven itself as a successful market for Chicken Salad Chick, with over 25 locations open and plans for 30 restaurants to be in operation by the end of 2021," said Scott Deviney, CEO of Chicken Salad Chick. "Naples and Fort Myers are areas with promising potential due to their large family-centered communities and prime locations for vacation. We're more than humbled to welcome our new owners to our franchise family, and look forward to seeing their tremendous success."
Looking ahead, the brand plans to have 50 new restaurant openings per year by 2022 to bolster its overarching goal of having 500 locations open and operating by the end of 2025.
flip'd by IHOP
IHOP® unveiled the latest plans to launch a pilot of its new fast-casual concept, flip'd by IHOP (flip'd).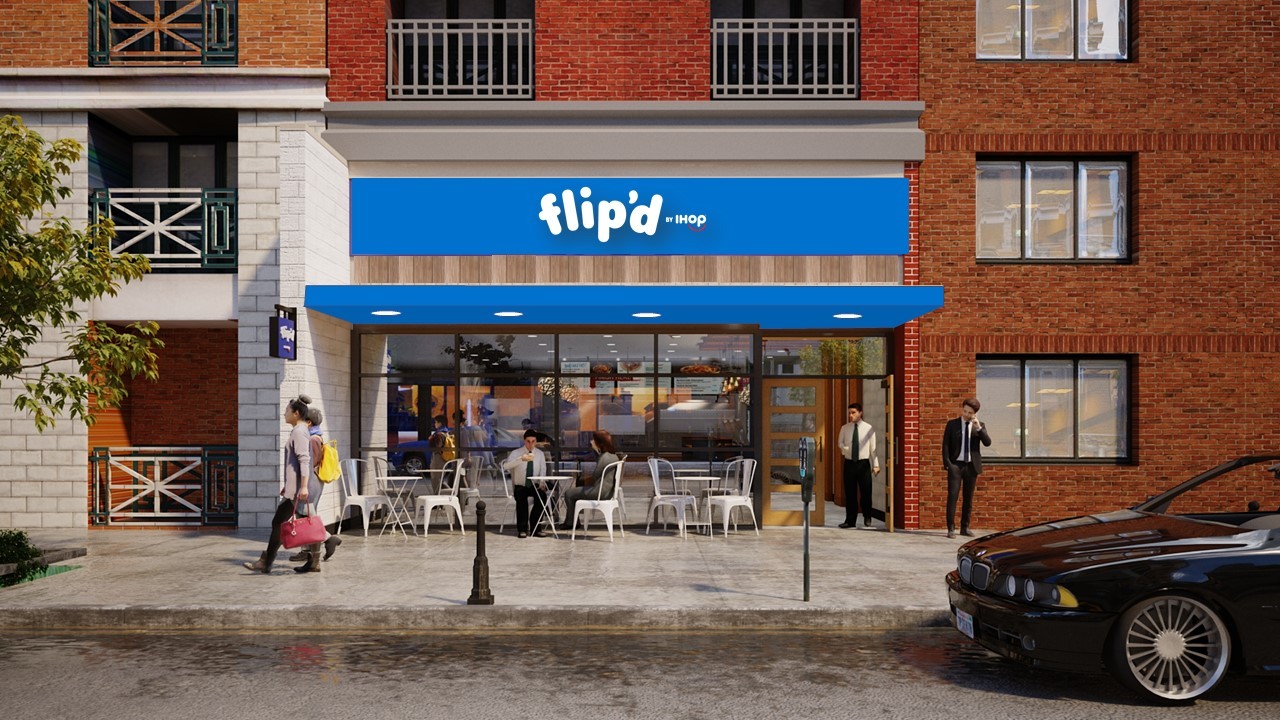 The first flip'd location is currently scheduled to open in New York City this summer, with three additional sites in Lawrence, Kansas; Columbus, Ohio; and Dublin, Ohio being explored for later this year. Marking a shift from the original development strategy, IHOP will now be piloting the flip'd concept in three different areas including larger metropolitan areas, suburban areas and non-traditional venues. Plans that were originally revealed in 2019 focused primarily on footprints in large metropolitan cities.
"Since we originally announced flip'd in 2019, a lot has changed. We wanted to ensure that we were evolving the concept to meet our guests' needs," said Jay Johns, President of IHOP. "While we know there is a pent-up demand for a return to dining in restaurants, we anticipate that our delivery and takeout business is here to stay as consumer needs continue to shift and they seek out different ways to experience IHOP favorites. With flip'd, we can provide that on-the-go fast casual experience, making now the perfect time to bring this concept into the world."
"Even though the footprints of these initial flip'd locations will vary during this pilot phase, what will remain consistent is our emphasis on quality, speed, to-go and delivery, all with the crave-worthy food that has been a hallmark of the IHOP brand for more than six decades," continued Johns.
flip'd will feature an all-day menu that borrows inspiration from iconic IHOP favorites, which serves as the foundation for this innovative approach. The new menu features quality ingredients, is freshly prepared items and is designed to be enjoyed alongside fresh juices and espresso beverages. The menu will feature reimagined breakfast classics like Pancake Bowls and Egg Sandwiches; as well as more PM-centric options including Burritos & Bowls, Steakburgers and Chicken Sandwiches.
flip'd by IHOP is different than the traditional sit-down experience guests have come to expect and enjoy at IHOP for more than 60 years. Upon entering flip'd, visitors can order from a digital kiosk or directly at the counter. Guests will also be able to order their food online in advance and pick-up their items from a designated to-go area or have it delivered.
Other items on the flip'd by IHOP menu include:
Signature Pancake Bowls including the flip'd Original featuring IHOP's world-famous Buttermilk Pancakes with whipped real butter and a variety of mix-ins; and the Strawberry Banana with banana pancakes, fresh strawberries, bananas and whipped topping
Build Your Own Signature Pancake Bowls with a choice of fresh flipped pancakes, steel-cut oatmeal or vanilla Greek yogurt as a base; and a variety of mix-ins and toppings from the Top It Off! bar, such as fresh blueberries and strawberries; fruit compotes; chocolate chips and sprinkles; caramel sauce and more
Egg Combos with choice of breakfast meats
Assortment of Egg Sandwiches made with eggs your way and premium toppings on a toasted Brioche bun
A variety of made-to-order Burritos and Bowls designed for all hours of the day, with options like The Garden with scrambled eggs, cheesy crispy potatoes, baby arugula & spinach, sautéed mushrooms, roasted tomatoes, sliced avocado and avocado cream; or The Late Night with diced Black Angus Steakburger over cheesy French fries, topped with Jack & Cheddar cheese, caramelized onions, roasted tomatoes, pickles & IHOP sauce
Ultimate Sandwiches with choice of all-natural Black Angus Steakburger, Buttermilk Crispy Chicken, or Grilled Chicken Breast
Fresh pressed orange juice and signature coffee brews, including nitro cold brew and specialty espresso beverages
Grab-and-go salads and wraps, freshly baked goods and more
flip'd by IHOP is one piece of IHOP's larger strategic growth and development plan for 2021, as the legacy brand looks to reach more guests through four development platforms, including traditional IHOP locations, non-traditional IHOP locations, smaller format locations and this new fast casual concept. Currently, there are more than 1,600 IHOP restaurants in the U.S. and another 100+ IHOP restaurants globally.
Dickey's in Japan
Tokyo is about to get Japan's first taste of Legit. Texas. Barbecue.™ from Dickey's Barbecue Pit when the world's largest barbecue franchise opens overseas today, May 12!
The Texas-style barbecue brand partnered with Sunsheng (Jason) Lin, owner of Japan Barbecue Franchise Company (JBFC) Co., LTD to open its first Japan location in the Kamiosaki District in Shinagawa-ku, Tokyo. The new restaurant will offer third-party delivery, takeout and limited dine-in seating for on-the-go guests seeking a quick, savory meal. Located just walking distance from Meguro Metro Station, Dickey's is in the perfect location for Tokyo locals and visitors alike to experience delicious, slow-smoked meats and southern sides for the first time.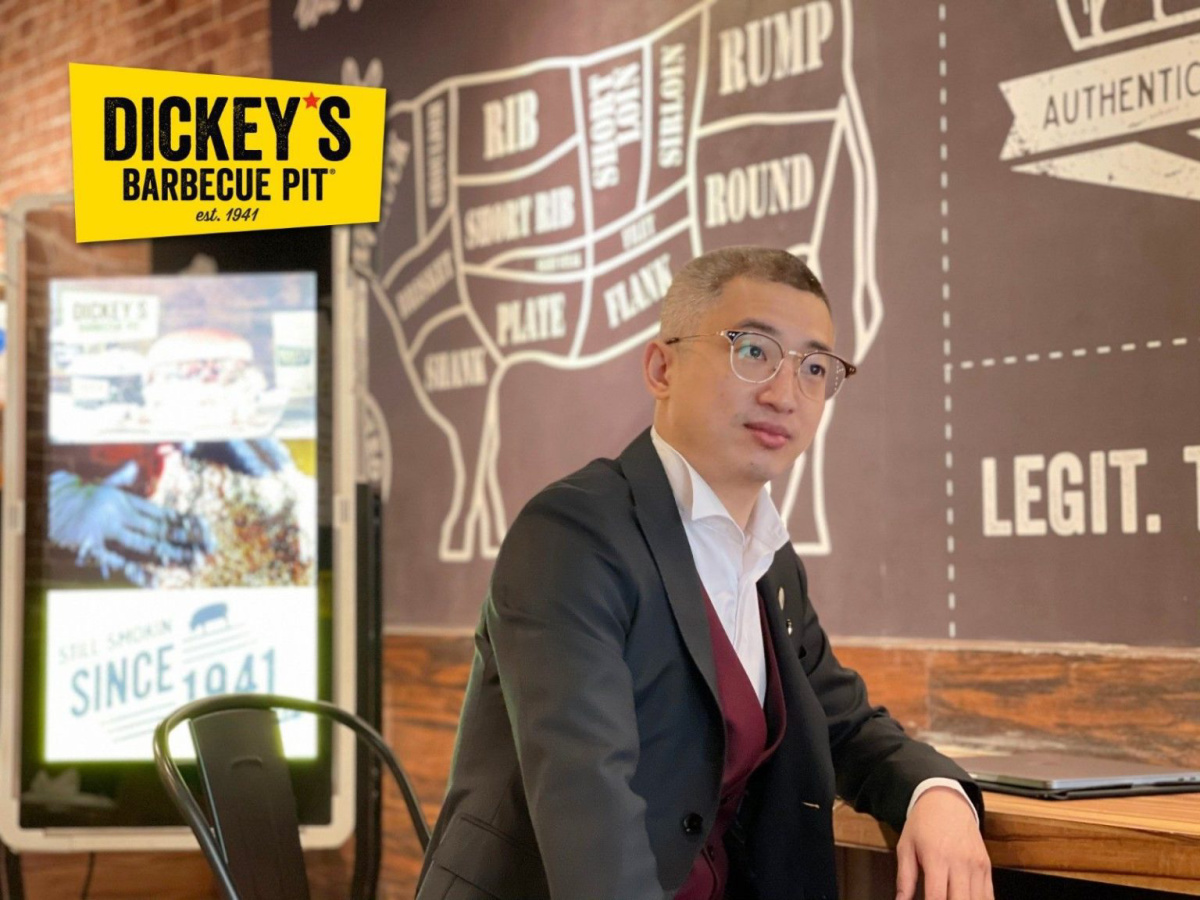 "We are thrilled for Dickey's first Japan restaurant to open in such a well-known metropolis," said Roland Dickey Jr., CEO of Dickey's Capital Group. "Working with Jason enables us to continue driving our international expansion efforts and rapidly grow as the world's largest barbecue concept. With so many different, convenient ways to order at the new Tokyo restaurant, we are confident that people in Shinagawa-ku and its surrounding communities will become big fans of Dickey's pit-smoked barbecue."
Dickey's is on the fast-track to expand even further across Japan with its second location projected to open this fall. The brand's ultimate goal is for Dickey's to be present in every city in Japan.
In addition to the location in Tokyo, Dickey's Franchise currently has eight other international partnerships in Abu Dhabi, Australia, Brazil, Dubai, Egypt, Pakistan, Singapore and Republic of Georgia. The brand attributes its success to its ability to replicate its original menu and its flexibility to add other proteins to suit local preferences while still preparing it with the same Texas barbecue flavors.
Biscuit Belly Signs First Multi-Unit Deals
Biscuit Belly, a chef-driven fast casual breakfast and brunch concept specializing in gourmet biscuit sandwiches, signed its first and second multi-unit development agreements to franchise ten locations throughout Lexington, Knoxville, Huntsville and Birmingham. This partnership with franchisees, Jay and Kelly Shoffner, Kumar Patel and Rajesh Patel, marks the first development deals since the brand launched its franchising efforts at the end of 2020 and supports Biscuit Belly's plans to grow to 20-25 locations by the end of 2021.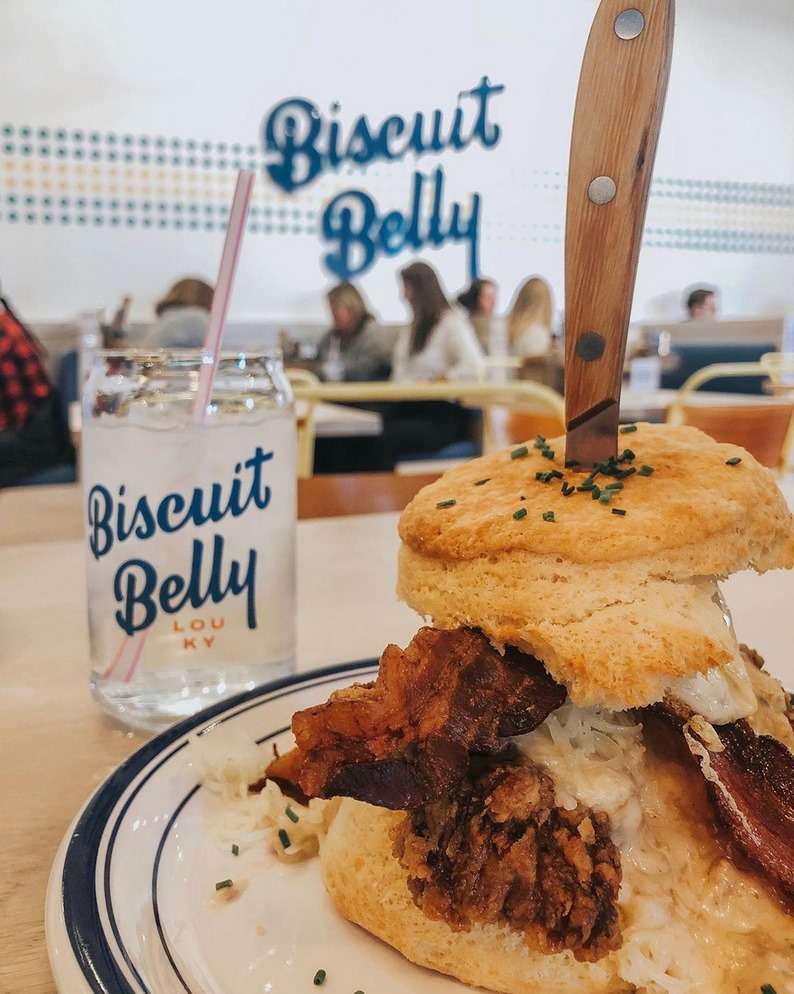 Seasoned multi-unit franchisees, Jay and Kelly Shoffner and their family, will own and operate six new Biscuit Belly locations throughout Lexington, Kentucky and Knoxville, Tennessee. Jay is a second-generation KFC franchisee and today, operates 34 KFC locations and ten Long John Silver's stores throughout Southern Indiana, Kentucky and East Tennessee. Born and raised in Southeast Kentucky, Jay is the son of the founder of JRS Restaurant Group Corporation, J. Roy Shoffner. The restaurant franchise group opened its first KFC location in Middlesboro, Kentucky in 1968, and grew to five locations throughout the state and into Tennessee before being sold in the late 90s to Jay and wife, Kelly. Today, Jay's wife and daughters, Madison and Mallory, help manage and operate the groups' 44 KFC and Long John Silver's restaurants, and other commercial interests. In an effort to expand into new concepts, Shoffner sought out an in-demand emerging restaurant brand, resulting in the franchise agreement with Biscuit Belly and Shoffner Family Foods, LLC. Daughters, Mallory and Madison, will head up the operations for the six stores in Lexington and Knoxville. The first Lexington location, located at 652 East Main Street, will open in mid-September with two additional local restaurants opening in Winter 2022. Three Knoxville locations are slated to open in Fall 2022 and Winter 2023.
"My daughters are based in Louisville and they raved about the Biscuit Belly Concept, so when I heard the news that the brand was now franchising, we jumped at the chance to partner with one of the most craveable fast-casual concepts on the market," said Jay Shoffner, owner and Vice President of JRS Restaurant Corporation and Corbin Restaurants Inc. "Founder Chad Coulter and wife, Lauren's enthusiasm for Biscuit Belly along with the brand's roots in my home state motivated me to pursue this strong investment opportunity. I We look forward to bringing our experience with owning and operating mature restaurant franchises to the emerging Biscuit Belly concept and opening our first location in Summer 2021."
Owners of the four new Biscuit Belly franchise locations in Birmingham and Huntsville is Power Brands Hospitality Group ("PBHG"). The family-owned restaurant group started operating franchises in 1991 and has now grown to more than 30 restaurants, spas and hotel investments spread throughout the Southeast. Today, the group owns and operates multiple brands, including Five Guys, Nothing Bundt Cakes, Super Chix, Grimaldi's, Urban Cookhouse and many more. The group signed an agreement with Biscuit Belly to open two Huntsville Metro Area locations and two Birmingham Metro Area locations. Huntsville stores will be operated by PBHG partners, Wendy Coates, Gira Zaveri and Rootul Zaveri. Birmingham stores will be operated by Andrew Adams, Rachel Adams, Zeel Zaveri and Arnold Soni.
"We make our investment decisions when we have firm and authentic conviction in the team and business and Biscuit Belly has completely exceeded our expectations. For being such a young brand, we were blown away by the level of professionalism, experience, and attention to detail that Chad and Lauren bring to the table," said Kumar Patel, partner of PBHG. "We are thrilled about our partnership with Biscuit Belly and are looking forward to bringing the brand to Huntsville and Birmingham in the near future."
Chad and Lauren Coulter alongside partners Chuck Schnatter and Chef Tavis Rockwell founded Biscuit Belly in 2019 and currently operate three locations throughout Louisville, Kentucky with plans for 10 corporate locations by the end of 2022. As a Georgia native, Chad grew up eating at mom-and-pop restaurants where his love for scratch-made biscuits and southern breakfast fare began. Conceptualized by Chad's favorite childhood fare, Biscuit Belly serves breakfast and brunch seven days a week and features a hearty selection of mouth-watering scratch-made biscuit sandwiches, unique breakfast cocktails and other southern breakfast fare – with a twist. Every dish is made-to-order including house-smoked meats and vegetarian and gluten-free options. The design of each location reflects the brand's upbeat and bright atmosphere which is inspired by their southern roots.
Arthur Treachers Goes Virtual
Nathan's Famous added Arthur Treacher's to the brand's portfolio, now available as a ghost kitchen concept. Arthur Treacher's, which was founded in 1969, offers hand-dipped fish, chicken and French fries. The menu, which has been revamped by Nathan's Famous, will highlight the brand's traditional menu items while also featuring upgraded proteins, more contemporary builds, and includes a focus on shrimp.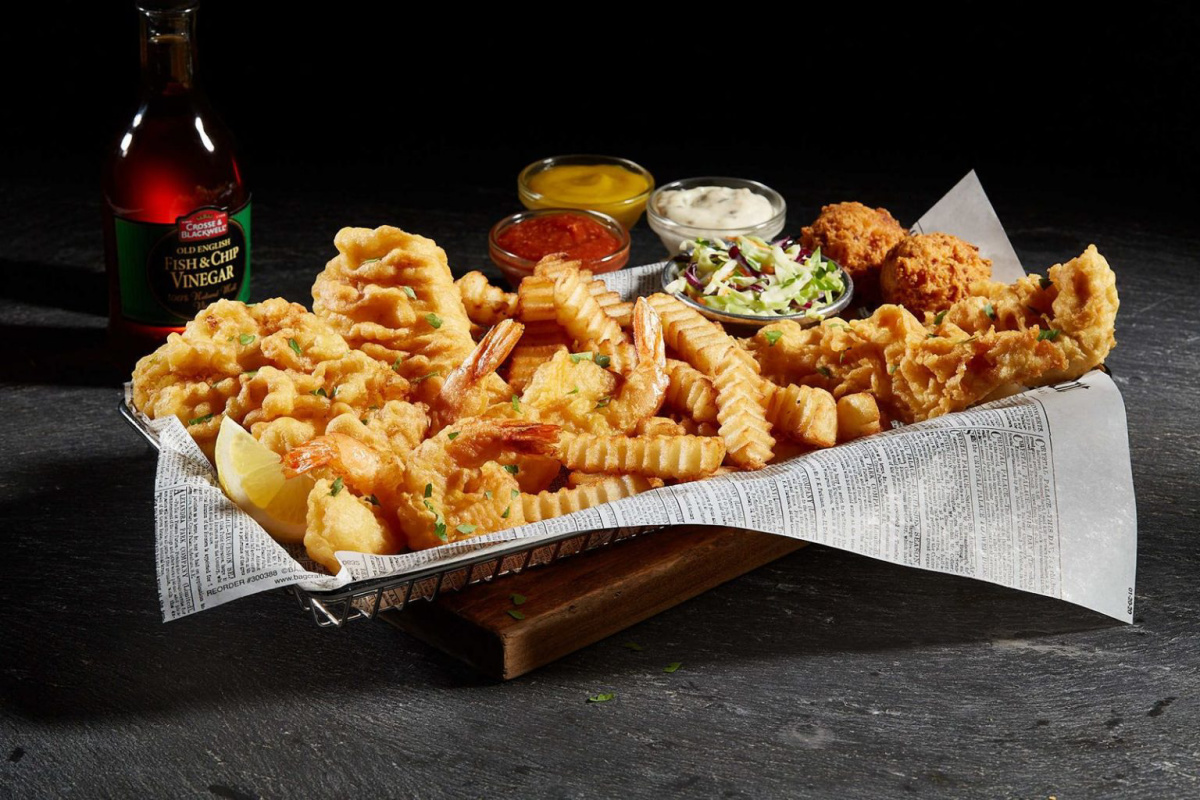 "We are thrilled to provide operators across the country with the opportunity to add Arthur Treacher's to their portfolio," states James Walker, Senior Vice President, Restaurants. "Nathan's Famous and Arthur Treacher's have a long standing relationship and we have worked diligently to keep the brand's traditional menu items while also evolving the menu to fit the Nathan's mantra of 'Craveable, Memorable and Instagrammable' product that we believe both operators and customers will love."
The full menu will include Fish n' Chips Sandwich, Fish n' Chips Platter, Captain's Dinner, Shrimp n' Chips Basket, Chicken Platter, Shrimp & Fish Basket, Boom Boom Shrimp Platter, Shrimp, Bacon, Boom Boom Fries, Nathan's Famous hot dogs as well as Nathan's recently launched hand-dipped chicken sandwiches to round out the menu.
Wienerschnitzel Signs New Deals
Wienerschnitzel has planted roots with new franchise partners in three open markets thanks to a 20-unit deal in Louisiana, a seven-store deal in Houston and a three-store deal in Boise, Idaho. The demand has continued into the Midwest, while the brand has identified key markets for new growth.
This momentum has led Wienerschnitzel to roll out a development incentive plan for new Midwest markets, according to Ted Milburn, Director of Franchise Development.
"The level of interest and our customer profile in the Midwest is remarkable," Milburn said. "It is telling the number of franchise inquiries – and the vast underserved markets – coming from the heartland of America. The lead-in is always the same: 'there's nothing like Wienerschnitzel in our city – we need one.'
"Achieving record sales despite disruptions in the supply chain shows how well we adapted and catered to our franchisee's needs during the pandemic. This is a unique moment where Wienerschnitzel and our iconic hot dog menu is extremely relevant and proving to be historically resilient. The timing is right and here we are, opening new markets by extending an innovative strategy so entrepreneurs can develop with confidence."
The new Wienerschnitzel incentive plan is available to well-qualified candidates in select new states who can commit to a three-store development schedule. In doing so, they are eligible for a discounted royalty incentive of only one percent in their first year of operation, for each of their first three stores. In addition, Galardi Group, Inc., parent company of Wienerschnitzel and Tastee Freez, will contribute to local marketing funds for their first store. Terms and conditions apply, as the incentive plan is designed to help new franchise owners successfully grow with Wienerschnitzel into new Midwest markets.
"One third of our franchise system never had inside dining prior to the pandemic," Ted Milburn continues. "Our business is such that drive thru and take-out have always been the dominant sales leaders. This allows us tremendous flexibility in smaller real estate sites, conversion building options and even endcaps with drive thru. The business model is inviting."
Wienerschnitzel is seeking qualified franchisees in select states including Arkansas, Illinois, Iowa, Kansas, Minnesota, Missouri, Mississippi, Nebraska, Oklahoma, Oregon and Wisconsin.
"For 60-years, Wienerschnitzel has continued to thrive thanks to a simple business model and its unique, hot dog-focused menu that also includes the iconic Tastee Freez soft-serve dessert," said Cindy Galardi Culpepper, CEO of Galardi Group, Inc. "We couldn't be more excited about the future and untapped potential of Wienerschnitzel in the Midwest markets."
Dave's Hot Chicken Inks New Deals
Dave's Hot Chicken is riding its red-hot momentum generated in 2020 into the first quarter of 2021 and beyond. With several new signed deals and openings, the brand continues to establish itself as the leader in the Nashville Hot Chicken category.
Through growth initiatives led by the VP of Franchise Development, Shannon Swenson, Dave's Hot Chicken has continued to build its roster of seasoned operators with newly signed deals. In the first quarter of 2021, four new franchise owners have signed agreements for 56 units, bringing the total to 26 operators and 359 locations. These new deals will introduce the brand to new markets, with their first entry into the Northeast in Boston, Massachusetts; Oklahoma City, Oklahoma; Indianapolis and Fort Wayne, Indiana; and Cleveland and Columbus, Ohio. Now, the brand has zeroed in on growing more throughout the Midwest, Northeast and Southeast.
"We have shown no signs of slowing down in the first quarter of the year. With the talented team we have in place and the appealing opportunity that is Dave's Hot Chicken, we don't expect to either," said Swenson. "I look forward to more continued success for the rest of 2021."
So far, Dave's Hot Chicken has opened three new locations in 2021, including the brand's milestone 10th location in Northridge, California. This is only the start of the 40-locations expected to open throughout the year.
Additionally, Dave's Hot Chicken has added additional talent to their team. David Crocker joined the corporate team in March as Vice President of Marketing, bringing with him over 15 years of extensive marketing experience in franchising and restaurants. Crocker will play a key role in consumer and development marketing as Dave's Hot Chicken continues to grow its presence.
"There is so much potential for Dave's Hot Chicken that, truthfully, we've barely scratched the surface when it comes to growth," said Bill Phelps, CEO of Dave's Hot Chicken. "Everything is in place for us to have another great year and further cement our status as the leading Nashville Hot Chicken concept."
Local Matters
Every bite of a Milio's sandwich satisfies your hunger for a great sandwich. Now, each bite will also warm your heart, knowing you are helping community organizations. Milio's Sandwiches believes in supporting the communities that support them, and there are local matters that could use some extra attention.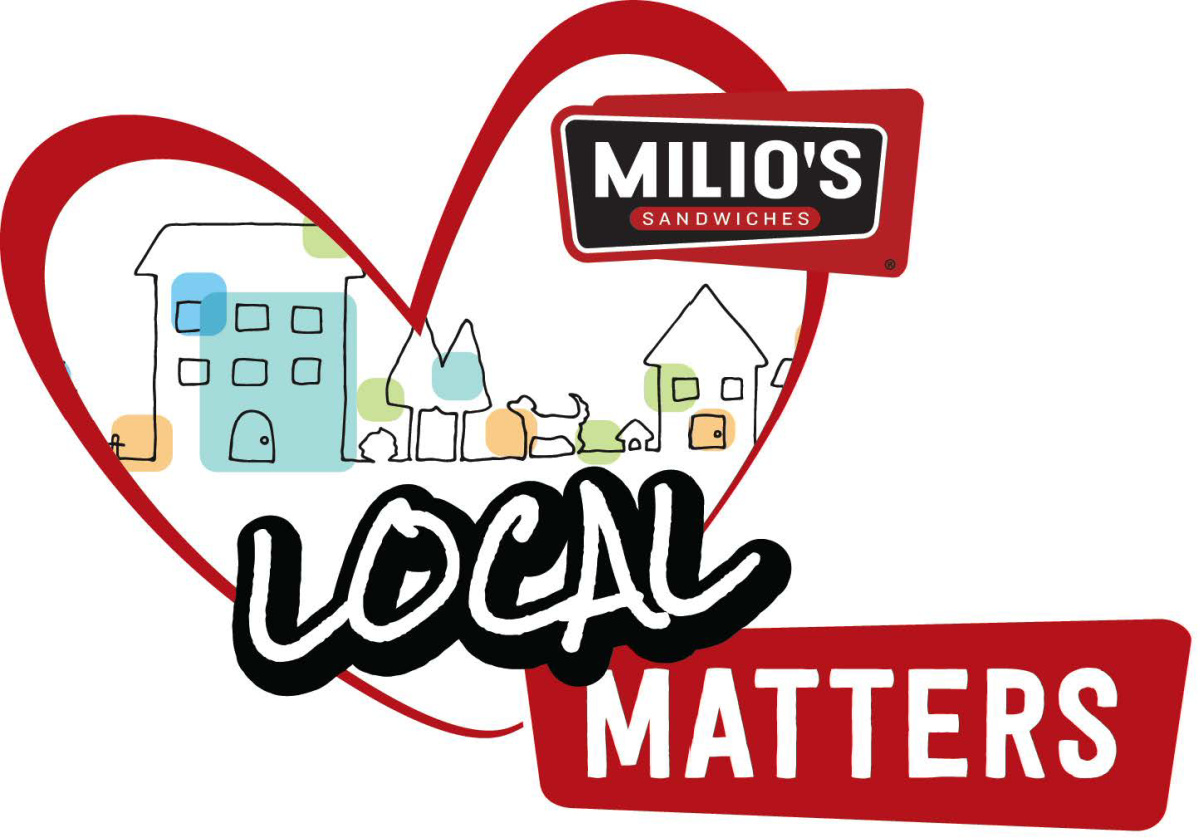 Headquartered in Madison, Wisconsin, Milio's Sandwiches is proud to announce its Local Matters initiative. For every 'community sandwich' sold, Milio's and its franchise partners will donate $1.50 to a local community organization making a significant impact on families and neighborhoods. Local Matters brings fans of Milio's and community nonprofits together.
"We wouldn't have survived the pandemic without the support of our communities," said Brian Bergen, Milio's co-owner. "So, we want to return that support by donating a portion of the sale of each community sandwich to nonprofits who are focused on local matters and doing amazing things for our communities."
"It truly takes a village to build a strong community and to have locally-owned businesses, like Milio's, know the value of partnering to survive the tough times and thrive in the good times makes all the difference for nonprofits, like the Waunakee Public Library," said Erick Plumb, director of the Waunakee Public Library.
On Tuesday, June 1, the program kicks off across Wisconsin, Minnesota, and Iowa with a new sandwich: the Milio's Cuban Special, inspired by Scott Mooney, franchise partner in Waunakee, Wisconsin. The Milio's Cuban Special is fire-braised pork loin, smoked ham, real Swiss cheese, sliced pickles, crisp iceberg lettuce, and ripe red tomatoes finished with tangy yellow mustard and a "hint of garlic" aioli sauce. Mooney sparked the idea for the Local Matters initiative.
"When everything came to a grinding stop in the spring of 2020, customers, companies, and local organizations stepped up to help us out," said Scott Mooney, Milio's Waunakee franchisee. "The Waunakee Public Library, which we had donated to last year, came to us early on in the pandemic and said, 'Here, take this money back. We know you guys are going through a lot.' Who does that? As a locally-owned business, that meant more to my team and me than we can say. Our communities are opening back up now, and we want to recognize the library's gesture by paying it forward."
And so, it's only fitting that the Waunakee Public Library will be one of five organizations that will initially benefit from the Local Matters program.
Other organizations benefitting from the launch phase of the program include:
Madison: Rooted – devoted to increasing equitable access to land, fresh food, and learning opportunities in Madison and Wisconsin.
Iowa: Camp Courageous – year-round recreational and respite care opportunities for individuals with special needs and their families.
Sauk City/Baraboo: Sauk County Humane Society – an open-admissions shelter that turns no animal away in its time of need, no matter its age, condition, the extent of injuries, or behavior.
Minnesota: Open Arms Minnesota – a nonprofit that cooks and delivers free, nutritious meals to people living with life-threatening illnesses in the Twin Cities.
Milio's Local Matters is not a limited-time promotion. It is an endless, permanent, and integral piece of Milio's DNA. There is no ceiling on the amount that will go to local charities. For example, just nine community sandwiches, sold at each Milio's location every day, would return over $100,000 to local organizations in a year. The 'community sandwich' and local causes will change every so often; loyal fans will help Milio's brainstorm both.
"Businesses weren't the only ones who saw fewer dollars come in through the pandemic," said Gerard Helminski, Milio's President. "Nonprofits had their struggles with fundraising and having to cancel in-person events. There are so many organizations throughout our communities doing amazing things. From helping people access fresh, local food to respite care to fostering a child's love of reading, when we come together to focus on local matters, we can make a big impact."
On June 1, the 'community sandwich,' Milio's Cuban Special, debuts at all twenty locations across the Madison-area, Sauk City, and Baraboo in Wisconsin; Cedar Rapids, and Iowa City in Iowa; and Minneapolis, Eden Prairie, and Shorewood in Minnesota.
Twin Peaks Seeks Aggressive Growth
After launching international expansion in 2020, Twin Peaks is hitting the accelerator and driving aggressive global development to bring its lodge mentality to more of the world. Last November, the brand opened its first Latin America location in Mexico City. Now, Twin Peaks is preparing to expand within the market with two new restaurants set to open this year.
Under the leadership of Vice President of International Development John Brisco – a franchise veteran with more than 30 years of executive international and domestic development – Twin Peaks' Mexico City presence is just the beginning of its vigorous international expansion efforts. The brand has its sights set on spurring rapid development overseas, targeting regions like Eastern and Central Europe and Southeast Asia.
"Twin Peaks has a very clear recipe for success internationally," Brisco said. "Other countries love American brands, and Twin Peaks is the epitome of America. With entertainment value that no other brand can supply, topped with delicious scratch-made food, premium drinks and scenic views, Twin Peaks is where guests will go when they want to feel like they're taking a mini trip to the U.S."
This year, Twin Peaks' development goal is to sign one or two international deals with locations slated to open in 2022. The brand is seeking investment groups or operators that have a presence in multiple brands to sign multi-unit development deals.
"American brands haven't saturated international markets yet," Brisco said. "There's going to be a boom in restaurants, which means there's no better time for Twin Peaks to capitalize on this huge opportunity. Twin Peaks has an impressive financial model, which will be appealing to investment groups. Many international companies are looking for the next big thing, and I have no doubt they'll find it in Twin Peaks."

First Watch in Chicago
First Watch made its Chicagoland debut in Oak Brook in March, today announced its continued expansion into the region with the opening of a new restaurant in the suburb of Kildeer on June 7. The new 5,605-square-foot standalone restaurant is located at 20505 North Rand Road in the Shops at Kildeer. The brunch spot offers a unique indoor/outdoor dining space and cocktail bar, where it will serve fresh breakfast, brunch and lunch seven days a week.
"Since opening our doors in Oak Brook a few short months ago, the Chicagoland community has welcomed First Watch with open arms, and we couldn't be more grateful to be opening just up the road in Kildeer," said Chris Tomasso, President and CEO of First Watch. "The Windy City has been a place that, as an organization, we have been itching to be a part of for years. The Village of Kildeer is a bit of an oasis near the busy city, and we are so excited to bring our fresh take on brunch to this beautiful area."
First Watch's new Kildeer location will encompass various features of the brand's new restaurant format, which includes a sun-filled, year-round dining room as well as a beautiful outdoor dining space and bar that will allow for al fresco dining during the warmer months of the year, and easily transforms into a second interior dining room when weather conditions may be less than ideal. The restaurant is also designed to accommodate takeout and delivery, both available in the First Watch mobile app, as a result of customers' changing preferences. First Watch Kildeer will offer a dedicated entrance and cookline to accommodate the growing demand among consumers for off-premises dining options.
In addition to its award-winning core menu items, the brand offers revolving seasonal menus, which, upon the opening of the new Kildeer restaurant, will include an Elote Mexican Street Corn Hash, Barbacoa Breakfast Tacos, Bananas Foster French Toast and a refreshing fresh pressed juice called the Watermelon Wake-Up. Finally, as a part of First Watch's rapidly expanding alcohol program, guests can enjoy refreshing cocktails featuring the company's fresh juices and signature creations such as the Cinnamon Toast Cereal Milk made with coconut rum, cold brew coffee, coconut milk and agave nectar.
Bojangles Adds Chief Development Officer
Bojangles said Byron Chandler, an experienced QSR industry real estate executive, has been named chief development officer for the restaurant chain. In this new role, he will be responsible for leading Bojangles' real estate, construction and design teams and implementing the company's strategic plans to build its real estate portfolio for future growth. Chandler will begin on June 7.
"With recent strategic growth announcements, it's clear that demand for the Bojangles brand is growing," said Jose Armario, CEO of Bojangles. "Byron's proven track record of leadership in restaurant development will further fuel our pipeline and strengthen our presence in new and existing markets."
Chandler has a history of success in real estate development and construction management with McDonald's, where he most recently served as head of the new site acquisition team for the U.S. and was with the fast-food chain for nearly 20 years. Prior to that, he spent six years as real estate and construction manager for BurgerBusters, a Yum! Brands franchisee, leading real estate acquisition and construction management of new and remodeled Taco Bell, KFC and Pizza Hut restaurants.
"Joining the Bojangles team is a natural fit for me," said Chandler. "They have great leadership, great employees, great food, a growing iconic brand with a culture of hospitality and authenticity. What's not to get excited about? I am truly humbled to be part of this brand and look forward to working with Jose and the team to build on its success."
In addition to Chandler's appointment, Jose Costa will now become Chief Growth Officer to focus on national franchising and international growth. Costa has led franchise development at Bojangles for the past two years and achieved success with recent deals such as Love's Travel Stops, long-time Bojangles' franchisee Jeff Rigsy and Chaac Foods to expand Bojangles' presence in new and existing markets.
"There is nothing more important in our goal of becoming a Southern Powerhouse than securing experienced, high-quality franchisees to grow our brand," said Armario. "Jose has done a great job in this area, and we look forward to continuing this momentum of strategic growth as he works closely with Byron."
Wing It On! Partners with Steritech
Wing It On! has announced a new partnership with Steritech. This new partnership ensures that, as Wing it On! continues its aggressive nationwide growth, the highest standards of cleanliness and food safety best practices remain at the franchise's core values. The deal comes at a time of accelerated growth for the brand and when health, safety and cleanliness are powerful drivers of brand preference and customer satisfaction in a post-pandemic world.
"When the opportunity to partner with an industry leader like Steritech arose, we simply couldn't pass it up," said Matt Ensero, co-founder and CEO of Wing It On!. "While always in our mission and commitment to our customers, there was a recent study that showed diners are two times more likely to spend money in a clean establishment, frequent more and refer you to friends and family, meaning that cleanliness and safety standards are more important than ever. We look forward to having them as an extension of our team and ensuring only the highest standards as we continue to grow."
Steritech will play a key role in coaching and extending the passion for operational excellence at all Wing It On! locations, ensuring all fans walk away with only the highest-quality guest experience.
"We are thrilled to partner with an exciting, up-and-coming brand like Wing It On!," said Doug Sutton, President at Steritech. "When companies like Wing it On! instill operational excellence and food safety into their core values they create a culture of food safety excellence that can grow and transform with the brand."
As the brand continues to expand into key markets, Wing It On! is actively seeking qualified single-unit and multi-unit owners looking to invest with an emerging brand in the fast-growing chicken segment that keeps operations simple.
Auntie Anne's Drive-Thru Debuts
Focus Brands, the parent company of iconic brands Auntie Anne's, Jamba, Cinnabon, Carvel, Moe's Southwest Grill, McAlister's Deli and Schlotzsky's, announces the new opening of a Jamba and Auntie Anne's co-brand location, featuring the first Auntie Anne's drive-thru in brand history. The location in Wylie, Texas is owned and operated by franchise industry veterans, Shawn and Crystal Bowling.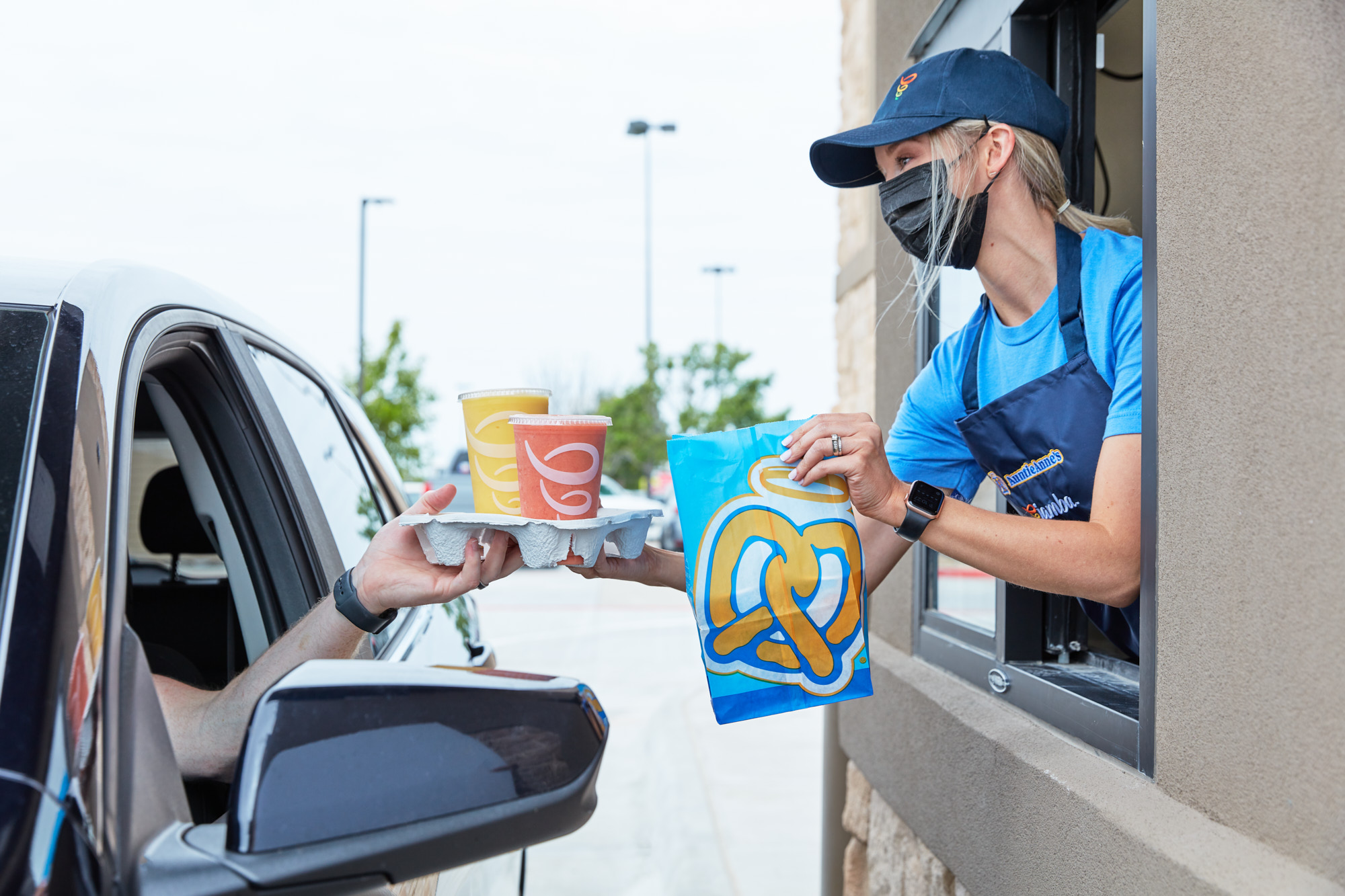 The arrival of Auntie Anne's first-ever drive-thru location is a significant step in the brand's commitment to move to real estate beyond the traditional mall location and is a direct response to consumer desire for greater brand accessibility. Strategically paired together in a co-brand location, Jamba's menu complements the fan-favorite pretzels and snacks offered at Auntie Anne's. Elements of both brands, including design and menu boards, will be fully and seamlessly integrated at the newest 1,200 square foot location.
"Consumer research shows that our guests want access to Auntie Anne's outside of the mall. While we were already underway with identifying ways to enhance our brands' accessibility, the study results confirmed our strategy to co-brand this location with Jamba," said Brian Krause, Chief Development Officer of Focus Brands. "Considering how the pandemic has changed consumer preferences, we recognize the importance of building our off-premise offerings and evolving our development capabilities to provide franchisees with additional opportunities, including co-brand locations that have potential for enhanced revenue. We're pleased to have an excited franchisee on-board to open the Wylie Jamba and Auntie Anne's co-brand location and look forward to adding more to our pipeline."
Currently, more than a quarter of Jamba's locations have a drive-thru and the brand is aggressively looking to add drive-thrus to 50 percent of new locations. Auntie Anne's continues to explore locations out of the mall, including drive-thru locations, co-brand locations, locations near colleges and universities as well as mobile food trucks. In addition, further acknowledging the power of co-brand locations, Jamba is already receiving interest from franchisees looking to add Auntie Anne's to their existing stores.
"Auntie Anne's has become synonymous with malls and airports, but for some time we've been looking for opportunities to grow outside of those traditional locations to give our guests greater access to a brand they love," said Kristen Hartman, Specialty Category President of Focus Brands. "Today, we have a number of Auntie Anne's streetside locations paired with Cinnabon and Carvel. The opportunities that become available when we leverage the power of our full portfolio are endless. I'm incredibly excited to see that through co-branding we are able to add the drive-thru experience to the Auntie Anne's portfolio and can't wait to see how guests respond to this enhanced accessibility."
Wetzel's Pretzels Launches Franchise Effort for Veterans
Wetzel's Pretzels launched a military veteran's franchise program, which offers qualified individuals the opportunity to purchase a Wetzel's franchise at a significant discount.
Titled From Force to Franchise, the initiative is a way for Wetzel's to say thank you to military veterans for their service to our nation, while also providing a platform for veterans to advance their personal and professional goals. The Wetzel's franchise model comes with a proven playbook, strong training, clear communications and ongoing support – traits that often appeal to veterans because of their military experiences.
"We have so much gratitude for what veterans have done for our country and for several months we've been working on a thoughtful program to enable veterans to pursue business ownership. A key to the program's development has been the involvement of military veterans already in our company," said Jennifer Schuler, CEO at Wetzel's Pretzels. "From Force to Franchise should spark individuals with military backgrounds to consider entrepreneurship with Wetzel's. We hope the program will not only acknowledge those that have given so much to our country but also create an on-ramp to a post-military career."
For qualified veterans, From Force to Franchise provides a discount of $10,000 on the initial Wetzel's franchise fee for traditional mall and shopping center locations. In addition to the discount on opening in traditional locations, Wetzel's is providing veterans a discount of $5,000 on the initial franchise fee for non-traditional locations with an initial franchise fee between $15,000 and $20,000. Wetzel's flexible operating models include several non-traditional venue opportunities, from kiosks at family entertainment venues to sporting arenas, airports and tourist destinations.
"Because of my military experience, I have several transferable skills that apply to running Wetzel's locations," said Tyler Dutton, a General Manager at Wetzel's Pretzels, who spent eight years in the U.S. military prior to his leadership role with the company. "I'm proud to be part of a company that wants to support veterans with a franchise fee discount that will give them a running start in their business. The financial support this provides, plus all of the training and ongoing guidance, are very attractive to veterans. Plus, Wetzel's is such a great brand, making franchising with it an opportunity that is hard to pass up."
Like Dutton, whether veterans are in their initial days of transitioning into civilian life or exited the military many years ago, they often have skills and experience that make them strong fits for Wetzel's franchise ownership and operations. From leadership attributes and organizational skills, to focus, discipline and determination, veterans are well-suited to leverage the Wetzel's franchise model. With its award-winning training program, accessible leadership and commitment to supporting veterans, Wetzel's is providing veterans with the guidance to build a successful Wetzel's business.
Cowboy Chicken Launches New Version of App
Cowboy Chicken is introducing a new version of its mobile app. Since the launch of the wood-fired rotisserie chicken restaurant's first app in March 2017, Cowboy Chicken has continued updating its mobile technology to offer aconvenient, user-friendly and personalized experience for guests. This Cowboy Chicken app rollout includes design updates, a new loyalty program with four tiers, favorite location support and receipt scanning, among many other new features.
"When we designed the new Cowboy Chicken app, we wanted our guests to be able to earn better rewards with the dollars they spend," says Sean Kennedy, president and CEO of Cowboy Chicken. "As our app users reach new loyalty status levels, they unlock more and more exclusive rewards such as a $5 reward on the second visit at the Cowboy level, a free bottle of hot sauce when reaching 500 points at the Sheriff level and a free turkey and $5 at 2000 points for Cattle Barons."
Cowboy Chicken has once again partnered with LevelUp, a Boston-based mobile engagement solutions company and creator of the Cowboy Chicken app, to further enhance the digital extension of the restaurant's brand. The new app includes the following enhancements:
A new loyalty program featuring four different status levels: Cowboy (0-249 points), Rancher (250-499 points), Sheriff (500-749 points) and Cattle Baron (750 points and up)
An updated rewards screen where guests can view their current rewards status and available rewards
A new location screen that offers guests the ability to choose their favorite location
Receipt scanning for guests who forget to scan their QR code when ordering so points can still be captured
An updated order-ahead screen that now offers Apple Pay
An improved delivery address user experience
A pending order alert
Tutorial screens
An in-app FAQ that is accessible through account profile
Additionally, the new app enables guests to:
Toggle between QR codes to pay and earn rewards or just earn rewards
Add multiple credit cards to Payment Preferences and use multiple credit cards when reviewing an order