MRM Franchise Feed: Arby's 'Beefs' Up and SONIC Swag
15 Min Read By MRM Staff
Modern Restaurant Management (MRM) magazine's Franchise Feed offers a glimpse at what's new in the restaurant franchise and MUFSO environment.
Flynn Acquires Hefty Portfolio
Flynn Restaurant Group LP acquired 937 Pizza Hut® and 194 Wendy's® locations throughout the U.S. from Kansas City-based NPC International, nearly doubling its restaurant count.
With a portfolio that already includes brands like Applebee's®, Panera Bread®, Taco Bell® and Arby's®, the newly acquired Pizza Hut and Wendy's restaurants will further Flynn's goal of diversification. The transaction was supported by long-term partners Main Post Partners ("Main Post") and Ontario Teachers' Pension Plan Board ("Ontario Teachers'").
Flynn now owns and operates a combined total of 2,355 quick-service, fast casual and casual dining restaurants, generating $3.5 billion in sales and employing 73,000 people in 44 states. Flynn's subsidiaries include the largest Applebee's franchisee, the largest Arby's franchisee, the second largest Panera Bread franchisee, and the third largest Taco Bell franchisee. These have now been joined by the largest Pizza Hut franchisee and the fifth largest Wendy's franchisee.
"We are excited to announce the addition of Pizza Hut and Wendy's to our portfolio," said Greg Flynn, Founder, Chairman and Chief Executive Officer of Flynn Restaurant Group. "They bring with them a wonderful team of dedicated operators and support personnel, who we welcome whole-heartedly into the Flynn family. Further, both Pizza Hut and Wendy's are deeply established as leading concepts in their sectors, and our entry into their systems furthers our goal to operate at scale in top-tier brands."
Sean Honey, Managing Partner at Main Post, commented, "Over the course of our 15+ year partnership, Greg and the Flynn team have done a phenomenal job executing on a vision to grow from a single brand franchisee to now the premier operator in six leading, highly differentiated brands."
Karen Frank, Senior Managing Director of Equities at Ontario Teachers' added, "We are excited for the NPC team to join the Flynn organization and to partner with iconic brands like Pizza Hut and Wendy's through this transformative acquisition."
'Beef'ing Up Arby's Look and Feel
Flynn is also revitalizing more than 90 Arby's restaurants throughout Arkansas, Kansas, Missouri and Oklahoma. Renovations will be completed throughout the remainder of 2021, leaving each restaurant with a fresh, new and improved look and feel. The $29 million dollar brand revitalization will reinforce Flynn Restaurant Group's commitment to each market – adding over 1,245 jobs to the local economies.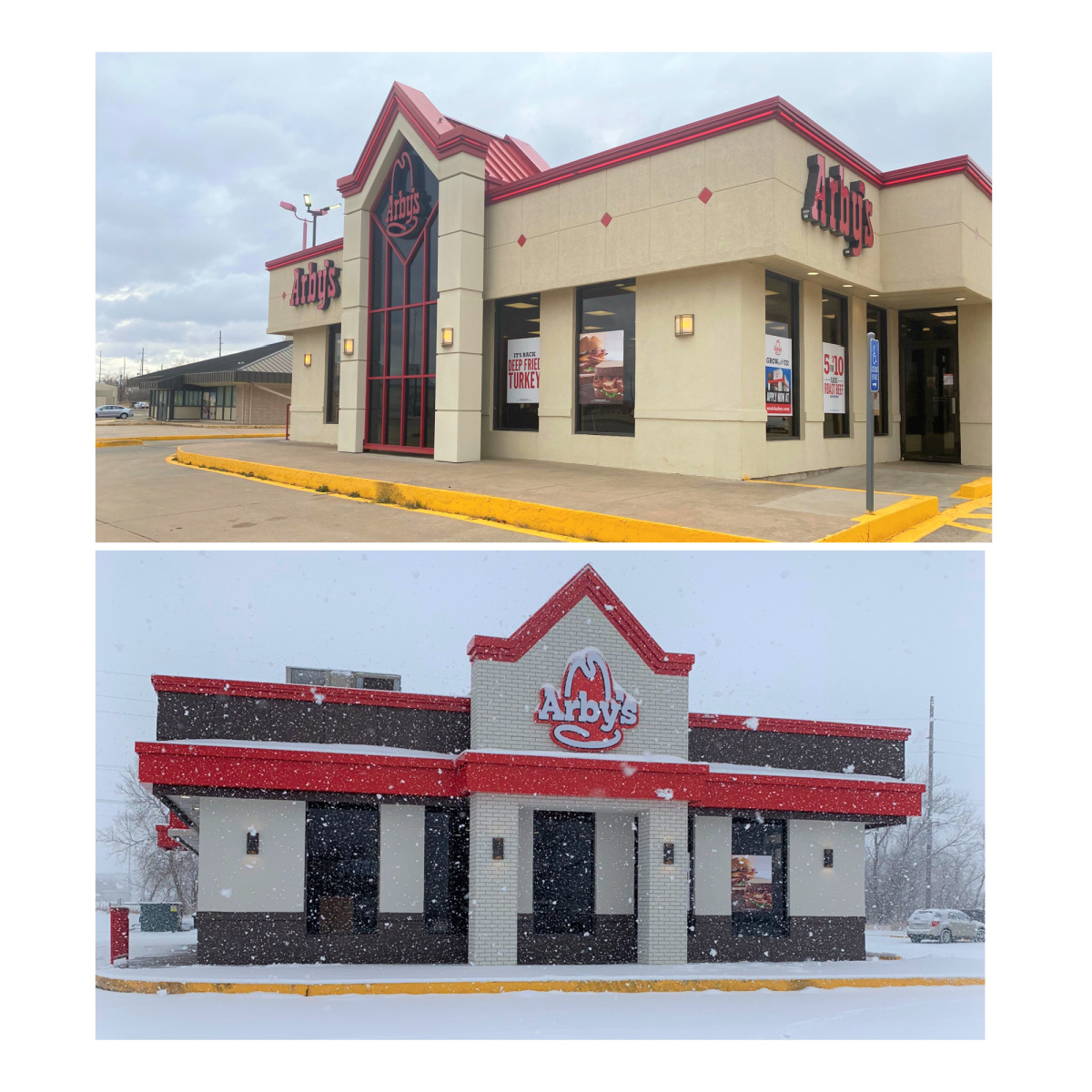 In the coming months, restaurants across Arkansas, Kansas, Missouri and Oklahoma will undergo renovations without disrupting the amazing service and incredible food quality guests have come to love. Each remodel is expected to take no longer than a few weeks, with each drive-thru remaining open to guests and offering a construction deal – Buy One, Get One Free Classic Roast Beef Sandwiches. Each newly remodeled Arby's location will include the brand's upgraded "Inspired" look, featuring upgraded exteriors, new authentic textures, multi-colored wood materials, modern lighting and chalkboard graphics.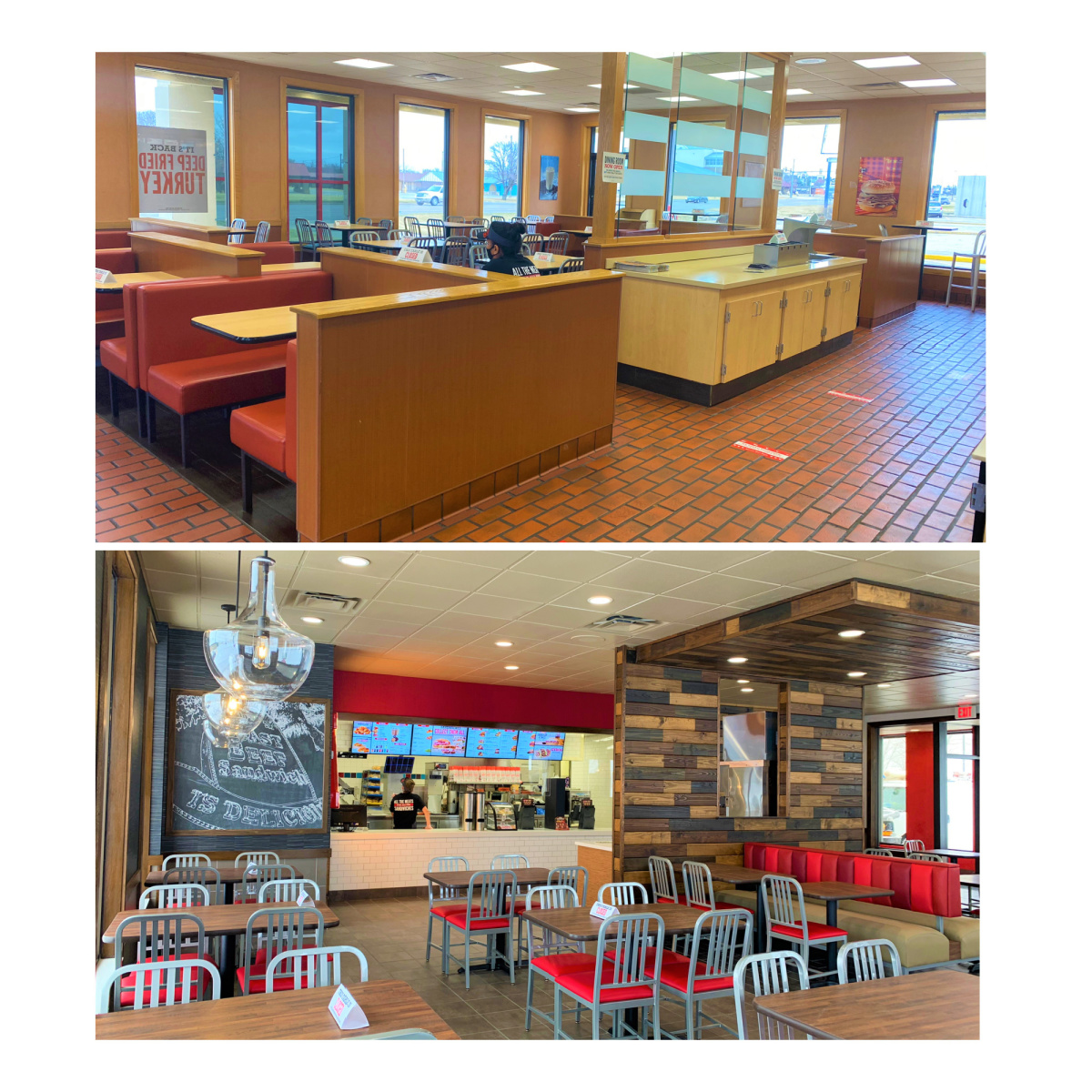 "As the largest Arby's franchisee in the country, we want to continue showing our commitment to the brand and to the communities we serve, and these remodels are just one way for us to do so," said Randy Bates, Head of Marketing. "As a leader in the industry and a local partner, we are committed to not only providing guests with the quality food and service they deserve, but also by creating and maintaining jobs to further invest in the community."
Flynn Restaurant Group's revitalization project will take place throughout the year with the final renovations expected to be complete toward the end of 2021. After all remodeled locations are complete, FRG plans to host a market-wide celebration in each region where guests can "MEAT" the new Arby's and enjoy the new look and feel of each restaurant, along with special offers.
KFC's Generosity
Kentucky Fried Chicken® is once again donating one million pieces of chicken to support the communities it serves, this time dedicating its world-famous secret recipe to support seniors across the country who have been adversely impacted by the COVID-19 pandemic. As part of this initiative, KFC is partnering with Meals on Wheels America to help provide meals to homebound seniors in need.
From now through May, KFC U.S. is donating boneless, skinless chicken breast filets to local Meals on Wheels programs in select markets, providing quality protein critical to senior nutrition that Meals on Wheels programs will cook and deliver to seniors experiencing food insecurity.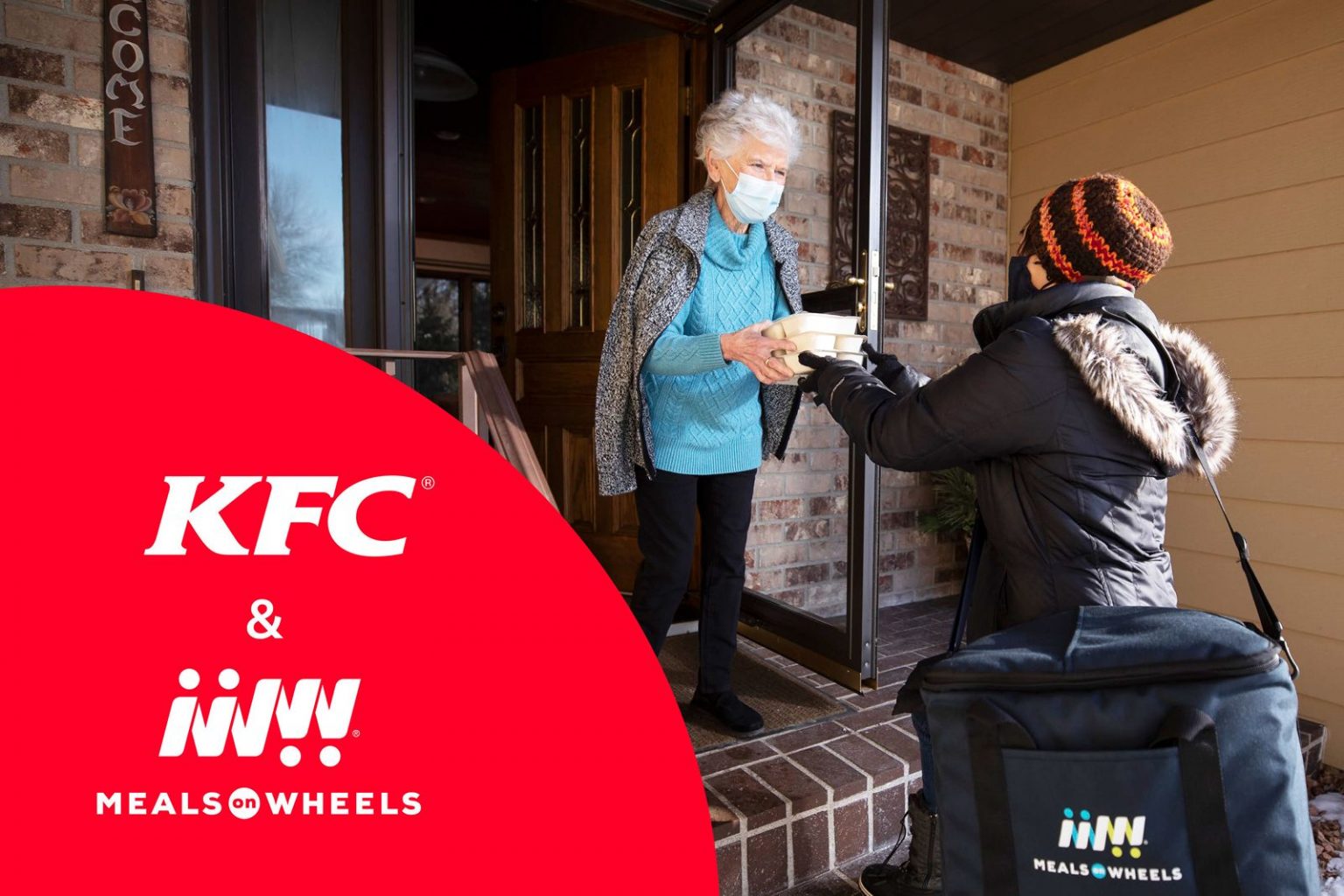 Along with a one-time product donation to Meals on Wheels America from KFC U.S., KFC franchisees across the country will also support seniors in their local communities, dedicating a case of chicken per restaurant to cook and provide to seniors in their communities. Each local restaurant team will determine where that donation is directed – whether it is an additional donation to their local Meals on Wheels program, or a senior center or nursing home that may need support and hot meals for seniors.
In addition, to recognize and celebrate the volunteers who have been working selflessly throughout the pandemic to help Meals on Wheels continue to serve the most vulnerable, KFC is donating 11,000 KFC gift cards (in honor of the Colonel's famous 11 Herbs & Spices) to be distributed to local Meals on Wheels program volunteers nationwide, redeemable at participating locations.
The effort coincides with Meals on Wheels America's current Make Good Go Further™ campaign designed to showcase the heroic work of the nationwide network and its continued efforts to serve vulnerable seniors throughout the pandemic and for years to come. Even before COVID-19, nearly 10 million seniors in America struggled with hunger. Research conducted by Meals on Wheels America in April 2020 illuminated the harsh reality of the pandemic's effect on America's food security: 79 percent of Meals on Wheels programs reported that demand for services had at least doubled, and some saw increases of over 900 percent.
"Seniors have been hit particularly hard by the pandemic, with social distancing efforts contributing to increased isolation, loneliness and despair," said Staci Rawls, KFC U.S. Chief Communications Officer. "We want to do our part to to help ensure the safety and well-being of older adults during this difficult time, and Meals on Wheels America has the support system in place to reach seniors in need. They are the real champions of this cause, and we're honored to participate in their heroic efforts."
"KFC's generous donation could not have come at a better time as both food and operational costs have risen and 96 percent of local programs anticipate they will stay that way," said Erika Kelly, Chief Membership and Advocacy Officer. "With this product in hand, Meals on Wheels programs will be able to continue to deliver nutritious meals to homebound seniors while providing much needed financial relief. We're so grateful for KFC's support in helping Make Good Go Further."
This is KFC's third donation of one million pieces of chicken to feed local communities, a program that began in 2020 in response to the COVID-19 pandemic. KFC's first donation of one million pieces of chicken was directed towards frontline and essential workers in March 2020. In August 2020, educators across the country were the recipients of KFC's second donation of one million pieces of chicken through KFC's Back to School Buckets program.
To grow this effort, KFC is asking consumers to join in the challenge by making a donation of $11 or more (in honor of the Colonel's famous 11 Herbs & Spices), which will provide one meal and a friendly visit to a senior served by Meals on Wheels.
KFC and its franchisees operate almost 4,000 U.S. restaurants, serving Americans in all 50 states, and has continued feeding America through delivery, drive-thru, and pickup during the COVID-19 pandemic.
Brooklyn Dumpling Inks First Franchise Deal
Brooklyn Dumpling Shop has signed its first franchising deal to bring five locations to Connecticut. The zero human interaction quick-service restaurant, set to open its flagship location in the East Village in Spring 2021. The 24-hour restaurant will have a contactless ordering system and bring back the Automat of yesteryear with the technology of today.
State-of-the-art temperature-controlled food lockers ONDO, powered by Panasonic will offer guests an easy and safe option to pick up orders at their peak freshness. Brooklyn Dumpling Shop will feature 32 unique dumpling varieties including Pastrami, Bacon Cheese Burger, Lamb Gyro, French Onion Soup, Philly Cheesesteak, Impossible and Reuben and Peanut Butter & Jelly.
"I am very excited about Brooklyn Dumpling Shop, the brand's innovative technology is exciting and the food is delicious," said the first franchisee, who would like to remain anonymous at this time. "Getting into the brand early is a very wise decision. In the next two or three years, I expect we will see a lot of automat restaurants, so it's great to jump on board with the innovative concept now."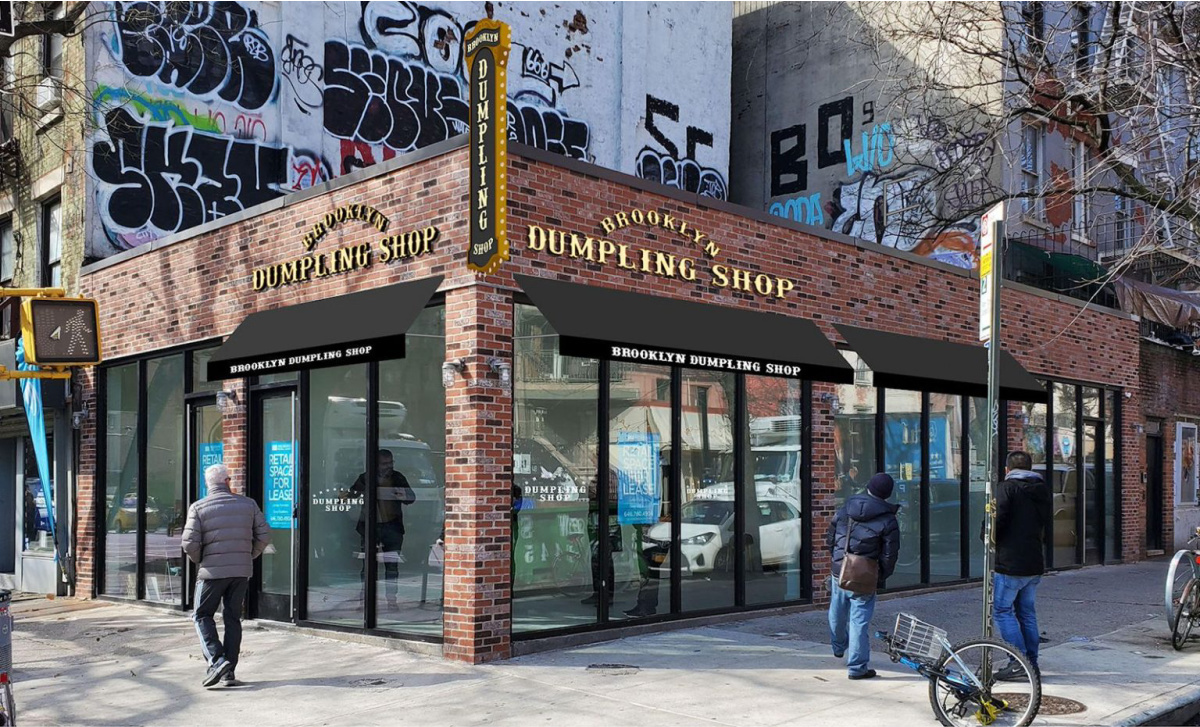 The unique flavor combinations are imagined by the founder, Stratis Morfogen.
"We are thrilled to team up with this franchisee, who has a tremendous track record in QSR," added Morfogen. "We couldn't have picked a better partner for Connecticut."
The franchisee's first location will be in New Haven, where Yale is located. Brooklyn Dumpling Shop is partnered with Fransmart as its exclusive franchising partner to grow the brand. Brooklyn Dumpling Shop is currently looking for experienced franchisees and qualified investors to introduce the concept to major media markets across the country.
Brooklyn Dumpling Shop is a one of a kind zero human interaction quick-service restaurant, set to open its flagship location in the East Village in Spring 2021. The 24-hour restaurant will have a contactless ordering system and bring back the Automat of yesteryear with the technology of today. State-of-the-art temperature-controlled food lockers ONDO, powered by Panasonic will offer guests an easy and safe option to pick up orders at their peak freshness. Brooklyn Dumpling Shop will feature 32 unique dumpling varieties including Pastrami, Bacon Cheese Burger, Lamb Gyro, French Onion Soup, Philly Cheesesteak, Impossible and Reuben and Peanut Butter & Jelly. For more information visit www.brooklyndumplingshop.com.
New Concept for Fuzzy's
Fuzzy's Taco Shop launched a new concept, Fuzzy's Taco Shop Taqueria, top photo. The Taqueria offers a slightly reduced menu in a smaller, to-go focused footprint. Fuzzy's Taqueria will open its first location in Minneapolis, a new market for the brand which has nearly 150 franchise- and corporate-owned locations in 16 states (17, when Minnesota opens).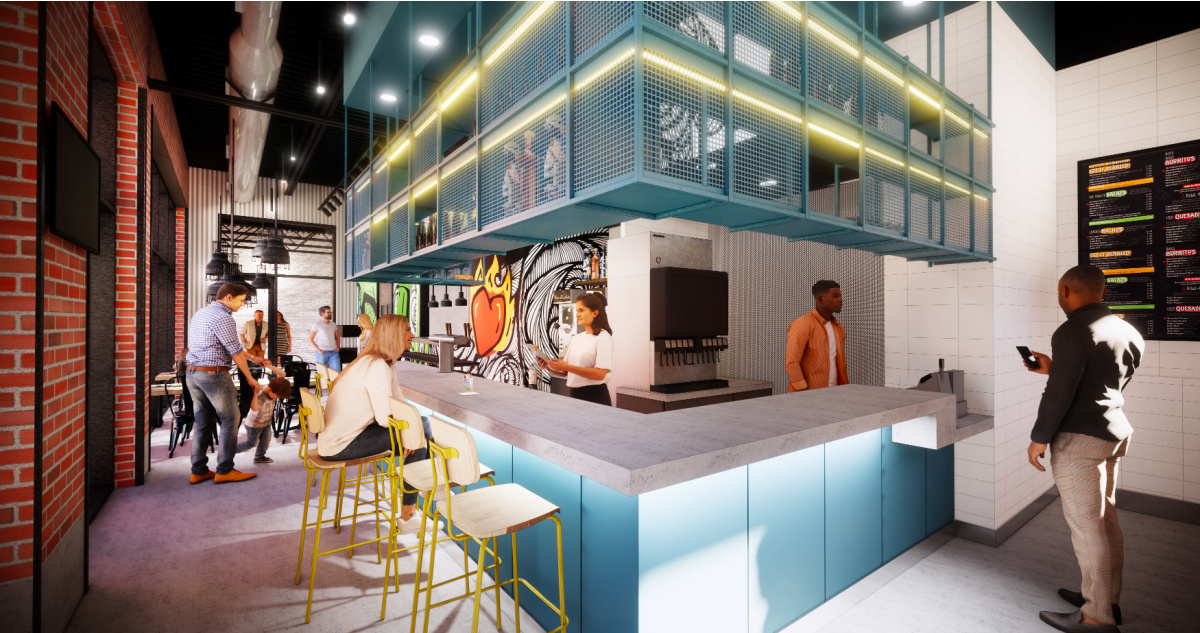 Plans for the new footprint began prior to the pandemic, as Fuzzy's Taco Shop noticed a continued shift of dining to off-premise. Then, when the pandemic hit, it reinforced the need for a model that would allow flexibility for restaurant partners and new franchisee.
"As real estate opportunities became available over the last year, we realized we didn't want to limit our franchisees to the traditional Fuzzy's model with larger square footage requirements," said Jessica Wescott, Chief Operating Officer and Chief Financial Officer of Fuzzy's Taco Shop.
A traditional Fuzzy's Taco Shop unit is between 3,000-4,000 square feet, while the Fuzzy's Taqueria will typically operate within 1,200-1,800 square-foot spaces.
Wescott continues, "At the same time, we understood from a consumer perspective this new footprint needed to be branded differently. It was important to keep the overall Fuzzy's vibe our guests have come to love and trust with our great food, cold drinks and Baja feel, but also make the Taqueria a little different to showcase the reduced menu and a more take-out driven focus."
Fuzzy's first opportunity to test this model came when Minneapolis-based commercial real estate broker Peter Fitzgerald and tenured restaurant operator Ed Pittsley approached the brand with the perfect 1,100 square-foot location for a Fuzzy's within North Loop in Minneapolis.
"Just as we were starting to get serious about looking for a location in the Twin Cities the pandemic hit, but we knew we wanted to bring Fuzzy's to Minneapolis," said Fitzgerald. "We collaborated with the Fuzzy's team to work on a concept that would fit really well in a post-pandemic environment, and that, of course, was the Taqueria."
The Fuzzy's Taqueria in the North Loop will open on the ground floor of the Loose-Wiles building at 701 Washington Avenue this April. The historic North Loop has become one of the city's most vibrant and walkable neighborhoods, with award-winning restaurants and boutiques, bustling taprooms, live music and Major League Baseball just steps away.
"We really have the best of both worlds with people living and working in the vicinity. We are optimistic the Fuzzy's brand will resonate with those in the area looking for affordable, approachable, fast casual dining," said Pittsley. "The future of dining is as much off-premise as it is in the restaurant, so this new footprint works perfectly to serve the needs for the neighborhood."
The goal of Fuzzy's Taqueria's simplified menu is to be operationally-friendly and easily executed in a strong off-premise market. The menu will feature Fuzzy's most popular items, such as their famous queso and made-in-house guacamole and fire-roasted salsa, as well as main staples including Baja tacos, breakfast tacos, burritos, nachos, quesadillas, salads, traditional sides, and drinks. Additionally, margaritas and beer will be available at all Taqueria locations, with the option to take them to-go in the markets where it is legal to do so.
"The most important factor with this new opportunity was maintaining the Fuzzy's experience while keeping true to ourselves and what has earned us our cult-like following over the years," said Mel Knight, President of Fuzzy's Taco Shop. "This new footprint will offer more flexibility and we are looking forward to expanding the Fuzzy's Taqueria brand," he continues. "We are already talking to interested partners and existing franchisees who are equally excited about this option."
Wingers Looking to Development Pipeline
After launching the first early generation franchise locations in 1998, Wingers took a step back to reimage, focus on improving its existing operations and get the brand ready to re-launch franchise opportunities. Over the past five years, Wingers has been updating its locations to its new "Restaurant & Alehouse" model, which has resulted in sales increases in existing restaurants from 25 to more than 100 percent in some cases. In addition, Wingers concentrated on enhancing its operations and support systems to be ready to handle added franchise growth. The casual dining brand is now ready to bring its highly addictive wings and sticky fingers to more markets throughout the Intermountain West and Midwest regions.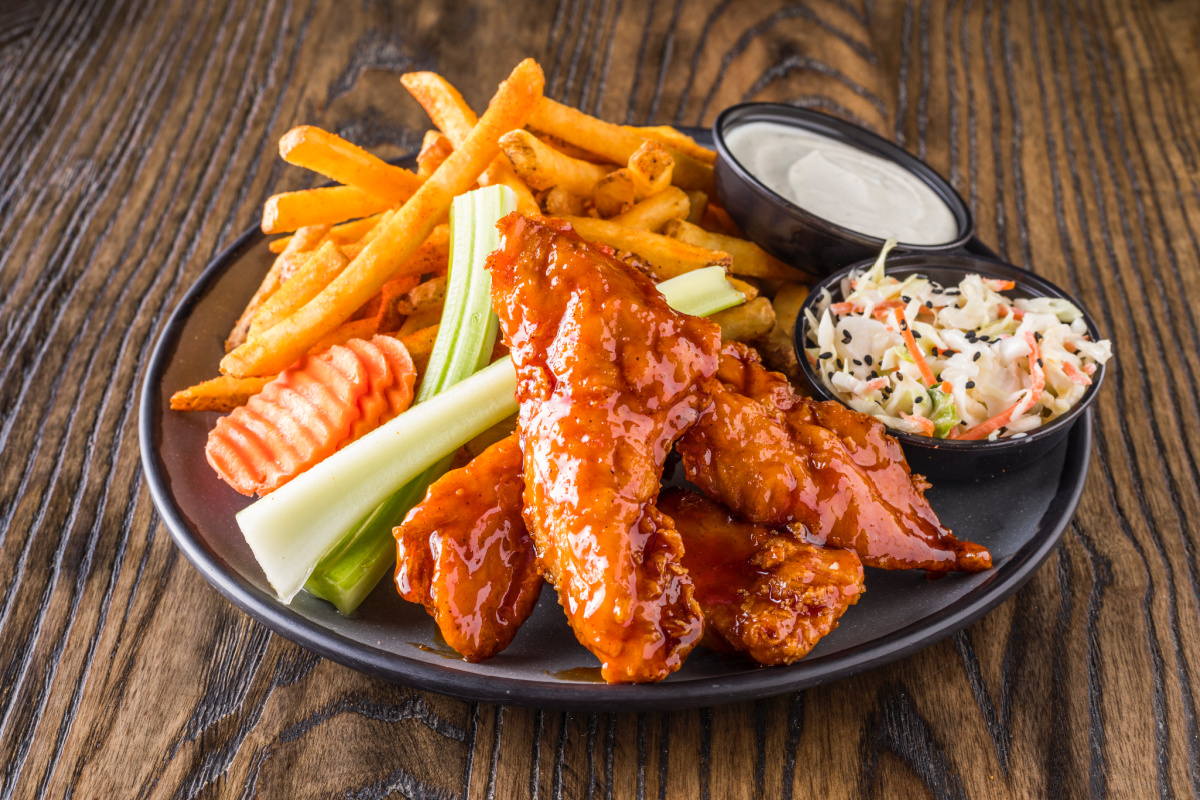 "Wingers has always had delicious, hand-crafted food, and that's allowed us to build a loyal following in the communities we serve," said Wingers Chief Operating Officer Brandon Howard. "But, operationally, we had to make some changes in order to grow. Since I came on board three years ago, we started investing very heavily into technology, online training programs and third-party delivery. Each of these factors have been significant in setting our brand up for additional success. Now that we've established new practices and shown we can thrive beyond a pandemic, I am fully confident that Wingers is ready to take this next big step."
In 2021, Wingers has already opened one store in Bountiful, Utah, and new locations in Colorado, Idaho and Wyoming are in the pipeline. The brand's franchise development goal for the future is to open in three new markets each year.
"Wingers has shown what it's made of over this past year, with most of our restaurants being in positive sales through much of COVID-19," saidWingers Founder and CEO Eric Slaymaker. "We've adjusted operations to improve our brand, and now we are in a great position to fuel franchise development. We can't wait to start welcoming passionate franchisees to the Wingers family."
Popeyes to Open Across India, Bangladesh, Nepal and Bhutan
The Popeyes® brand and Jubilant Foodworks Limited ("JFL") plan to develop and open hundreds of Popeyes®restaurants across India, Bangladesh, Nepal and Bhutan in the coming years.
"We're excited to introduce our iconic Louisiana-style chicken to a new population in the world that already celebrates and loves bold and delicious flavours," said David Shear, President RBI International, parent company of Popeyes®. "At Popeyes®, we believe that the best food takes time, we marinate our chicken for 12 hours in bold Louisiana seasonings, then hand batter and slowly cook it to make it the juiciest and crispiest chicken that I think our guests will ever have."
Shyam S. Bhartia, Chairman and Hari S. Bhartia, Co-Chairman, Jubilant Foodworks Limited said, "We are happy to announce the signing of a multi-country agreement to acquire the exclusive rights to operate and sub-license the iconic Popeyes® brand in India and neighbouring countries. Chicken is one of the largest and fastest growing categories in India and is expected to grow rapidly in years to come. Popeyes® will be an exciting addition to the JFL portfolio and is expected to become one of the key drivers of growth for us in the coming years."
WOWorks Adds New Concept
The WOWorks family of brands added another restaurant concept to its growing portfolio with The Simple Greek, a franchise of fast-casual Greek restaurants. WOWorks was formed in December 2020 when the parent company of Saladworks, the nation's leading fast-casual salad brand, acquired Frutta Bowls and Garbanzo Mediterranean Fresh. With addition of The Simple Greek, WOWorks will continue to drive explosive growth across all brands, which serve as healthy, nutritious and flavorful fuel so guests can pursue their passions and live their best lives.
The Simple Greek was founded in 2015 by entrepreneur and TV personality Marcus Lemonis. The brand aims to redefine the traditional Greek restaurant with an interactive concept that combines high-quality ingredients, open kitchens and Greek atmosphere in a fast-casual setting. The menu of the 24-unit concept is based upon a fresh, contemporary and healthy take on ancient Greek recipes.
"We are thrilled to welcome The Simple Greek to the WOWorks family during this exciting time of growth within our portfolio of restaurant brands," said Kelly Roddy, CEO of WOWorks. "Guests are looking for menu choices that do more than merely sate their appetite in the moment, but serve as fuel to help nourish their mind, body and soul. With a menu centered around the Mediterranean Diet, The Simple Greek fits perfectly into a healthy, active lifestyle."
Between all of its brands, WOWorks has more than 215 locations across the United States. Saladworks alone grew by more than 40 units in 2020, entering markets such as Canada, California, Tennessee, Rhode Island, Ohio, Florida and Indiana. Non-traditional presences like ghost kitchens, food trucks, grocery retail, hospitals and universities, have proven a huge avenue of growth for the brand, with even more planned in 2021, including a massive deal with Ghost Kitchen Brands. Frutta Bowls currently has 37 locations and Garbanzo has 25, with aggressive growth expected for both brands in the coming year, including co-branded restaurants.
SONIC Swag
SONIC® Drive-In is dropping a new merch collection, dubbed Local SONIC Swag, celebrating the meaningful connections made with guests at their local drive-ins across the country.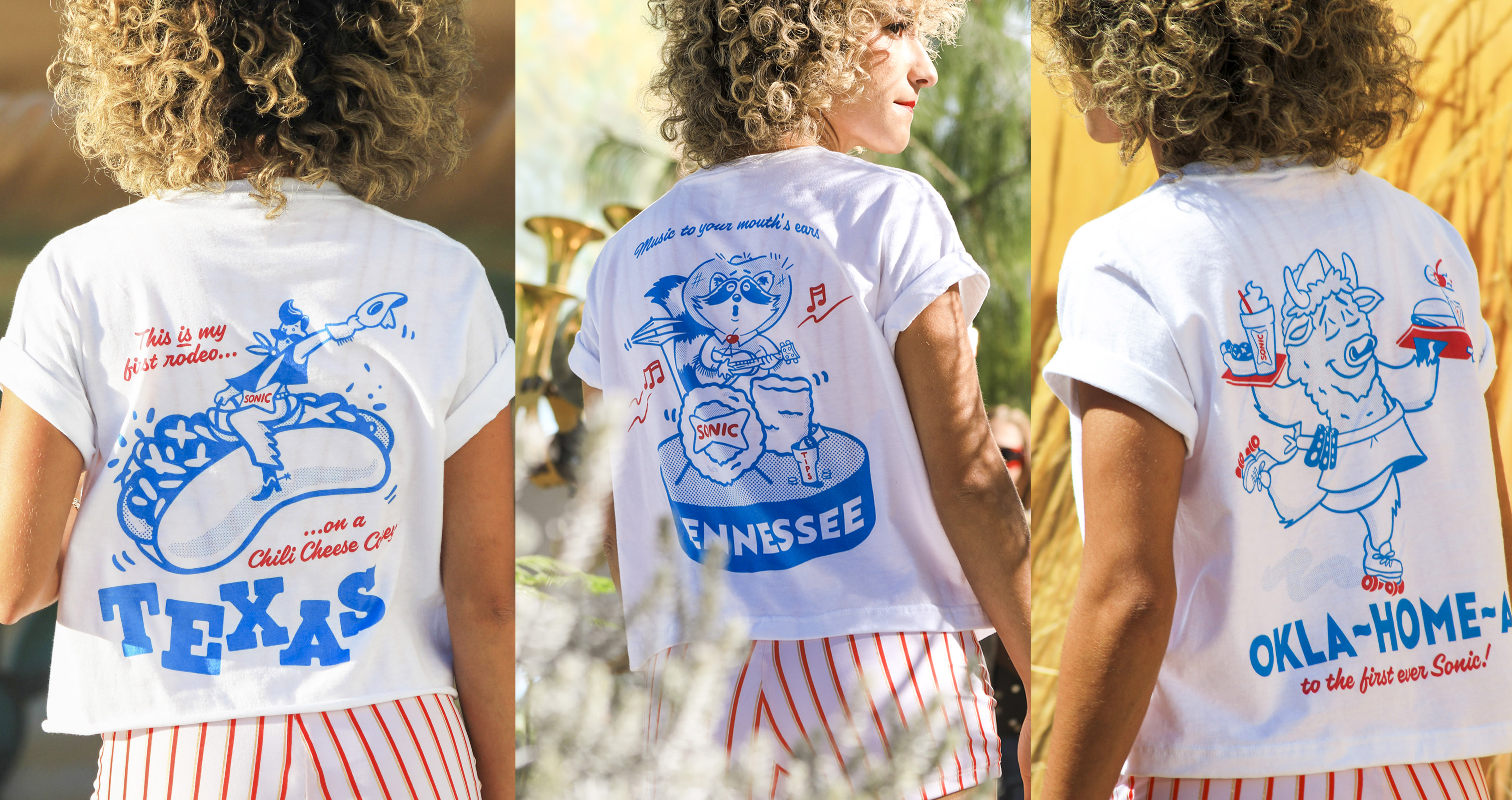 The collection is comprised of 46 individually designed T-shirts that reflect the uniqueness of all 46 states where SONIC operates. The exclusive, one-of-a-kind designs were created in collaboration with Detroit-based sign painter, Kelly Golden. The exclusive fashions are shown off with a look book film: in the minute-long spot, a roller-skater glides across the nation through scenes that playfully capture the vibe of SONIC communities across the country.
The collection is available for purchase for a limited time for $20 per T-shirt, exclusively on SONICSwagShop.com.*
"Throughout the country, our guests have special, personal connections with their local SONIC drive-ins, not only as the destination for their favorite food and drinks, but also as places where memories are made," said Lori Abou Habib, chief marketing officer for SONIC. "We've seen incredible moments in which our guests have experienced life milestones both big and small, from weekend hangouts and driver's license celebrations, to first dates and proposals, to weekly family nights. With these custom T-shirts, all SONIC guests can rep their local pride and encapsulate 'THIS IS HOW WE SONIC' in true style."
Made in the USA with 100 percent cotton, all Local SONIC Swag T-shirts are manufactured, printed, packaged and shipped in America.
Every purchase makes a difference, with $1 from each T-shirt sold going to the SONIC Foundation to help end childhood hunger. Through a partnership with No Kid Hungry, up to 10 meals will be provided for kids in need with each T-shirt sold.**
Nathan's Expanding Again
Nathan's Famous, Inc., is expanding their products to Mexico City, Brazil, Canada, Indonesia, Malaysia and Singapore. The brand will also introduce its new virtual kitchen concept, Wings of New York, in all locations, with the exception of Brazil. Nathan's Famous and Wings of New York will be available in a multitude of ways, including brick and mortar locations, ghost kitchens or retail, depending on the market.
"This is an exciting time for Nathan's Famous and Wings of New York," said James Walker, SVP, Restaurants. "We are embarking on a new chapter in our company as we continue to grow the brand's presence all across the globe. In some areas, new locations will build upon a current customer base, while other locations will be the first time consumers can experience the true flavor of New York and we look forward to the opportunity to reach these new customers."
Nathan's and Wings of New York expansion includes the following countries:
Mexico – Through its partnership with VIRKO, Nathan's Famous will open two locations in Mexico City by the end of March. The brand has plans for a total of four locations, including Wings of New York.
Canada – Nathan's Famous continues its partnership with Ghost Kitchen Brands to bring six locations in Toronto and Alberta by this Spring, with a total of 10 locations across both brands.
Indonesia, Malaysia and Singapore – Through a partnership with Intelligent Kitchens, Nathan's Famous will bring both its flagship brand and Wings of New York to the three countries, with plans to open more than three locations starting in February.
Brazil – Nathan's Famous Brazil will begin to offer Nathan's Famous products through retail and foodservice in late April via three to five kiosks, with the possibility of Ghost Kitchens across San Paulo in 2021.
This continued expansion through brick-and-mortar stores, ghost kitchens and retail makes Nathan's Famous available in 16 countries around the world.
Brock Wins Grant
Brock Enterprises, a longtime franchisee and distributor of Dippin' Dots based in Chico, California, has been awarded a $10,000 grant from the Aaron Rodgers Small Business COVID-19 Fund, led by the NFL Quarterback and the North Valley Community Foundation. The grant was given to 80 small businesses in Rodgers' hometown of Chico, California and its surrounding community of Butte County, and will help cover rent for, on average, three months or longer and/or other operation costs for the local small business owners.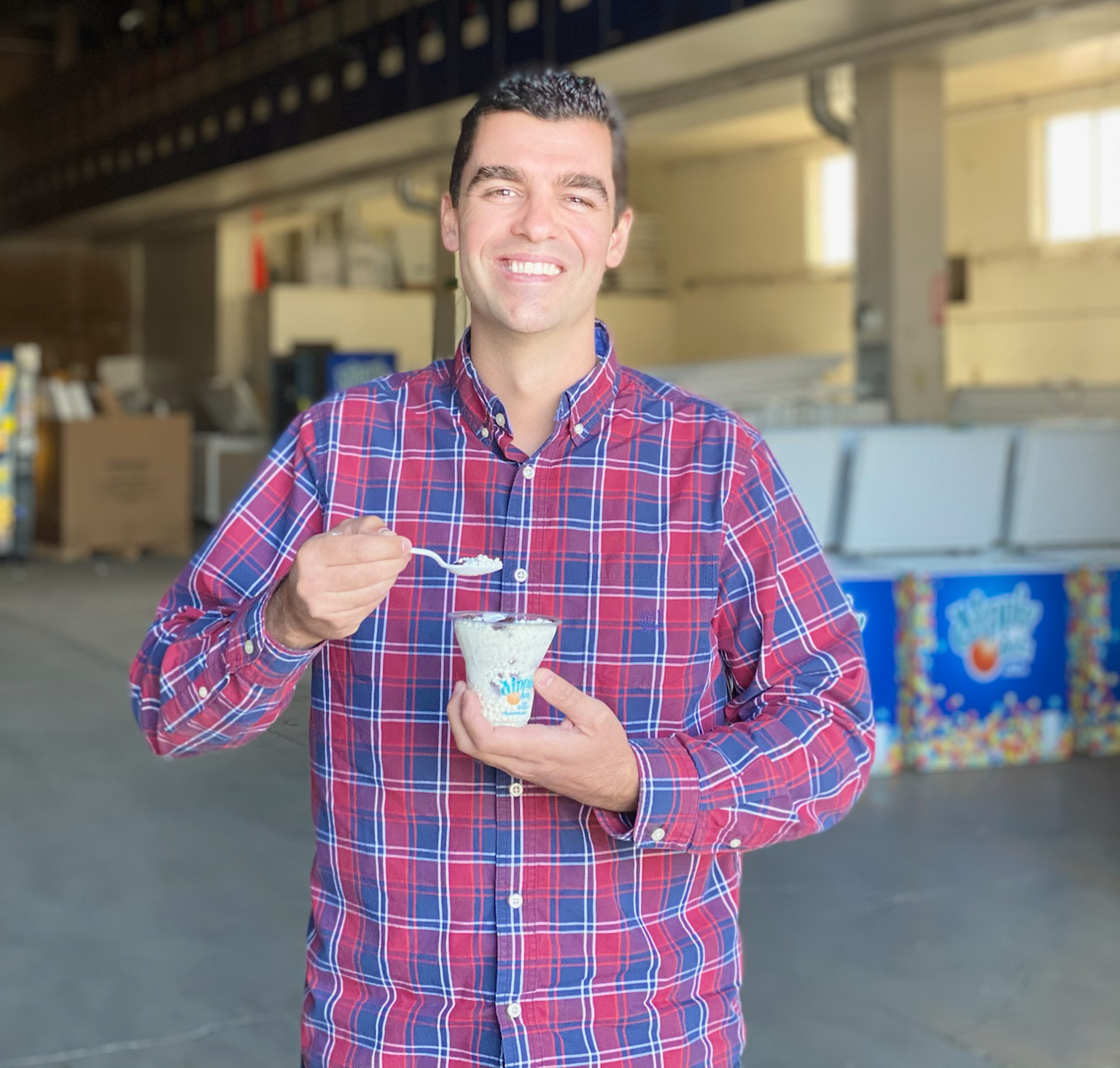 "On behalf of my entire family, I'd like to personally thank Aaron and the North Valley Community Foundation for everything they're doing for us, other small business owners, and the entire Northern California area," said Kyle Brock of Brock Enterprises. "Aaron walks the walk, and he's putting his money where his mouth is. He really cares for the small businesses in our community and that speaks to his loyalty and overall character."
Brock Enterprises is a family-owned and operated business that started 20 years ago by Kyle's father and brother. As Dippin' Dots franchisees, they distribute Dippin' Dots ice cream via retail locations, corporate events in the Bay area, and at fairs and music festivals throughout all of Northern California. The love and demand for Dippin' Dots has made for a reliable business model that was profitable every single year up until the COVID-19 pandemic. This grant will help Brock Enterprises with current operational costs as the restrictions brought on by COVID-19 linger on.
"Our hearts go out to all of the small businesses that are struggling and we will continue to pray for everyone in our community that's been affected, Kyle said. "This grant impacts so much more than people realize and it's hard to grasp the implications if you're not a small business owner. This doesn't just affect our family; it affects our staff, our customers, the community and everything in between. This is such a blessing we are so grateful for."