Liquid Insights: Latest Trends in Mixology and Wine
5 Min Read By Brian Masilionis
After exploring wine and home bartending during the pandemic, consumers are now more educated than ever before when it comes to ordering drinks at a restaurant. Because of this, it's critical for operators to capitalize on "what's next" to complement existing programs. It's a tough balancing act and one critical to our Southern Glazer's teams across the U.S. working to help our restaurant partners. That's why we conducted the Liquid Insights Tour to explore the latest trends in mixology and wine. For the tour, we traveled to Houston, Kansas City, Las Vegas, New York, Los Angeles, and Chicago, visiting a wide collection of over 80 bars and restaurants, from brand new and iconic to others that have stood the test of time.
So, whether you're looking to open a new restaurant and bar or are responsible for ensuring your existing bar offerings stay up to date and relevant for your guests, let's look at what trend-forward locations were doing in 2022 that can highlight opportunities heading into 2023.
New and Unique Flavors
First, there's the opportunity to create new and unique flavors in cocktails by simply combining complementary, albeit surprising or uncommon, combinations of spirits. During the tour, aged rums were often used not just on their own, but also combined with bourbon, aged tequilas and even scotch. The depth of flavor of aged rums perfectly pairs with similar aged spirits to either accentuate or soften the flavors of the partner spirit. Another new combination we saw was combining mezcal with gin. While at first this may seem like an odd coupling, it worked because the gin both accentuates the herbaceous flavor of a good mezcal while also toning down some of if its smoky characteristics. And, you don't have to run a cocktail bar or fine dining location to play with these combinations. We found a Jamaican rum and scotch combo at a pizza restaurant in Houston and a mezcal and gin combo at a pool hall in Chicago.
Take Inspiration from the Past
Sometimes when looking toward the future, it makes sense to look to the past for inspiration. This may be why we saw such a broad use of amaro, herbal liqueurs, sherry and vermouths used in a wide range of cocktails. Whether it's to provide a subtle bitterness and to cut the sweetness of fruity, sugary drinks or simply add a nuanced herbal or nutty flavor to a classic, the range of use of these ingredients is nearly endless. Plus, they've been available in some cases for a very long time – with Averna created in 1868 or Chartreuse even earlier in 1737 by Carthusian Monks. This same approach of delivering new twists by looking to the past was seen in a wider range of old-world wines on list to complement new world offerings.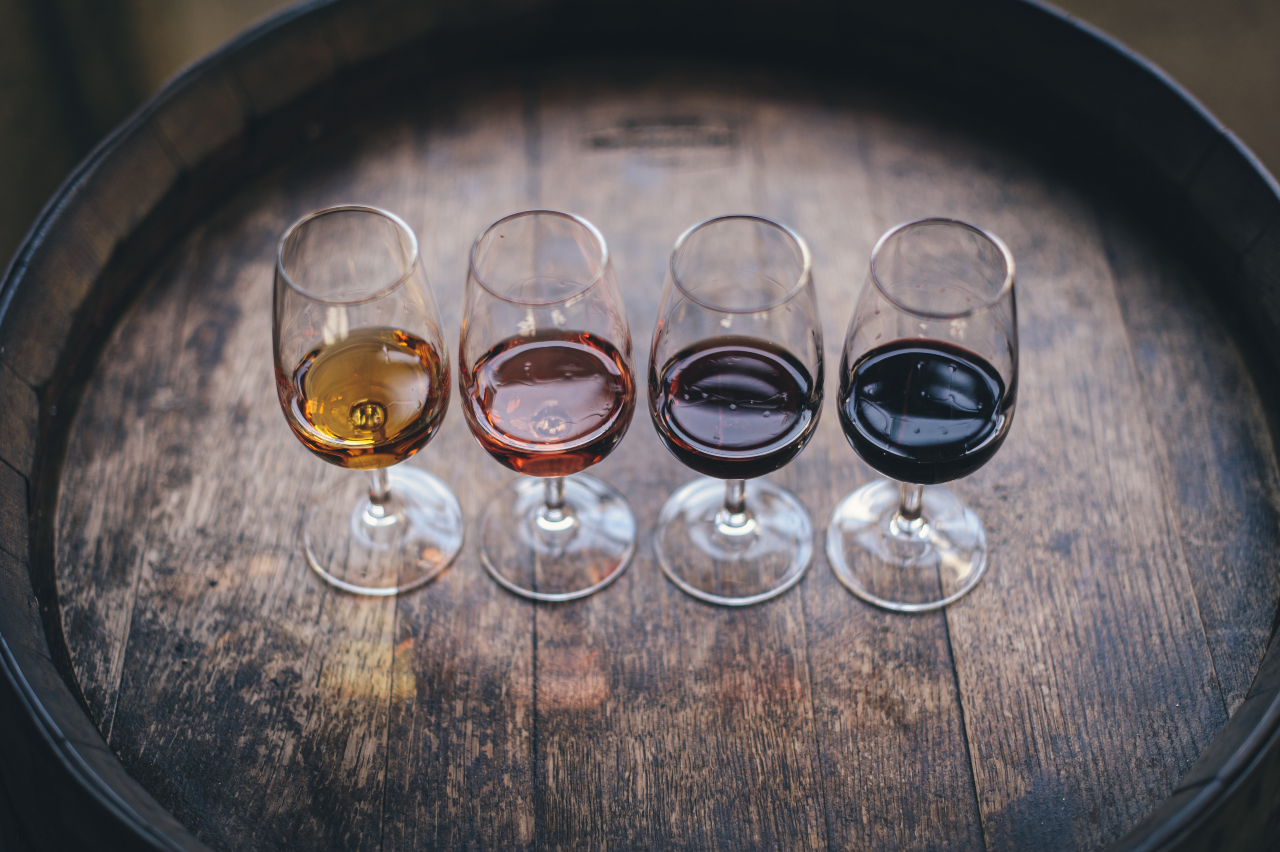 According to Wine Folly, there are 20 distinct growing regions and at least 350 Italian wine varietals to explore. With France, since it's the homeland of most of the varietals popularly produced in the U.S., it offers the opportunity to taste how a Chardonnay, Sauvignon Blanc, Pinot Noir, Cabernet and even Malbec tastes when grown and produced from a part of the world making these wines for many generations. Your guests might be surprised and delighted to be able to enjoy three different pinot noirs or chardonnays on your list from Oregon, California, and France. There are also styles of wines, including orange and reds, produced in France or Italy made to be served chilled which is another trend we saw on the tour and expect to see more of in 2023.
Pay Attention to Ice
Speaking of chilled, let's not forget the importance of ice in your restaurant or bar. The best locations, and not just cocktail bars, typically offered at least two, and more often three, types of ice organized in their ice well: standard cubes, large cubes and/or spheres and nugget ice. Each ice type serves a purpose to either dilute the cocktail very slowly, very quickly or somewhere in between while also adding to the visual impact of the drink.
Equipment solutions and ice providers continue to expand around the country. Some equipment can be a significant investment but truly shows that you're not overlooking the details. Other less expensive tools can be found to create clear block ice or spheres at a much lower investment, but just require oversight to prepare and freeze in house.
It's All in the Details
As restaurants continue to get back to more normal volumes, we saw many operations with new employees, often younger and less experienced. For this reason, and the goal to have more time to provide great service, we saw a much broader use of partial or full batching of core cocktails on the menu pre-portioned in aesthetically pleasing bottles. Some of these bottles were even labeled with drink names on one side and the recipe on the other to keep things organized. While this ensures a much faster cocktail and consistent flavors from one drink to the next, it places more reliance on the expertise to make drinks in bulk in pre-shift even more critical.
Making a drink from scratch can be made incorrectly from time to time with portions being mis-measured. However, if you batch cocktails wrong, they're all wrong, so it's critical that attention to detail not only be made when making the drinks this way, but that someone is also checking them to ensure mistakes aren't made. Also, partially batched ingredients that don't include alcohol make for perfect ways to deliver incredible and elevated non-alcoholic cocktails priced as much as $10 to $15 in locations and served in premium glassware – another tour trend.
Time to Sparkle
On our travels across the U.S., bubbles of all styles were popping up on menus. Locations in some cases were devoting as much as a quarter or a third of lists to by the glass to sparkling wines. One location in Chicago spent time selecting six different sparklers that were perfect pairs for each of their six appetizers to make it easy for servers and bartenders to suggestively sell from. Sparkling reds also showed up at locations on our tour, whether it be a sparkling Gamay or sparkling Barbera, which still offer slight tannin to pair with food, but also refreshing floral and berry flavors.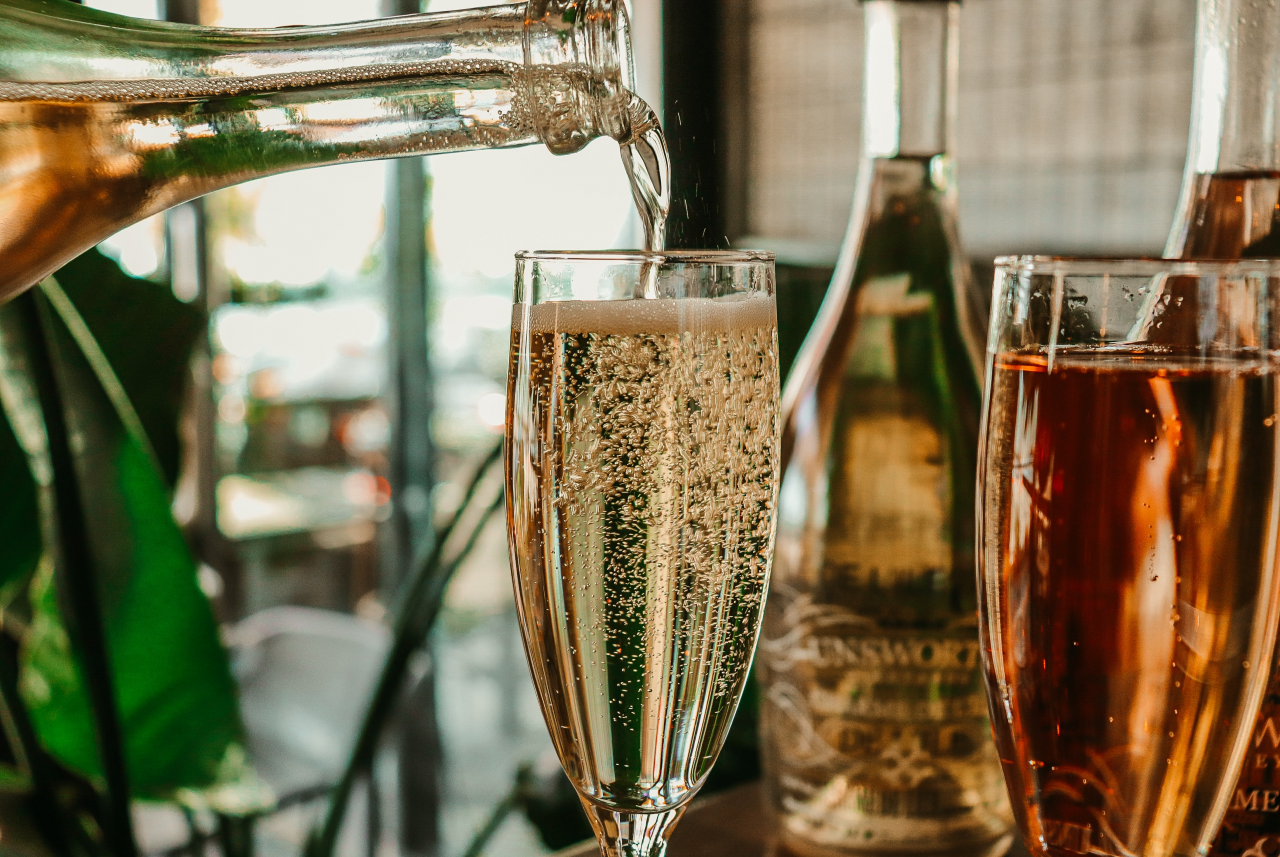 To maximize velocity and reduce waste, operators were cross-utilizing sparklers in cocktails or having an entire bubbly cocktail section on menus. It's unclear what is driving this intensifying desire for sparkling wine, but just like the explosion of hard seltzers at retail, it appears guests simply love the effervescent, refreshing quality of a wide range of beverages and are looking to sparkling wine vs. a tonic cocktail, highball or fountain soda.
Get Creative with QR Codes
Finally, many locations learned new and more-innovative ways to use QR codes beyond simply digitizing their normal menu that they were forced to implement during the early times of COVID-19. Some of the more interesting and functional uses of QR codes were to point guests to allocated spirit lists and by the bottle or reserve wine lists, which can change on a dime. Using a QR code eliminates the need for re-printing menus when these changes happen. The most fun and unique use was on a thank you card from a new restaurant in Chicago's Fulton Market district that used a code on a thank you note with the check presenter, pointing guests to the restaurant's curated Spotify playlist that you can't search for an find any other way – the only way you can get it is to visit.
Despite the historic disruption and hardship experienced by our industry, I was inspired and humbled by the resilience, creativity, and passion for our business by the great many people we met and experiences we enjoyed. In many cases, we saw younger, passionate employees – often more diverse in ethnicity and gender than in the past. It is their unique perspective, combined with the continued coaching of their experienced peers that continues to drive our industry to new heights moving forward.