Is the Breakfast Forecast Partly Sunny or Partly Cloudy? 
2 Min Read By Jana Zschieschang
She's right, but it's worth digging a little deeper. As a global data analytics partner to private and public restaurant brands, we gather insights from many sources, including monthly QSR sales, traffic, average check and basket size. Our observations suggest that while the breakfast daypart is a sunny spot in an otherwise stormy market, a few clouds may loom.
When looking at the impact the breakfast daypart had on trends for August 2022, we found that:
For most of 2022, breakfast maintained relatively positive traffic performance YOY. However, in June, the category started a downward trend, similar to declines in lunch and dinner that started as far back as Q3 2021.
Year over year, breakfast traffic is trending positive, though slightly down (-0.6 percent) from August 2021, compared to declines in traffic at lunch (-5.5 percent) and dinner (-3.9 percent).
Net sales were sunny – the daypart was up 9.4 percent YOY and has been trending positively since June 2022.
The average QSR price is at its highest since 2020 (+16.3 percent), but basket size is down -5.3 percent. As we shared in our latest consumer survey findings, the desire to eat out persists — half of the respondents reported they had visited a quick-service restaurant at least once in the past month — but so does price sensitivity. Among those diners, special deals lured in more than one in three.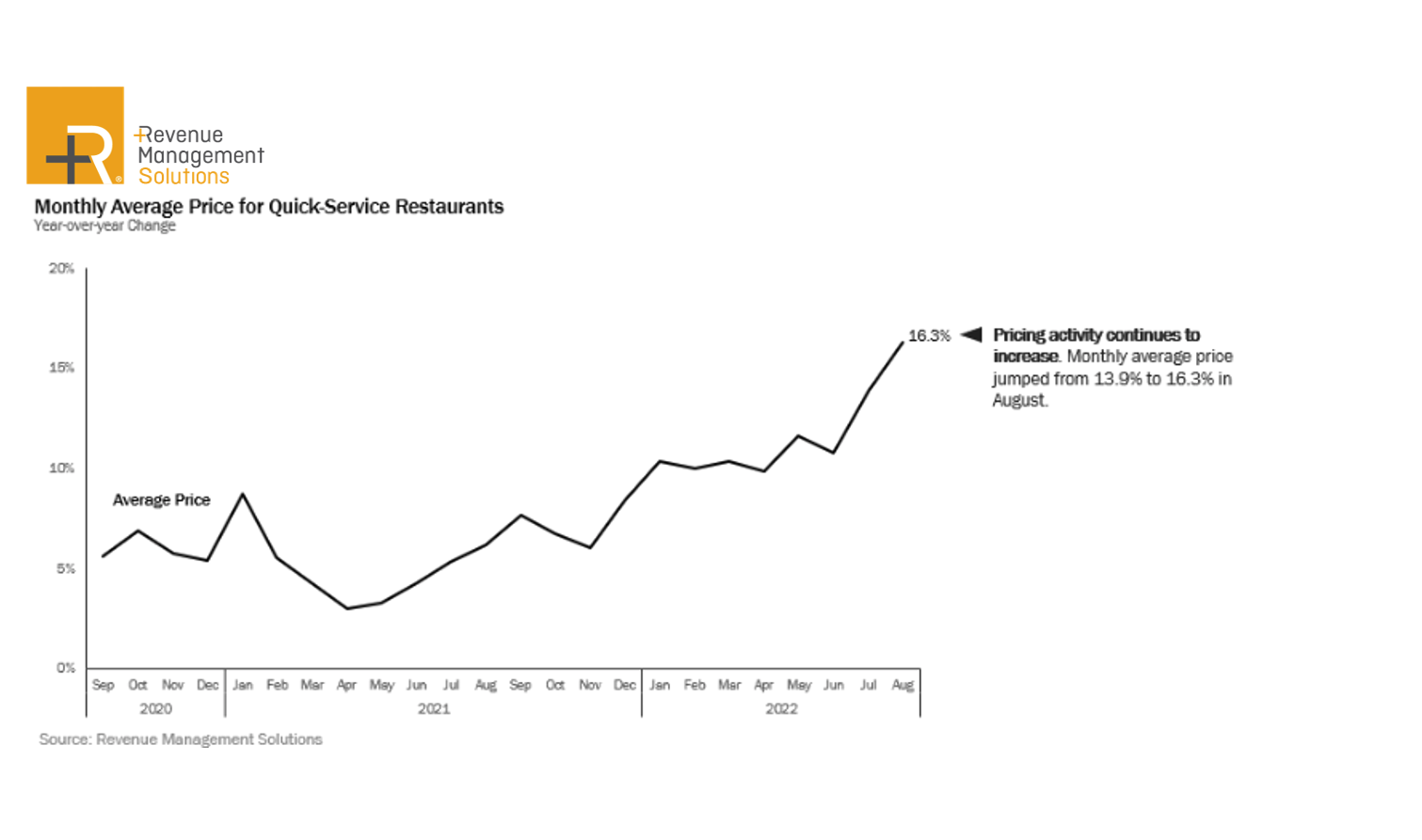 This begs the question: Are our eggs sunny side up or scrambled?
As with an actual breakfast menu, that might depend on who's ordering. Our recent survey comparing consumer dining habits across generations found millennials eager to spend at restaurants. The younger generation is increasing visits using every channel (drive-thru, delivery and dine-in), and when asked if they plan to spend less or more on dining compared to last year, 39 percent said more. Gen Zers were close behind.
Families have a sunny outlook, too. One in three reported more visits to national chains in the past month, and 32 percent plan to spend more time in the drive-thru lane.
Scrambled might be the order if a restaurant appeals to a more mature crowd. Boomers are feeling inflationary pressures most acutely, with nearly one in two reporting they see "less value" from restaurants, primarily due to price. They plan to spend less on restaurants this year, particularly at the drive-thru and national chains.
Whatever today's forecast, we will continue to look for the sun and warn of upcoming storms, informed by data and experience.