Inside a Chef-Designer Collab
3 Min Read
A restaurant's design is a guest's first impression, setting the stage for the experience to come. When creating an elevated dining space, it's critical for there to be a meeting of the minds between the chef and designer that culminates in a setting that is reflective of the chef's vision and taste.
Hospitality designer Beatrice Girelli, co-founder and design director of Indidesign, recently conceptualized The Desmond, headed by Executive Chef Jason Neroni, at the all-new Kimpton Alma in San Diego. Throughout the design process, Girelli worked alongside Neroni, listening to his concerns to ensure a restaurant that operates to his and the Alma's standards.
The partnership resulted in a 116-seat signature restaurant directly inspired by the chef's menu. Conceived as a destination, The Desmond is tucked away in a slightly hidden location and an elevator ride is required. Alma is a timeless destination restaurant, designed with a mix of historical and contemporary elements. The design weaves deep blue and greens as well as brighter tones to open up the space for an approachable setting.
Modern Restaurant Management (MRM) magazine talked with Girelli about this project and restaurant design trends.
Why is design so crucial for creating the right look and atmosphere to complement a menu?
We believe in the importance of offering a holistic experience where menu, service, and environment complement each other seamlessly to deliver a special experience and create excitement and loyalty towards the venue.
What are the challenges of the chef – designer partnership?
We don't see the chef-designer partnership as a challenge, we see it as an opportunity and a privilege. Design is a creative response to a list of conditions, desires, and aspirations; our role is to conceptualize and develop a design that can offer seamless solutions to technical and operational challenges and allow the restaurant to function well while showcasing a unique design personality. It is especially inspiring to work with a chef that has a clear point of view and creates a unique space that allows him/her to deliver a unique experience that we crafted together leveraging on each other's strengths and expertise.
How do you approach a project and what's the process?
We always start by observing and experiencing the physical space first to form a personal point of view. Conversation with the chef comes immediately after. We need to understand the food, the style, the vision, and the technical requirements. We then work to capture the chef's aspirations and vision and present surprising and innovative ideas that we can develop and refine based on a collaborative exchange.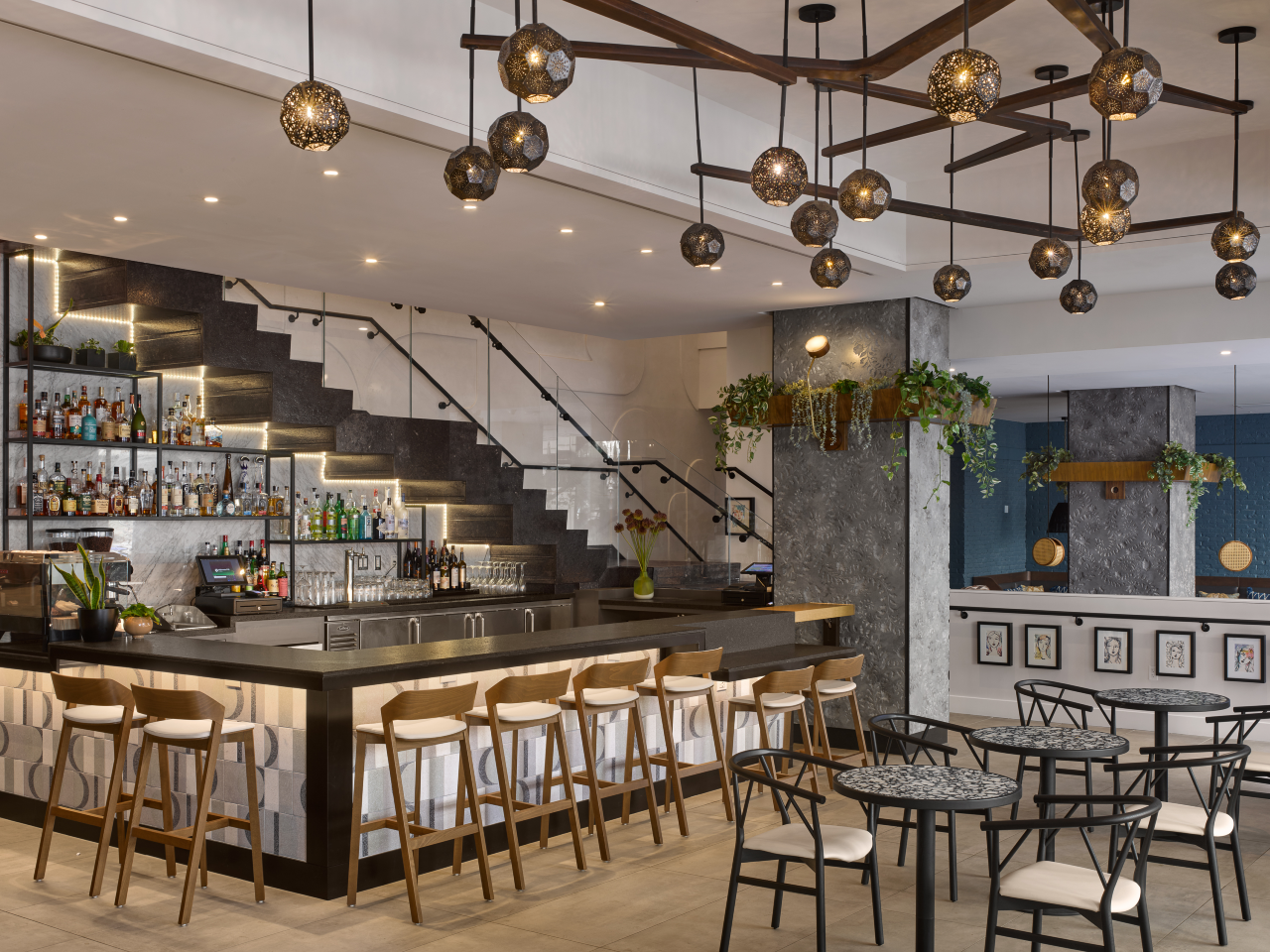 How do you incorporate efficiency into restaurant design?
Restaurants are businesses. We invest as much focus in finding creative solutions to operational concerns as much as we invest in creative tasks. The seamless blend of "form and function" translates into an efficient space that functions well, is aesthetically compelling, and meets the financial objectives of the enterprise.
What are key elements of a good restaurant design?
The seamless blend of "form and function" and the ability to deliver an experience that supports the menu gracefully and captures the right atmosphere.
What are some trends you are seeing and what are trends or bad designs that need to go?
We think that people are looking more and more for "honesty" in the quality of the food and this is being reflected in the design as well. Fortunately, we seem to have moved past the tendency to overdesign and "try too hard to impress."
Design that prevails over the food is never a good idea.
How do you create a sense of timelessness in restaurant design?
A successful restaurant design has the ability to keep surprising the reoccurring customer and make the guest feel special and welcome over and over.