How to Schedule Social Media Ads to Run When People Are Hungry
3 Min Read By Russell Masters
Facebook and Instagram are powerful advertising tools for any restaurant wanting to reach people in their community or tourists traveling through their area, whether to increase indoor dining numbers or, in today's climate, driving more pickup and curbside orders. With many options available to restaurateurs to advertise the social posts one option which is often overlooked or is simply unknown is what we call dayparting, the ability to schedule a post or ad to run on set days and within set hours to enable targeting when people are likely to be hungry.
Imagine that when people start getting hungry or thinking about what to have for breakfast, lunch, or dinner, having a social post or ad for your restaurant or cafe automatically running to people who are also nearby.
By running an ad or social post on Facebook and Instagram timed to reach people on specific days and restricting your geographic targeting to those who are within say a mile or two of your restaurant, immediately before your lunch and or dinner service is a very cost-effective strategy to get more diners either in the restaurant or even ordering online for your pickup or curbside service.
As an example, let's say we run breakfast Saturday and Sunday, a fantastic lunch menu every day from 12 to 2 p.m., and dinner from 5 through 10 p.m. We could create a lunch scheduled campaign to start showing to people within a mile of our restaurant from 11 a.m. through to 1 p.m. with a targeted message about our lunch menu, and if we have a lunchtime promo going as well then this is the perfect opportunity to add that to the ad campaign. Now people who are within a mile of your location, as they start getting hungry or thinking about where to have lunch, will potentially see your ad pop up on their Facebook or Instagram feed. This is also super easy for them to share with a friend, right from the ad. We would repeat this for each day and time of day, so on Saturdays and Sundays, a campaign running between say 6 and 8 a.m. for breakfast and another one daily between 5 and 8 p.m. for dinner.
Note: you want to think about the hours that these ads run because you don't want people getting excited only to find your ad ran too early and you're not open and conversely, you don't want to run too late into service and disappoint people by being ready to close.
To set up this "dayparting" in your Facebook business manager there are a couple of key things you need to do in order to have the options available.
You must set a lifetime budget and timeframe for which the budget will run as dayparting is only available for lifetime budgets. Once a lifetime budget has been selected you will have the "Ad Scheduling" option available.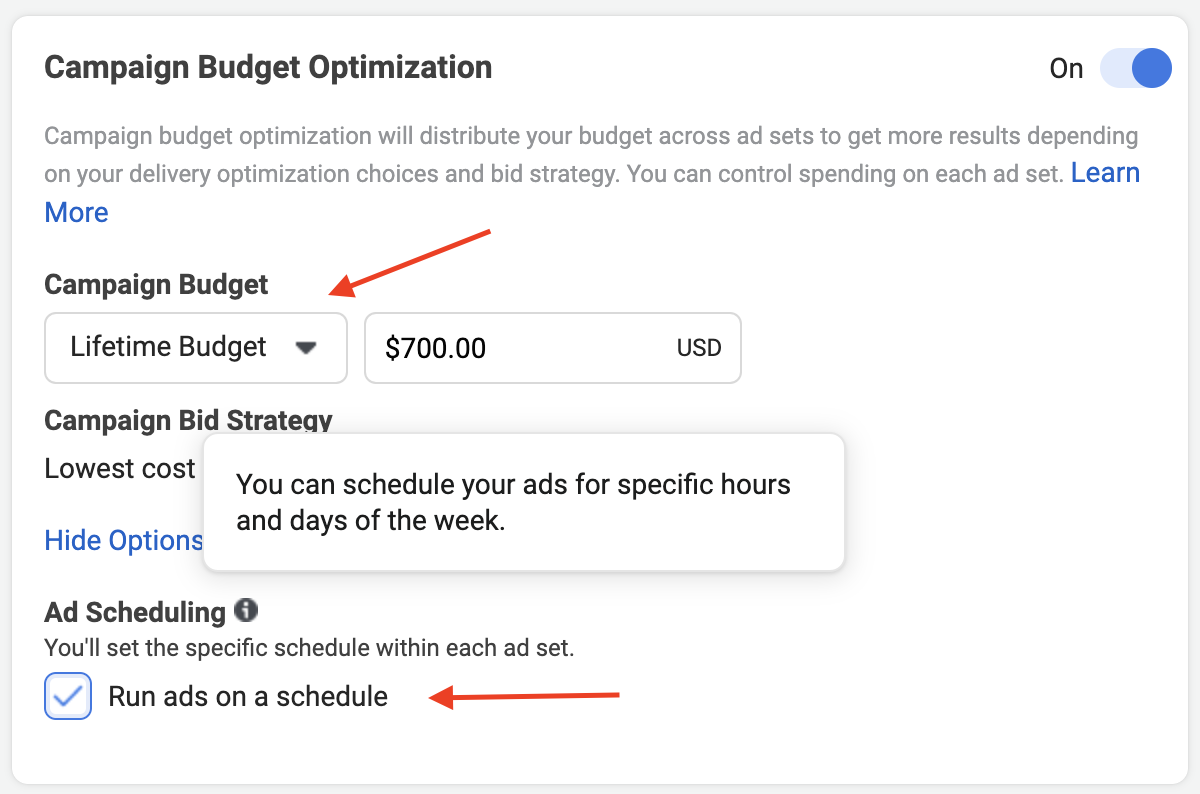 In the ad set, under the budget and schedule options is a section for "Ad Scheduling" which is a Monday to Sunday grid with 1-hour time blocks for each day, and in this grid, you simply click and drag your mouse over each time block you want your ad or social post to run. If you look at the screenshot below you'll see a schedule of breakfast on Saturday and Sundays, and lunch and dinner, every day.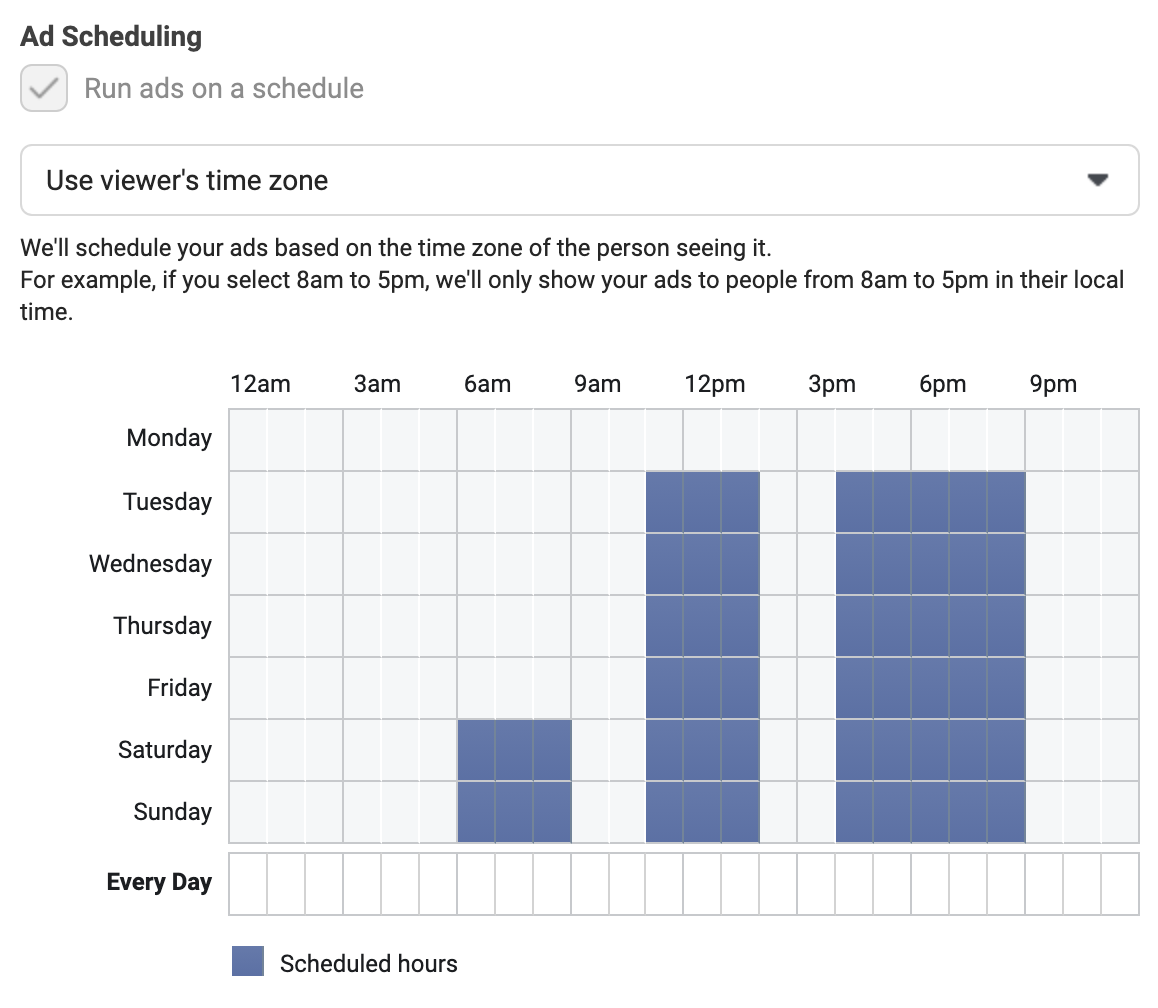 Want to promote a social post instead of creating an ad? In ads manager, this is made very easy for you and is done when you get to the "New Ad" section of the campaign creation. The first thing required to change is the Ad Setup from "Create Ad" to "Use Existing Post".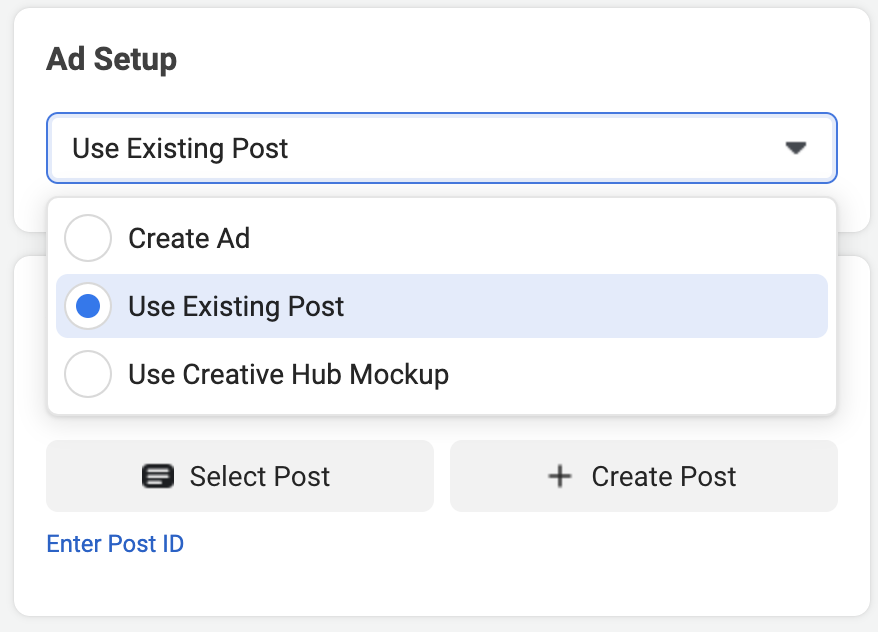 Once you have selected Use Existing Post it is simply a matter of searching for the post you want to use and once selected your ad will be automatically created using that post. Hit publish and your new campaign to target people when they are hungry will be live.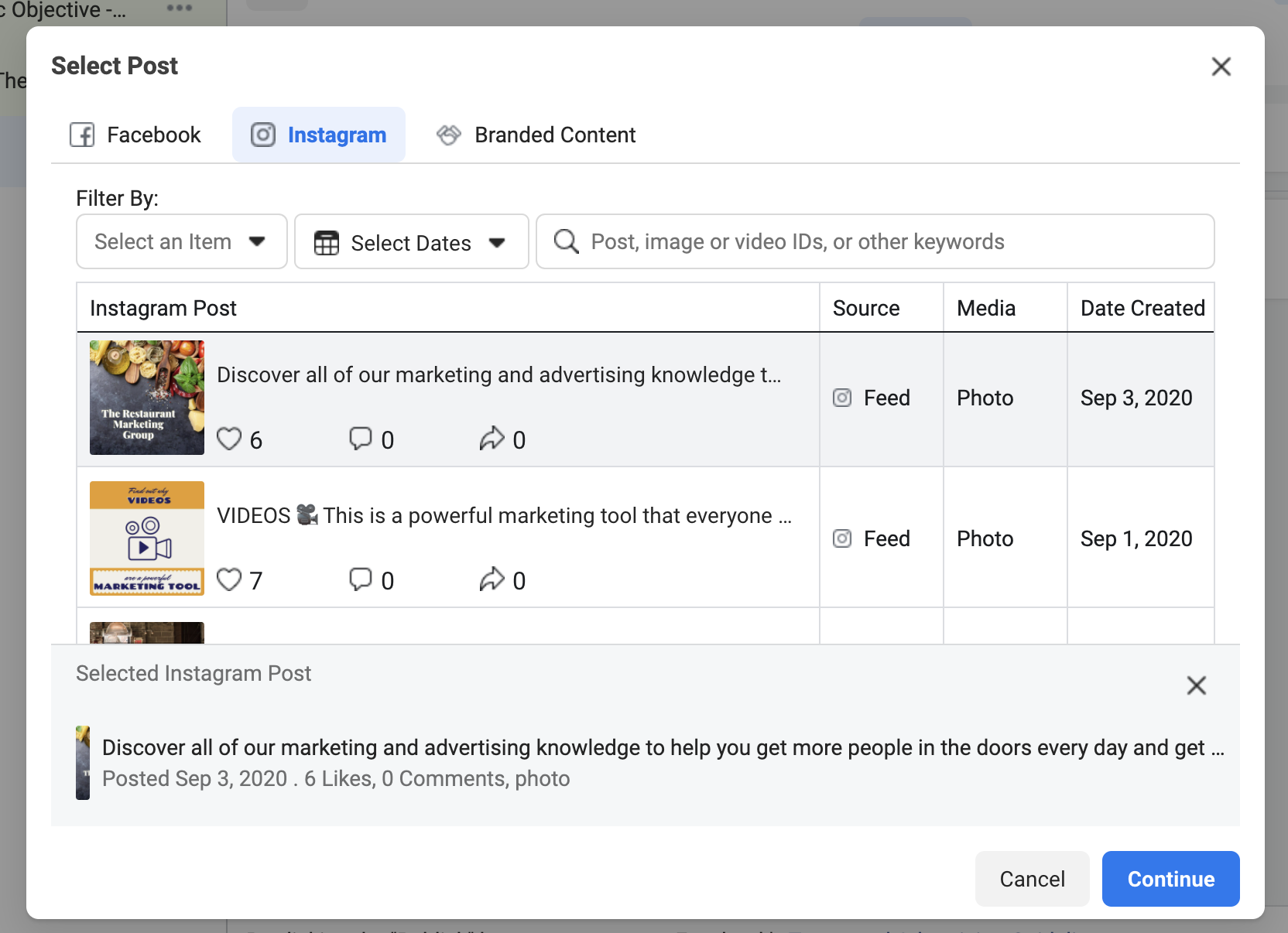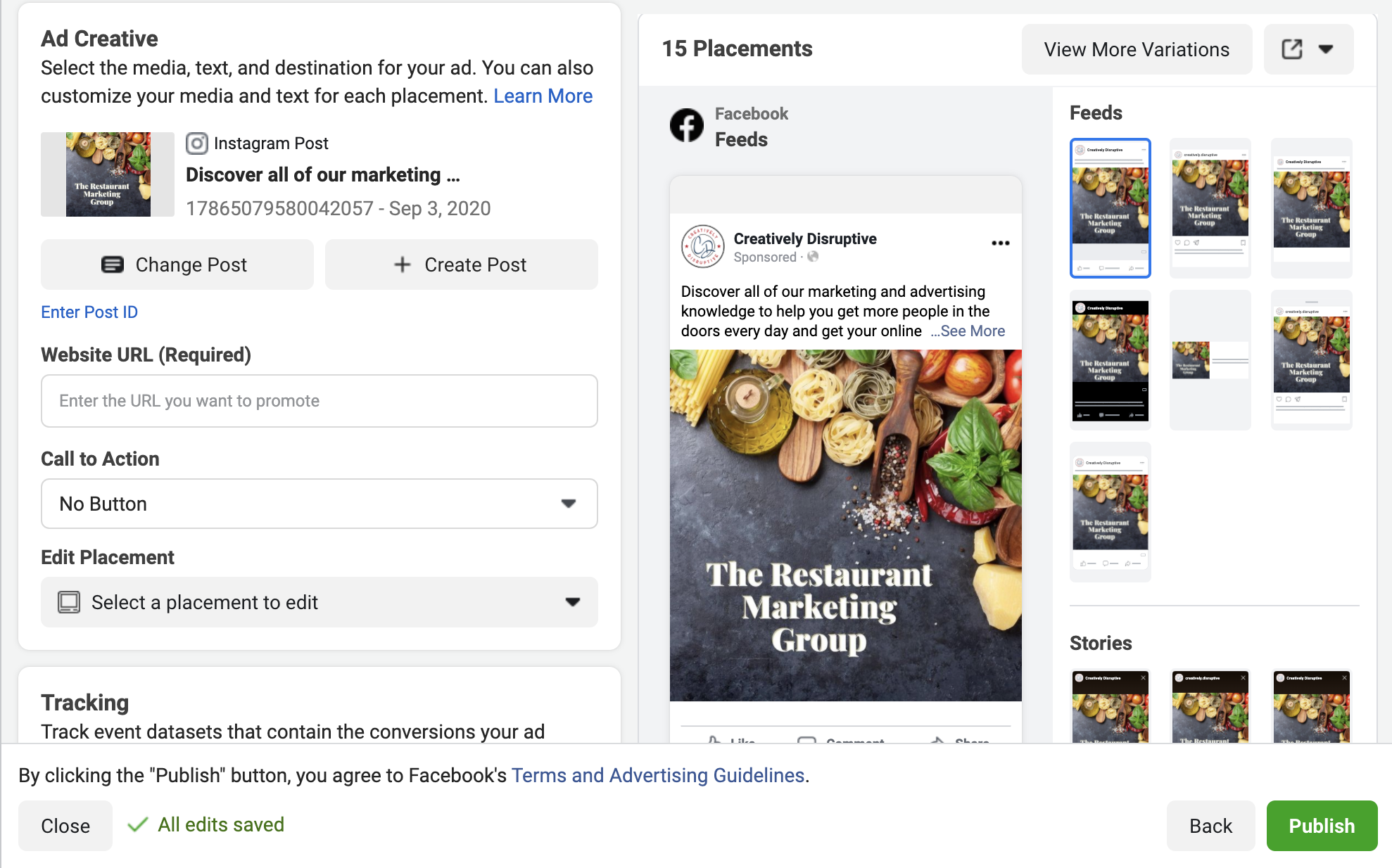 This dayparting strategy is also very effective for recurring weekly promotions like Taco Tuesdays or Margarita Mondays for example where you could run ads on the day just the above example, but also consider running an ad the day before to get people thinking about your Taco Tuesday on Monday or Margarita Monday over the weekend.
Now you have the ability to target people when they are hungry and when you have these scheduled, dayparted, ad campaigns running alongside your regular, and ongoing, brand campaigns you will be well on your way to beating out your competition and driving bookings, pickup, and curbside order to your restaurant.