Gluten-Free: What Restaurants Need to Know
4 Min Read
Modern Restaurant Management ((MRM) asked Lindsey Yeakle, Gluten-Free Food Service (GFFS) Program Manager, Food Safety at Gluten Intolerance Group (GIG), what restaurants need to know about gluten-free options. Yeakle has a culinary history working at four-star and four-diamond rated restaurants. A celiac disease diagnosis encouraged her to attend culinary school at Indiana University of Pennsylvania Academy of Culinary Arts. In June 2016, Yeakle decided to use her background and education to help the gluten-free community by working with GIG.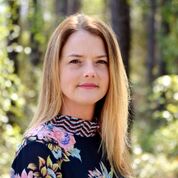 As restaurants start to recover, what should they consider about gluten-free options as many might have made or are making menu changes?
As restaurants recover and are making menu changes, it is a great time to add or expand gluten-free options. The best place to start is to first determine what is on the menu that is gluten-free. If there are popular gluten-free items enjoyed by patrons, then those should be highlighted by a gluten-free symbol. A simple no-wheat symbol or a "GF" are great ways to emphasize gluten-free menu items.
A general rule of thumb for restaurants is 20% of all entrees should be gluten-free. If there are only 10 entrees, then you only need to offer two gluten-free options. If you have a larger menu, and you have 20 items, it might benefit you to have at least four gluten-free dishes to offer. If you offer appetizers and desserts, make sure that at least one appetizer and one dessert is gluten-free.
What can restaurants do to make guests with food restrictions feel comfortable dining with them?
The most important thing a restaurant can do to make guests with food restrictions feel comfortable and safe is to make sure the staff is well-trained. Training the staff is the top priority, because then they can competently answer questions and work with the guest to make them feel most comfortable.
From the host to the servers and the kitchen staff, everyone in the facility should be knowledgeable about different food restrictions. You never know at what point of service the diner could ask a staff member questions. The host could be helping a diner determine whether they are able to dine at the restaurant. A server should be properly trained to answer questions about the menu. The kitchen staff must also be properly trained on the best practices for avoiding cross-contact and what ingredients need to be avoided based on what the food restrictions might be.
Are there any concerns about gluten-free options with takeout and delivery?
The biggest concern about gluten-free options with takeout and delivery is safe packaging. Staff should make sure that the takeout container is gluten-free, that the gluten-free food is the only item in the container and that there are not multiple people's meals in one container.
The other precautionary practice for gluten-free meals that are being delivered is to separate the items in each bag. Put the gluten-free items in one bag, and then all the other items into a different bag. Keeping them in separate bags prevents cross-contact if anything spills or leaks.
Has the pandemic changed anything about gluten-free options and celiac disease?
One thing I have noticed that has changed during the pandemic is there has been a rise in the number of people that are eating gluten-free. People associate eating gluten-free with healthier eating, and the pandemic seems to have motivated a number of people to begin to eat healthier as a way to help their immune system be stronger.
How can offering gluten-free options help a restaurant?
Offering gluten-free options can help a restaurant by bringing in more guests. If there is a group of people that are dining out, and one of them is gluten-free, that person generally determines where the whole group will eat. The group must go somewhere that is safe for that one person.
Another way offering gluten-free options can help a restaurant is the ability to charge more for specialty gluten-free items. Gluten-free pasta, gluten-free pizza crust, gluten-free breads and gluten-free desserts all cost more for restaurants to buy. This means they can charge more as well. They stand a chance of making a bit more money on some of their specialty items that they are making for guests.
How can restaurants better market their menu options?
Restaurants can best market their menu options often by word of mouth. I see this often when a restaurant offers gluten-free menu items. If a restaurant is doing a good job, the gluten-free community will shout it out to everybody they know. Also, make sure to highlight that you offer gluten-free items on your website – marking things that are gluten-free is helpful on the online menu and the restaurant menu. It helps your business stand out and helps make people aware of their options.
If a restaurant is validated by the Gluten Intolerance Group's Gluten-Free Food Service program (GFFS) then it benefits from the program's marketing. Newly validated restaurants are announced through press releases as well as on GFFS' social media. The information is also shared with the Find Me Gluten Free app, which is a large, well-known app in the gluten-free community.
What is the Coaches Program and how can it help restaurants?
The Coaches Program is a helpful program for both restaurants and the gluten-free customers they serve. It is designed for people who are both knowledgeable about gluten-free living as well as interested in guiding restaurants through the Gluten-Free Food Service (GFFS) validation program. Our coaches provide local restaurants with all of the resources, support and advice they'll need to successfully complete the GFFS validation program to safely serve gluten-free food. This includes proper training of staff, implementing policies and procedures, showing them how to set up their kitchen in a safe way and helping them go through their menu and ingredients to determine what is gluten-free and what is not.
This is helpful for a restaurant because it's a way for the community and the public to feel confident eating at the establishment. There is somebody overseeing what they're doing, as well as helping and guiding them to make sure that everything is safe for the gluten-free consumers.