Global Focus on Future Menu Trends
3 Min Read
Modernized Comfort Food, Low Waste Menus, and Mindful Proteins are among the trends identified inUnilever Food Solutions' first-ever global foodservice trends report. To identify the trends, UFS gathered insights from 21 countries, 250 international UFS corporate chefs, 1600 chefs from independent and chain restaurants around the world and an analysis of more than 77,000 search keywords.
The Future Menu Trends Report 2023 reveals eight global menu trends predicted to impact the restaurant industry in the years to come.
Irresistible Vegetables
Modernized Comfort Food
Low Waste Menus
Wild & Pure
Flavor Contrast
Feel Good Food
The New Sharing
Mindful Proteins
The report also showcases tips, insights, techniques, recipes and solutions that chefs and operators can implement on their menu. The trends were brought to life during a global event on March 9-10 at Hive, Unilever's global Foods Innovation Center on the Wageningen Campus in the Netherlands. Over the course of two days, chefs and operators from around the world were immersed in the trends with one-of-a-kind tasting experiences, interactive culinary sessions and presentations from award-winning European chefs.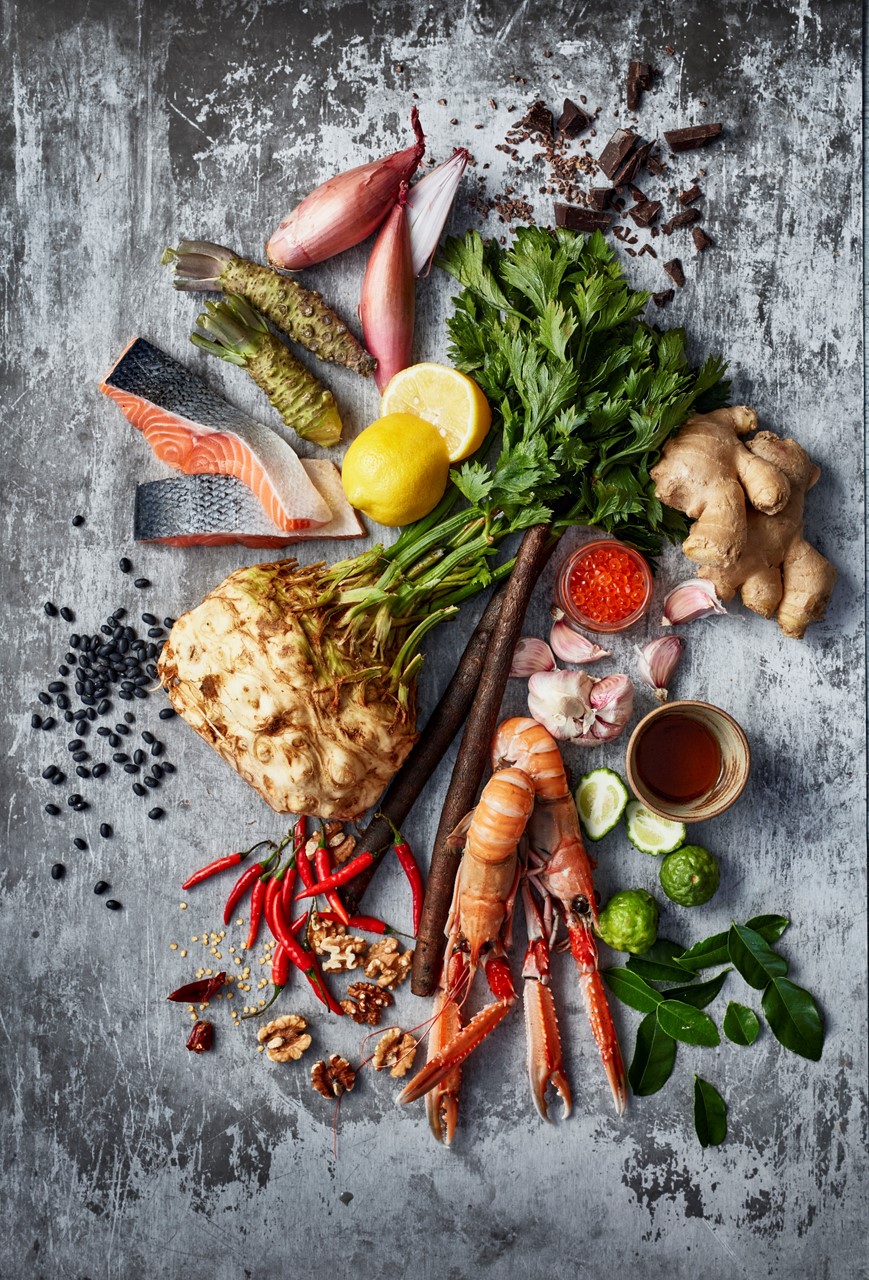 Modern Restaurant Management (MRM) magazine caught up with Brandon Collins, Corporate Executive Chef, Unilever Food Solutions North America to learn more about future menus.
Why was it decided to host a conference on future menus now?
At UFS, we consider ourselves a solution-based company. We introduced Future Menu Trends Report 2023 to be a resource for cutting-edge solutions and peer-to-peer insights to truly help chefs.
We hosted a conference to bring these trends to life and show chefs how they can easily translate these trends on their menus. We know chefs continue to face an array of challenges coming out of the pandemic, from labor shortages to supply chain issues, so we really want to be a resource for chefs and provide them with solutions that can actually help their business. This event allowed us to bring chefs together from around the world to better understand their current challenges while presenting practical tips and insights that they can take back to their kitchen.
What are differences between modernized comfort food and feel good food?
Modernized comfort food is more about nostalgic dishes that we know and love but updated with new techniques. It's a dish that brings back tons of memories but may look slightly different. Take biscuits and gravy – it's traditionally served as an open faced biscuit topped with sausage gravy. Now, a modernized comfort food spin may look like a biscuit stuffed with gravy and deep fried or baked so it oozes out when you take a bite, or maybe it's a clam chowder that is deconstructed and topped with a cream and clam juice foam. Where as Feel Good Food is the food that makes your body feel good. Think adaptogens, pre and probiotics, and "superfood" fruits and vegetables…the food that helps you physically feel good.
What should restaurant owners and chefs take away from the trends to plan future menus?
I really think this depends on the individual establishment and its overall brand goals. I would say don't try to do everything all at once. Slowly incorporate items into your menu and start with small changes that can have a big impact. Changing how you cook a vegetable or meat, what seasoning or sauce you use, and how its presented can be small adjustments that can change a diner's perception of a dish.
How important is sustainability to restaurants and guests?
Sustainability is becoming more and more important to operators and their customers. It's important to be mindful of how and where we're sourcing ingredients, and making sure we are getting the most out of those ingredients. We understand the impact that we make on the environment and how it also effects the quality of food and the cost. As an operator, the more sustainable I run my establishments, the cheaper my COGS can be. For example, if I get carrots in with the tops, I make sure I'm using every part of that vegetable – I use the peels to enhance a vegetable stock, the tops go into pesto, stems are pickled and tossed into a salad, and the carrot itself is the side for my steak dish.
How has the pandemic affected what and how people want to eat?
People have become more aware of the foods they eat. For a while, it was all about comfort foods which quickly changed over to eating for health. People also started cooking at home more. Now it seems that consumers are looking for familiar ingredients presented in unexpected ways. They want dishes they can't (or don't want to) cook at home with flavors they may not necessarily know but with ingredients they can identify. I think Birria tacos have been a great example of this. Most people didn't know what birria was but they know tacos, they know cheese, but they may not have been completely aware of the complex flavors of this amazing dish.