Ghost Kitchen Franchise and Pandemic Resources
26 Min Read By MRM Staff
In this edition of MRM News Bites, we feature sobering statistics from Yelp, a ghost kitchen franchise model, franchise explosions expected and falling for for an improved PSL.
Yelp Sees COVID Effect
Yelp Inc. released second quarter data for the Yelp Economic Average (YEA) report, that was adapted to reveal the dramatic impact COVID-19 has had on local economies. YEA uncovers longer term trends, including a correlation between increased interest in restaurants, bars and nightlife, and gyms to a spike in COVID-19 cases across hotspot states. The report also shows a declining trend in total business closures, however, permanent closures now account for 55 percent of all closed businesses since March 1, a 14 percent increase from June. Additionally, YEA finds slower, but still consistent changes in consumers getting back to pre-pandemic activities, as well as sustained interest in supporting Black-owned businesses.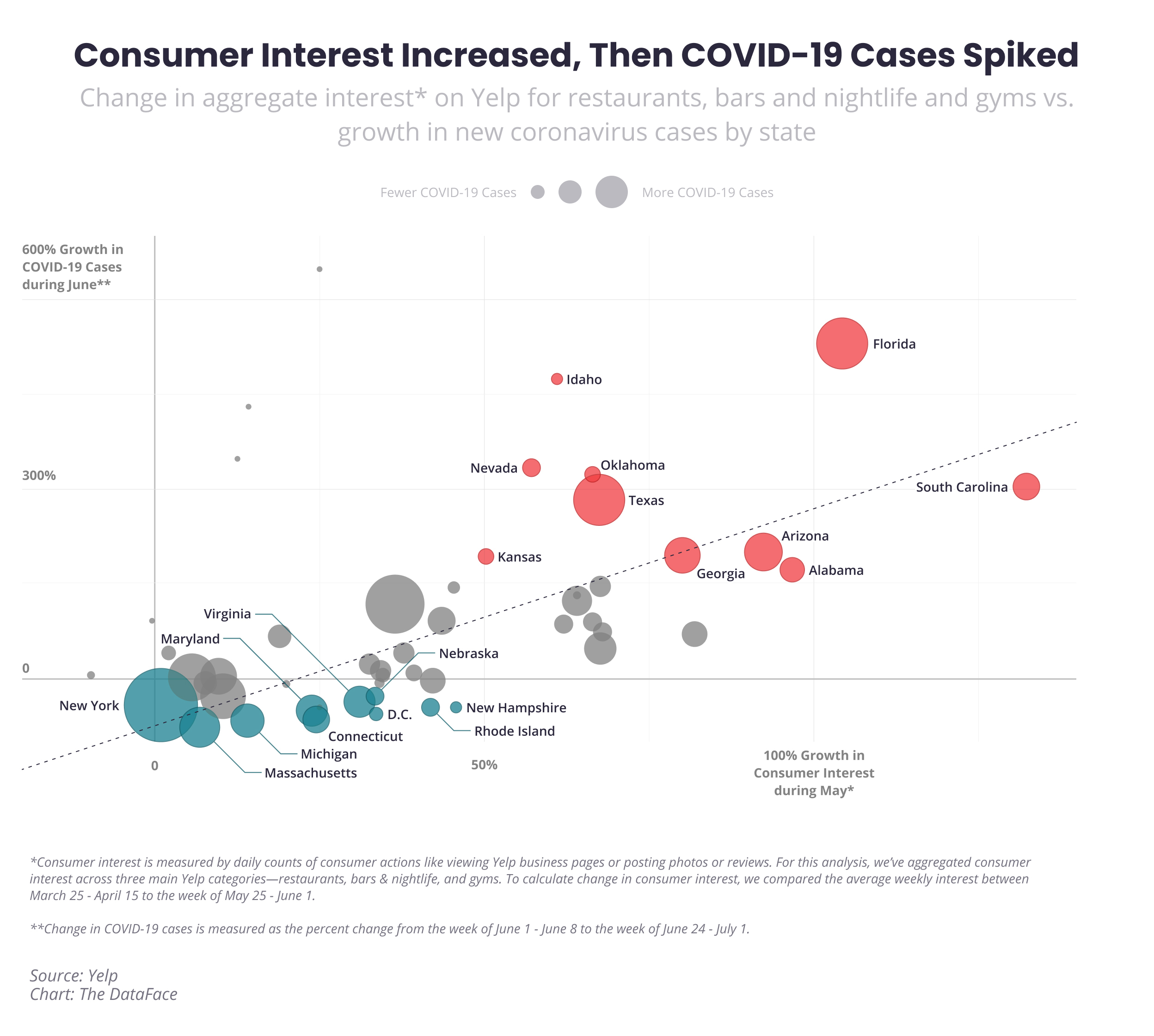 YEA reflects data from millions of local businesses and tens of millions of users on Yelp's platform measuring U.S. business closures, as well as consumer interest via page views, reviews and photos.
"As U.S. cities struggle to balance reopening their local economies and avoid becoming the next COVID-19 hotspot, we've seen U.S. business closure data reflect an unstable economy. Yelp data found a decrease in total business closures, but the rate of permanent closures has actually risen 14% between June 15 and July 10," said Justin Norman, Yelp's vice president of data science. "Cities such as San Francisco and Honolulu, which have had some of the nation's strictest stay-at-home orders, are now seeing the highest numbers of closures relative to the number of businesses in their respective cities."
Increased Consumer Activity in May Correlates with Increased COVID-19 Cases in June
In mid-to-late March, Yelp reported a swift and uniform drop in consumer activity across the nation. In May, some states maintained lower levels of consumer interest, but many started to see interest increase back to pre-pandemic levels. In many states, when this consumer interest increased, an increase in COVID-19 cases was to follow. YEA found a statistically significant correlation between an increase of consumer interest in restaurants, bars and nightlife, and gyms in May and a rise in COVID-19 cases in June.
Considering states with at least three total cases per 1,000 population, the ten states with the largest increase in COVID-19 cases in June, including Florida, Nevada, South Carolina, Texas and Georgia, all saw a significant increase (more than 50%) in consumer interest in restaurants, bars and nightlife, and gyms, in May, relative to the shutdown level of activity in late March and early April. In the ten states with the largest decrease in COVID-19 cases in June, including Massachusetts, New York, Connecticut, Michigan and Maryland, consumer interest in the same activities remained more flat in May, increasing less than 50% relative to the shutdown in all ten states.
As outbreaks worsened through late June, consumer interest in these categories started to decrease in states like Florida, Texas, South Carolina, and Arizona — emphasizing the strong correlation between the pandemic and consumer behavior. When there's a major outbreak, Yelp data suggests it negatively impacts consumer interest in businesses where social distancing may be harder to enforce. Alternatively, if COVID-19 cases remain flat or decrease in a state, consumer behavior and local policies tend to revert towards the pre-pandemic norm, leaving the state vulnerable to another outbreak in the near future.
Business Closures Fluctuate Across the Nation
In June, Yelp's Local Economic Impact report found a decrease in business closures with 140,000 permanent and temporary closures on Yelp from March 1 to June 15. This increased to more than 147,000 total business closures on June 29 and then dropped again to just more than 132,500 total business closures as of July 10. This rapidly changing number of closures reflects rapidly evolving situations at the local level, as some states with rising cases start to close again, while others continue to reopen. In April, Yelp reported more than 175,000 business closures indicating that only 24% of businesses that were closed in April have now reopened.
Even as total closures fall, permanent closures have increased to 72,842 businesses as of July 10, an increase of 15,742 permanent closures since June 15. Permanent closures now account for 55% of all closed businesses since March 1, an increase of 14 percent from June when Yelp reported 41 percent of closures as permanent.
Most states have seen a plateau of temporary closures, while Arizona, Texas, and Florida have started to see a recent increase again due to spikes in COVID-19 cases. California, Texas, and New York have the highest total number of closures (29,351, 11,118 and 8,731, total closed businesses, respectively). On a metro level, Las Vegas is suffering from the highest rate of permanently closed businesses with 861 businesses permanently closed, as the city reacts to a decrease in tourism. Meanwhile, Los Angeles has the most closures with 11,342 total temporary and permanent business closures.
Permanent Closures Continue to Increase Across Restaurants, Retail and Other Industries
While some industries have been able to slowly bounce back with fewer temporary closures, many are still enduring an increasing number of permanently closed businesses. The restaurant industry now reflects the highest total business closures, recently surpassing retail. As of July 10, there have been 26,160 total restaurant closures, of which 60% have permanently closed (15,770 permanent closures) — accounting for a 23 percent increase since June 15. Meanwhile, bars and nightlife, an industry 6X smaller than restaurants, have endured an especially high closure rate, with 5,454 total business closures, of which 44% are permanent closures (2,429).
Many retail businesses shifted their operating models and started offering curbside pickup and online ordering, unfortunately those measures aren't always enough to sustain their businesses long term. Shopping and retail businesses have endured 26,119 total business closures, of which 48 percent are permanent (12,454 permanent closures). The data shows 1,544 retail businesses have reopened since June 15, however an even higher number have been forced to shut their doors permanently, accounting for a 29 percent increase in permanent retail closures in the last month. Both the beauty and fitness industries follow a similar trend as the retail industry with a decrease in temporary closures and an increase in permanent closures.
While many businesses are struggling right now, there are a few that have been able to withstand the economic downturn. Professional services such as lawyers and accountants are seeing fewer closures. Online services like web design and graphic design are also doing well during the pandemic as many businesses have shifted to remote work. Health services such as physicians, counseling and mental health services, and health coaches are also closing at lower rates – all critical resources during this time. Education businesses have also had success weathering the storm, including private tutors, as people look for resources to learn new skills and parents seek resources to supplement distance learning.
Consumer Interest Steadily Returns to Pre-Pandemic Activities
Consumer interest has continued to shift since May, but less rapidly than we saw in March and April. Interest for alcohol-related experiences has increased since June 1, relative to other food activities, with a rise in consumer interest for wineries (up 51 percent), cideries (up 39 percent), breweries (up 24 percent) and distilleries (up 19 percent). Meanwhile, grocery related businesses are on the decline as people spend less time at home. This includes beer, wine and spirit stores (down 21%), community supported agriculture (down 23 percent), and organic stores (down 11 percent).
Within restaurants, German cuisine, live and raw food, French cuisine and steakhouses have all seen an increase in consumer interest since June 1, relative to other restaurant categories, up 35, 36, 21 and 20 percent, respectively. As people head back into restaurants, fast casual and common delivery foods continue to decline at a slow rate, including fast food (down 19 percent), cheesesteaks (down 8 percent), chicken wings (down 15 percent) and pizza (down 7 percent).
As the weather gets warmer people are turning to public markets (up 73 percent) to do their shopping, as well as flea markets (up 28 percent) and outlet stores (up 13 percent). Formal wear (up 46 percent) and bridal shops (up 26 percent) continue to slowly increase as people feel more comfortable gathering for celebrations. Meanwhile, previous retail categories that gained traction, including hunting and fishing supplies, and outdoor gear, are starting to decline in consumer interest, down 40 percent and 29 percent. Yelp data also shows people heading back indoors for activities like axe throwing (up 51 percent), escape games (up 45 percent), and boxing (up 13 percent), while some people continue to flock to outdoor activities, like ziplining (up 44 percent), ATV rentals (up 37 percent), and amusement parks (up 6 percent).
We also see the impact of rising COVID-19 cases on health and wellness categories on Yelp, with a recent spike in interest for urgent care (up 42 percent) and emergency rooms (up 21 percent), since June 1, while interest declined in skilled nursing (down 22 percent) and retirement homes (down 14 percent).
Support for Black-Owned Businesses Remains High
People's interest in supporting the Black community by spending at Black-owned businesses continues to remain high. From May 25 to July 10, there has been a 7,043% year-over-year increase in searches for Black-owned businesses on Yelp — in total, 2,500,000 searches. Washington D.C. and Maryland both had more than 1% of all searches on Yelp for "Black-owned" since May 25th, a 39% increase in Maryland and a 24% increase in Washington D.C. year-over-year.
While searches for Black-owned restaurants have remained particularly popular (up 2,508%), most recently, people have also been searching for more specific Black-owned businesses. Searches for Black-owned boutiques have increased by 331% compared to the same time last year, while searches for Black-owned bakeries and ice cream shops has grown by 56%. Searches for Black doctors rose by 183% and Black-owned coffee shops has increased by 161%. Black-owned bookstores have seen a particularly high increase in consumer interest, with searches up 1,437% year-over-year, as people look to find resources from Black authors, possibly to better educate themselves on anti-Black racism, police brutality and other social justice issues that have plagued the Black community.
See all of our Yelp Economic Average reports and other resources at yelpeconomicaverage.com.
Ghost Kitchen Franchise Model
As the restaurant industry continues to face significant challenges imposed by the COVID-19 pandemic, Miami-based virtual restaurant group The Local Culinary launched a ghost kitchen franchise model. The concept leverages the rising popularity of ghost kitchens – which offer delivery-only service out of commissary-style facilities across the country – bringing 50 distinctive brands to the existing spaces of independent restaurant owners seeking a new way to maintain their businesses.
Noting dine-in service limitations resulting from social distancing and safety measures, The Local Culinary created this new franchise model to give restaurant owners access to its profit-driven brands and successful delivery-only model. Owners who join The Local Culinary as a franchisee can, in turn, replicate those concepts within their own kitchen spaces and market on The Local Culinary's delivery platform. With cuisines ranging from Mexican and Italian to Asian Fusion and Classic American, the designed-for-delivery, easy-to-prepare menus include items such as burgers, fried chicken, rice bowls, gourmet salads and more. The new model includes on-site training and ongoing support from The Local Culinary team, helping owners quickly build a strong online presence to drive new traffic through delivery orders.
Led by Alp Franko, The Local Culinary has quickly attracted a growing fanbase since its launch last year. The virtual restaurant group provides modern, chef-driven food delivery options inspired by worldwide cuisine. Citing the immediate spike in demand for meal delivery services since the pandemic started, The Local Culinary's new low-risk, low-cost, easy-to-implement program has been in development for the past two months. After signing a franchise agreement, owners are operational on the platform within 10 days.
"As many restaurant owners are fighting to stay in business due to limited dine-in service and other setbacks caused by the pandemic, we saw the opportunity to help make a positive impact on our industry, sharing access to our unique, proven profit-driven brands that can easily be replicated in any restaurant kitchen," said Alp Franko, founder of The Local Culinary. "Through this innovative new franchise program, restaurant owners can maximize their kitchen space and bring new options to market, increasing revenue almost immediately with easy-to-prepare items designed for delivery."
The Local Culinary currently operates several locations in Florida, and offers a portfolio of 50 unique delivery-only brands. Available for delivery via Uber Eats, Postmates, GrubHub and DoorDash, its concepts include, among others: The Chef Burger, Mama Roma, El Taco Loco, The Green Kitchen, Dirty Fingers, Shu Shu, Yoko Bowl, Hot Potato, Chicks, This is Gyros and Hot Dog Station. The new franchise program is now available nationwide.
Franklin Junction Expands Grubhub Partnership
Franklin Junction are expanding availability to consumers nationwide by announcing a new agreement with Grubhub. The partnership will center on Franklin Junction's fast-growing list of host kitchens and popular food concepts, with Grubhub agreeing to fund Q3 marketing support for two Franklin Junction brands, The Captain's Boil and Order XOXO. The Captain's Boil has achieved early success on the platform, with more than 250 stores currently in operation and hundreds more expected to launch by the end of the year. Dedicated to connecting diners with the food they love from their favorite restaurants, Grubhub strives to elevate food ordering through innovative restaurant technology, easy-to-use platforms and an improved delivery experience.
Aziz Hashim first launched Franklin Junction in April 2020.
"The Franklin Junction platform was designed to match excess kitchen capacity with concepts eager to grow their consumer reach" said Hashim. "In doing so, our team intends to help as many retail locations and brands thrive in this uncertain restaurant reality. We know that today's restaurant consumers appreciate the ease and efficiency of restaurant delivery and have created a platform that enables thousands of restaurants to meet this demand
In April 2020, the Franklin Junction announced a partnership with Nathan's Famous, Inc. provide fans with ready-to-cook kits and hot-cooked versions of the New York favorites via Franklin Junction's host kitchens across the country. Franklin Junction has now begun rolling out Nathan's Famous concept via host kitchens within Frisch's Big Boy and Ruby Tuesdays restaurants across the United States.
The Franklin Junction platform continues rapidly expanding currently partnering with more than more than a dozen leading brands from across U.S. and international markets. Its partner concepts will be deployed across a network of approximately 550 host kitchens, with another 1,000 facilities expected to join the platform by the end of 2020.
Franchising to Explode
Franchise sales in the restaurant franchise sector are poised to explode according to franchise industry veterans. "It is tragic, but we have seen unprecedented restaurant closures in the last four months, many of which will be permanent," Mark Siebert, CEO of franchise consulting firm iFranchise Group, recently noted, "But this tragedy will create a tremendous franchise sales opportunity for restaurants who have weathered this storm by early 2021."
While the exact number of permanent closures will not be known for months and estimates vary widely, Yelp research has indicated that the number might be as high as 53%, whereas the National Restaurant Association's research puts permanent closures as low as three percent. "The exact number will almost certainly be somewhere in the middle," according to Siebert, "but with 660,000 restaurants in the U.S., we will likely see over 100,000 empty shells where restaurants once stood. And restaurants who are ready to expand will likely find numerous qualified buyers who are eager to take advantage of the opportunity to open in prime locations for less."
Siebert went on to explain that the large number of closed restaurant locations around the country will provide surviving concepts with numerous opportunities for expansion in prime locations with substantially reduced investments and occupancy costs. These opportunities will also come at a time when the number of displaced restaurant executives, including those with capital to invest, is at an all-time high and interest rates are at an all-time low. "Once an effective vaccine is found, we anticipate that demand for dining out will quickly return to pre-COVID levels, providing those restaurants that survive a unique opportunity for growth," Siebert stated.
"Obviously, to be able to franchise, the restaurant must be able to thrive in whatever market conditions are at the time," said iFranchise Group President Dave Hood. Now more than ever, any franchise expansion plan should be subjected to detailed analysis and financial modeling to ensure that it works for both the franchisor and the franchisee.
The consultants added that those looking to take advantage of the opportunity in the marketplace need to start with an analysis of whether the restaurant remains franchisable in current market conditions. And until a vaccine is in place, it will be more important than ever to identify ways to increase opportunities for delivery and to-go orders to help maximize revenues. Sanitation and food safety have never been more important. Franchisors must be able to document policies and practices for sanitizing, social distancing, contactless service, use of protective gear and guest communications.
"When you consider that it typically takes at least four months just to get the needed franchise documentation in place, those likely to be taking advantage of the market in 2021 will be those who are preparing for that growth now," Hood concluded. "It has been inspirational to see the resilience of the restaurant operators over the past few months, although certainly not a surprise. In our franchise consulting practice, we have consistently seen the perseverance and creativity of entrepreneurs everywhere, and we expect this will continue in the months ahead as the restaurant franchise sector sees a marked uptick in activity."
Hospitality, Restaurant, and Bar Industry Resource Center
Leech Tishman launched an online Hospitality, Restaurant, and Bar Industry Resource Center for COVID-19 legal services.
The Resource Center will offer the restaurant, bar and hospitality industry, which has been severely impacted financially by the COVID-19 pandemic, with information and tools to navigate complex state and local mandates that have significantly impaired or otherwise affected the way they do business as well as information on other pandemic-related legal issues. Leech Tishman's new Resource Center seeks to assist companies across this industry to address financial losses, get back to business, and protect the health and safety of their customers and employees.
Leech Tishman and the Caputo Law Office are currently representing a large consortium of establishments, including restaurants, bars, and other liquor licensees, that are concerned about recent Orders in Allegheny County, Pennsylvania which have placed strict restrictions on restaurant operations. Over the course of three weeks, the county has released multiple different orders: the initial order banned on-site alcohol consumption; this order was later replaced by a second order mandating the closure of all restaurants; a third order was then released on July 8, putting restrictions on restaurant operations.
Today, by Order of the Director of the Allegheny County Health Department to Help Prevent the Spread of Covid-19, the Allegheny County Health Department Director rescinded her July 8 order, thereby allowing for on-site alcohol and food consumption subject to certain restrictions. "We have been working tirelessly on behalf of a large and growing group of Allegheny County bars, restaurants, and other liquor licensees who favor sensible regulation," said Michael H. Sampson, partner at Leech Tishman in the firm's Insurance Coverage and Litigation Practice Groups. "Our clients care deeply about the health and safety of their communities and they also need to make a living and be able to pay their employees."
"These issues are not unique to Allegheny County," continued Sampson . "We're seeing similar restrictions across the country, as states and local governments try to address health concerns related to the COVID-19 pandemic. Our firm's Resource Center is meant to act as a tool for restaurants and bars nationwide, so that they can be fully informed about applicable regulations, instances of legal push-back, and other ways in which establishments can work address their financial concerns."
"We understand the very significant health concerns, but this is also putting extreme economic pressure on businesses, which have now had to be closed for several months," stated Steven D. Irwin, partner in Leech Tishman's Government Relations and Litigation Practice Groups. "The situation is extraordinarily fluid; the regulations change often, sometimes daily. And we want to be able to support businesses in this industry, so that they are prepared to operate efficiently and in compliance with health and safety guidelines."
The Resource Center can be found here.
Mobile Community Insights
Rival Technologies and Reach3 Insights launched their Mobile Community insight solution – a mobile messaging-based platform that enables brands to have access to "focus groups on demand" at scale.
The solution makes it possible to quickly engage – and re-engage – large numbers of key consumer groups to capture predictive quantitative and contextual qualitative feedback in one seamless experience. Rather than relying on email, a Mobile Community reaches participants through popular messaging and social media apps, allowing companies to use the smartphone's chat, voice and video technologies to unlock deep and rich insights.
"It's surprising that insight communities today still rely on stodgy, email-based methods that fail to get to the authentic thoughts and feelings of customers," says Andrew Reid, CEO and Founder of Rival Technologies. "Many of us at Rival and Reach3 have spent the last 18 years pioneering community-based research approaches. We are excited to use our collective research pedigree to introduce a solution that completely re-imagines insight communities for the mobile era. Client feedback from dozens of Mobile Communities that we've launched so far shows that a conversational, mobile-first approach is not only faster—it's also more effective and efficient at uncovering the type of deeper, richer insights companies need to compete in this economy."
Many early adopters—a growing list that now includes Roblox, Kimberly-Clark, Tyson Foods, REVOLT Media & TV, Jägermeister, Snapchat, Diageo and the NHL's Vancouver Canucks—are using Mobile Communities to understand evolving consumer mindsets, attitudes and behaviors, especially during the COVID-19 pandemic.
"The global crisis brought about by COVID-19 is a stark reminder of the importance of having ongoing engagement with consumers," said Matt Kleinschmit, CEO and Founder of Reach3. "At this critical time, business leaders need to continually test and retest their assumptions to understand the emotional and contextual drivers of behavioral change. You can no longer rely on traditional consumer research techniques that are too slow, overly reliant on recall and that ultimately fail to provide the deep experiential insights that drive action."
A Mobile Community can be set up in days, with recruitment conducted through social media and other methods to enable inclusion of community groups numbering in the thousands. Community members are kept engaged through chats—mobile–first surveys that use a mix of conversational language, photos, animated GIFs and videos in a messaging-like user interface. The solution includes a range of reporting capabilities, including dynamic interactive deliverables and mobile topline reports. A flexible service model allows companies to get the right amount of customer success support or the strategic industry consulting they need.
The platform can help brands identify and understand new consumer habits and hard-to-reach audiences with insights into:
Consumer Routines: How have habits changed and where is there new opportunity for brands?
Emotional Drivers: How have consumer's emotional needs changed, and what role does this play in terms of the brands/ products they will be buy?
Digital & Social Brand Experience: How does a brand's digital user experience influence consumer attitudes and behaviors?
E-Commerce & Omni-Channel: How should a brand sell its products online and via mobile & social channels? What messages resonate? What friction points are blocking purchases and further engagement?
Consumer Finances: How can brands optimize their product portfolio to maximize their chances of success in this environment?
Brand Reinvention: As consumer priorities evolve, how can brands best position themselves to redefine their meaning in the minds of consumers?
Free Contactless Ordering Solution
Los Angeles-based food pre-ordering platform Allset launched its free Contactless Ordering solution to help restaurants provide a safer and more seamless dining experience to in-store guests. Diners can place orders for pickup or dine-in, pay, and track order status securely from their phones, reducing the need for interaction with the restaurant staff.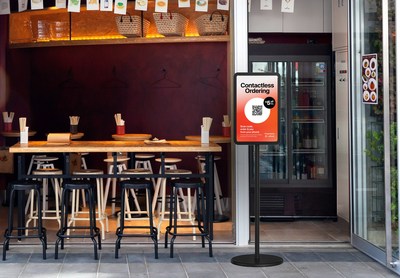 "The new low-contact dining environment is a challenge for everyone. We want to help restaurants better adapt to the situation, meet the government guidelines for re-opening, and keep the guests and employees safe while delivering the same great dining experience," said Stas Matviyenko, CEO of Allset. "We believe that today we lay the ground for a safer and more seamless era of dining out, as the post-pandemic world will be more digitized and there will be a greater appreciation of on-demand convenience."
How the new feature works:
1. Guests scan a special QR code near the entrance or at the table.
2. Place orders for pickup or dine-in and get notified when the order is ready.
3. Restaurants can serve guests fast and with minimum human contact.
Customers that ordered on-site via Allset remain commission-free for a lifetime.
Benefits for restaurants:
Commission-free orders for takeout and dine-in.
Reduce lines and improve table turn times.
Avoid unnecessary interactions and touching menus, credit cards, and cash.
Discount on first order for all customers paid by Allset.
The new feature is completely free and works for restaurants in all categories — full service, quick-serve, etc. It's already available at selected restaurants in all participating cities and will be rolled out throughout the platform in the coming weeks.
Safe Eats Debuts
Answering the call of restaurant owners and consumers during this pandemic, Safe Eats, a 501c3 non-profit organization, has launched to provide the industry's most detailed safety guidelines and New York's very first trustmark for safe dining, takeout and delivery. The goal of Safe Eats is twofold; restaurateurs are provided the ultimate safety playbook along with live clinical support, and consumers are assured that their favorite restaurants are committed to public safety. Early participants in the Safe Eats program include Boqueria, Rosemary's, Loring Place, Bobo, Claudette, Roey's, Delicious Hospitality's Charlie Bird, Legacy Records, Pasquale Jones, Reverence and more.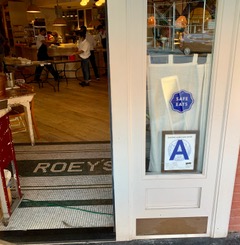 Within their restaurant toolkit, Safe Eats members will be linked with Zero Hour Health and their health and safety app called Zedic that provides a single source for the latest guidelines, 24/7 access to live clinical support and oversight of employee health checks, and a continuously updated COVID-19 operator manual. Additional member benefits include: a Safe Eats certification, a member's website for collaboration, preferred pricing for PPE, and a Safe Eats trustmark/window decal signifying their commitment to public safety.
By committing to the Safe Eats pledge and displaying the SE certification mark, restaurants will be able to show that they are taking the necessary precautions to ensure the utmost health and safety of their customers and staff. Safe Eats will require its members to publicly display their pledge poster and re-certify their compliance to SE standards on a monthly basis. This will ensure Safe Eats' mission in helping restaurants provide dining experiences that are safe — and feel safe — for everyone.
Safe Eats was founded by restaurant owners Carlos Suarez of Bobo, Rosemary's, Claudette and Roey's, and Yann de Rochefort, founder of Boqueria restaurants (DC, Chicago, New York), along with Rachel Kornafel, VP of Marketing for Boqueria, restaurant business coach and advisor Nandu Awatramani, Roslyn Stone, COO of Zero Hour Health, the industry leader in managing restaurant health incidents and Dan Pollock, Chief Product Officer for Zedic, an app which provides 24/7 medical support for the hospitality industry. Additional Safe Eats counsel was provided by Lois Najarian O'Neill, Co-Founder of hospitality PR agency, The Door, as well as Melissa Gorman of brand strategy and design agency Love & War, who designed the trustmark and brand identity. Each have brought forth their distinct knowledge and experiences to craft solutions towards building a safe experience and future for the culinary industry
Many articles, including a recent New York Times Critic's Notebook, described the frustration of some restaurateurs in the constantly changing guidelines and restrictions as a result of the current pandemic, "government officials send out chaotic, mixed messages that are almost impossible to decipher."
"Yann and I were both spending so much time trying to stay on top of all the latest Covid guidelines," says co-founder Carlos Suarez, in describing what led to the establishment of Safe Eats. "By last count we were monitoring over a dozen agencies. We were totally stressed about our ability to navigate our businesses through the health crisis and had a thought: What if we there was a single source for safety guidelines that we could rely on? How great would that be for us. How great would that be for our industry?"
For more information or to become a member, go to safeats.org.
Look Local First
VizyPay is supporting small businesses nationwide through its Look Local First movement which provides free digital marketing efforts like sponsored social media ads and promotional giveaways to drive customer engagement. VizyPay launched Look Local First in 2019 and since its inception has supported hundreds of local businesses across the United States.
"We firmly believe in supporting small businesses across America—whether they're a VizyPay client or not," said Amy Hayes, VizyPay's Marketing Director. "We know that when customers spend their money at locally-owned businesses, 68 percent of that revenue stays circulating in the local community compared to 43 percent when shopping at a large corporate chain and virtually zero percent when customers shop online. We hope to help encourage that spending with Look Local First, especially as small businesses have been hit hard by COVID-19."
"The partnership between Look Local First and small businesses is great," said Dina Bechman, owner of Five Monkeys Inc. and a Look Local First member. "To have someone else out in the world promoting our small businesses is amazing. When Five Monkeys Inc. was featured on the Look Local First social channels, I saw an uptick in social media traffic!"
Look Local First recognizes that social media has become a vital way small businesses connect with their customers, but often times do not have the resources to implement a full digital strategy. The team regularly posts facts and statistics about shopping locally to educate followers on the benefits of supporting small businesses. The initiative also comes in and helps local businesses increase awareness and social following through various social posts and giveaways.
"Our local businesses need support now, more than ever," said Tiffany Menke, President of The Urbandale Chamber of Commerce. "Reminders such as Look Local First help to promote local businesses and reminds the community to make an effort to support those businesses who make a significant impact on our local communities through their donations, employment opportunities and support."
In addition to social media marketing, VizyPay also sells a variety of Look Local First branded merchandise, including stickers, shirts and more, of which all proceeds get put back into the cause. Most recently, the team created social distancing floor stickers businesses can use to mark the six-foot recommended distance for checkout lines and waiting areas.
LibDib Mobile
LibDib unveiled the industry's first mobile app allowing restaurants, bars and retailers to purchase small-batch wine and spirits from their distributor. LibDib Mobile is now free to download in the Apple store (Android version is coming soon). Licensed Buyers can download the app by texting APP to (844) 542-3421, directly from the app store or by visiting the LibDib website.
"LibDib Mobile offers retailers, bars and restaurants the convenience they need and power they deserve when discovering, ordering and restocking," said Richard Brashears, CTO at LibDib. "Our enhanced consumer-style B2B experience in the native mobile app works seamlessly with our existing web and cloud technology. Now, customers can choose from two great ways to shop LibDib's portfolio of emerging and small batch products. "
Features include:
A high-quality e-commerce and shopping experience. Licensed buyers can purchase wine and spirits directly from their mobile device.
The ability to create weekly, seasonal and special order lists.
Access to order history and the ability to schedule and place reorders.
SMS notifications for delivery updates and reorders.
Maker-supplied rich content.
Via LibDib, Buyers gain access to hard to find brands. The LibDib "book" is an easily searchable e-commerce marketplace filled with hundreds of unique products. Products are delivered via state regulations and as the distributor, LibDib handles invoicing, payment processing, collections, state reporting, and compliance. LibDib is available for Makers from around the world to sell their products into six available markets.
LibDib mobile is currently available to licensed buyers in California, Colorado, Florida, Illinois, Wisconsin, and New York. The app is free to download for licensed restaurants, bars and retailers.
Pandemic Decals

Indiesigns, a company that started after the pandemic with a variety of CDC-compliant, colorful, upbeat and eye-catching signage is now available to help bars and restaurants reassure patrons that their health and safety is paramount. For example, to help patrons adhere to social distancing, floor decal 'Marked Placement' signage provides a friendly reminder to limit wandering about the venue.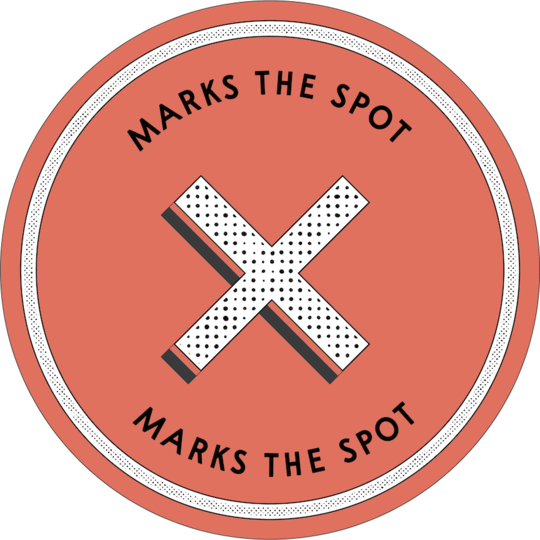 Indiesigns goal is to help businesses as they reopen to keep the public safe, but also support artists who have suffered a loss of work as a result of the pandemic.
Snackpass Digital Menus
Digital Menus is the latest addition to the suite of Snackpass contactless solutions joining the company's consumer app.
Snackpass has been focused on college campuses since its launch, and now in light of the pandemic, the company has seen the need to support these campus communities more than ever. Having deep relationships with both restaurants and consumers in these markets, Snackpass learned quickly that added contactless solutions were necessary to support the restaurants and college students as they re-open.
"As cities and states navigate the reopening process after closures due to COVID-19, we understand the importance of providing a contactless solution like Digital Menus for operators to reopen restaurants safely while also driving revenue after a very trying few months for the industry" said Jamie Marshall, co-founder and COO of Snackpass.
Since launching in late spring, Snackpass has signed up hundreds of restaurants to their Digital Menus service in both current college markets and in many new cities around the country. Inspired by the QR code phone ordering that has become a standard in China, Snackpass founders anticipate this type of ordering, and pickup will be a part of every restaurant transaction shortly. With Digital Menus, customers do not need to download an app. The service is executed by applying QR codes outside the restaurant and at tables inside for smooth, contactless transactions, with easy sign-up for restaurant owners eager to get back to serving customers.
"Particularly in college towns where student living and dining is going to be very different this fall than in previous years, Digital Menus creates a contactless experience to keep both customers and restaurants safe," said Jonathan Cameron, co-founder and Head of Partnerships at Snackpass.
"What we've seen is that restaurants who are able to adapt quickly are able to survive in the long run," said Marshall. "Future generations are going to wonder why we ever waited in line for our food and the challenges created by COVID-19 have caused that transformation of the restaurant experience to accelerate with a decade's worth of evolution happening in mere months."
"Mobile is the future and Gen Z has grown up with a mobile-first mentality. We want to be there as a true partner to restaurant owners who are battling to get back to where they were before the pandemic began and help support them in the new landscape ahead," said Kevin Tan, co-founder and CEO of Snackpass.
Snackpass was founded at Yale University by then-students Tan, Marshall, who is a Thiel Fellow, and Cameron who saw an opportunity to combine pickup and social around college campuses which has helped the startup resonate with Gen Z.
In December, Snackpass announced a $21 million series A funding round led by Andrew Chen at Andreessen Horowitz, with participation from First Round Capital, Y Combinator, General Catalyst, and Inspired Capital. The company currently employs more than 30 people with a college ambassador program of hundreds.
Vēmos Pay
Vēmos released Vēmos Pay, its contactless payment application that allows guests to view, split and pay their check at restaurants and bars. It's free to both consumers and establishments, and works with the restaurant's existing point of sale system.
"The hospitality industry has been hit hard by COVID-19, so we sought out a way to provide a safe solution that doesn't cut into already thin margins during this incredibly difficult time," said Parag Shah, Co-Founder and Director of Vēmos. "Because Vēmos Pay works with the establishment's existing point of sale system, there's no staff training or additional accounting required. It's the same as taking a credit card payment, only the payment is sent from the customer's phone instead to minimize the number of touchpoints."
Vēmos Pay mimics the process that already exists to make it simple for restaurant staff. Guests enter their table number on the Vēmos Pay app to see their check while still ordering directly with the server. When they're ready to leave, they pay through the app using a stored payment method. Payment is encrypted and sent directly to the point of sale system, is processed with the same merchant services provider, and the check is closed on both the point of sale system as well as the consumer's app. Payments include gratuity, and can also be split with other guests at the table

Vēmos made its Vēmos Pay solution free to allow for a no-barriers way for restaurants and bars to provide a safer environment amidst the pandemic.
"We noticed point of sale systems were coming out with their own solutions, but many were at a price point that made it hard for these restaurants to adopt them," said Shah. "They also weren't centered around guest experience or loyalty. We've been in the hospitality industry for the past 10 years and know first-hand how important guest experience is to build repeat business, and wanted to do our part to make sure there's an attainable solution that allows restaurants & bars to achieve this."
Nathan's Partners with REEF
Nathan's Famous, Inc. is teaming with REEF, a national network of 70+ neighborhood kitchens across 18 cities that allows food entrepreneurs, local restaurants, and national restaurant brands to open and quickly expand their delivery businesses.
"We've worked fervently to expand Nathan's Famous to fans across the country, and this partnership with REEF Kitchens grows our footprint even more," said James Walker, Senior Vice President, Restaurants. "We look forward to beginning this journey with REEF in Manhattan, expanding our reach in the city we call home, and looking at future markets like Miami, Los Angeles, Portland and Minneapolis in the coming months."
REEF's Manhattan neighborhood kitchen is now serving Nathan's Famous new menu. Fans across the borough will be able to order Nathan's via UberEats, Postmates and Grubhub, with DoorDash in August 2020. Menu items will include the brand's world-famous hot dogs and crinkle cut fries, the NY Cheesesteak by Pat LaFrieda, as well as the brands new line of premium burgers and fried chicken sandwiches.
"We are thrilled to partner with Nathan's Famous, an iconic brand synonymous with American tradition and the flavor of New York," said Carl Segal, REEF's COO. "REEF takes pride in helping brands scale to reach and serve more customers beyond their traditional brick and mortar locations, and we look forward to bringing Nathan's world-famous hot dogs, fries, and burgers to new consumers through our Neighborhood Kitchens."
Food Delivery Training
In response to the uptick in delivery and to-go orders due to COVID-19, StateFoodSafety has launched a new online training course for food delivery orders.
The 10-minute course provides delivery drivers with a basic understanding of vital food safety principles. Topics covered include how to prevent cross-contamination during transport, proper driver hygiene, what symptoms should keep a driver home from work, and how to safely transport Time/Temperature Control for Safety (TCS) foods.
The $5 course can be used as supplementary training for restaurant and retail employees who help deliver food as well as drivers for third-party delivery services like UberEats, Grubhub, and DoorDash.
In 2015, American consumers spent 30 billion dollars on food delivery services. In 2016, a study showed that 20 percent of participants used delivery services weekly. This year, the number of delivery orders increased due to COVID-19 restrictions on restaurant services.
Although food safety training is generally not required for food order delivery drivers, the Centers for Disease Control and Prevention (CDC) have found that training corresponds to an increase in actual, practical knowledge of food safety, which can help prevent foodborne illness.
"This is a time of unusual circumstances where lifestyles have been adjusted and food delivery has seen an increase," said Bryan Chapman, CEO of StateFoodSafety. "With this increase comes a need to ensure that the food being delivered is safe for consumers. Food safety is critical at an establishment and during delivery and should be treated with equal concern."
Along with the delivery driver course, StateFoodSafety offers multiple free COVID-19 resources for restaurants and retail food businesses.
Hygiene-Boosting Solutions
T&S Brass and Bronze Works offes an array of hygiene-boosting solutions for all kinds of facilities, including an update to its antimicrobial-coated faucet handles.
The antimicrobial coating, available as an option on freshly redesigned wrist-action, four-arm and lever handles, provides a barrier against microorganisms like bacteria, molds, mildew and fungi. The coating creates an environment where these microbes lose their ability to grow and flourish.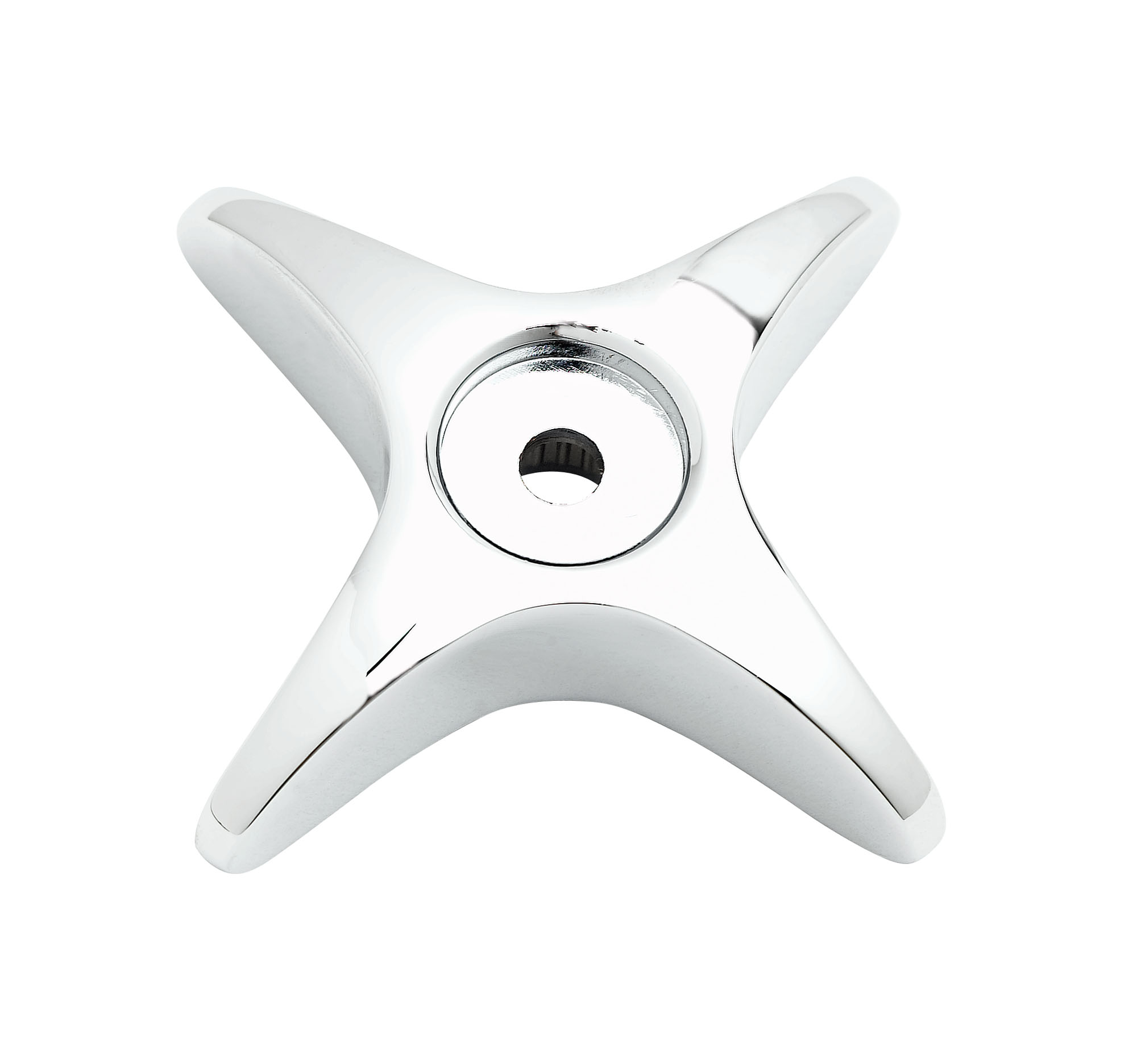 Laboratory tests have shown that antimicrobial-coated metal harbors almost no bacteria 24 hours after application, whereas nontreated metal demonstrates significant bacterial growth in the same period.
Particularly in sensitive and high-traffic environments, antimicrobial coatings provide a valuable boost to the critical disease- and contagion-fighting work of proper hand washing and hygiene.
The antimicrobial coating on T&S faucet handles is a clear finish that is fingerprint-resistant and lasts the life of the product.
Pumpkin Spice Syrup
Monin launched a reformulation of the ever-popular fall flavor, Pumpkin Spice Syrup.
Pumpkin spice has been a part of the Monin flavor portfolio for years, served in lattes, ciders and cocktails in cafes and restaurants around the U.S. In a continued effort to deliver the most authentic flavoring solutions, the team in Clearwater sought to enhance the formula by softening the spice notes of cinnamon and nutmeg and emphasizing the baked pumpkin flavor.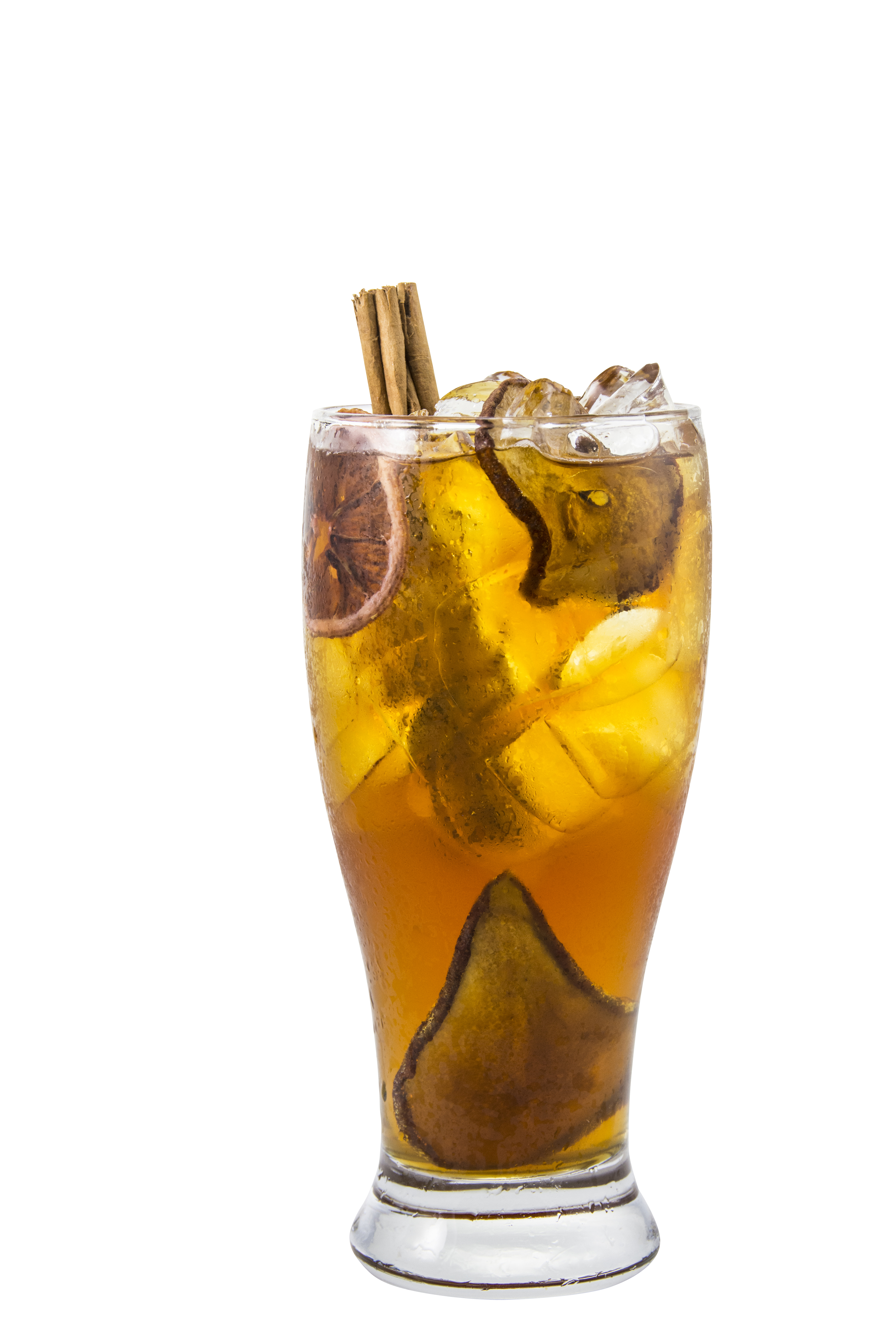 The popular seasonal flavor continues to dominate operator menus with several returning or new limited time offerings on the horizon in 2020. The consumer craze for the "PSL" (Pumpkin Spice Latte) and other pumpkin spice applications have persisted past trend and become a highly anticipated release for multiple fall seasons. In a 2019 study by OnePoll and Green Mountain Coffee Roasters, a resounding 80 percent of Americans said they are on the pumpkin spice bandwagon with 68 percent of respondents saying they crave the fall flavor before the season even starts.
"Consumers turn to comfort food and flavors in unpredictable times," said Cassie Kane, Monin's Senior Director of Field Sales Marketing. "Monin's Pumpkin Spice Syrup has always been a familiar and warm flavor, and this recent reformulation provides a more indulgent, approachable and comforting experience. We've made this popular flavor even better than before and it promises to satisfy consumer cravings this fall season."
Monin Pumpkin Spice Syrup is made without any artificial ingredients, which is the result of the company's "Commitment to Clean". This clean, natural Pumpkin Spice option is now one of more than 170 clean label flavors, across 11 product categories in the Monin portfolio.
"From food to beverage, clean label is taking center stage," says Ronnie McAlister, Monin's Director of Research and Development. "Consumer demand for products made with natural ingredients are not only preferred but sought after while artificial products are falling behind. This makes Monin's Pumpkin Spice Syrup a top market competitor for fall 2020."