From a Spark to a Flame
3 Min Read By Dan Hyman
Clay Murphy has always been bold. You can hear it in the way he talks nowadays — proud and declarative and maybe even a bit brash — and this confidence was certainly a trait he'd already picked up by the time he reached his twenties. So maybe it wasn't all that shocking how one day, in 1986, Murphy boldly announced he was going to marry a woman a few minutes after laying eyes on her.
"I just knew," Clay says of first seeing Pam Weaver that day in Aisle 3 at St. Augustine, Florida Sonny's BBQ location.
Speaking from one of the two Northern-Florida-area Sonny's BBQ locations they've owned together since 2008, Pam and Clay Murphy are all smiles. It's hard to imagine them not being almost giddy — as they've done so many times before, they're recounting how a chance meeting at a Sonny's BBQ resulted in nearly 28 years of marriage to date. Clay pauses and adds, "It's all been worth it."
Yes, there he was that day, in 1986, when he sat down and a redheaded waitress named Pam started taking him and his fellow highway patrolmen's order. "And I had to lean over and look under her book to make sure she didn't have a ring on her finger," Clay recalls with a laugh. "I made sure she wasn't married before I let my intentions known that was my future wife right there." It's true – Clay did in fact near-immediately inform Pam's friends and fellow Sonny's BBQ co-worker, Cheri, that he was going to marry Pam.
"I'm like "Who does he think he is?" Pam remembers with a laugh. But," she adds looking at Clay with a playful wink, "a couple of months later, we started dating."
In addition to finding a life partner in each other, and subsequently starting a family that now includes three children — several of whom work at Sonny's — as well as grandchildren, the Murphy's also found a second home in Sonny's BBQ.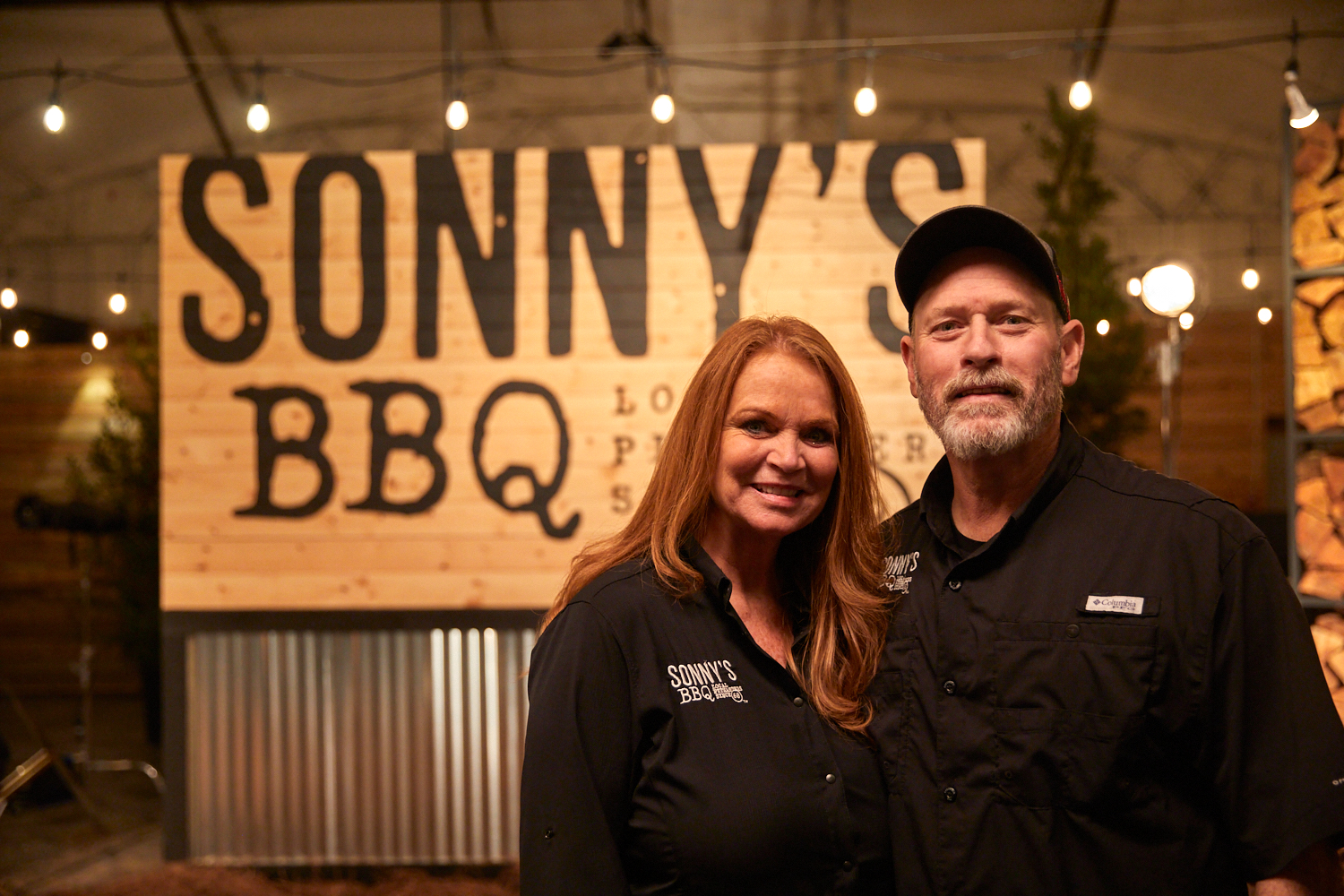 "We're not just a restaurant… we're a family. We just love what we do," Pam says, and you can sense a palpable sincerity in her voice as she relays that message. Adds Clay, who after retiring from the police force in the early 2000s joined Pam at Sonny's: "Getting the opportunity to walk through the dining room and see the smiles on people's faces and to really be able to connect on that kind of level is just incredible. Food binds us together when we sit down and have a meal. We get to live it every day. We get to make a difference."
The Murphy's have also seen how Sonny's fosters fantastic career development. In Pam's case, in the 38 years, she's worked for Sonny's BBQ, she's moved up the ranks all the way from a cashier to a waitress to a manager and now a franchisee. Along the way, she says, she's developed unimpeachable management and mentorship skills; she even oversaw the entire development of a new Sonny's build-out.
"One of the things you can't teach people is to see things that need to be done," Clay explains., And he marvels at his wife's ability to do exactly that. "She has the ability to walk in a room and in ten seconds she sees everything that needs to be done. She has this incredible vision for operations. I get to watch her influence and how she drives others to succeed."
What both Pam and Clay say they've also recognized is how Sonny's BBQ is adaptable to its employees' respective career decisions. "If people want Sonny's to be a forever home we love that, but if it's a stepping stone we encourage that too," Clay says. "You have to have a service heart. And if you're willing to learn we'll find a place for you. We've got some employees that have been here over 30 years; one of our managers was here 33 years," he notes.
To hear them tell it, the Murphy's feel nothing if not grateful for meeting each other via Sonny's BBQ. And, in the restaurant business, together they've found a forever home that's both melded their lives as one and fulfilled their passion for service.
"It's been nothing short of a blessing," Pam says of her time at Sonny's BBQ. Adds Clay with a loving smile: "It's been perfect from the get-go."