'ForkFight' – Go Behind the Curtain of Dallas' Fast Casual Food Scene
9 Min Read
Mark Brezinski has been heralded as "the father of Dallas' fast casual food scene" He has opened more than 50 restaurants in the DFW area including Pei Wei Asian Diner, Bengal Coast, Velvet Taco and his newest venture Bizzy Burger Merchants.
Brezinski chronicles his award-winning career and the drama behind the curtain is front and center in his new book called "ForkFight!: Whisks, Risks, and Conflicts Behind the Restaurant Curtain," which debuts today from Post Hill Press.
Among the topics he discusses are
his all-time favorite restaurant concept;
Secrets for creating a successful restaurant concept;
greatest culinary inspirations;
The behind-the-scenes drama with some of the biggest names in the DFW restaurant industry
Top photo by Cameron Cobb
Modern Restaurant Management (MRM) magazine caught up with Brezinski to learn why he wrote the book. That's followed by a sample of the ForkFight's prologue and introduction.
Why did you write this book and why now?
I've always been a writer, though not formally, and have written for school newspapers, general leisure/poems to friends, and even co-authored a technical book "The Complete Restaurant Management Guide" in 1994. It's a passion of mine and I've always been told that I 'should write a book' about my journeys in the restaurant business. COVID pretty much slowed down my industry, shut it down actually, and gave me time to gather my thoughts and start writing.
What was your process for writing the book and what was the most challenging part for you?
I had the easy part! Just write like I speak and spend time on my keyboard. I've always been able to communicate this way and just need the quiet time to accumulate my thoughts. I have no children and am not currently married so pretty much all of my free time was dedicated to writing. The most challenging part was, hands down, the editing process. Ugh! Re-writing, re-formulating, and re-directing my thoughts based on feedback was very difficult – I almost gave up several times. That was the hardest part of the entire work from start to publishing for sure.
What do you hope people take away from the book?
The message of perseverance, maintaining self-belief, understanding that you will fail and that you can rise from failure, and that no one should ever concede their power to someone you think is more powerful or knows more. Ancient Japanese proverb: fall down seven times, get up eight.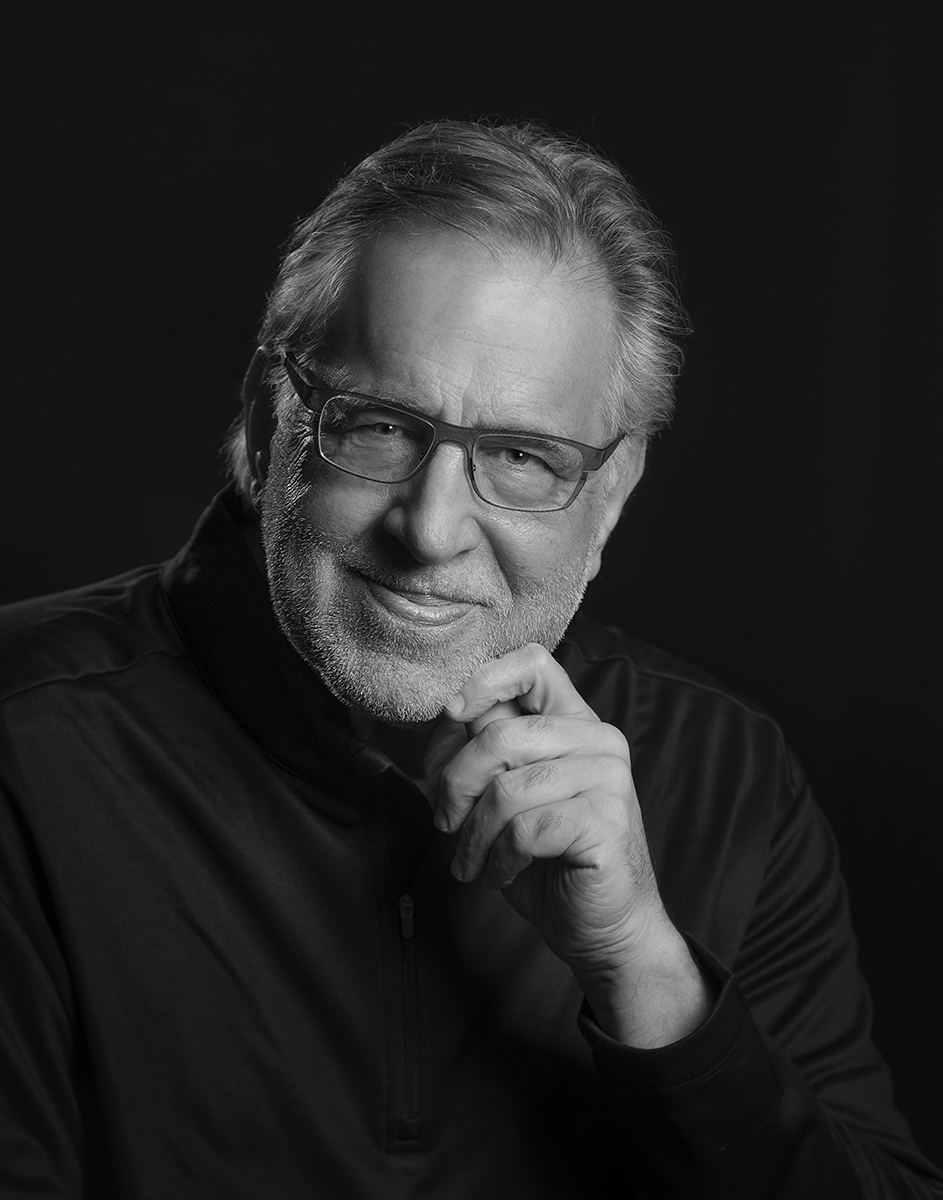 What elements make up a good restaurant concept?
It takes chances and highlights points of difference, while executing at the highest level of operations. The team has to have total commitment to the vision but still be prepared to react to consumer feedback. You have to understand that you will not appeal to everyone and be prepared to be the best in whatever category, ethnic food, and price point you choose. Even with all that, you may still fail. But for sure, I'll take my chances with great quality, great hospitality, value, and a good 30 minute 'escape' from the daily routine.
What impact do you feel you've had on Dallas' food scene?
I've been called the 'father of Dallas' fast casual scene' and I think I've focused more on eating than dining. We eat everyday, we only dine occasionally. I wanted and continue to want to bring affordable but really chef-driven food to the masses and broaden my appeal to accommodate a very diverse society. My concepts are color-blind, affordable to everyone, and bring a higher level of quality and hospitality to a broad range of demograhpics.
What advice would you give to someone who is inspired by your career?
Have a thick skin, study your competitors and the industry in general, and know that even if you get it all right, you may still fail. Be persistent in what you want and be sure to align with people who have your same values and passion for work and this business. And finally, be in it with both feet – don't hedge and don't compromise.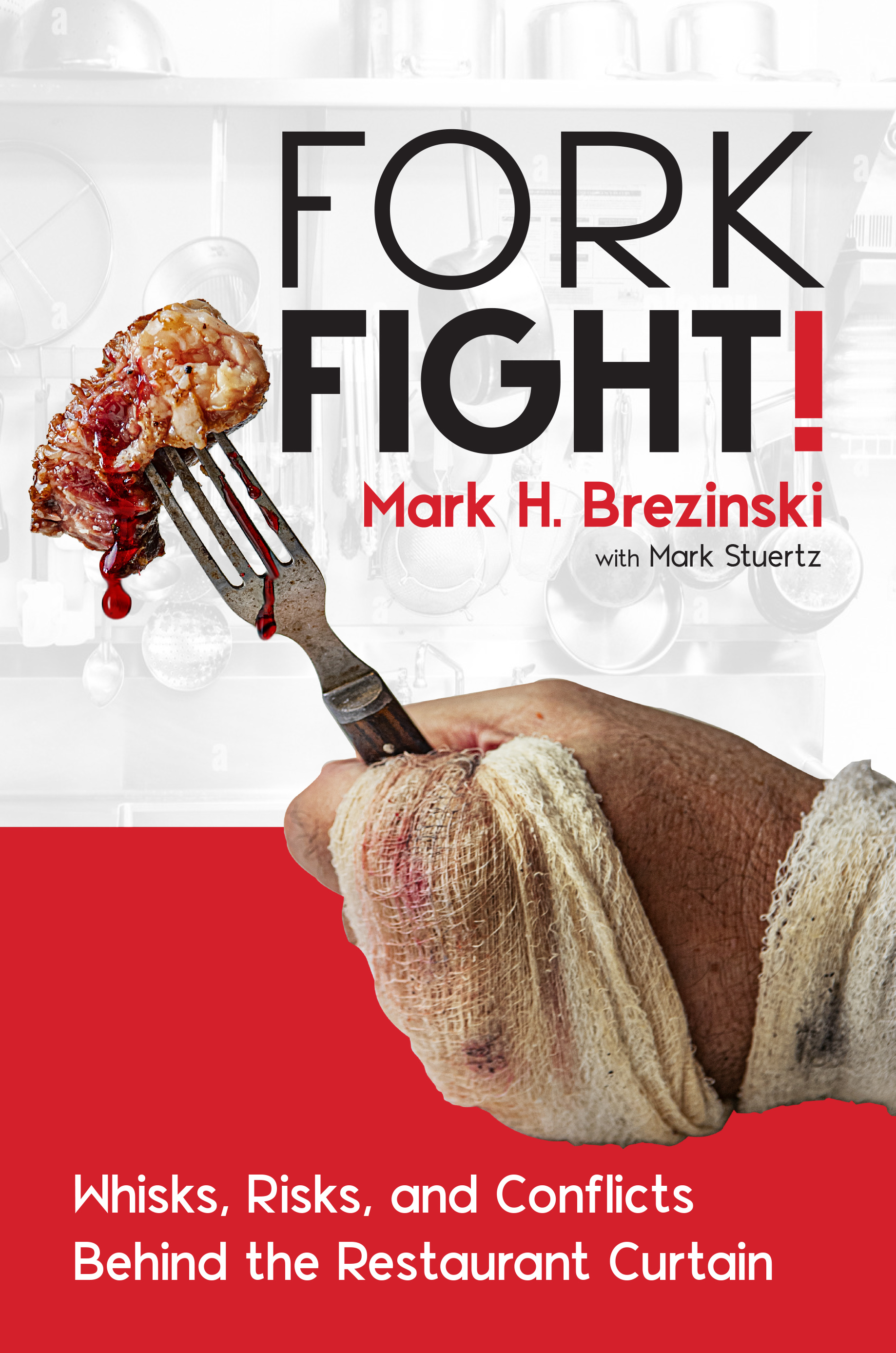 Book Prologue
All I could see through the thin slit in the gauze bandages wrapping my head were shadows, outlines of people moving around me. Coming out of an anesthesia fog is disorienting; a feeling underscored by nausea, headache, and dizziness. I surmised it must be nighttime. There was a sense of calm among the hospital staff. Their movements lacked urgency.
That's in contrast to the typical hospital environment where organized chaos rules—patients, guests, doctors, nurses, technicians, and cleaning staff shuttling equipment, patients, and treatments from here to there at a frenetic pace. It wasn't until a day later that I realized I was in a special ward: NICU, or Neuro Intensive Care Unit. A nurse was sitting dutifully by my bedside, occupying the middle slot of three, 8-hour shifts. One bed, one nurse. How many other beds were in this unit? I had no idea.
I heard a steady beeping that was, in a way, calming. My arm movements alerted the nurse that I was awake, trying to orient my surroundings. I could feel myself coming out of the fog in moment-by-moment increments. As I tried to move, I was assured by a voice that I was okay. I was instructed to not move so much.
My head felt like a sack of rocks. I had no idea that there were 10 pounds of ice packed into the gauze mass encapsulating my head—cold dead weight. Where was I? What was I doing in this place? That anesthesia and its concomitant fog was doing its job, even if it was releasing its grip.
Then suddenly, I realized I couldn't breathe. I tried gulping in air. No dice. I clawed at my mummified head, attempting to remove whatever was obstructing my breathing path. I could get no air flow through my nose or throat.
"What is it? Why are you struggling?" asked someone off to my left.
An alarm sounded. More shadowy figures, more voices, and intensified movement followed. Someone urgently began peeling the gauze from my face.
"What is it? Why are you shaking so much?" a man asked, looking intently into my now exposed eyes.
I moved my arm near my throat and mouth. "Are you having trouble breathing? Is that it?" the man asked.
I nodded as best I could. What I didn't realize was that, even though I was strapped down, the entire bed was shaking violently. After this surgery I still measured 6'4" and 295 pounds, down from 6'6" and 320 pounds at the time of my admission. The removal of a brain tumor from my pituitary didn't diminish my stature much. Or my ability to quake hospital furnishings.
No one could get me to stop shaking or clear my breathing passages. I could see a doctor grasping a pair of surgical scissors above me, but still nothing made sense. All I knew is that I couldn't breathe. My panic escalated.
"I cannot help you until you stop shaking!" the doctor screamed.
Somehow, through all my disorientation and fear, I could finally comprehend whathe was saying. I summoned help from the only place I knew I could go.
"Mom, if you're out there somewhere, I need your help," I called out through my breathlessness and gauze. It was more like a whisper.
Still not breathing, still moving uncontrollably, my entire body suddenly went still as those words left my lips. The doctor immediately opened my mouth and inserted the scissors to cut and remove a dangling wad of gauze from my throat. Did this procedure take a minute? Ten seconds? I had no idea. But a sense of calm returned after he pulled the mucous encased mass from my mouth.
I could breathe again. I hungrily engorged my lungs. The movements of those around me subsided. My mom, long ago taken from me in a freak auto accident, once again proved that she would always be there for me.
Introduction
It's important to get it out there right up front so that there's no confusion. I am no genius, claravoyant, or saint. Never pretended to be any of these things, never aspired to be either. My flaws, though perhaps not obvious, are very iceberg-like—unassuming peaks supported by treacherous footings beneath the surface.
Thoughout my many years in the restaurant business, I have struggled and failed. I have gambled and won. I have tasted major windfalls, and have swung and missed so hard I corkscrewed myself (and my marriages) deep into the mud.
Make no mistake. This is not a 'How To' book, or guide to achieving unimagined success. God knows there is a plethora of that kind of pulp out there to choose from. Instead, you're about to read a compilation of life experiences and trials and tribulations that are intended to inspire, entertain and amuse. Think of it as an insider's look into the field of restaurant concept creation and management.
The restaurant industry is (at least before COVID) the second largest employer in the United States after government. This look into the all-consuming industry is not always flattering and is often NC-17 rated. It's a field filled with quirky—often bat-shit crazy—characters that have probably figured into a bite or two of food you've enjoyed over the years.
It's an industry that has become a 'default' employer of Hollywoood dreamers, wanna-be rock stars, the uneducated, and immigrants yearning for opportunity. It's a field that has the heady pastiche of glamour that almost everyone wants to talk about, invest in, and otherwise become involved with. Mostly because of the seductive cosmopolitan social currency it so often expends. It's a show unlike any other.
My first job in the business was flipping burgers on a real charcoal-fired grill in Wayne, New Jersey. The spot was called Anthony Wayne Charcoal Grill on Route 46. I was a young teen and it provided me with pocket cash and a stage upon which to elevate my social standing among friends, strangers, and girls whose attention I craved. Never in my wildest dreams did I think this would evolve (devolve?) into a lifelong passion.
No, my dream was to go to college to study journalism and become a writer. Hell, I had already picked out a pen name: "McCane." I read vociferously at the urging of my teachers, my mother, and my grandmother and my thirst for understanding things and people through the written word never died.
Wait, who am I kidding? I had already won the hearts of the prettiest cheerleaders with my sensitive poetry and ability to weave witticisms into every paragraph. I felt sure my approach to love and fame was bulletproof. I had no doubt my word prowess would lead to multiple Pullitzers, a string of best sellers, and an entourage of beautiful women.
The key was to earn a degree in journalism from the instution of my choice—Ithaca College. Ithaca is nestled in the idyllic town of the same name located in the Finger Lakes region of upstate New York. I was sure my dad would gladly pay the freight. What could go wrong?
"No fucking son of mine is going to become a pansy-ass writer," my father shot back. "You're going to study business. The health care business."
My father served in the Air Force during World War II. When he returned home from the war, he and my mother married and produced five offspring in rapid succession over a period of just seven years. My father also teamed up with his buddies from the service to launch a packaging business when plastics first became the rage on account of their versatility. After they successfully designed and built packaging equipment, their company grew to an impressive size before my father was ousted in an early version of a hostile takeover.
Out of a job with five kids at home, he fell back on his field of study in college: pharmacology. He worked tirelessly to provide for us at a steep cost to the health and stability of our family. My father was not one to mince words or refuse a cocktail. But for whatever faults he had, he was my hero and the most influential person in the early part of my life by his example of hard work and service to others, and by epitomizing a true entrepreneurial spirit.
My father's stinging words about my dream of becoming a writer and his sermons about me never being good enough or smart enough, rang in my ears. I am both tormented by, and grateful for, his words: tormented by their psychic wounds, and grateful for the determiniation they sparked to prove him wrong.
Still, that was that. His pronoucemeent ruled. Writing would have to wait. Four years after matriculating at Ithaca College, I earned a BS in Health Care Administration, cum laude, class of 1975. The piece of paper was as useless as a fifth prong on a fork. I leveraged that into a masters degree in hotel and restaurant management from Cornell University. Armed with all of that knowledge and credentialing, I found myself back to slinging burgers for a living.
Yet, as I look back, this pursuit has filled every crevice of my body with food and wine sensations and knowledge, and experiences both positive and negative as it drained and filled my wallet. It also took me from New York, to Washington DC, to Chicago, to Houston, and finally to Dallas.
In addition to burgers, I've created and sold tacos, pad Thai, lasagna, chicken fried steak, vindaloo chicken, barbeque, and rib eye steaks. To wash it down, I've peddled Long Island Ice Teas, Genesee Cream Ale, Old Style beer, frozen margaritas, sake, mango lassi's, and ruinously expensive chardonnays, Champagnes, and 20-year-old tawny ports.
I've conceptualized better airport fare, upscale fast food, white table cloth dining, family style Italian cusine, hot dog stands, and delis. I've traveled from Bangkok to Bombay (Mumbai), New York to New Mexico, London to Laguna Beach, Vancouver to Venice, Cabo San Lucas to Cayman Island, and Hong Kong to Honolulu. Over those years I have dated and written poems to beauty queens, prom queens, and once even a drag queen! (it was a blind date set up by a friend who never suspected her friend was a man in drag. I won't share how I found out…..)
This book is part travel log, part human interest story, and part real life fairy tale seasoned with a healthy dash of saucy expose. The message that my parents drilled into me as a boy lives in this book: be honest, don't blow smoke up anyone's ass just to appease them, don't compromise your values, and do not shy away from hard work.
The more succinct message of famed restaurant concept development virtuoso Phil Romano also lives within these pages: "If you don't like it, go fuck yourself." And so it begins.