EZ PPP Forgiveness App and Yelp's New COVID Help
25 Min Read By MRM Staff
In this edition of MRM News Bites, we feature links for PPP Forgiveness, new Yelp features and more products and services for restaurant recovery.
PPP Forgiveness Links and EZ App
The U.S. Small Business Administration (SBA), in consultation with the Department of the Treasury, posted a revised, borrower-friendly Paycheck Protection Program (PPP) loan forgiveness application implementing the PPP Flexibility Act of 2020, In addition to revising the full forgiveness application, SBA also published a new EZ version of the forgiveness application that applies to borrowers that:
Are self-employed and have no employees; OR
Did not reduce the salaries or wages of their employees by more than 25 percent, and did not reduce the number or hours of their employees; OR
Experienced reductions in business activity as a result of health directives related to COVID-19, and did not reduce the salaries or wages of their employees by more than 25 percent.
The EZ application requires fewer calculations and less documentation for eligible borrowers. Details regarding the applicability of these provisions are available in the instructions to the new EZ application form.
Both applications give borrowers the option of using the original eight-week covered period (if their loan was made before June 5, 2020) or an extended 24-week covered period. These changes will result in a more efficient process and make it easier for businesses to realize full forgiveness of their PPP loan.
Click here to view the EZ Forgiveness Application.
Click here to view the Full Forgiveness Application.
Bloom Intelligence Acquires SuperFi
Bloom Intelligence acquired SuperFi, a WiFi marketing company that provides professional email marketing services with advanced segmentation and analytics. Bloom previously acquired Omaha, Nebraska-based Gazella WiFi, Inc., a WiFi marketing and analytics platform for digital agencies, in December 2019.
"Joining forces with Bloom Intelligence is an excellent opportunity as we share the same vision which is to establish a large global footprint," said Bryce Kaspar, CEO of SuperFi. "We're excited about the future and we're well positioned to achieve the powerful common goal of growth and continued client success."
"The addition of SuperFi enables us to extend our reach and better serve our customers, while complementing our strategy that is focused on innovation and expansion," said Robin Johnston, COO of Bloom Intelligence. "This investment represents our continued commitment to building a world class analytics and marketing platform for physical locations."
Bloom's most recent acquisition of SuperFi continues to fulfill its leadership strategy of conquering the WiFi marketing space by creating exceptional digital relationships between physical locations and their customers. This singular focus has allowed Bloom to create a world class enterprise analytics and marketing platform that saves at-risk customers, builds and manages online reviews, while increasing customers' frequency.
Financial details of the deal were not disclosed.
Yelp Adds COVID-19 Help Features
Consumers are able to find the new COVID–19 section on business pages across all categories, which will include new features such as:
Updated Services: Businesses can now share if they offer dine-in service, in-person visits or virtual service offerings. This will also help better surface if a business is offering takeout, delivery and curbside pickup.
Health & Safety Measures: Businesses can tell consumers if they are enforcing social distancing, sanitizing between customers, mandating staff wear masks and/or gloves, providing hand sanitizer or contactless payment, and more, top photo.
For restaurants, they launched new Yelp Waitlist features, including:
QR code to join the waitlist: This new touchless solution provides consumers with an easy way to join the waitlist for a restaurant, without touching the Kiosk. Through a QR code, guests can easily scan the code and join the waitlist through Yelp.
Manual Wait Controls: Lets restaurants manually adjust wait time estimates during unexpected circumstances so diners have more accurate wait time expectations. These include instances such as reduced capacity, smaller staff and bad weather.
Capacity Monitor: Allows a host to set their maximum seating capacity and will alert them if they are approaching 90% or have exceeded capacity.
Yelp Teams with My Black Receipt
Yelp is giving people who want to support Black-owned businesses, an easy way to do so, and give businesses a way to self-identify as Black-owned on Yelp if they choose to do so with a free searchable attribute. The company launched the Black-owned business attribute in partnership with ​My Black Receipt​, a movement whose mission is to empower the Black community with economic independence by galvanizing consumers to spend $5 million at Black-owned businesses from Juneteenth (June 19) through Independence Day (July 4). The new searchable Black-owned business attribute is free and opt-in only, as the decision to self-identify as Black-owned should rest solely with the business.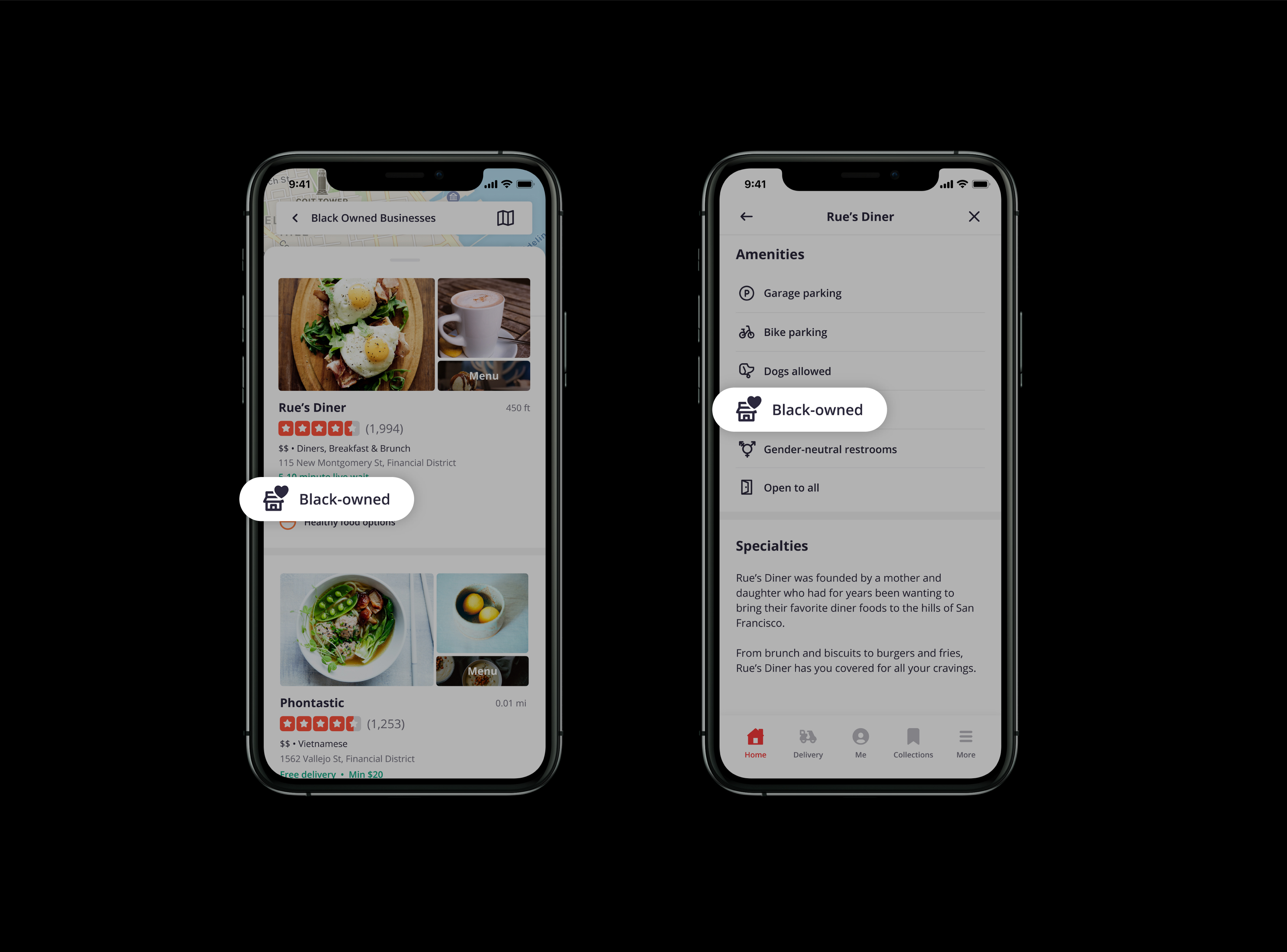 In recent months, the impact of the Coronavirus pandemic has disproportionately impacted Black entrepreneurs, with a ​40 percent drop in the number of working Black business owners​ – a far greater percentage than any other racial group. According to the ​Brookings Institute​, the net worth of a typical white family is nearly ten times greater than that of a Black family ($171,000 compared to $17,150). Significant income disparity, caused by discrimination, inequality and an opportunity gap, creates staggering challenges for Black business owners.
"This is the first, digital initiative to challenge Black consumers and allies to buy from a Black-owned business and upload their receipt into a platform that publicly displays how individual purchases can make a collective impact," said Kezia M. Williams, Lead Organizer for My Black Receipt and CEO of the Black upStart. "We know that recirculation of dollars through Black businesses has multiplier effects, just like it did in Black Wall Streets across the country. Black businesses hire Black, create Black products, give to Black causes and pass down assets to Black families."
This has been our most requested feature during this time, and over the course of two weeks* alone, Yelp saw a 35x increase in the frequency of searches for Black-owned businesses across categories on Yelp compared to the same time last year. This inspired our teams to develop and release the searchable Black-owned attribute as quickly as possible to help connect people with great local Black-owned businesses in their communities.
Relish by ezCater
ezCater debuted Relish by ezCater, a new way to feed offices of any size, anywhere in the U.S. Pre-COVID, companies provided food to employees and guests for meetings, events, or as a perk. Now, as workplaces reopen, employers need to create a culture of food safety to reduce risk, operate efficiently, and support employee health.
Relish gives employees safe, convenient access to their choice of meals from a rotating list of local restaurants. Individually packaged meals arrive in a single delivery at a designated place and time, so there is less traffic in and out of the office. Companies cover delivery costs and can choose to subsidize part or all of the meal cost.
Companies like edX, JLL, and Progress already feed internal meetings, sales calls, and team lunches with ezCater. Now, Relish offers a way to provide daily employee meals too.
"Keeping employees safe is a key priority as we reopen our office," said Alyssa Lahar, Chief Human Resources Officer at ZoomInfo, an ezCater customer. "With Relish's delivery options, our employees can order and enjoy food from restaurants they love without leaving the building. It's a convenient service that helps us provide both a safe and rewarding workplace experience for our employees."
"Workplace priorities have shifted," said Stefania Mallett, Co-founder and CEO at ezCater. "Providing food for work is now much more than a perk. We designed Relish because it's COVID-smart. It gives employees safe access to great food without leaving work to get it. Plus, Relish gives restaurants more of the high-value orders they love from ezCater."
"We're ready to feed corporate America once they return," said Hadrien Delande, Chief Marketing Officer at B.GOOD, a fast casual restaurant chain. "And ezCater's Relish service is a great way to do that."
xtraCASH from xtraCHEF
xtraCHEF launched a new product called xtraCASH that combines their invoice processing technology with a limited set of cost management features free of charge to put restaurants in the best position possible to make a speedy recovery in the wake of a global pandemic that has disproportionately impacted restaurants.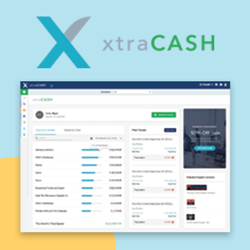 xtraCHEF customers who sign up for xtraCASH can digitize their invoices and automatically match line-item purchase details to eligible cost savings programs. The company's partnership with the Buyers Edge Platform, one of the largest Group Purchasing Organizations (GPOs) in the foodservice industry, gives their customers access to rebates on over 165,000 eligible products from over 350 manufacturers.
"As our industry ramps back up and reopens its doors, we are doubling down on our mission to empower restaurants to improve profitability," says Andy Schwartz, Co-founder and CEO of xtraCHEF. "Now more than ever, operators need tools to better run their businesses. By making our invoice digitization and recognition software available free of charge, we're giving any restaurant the capability to better monitor their spend, make more informed purchasing decisions, and ultimately, improve margins."
Features include:
Ingredient Price Tracker — Monitor item price fluctuations to audit and avoid vendor discrepancies
Document Management & Search — Easily store, search, and access invoices from anywhere
Vendor Hub — A one-stop shop to manage all vendor-related details and transactions
Product Catalog — View and manage the details of all products the restaurant has purchased, including units of measurement, price, and quantity
Purchasing & Order Management — Make purchases and manage vendor orders in a single, easy-to-use interface
Reporting & Analytics — View reports that provide visibility into where money is being spent across vendors and locations
Customers sign up through a guided registration process. Once they've created an account, they can immediately begin to capture invoice data. xtraCASH customers can submit invoices through xtraCHEF's mobile app (available on iPhone and Android devices), as well as through a web-based drag-and-drop interface that accepts batch uploads. 
"xtraCHEF and the Buyers Edge Platform have a mutual goal of offering operators efficiency and transparency," said Sean Donahue, VP of Strategic Partnerships at Buyers Edge Platform. "The team at Buyers Edge Platform is excited to partner with xtraCHEF to bring more value to their customers and the industry at large. As xtraCHEF extends this value to restaurants everywhere, together we will help operators spend more efficiently and improve their profits."
"We're not only pleased to offer the benefits of better visibility and automation to any restaurant, but also excited to combine that with the industry's most robust rebate program powered by Buyers Edge Platform," said Schwartz. "This allows our customers to effortlessly earn cash back on everyday purchases."
xtraCASH is now available for any restaurant as a free tool.
Shake Shack Names Walker to Board of Directors
Shake Shack Inc. appointed Tristan Walker to its Board of Directors, effective June 18, 2020. Walker has been named to the Nominating & Corporate Governance Committee of the Board and will work closely with management on Shake Shack's environmental, social and corporate governance. A skilled executive with a wealth of experience in leading companies and building brands with an eye toward authenticity and inclusivity, Walker will become the tenth member of Shake Shack's Board of Directors.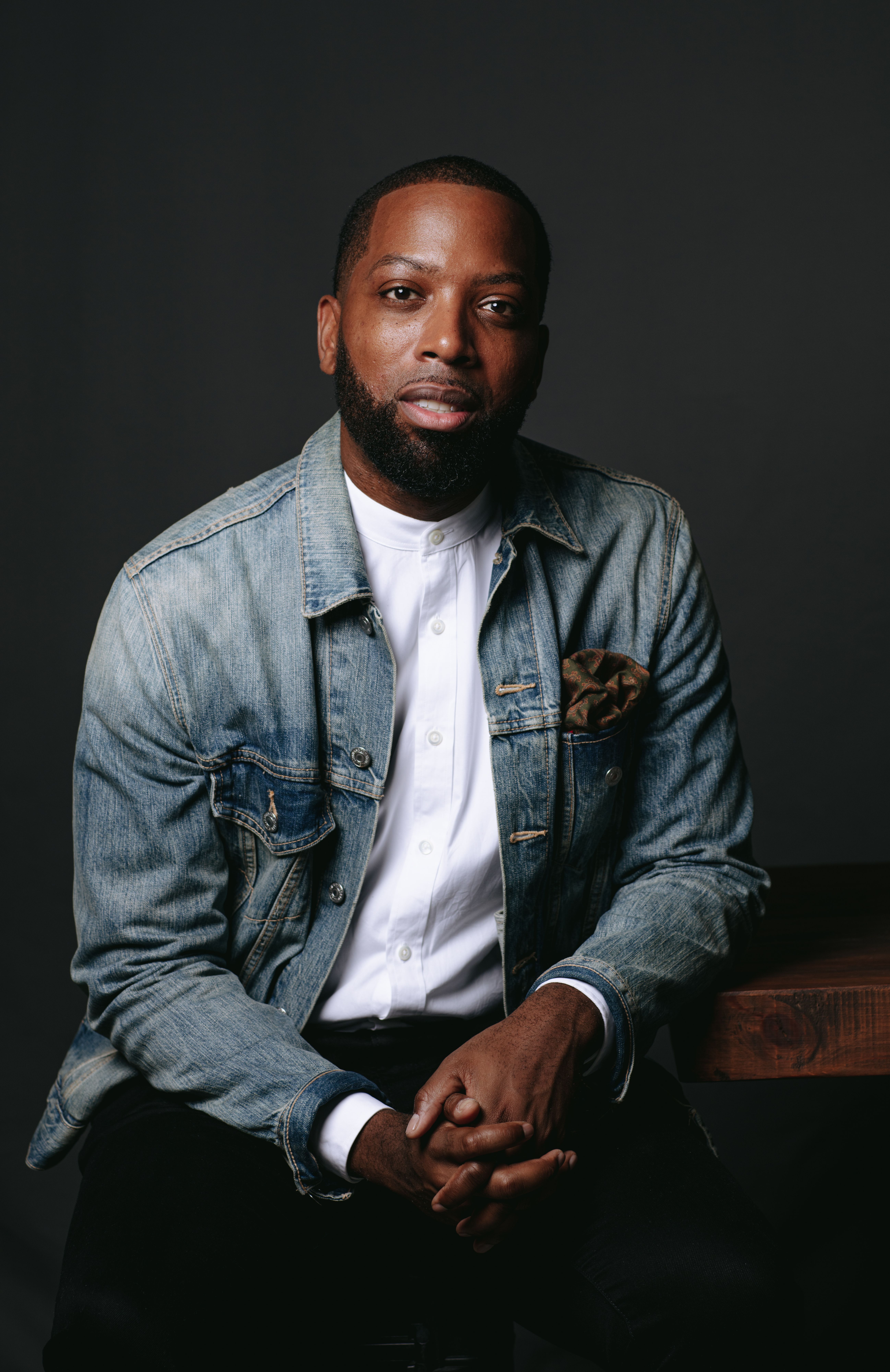 "After many months of conversation, I'm thrilled to name Tristan to Shake Shack's Board of Directors," said Randy Garutti, Shake Shack CEO. "With sizeable growth ahead and a relentless focus on excellence, guest experience and hospitality, Tristan's knowledge and fresh perspective will be instrumental in Shake Shack's continued success. He brings with him a proven ability to lead, execute and inspire and his unique point of view will be invaluable for our company. We're humbled to welcome him to our Board."
"I've long admired Shake Shack for their commitment to taking care of their guests, their teams and using their business to create good in the world," said Walker. "As someone who is passionate about building authentic, inclusive brands, I'm excited to leverage my experience to help guide their growth and further strengthen their consumer and community connections."
Walker is the Founder & CEO of Walker & Company, a maker of health and beauty products for people of color. Prior to his founding Walker & Company, which merged with Procter & Gamble in December 2018, he was an Entrepreneur-in-Residence at Andreessen Horowitz. Before that, he was the Director of Business Development for Foursquare where he oversaw strategic partnerships and monetization. In this role, Walker managed integrations with large brands and media entities including American Express, The New York Times, CNN, MTV, Starwood Hotels & Resorts and Starbucks. In 2019, he was named one of Fortune Magazine's 50 "World's Greatest Leaders." He has also been named a USA Today Person of the Year, TIME 100 Next, Ebony Magazine's 100 Most Powerful People, Vanity Fair's "Next Establishment," Fortune Magazine's "40 Under 40" and AdAge "Creative 50."
He is a member of the Board of Directors of Footlocker, Inc. and the Founder of CODE2040, a not-for-profit that is activating, connecting, and mobilizing the largest racial equity community in tech to dismantle the structural barriers that prevent the full participation and leadership of Black and Latinx technologists in the innovation economy. Walker holds a bachelor's degree in economics from Stony Brook University, where he graduated as valedictorian, and an MBA from the Stanford University Graduate School of Business. He currently lives with his wife, Amoy, and two sons, Avery and August, in Atlanta, Georgia.
Ecolab Science Certified Program
Ecolab Inc. launched the Ecolab Science Certified Program, a comprehensive program combining advanced chemistry with new public health training and audit verification to deliver a higher standard of cleanliness for public health and food safety required due to the COVID-19 pandemic.
The Ecolab Science Certified Program strengthens consumer confidence by:
Creating clean through hospital-grade disinfecting products, food-contact cleaning and sanitizing products, and elevated hygiene standards and protocols
Ensuring clean through rigorous, on-demand training, auditing and compliance verification
Seeing clean in action through front-of-house products, procedures and collateral
Believing clean through a consumer education campaign and a visible sign of assurance with the Ecolab Science Certified seal
Restaurants, hotels and other hospitality businesses can earn and display the Science Certified seal digitally and on-site to support guest and employee confidence in their elevated level of cleaning and disinfection.
"Across the many industries we serve, Ecolab applies science and innovation to help solve the challenges posed by the spread of pathogens and infections – including emerging pathogens like COVID-19," said Douglas M. Baker, Jr., Ecolab chairman and CEO. "As a trusted partner to the world's most recognizable brands and in the world's most critical environments, including hospitals where higher standards of clean are essential for health, we know firsthand that the safety of every environment is now top of mind for consumers. And Ecolab is uniquely qualified to meet heightened expectations for cleanliness in all facilities."
The Ecolab Science Certified Program is tailored to meet specific business needs, including proprietary protocols and standards, and can be scaled to deliver a consistent standard of cleaning and disinfecting across multiple customer locations globally. The program was developed in response to research that indicated consumers feel safer knowing c
"Ecolab is committed to helping our customers rebound and recover as quickly as possible," said Tim Mulhere, executive vice president and president, Global Institutional & Specialty. "It's clear that consumers are looking for reassurance that the places where they eat, stay, work and play are clean and safe. The Ecolab Science Certified Program delivers consumers that confidence and peace of mind."
The Ecolab Science Certified Program leverages Ecolab's unique combination of science-based solutions and insights from 1,200 scientists, engineers and technical specialists with ongoing service and verification performed by Ecolab's sales-and-service team, working at nearly three million customer locations around the world.
To earn the Science Certified seal, customers must meet the program's rigorous criteria, including:
The use of hospital-grade disinfecting products and food-safe cleaning, disinfecting and sanitizing products
Standardized cleaning, hygiene and food safety protocols and procedures informed by the Centers for Disease Control and Prevention, U.S. Food and Drug Administration and local health department guidelines
Comprehensive staff training to reduce the potential for human error in following protocols and applying products correctly, which is particularly important for industries and businesses with high staff turnover
On-site support through ongoing service visits and in-person coaching
An annual hygiene and food safety audit that reviews state and federal requirements and helps ensure correct product and equipment usage​, completion of training modules, adherence to elevated protocols and documentation of corrective actions, with customer sign off
For more information about the Ecolab Science Certified Program, go to ecolabsciencecertified.com.
Parts Town Offering Online Returns
Parts Town is now offering online returns as a convenient option for its customers.
With this new capability, customers can process their own returns directly on partstown.com, including printing a shipping label. Most new and unused items purchased via phone or partstown.com are eligible for a full refund within 90 days of delivery.
"We're committed to innovating our processes to increase efficiencies and improve the customer experience," said Amy Argentine, senior director, project management & international customer experience with Parts Town. "We've found that online returns typically take less than two minutes to complete on our website, allowing our customers to take care of this task quickly and return their focus to serving their customers."
To get started with the online return process, customers will enter their order number and billing ZIP code. All items eligible for return will be listed.
Order For Me
A newly launched mobile platform, Order For Me is designed to allow customers a touchless way to view menus, order or split items, tip and pay – all from their phone.
Utilizing QR technology or a designated table code provided at the restaurant, users can view the restaurants entire menu, place orders and ultimately pay. It reduces the risk of exposure to both customers and staff by eliminating the need to touch menus and money.

Founded by tech entrepreneur, Michael Jordan and chief executive chef, Greg Daniels, the partners combined their years of expertise in technology and restaurant operations to develop the platform (well before COVID came about). Order For Me offers touchless dining at over 27 restaurant partners in the Los Angeles area including Ashland Hill, The Golden Bull, Art's Table, Honeybee Burgers and more.
Additionally, the company has taken part in the larger conversation around Black Lives Matter and how they can take actionable steps within the restaurant industry. They announced last week that they will offer the service to Black-owned restaurants in LA completely free for life (no commissions or service fees will ever apply). They are hopeful that it is a step in the right direction to supporting Black-owned businesses and creating more space and representation of those businesses within the restaurant community.
EverSafe OS
Aramark and Jefferson Health launched EverSafe™OS, a workplace safety digital product that offers a suite of simple, streamlined tools and resources for businesses and organizations, to empower employees and customers with confidence in their safety.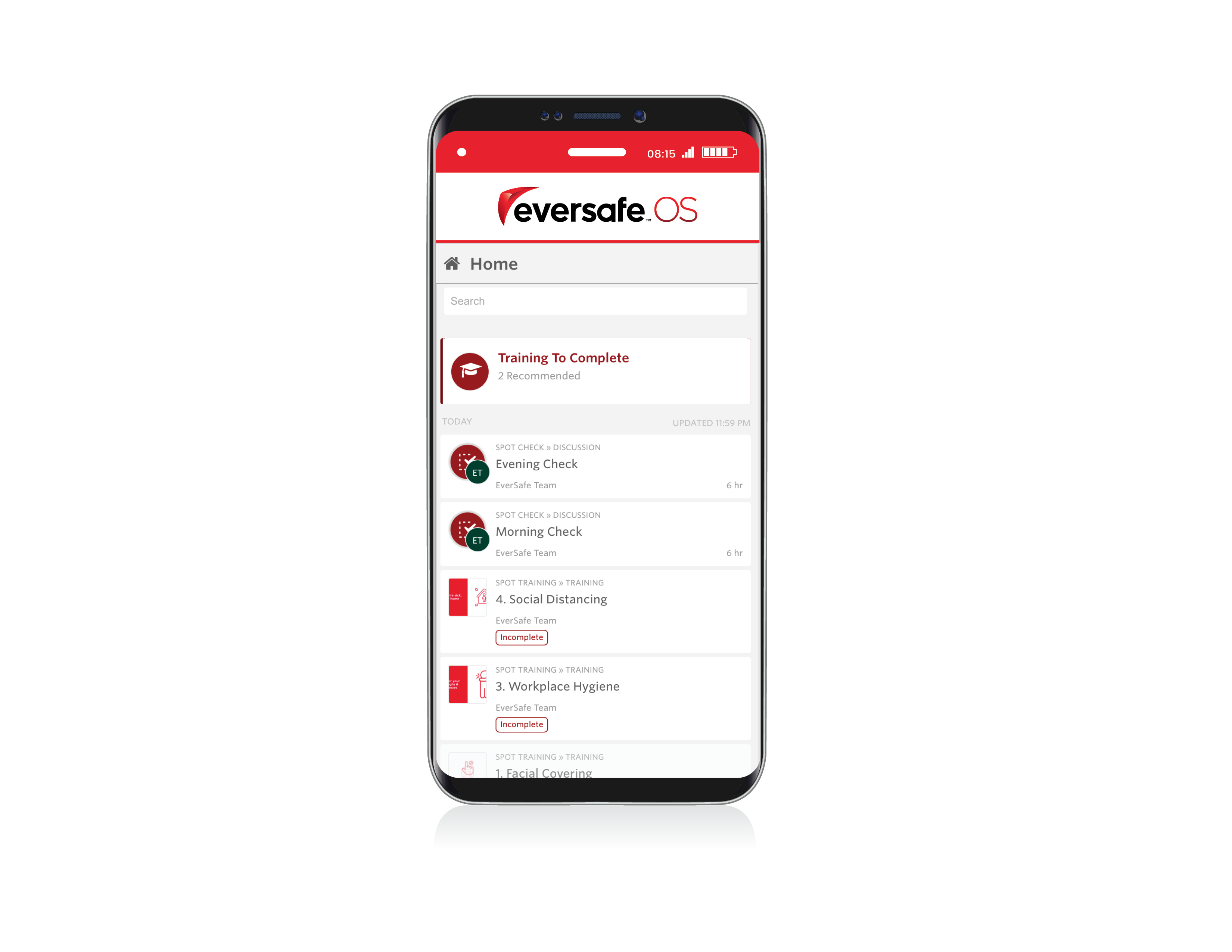 This proprietary web-based service and mobile app, available in both the Android and Apple stores, is designed for small- and medium-sized businesses, such as restaurants and retailers, where reopening safely is a critical concern and additional guidance to do so is needed.
"Given the challenges that businesses and organizations around the globe face in light of COVID-19, EverSafe OS can help support their efforts to approach this new normal with proven insights, information and tools for a safe and successful reopening," said Marc Bruno, Aramark Chief Operating Officer, U.S. Food & Facilities. "By packaging Aramark's world-class safety standards and operational excellence best practices with Jefferson Health's expertise in infection prevention and improving health, EverSafe OS will enable users to develop a plan, assess and mitigate risks, make sound decisions, and sustain change."
"Safety has become the gateway to commerce," said Jonathan L. Gleason, MD, Executive Vice President and Chief Quality Officer for Jefferson Health. "EverSafe OS was created to bring our combined expertise to bear for the many businesses that are seeking a safe pathway forward. We will help them navigate the journey toward their new normal."
EverSafe OS provides businesses and organizations with:
Trusted Information: Supplies data and recommendations from industry leaders that is responsive to evolving conditions and current guidelines
Timely & Clear Decision Making: Eliminates the need to navigate through frequently changing, often complex information and supports sound, productive decisions
Effective & Sustainable Execution: Provides critical operational and communication tools in a clear, user-friendly format to simplify safe reopening and drive the right behaviors
EverSafe OS utilizes Aramark's recently introduced EverSafe platform that supports the safe reopening and sustainable management of client locations around the world. Developed in partnership with Jefferson Health, and in accordance with recommendations from the Centers for Disease Control and Prevention (CDC) and the World Health Organization (WHO), EverSafe embodies Aramark's long-standing commitment to safety and deep operational expertise across the Company.
Redesigned Allset
Los Angeles-based food pre-ordering platform Allset launched its redesigned app and website, making it easier for diners to find and get the food they want from local restaurants. The new features make takeout and dine-in experience more seamless and are available to all of Allset's diners on iOS and Android apps as well as via the website.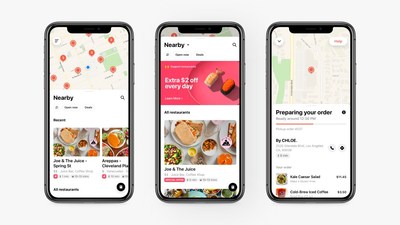 Allset, which recently raised $8.35M in new funding, is working with 2,500+ restaurants nationwide to provide an easy takeout and dine-in experience with minimum service time. Diners view the menu, order, pay, and tip before they arrive at the restaurant or when already inside, with No-Contact Pickup, Curbside Pickup, and Contactless Dine-In options available.
"We've rebuilt the foundation of our app and website to offer diners an improved experience of exploring and getting daily eats at restaurants nearby," said Anna Polishchuk, Chief Product Officer of Allset. "The upcoming features that we're building on top of that will be another big step toward Allset's vision of everyday dining that is safe, efficient, and tailored to each diner's preferences and lifestyle."
A look at the new Allset features and enhancements:
– New map layout for improved discovery. Diners will be able to see a great selection of affordable and healthy options nearby and access them more quickly.
– Enhanced filtering for better search. Filters and dietary tags (vegan, vegetarian, gluten-free, kosher, etc.) make it easy to find the food that's right for the user.
– Order tracking with live status updates. Benefits anyone who has a busy schedule. The user will be able to track their order so they know when it's ready.
– Fast reordering. Allows diners to repeat their recent orders right from the main screen or in a special section of the restaurant's menu, in just one tap.
– Easy access to deals. Diners can access daily rewards, menu specials, and exclusive restaurant deals from one place and enjoy the food they love for less.
– Free for diners & low fees for restaurant partners. Allset offers one of the lowest fees on the market to its restaurant partners and allows them to serve regular customers commission free for a lifetime. Diners can view how much the restaurant is paying to Allset at the checkout.
Allset's pre-ordering technology is used by Joe & The Juice, Buffalo Wild Wings, Subway, Freshii, illy Caffè, Bareburger, Pokéworks, by CHLOE., The Bean, The Halal Guys, BurgerIM, among others.
Employee Health Check
7shifts debuted Employee Health Check, a simple-to-implement survey which monitor's staff health symptoms before they clock-in for their shift. Combined with 7shifts integrated scheduling, time-clocking, and reporting platform, Employee Health Check provides all restaurateurs with a turn-key solution for ensuring the health and safety of team members, patrons, and the wider community. This is one of many initiatives 7shifts is undertaking to support restaurateurs moving forward—recovering from the COVID-19 impact and adjusting to the "new normal" with an increased focus on the health and safety of staff and guests.
In the days since it's launch, Employee Health Check has already been adopted by 300 restaurants, with an average of 15 employees failing health checks every day. This further underscoring the urgent need for restaurants to take action to protect their communities.
With 7shifts Employee Health Check, restaurant managers can record and screen staff for COVID-19 symptoms and risk factors before the start of each shift, with a customizable questionnaire paired with 7shifts's integrated restaurant time-clock. Based on the answers provided, staff will either be able to proceed to work or will be prevented from clocking in for their shifts. If a staff member fails a health check, a confidential alert will be sent by text or email to all managers to take the appropriate next steps.
Records of all completed health checks are recorded and archived for future reporting and can be accessed in real-time. All reports are exportable and can be filtered by specific locations and time periods, to provide restaurants with confidence and peace of mind they are meeting the needs of their team and guests.
Designed from the ground-up to support restaurants of all sizes, 7shifts Employee Health Check provides a rich set of features designed to simplify how restaurants proactively look after the well-being of their team and patrons to provide world-class guest experiences. Capabilities include:
– Employee self-assessment: Have employees assess themselves for symptoms and potential exposure before they can clock-in for their shifts, limiting exposure to others
– Custom body temperature check: Edit the body temperature threshold to accommodate specific local health authority's recommendations
– Manager reporting: To keep employee health status private, names will only appear on the Employee Health Check report, accessed by admins & managers with Employee Health Check permissions
– Manager notifications: Managers with permissions can be notified instantly via SMS or email when an employee on their team doesn't pass their health check
"As restaurateurs adjust and prepare for the new reality they face upon reopening, it's incredibly important to take into account the ongoing health & safety of guests and team members," said Jordan Boesch, 7shifts CEO. "According to industry data, 78 percent of consumers would not return to a restaurant that did not protect and disclose the health of staff serving them. By providing restaurants with an easy means to conduct and report health screens, we hope to empower restaurateurs everywhere to lead the way in stopping virus transmission and building trust with guests."
As mentioned, the Employee Health Check is just one new feature 7shifts is rolling out to help restaurateurs recover from the impacts of COVID-19 and adapt to new standards of health and safety. Restaurant owners and operators wanting to learn more about 7shifts Employee Health Check can schedule a personalized demo here, or start a free 60-day trial of 7shifts to enable Employee Health Check now.
Safety, Collaboration and Communcations
Samsung Electronics America, Inc. is offering a wide range of commercial display solutions to get companies back to business. Focused on the three key areas of Safety, Collaboration and Communications, Samsung worked together with partners on display solutions that equip business owners with the tools to operate successfully and efficiently.
"At Samsung, we pride ourselves on always listening to our customers to provide display solutions that fit their present-day needs," said Harry Patz, Senior Vice President and General Manager, Display Division. "Our displays power innovative solutions within a broad range of industries, including SMBs, hospitality and quick serve restaurants, to address specific customer pain points. We are excited to work with customers to find the right solutions to enable them to get back to business and implement ongoing efficiencies for them to succeed."
Companies rely on displays for important communications to their customers, including directional and informational cues. Samsung worked with partners to develop specific display solutions that address the safety, social distancing and hygiene needs of customers.
Businesses nationwide are faced with the challenge of coming up with new guidelines and procedures to ensure a safe and secure environment. Samsung is offering display solutions with key partners designed to safely empower businesses to get back to work.
Along with partner Palmer Digital Group, a division of the Industrial Enclosure Corporation, Samsung is introducing an FDA Certified Temperature Screening Kiosk to seamlessly screen and track temperatures before entering an establishment. "Palmer Digital Group's temperature testing kiosks have become a line of defense for employees and customers," said Charles Lewis, Vice President of Business and Sales at Palmer Digital Group. "Our kiosks are paired with Samsung 32-inch displays, so each user is given clear instructions and information."
Creative Realities, Inc. also partnered with Samsung on no-contact Thermal Mirror technology to perform real-time temperature inspection and to trigger alerts. The Thermal Mirror is a best-in-class, Cloud-based thermal screening solution with an integrated AI platform and an array of reporting capabilities.
"We're very pleased to offer our clients a platform that will make a substantial difference in their return to on-site operation and promote confidence in ways that allay concerns for people coming back into the office," said Rick Mills, CEO of Creative Realities. "We're pleased that Samsung chose to integrate our Thermal Mirror technology in its own corporate facilities, and confident the solution will play an indispensable role in helping companies take care of their most valuable assets: their employees, guests and customers."
Remote management for displays also plays a large role in keeping up with the drive thru and curbside pick-up demand at quick serve restaurants. Samsung's content and device management solution, MagicINFO, is critical in enabling franchise owners to share menu updates and feature brand promotions in real-time. Samsung is offering a limited time 90-day trial of the MagicINFO Cloud Hosted Solution to provide businesses with the opportunity to test capabilities on their Samsung displays.1
Productivity and collaboration tools offer companies the flexibility to function both in offices and remote settings. Equipped with ultra-wide, curved panels and Thunderbolt 3 ports, Samsung's business monitor portfolio empowers business users to seamlessly work together no matter the location.
Hybrid work environments, with some employees based in an office and others telecommuting, creates an even greater need to collaborate remotely. Samsung and Cisco partnered to design Webex on Fiip to offer executives and employees the ability to work as a team across various offices and environments.
"Work styles are changing, and workplaces are transforming," said Sandeep Mehra, Vice President and General Manager of Webex Rooms. "The modern workplace is all about collaboration hubs and businesses looking to attract the next generation of employees by adapting and implementing the very kinds of technology Samsung and Cisco partnered to create."
Webex on Flip features various editing tools and the ability to share and source content from multiple connected devices, all with smooth video conferencing, crystal-clear audio and detailed picture quality. Available in 55- and 65-inch screen sizes, Webex on Flip allows for both video conferencing and a digital flipchart simultaneously to produce a more productive and engaging collaboration in any business setting.
As business owners embrace the new normal, they need to communicate in meaningful ways with their customers and patrons. Innovative signage solutions allow for real-time updates so businesses can arm customers with the most up to date safety and brand messaging.
Learn more from the customers and partners showcasing how they are working with Samsung to get back to business safely and efficiently:
Hospitality: "Wyndham Destinations has worked directly with Samsung for the past 10+ years. Our long-term partnership is a display of their commitment to our business and our guests," Britton Wren, Sr. Director of Procurement and Strategic Development at Wyndham Destinations. "This relationship is built on trust, consistency and accessibility. As we begin the process of reopening properties, we rely more than ever on Samsung to ensure we are providing our guests with outstanding TV and display technology for their in-room entertainment."
Hospitality: "Samsung has been a reliable and trusted partner to Marriott for many years. Samsung can always be counted upon to deliver high quality, well thought-out solutions that support our technical objectives," said Scott Hansen, Sr. Director of Guest Technology, Global Operations at Marriott International, Inc. "As the hospitality industry increasingly becomes reliant on efficient, digitally delivered products and services, Marriott has benefited Samsung's knowledge and insights to provide our guests best in class experiences within our hotels."
QSRs: "As our franchises around the country start on the path of our new normal, we are more reliant than ever on our signage," said Mahtab Damda, president of Kazi Foods, Inc. Franchisee Owner of Burger King, KFC, Pizza Hut and Taco Bell restaurants. "Thanks to Samsung's cutting-edge technology, we can update our customers with the latest social distancing measures, restaurant in-dining hours and any changes to the menu in the blink of an eye, while keeping our team safe."
Ritual Launches Resource Tool
Remote work and varying degrees of stay-at-home restrictions will create long-term shifts in day-to-day routines in cities across the US, including changes in how people buy food and interact with local businesses. In response, the restaurant industry has pivoted to increased levels of pick-up and delivery options. However, not all restaurants, especially small and mid-size local businesses, have the capability to go digital and embrace online ordering.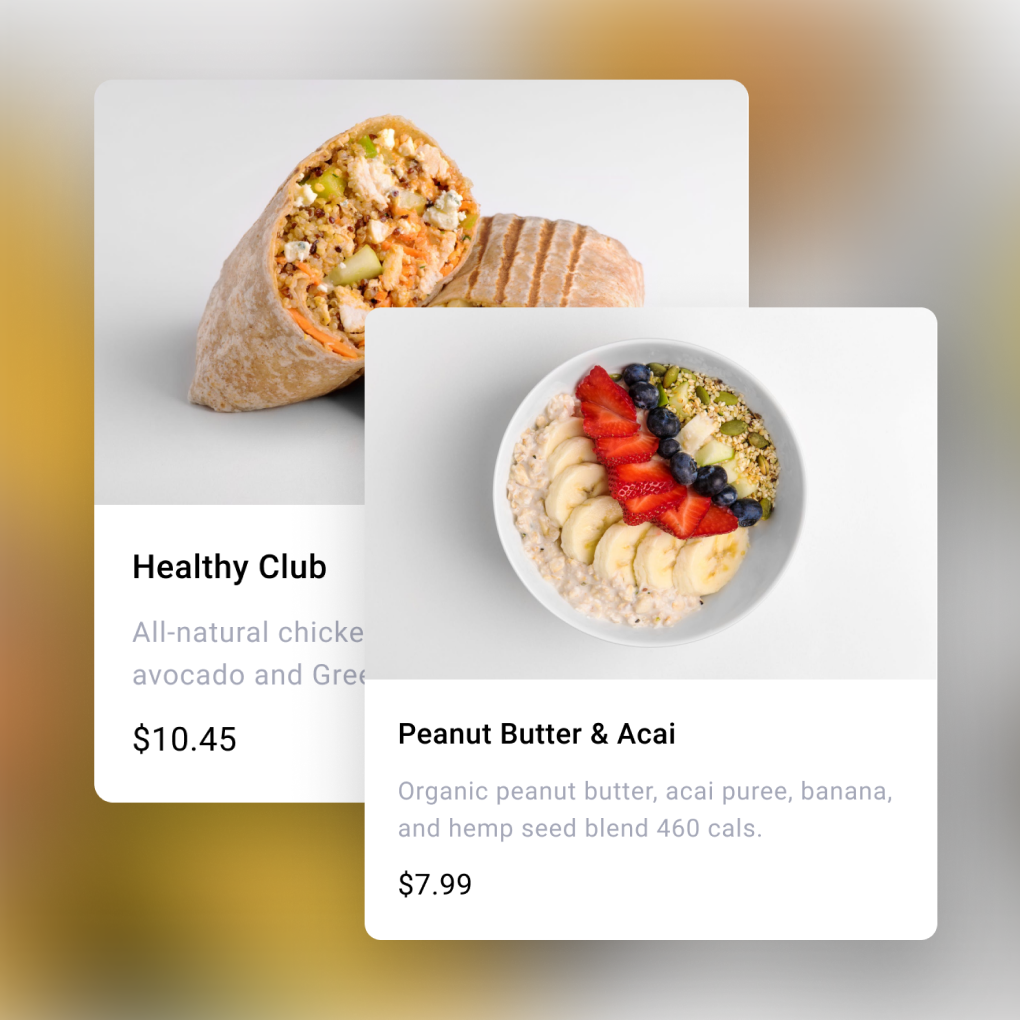 Ritual ONE is an online tool aimed to help small-to-midsize and independent restaurants in the Chicago area navigate the new post-COVID era. The tool is a commission-free platform for restaurants to host and process pick-up and delivery orders on their own websites. The platform normally costs $49 / restaurant location / month, but any current or new Ritual customers in the Chicago area will receive the service for free for life if they sign up by July 10.
"Chicago is a special city to Ritual, as it was our first expansion city outside of Toronto. It's important to Ritual that we help Chicago businesses get up and running while keeping Chicagoans safe during this time. Ritual ONE gives your favorite restaurants, bakeries, and coffee shops the opportunity to easily offer contactless ordering for pickup or delivery through their existing websites," said Ray Reddy, Co-founder and CEO of Ritual. "We believe local restaurants are what make communities thrive, and we are here to support them as we work together to help kick start our economy again."
To support local restaurants during this economic disruption, Ritual ONE strives to put digital ordering technology directly into the hands of the restaurants themselves. Rather than adding fee payments and requiring customers to download the app, the capability integrates with the restaurant's website to facilitate online ordering without any commission or monthly subscription fees for orders. For companies that are not already online, Ritual creates a customizable menu and enrolls customers in its automated rewards program.
Samer Joudeh and Mutaz Abdullah, owners of local Chicago restaurant chain Mezza Grill, have been long-time Ritual customers and look forward to upgrading their Ritual software to include Ritual ONE. "Ritual has been a strong partner throughout the pandemic and has worked with us in many ways to increase revenues during these difficult times," Joudeh said. "Ritual ONE supports our businesses by helping us maximize commission-free sales from our new branded website. They have a massive user base and have been able to help us capture new revenues along with consistently keeping our current customer base engaged with special offers."
Erin Amico, Chief Marketing Officer at Chicago tech initiative P33, emphasizes the importance of using technology to connect local businesses with the community, stating, "Technology plays a key role in connecting and protecting communities. As we continue to navigate COVID-19, it will play an increasingly important role in helping people safely visit local businesses and get back to work. We're thrilled that Ritual ONE is working with local Chicago restaurants and cafes to meet new health and safety needs and bring Chicago's vibrant restaurant and business community back to life."
Soundtrack Your Brand
Raydiant partnered with Soundtrack Your Brand to provide a complete, unforgettable experience for customers. Playlists can be pre-programmed or managed from anywhere via the Soundtrack Your Brand app. Pairing customized digital signage and music drives sales, draws traffic, folds customers into the experience and keeps them coming back.
"Partnering with Soundtrack Your Brand is a natural fit for Raydiant, and one that we're excited about," says Bobby Marhamat, Raydiant's CEO. "It allows us to offer businesses a multi-dimensional, multi-sensory experience for their in-location customers. This immersive experience, crafted by unique signage content and curated playlists, connects consumers with a brand—a process proven to increase revenue and create repeat customers."
Users can integrate Soundtrack Your Brand with digital signage from Raydiant by plugging the ScreenRay device into their TV screen and pairing with the Soundtrack Your Brand app. Once up and running, they can choose to display cover art, album name, or song title on screens as each song plays. Those who only want music can use the Soundtrack Your Brand app in Audio Only Mode, which doesn't require purchase of a monthly Raydiant subscription; users will pay only for the Soundtrack Your Brand subscription. If the need for digital signage arises later, they can switch to a Raydiant subscription, which includes use of the app as well as a full digital signage dashboard.
"Offering the 'Audio Mode only' subscription of Soundtrack Your Brand allows Raydiant to support customers who aren't ready to scale to a full-experience, dimensional platform, but still wish to improve their in-location customer experience in a perceptible way," says Marhamat. "Once customers see its benefits—like playing, scheduling, and updating playlists through our plug-and-play device and remote interface—they typically are interested to learn about the other tools Raydiant offers."
Playlists are curated by professionals and designed to generate energy levels to fit the mood, time of day, and special events. Users can pre-program, edit, add, and remove sections in moments, and remotely, from any internet-connected device. Businesses have a choice between professionally curated and fully self-customized playlists. There are no usage limits, and users can add as much content as they want.
"Branding doesn't stop with what customers see—it reaches out to all their senses, creating a congruous experience for them when they enter a space. Good branding lets customers know they're in the right place and connects them to a brand through positive experiences that gain their loyalty," says Ola Sars, CEO & Founder. "With Raydiant and Soundtrack Your Brand, businesses can design unique, immersive in-store experiences that engage customers and keep them coming back."
Raydiant also partnered withTrabon to enhance experiences for restaurant brands and guests.
With this partnership, Trabon's menu management platform, MenuNet, will be available on Raydiant's digital signage experience platform. This new integration will enable restaurants to use MenuNet to create their contactless menus and Raydiant to manage the display of menus in real-time, from anywhere.
Commenting on the partnership, Raydiant CEO Bobby Marhamat said: "We're incredibly excited to partner with Trabon and bring their 40+ years of restaurant menu experience to the Raydiant platform. This has been a painful time for restaurant operators but we're looking forward to doing everything we can to support them as they prepare to reopen to guests".
"Raydiant has built a great digital signage platform and we look forward to working together to support restaurant operators that are adding or expanding their use of digital menu boards and signage. The evolving landscape has accelerated the need for streamlined processes and integrated platforms," said Tony Trabon, VP of Product Development at Trabon.
ExpressLine Compact
LTI, Inc. is expanding availability of ExpressLine and introducing ExpressLine Compact. Both mobile serving solutions are ideal for all types of dining operations where traditional serving may be suspended or limited for months to come.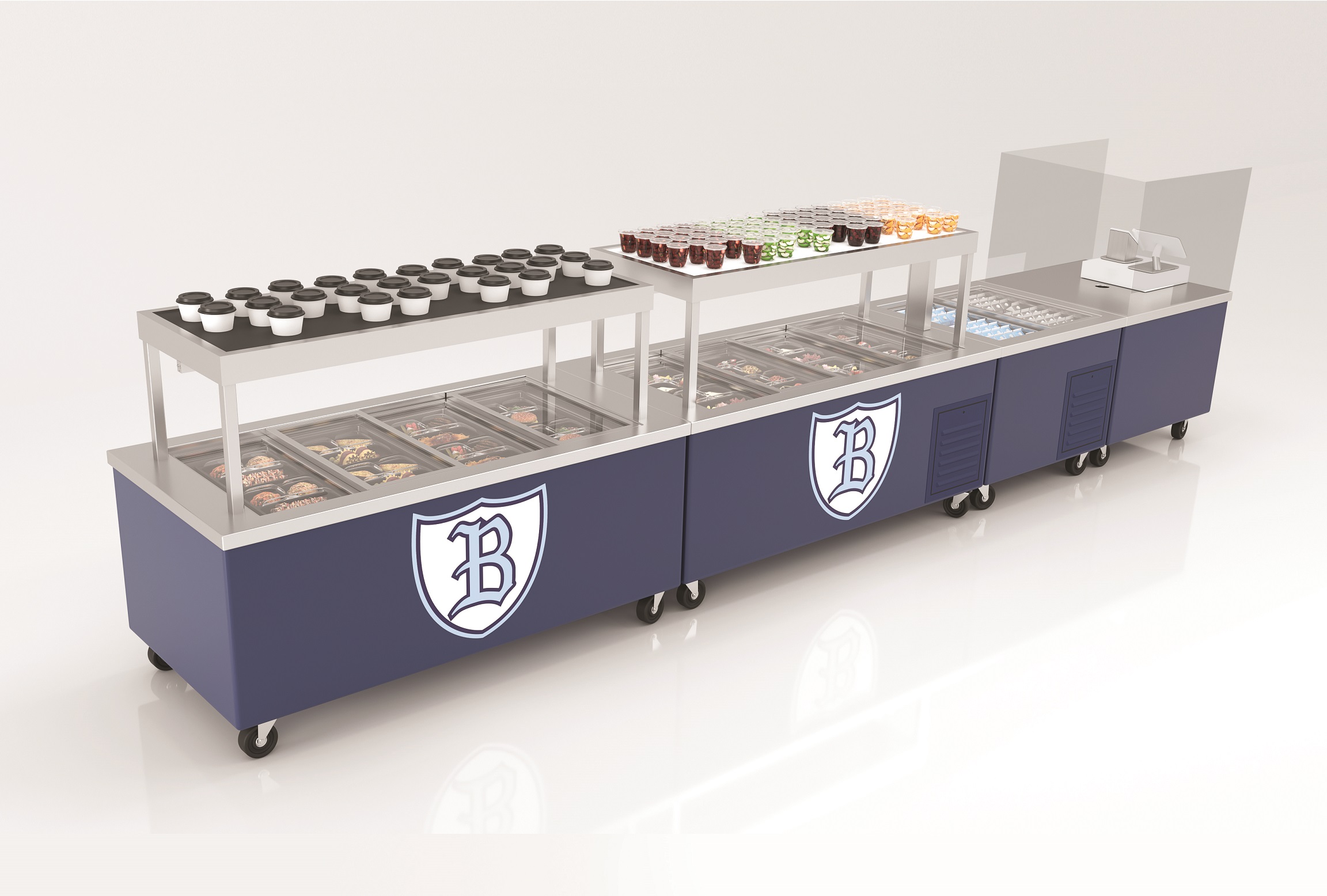 ExpressLine counters offer both heated and refrigerated bays where wire baskets hold pre-packaged menu items. Sliding lids provide fast access to ready-made meals to accommodate busy serving periods.
Mounted on heavy-duty casters, ExpressLine counters can be transported throughout a facility to deliver meals directly to customers. ExpressLine hot and cold bays can remain at safe holding temperatures for up to two hours before needing to be plugged in.
ExpressLine can be outfitted with a number of options to increase capacity and add flexibility, including tray slides, stainless or glass over-shelves, and heated or frosted upper structures for display and serving. A refrigerated drink station and POS unit, with available vertical screen protector to support social distancing, can be included to create a comprehensive meal center.
ExpressLine Compact, developed specifically as a fast solution for facilities adapting for safety in the wake of COVID-19, offers the same food holding benefits of the larger model but with a smaller size for ease of transport. Available with a push handle and removable lids, ExpressLine Compact units can be quickly loaded with hot or cold foods and rolled to a destination such as a school hallway, an office courtyard or other location to distribute meals. ExpressLine and ExpressLine Compact bodies can be customized with laminate, fiberglass or vinyl graphics.
Previously limited in availability, ExpressLine is now available for nationwide distribution.
Single-Use Condiments
Diamond Crystal Brands offers a full line of single-use, ready-to-use condiments – including sauces, dressings, peanut butter, syrup, salt, pepper and seasonings – that are sealed and sanitary. They not only help remove doubt of proper cleaning and sanitizing, commonly related with condiment bottles, pump dispensers and shakers, but their portable packaging make them work for takeout, curbside pickup and delivery.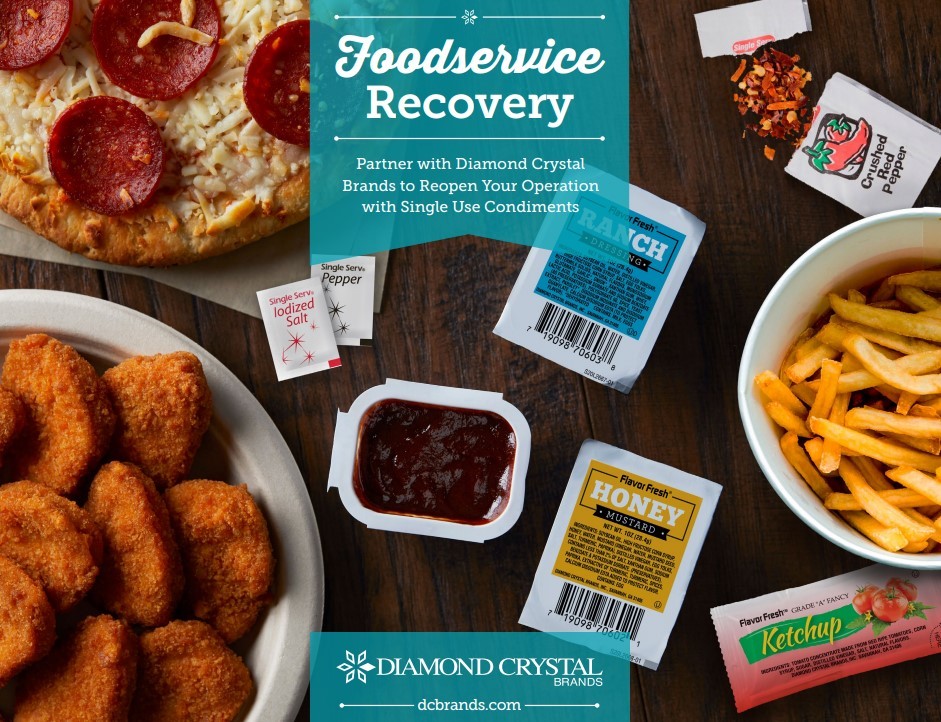 Individual-use condiments are what customers need to feel safe. According to Technomic, 59 percent of consumers are more comfortable visiting a restaurant that switches from tabletop or self-service condiment dispensing to single serve portion control condiments. And according to Datassential, 88% of diners do not want shared condiment bottles and 55 percent would not use them when dining away from home.
"We know that restaurants, schools and business had to quickly adapt to change their service model," said Richard Kahn, Senior Vice President of Sales at Diamond Crystal Brands." We aim to help foodservice operators with products that provide their guests what they need when dining away from home and can make takeout, curbside pickup and delivery programs more successful. Diamond Crystal Brands has a vast line of single-use condiments, so we offer a convenient product guide to make choosing what's right for the operator easier."
Products in the guide are readily available and sold through foodservice and convenience distributors everywhere