Everything Is Local Now
5 Min Read By Barbara Castiglia
With many states ordering dine-in restaurants to shutter, getting the word out if you can offer curbside pickup, delivery and takeout is crucial. This makes being responsive to community needs and local store marketing techniques even more significant.
In fact, an optimized localized marketing strategy can yield up to three times more business growth, according to SOCi, Inc.'s second annual Localized Marketing Benchmark Report, produced in partnership with Localogy. The study found before engaging with a business or service, nearly all consumers (97 percent) conduct a local online search, with 78 percent of purchase decisions influenced by social content. What's more, 85 percent of engagement is on local pages, underscoring how absolutely critical it is for businesses to optimize their digital presence on a local level.
85 percent of engagement is on local pages, underscoring how absolutely critical it is for businesses to optimize their digital presence on a local level.
When executed effectively, localized marketing can help brands:
build and maintain an engaged base of loyal customers
propel their presence to the top of organic search results
ultimately, drive increased foot traffic and in-person sales.
"The way that consumers are discovering new businesses or searching for information about businesses is changing, happening more on social media and search platforms, and with local intent," said Monica Ho, CMO of SOCi. "The data shows that multi-location brands are in fact adapting to these changing customer behaviors, and, as a result, improved their average benchmark score 20 percent from 2019 to 2020."
When Joella's Hot Chicken stores in Indiana, Ohio and Kentucky transitioned to a carryout, delivery and drive-thru only model, while temporarily closing its dining rooms in compliance with government orders also offered free kids meals to children 10 and under at certain times.
"We know many children face food insecurities and we want to help school districts and families ensure that every child has a good meal while we work through this difficult time together," said Christina Happel, Regional Vice President of Operations for Joella's Hot Chicken. For Joella's, doing whatever we can to help is doing the right thing."
Joella's is also offering a gift card bonus enabling guests to save while showing their support for local employees by purchasing a $25 card for $20, or a $50 card for $40 as well as complimentary catering to hospitals and healthcare facilities near each Joella's location.
Salata Salad Kitchen began offering free delivery and new takeout options at select locations: a meal kit that feeds four, a "farmer's market" basket featuring fresh produce, chicken and bottles of signature dressings in the kits and as a la carte options.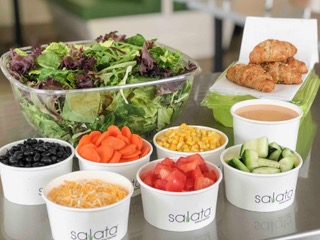 "We understand the enormous impact that COVID-19 has had on our communities and that access to fresh fruits, vegetables and proteins is just one of those impacts," said Michelle Bythewood, Salata president. "These new takeout options make healthful food readily available, particularly for those vulnerable populations that cannot easily grocery shop."
In Austin, craft beer bar Craft Pride pivioted by teaming with Via 313, a Detroit-style pizzeria to arrange a pick-up/to-go model available Craft Pride and the Rainey Street Via 313 location Customers can order select Via 313 menu items, pick up Craft Pride six-packs or sanitized growlers.
"It is the responsible thing to do," said Brandy Wolf, owner Craft Pride. "I have been following the advice of the CDC and our medical professionals and operating as a to-go model seems very reasonable to greatly limit contact but still provide product to patrons."
Wisconsin-based Toro Toro Restaurant Group–owners of BelAir, HIYA Taco, among others– had to lay off more than 500 employees and go to take-out only in their BelAir restaurants, but are making sure to take care of their loyal restaurant employee community.
Co-owner Kristyn Eitel said they donated all of their food to their laid-off employees and they're feeding one meal per day to all their laid-off employees from all their restaurants for free from the BelAir Cantinas at a cost of approximately $700.
E-commerce is another avenue for restaurants and Goldbelly says this income stream can help many who are now solely relying on shipping to get through difficult times and stay afloat.
"Goldbelly is predicated on empowering hundreds of small mom and pop food makers across the country – most who have shut down their shops, many who are in danger of going out of business. All they have left now is their shipping business. Now is the time to support small business!" said Joe Ariel, CEO and founder of Goldbelly.
Being responsive to local need is also being put in practice internationally. Prague's Manifesto Market is seizing this momentum to launch bundled delivery in partnership with Uber Eats. Customers can combine offers from several chefs and restaurant brand operating at Manifesto Florenc into one order, one click, one delivery.
"Manifesto Delivery illustrates how crisis situations can catalyze innovation, sometimes," said Manifesto's Founder Martin Barry. "A few weeks ago, we started to raise funding to build a bundled delivery technology ourselves over the next six months. Instead, we're doing it in six days with no funding. The situation changed dramatically a few weeks ago. My main goal now is survival, which will take creativity, endurance, good health and agility."
"During this time it is imperative to let your customers know you're there," noted Jimmy Oliva, CEO of Ordereze. "By staying in touch through social media and email marketing, you're able to keep your customers in the know of what the restaurant is offering and are there to help get through this pandemic together. If you don't have the ability to accept online orders for pick up or delivery, continue to stay in touch with that loyal customer base who will be more than eager to come back to the restaurant once it is safe."
Restaurant consultant Tristen Larsen, CEO at Recipe 4 Revenue emphasized having a positive outlook.
"Right now is your opportunity as a business owner to get creative and conquer all obstacles. When everyone is fearful, this is your time to rise and push through!"
His marketing tips:
Run ads on Facebook promoting pickup and delivery orders offering a limited time discount. People need to eat and store's supplies are running low so what that means for you is people depend on restaurants for food.
Emphasize your healthier items. A lot of people say they aren't worried about the virus because they have a "Strong Immune System" so why not promote items that "Boost the immune system."
Offer help to the community. While others are hoarding resources, offer your resources to the community. This could mean offering a high calorie-free item with orders, donating your food waste to the homeless, giving away a few free meals.etc Yes, this does come at a cost initially for you, but the exposure you get from doing this will pay you back in spades.
Release a message explaining your safety procedures.
Use humor to lighten people's moods. There are lots of funny memes floating around right now about the virus and while everyone is freaking out, helping lighten the mood will create positive feelings around your restaurant. Just be careful, some things can be taken as insensitive.
peasants FEAST in Solvang, California will open on April 1. as originally scheduled. In accordance with current guidelines, take-out and curbside pick-up service will be available with the takeaway menu posted to their website and announced on social media, the night before.
Hospitality industry duo Chef Michael Cherney and wife, Sarah Cherney decided to move forward with the soft opening of their first brick-and-mortar Santa Ynez Valley wine country restaurant because their concept has always been about community, family, friends.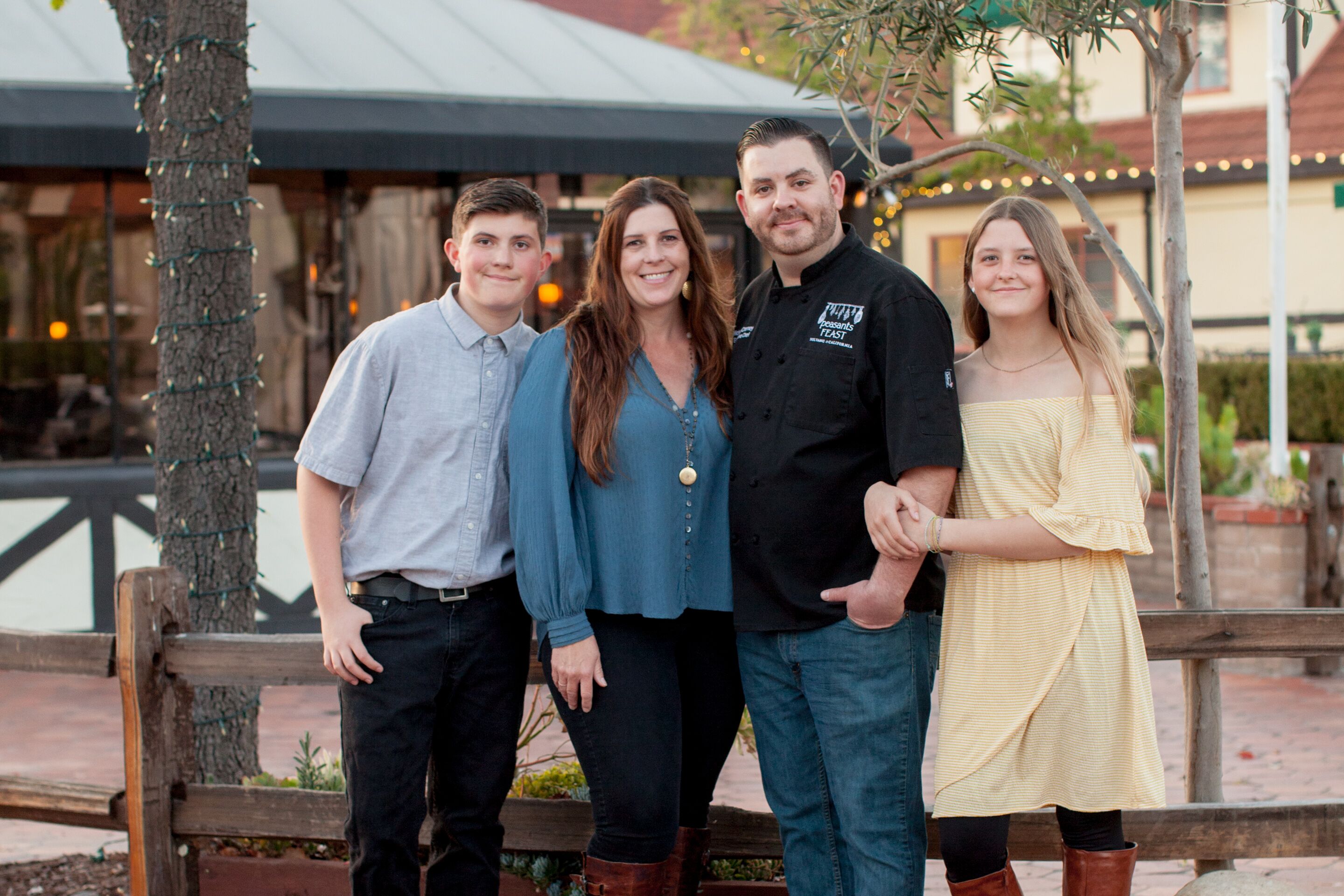 They said: "This is the time – now more than ever – when we all need warmth and nourishment and something delicious in our daily lives."