NCRLA Launches Serving Careers
12:00 am
The North Carolina Restaurant and Lodging Association (NCRLA), is pulling out all the stops to help attract and retain hospitality industry employees in a new omnichannel marketing recruitment campaign called Serving Careers. Funded by a $5 million grant from the state's portion of the American Rescue Plan, the plan highlights the valuable skills that can be learned working in the hospitality industry and the diverse career paths available.
"As the industry continues to recover from the pandemic, we want people to know that the hospitality industry is a great place to work," said Lynn Minges, President and Chief Executive Officer of NCRLA. "Here, it doesn't matter what school you went to, what kind of car you drive, or who you're related to. We welcome people of all types, ages and backgrounds and the job opportunities are just as diverse."
The campaign features a dedicated website, ServingCareers.com, that connects job seekers to pre-filtered job postings, powered by Indeed. The website also includes a link to resources provided by NCRLA, including more than 60 free industry-specific training and certification courses, a unique offering in the job recruitment space. Job seekers can depend on ServingCareers.com to guide them through the search process and locate compatible open positions in their area.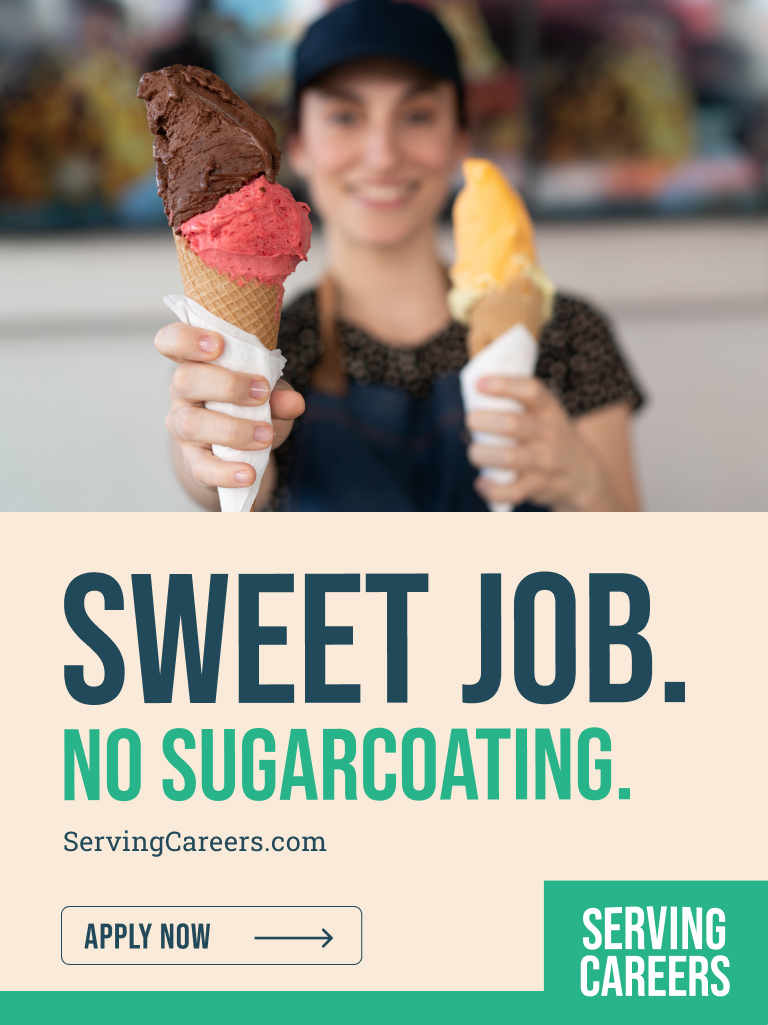 From October 2023 through May 2024, the Serving Careers website will be supported by a comprehensive omnichannel marketing campaign that includes digital advertising, billboards and bus ads, radio, streaming TV and in-person promotions at community events and job recruitment fairs across the state. The messaging will be built with authentic people at the center of every word and every visual image. The target audience is largely entry- and mid-level candidates. It will also target employers with content to help with hiring and retention.
"We want to communicate that in hospitality, you can achieve your career goals, grow personally and professionally, and create a solid network." said Burney Jennings, chair of Biscuitville FRESH SOUTHERN and the 2023 NCRLA board chair. "Hospitality is an industry where you can quickly advance from the dish-room to the boardroom, if that is the path you want to take."
NCRLA's current website will also get a boost with a new Employer Toolkit filled with resources, practical information, and industry best practices as it relates to recruitment.
Potential employees will also be able to connect at a series of events and career fairs across the state.