F&B Industry Roundtable: A Year in Review
11:00 am to 12:00 pm Virtual-PST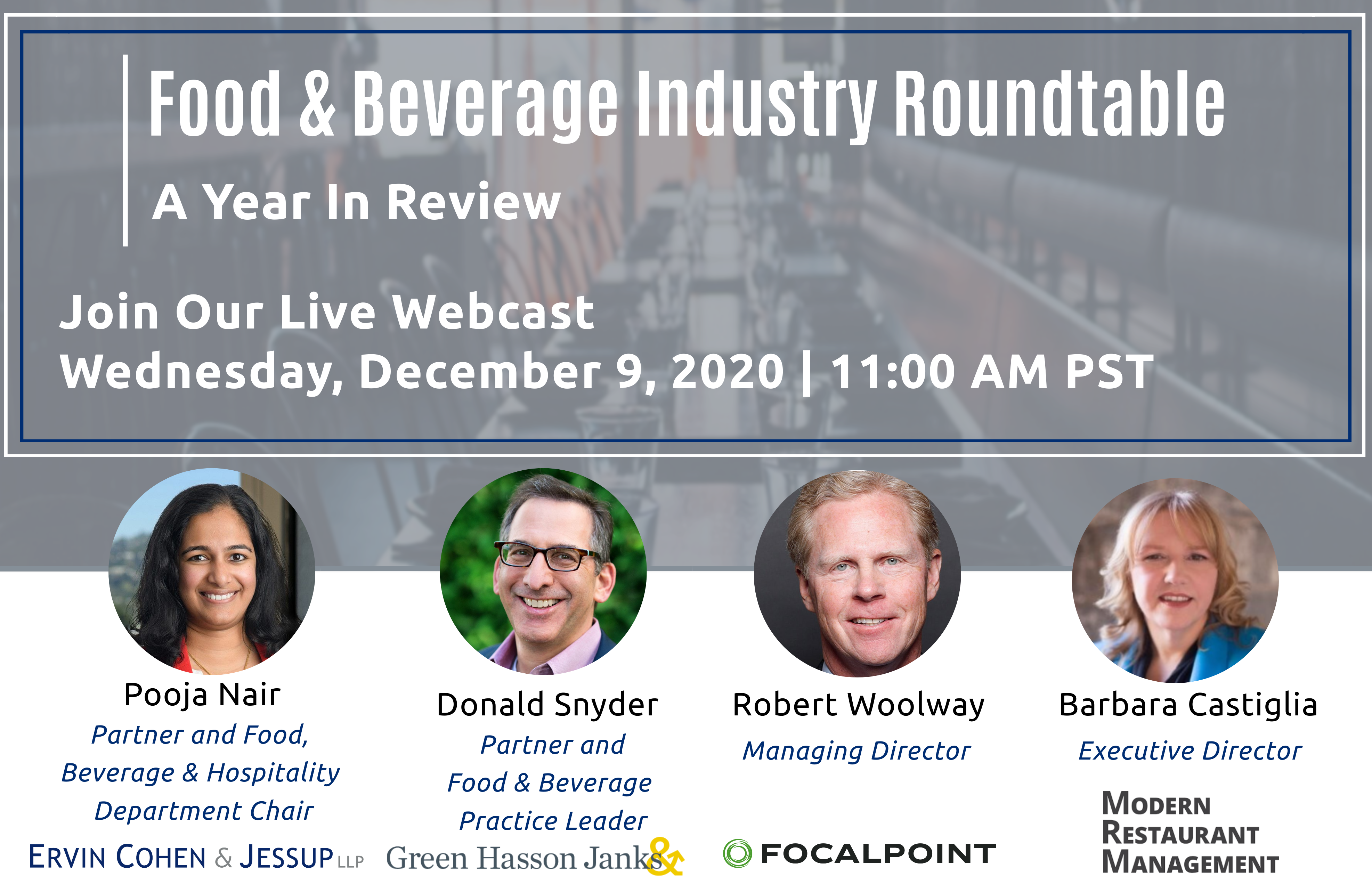 2020 was a whirlwind year for the food and beverage industry, one which has dramatically changed the business landscape. The industry was forced to reckon with lockdowns, public health standards, supply chain issues, and new regulations. These challenges also presented some new opportunities as cities relaxed permitting standards, and businesses were able to adapt to new technology and new ways of interacting with consumers.
Ervin Cohen & Jessup's Food, Beverage and Hospitality Group invites you to join industry experts from Green Hasson Janks, FocalPoint Partners, and Modern Restaurant Management for a year-end roundtable discussion. We'll cover consumer trends, legal and regulatory developments, deal trends, and discuss what the industry can expect in the year ahead. Please join us on Wednesday, Dec. 9 from 11 a.m. to noon PST.
To register for this FREE event, click here.